We are reader supported and may earn a commission when you buy through links on our site.
Learn more
How to Access Blocked Sites in India Using a VPN
India has relatively open Internet policies, but there are still quite a few sites that are blocked to anyone connecting from within the country's digital borders. However, by encrypting your connection with a VPN, you can sneak past the censors and beat the geoblocks that stop you from accessing your favorite content in India. We show you how below.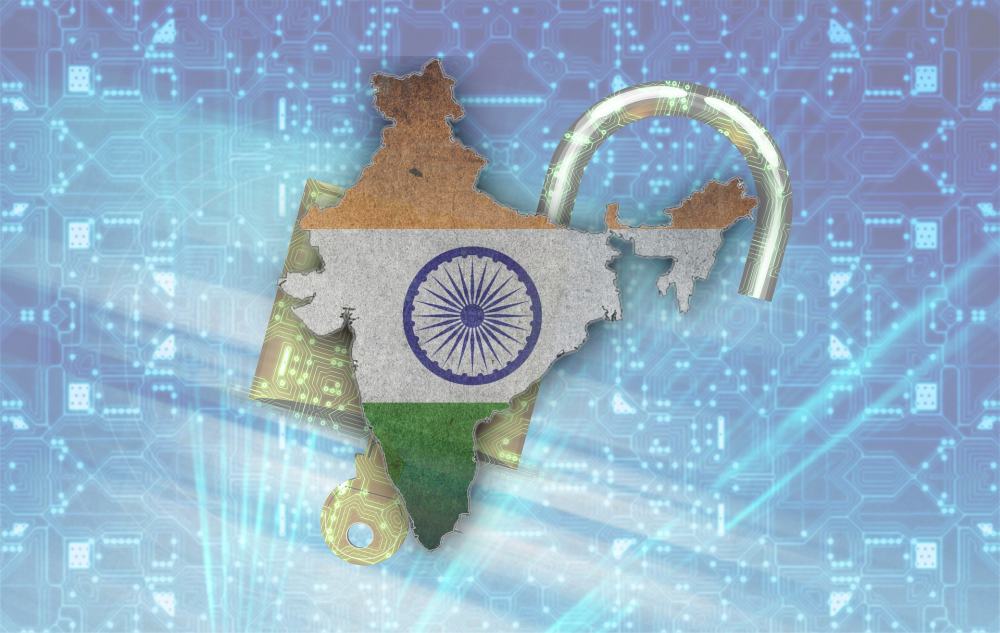 Can't visit the websites you want while in India? Having trouble accessing your favorite social media services or online streaming sites? It's very likely you are being blocked remotely by the site itself based on your location. You could also be subjected to censorship firewalls that prevent access to a wide variety of content. Either way, there is a good way to access blocked sites in India: by using a reliable virtual private network, or VPN.
When bypassing Indian geoblocks, trust only the most secure VPN providers:
NordVPN – Best for India – NordVPN's massive server network makes it possible to spoof virtual IPs from any corner of the globe, making it possible to unblock any website from within India.
Surfshark – Unlimited simultaneous connections (share with a friend!), unbreakable encryption, and obfuscation on every server.
ExpressVPN – The fastest VPN speeds available on the market, with rotating IPs and a kill switch.
CyberGhost – Maybe you're not technically minded? Check out this high-simplified but powerful VPN app.
VPNs are fast, simple, affordable, and highly effective tools that can help break through geo-restriction barriers to unlock websites from around the world. It doesn't matter if you're trying to access social media in India or just surfing through a few random websites, with a VPN on your side, you'll be able to bypass all kinds of online barriers and access blocked content in India and abroad.
30-days money back guarantee
Use a VPN to access blocked sites in India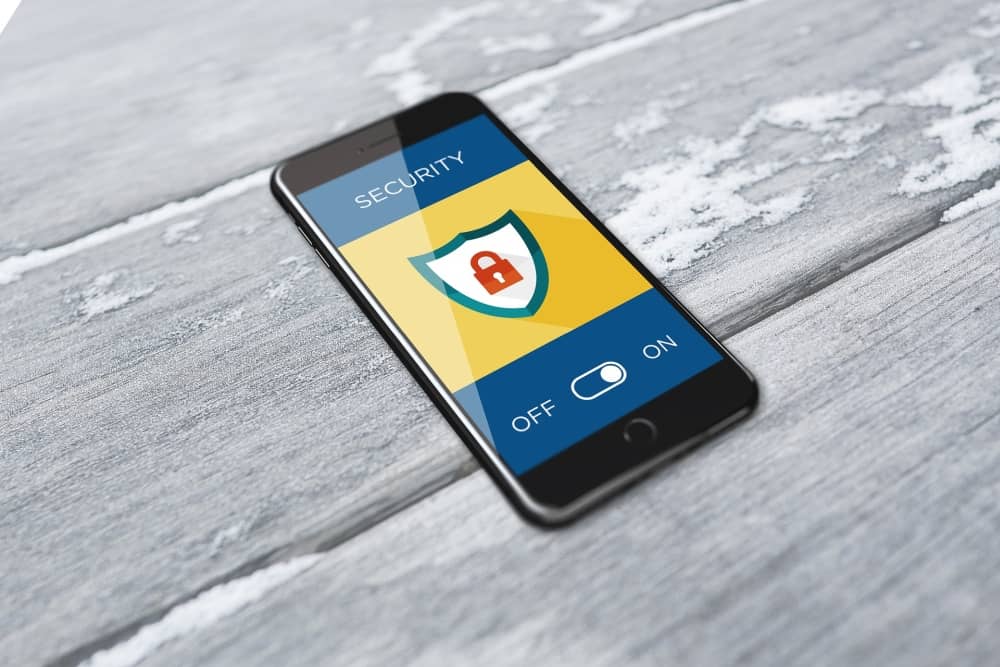 In the modern world, it's extremely important to keep your data and your identity as secure as possible. Cyber criminals, government surveillance efforts, and snooping ISPs are around every corner, each one eager to get their hands on private information. With a VPN running quietly in the background, you can thwart these efforts and use the Internet without worrying about data theft.
VPN features you need
Using a VPN means your traffic will be encrypted so no one can see what you're accessing on the Internet. They also cloak your identity to help keep you anonymous each time you get online, making them the perfect tools for basic web privacy.
Picking the right VPN means more than just looking for the strongest encryption protocols. You need a balance of speed, server mobility, and software to ensure you have the best experience possible. We assembled the top criteria for selecting a VPN below. We used these same features to choose our recommendations in the next section, ensuring you have the fastest and best experience possible!
Best VPNs to unblock sites in India
We evaluated many of the top VPNs on the market using the criteria listed above. The winners are outlined below, each provider delivering the best combination of features you need to access blocked sites in India.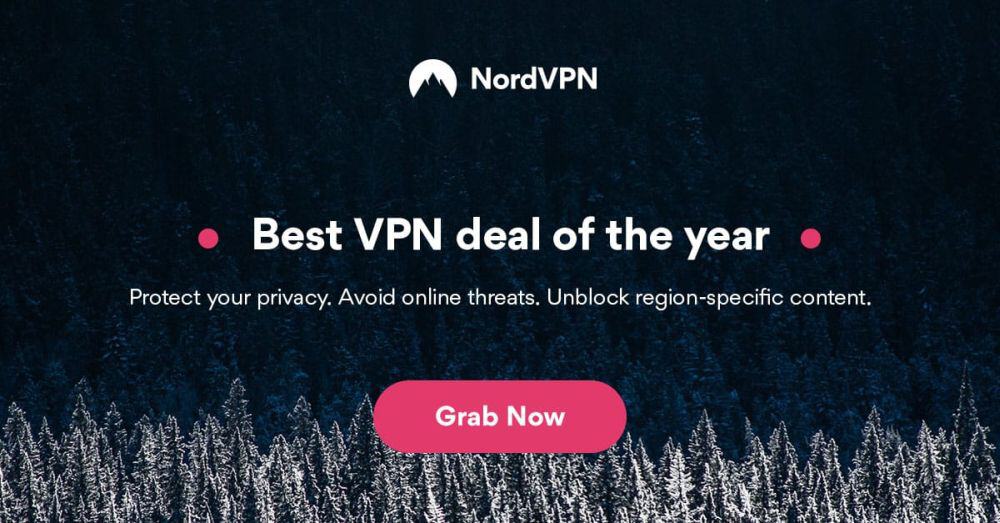 NordVPN is a an extremely popular and well-regarded VPN with an impressively large network of servers. Joining NordVPN gets you unlimited access to over 5,500 servers in 58 countries, one of the largest networks in the business. This massive amount of variety delivers great speeds no matter where you connect from, ensuring you always have a fast connection at your disposal. It also allows NordVPN to offer unique features like double encryption, protection from DDoS attacks, and onion routing over VPN.

NordVPN comes with everything you need to stay safe online and unblock a variety of websites. This includes 256-bit AES encryption, DNS leak protection, an automatic kill switch, and a zero-logging policy that covers time stamps, DNS requests, IP addresses, and traffic. It's extremely easy to use on PC, Mac, Linux, iOS, Android, and other platforms, as well. When you need solid, fast protection, and unparalleled unblocking features, go with NordVPN.

Read our full NordVPN review.

Pros
Unblocks American Netflix
Different IP addresses aervers
256-bit AES encryption with perfect forward secrecy
Retains no metadata of your browsing
Money back guarantee policy (30-days).
Cons
Some servers can have average d/l speeds
Sometimes slow in procesing refunds (but always do).

Surfshark is uncompromising on privacy, guaranteeing your right to access the free and open Internet in India. So if you're facing unfair website restrictions, don't count this relatively young VPN provider out–it packs some of the most modern privacy provisions we've seen.
Chief among these is the updated encryption cipher they use, 256-AES-GCM. What's more, they've done away with outdated tunneling protocols to only use those which are both fast and unbreakably secure (OpenVPN, IKEv2/IPSec, WireGuard). No government or ISP censorship in India can stop these provisions on their own, but there's more.
Each of Surfshark's 800+ servers (in 50 countries) comes equipped with the ability to automatically switch on Camouflage obfuscation, making it impossible to sniff out your VPN traffic. Coupled with an independently audited no-logging policy and RAM-only server infrastructure, the only one who knows your business online will be you.
Pros
Reliably unblocks Netflix US, UK, Japan, and more
Diskless server network ensures you leave no trace behind
Unbreakable AES-256-GCM encryption on every connection
VPN home jurisdiction in British Virgin Islands is ideal for privacy
Refund requests are simple and fast–no waiting or hassle.
Cons
Server network is not nearly as expansive as major competitors
New-kid-on-the-block status may not instill same trust as larger providers.
Read our full Surfshark review.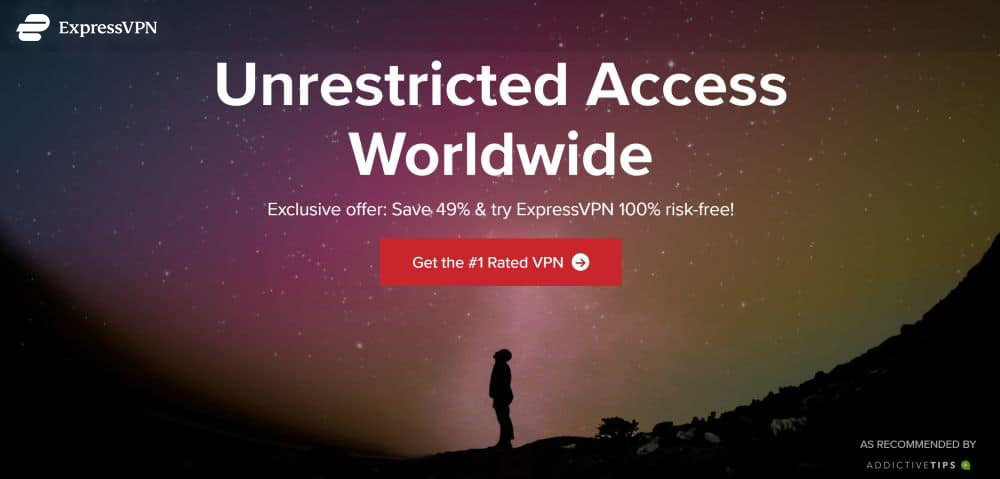 ExpressVPN is one of the fastest VPNs on the market, and it's also one of the easiest to use and most popular, too. Anyone can run ExpressVPN to stay safe and secure on about any device with just a few clicks. You can get started on PC, Mac, iOS, Android, and other platforms by simply downloading the company's lightweight app, then click to connect right away. With ExpressVPN, you can take back your online freedoms in a matter of seconds.
ExpressVPN offers a diverse range of privacy features to keep you safe online. Data is always secured with strong 256-bit AES encryption. It's also backed by a strict zero-logging policy on all traffic, DNS requests, and IP addresses, and is protected by an automatic kill switch and DNS leak prevention features. All of these work with ExpressVPN's huge network of over 3,000 servers in 94 different countries to give you a fast and secure connection anywhere in the world.
Read our full ExpressVPN review.
Pros
SPECIAL OFFER: 3 months free (49% off - link below)
94 countries, 3,000+ servers
Very simple and easy to use
No logging policy well enforced
Live chat support available.
Cons
Power-users configuration options.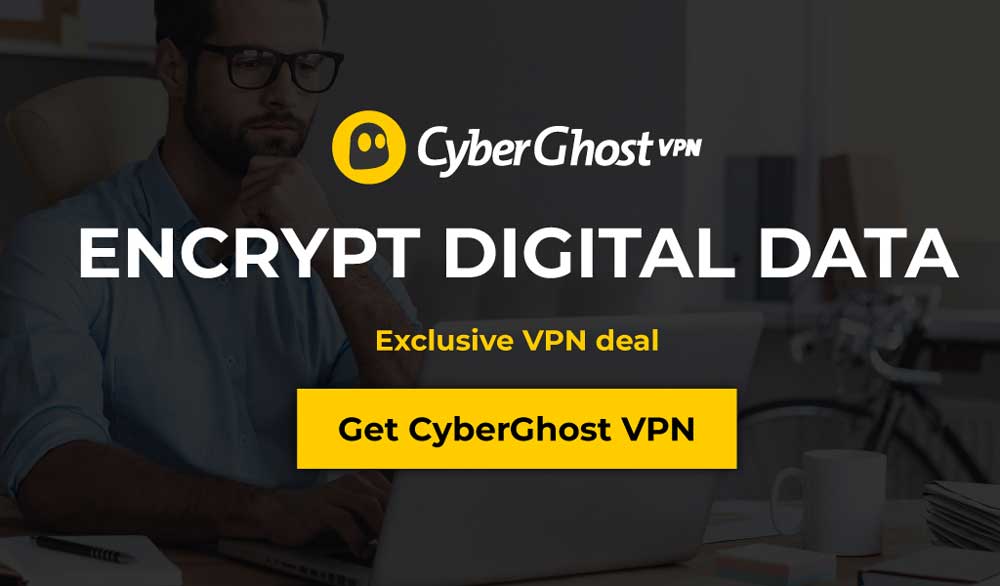 CyberGhost delivers one of the best VPN experiences around. It's fast, easy to use, nice and secure, and it can run on nearly every device imaginable, from iOS to Android to PC and Mac. Users can freely access CyberGhost's massive network of over 5,500 servers in 80 countries from the moment they sign up, all with unlimited data and no restrictions on download speeds. There's no easier way to unblock sites in India or protect your privacy online!
CyberGhost's privacy features keep users safe with incredibly strong 256-bit AES encryption on all data, a zero-logging policy on traffic, time stamps, and IP addresses, and both DNS leak protection and an automatic kill switch. These features hide your identity each time you go online, allowing you to connect with fully encrypted data no matter where you go. Stay invisible, stay safe, that's what CyberGhost is all about.
Read our full CyberGhost review.
Pros
Works with Netflix
Fast, constant speeds
Not in the 14 Eyes
Strict no-logs policy
45-day money-back guarantee.
Cons
Some streaming sites cannot be unblocked.
Setting up a VPN to access blocked sites in India
Now that you've chosen a good VPN, you're ready to set everything up and start enjoying the open and free world wide web.
Guide to unblocking sites
The first thing you'll want to do is download and install VPN software on your device. Create an account with one of the recommended providers above, then sign into your VPN's website and download the right app. Install the software and launch it, then enter your login credentials to activate the connection.
VPN apps usually connect to the fastest server as soon as you sign in. This will be ideal for almost every user, as it ensures you connect as quickly as possible and are enjoying the best speeds currently available.
If you're a first-time VPN user, or if you're using a new VPN to unblock websites, it's a good idea to verify your IP address to make sure the VPN is working correctly. This process only takes a few seconds, and it ensures you're receiving all of the privacy and unblocking abilities promised by the VPN.
With your VPN active and connected, open a web browser on the same device and go to ipleak.net. Wait for the page to load and it will automatically run an IP address lookup. When it completes, look at the box beneath where it says Your IP address. It should show a country other than your own, meaning the connection is active and you can access blocked sites right away.
Do you need servers in India to unblock sites?
VPNs deploy their server networks in dozens of countries around the world. This gives users the ability to log in and connect in a variety of regions for greater access to virtual IP addresses. To get an American IP, for example, all you need to do is click and connect to a server in the U.S. It's that simple!
Unblocking websites does not require an IP address from any particular country. In fact, if you're trying to access blocked sites in India, it's better if you use an IP from another area. It doesn't matter which server you choose, just as long as it's not in a country whose IP range is blocked by the same website you're trying to access.
The short answer is no, you do not need servers in India to unblock websites within the country. You're free to sign on and connect anywhere in the world, and you'll always enjoy the same great benefits of a VPN.
FULL GUIDE: How to stay safe online when traveling
Is it legal to access blocked sites?
There's a lot of confusion on the Internet about the legality of accessing blocked sites. After all, if a service isn't available in a certain country, doesn't that mean it's not legal to gain access to it through alternative means?
This is not necessarily the case. Most countries have no specific laws against accessing general content online, even if it's blocked by default. However, you are responsible for checking the specific legal issues surrounding censorship walls in India or whichever country you reside in. A VPN does not give you license to do as you please on the Internet, nor will it provide protection if legal action is taken against you.
RELATED READING: The legalities surrounding VPN use in India
Addictive Tips does not condone any action that may break the laws of any country. Always consider the consequences of unblocking websites before opening your VPN, and do your own research to make sure you are not violating local laws.
Other ways of accessing blocked sites in India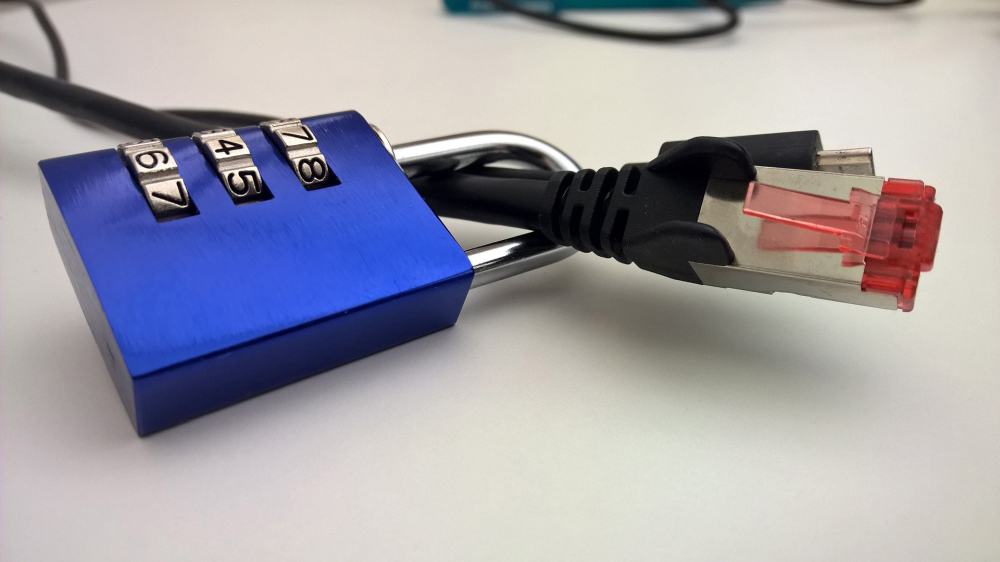 VPNs are by far the best way of accessing blocked sites on the Internet. It doesn't matter where you are or what content you need to unlock, chances are a VPN can make it happen in a matter of seconds. These aren't the only tools you can deploy in your effort to uncensor the web, however. Below are a few alternatives some people use to access blocked services on the Internet.
Tor Browser
The Tor Browser is one of the toughest methods of bypassing online censorship firewalls. The software can break through almost any website block, whether it was put up by an ISP, government agency, or someone in-between. Using it is just about as easy as downloading a standalone browser and opening it on your device. Tor is also pretty much guaranteed to hide your identity and give you access to the world wide web without restrictions, as well.
The main drawbacks to using the Tor Browser could make you reconsider, however. The most severe is that you're limited in the types of content you can download while using the software. Since Tor is so focused on privacy, it doesn't allow you to access online technologies that may compromise your identity. This includes video content, games, and certain types of scripts. You'll be surprised at how many common services are completely inaccessible via Tor.
Another drawback to the Tor Browser is that it's extremely slow. This is because the service bounces traffic through onion network nodes to encrypt and anonymize it, and this takes time. Even opening basic websites can take several seconds, making Tor a rather poor replacement for sturdy and fast VPN protection.
For more information about using Tor to unblock sites in India, check out our feature How to Use Tor: A Guide to Getting Started.
Proxy services
Proxy services are essentially traffic re-routers that take content from one location and send it to another, all in an effort to hide part of your location identity. A proxy service will replace your local IP address with one of their anonymous ones, allowing you to sneak past censorship walls and access blocked sites by pretending you're somewhere else in the world.
Proxy services share a lot of basic similarities with VPNs. They're notably less effective in keeping your data secure, however. Proxies only change your IP address, they do not provide any encryption or other forms of protection. For this reason, most privacy experts recommend using a VPN to access blocked sites, as they provide a lot more security and anonymity.
Conclusion
As we've seen, it's not all that difficult to access blocked sites from India, or anywhere else in the world, for that matter. VPNs are by far the best way to bypass censorship barriers of this type. By following our recommendations above, you can unblock nearly any website in the world, all with just a couple of clicks.
Eager to get out there and reclaim the world wide web?! Which services are you most looking forward to using from India? Let everyone know in the comments below!