We are reader supported and may earn a commission when you buy through links on our site.
Learn more
Best VPN App for Mac – Privacy Guide 2021
Mac users have high standards for their apps, and that is doubly true of VPNs. After all, the best Mac VPNs are extremely easy to use, highly secure, and can even speed up your Internet connection. Today, we review our favorite VPN apps compatible with MacOS to boost your security without hassle.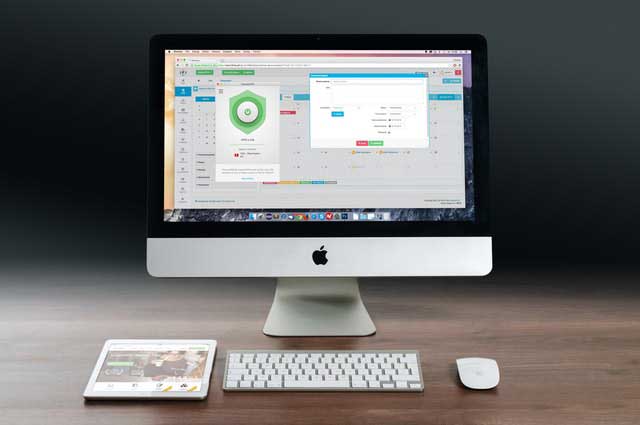 Mac users are used to the best: sleek design, smooth performance, and ultimate utility. While most would tout security as another main benefit of the platform, unfortunately, Macs are not as impregnable as they once were. That's where VPNs come in, to shore up the defenses of Apple's "walled garden". So, which VPN apps are best for Mac OS? Today, that's exactly what we'll discuss.
Editor's tl;dr – As a diehard Mac user, I can personally attest to the performance of each of these VPNs:
NordVPN – Best Mac VPN – NordVPN is the "goldilocks" VPN, with turnkey functionality for casual users, as well as a great depth of configurable encryption settings for Mac gurus who love to tweak their system for optimal performance.
Surfshark – A new VPN with a modern UI. Delivers all the latest protocols and then some, all for a low price.
ExpressVPN – Well worth the higher price tag due to ultra-fast connection speeds and stable app performance.
CyberGhost – The no-brainer VPN, enabling you to achieve military-grade protections with simple commands like "protect Wi-Fi".
PrivateVPN – A power user's dream, with a self-owned network for transparency and flexible encryption settings.
PureVPN – One of our favorite all-rounders, with powerful spoofing, web filtering, adblocking, NAT firewall, and more.
In our research, we've put tens of VPN services to the test to find the best VPN app for your Mac. Below we'll give you our suggestions, and show you how to get setup and started.
30-days money back guarantee
Ask yourself these questions when choosing a VPN app
Trying to sort through and choose the best VPN app for your Mac can seem tough — impossible, even — at times. There are a lot of apps in the App Store, and most seem to say all the same things: "Fastest in the world", "Most secure", etc. So to determine which one is going to work best for you, ask yourself some questions, like:
Ask yourself these questions, and any others that arise from their asking — and choosing the best VPN app for your Mac doesn't have to be hard. Keep these questions in mind, and you'll be well on your way toward finding the best one for you.
The best VPN apps for Mac
You can find out a lot about a VPN app by asking informed questions like those, but there are still certain things you won't know until you subscribe and test the VPN app out. We did just that with a large number of the market's leading providers, and came up with this list of the best VPN apps for Mac: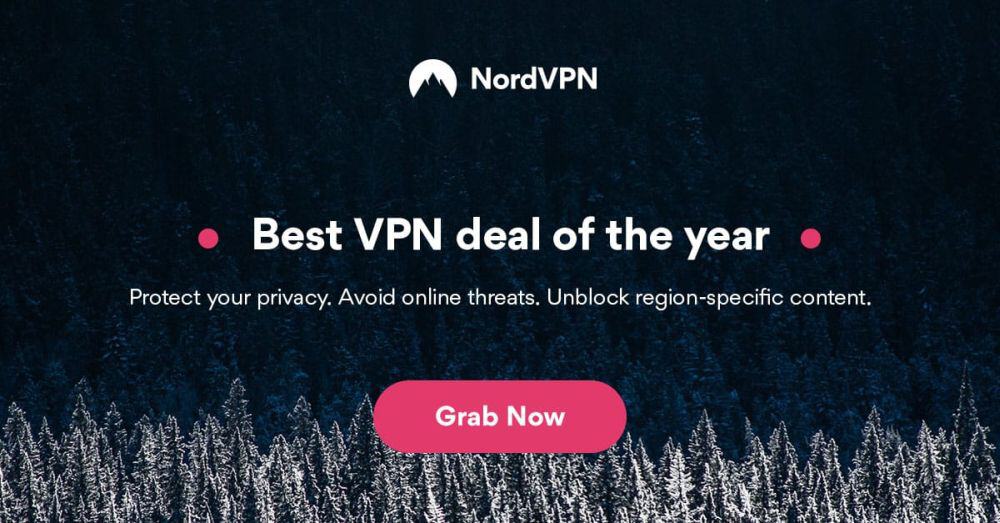 When you subscribe to NordVPN, you're granted access to one of the biggest server networks in the industry — and at well over 5,800 servers in 59 countries, this provider is showing no signs of slowing down. The security suite features 256-bit AES encryption, a kill switch, and DNS leak protection, plus a wealth of advanced features. These include a range of specialty servers, which include: Onion over VPN, Anti-DDoS, Double VPN, P2P, Dedicated IP addresses, and Obfuscated servers — all preconfigured with the best settings for those use-cases, and all with the intention of making your experience more private and secure.
NordVPN also has one of the best no-logging policies around and fast speed to boot. The addition of custom DNS settings and an optional security toggle that blocks malware and ads are great features they include, too. NordVPN's Mac app is truly full-featured, but it's easy enough for VPN newbies to make use of effectively thanks to an intuitive layout and responsive UX.
Read our full NordVPN review.
Pros
Unblocks US Netflix, iPlayer, Amazon Prime and other streaming services
Over 5,400 servers in 61 countries
Strong encryption is used on all connections
Extra-secure Double VPN for data encryption
Customer Service (24/7 Chat).
Cons
Not much
Can't specify City or Province in App.

Surfshark offers apps for a wide variety of operating systems, but it feels like a Mac-native app. Indeed, it shares a lot of the same design sensibilities as Apple's clean ecosystem, with an emphasis on intuitive visual layouts and hassle-free functionality that "just works".
Upon launch, you'll see three lists that divide Surfshark's more than 3200 servers in 65 countries. The first is all the standard connections, with the following two being for static IP and multi-hop connections. Regardless of which you choose, you can specify whether you connect via OpenVPN, IKEv2/IPSec, or WireGuard–each guarded by the 256-AES-GCM encryption cipher.
But that's fairly basic; Surfshark also allows you to assign different settings to specific Wi-Fi networks–especially useful for digital nomads hopping from hotspot to hotspot. You can also pick and choose which Mac apps get encrypted with Surfshark's Whitelister split tunneling. No matter how you use your VPN, Surfshark never keeps logs.
Pros
Unblock VoIP in oppressive regimes like WhatsApp, Skype, Discord, and more
Unlimited server switching
No questions asked money back guarantee
Logging policy independently audited and verified
Refund requests are simple and fast–no waiting or hassle.
Cons
Growing network doesn't have same coverage as more mature VPNs
Young VPN still has plenty of room to grow in terms of advanced functionality.
Read our full Surfshark review.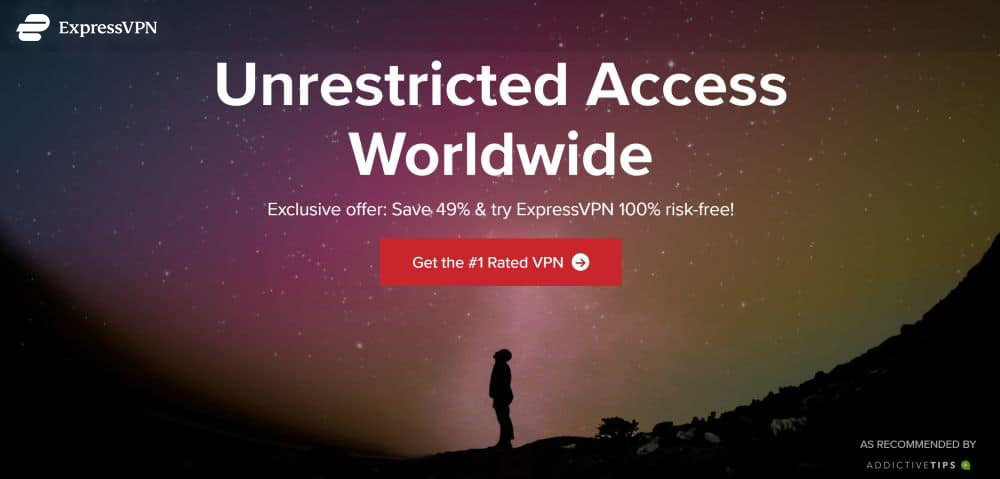 ExpressVPN offers unlimited bandwidth, no speed caps or throttling, and access to a large network of 3,000+ servers in 94 countries. Plus, it doesn't get in your way, with lightweight, easy-to-use software that connects in as little as one click. 256-bit AES encryption with an automatic kill switch ensures your data is wrapped in protection immediately cuts you off from the internet in case of an accidental drop.
ExpressVPN is also based out of the British Virgin Islands, so it lies outside of U.K. jurisdiction — and thus the major surveillance agreements between large governments. So that means you don't have to worry about secret logs or 3rd-party sales: ExpressVPN has a strong zero-logging policy, keeping you completely private online.
Read our full ExpressVPN review.
Pros
SPECIAL OFFER: 3 months free (49% off - link below)
Fastest servers we have tested
Torrenting/P2P allowed
No logs for personal data
Great support (24/7 chat).
Cons
Expensive month-to-month plan.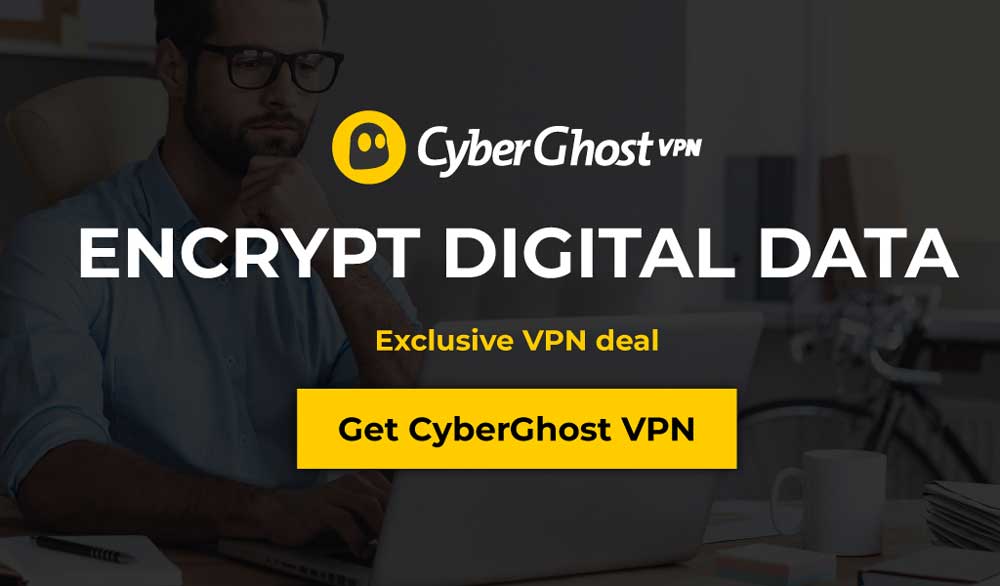 With CyberGhost's app for Mac you get streamlined security embodied. Everything this provider does comes back to making things easy for the user. Whether it's the profiles, preconfigured with the best settings for common use-cases; or the simple toggles that provide extra security, speed, and other performance boosters; or their immaculate logging policy, which makes it clear that your data isn't being logged.
CyberGhost backs up their ease-of-use with military-grade 256-bit AES encryption, a massive network of 6,000+ servers in 87 countries, and extra privacy features for the desktop: connection guard, kill switch, and ad and online tracking blockers.
Read our full CyberGhost review.
Pros
LOW PRICE: 6 EXTRA free months (79% off - link below)
Torrenting allowed
Versatile and user-friendly
Private: Strong no logs policy
45-day money-back guarantee.
Cons
Doesn't unblock all streaming services.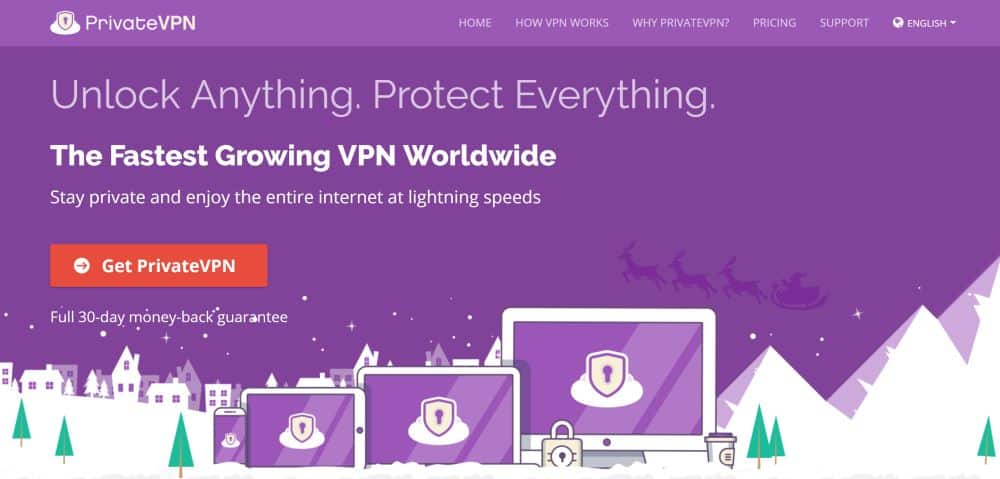 PrivateVPN offers a balanced VPN experience for everyday use. While the server network isn't as extensive as some other providers on this list (around 150 servers in 60+ countries), PrivateVPN works to ensure that every one of them delivers your money's work in terms of performance. Indeed, we ran into zero throttling or speed caps in our testing, and they advertise unlimited VPN bandwidth for all subscribers. Even better, they specifically label their servers which are specially tailored to specific use-cases; for example, if you want to unblock Netflix from a foreign country, just look for the corresponding node in the server list.
And when it comes to security, PrivateVPN offers top-shelf 256-bit AES encryption and many protocols to help increase security or speed at your whim. The provider's simple app keeps things easy to use and customize, allowing you to easily find servers, toggle reconnects, and have the app connect automatically on starting, or simply launch whenever you start up your Mac.
Read our full PrivateVPN review.
PureVPN is one of the longest-running VPN provider out there — and they've managed to stick around for good reason. With more than 2,000 servers in over 140 countries, they've got the network to back up their solid speeds and 256-bit AES encryption. And they include all security protocols on all servers — from UDP and TCP via OpenVPN, to IKE, SSTP, L2TP, and more — so you'll have total privacy, regardless of where you connect.
But PureVPN's biggest claim to fame is their fully-internal security suite. This includes app filtering, DDoS protection, Dedicated IP addresses, NAT firewall, Anti-spam filtering, and antivirus software — all built right into the Mac app, and ready to use out the box. While other providers may offer a handful of extra features, PureVPN includes the entire range within their standard offering.
Read our full PureVPN review.
How to set up a VPN app for your Mac
Once you choose an app to subscribe to, it's a simple process to get started. Here's how to…
1. Sign up
Visit your chosen provider's website and go to their 'plans' page if you haven't be redirected there already. Pick your plan and fill in the information they request (name, email, payment method, etc.). Finally, create a username and password.
Before going any further, open another tab on your web browser and visit ipleak.net. The page automatically runs an IP and DNS address lookup, the former of which is displayed in a box near the top of the screen. Take note of your IP address and, if wanting to change your virtual location for your use-case, country of origin. Exit out of the tab.
2. Install, launch and sign in
Next, back at your provider's website, you'll either be taken to a download page, or a "Welcome" email will be sent to you containing a link that takes you to the download page. In either case, download the application; some providers (like ExpressVPN) will have a button saying something like "Download for Mac" or iOS. Click through all the small windows and provider-specific instructions to complete the download, then click "Install."
If your VPN app doesn't launch automatically after completing the installation, launch it now. Sign in, and you'll be automatically connected to the fastests server available. If you want to change the location you appear to be coming from, simply visit the server list and pick a server in the region you want.
3. Troubleshoot if necessary
If you find yourself having trouble — connecting, accessing various websites, or otherwise — try a few different things out before contacting support.
Why you need a VPN for your Mac
Some people might read this far and think, "But I thought my Mac was secure? Didn't even the FBI have trouble breaking into a terrorist's phone a while back?" While that may be true, your Mac isn't a perfect device — it's not 100% secure. You need a VPN.
The problem doesn't lie with your Mac itself — the encryption and security helps protect your device directly from hackers and even some malware (although you should still invest in antivirus and antimalware programs), and Windows devices may be a bigger target for the same individuals. The issue happens when you connect your Mac to the internet.
RELATED READING: How to recognize malware links
The original intent of the internet was to make information-sharing faster and easier — great. But security and privacy were secondary concerns, and even now, several decades forward, that hasn't changed — but what we send via the internet has. We now send more than just academic papers: we send documents filled with personal information, money to and from friends, and even incriminating emails and compromising photos — all over a network that makes it very easy for someone with only a little know-how to find and intercept this information.
Who wants your data?
Everyone does. But to break the people down who most often do:
Get protected
All the people and entities listed above don't care that you're using a Mac — you could just as easily be using a PC, Linux, or your Samsung TV. They don't care — you're just an internet user with data to exploit. So get a VPN to protect your privacy. A VPN works like a protected tunnel from your Mac to the server and website you want to visit, and back again. It makes your activity look scrambled and unreadable from the outside — so your ISP, government agency, advertisers, and other criminals are unable to see what you're doing online — keeping you private. The way it should be.
Other uses for a VPN
That said, there are a handful of other reasons to get a VPN app for your Mac. Alongside encrypting your data, you can access geoblocked content, remotely connect to work networks from the road, and slip past censorship firewalls.
Conclusion
Choosing the best VPN app for Mac doesn't have to be overwhelming. We showed you the questions to run every provider through, gave you some providers that fit most people, and showed you why you should get a VPN for your Mac. You've got the tools and the know-how now — get after it and get your Mac secured.
Have you used a VPN app with your Mac before? What were your thoughts? Did you feel more secure online? Share your thoughts and experiences on VPN apps for Mac with us in the comments section.