We are reader supported and may earn a commission when you buy through links on our site.
Learn more
Best VPNs for Sportsnet Now: How to Unblock It Outside Canada
If you're traveling or living outside of Canada but don't want to miss the game, you can use a VPN to unblock Sportsnew Now abroad. With the right provider, you can enjoy silky smooth HD sports streams anywhere in the world without worrying about geo-blocks. We show you the best VPNs for Sportsnet Now to do just that.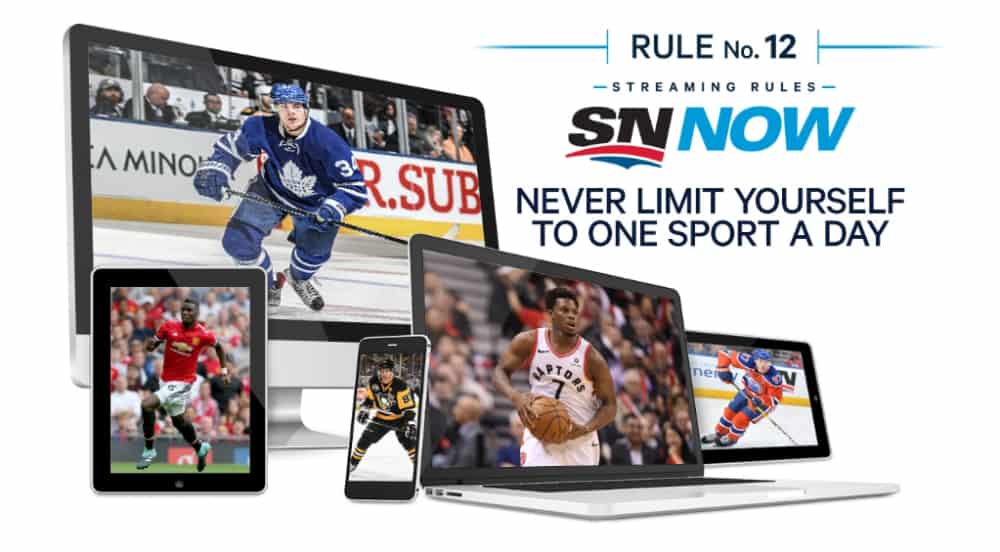 Sportsnet NOW is a live streaming service based in Canada. Users can sign on and watch dozens of different sports, including the NHL, MLB, NBA, Premier League, WWF, Bundesliga, and much more. Sportsnet NOW offers 24/7 access to exclusive content, not to mention regular access to hundreds of live match-ups from all of its sports offerings.
Short on time before the game? Here's the quick rundown of VPNs confirmed to unblock Sportsnet Now:
NordVPN – Best for Sportsnet Now – NordVPN's Canadian servers are jam-packed with privacy and performance provisions you need to unblock Sportsnet Now, free from the interference of your ISP.
Surfshark – A great all-round VPN with automatic methods for bypassing proxy blocking commonly used by North American streaming sites.
ExpressVPN – The VPN of choice for UHD streaming. Watch live sports with no buffering or slowdown in complete privacy.
CyberGhost – Need a fast solution? Click "unblock streaming" and let the magic happen entirely under the hood.
PrivateVPN – An ideal provider for users who like to minmax their VPN settings for optimal performance.
PureVPN – A highly capable VPN with advanced censorship busting countermeasures.
For residents of Canada, accessing Sportsnet NOW is generally a pretty easy affair. If you're located outside the country, however, you may run into issues, even if you're a Canadian citizen traveling abroad. Sportsnet is restricted to streaming to only Canadian IP addresses, an unfortunate side effect of international digital content laws. The good news is that with the right VPN you can bypass this geo-block to safely and privately watch Sportsnet NOW from anywhere in the world.
30-days money back guarantee
Most Important VPN Features for Streaming
Researching a good VPN is a lot of work. There's a lot of information to look up and verify, including things like encryption protocols, privacy policies, and how reliable a VPN truly is. We've simplified the process by providing some of the top selection criteria below. We used the very same features to choose our VPN recommendations in the next section, ensuring you get the fastest, most secure, and best VPN for the job.
Fast streams – Only the best VPNs provide top quality speeds. Without that, your sports streams will look terrible.
Good device support – Sportsnet NOW runs on multiple devices. Your VPN should, too.
Network distribution – The more servers a VPN runs, the more options at your disposal. Make sure they have lots of options in Canada, too.
Zero-logging policy – Only use VPNs that have a strict zero-logging policy, no exceptions.
Top 6 Best VPNs for Sportsnet NOW
Below, we review the most reliable VPNs for unblocking Sportsnet NOW outside of Canada, with fast and secure streams: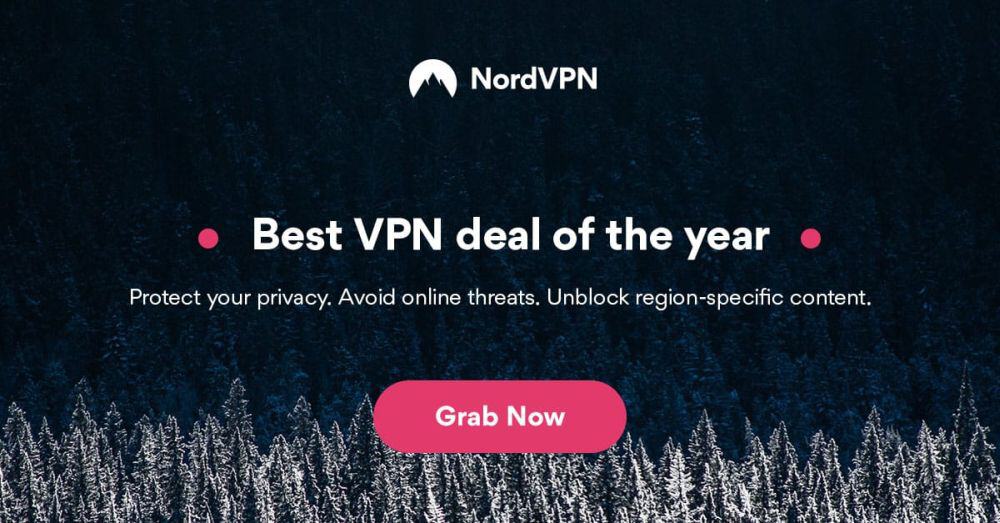 NordVPN's most amazing feature is undoubtedly the size of its server network. The list is constantly expanding, but at the time of writing NordVPN operates over 5,500 servers in 59 countries, covering every continent except for Antarctica. This means NordVPN users enjoy an incredible amount of freedom when it comes to selecting non-local IP addresses, complete with unlimited server switching and unmonitored traffic.
On the privacy side of things, NordVPN delivers everything you need to stay safe: 256-bit AES encryption, DNS leak protection, an automatic kill switch, and an amazing zero-logging policy that covers time stamps, DNS requests, IP addresses, and traffic. NordVPN's large server network also means you get access to unique features other VPNs can't offer, including DDoS protection, onion over VPN routing, and even double encryption.
NordVPN offers a staggering 398 servers spread across Canada, making it one of the fastest and most reliable ways to watch Sportsnet NOW with a VPN.
Read our full NordVPN review.
Pros
Unblocks US Netflix, iPlayer, Amazon Prime and other streaming services
Fast and stable connections
Tor over VPN, double VPN
Strict zero logs policy on both traffic and metadata
24/7 Chat Support.
Cons
Apps can sometime be slow to connect.

Surfshark is one of those "goldilocks" VPNs that will be just right for a lot of people. It brings an attractive blend of advanced functionality and ease of use together in an affordable package. It also helps that it's one of the most consistent unblockers of streaming sites like Sportsnet Now on the market.
The reason for this is down to Surfshark's network, which numbers over 3200 servers in 65 countries. There are nodes in Montreal, Vancouver and Toronto, giving you a few choices for picking the fastest connections for buffer-free streams. However, the real magic is in the combination of 256-AES-GCM encryption, plus blanket obfuscation and automatic smart DNS configuration that allows you to sidestep even the most persistent VPN blocks, like those used by Netflix.
However you choose to connect, rest easier knowing that Surfshark never logs any metadata which could be used to identify you and block out your access to Sportsnet Now.
Pros
Robust servers blast through geoblocks to access your favorite streaming sites
Torrent safely on any server, no guesswork required
Unbreakable AES-256-GCM encryption on every connection
Zero logging policy ensures your activity can't be used against you
Helpful 24/7 live chat with an actual human being.
Cons
Connection speeds won't impress users of other high-end VPNs
Apps may be too simplistic for power users.
Read our full Surfshark review.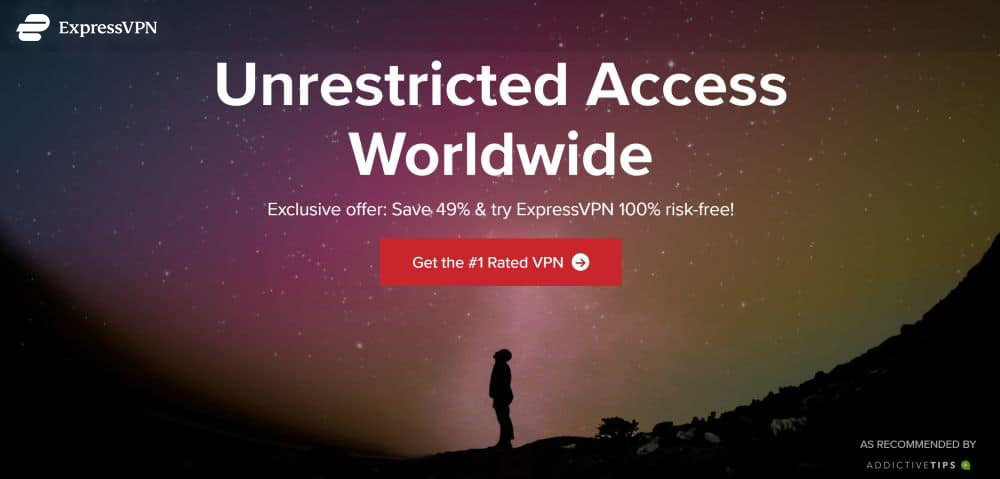 Need some serious speed and high usability with your VPN? ExpressVPN goes to great lengths to ensure you never encounter slowdown or lag, making it one of the speediest VPN services around. It starts with a network of over 3,000 servers across 94 different countries. Each time you connect, you'll automatically log on to the fastest server available. And if that's not good enough, ExpressVPN offers built-in speed tests that lets you search locations to choose a node that best suits your needs.
For privacy, ExpressVPN secures data with 256-bit AES encryption backed by a thorough zero-logging policy on traffic, DNS requests, and IP addresses. The company's custom software also comes with an automatic kill switch and DNS leak protection features, both of which keep your identity locked down no matter what.
Need to make sure your VPN has Canadian IP address access? ExpressVPN offers multiple locations across the country, featuring all of the company's encryption protocols for maximum speed and safety.
Read our full ExpressVPN review.
Pros
SPECIAL OFFER: 3 months free (49% off - link below)
Fast serves with minimal speed loss
OpenVPN, IPSec & IKEv2 Encryption
Strict no-logging policy
24/7 Customer Service.
Cons
Month-to-month plan has high cost.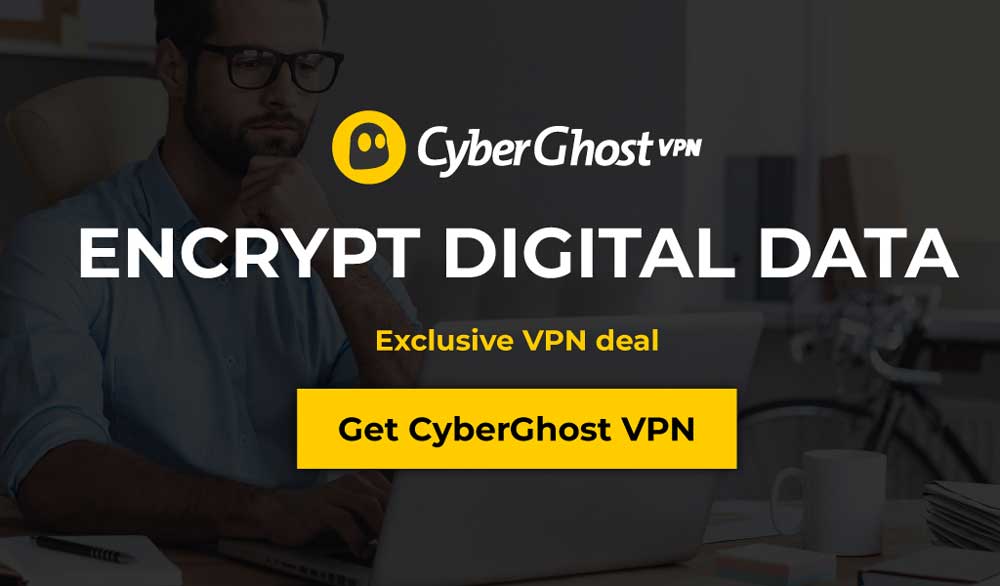 CyberGhost is a fast, secure, safe, and reliable VPN, easily one of the best services on the market. Much of the company's success is owed to its incredibly easy-to-use software that works on a wide variety of devices. Users also get access to a huge network of over 5,900 servers in 90 countries, allowing CyberGhost to deliver unbelievable speeds around the world. No buffering delays or internet slowdown, only fast connections to any device accessible with just a few clicks.
CyberGhost's privacy features keep you secure with 256-bit AES encryption on all data, a zero-logging policy on traffic, time stamps, and IP address, and both DNS leak protection and an automatic kill switch. These foundational features hide your identity each time you go online, allowing you to connect with fully encrypted data no matter where you travel.
If you need Canadian server access for worldwide Sportsnet NOW streams, CyberGhost has got you covered. The VPN offers 235 unique connections in the Great White North, all of which are fast and easy to connect to no matter where you live.
Read our full CyberGhost review.
Pros
Unblocking Netflix, iPlayer, YouTube, Hulu
P2P allowed on any server except in US and Russia
Jurisdiction in Romania
No logs policy
45-days 'No-hassle' money back guarante.
Cons
Doesn't unblock all streaming services.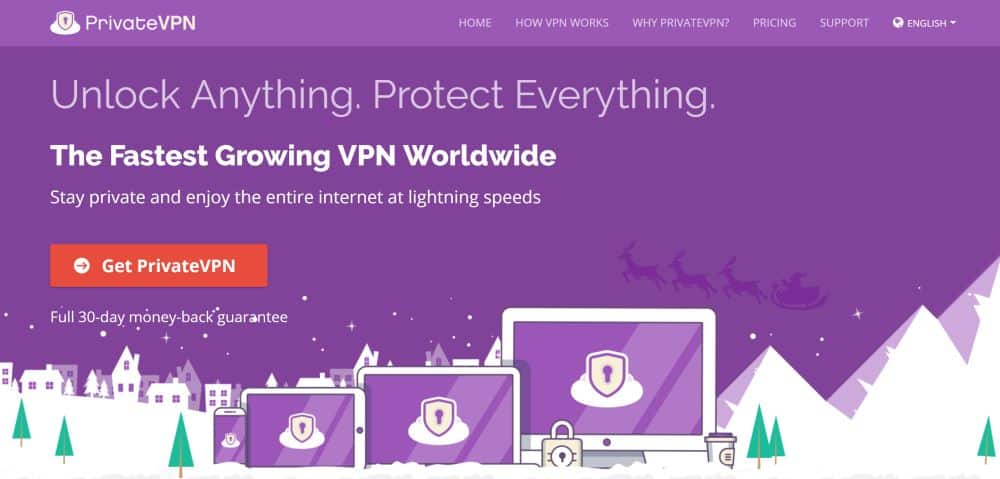 PrivateVPN offers a fast, well-balanced service that's smart, simple, and easy to use. The company delivers the perfect mix of speed and security without compromising user experience, allowing you to stay safe while streaming high quality sports, movies, or TV shows no matter where you live. PrivateVPN accomplishes this with lean and lightweight software, too, making it easily accessible from a variety of devices, including desktops, tablets, and both Android and iOS smartphones.
PrivateVPN runs a full and dedicated network of over 150 servers in 60+ countries, enough to deliver speed and location variety without sacrificing reliability. PrivateVPN locks down all data passing through this network with 256-bit AES encryption, and it keeps your connection safe with an automatic kill switch, DNS leak protection, and a zero logging policy on traffic, too.
PureVPN is far more than just a VPN. The incredibly diverse service offers a comprehensive security suite that protects you from a wide range of online cyber threats, making it one of the best ways to stay secure and protected on the internet. With PureVPN, you'll have anti-virus protection, malware shields, app blocking functions, and DNS website filters built into a single package. Just download the software, activate the extras, and you're safe.
PureVPN provides lots of useful privacy features on top of its unique offerings. It begins with a zero-logging policy on traffic and continues with an automatic kill switch, 256-bit AES encryption on all data, and DNS leak protection. These features work together to keep your data secure no matter what. And with PureVPN's self-owned network of 2,000+ servers in 140+ countries, you're guaranteed a fast connection at all times, as well.
Read our full PureVPN review.
What's Required to Watch Sportsnet Now?
For most people, watching Sportsnet NOW is a simple affair. The service offers access to both television and digital subscribers, making it easy to jump on and catch the game, even if you don't have an account.

Sportsnet Television Subscription
If you already have a Canadian cable provider or subscribe to the Sportsnet television service, you could have full access to Sportsnet NOW without even knowing it. To sign in, simply go to the Sportsnet NOW website and click the Watch Live or Sign In buttons located on the Sportsnet main page. Choose the subscriber Sign In button and enter your details. If all goes well, you can start watching SN in a few seconds.
Sportsnet NOW Accounts
If you don't have a cable provider or are new to the Sportsnet service, you can create an account and subscribe in a matter of minutes. Visit the Sportsnet NOW website and click Buy Now at the top. You'll be greeted with the service's simple plan of full access streams with no commitment. Click the second Buy Now button, enter your details, and you're ready to watch sports.
Mobile and Desktop Streaming
Sportsnet NOW offers its streams on a wide variety of devices, not just PC and laptop web browsers. If you have an iPhone or Android device you can download the Sportsnet NOW app, sign in using your account details established above, then start watching sports on your favorite hardware. You can also grab the app on Apple TV, Chromecast, Xbox, and PlayStation.
RELATED READING: Do Gamers Really Need a VPN?
Reliable VPN Services
Worried about your online privacy? Concerned about leaking your identity details each time you surf the web? Encountering frequent "not available in your area" messages when trying to stream from SN NOW? Don't worry, you can fix all of these problems with one little tool: a virtual private network.
VPNs encrypt the data passing through your computer, making it impossible for anyone to see what you're streaming. They also provide virtual IP addresses that let you appear as if you're in any country. To use Sportsnet NOW around the globe, all you have to do is grab a VPN with fast servers located in Canada, connect to a Canadian proxy server, run it in the background, then let the streams begin.
How to Use a VPN to Watch Sportsnet NOW
Got yourself a nice VPN but are confused about how to proceed? Don't worry, the hard part is over. Follow the guidelines below to set things up and start watching some hockey.
Install and Connect Your VPN
First, you'll want to set up your VPN software on whatever device you prefer. We'll cover PC and laptop instructions for now, as that's generally the best way to watch Sportsnet NOW. To begin, sign into your VPN's website and download the app for your device. Install it, then run the software to make sure it works. Enter your login credentials to activate the connection.
In your VPN software, open the server list and choose a node inside Canada. Normally your VPN app will connect to a fast server as soon as it launches, but in order to stream from Sportsnet NOW, you need to have a Canadian IP address. Give the VPN app a second to connect to the Canadian server, then minimize the VPN app (don't close it.) and continue.
Verify Your IP Address
Next you'll want to go ahead and verify your IP address to make sure there are no leaks. This is optional, but highly recommended. It only takes a second to do, anyway, so why not? With your VPN active and connected to a Canadian server, open a web browser on the same device and go to ipleak.net. Wait for the page to load and it will automatically run an IP address lookup. Look at the box beneath where it says "Your IP address". If it shows Canada, your VPN is ready to go.
Stream on Sportsnet NOW
Now it's time to connect to Sportsnet NOW and start streaming. Visit the official website and look for the sign in button near the top. If you already have a subscription to the Sportsnet television service, or if you subscribe to a Canadian cable provider such as Rogers, you may already have access to SN NOW. If this is the case, click Sign In and enter your details. If you don't have a subscription, you'll need to click the Buy Now button, create an account, complete your payment details, and log in from there.
Ready to stream? You bet you are. With everything active and logged in, all you have to do is choose a live event or piece of on-demand content, click it and enjoy. Sportsnet NOW offers a ton of fresh and exclusive content, so you'll never be bored again.
Want to use Sportsnet NOW on mobile? Use the text above as a rough guide, but instead of going to the Sportsnet website, download the app for your device, start a subscription or sign in using your credentials, then pick a stream to enjoy. Be sure your VPN is active, connected to a Canadian server, and running in the background, even on mobile.
Conclusion
Sportsnet NOW is one of Canada's best providers of live and on-demand sports content. It's got hockey, football, baseball, basketball, and so much more, all available for free or at an extremely low cost, and all ready to stream at the touch of a button. Make sure you have a reliable VPN running in the background and you'll get the most you can out of this amazing service.
What are you most excited to watch on Sportsnet NOW? Are you a Canadian expat longing for programming from back home? Tell us your story in the comments below.