How to Delete Twitter Account (Permanently) – Quick Guide
Twitter is a popular social platform where you can make your voice heard by writing "tweets" or interacting with other users' tweeted messages.
Contrary to popular opinion, you don't need to register an account in order to use Twitter. In fact, it is possible to visit Twitter as an unregistered user, but you won't be able to post Tweets or interact with existing ones.
But what if you already have a Twitter account and just want to get rid of it? Surely you know that simply not using it won't erase it from existence, and that's hard to ignore, especially if you linked personal details to it.
Well, unlike other social platforms, Twitter didn't go out of its way to prevent you from deleting your account. Truth be told, it's quite easy to do so, and we've prepared step-by-step instructions to guide you through the process.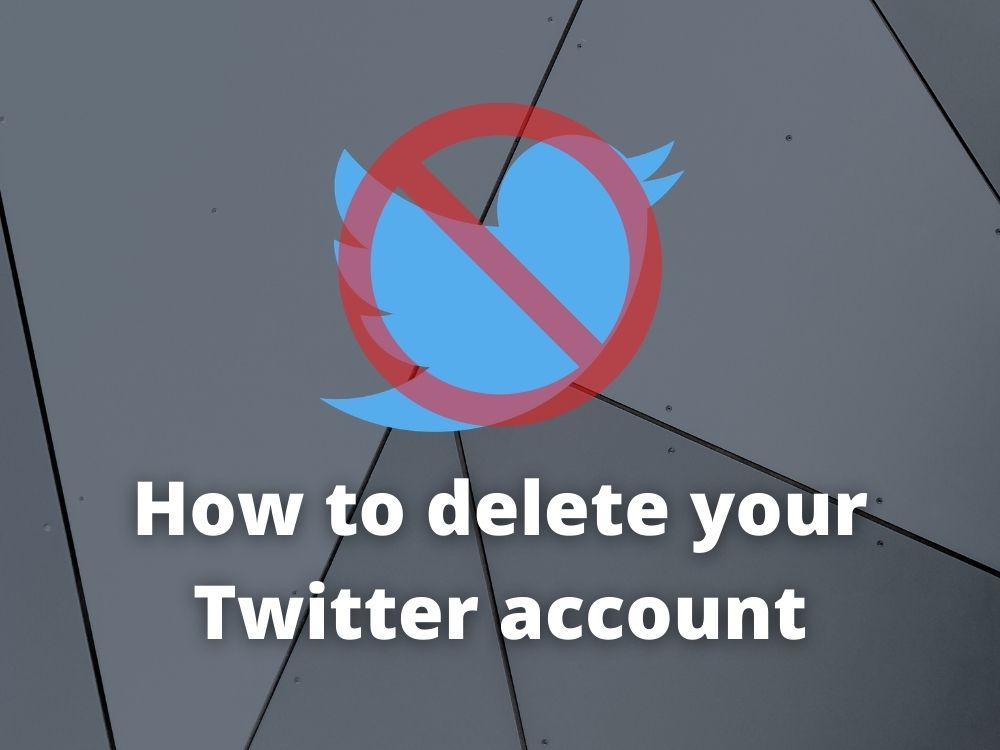 D
How to Delete Twitter Account
It's a bit confusing to call this process an account deletion, when in fact, all you do is deactivate it. Some confusion may arise as a result of this term being slightly misused.
What actually happens is that you make a deactivation request, which you need to confirm. After doing so, there is a 30-day waiting period, after which the actual deletion process occurs.
During this 30-day timeframe, you can log back into your account and recover it by canceling the deactivation process.
Keep in mind that after the 30-day period, deleting your account doesn't happen instantly, as it may take an additional week for your account to be completely erased from existence.
With that in mind, here's how you can deactivate your Twitter account effectively:
Delete Twitter Account From Your Web Browser
Head over to Twitter
Log into your account
Click the More button
Head to the Your Account section
Read the What else you should know section
Note that the steps above also apply to the Windows 10 Twitter app, as the app is merely a wrapper for the Twitter website. Just follow the web browser's steps inside the Twitter app for Windows 10 to deactivate your account.
Deactivate Twitter From the Twitter mobile app
Tap the hamburger button (the one that looks like three horizontal lines)
Scroll down to the bottom of the screen
And that's all you need to do. Just remember that if you change your mind in up to 30 days after requesting the deactivation of your Twitter account, you can cancel the process and recover your account in full.
How to remove deleted tweets from Google?
Sometimes you may see deleted tweets on Google or even tweets that belong to a deactivated Twitter account. However, trying to access them will lead to a Twitter "That page doesn't exist!" error page.
This is because Google (and any other search engine for that matter) cached the search results, and tweets still appear under the search results for a while. Eventually, search engines will index updated Twitter information, but they might still appear in the search results until then.
On the bright side, there is something you could do to fast-forward the whole removal process.
Copy the URLs of the tweets you want to remove from the index
Head over to Google's Remove outdated content tool
Make sure that you're on the Page tab
Paste the URL in the designated field
Click the Submit button
Note that you may need to be logged in to your Google account before you can make a request to remove outdated content from Google's index. If the above steps don't work, just log in to your Google account and try them once more.
How can I download my Twitter data?
If your decision to deactivate your Twitter account is final, you may want to download all your Twitter account data and back it up someplace safe.
However, keep in mind that you won't be able to download this data after deactivating your account, so make sure to request the download before that happens.
Head to Twitter's data download page
Log in to your Twitter account if needed
Confirm your password by typing it in the designated field
Click the Confirm button
Complete the process by clicking the Request archive button
Note that if you have a verified mail, you'll receive a download link on the email you registered with your Twitter account. Otherwise, you'll just receive an in-app notification as soon as the archive is ready for you to download.
Twitter accounts can be easily deactivated
To wrap things up, if you previously considered deleting your Twitter account but gave up believing that it would be complicated, feel free to try once more.
We've tried it for ourselves and found that not only deactivating a Twitter account is a walk in the park, but you can also request an archive with all your Twitter data while you're at it.
Just make sure you know what you're doing; otherwise, you have no more than 30 days to revert the process and recover your soon-to-be-deleted Twitter account.