How To Look Up The Air Quality Index For A City Via Google Search
Air quality isn't something that the average weather app tells you about a city. For one, this information isn't easily available for all cities. It's however extremely important especially if you're planning to move or you have a medical condition that might be exacerbated by poor air quality. Google has a lot of little useful informative tools built into its searchincluding a quick Air Quality index tool.
Air Quality Index
Visit Google and type 'Air Quality' followed by the name of the city you want to view the air quality index for. The index is displayed along a spectrum that ranges from low pollutants to a high number of pollutants. The index also tells you what types of outdoor activities are suitable and which are unsuitable given the quality of air in the city.
If the quality is bad, or in the dangerous part of the spectrum, it will tell you who is at risk e.g., in Delhi the air quality isn't fit for people who have breathing or heart problems.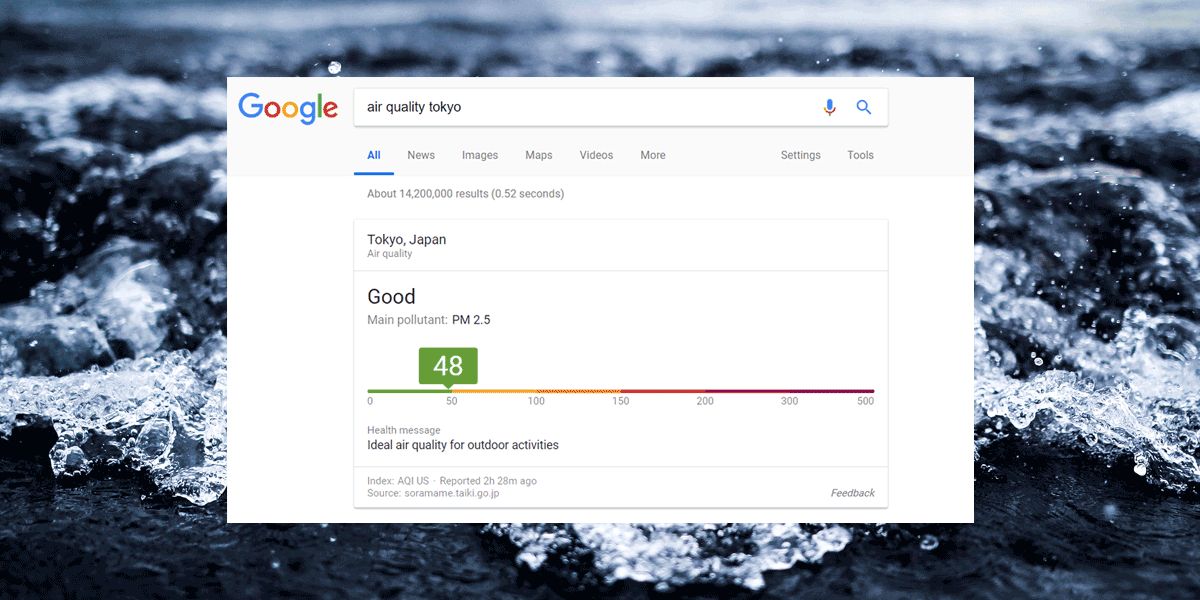 This information is pulled from the official Worldwide Air Quality Indexing website. If you click the link below the index you see in Google Search, you'll be taken directly to the official website where it will give you details on the air quality.
You will find that this information isn't available for all cities. Organization behind the website work with local institutes to collect this information and if it doesn't have any or enough participating institutes, or enough historical data, then you won't be able to get information on the air quality for that particular city.
If you find this information useful then we recommend that you visit the actual website instead of just relying on the Google search results. The website can give you one week's worth of data on air quality along with weather information which includes humidity and precipitation. There's no mention of a pollen count though so if you get seasonal allergies, this website alone isn't going to help you plan for them accordingly.
Air Quality is measured as a yearly average. You might see some variation between certain months for example, the quality might be better in spring or summer as compared to that in winter but overall if a city has particularly bad air, it's not going to improve in a few weeks or if it rains. Again, if you're planning a long stay, or planning to move, this is the kind of information you should look up for a city.