Bring Holiday Joys To Your Windows 7 Desktop With Christmas Themes
Christmas has arrived once again, and all the houses, streets and cities are lit up with the Christmas spirit. While your house is filled with Christmas pleasure and goodies beneath the Christmas tree and you probably have been looking forward to the arrival of Santa Clause, it's also time to brighten up your Windows 7 desktop with sparkling images of holiday celebration and Christmas wonder, as we have four beautiful Christmas themes for your, including a complete Christmas transformation pack to give your PC the snowy, festive look. Read past the break for more.
Christmas Theme
A glowing decorated tree, a quiet gift amidst the red ribbons, a snowy winter Christmas night, a bouquet of Christmas flowers, a magical Christmas gift and a dancing snow man, this amazing Windows 7 theme pack has it all. Enjoy the Christmas lights on your desktop with 22 amazing Christmas wallpapers.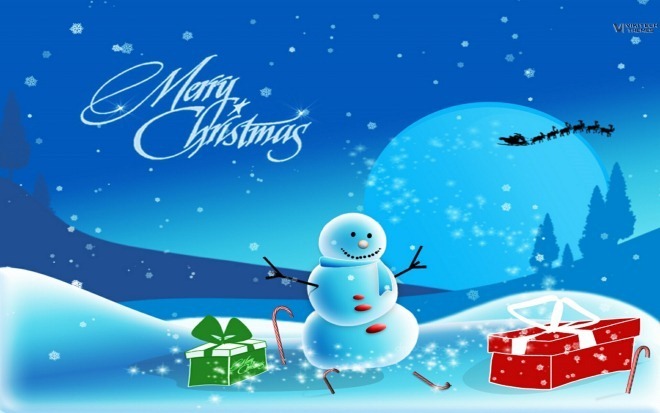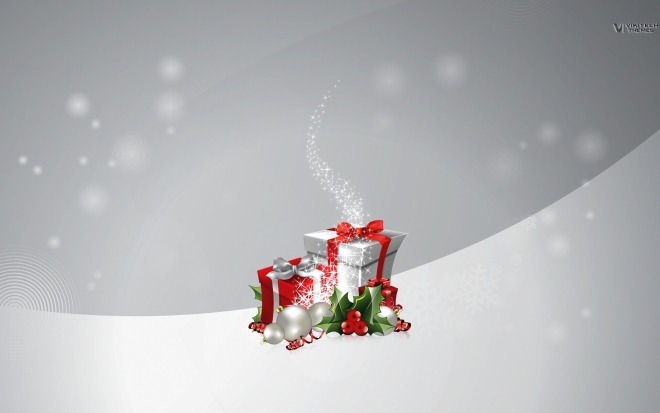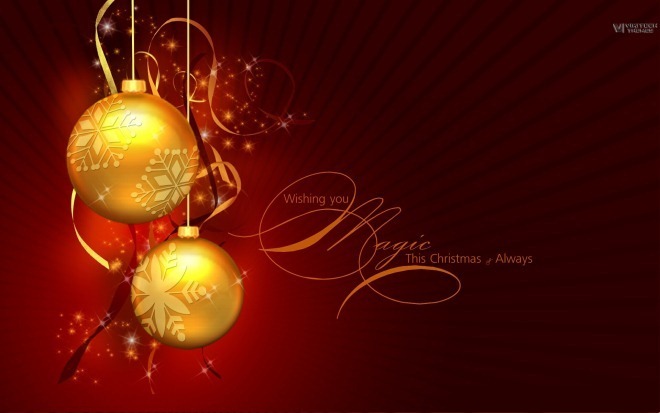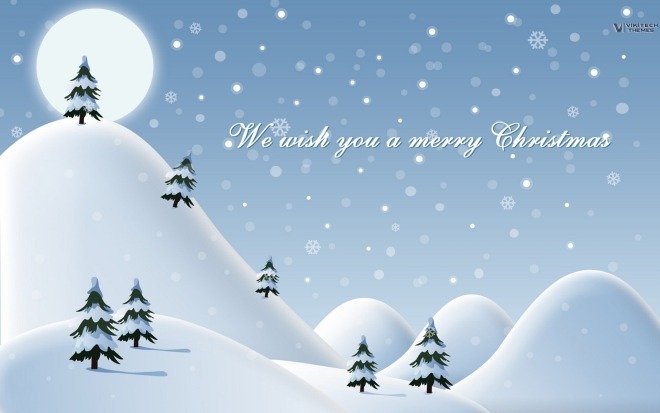 Golden Christmas Ball Theme
Sometimes, all one looks for in a theme is not a long chain of flashy wallpapers, but rather a quiet and elegant image that says it all. The Golden Christmas Ball Theme brings a single, yet elegant wallpaper that brings the joy of the holiday season to your desktop.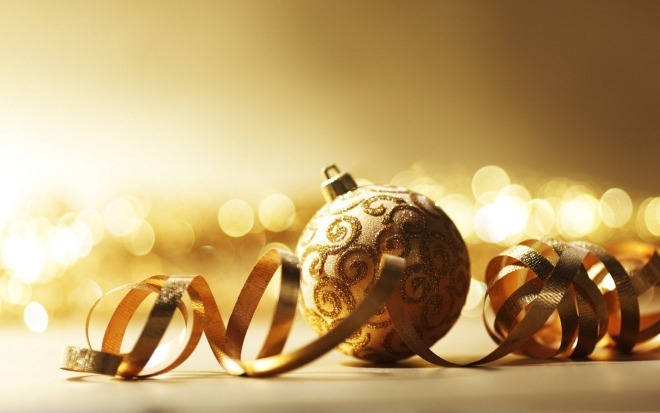 Download Golden Christmas Ball Theme
Christmas House Theme
Everyone decorates a Christmas tree and their house to enjoy the festive spirit in full bloom. Enjoy the Christmas House theme, which bring a peaceful Christmas house to your desktop.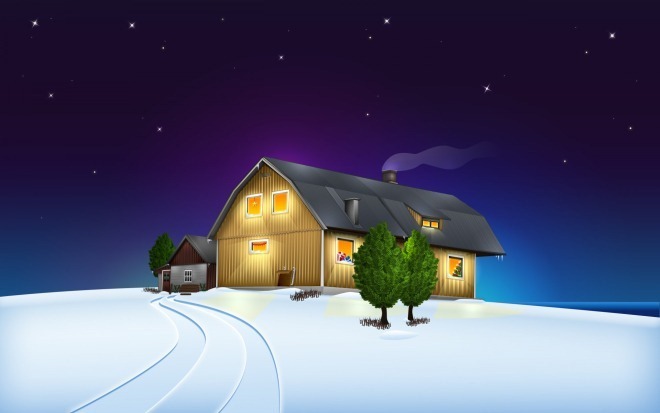 Download Christmas House Theme
Christmas Skin Pack
If a Windows 7 theme seems too little to celebrate the holiday joy, you can completely transform your Windows 7 desktop with this Christmas Skin Pack. This transformation pack has been developed by the same developer, Hamed, who previous brought us the iOS,  Mac OS X, Windows 8, Android and Windows Phone 7 Mango skin packs.
Note: Please bear in mind that such transformation packs are difficult to uninstall, and a system restore point will not revert the changes. Before installing the Halloween Skin Pack, make sure that you backup your computer to revert the changes (if required). Moreover, make sure that UAC (User Account Control) is disabled.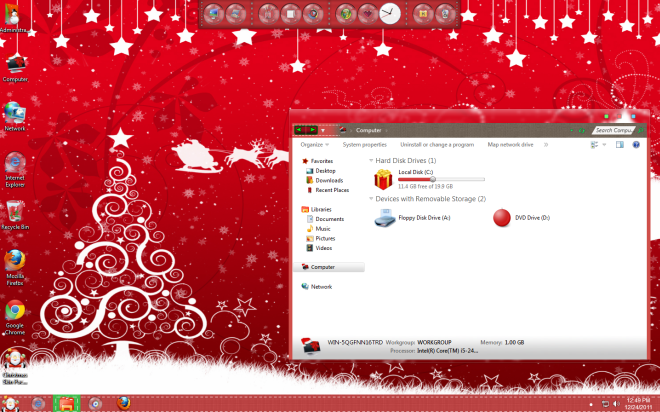 Note: This skin pack is ad-supported, as it offers to install a toolbar and change your default home page, which can be avoided by using the custom installation option.
Download Christmas Skin Pack (32-bit)
Download Christmas Skin Pack (64-bit)
The AddictiveTips team wishes our readers a Merry Christmas Everyone! Ho Ho Ho!