This Site Can't Be Reached Error FIXED (Works On All Browsers)
A website, regardless of its nature, can be accessed from any modern browser. The website may feature text, images, video, audio, or animation but a modern browser will be able to load and display it.
A browser is a tool for accessing websites but it's not the only thing that's needed to access it. An internet connection is one other thing you need, but the website itself also needs to be up and your operating system must allow the connection to the website through the firewall.
This Site Can't Be Reached
When a browser cannot make a connection to a website, it will show some sort of error message. The error message "This site can't be reached" is usually accompanied by an error code.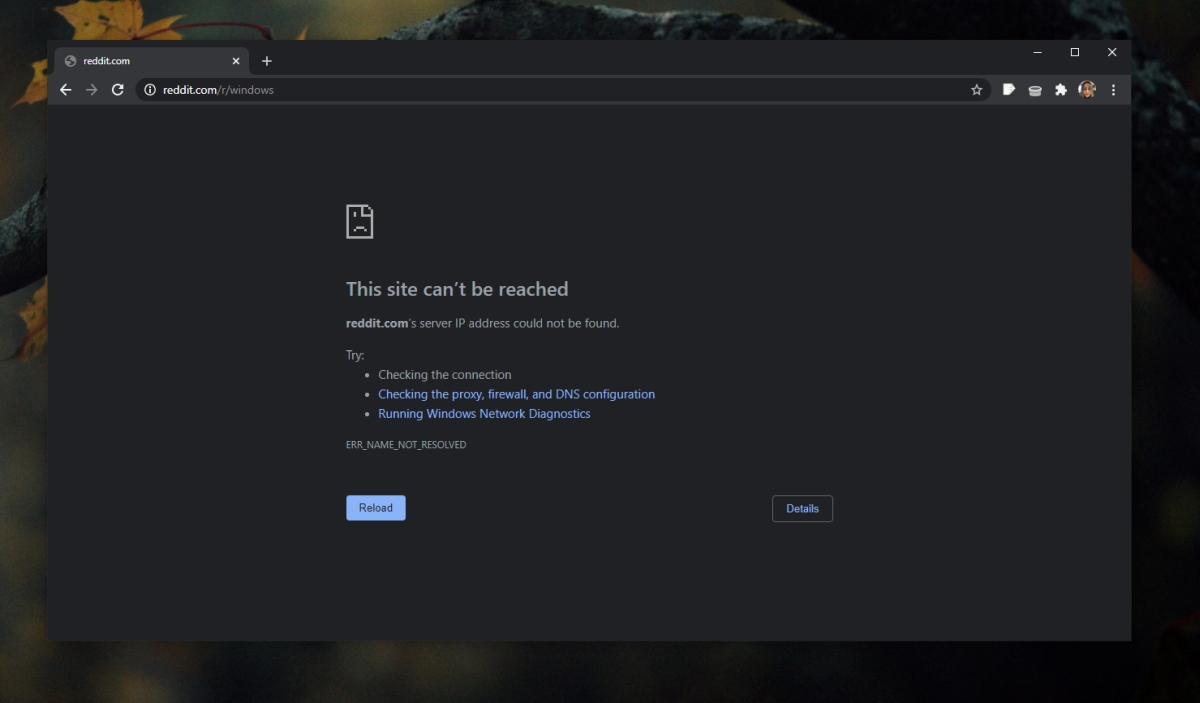 These error codes include, but are not limited to, the following.
Err_connection_aborted
Err_access_denied
Err_connection_closed
DNS_probe_finished_nxdomain
Err_name_resolution_failed
Err_connection_timed_out
Err_invalid_URL
These error codes that accompany the "This site can't be reached" can help troubleshoot the problem but you can start out with the following basic troubleshooting steps.
How to fix This Site Can't Be Reached Error
1. Run internet troubleshooter
There might be a problem with the connection. You may have access to the internet but something could be wrong with the settings.
Open the Settings app (Win+I keyboard shortcut).
Go to Update & Security>Troubleshoot.
Click Additional troubleshooters.
Click Internet connections.
Run the troubleshooter and apply all fixes that it recommends.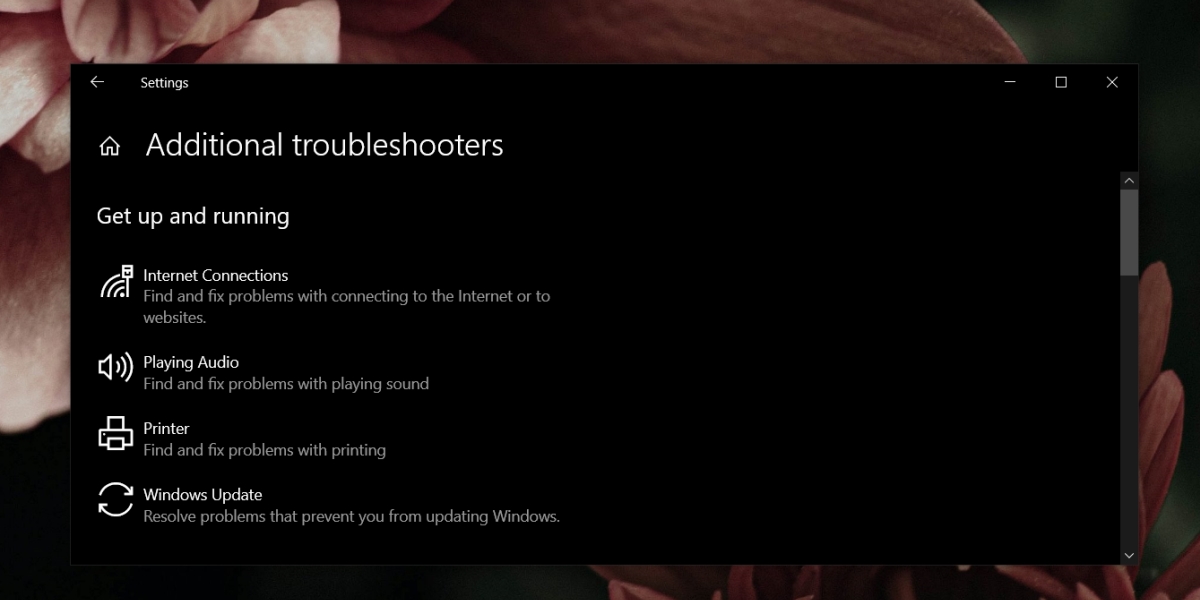 2. Disable extensions
Browser extensions can interfere with a connection. To be safe, disable them all and try to access the website.
Open the browser.
Go to the browser's settings.
Access the extensions' manager.
Disable all extensions and restart the browser.
Try accessing the website.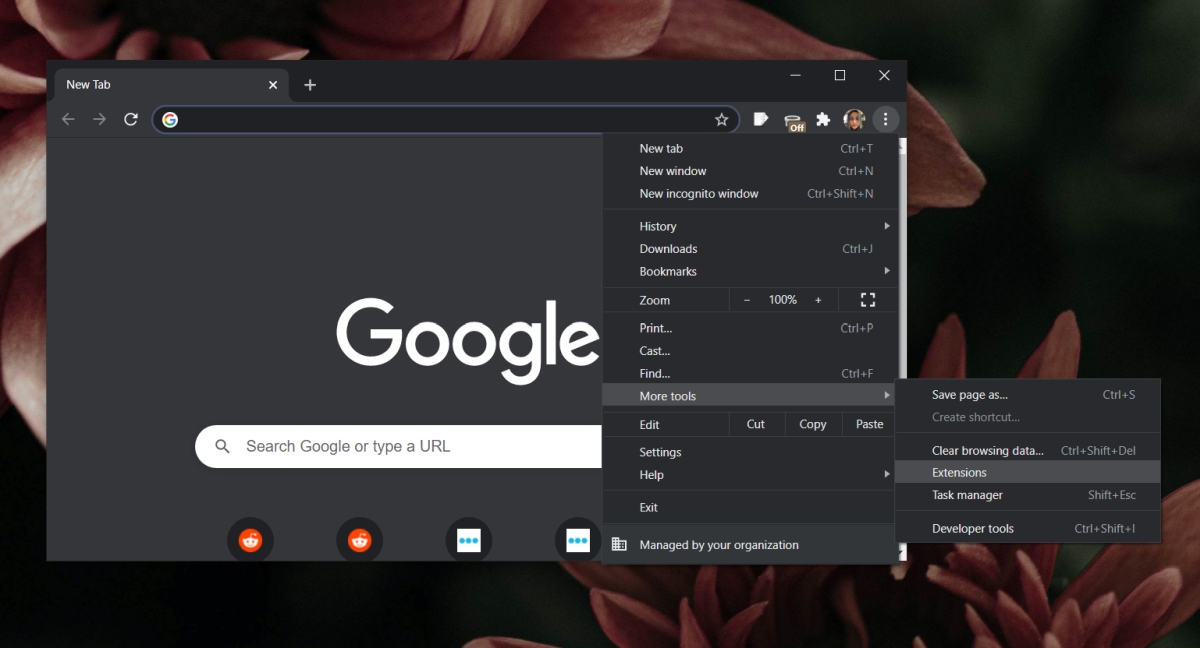 3. Access the website via Google search
If you're accessing a website by entering its URL in the search/URL bar, try accessing it via Google.
Visit Google.
Enter the website name.
Select it from the search results.
4. Check if the website is down
Websites can go down. The server they're hosted on can go down or it can slow to a crawl if it suddenly gets one too many requests to load the website.
Open your browser.
Visit Down for everyone or just me.
Enter the URL of the website you're trying to access.
Check the status of the website. If it's down, you have to wait for it to come back up.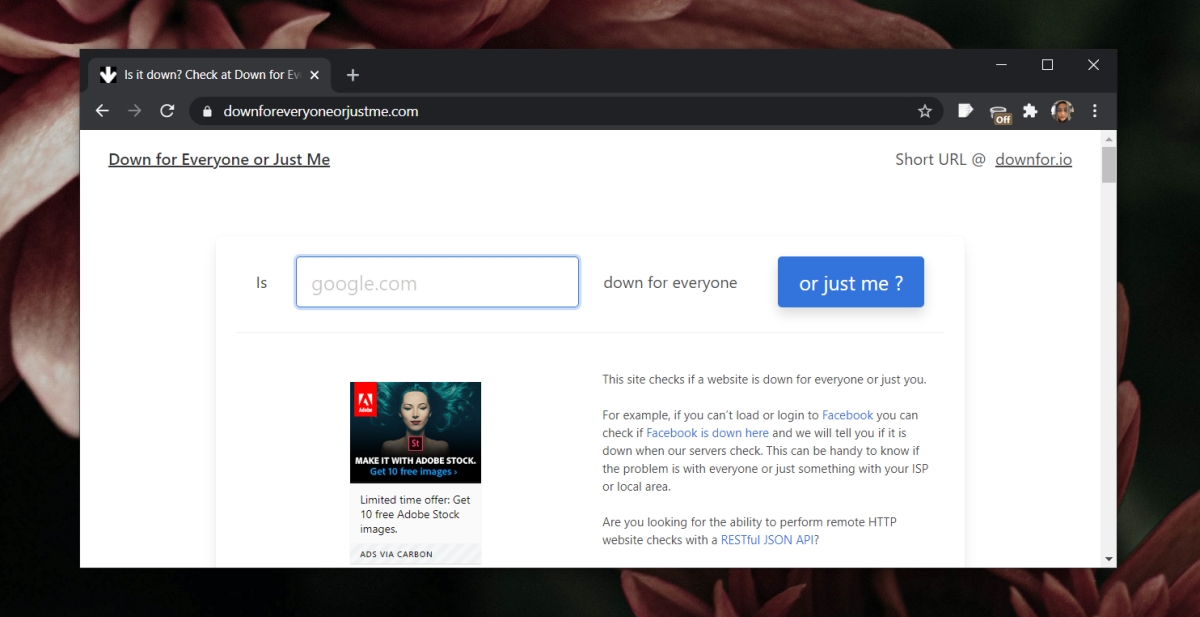 Conclusion
These troubleshooting steps are basic. They help you determine three things; problems with your internet connection, problems with the website, and problems with the browser itself. Beyond that, you need to look up solutions for the error message that comes with This site can't be reached to resolve them.