We are reader supported and may earn a commission when you buy through links on our site.
Learn more
How to Install Morpheus TV on Fire Stick
Morpheus TV is one of the best apps for Fire TV, and for Android devices in general. This free piece of software lets you stream movies and TV shows directly to your television, all from the convenience of a single interface. Morpheus TV for Firestick even integrates with Trakt to help you monitor what you're watching so you can keep up on all the latest shows as soon as they're released.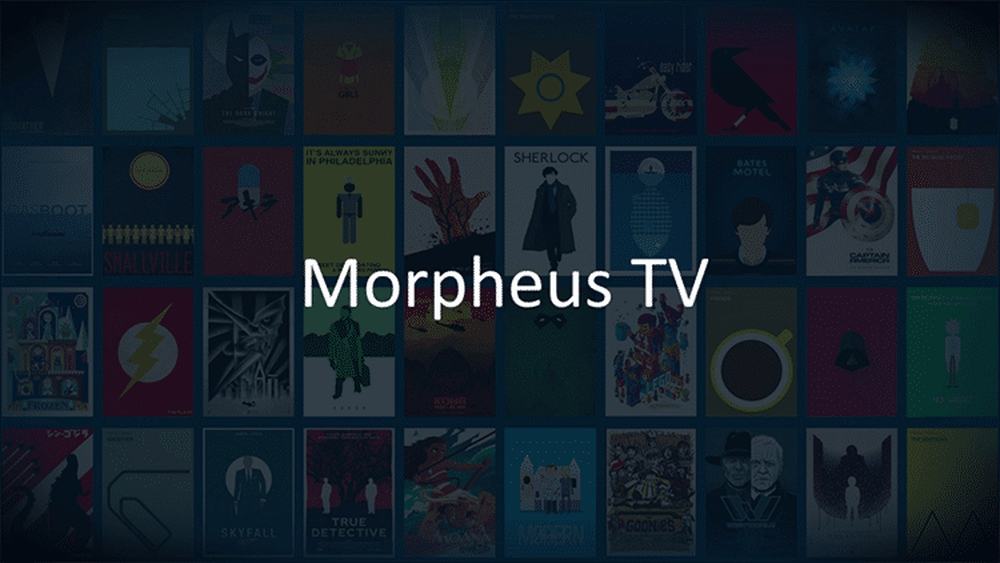 Want to play games, watch live sports, or supercharge your Fire Stick? You can easily sideload great apps to Fire TV to make the most of the device. Morpheus TV is one such app. To get started with this incredible piece of software and learn how to install Morpheus TV on Fire Stick, simply follow our guide below!
30-days money back guarantee
Remember to use a VPN with Fire TV and Fire Stick
VPNs are extremely important cybersecurity tools. It doesn't matter if you're streaming Netflix movies to your Firestick, watching live TV on your Android TV, or installing Kodi on Fire Stick to run third party add-ons, chances are your traffic is being monitored and recorded, all without your knowledge or permission.
To stay safe online, especially while streaming on Fire TV, you should always run a virtual private network in the background. VPNs encrypt every piece of data that leaves your device to make it both anonymous and unreadable to third parties. Without a VPN, anyone can spy on your activity, including cyber criminals and government surveillance agencies. With a VPN, however, you're totally invisible.
IPVanish – The best VPN for Fire TV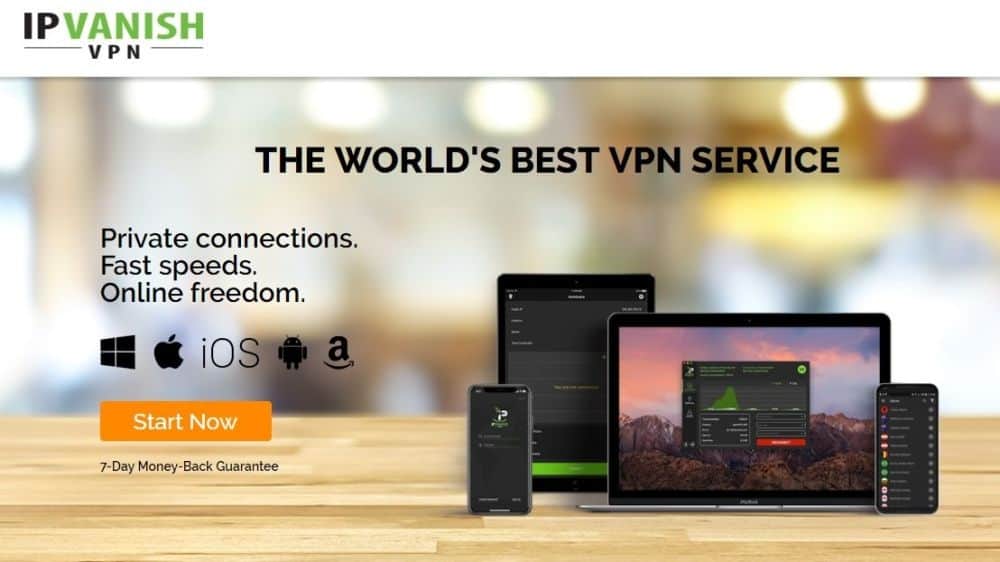 IPVanish is one of the best VPNs on the market, and it's perfect for Fire TV, Fire Stick, and plenty of other devices. The company's focus on privacy makes it ideal for a wide variety of users, and the lightweight, easy to install app is the perfect fit for relatively low-powered streaming hardware.
IPVanish deploys a fast network of over 1,000 servers in 60 different countries, offering a wide selection of IP addresses for a solid foundation of anonymity. Your connection is secured with DNS leak protection and an automatic kill switch, as well, while a zero-logging policy on traffic and 256-bit AES encryption ensures data stays safe no matter what.
IPVanish is available to install directly to Fire TV and Fire Stick from the Amazon appstore. Click the installation link in your account once you sign up, then Fire TV will take care of the rest!
IPVanish offers a 7-day money back guarantee which means you have a week to test it risk-free. Please note that Addictive Tips readers can save a massive 60% here on the IPVanish annual plan, taking the monthly price down to only $4.87/mo.
Getting ready to install Morpheus TV on Firestick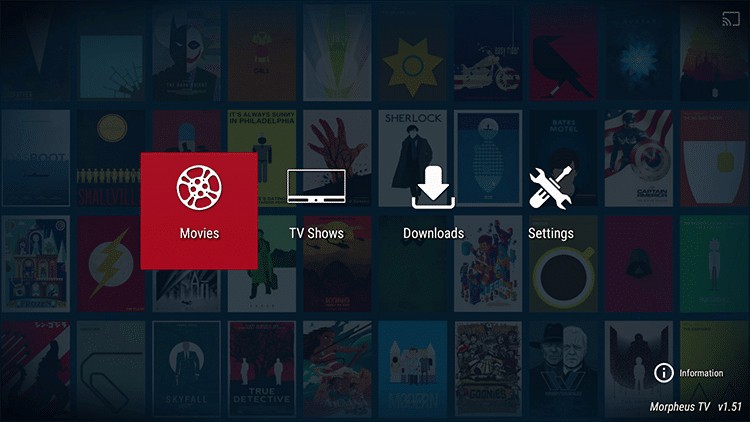 Morpheus TV offers access to live TV channels, sports streams, movies, and so much more. Getting access to all of this amazing content is as easy as installing the Android-compatible app to your Firestick. Not sure where to begin? Follow our preparation steps below, then check out the complete guide in the next section.
Basics of sideloading
Sideloading apps like Morpheus TV simply means installing software that isn't available on Amazon's built-in app store. This is done through a variety of means, which we discuss in detail below. All you need to know is that sideloading required the use of Android-compatible apk files and some free software that's capable of copying those files to Fire TV. It's not nearly as complicated or intense as it sounds. In fact, most people can sideload new apps in just a few seconds!
Is sideloading safe?
Some methods for installing third-party content on Android or iOS difficult and invasive. Rooting and jailbreaking have the potential to actually ruin your hardware, as well. Sideloading, on the other hand, is safe, practical, and easy to do. The process doesn't change your hardware at all, and sideloaded apps can be erased as easily as you would uninstall any standard app.
With sideloading, all you're doing is using the device's built-in functioning to add software without going through Amazon's appstore. You're not tampering with the operating system or doing anything the Fire Stick can't handle, meaning sideloading is perfectly safe.
Trouble using a sideloaded app?
Most Android-compatible apps run fine on Fire TV when sideloaded. You may occasionally encounter software that doesn't quite work with the large screen, remote control-driven format, however. In these cases you'll want to install a third party mouse app that simulates a cursor interface on Fire TV. Remote Mouse for Fire TV (Android, iOS) is a great option, and it should help you get over any trouble spots when installing certain apps. Fortunately, Morpheus TV seems to work just fine without these additions.
How to install Morpheus TV on Firestick
Once your VPN is installed, you can finally venture forth and get Morpheus TV. Follow the steps below in order to install and activate Morpheus TV for tons of free streams.
Step 1 – Choose a sideloading method
There are several ways to get files from the internet to your Fire TV or Fire Stick. All of them have pros and cons, so which one you choose is essentially a matter of preference. To help you decide, we created a guide discussing which sideloading method is best. You're free to select whichever one best suits your hardware setup. We'll stick with adbLink and Downloader for the section below, as they're the easiest, best, and most common sideloading methods around.
Step 2 – Download the Morpheus TV apk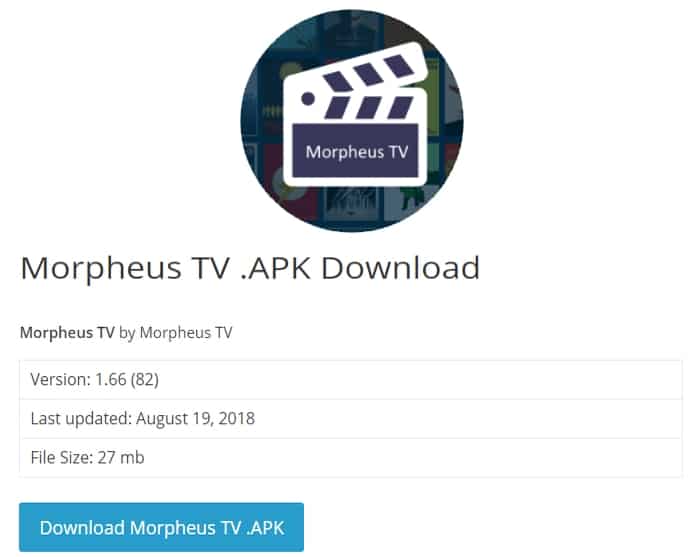 Start by downloading the Morpheus TV apk file. Visit the downloads site and click the blue button marked Download Morpheus TV .APK. A file called com.android.morpheustv_1.66-82.apk will start downloading to your computer. Make sure to save it somewhere convenient, as you'll need to access it again in just a moment.
Step 3 – Set up adbLink
Now it's time to download and set up adbLink. On your PC web browser, head to the official adbLink website, scroll down and download the file for your operating system. Install it right away, then launch it.
Go to your Fire TV and navigate to Settings > About – Network. On the right you'll see information about your connection to the internet, including device's IP address. Write this down or memorize it, as you'll need to enter it on your PC in just a moment.
Back in adbLink, click the New button next to the devices box and add your Fire TV. In the next window, type a description in the box, then enter the device's IP address from above. Save the changes. adbLink will now be able to interface with Fire TV, provided both devices are on the same home Wi-Fi network.
From the adbLink main screen, choose the Fire TV you just added by clicking the Select device dropdown box in the center. Click Connect just beneath that. The connection will take a moment to resolve. Once it completes, you should see the device and status listed in the white boxes at the top of adbLink's screen.
Step 4 – Allow Unknown Sources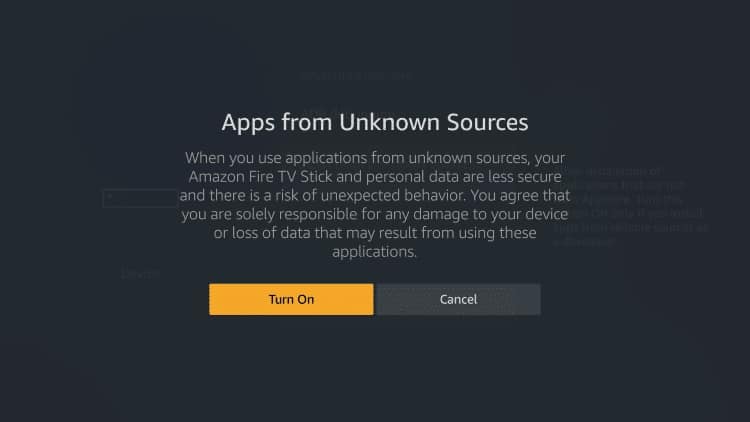 By default, the Fire TV operating system disables external installations and prevents sideloading. You won't be able to add third-party apps until you disable it. Amazon made it easy to toggle, so you just follow the steps below to allow unknown sources and start sideloading content.
Go to your Fire TV's settings page located at the top of the home menu.
Scroll right and choose Device
Move down to Developer Options
Set Apps from Unknown Sources to ON.
Accept the warning message about installing external apps.
Step 5 – Install the Morpheus TV apk
Now it's time to put everything together. In adbLink, click the button marked Install APK. A file dialog will open. Navigate to where you saved the Morpheus TV .apk file. adbLink will confirm you want to install the apk. Click Yes, then the process will begin.
While the installation proceeds you should see an item in the Running Jobs box at the top, along with a progress bar at the bottom. It may take a few minutes for the installation to complete, but once it does, adbLink will notify you via dialog window.
Step 6 – Run Morpheus TV
Now you're ready to go! With your VPN active in the background, turn on your Firestick and launch the Morpheus TV app. You should be able to select a movie stream and start playing your favorite shows right away.
How to install Morpheus TV with Downloader app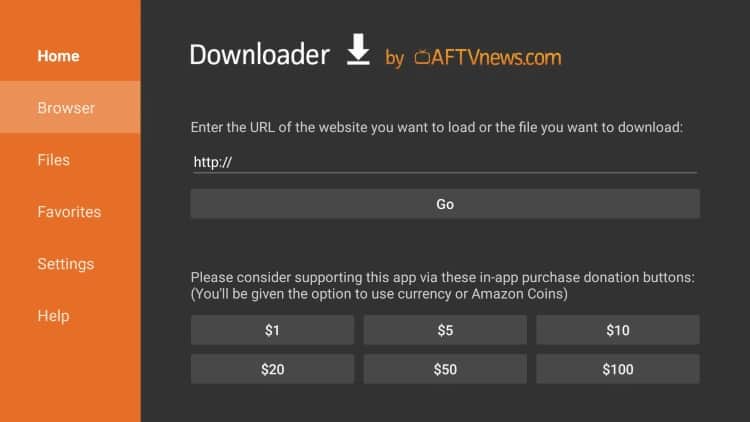 Don't want to use adbLink and a separate PC to install Morpheus TV? The Downloader app is a great alternative. This useful piece of software installs directly to your Fire Stick and can be used to download apk files from the internet, no extra devices required.
Downloader is fast, free, and easy to use, though you will have to do some cumbersome typing with the Fire TV remote to enter URLs. Follow the steps below to install Morpheus TV with this handy application.
Open the Amazon app store on your Fire TV.
Search for Downloader and install the program.
While that installs, locate the URL for the Morpheus TV apk. It should be the following: https://rawapk.com/morpheus-tv-apk-download/
Open Downloader and type in the URL from above exactly as it appears.
Download the apk file using the Downloader interface. Once complete, install it right away.
Access the Morpheus TV program from the Fire TV main menu at any time, and enjoy the streams!
What's on Morpheus TV?
Morpheus TV pulls from dozens of reliable, fast, and high-quality sources to deliver tons of fresh movie and TV show content on-demand. You can browse content on your device using a number of categories, including popular, trending, and genre-based. Some of the more recent films and television shows currently featured on Morpheus TV include the following:
Ant-Man and the Wasp
Avengers: Infinity Wars
Better Call Saul
Big Bang Theory
Black Panther
Jurassic World
Ocean's Eight
Sicario: Day of the Soldado
Skyscraper
Solo: A Star Wars Story
Venom
Morpheus TV also allows you to create watchlists to save TV shows and movies to watch later. You can turn on subtitles in multiple languages, download videos to watch offline, check ratings to decide if a movie is worth your time, and enjoy a snappy interface that's completely ad-free!
Is the Morpheus TV app dead?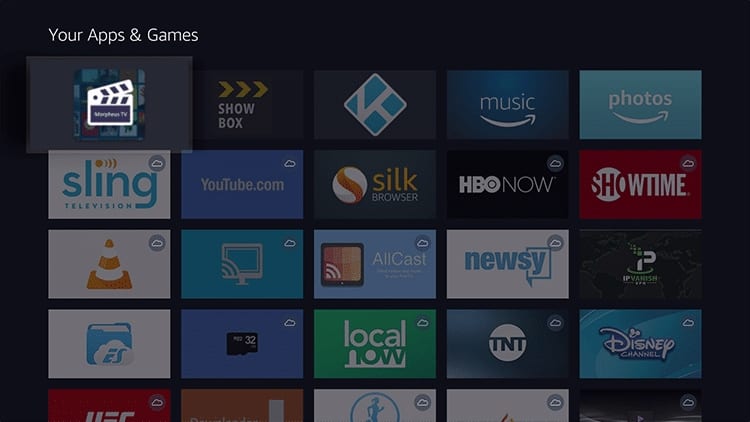 Some shocking news greeted Morpheus users in mid-2018. The creator of the app sent out a notification across the software's interface to inform everyone that version 1.66 would be the last update released.
The end of Morpheus
The following message was sent to Morpheus TV users in September 2018 by the creator of the app:
I am sorry to announce that Morpheus TV will have no more updates after version 1.66.

This project was created with the intention of being used by a small group of people and was published in the Aptoide store for convenience because it facilitated distribution.

The app was never promoted on social media and it was supposed to be kept under the radar, but some YouTubers found it and started making videos and promoting the app by themselves.

At first, it did not bother me much because I thought people would eventually lose interest and keep using whatever apps they used before, but I was mistaken and should have ended this months ago. There are now thousands of users using Morpheus and that draws too much unwanted attention and the providers scraped by the app are being hammered with too many requests.

I have decided to pull the plug. The app will continue working but the amount of sources will reduce gradually with time because of the lack of scraper maintenance.

The project is going to be rebranded and development will continue under a new name and application ID.

Distribution will be restricted to a small group of individuals and hidden from public eyes like it was supposed to be.
What the shutdown means
Is Morpheus dead forever? Is there even a point to installing it on Fire TV? The good news is that Morpheus TV isn't being recalled or removed from public distribution. For the time being it's still alive and can stream from a variety of sources, just like always. As the months and years go by, however, these sources will slowly fade away. With no new updates to Morpheus TV, it will gradually lose the ability to stream content, rendering it obsolete.
Right now you can install Morpheus TV on your favorite device and use it without restriction. It may even continue to operate for a long time. Overall, though, you may want to switch to a Morpheus TV alternative, something like Kodi or Stremio that's still under active development.
In the meantime, don't download any project that claims to be the original Morpheus updated with new sources. Always look for version 1.66, and be mindful of which sites you use when getting new apks for your Fire TV.
Conclusion
Now that you've got Morpheus TV on your Firestick, what do you plan on watching first? Catching up on some Hollywood blockbusters? Binge watching a few old TV shows? Let us know in the comments below!