We are reader supported and may earn a commission when you buy through links on our site.
Learn more
How to Access Blocked Sites on Android
Android is an incredibly capable platform, but it is just as vulnerable to website blocks as any other mobile OS. With a VPN app installed, however, you can effectively bypass Internet censorship and geoblocks alike with just a few taps. We show you how to get started with our recommendations for the top Android VPNs below.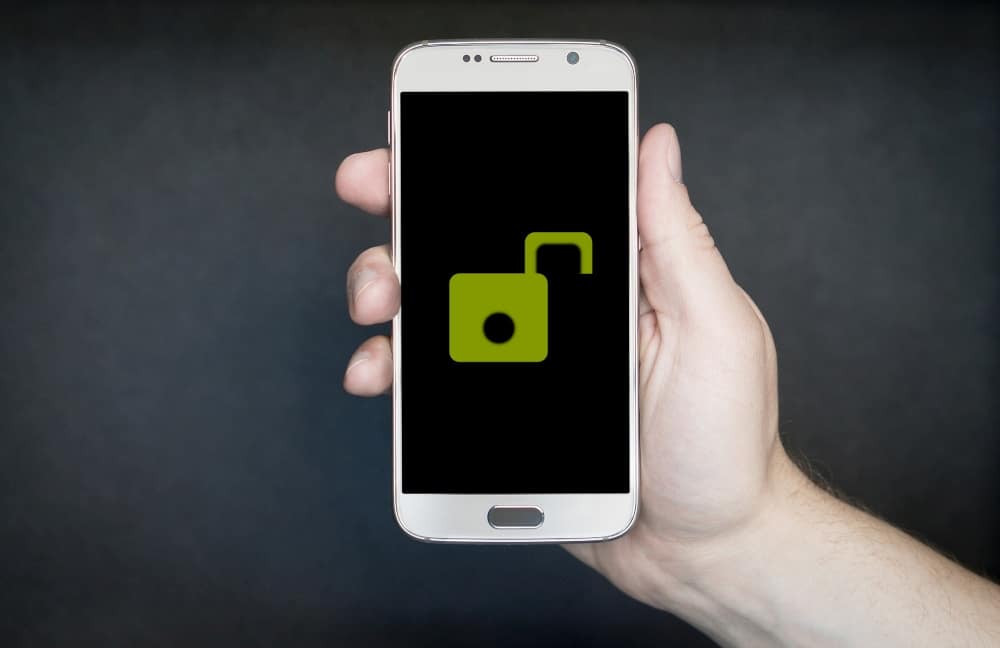 Can't seem to get access to a particular website on your Android device? Don't worry, you don't have to throw your hands in the air and give up right away. There are a variety of tools and methods you can deploy on Android smartphones, tablets, and even Android TV that help you regain access to blocked sites and bypass censorship firewalls. The best part is most of them are extremely easy to use–all you have to do is install an app, launch it, and you'll have access.
These VPNs offer the most responsive, secure Android apps capable of beating any geoblock:
NordVPN – Best Android VPN – NordVPN is the proverbial "kitchen sink" VPN, with every advanced feature you could want to turn your Android into a geoblock and censorship busting machine.
Surfshark – Uses the most advanced tunneling protocols. Unlimited simultaneous connections to protect all your devices (or split with a friend).
ExpressVPN – The premium choice for users in need of the best VPN speeds. Attractive apps, great encryption.
CyberGhost – One of the most user-friendly interfaces, with plain-language options that just work.
Although there are multiple ways to use proxies and identity hiders on Android, the best way to unblock websites is to use a virtual private network. VPNs run as dedicated apps on your device to protect your identity and restore access to censored or otherwise unavailable content. You can use a VPN simply by installing software to your device, so there's no need to hack or root your device to get started. Below we'll cover everything you need to know about how to access blocked sites on Android, along with a complete guide on setting up your very own Android VPN.
30-days money back guarantee
First, get the best VPN for your Android
When it comes to accessing blocked sites on Android, not all VPNs were created the same. Below are the most important features you should consider when researching a VPN. We used the very same criteria to rank our recommended VPNs in the next section, as well.
Top Android-compatible VPNs to beat censorship and geoblocks
Using the criteria above, we researched, selected, and ranked some of the top VPNs on the market to determine which were best for unblocking censored content on Android. The results are below, any of which would make a fantastic choice to meet all of your online privacy needs: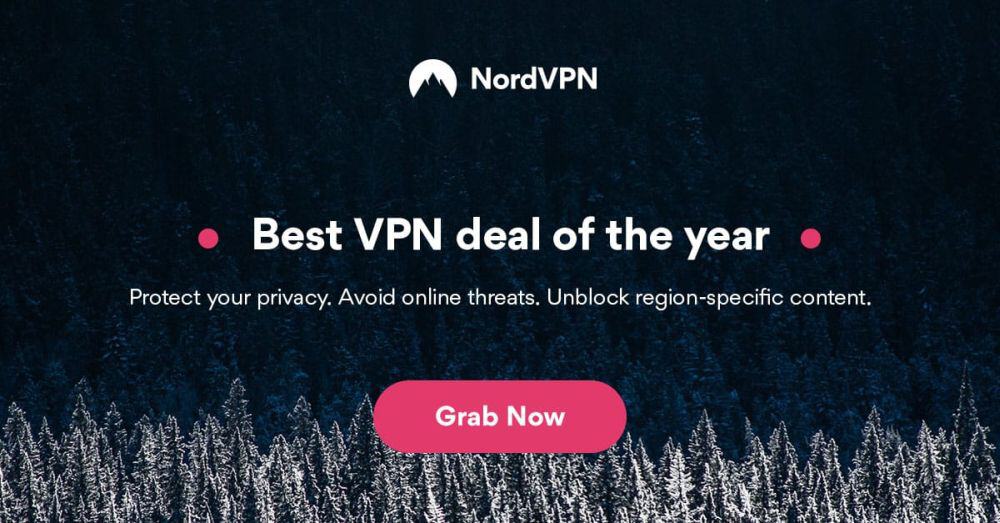 NordVPN is a fast, secure, and popular VPN that users around the world trust every single day with all of their most sensitive data and privacy needs. The company runs a large network of servers and has apps for practically every modern device imaginable, including Android. As soon as you join you get unlimited access to over 5,500 servers in 58 countries, as well, one of the largest networks in the VPN business. This variety delivers incredible speeds no matter where you connect from, and it allows NordVPN to offer unique click-to-activate features like double encryption, protection from DDoS attacks, and onion routing over VPN.
NordVPN comes with everything you need to stay safe online: 256-bit AES encryption, DNS leak protection, an automatic kill switch (Android 7 or later only), and a zero-logging policy that covers time stamps, DNS requests, IP addresses, and traffic. It's extremely easy to use on any device, offering lightweight yet powerful apps for PC, Mac, Linux, iOS, Android, and other platforms. When you need solid, fast protection, and unparalleled unblocking features, go with NordVPN.
NordVPN has an incredibly friendly app that runs like a dream on Android. Install it from NordVPN's website or the Google Play marketplace, sign in with your account details, then enjoy a free and open internet connection.
Read our full NordVPN review.
Pros
SPECIAL OFFER: 2-yr plan (68% off - link below)
Most VPN servers with different IP addresses
Up to 6 simultaneous connections
Strict zero logs policy on both traffic and metadata
Customer Service (24/7 Chat).
Cons
Some servers can be slow and unreliable
Can't specify City or Province in App.

Surfshark's Android app doesn't skimp on the features–in fact it even has some options other platforms don't. Any subscriber can choose their tunneling protocols from among OpenVPN, IKEv2/IPSec, and WireGuard, but Android users also have Shadowsocks available. Combined with the unbreakable 256-AES-GCM encryption cipher, and there isn't a geoblock you won't be able to beat.
This is especially true considering each of Surfshark's 3200+ servers in 65 countries can be obfuscated. There's even a special NoBorders method specifically built to combat government censorship, like China's Great Firewall. Performance is snappy across the board, making Surfshark a great choice for downloading and streaming.
No matter what you do with Surfshark, rest easier knowing they're not keeping any identifiable logs. You can even pay in bitcoin to completely disassociate your identity with your VPN traffic.
Pros
Break through harsh censorship to securely access social media and foreign news sites
Over 800 servers in 50 countries worldwide, and constantly growing
Wide app availability on desktop, mobile, consoles, smart TVs and more
VPN home jurisdiction in British Virgin Islands is ideal for privacy
Responsive customer support available 24/7.
Cons
Growing network doesn't have same coverage as more mature VPNs
Young VPN still has plenty of room to grow in terms of advanced functionality.
Read our full Surfshark review.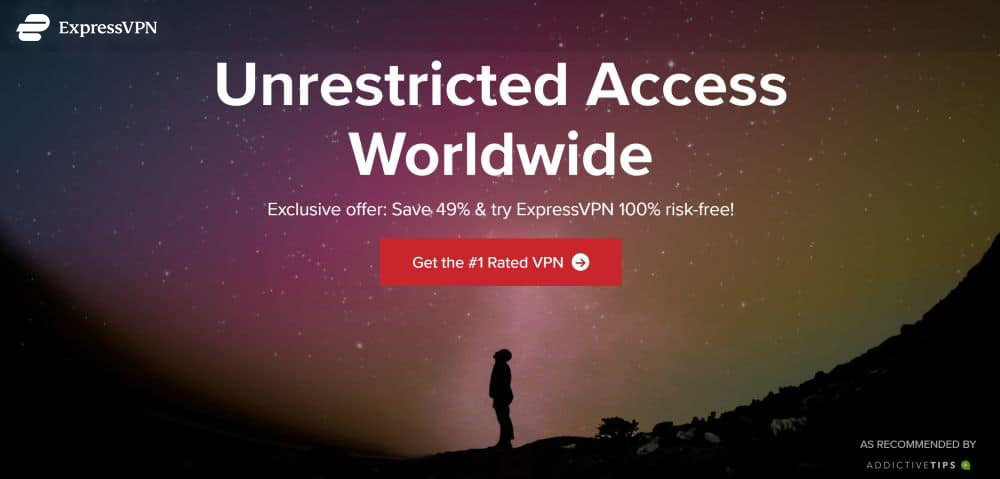 ExpressVPN is one of the fastest and easiest to use VPNs, and it's one of the most popular, too. Anyone can sign up and use ExpressVPN to stay safe and secure on any device, all with a few simple clicks. You can get started with ExpressVPN and unblock thousands of sites worldwide on PC, Mac, iOS, Android, and more, and you never have to worry about complicated configurations to get the job done. With ExpressVPN, you can take back the free and open internet in a matter of seconds, plain and simple.
ExpressVPN offers a strong range of privacy features to keep you safe on the internet. Data sent to and from your device is always secured with military-grade 256-bit AES encryption. It's also backed by a strict zero-logging policy on all traffic, DNS requests, and IP addresses and is protected by an automatic kill switch (desktop apps only) and DNS leak prevention features. All of these work with ExpressVPN's massive network of over 3,000 servers in 94 different countries, giving you a fast and secure connection anywhere in the world.
ExpressVPN has a dedicated app built just for Android devices. You can install it from Google Play or ExpressVPN's setup page itself (we recommend the latter). As soon as you sign in, you'll be able to unblock websites right away.
Read our full ExpressVPN review.
Pros
Works with US Netflix, iPlayer, Hulu and other services
Super fast, reliable connection
Secure encryption & VPN protocols
Strict no-logs policy for personal information
Customer Service (24/7 Chat).
Cons
Max 3 connections simultaneously
Slightly pricier than competition.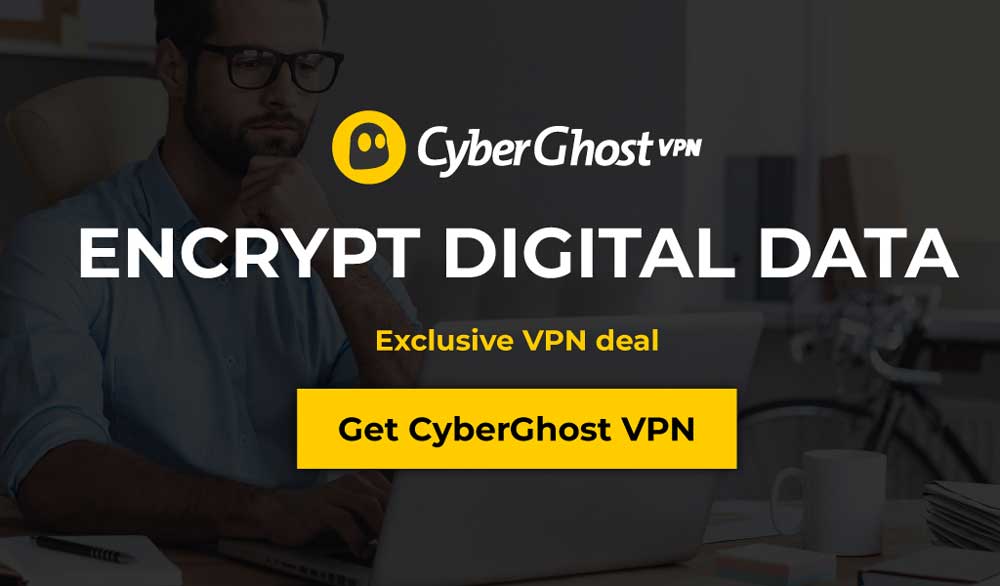 CyberGhost delivers one of the best VPN experiences on any platform, including Android. It's fast, easy to use, surprisingly secure, and it can run on nearly every device imaginable, including PCs, tablets, smartphones, and more. As soon as you sign up you'll be able to freely access CyberGhost's massive network of over 5,500 servers in 80 countries, all with unlimited data and no restrictions on speed, traffic types, or server switching. All of this takes place using smart software that runs quietly in the background and never impacts your Android device's performance.
CyberGhost's privacy features keeps everyone secure with strong military-grade 256-bit AES encryption on all data, a zero-logging policy on traffic, time stamps, and IP addresses, and both DNS leak protection and an automatic kill switch. These features hide your identity each time you go online, allowing you to connect with fully encrypted data no matter where you go. No matter what kind of sites you need to access on Android, CyberGhost can unblock them in an instant.
CyberGhost is available for most Android devices using lightweight and remarkably intuitive apps you can install directly from Google Play or from your CyberGhost account page. In just a few clicks, you'll have everything secure.
Read our full CyberGhost review.
Pros
Works with Netflix, iPlayer, Amazon Prime, Hulu
3,600+ servers in 55+ countries
No leaks detected
No log files
24/7 Live Support.
Cons
Sometimes experiencing average speeds.
Using an Android VPN to access blocked sites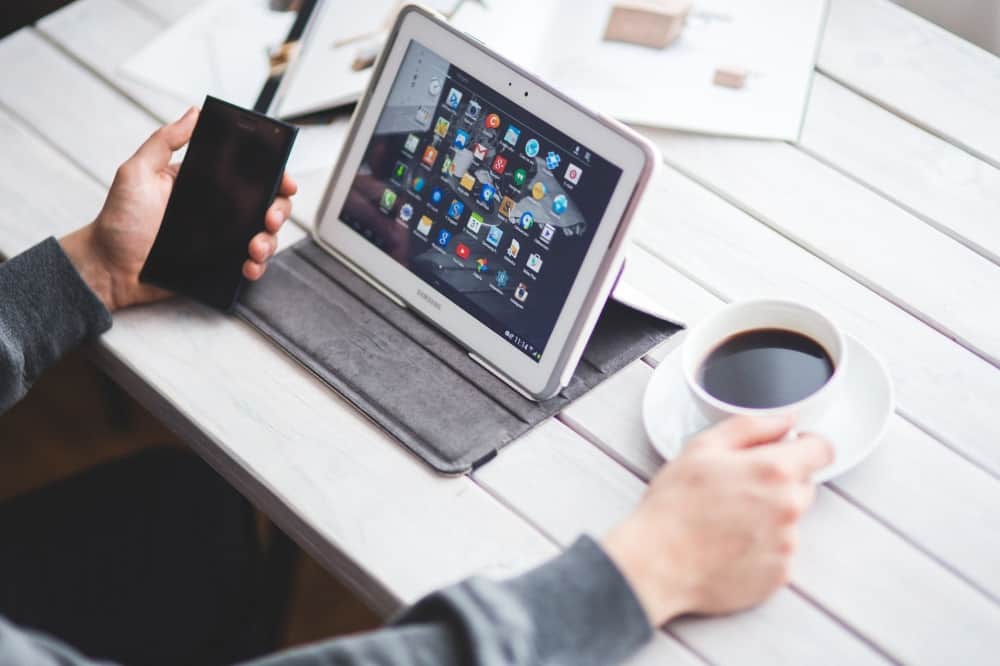 Choosing a VPN is the hard part. Now all you need to do is get it set up and running. Here's how to do it:
Setting up your VPN
Now that you've gone through the research and selection process and chosen a good VPN, your next step is to get everything set up. Don't worry, this is the easy part, and we'll walk you through everything, step by step.
The first thing you'll want to do is download and install VPN software on your device. In a web browser on a PC or Mac, create a VPN account with one of the recommended providers above, sign into the official website and download the Android app. Some services will provide an .apk file you can download and install manually. Others will redirect you to the Google Play marketplace to download the app from there.
When the app downloads, go to your Android device and install the VPN. Enter your login credentials to sign in, then the software will automatically search for the fastest server and connect you right away. Note that you may need to confirm certain security messages on Android in order to enable the VPN. All of this will be shown to you automatically as you connect, simply tap Confirm each time the message pops up.
Once the connection is complete, you're safe and sound. Let the app run in the background and keep it active whenever you connect to the internet, including both Wi-Fi and cellular networks. Most Android devices will display a small key icon in the notification bar to show that you're being protected by a VPN.
Verifying your IP address
First time VPN user? Or maybe you're using a new VPN to unblock ISP websites for the first time. Either way, it's a good idea to verify your IP address to make sure the VPN is working correctly. This process only takes a few seconds, but it's a great way to ensure you're receiving the privacy and unblocking abilities you need.
With your VPN active and connected, open a web browser on your Android device and go to ipleak.net. (You can also use a free app like IP Location, available on Google Play.) Wait for the page to load and it will automatically run an IP address lookup. When it completes, look at the box beneath where it says Your IP address. It should show a country other than your own, meaning the connection is active and you're safe to access blocked sites right away.
Unblocking sites with a VPN
Once your VPN is installed, you can use it to access any blocked site directly from your device. Follow the instructions above to download, install, and test your VPN first. Next, open a good web browser on your Android device. Type in the URL of the site you want to access. It should load automatically and without any hassle.
If you still can't access the website, you may need to change to a different VPN server. Open the app and look for a server browser screen. Tap it and choose a location that's more friendly to online censorship and privacy concerns. This can be any number of countries around the world. To see which areas you should favor or avoid, check out our article about the best and worst countries for internet freedoms. When in doubt, choose a server in Canada, the United States, Switzerland, Germany, or Hungary.
Connect to this new, more free server, then go back to your web browser. Reload the page and it should work right away.
Warnings about VPNs on Android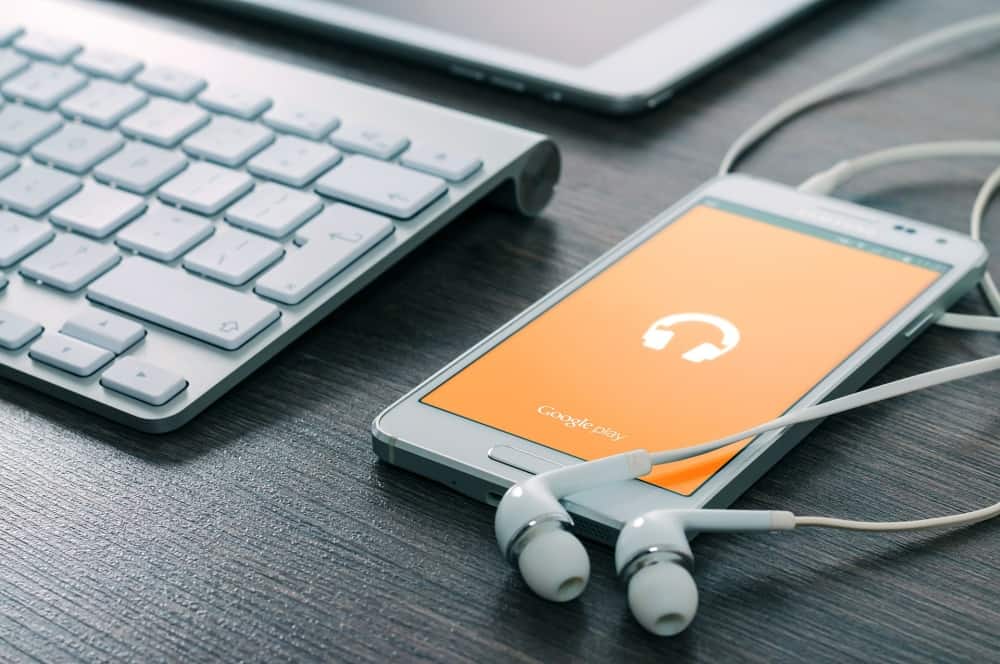 Most people will be able to grab a VPN and use it to access blocked sites on Android right away, especially if they stick with our recommended VPNs above. If there's any doubt about your service, though, see the quick warnings below for more information.
Is it dangerous to access blocked sites on Android?
VPNs protect you from the vast majority of online dangers, including many types of cyber attacks and mass surveillance efforts.
Accessing blocked sites may constitute violating certain laws in your area. As always, it's your responsibility to research and understand local content laws before utilizing a VPN to unblock anything. A VPN does not give you license to do as you please on the internet, nor will it provide complete protection if legal action is taken against you. Addictive Tips does not condone any action that may break the laws of any country. Always consider the consequences of unblocking websites before opening your VPN.
Is it safe to download VPNs on Google Play?
You can install several top-tier VPNs directly from the Google Play marketplace, all without visiting the website on your PC or Android device. This makes it especially convenient to get started with a VPN, as all you need to do is tap to connect. We wanted to point out, though, that you should be extremely careful about downloading VPN apps from the Android marketplace. There are many copycats out there, most of which will actively steal your data if you're not careful.
Onavo protect is NOT a VPN, and you shouldn't use it
For this reason, we strongly suggest you sign up and download your chosen VPN app using the links above using a reliable PC. This ensures you go straight to the VPN service's main page and are always redirected to the correct, official listing on the Google Play marketplace. No fakes, no bad apps, just complete VPN protection and a perfectly safe method for unblocking sites on your Android device.
Can free VPNs unblock sites on Android?
If you search the Google Play store for Android VPNs, tons of results fill the page. The vast majority of these promise fast and free service you never have to pay a dime to use. The unfortunate reality of these free VPNs is that they simply can't be relied upon to protect your privacy, or to provide fast downloads, reliable service, or the ability to access blocked sites.
Free VPNs are notoriously dangerous and should be avoided at all costs. Your best bet for staying safe online and unblocking sites on your Android device is to stick with a well-regarded but low cost paid VPN service. See our recommendations below for some of the best and safest VPNs on the market, all of which are perfect for accessing blocked sites on Android.
Other ways of accessing blocked sites on Android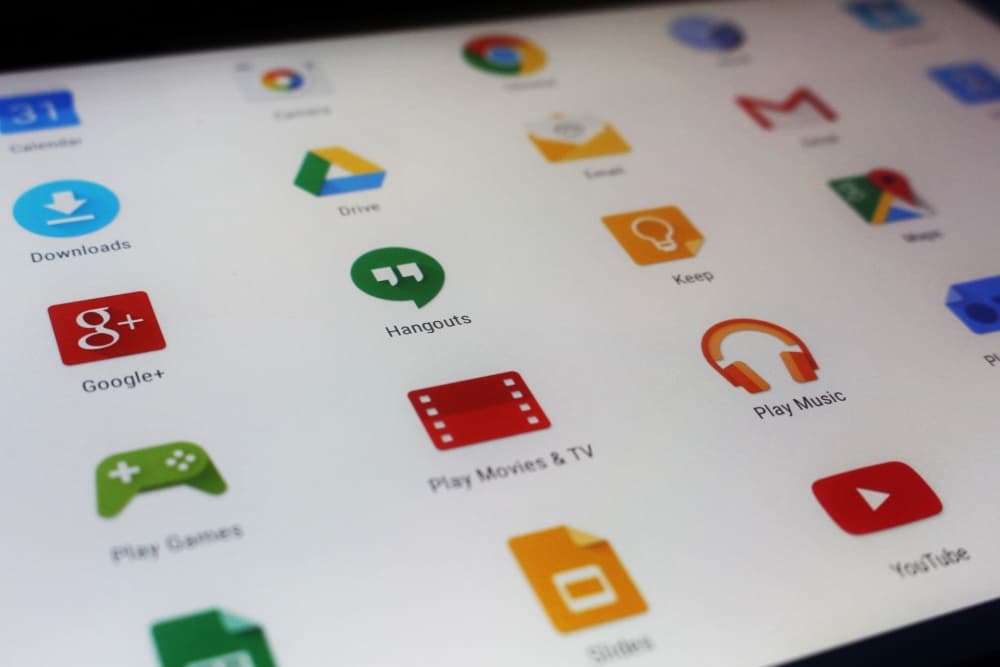 One of the best things about Android is that it runs on a wide variety of portable devices. Take your tablet to the cafe, pull out your smartphone in a restaurant, you can even bring an Android TV with you on trips to stream movies from a hotel. Accessing these public Wi-Fi networks can be dangerous for your data, however. With the following tips in conjunction with a VPN, you're practically guaranteed the ability to unblock any site, any time, all without leaking your personal details.
Use the Orbot Tor Browser
The Tor Browser can break through almost any website block by utilizing onion routing, a method of encrypting and bouncing data through dozens of remote nodes to provide both privacy and anonymity. Orbot is the official Android implementation of the Tor Browser, and it brings all the power of onion routing to your smartphone and tablet with just a few clicks.
Orbot is like most other browsers in the world, only it acts as a free proxy each time you connect. Traffic is routed through an anonymous network to help keep your identity secure, a process that also unblocks certain sites by virtue of deep data encryption. You don't have to do anything to take advantage of this, just download Orbot and use it whenever you want to access blocked sites on your Android.
There are some drawbacks to using Orbot and the Tor network, of course, the chief of which is a shocking lack of speed. If a VPN alone doesn't cut it, though, you've got an excellent backup method ready to roll.
Need more information? Check out our feature How to Use Tor: A Guide to Getting Started.
Try using TUNLR DNS
If unblocking is all you need, or if a VPN can't seem to grant access to your favorite sites, try taking advantage of the TUNLR DNS system. You won't need to download any apps or install any software, just enter the system's DNS numbers in the Android settings tab and you can open up the world wide web in an instant.
On your Android device, connect to a local Wi-Fi network you trust.
Tap the Settings icon to enter the configuration menu.
Tap on Wi-Fi in the Wireless & Networks section.
Tap and hold on the network you're connected to and a pop-up window will open.
Choose Modify Network, then tap the checkmark beside Advanced Options.
Tap the IP Settings dropdown menu and choose Static.
Change the boxes beneath DNS 1 and DNS 2 to the following two values, one per line: 45.33.81.76 – 45.33.12.13
Save the changes and exit the Settings menu.
This method is perfect to use in conjunction with a VPN, as TUNLR doesn't provide any encryption or privacy features, just the ability to unblock websites.
Conclusion
Accessing blocked sites on Android is surprisingly easy, right? VPNs make it incredibly simple to unblock content from around the world. They get along extremely well with Android, and they work in conjunction with advanced unblocking technologies such as Orbot/Tor and TUNLR. There's no shortage of options at your disposal, so get out there and enjoy the world wide web.
Which sites are you hoping to gain access to once you unblock them on your Android device? Know of any better methods we didn't discuss above? Share your thoughts in the comments.