We are reader supported and may earn a commission when you buy through links on our site.
Learn more
The Best VPN App for Android – 2021 Reviewed
Not all Android VPNs are created equal–in fact the Google Play store is littered with low-quality providers that will actually make you less safe. But today we cut the fat out, and review only the fastest, most secure, and easiest to use VPNs with Android-compatible apps.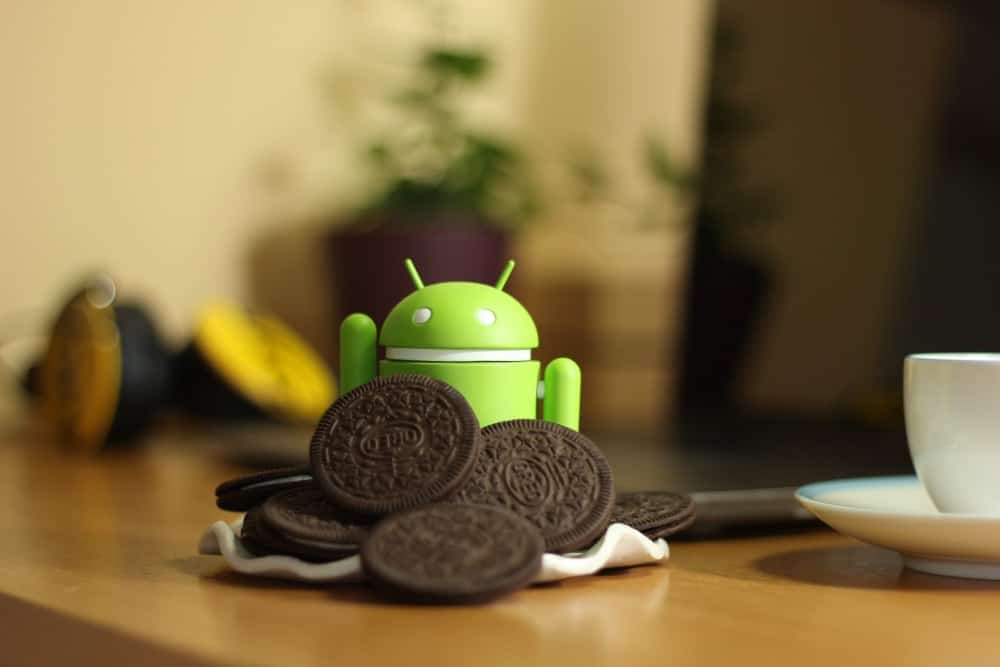 Want to sneak in a little anonymous web surfing on your phone? How about staying completely anonymous while you access blocked websites, use public Wi-Fi, or stream YouTube and Netflix content? VPNs are extraordinarily useful online privacy tools, capable of transforming your daily habits into secure experiences.
Looking for the best VPN app for any device is a tough call. There's a lot of information to process, security claims to evaluate, and so on. Furthermore, if you need a good VPN app for Android, you have to consider things like device support and app usability, especially if you use your VPN on Fire TV or another Android-based device.
Boost the security and utility of your Android phone, tablet or box with these compatible VPN apps:
NordVPN – Best Android VPN – NordVPN's Android app appeals to casual and power users alike, with an intuitive interface that lets you go deep into encryption and routing settings for optimal performance
Surfshark – A dirt-cheap VPN with a fully-loaded Android app. Unlimited simultaneous connections, auto obfuscation, and more.
ExpressVPN – The fastest VPN, now even faster with the rollout of Lightway encryption.
CyberGhost – Dead-simple app interface, with tons of servers available worldwide.
PrivateVPN – Small, but entirely provider-owned network allows you true anonymity online.
PureVPN – Encompasses more countries in its network than any other, with web filtering and adblocking to boot.
So, for the best VPN app for Android, follow our guide to find just the right provider for your device and needs. We've done the research and tested dozens of VPN services, so you don't have to.
30-days money back guarantee
Best VPN apps for Android devices
To pick a good VPN and VPN app for Android, you need to prioritize a number of features. This includes looking for fast servers, putting a priority on VPNs with DNS leak protection and automatic kill switches, making sure your service offers lightweight apps that are compatible with your favorite devices, and double checking to guarantee the VPN has a strict zero-logging policy.
Below are our recommended VPNs for securing the best app on Android. Use them for fast movie streaming on Fire Stick, protecting your smartphone on public Wi-Fi, or just keeping your everyday browsing activities safe and secure.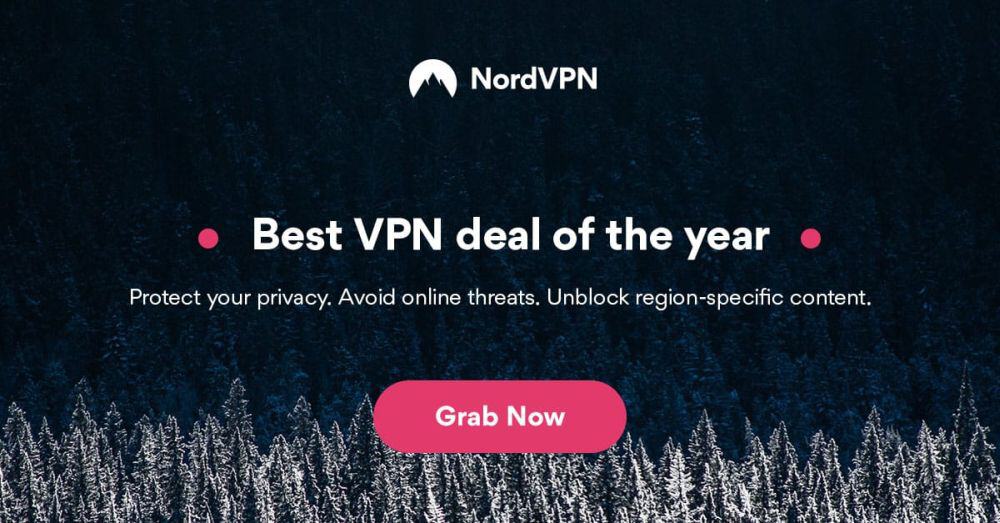 NordVPN is the world's most trusted VPN that runs an impressively large network of over 5,800 servers in 59 countries. Each of these is available without a single limitation on speed or bandwidth, allowing you to sign on and enjoy endless downloads and movie streams from anywhere in the world. This massive amount of variety also allows NordVPN to offer unique features like double encryption, protection from DDoS attacks, and onion routing over VPN, all of which give you an incredible amount of online privacy at no extra cost.
NordVPN's lightweight software comes with everything you need to stay safe on any device, from PC to Mac, Linux, iOS, Android, Fire TV, and more. You also get 256-bit AES encryption, DNS leak protection, an automatic kill switch, and a zero-logging policy that covers time stamps, DNS requests, IP addresses, and traffic when you join. It's extremely easy to set up NordVPN and use it on Android, and better still, you can connect and stay safe with just one click.
NordVPN runs perfectly on most Android smartphones and tablets. The service also supports encryption and identity protection on Android TV and Fire Stick hardware, as well.
Read our full NordVPN review.
Pros
Very fast speeds make this a strong choice for 4K streaming
5,400+ servers globally
Connect up to 6 devices at once
"Double" data protection
Great customer service via chat.
Cons
Some servers can be unreliable
Refund processing can take up to 30 days.

Surfshark is a VPN that says "yes" to customer wishes. Want ready access to Netflix with no advanced configuration? Need to break through China's Great Firewall? How about a fully loaded Android app that doesn't leave anything out? Yes, yes, and yes.
Surfshark's Android app is clean and unobtrusive, presenting the facts of your VPN experience in orderly lists of available server connections. In total, there are over 3200 servers in 65 countries, but the number is growing all the time. There are also static IP and multi-hop connections available to boost your flexibility in bypassing site blocks.
However you connect, you'll enjoy the benefits of 256-AES-GCM encryption, plus automatic smart DNS, obfuscation, and NoBorders anti-censorship as your VPN app detects the need. There are no limits on how many devices you can protect, which also allows you to split your subscription fee with a friend. And of course, Surfshark never, ever logs metadata that could be used to identify you or your Android.
Pros
Unblock VoIP in oppressive regimes like WhatsApp, Skype, Discord, and more
Multi-hop connections readily available
Trial in confidence with a 30-day money back guarantee
Logging policy independently audited and verified
Get help any time of day via email, phone, or live chat.
Cons
Server network is not nearly as expansive as major competitors
Relatively young VPN still has to prove itself trustworthy over the long haul.
Read our full Surfshark review.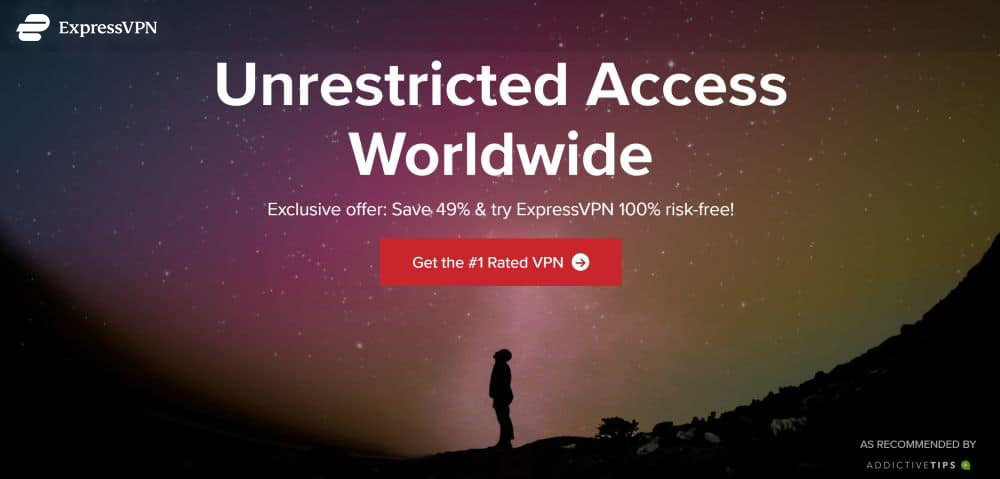 ExpressVPN is one of the fastest and most reliable VPNs you can get. It also offers one of the best software suites of any VPN, making it well-suited for running on a variety of Android devices, from TV streaming boxes to tablets and smartphones. ExpressVPN supports most modern platforms with the same simple one-click interface and lightweight design, so if you use it on one operating system, you can quickly connect on another. It's easy to log on and enjoy full online privacy and anonymity with ExpressVPN, even on Android devices.
All data passing through ExpressVPN's network is secured with military-grade 256-bit AES encryption and backed by a strict zero-logging policy on traffic, DNS requests, and IP addresses. Information stays safe and secure by an automatic kill switch (desktop version only) and DNS leak prevention features on its app, as well. All of these work with ExpressVPN's network of over 3,000 servers in 94 different countries to give you a fast and secure connection anywhere in the world.
ExpressVPN's app supports all Android devices by default, including Android TV. You can also install it to your Fire TV or Fire Stick with just a few clicks.
Read our full ExpressVPN review.
Pros
Unblocks Netflix and other streaming sites
Super fast servers (minimal speed loss)
Torrenting allowed
No personal information logs kept
24/7 Live Chat.
Cons
Limited configuration options
High cost for month-to-month users.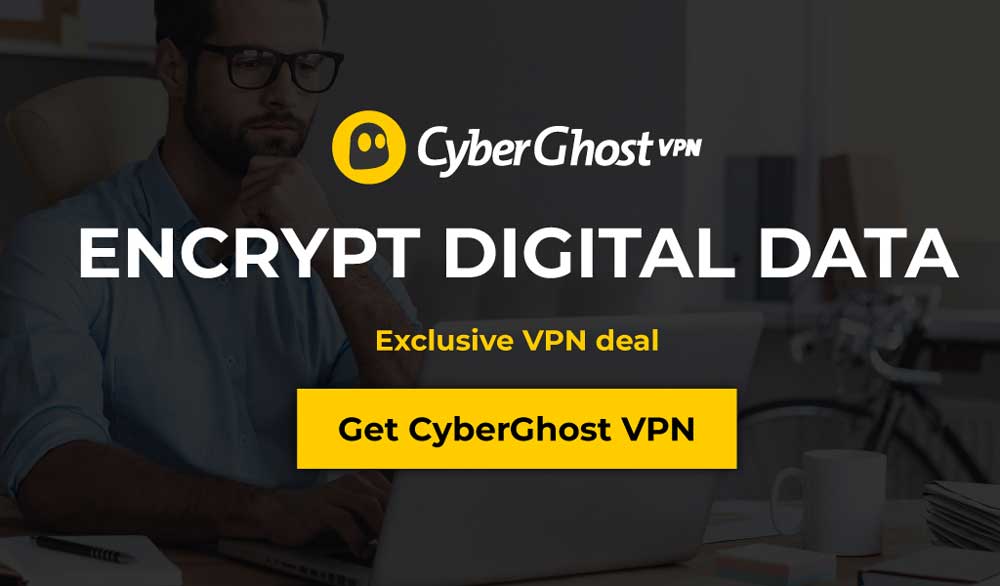 CyberGhost delivers an amazing VPN experience for anyone interested in keeping their devices safe and secure. The company's lightweight apps run on nearly every device imaginable, including Android hardware, and are so easy to use even your grandmother could lock down her digital identity. Also, as soon as you sign up you'll be able to access CyberGhost's impressive large network of over 6,000 servers in 87 countries, all with unlimited data and no restrictions on download speeds.
Strong privacy features keep you safe with 256-bit AES encryption on all data, a zero-logging policy on traffic, time stamps, and IP addresses, and both DNS leak protection and an automatic kill switch. These features hide your identity whenever you go online, allowing you to connect with fully encrypted data and an anonymous IP address no matter where you take your Android device.
CyberGhost supports a ton of modern devices with its easy to use software, including Android tablets and smartphones, Amazon Fire Stick, and Android TV.
Read our full CyberGhost review.
Pros
Unblocks US Netflix, BBC iPlayer, YouTube
Peer-to-peer (P2P) torrenting allowed
Jurisdiction in Romania
Strict no-logging policy
45-day money-back guarantee.
Cons
WebRTC leak detected
Some streaming sites cannot be unblocked.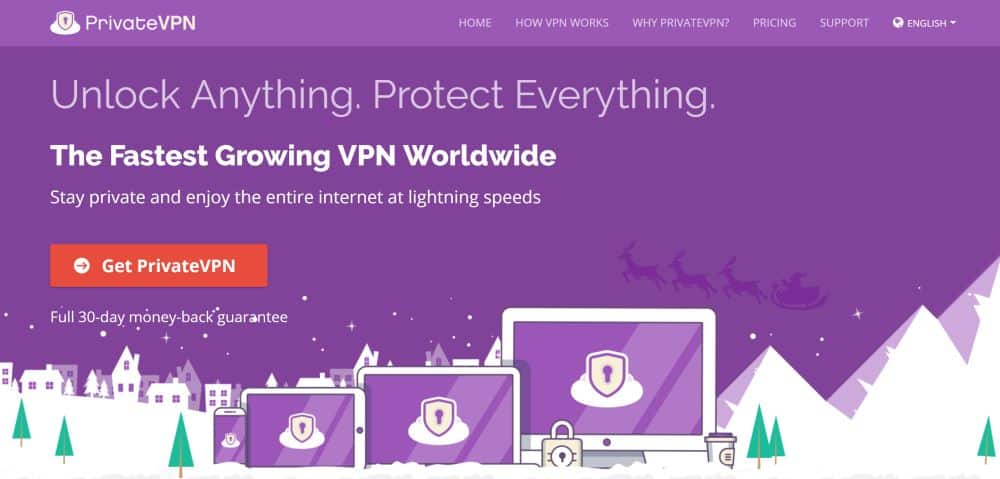 PrivateVPN is a strong, fast, and safe VPN that makes it easy to keep your data and identity secure on Android. It offers some of the best software choices in the industry, all designed with ease of use and mind. With PrivateVPN running in the background you can surf and stream in complete privacy at the touch of a button. Configure your experience with highly customizable encryption options, too, all of which are easy to access and easy to understand, even for newcomers to the VPN scene.
This provider operates a strong network of 150+ servers in 59 different countries. Data is locked down and secured with 256-bit AES encryption to keep your connection safe, and an automatic kill switch and DNS leak protection prevent accidental identity reveals. PrivateVPN also delivers a zero logging policy on all traffic ensure your privacy is never at risk.
PrivateVPN supports Android devices with dedicated software for smartphones and tablets, along with apps you can use on Fire TV, Fire Stick, and Android TV.
Read our full PrivateVPN review.
PureVPN does more than just offer online privacy through encryption and anonymous VPN servers. The company includes an entire security suite into each subscription, allowing you to protect your Android device with one-click anti-virus protection, malware shields, app blocking features, and built-in website filters. No other service gives you this much protection from as many online threats, making PureVPN one of the most comprehensive online safety services out there.
PureVPN keeps data secure with a zero-logging policy on traffic, an automatic kill switch, military-grade 256-bit AES encryption on all data, and DNS leak protection. These features work together to keep your data secure no matter where you access the internet from. And with PureVPN's self-owned network of over 2,000 servers in 180 different locations, you're guaranteed a fast connection and anonymous IP address at all times.
PureVPN runs great on just about every device you can imagine, all thanks to its lightweight software. Supported platforms include Android, Android TV, Fire TV, and Fire Stick.
Read our full PureVPN review.
What makes a VPN app best for Android?
As we mentioned above, there are a lot of factors that go into choosing the best VPN. App functionality is one of many, but it's especially important if you're looking into a VPN for your Android device.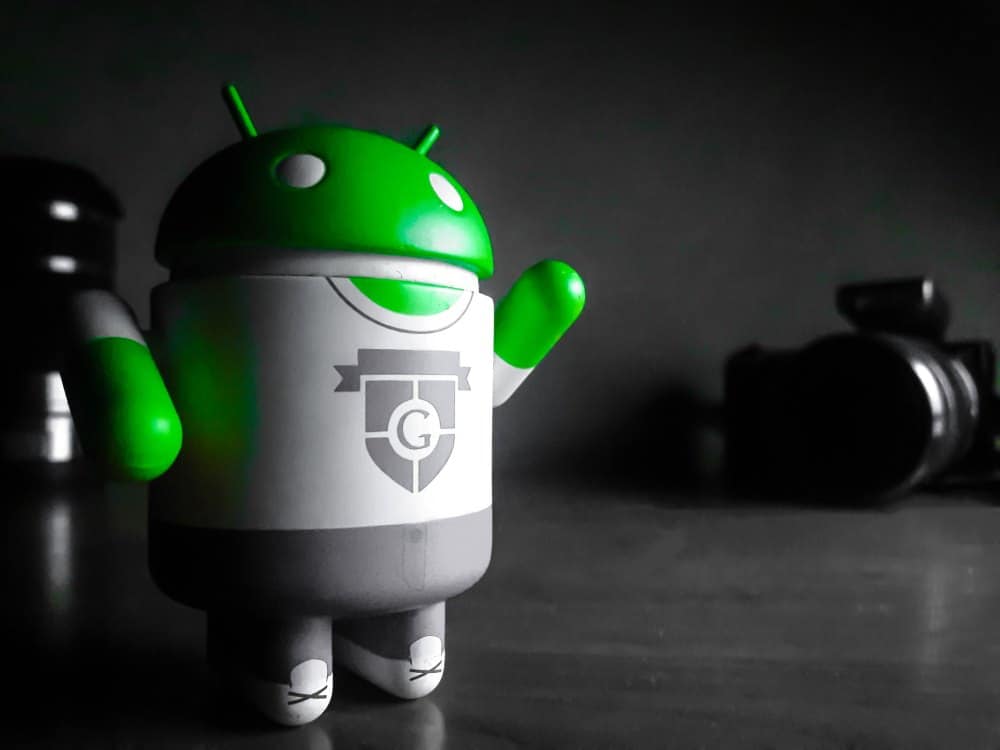 Support for TV streaming hardware
Most people know Android as a smartphone and tablet operating system. It actually powers a ton of devices, however, some of the most popular of which are Android TV and Fire TV streaming devices. These fantastic pieces of hardware give you instant access to all the movies and TV shows you can handle, all in a single attractive and affordable Android-based package.
It's important to keep your data safe on Android TV and Fire Stick devices, too. The catch is that some VPNs only support stock Android software, not the modified TV streaming version. It may be easy to sideload the standard apk to your TV device, but it's not guaranteed to work since the interface is totally different.
A VPN can differentiate itself by providing easy to use Android apps that support Fire TV and Android TV by default. This requires customization to make the software easy to navigate on a large TV screen using a remote control instead of touch inputs.
Intuitive and flexible design
Transforming encryption and non-local server access into a mainstream app experience is a tall order to fill. Thanks to fierce competition in the VPN scene, however, privacy apps are easier to use than ever. One-click installers, easy connection dialogs, and fast access to worldwide servers are just some of the features you'll find at your fingertips, even on Android VPN apps.
With that being said, some VPN services still manage to mess up their mobile software design. Choosing a good app means focusing on design that's intuitive but flexible, that runs quietly in the background without impacting your device's performance, and that gives you the ability to customize to your heart's content.
Added privacy features
Have you ever used your Android on a public Wi-Fi network? Everybody has, we're sure, and that means you may have been exposed to an insecure hotspot. Adding in extra privacy features to a VPN Android app can make all the difference in your online experience. DNS leak protection and an automatic kill switch are good starts, but better services go even further to let you customize encryption, bypass censorship walls with added anonymity features, or up your security through multi-hop VPN features.
RELATED: 5 Best VPNs for Android
Why you need a VPN on your Android device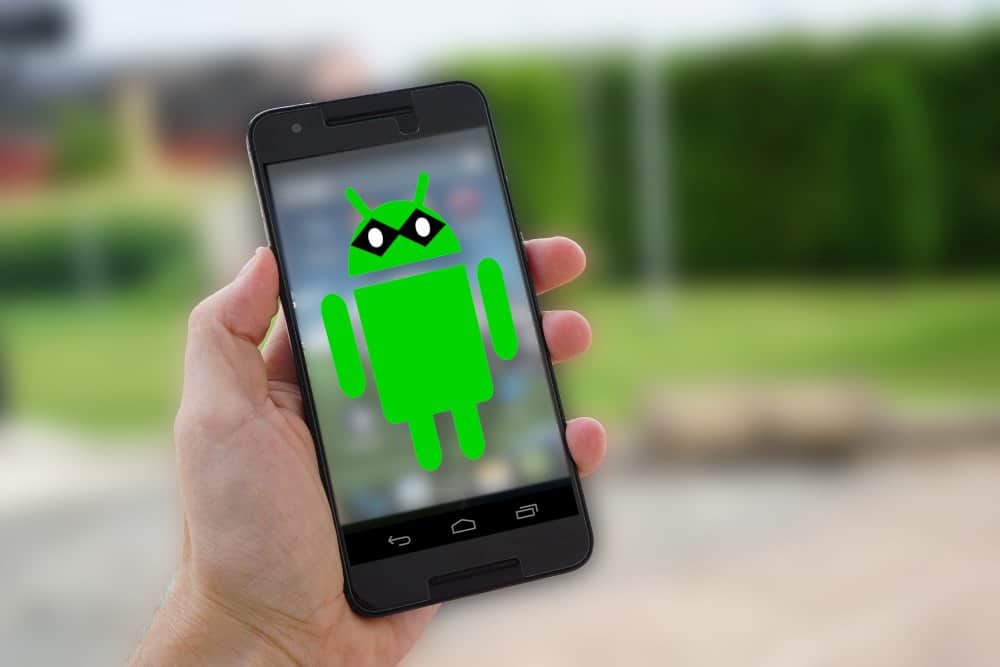 Too many people just assume that their Android smartphones are already safe and secure. A lot of this comes from the fact that Android actually encrypts data each time you lock it. Unfortunately, this type of encryption is different from a VPN's encryption, as it only protects stored content, not broadcasted information. On top of that, VPNs do much more than just provide encryption. Below we look at a few other reasons why a VPN is necessary to keep your Android device safe.
VPNs secure your private data
Our Android devices are constantly looking for new networks to connect to. This can include public hotspots and unsecured Wi-Fi. Data transmitted over these networks is in danger of being stolen, as many hackers look to public connections like this to take people's e-mail account information, social media logins, and shopping details.
Accessing open networks or any kind of public Wi-Fi immediately puts your Android smartphone at risk. A VPN can take care of this by providing full data encryption on every piece of information that leaves your device. They also anonymize your identity so it can't be traced back to your device, providing a dual layer of security without you having to lift a finger.
Access private files and accounts from anywhere
Mobile Android devices go wherever we go, including across country borders. Whether you're on a business trip or just taking a vacation, you need access to your home accounts the same as always. Unfortunately, some security-conscious services like corporate firewalls and online bank accounts block access from foreign IP addresses, meaning you can have a rough time just checking your balance while abroad.
VPNs can makes this situation a complete non-issue. All you have to do is open the VPN app on your phone, choose a server in your home country, then connect and try again. In most cases you'll be able to sign into any account or access any file from any secure server, even while working remotely.
VPNs unblock restricted content
Have you ever tried watching a movie on YouTube or Netflix and received an error message like this: "This content is not available in your area"? This simple note shows up to remind you that you can't access worldwide content on your own, all thanks to international delivery laws. Before you just give up and watch something else, though, know that a good VPN can help you bypass this restriction with just a couple of clicks.
Accessing movies from other countries with a VPN is as easy as logging in, choosing a server in the right country, and clicking "Play". This privacy feature masks your location and identity, which makes non-local streaming a straightforward affair. You can also use this to bypass firewall restrictions and access censored websites and other region-locked content.
How to set up a VPN on Android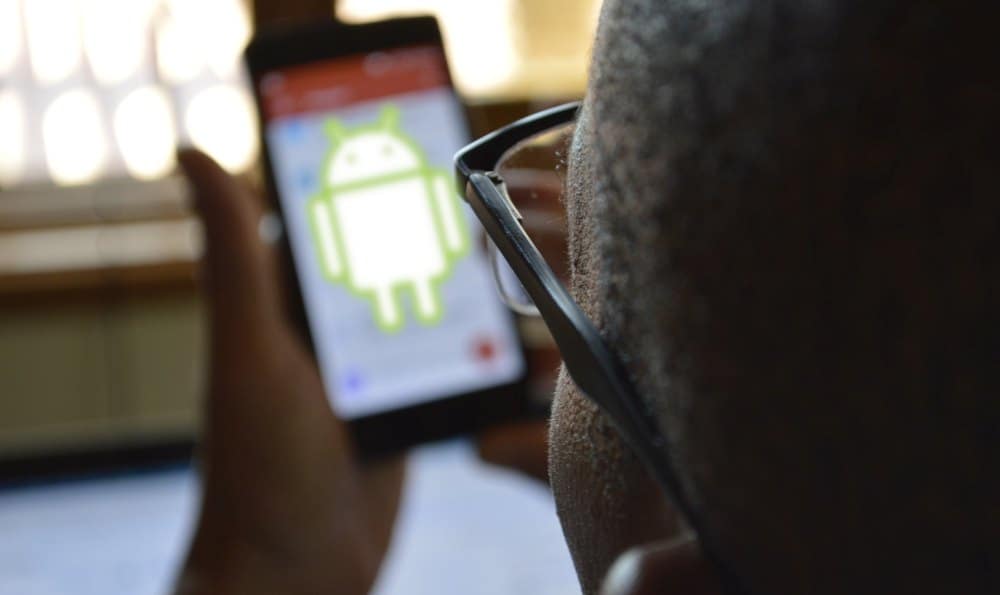 VPN companies work hard to make their software as easy to install as possible. This is an especially crucial consideration for Android devices, as some non-standard hardware such as Fire TV and Android TV may require added steps to get things up and running. Our guide below can get you started no matter which Android platform you favor.
Step 1 – Downloading the VPN
To start, choose one of the recommended VPNs from the list above, ensuring you get fast, secure, and safe service for your device, along with the best apps available. Next, choose your device type below and follow the required steps.
Installing a VPN on Fire TV or Android TV:
Go to a PC and open your VPN's website in a reliable, secure browser.
Sign in using your account details, then look for the app downloads section.
If your VPN supports Fire TV, you will either see an apk download link, manual setup instructions, or a link to the Amazon appstore.
If you see an apk download, follow our guide on sideloading apps on Fire TV to download and install the VPN.
If you see manual setup instructions, follow them to complete the installation.
If you see a link to the Amazon appstore, click it to visit the page, then send the app to your Fire TV device from there. You can also search for the app from your Fire Stick and install it manually.
Once the installation is complete, use your VPN credentials to sign into the software and connect to a fast server.
Installing a VPN on Android smartphones and tablets:
Open a web browser on your PC, sign into your VPN account, and visit the app downloads section of your dashboard.
Look for a link to the VPN app for your Android device. Almost all VPN services will provide a link to the Google Play store.
Visit the Google Play marketplace link and install the VPN app remotely. You can also search Google Play from your device and install it that way, but make sure you're using the right app and not a copycat.
If the VPN provides an apk instead of a Google Play link, add it to your device and install it manually.
Once the VPN is installed, sign in using your credentials and connect to a fast server for instant security.
Step 2 – Verify Your IP
If you're new to VPNs, or if you're setting up your Android app for the first time, it's a good idea to run a quick scan to ensure the service is working properly. It's free and it only takes a second to do.
Make sure your VPN is active and connected on your Android device.
Open a web browser on your device and go to ipleak.net.
Wait for the page to load, then run an IP address lookup.
Look at the box at the top beneath "Your IP address". If it shows a country other than the one you're currently in, the VPN is working correctly.
If the box shows your physical location, check with your VPN provider to resolve an IP leak error.
Alternatively, you can use an IP leak detecting app such as IPv6 Leak Detector to run a similar scan.
RELATED: How to Access Blocked Sites on Android
Conclusion
It's easy to keep your data safe on an Android device with the right VPN. Choosing a service that's safe, fast, and reliable gives you a head start on things, while focusing on the best VPN app for Android ensures your experience is as smooth as possible from beginning to end.
Got any tips you'd like to share for running VPN apps on your Android device? Share your thoughts in the comments below!