We are reader supported and may earn a commission when you buy through links on our site.
Learn more
Best VPN for Diablo 3 — Experience No-Lag Multiplayer Gameplay
Diablo 3 players are no strangers to lag during intense online multiplayer sessions, but the best gaming VPNs give your connection speeds a boost. Our guide below walks you through the process of setting up VPN encryption and spoofing your location to evade ISP throttling, DDoS attacks, and crowded servers.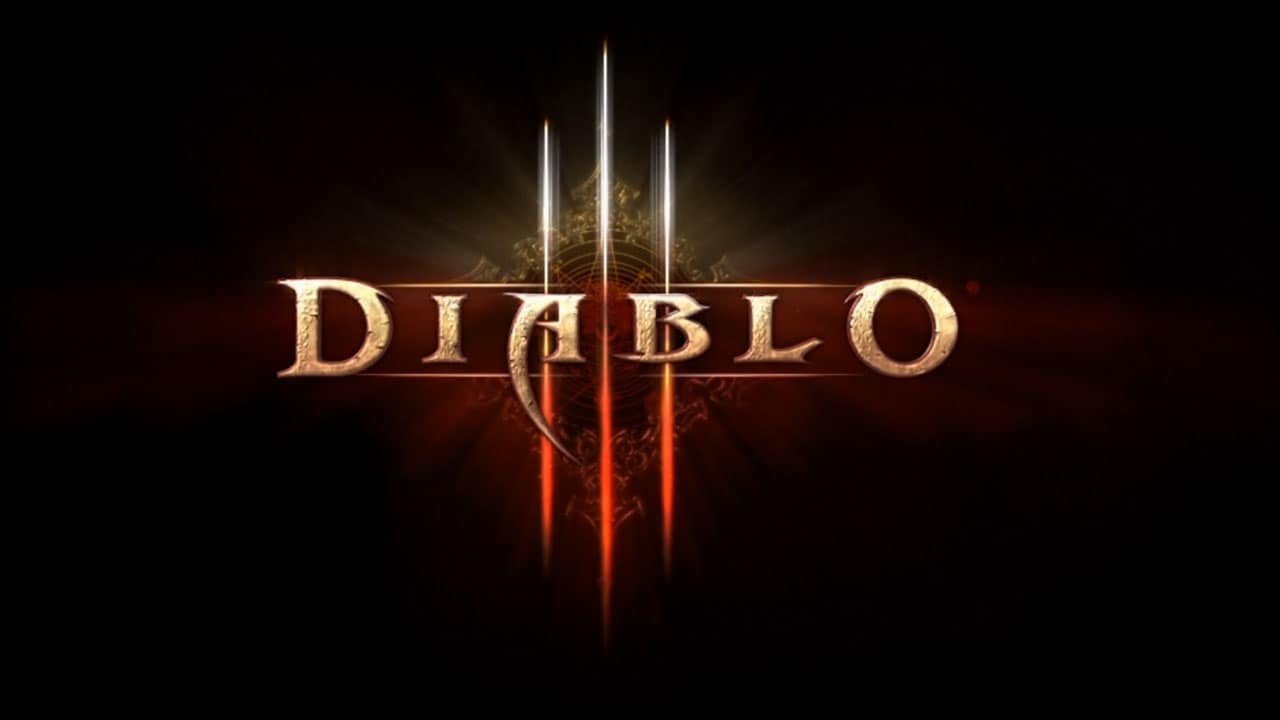 The first Diablo was one of the most popular video games of the 90s. The long-anticipated third installment is one of the best-received titles in all video game history. Unfortunately, the game's multiplayer-centric gameplay can be disappointing with default ISP Internet connections.
Best ISP throttling and unblock foreign Diablo 3 servers with these VPNs:
NordVPN – Best for Diablo 3 – NordVPN has long been the top choice of gamers around the world. With fast speeds, military-grade encryption, and specialized servers, it's the perfect choice for Diablo 3.
Surfshark – Responsive network, advanced encryption, and a great logging policy. Highly affordable.
ExpressVPN – Not as cheap, but offers the best speeds for low-lag gaming.
CyberGhost – A great catch-all VPN you'll want to use even when not playing games online.
PrivateVPN – One of the most secure networks in the industry, with flexible encryption and good speeds.
PureVPN – Sprawling server distribution in more countries than any other; good for beating censorship.
In this article, we'll explain how a VPN can enhance gaming experiences – for example, by unlocking more server choices and protecting your data and identity. We'll also explain which VPN features matter most for Diablo 3 gamers, and tell you about free VPNs (and why they may be good to avoid).
30-days money back guarantee
What to Look For in a gaming VPN?
VPNs do lots of things, but most importantly, they give you a foreign IP and protect your data and identity. That being said, there are some other things a VPN can do for you, especially when you're playing Diablo 3. Here are the main features to look for:
Top VPNs for secure, lag-free Diablo 3 games
The market is flooded with VPNs, and it can be overwhelming to narrow it down when you just want to play some video games. Here are our top recommendations of the best VPNs for use with Diablo 3: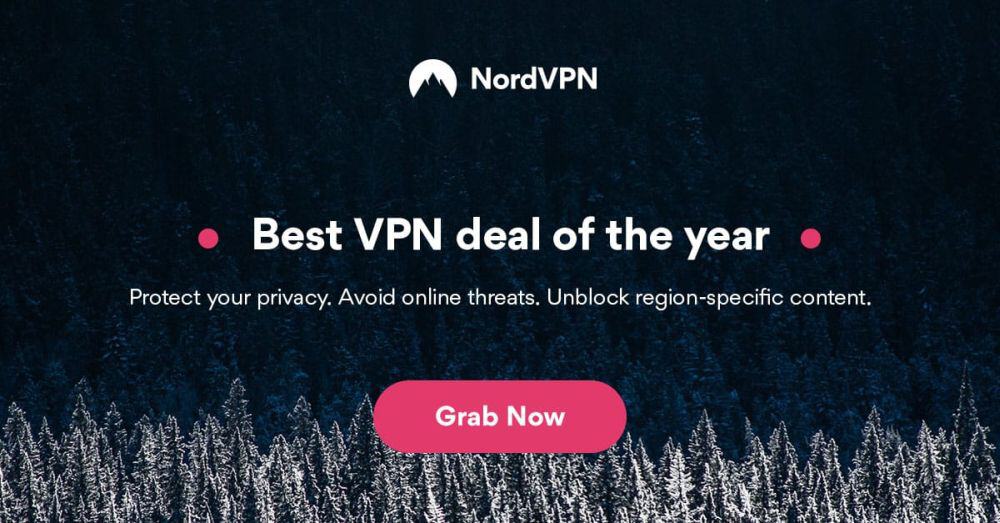 NordVPN is a security-first VPN provider. It's perfect for serious Diablo 3 gamers who want to make sure that their device, identity and connection are all protected when they're online. The first layer of protection comes from 256-bit AES encryption, which is military grade yet fast on account of using OpenVPN's cutting-edge TCP and UDP protocols. The keys to this cryptographic technology are so tough to crack that a supercomputer would need millions of years to do so. Last but not least, there's the fact that NordVPN has unique, specialty servers geared towards protecting users in general and gamers in particular. You can, for example, use Anti-DDoS servers to make sure your connection is safe at all times – or use a foreign dedicated address to avoid shared-IP server banlists.
In addition to being tough on security, NordVPN is all-around excellent. With 5,500+ servers in 58 countries, you can get virtually any IP you want without having to worry about being limited to your local servers. The logging policy is comprehensive to the point that it doesn't log your traffic, IP address, timestamps, bandwidth, or browsing history. Speed is excellent, and the interface is intuitive enough that anyone can use it. You can even choose to block malware and ads when you're not playing Diablo 3.
Read our full NordVPN review.
Pros
SPECIAL OFFER: 2-yr plan (68% off - link below)
Mind-boggling number of servers
Tor over VPN, double VPN
Extra-secure Double VPN for data encryption
Money back guarantee policy.
Cons
They can take 30 days to process refunds.

Surfshark is a VPN we often recommend to games, as it offers an ideal blend of features for a great price. For one, its 256-AES-GCM encryption makes you all but impervious to ISP throttling, allowing you to game and consume as much bandwidth as you like. Moreover, Surfshark's entire network (numbering 3200+ servers in 65 countries) is incredibly robust–based on RAM-only servers it also is incapable of storing your usage metadata.
Surfshark has an excellent jurisdiction in the BVI, allowing them to truly enforce their "strictly never" no-logging policy. There are numerous failsafes too, including IP/DNS/WebRTC leak protection, a kill switch, and even a dedicated ad and malware blocker. There are no speed caps, no limits on simultaneous connections, and no discrimination on traffic type–ideal for Diablo 3 gamers looking to reduce ping and enhance privacy online.
Pros
Every server optimized for unblocking Netflix, BBC iPlayer, Hulu, and more
Diskless server network ensures you leave no trace behind
Accepts all major credit cards, Apple, Google, and Amazon Pay, PayPal, and even Bitcoin
Favorable BVI jurisdiction guarantees no logs kept
Support staff manned by actual human beings 24/7.
Cons
Connection speeds won't impress users of other high-end VPNs
Apps may be too simplistic for power users.
Read our full Surfshark review.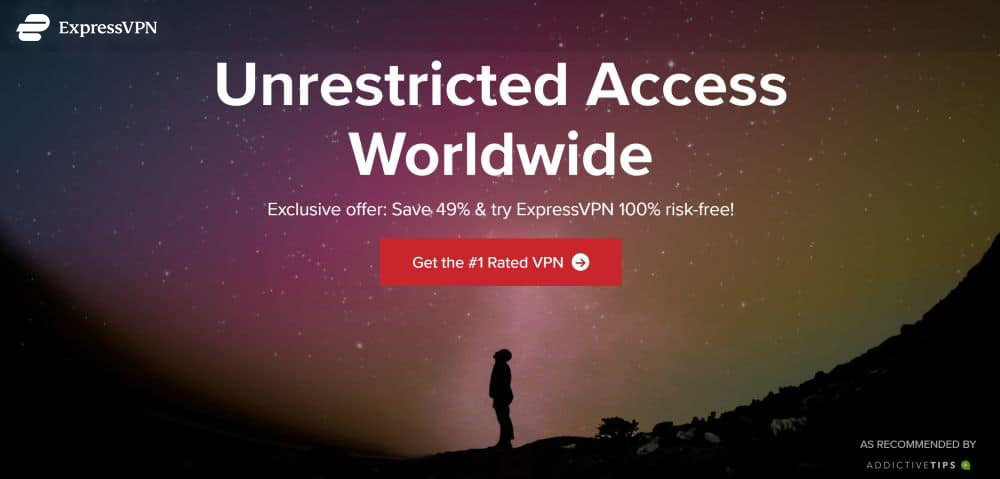 As its name suggests, ExpressVPN is known for its speed. It's got one of the biggest server networks in the business, with 3,000+ proxies in 94 countries – which means high speeds and low latencies no matter where in the world you happen to be. We found the service to be one of the safest on the market – partly thanks to encryption protocols that facilitate high-speed data exchange. Moreover, there are absolutely no limits on bandwidth, speed or server switches, meaning you can stay connected for as long as you want without worrying about any speed loss. All of this is perfect for gamers who need low latencies and high speeds to enjoy games and succeed at them.
In addition to speed, ExpressVPN has several advantages for Diablo 3. The lightweight software is compatible with a variety of gaming platforms, including macOS, Windows, PS4 and Xbox One, so you can use your VPN with Diablo no matter which operating system you're on. Encryption options include L2TP, which is fast and perfect for gaming. Security features built-in anti-DDoS protection, which prevents other gamers from trying to mess with your connection – and there's a built-in speed test if you suspect your system is lagging. As an added bonus, you can get up to 3 simultaneous connections, which is handy if you're playing from different devices.
Read our full ExpressVPN review.
Pros
Unblocks US Netflix
Fast serves with minimal speed loss
OpenVPN, IPSec & IKEv2 Encryption
No logging policy well enforced
Great support (24/7 chat).
Cons
Power-users configuration options.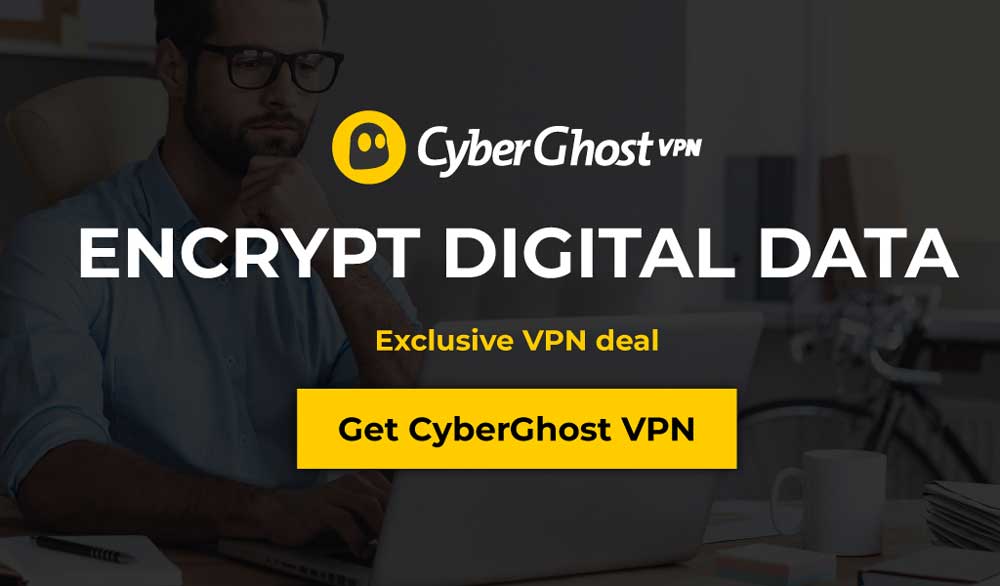 CyberGhost is an easy-to-use, intuitive VPN service. It's perfect for casual Diablo 3 gamers and advanced gamers who can't (or won't) get into the technicalities of more advanced operators. CyberGhost comes with a large suite of apps that work with all common device types, from macOS and iOS to Android, Windows, Linux and most video game consoles. Once you switch the apps on, you don't have to choose servers and settings manually. Instead, you simply choose 1 of 6 configuration profiles – including gamer-friendly "surf anonymously" – and go. If you want to get a little more advanced, you can use extra toggles to add speed, block ads, prevent malware, and more. This combination of advanced features and a pleasant interface all make CyberGhost fun and easy to use. The fact that the service has a massive 5,500+ servers in 80 countries is just icing on top.
CyberGhost is also notoriously tough on security. The service uses 256-bit AES encryption keys, which have more key combinations than there are atoms on Earth. Cracking just one would take millions of years – and since they're generated each time you log on, chances of anyone hacking you are extremely low. Encryption protocols include UDP, TCP and PPTP – as well as L2TP, which is fast enough to play Diablo 3 with no slowdown. The logging policy is immaculate, to the point that nothing – not even your e-mail – is ever recorded by CyberGhost.
Read our full CyberGhost review.
Pros
Unblocking Netflix, iPlayer, YouTube, Hulu
3,600+ servers, 55+ countries
Located in Romania (out of 14 eyes)
Strict no-logs policy
45-days 'No-hassle' money back guarante.
Cons
IPv6 WebRTC leak in macOS
Doesn't work well in China.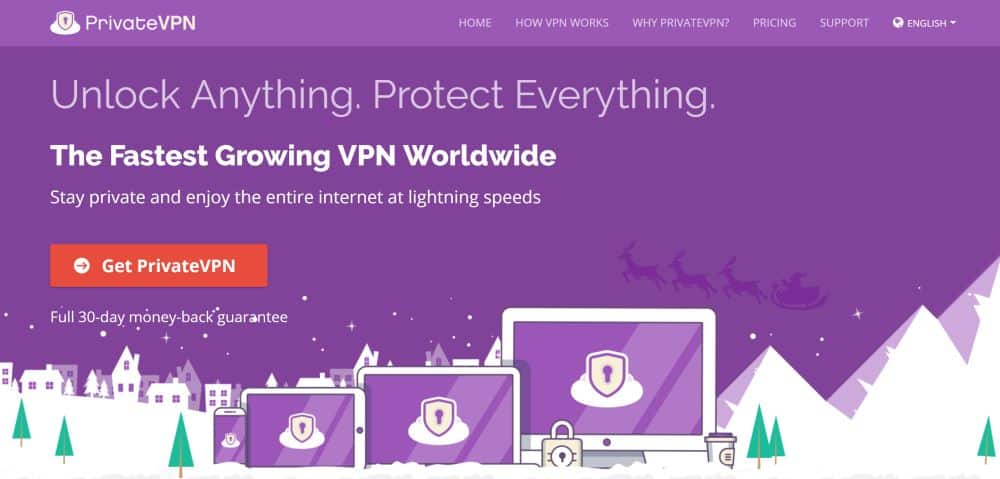 PrivateVPN is a VPN provider that's primarily geared towards P2P users, with a policy that supports and allows torrenting. Having said that, PrivateVPN is also an excellent choice for Diablo 3 for several reasons. While some lesser providers nickel-and-dime users for advanced features, PrivateVPN comes with a whole host of all-inclusive ones. For example, the service lets you get up to 6 simultaneous connections to any one of 150+ servers in 60+ countries. All operating systems and platforms are compatible – and if you need help installing or using the service, there's a free remote setup service to help you out. Bandwidth, speed, and server switches are all unlimited, meaning you can use PrivateVPN with Diablo 3 as much as you want. Last but not least, you get up to 6 simultaneous connections, meaning you can play video games, download torrent files, stream and more with no limits and from different devices.
As far as technology goes, PrivateVPN has a large selection of encryption standards. There's OpenVPN with UDP and TCP if you want both speed and security. There's L2TP if speed is your primary consideration. There's even PPTP if you're trying to play Diablo 3 from a country like China where censorship laws are tough. One unique feature is that keys go up to 2048 bits in difficulty, at which point they have more possible combinations than there are particles in the known universe. Between all these encryption features and a tough no-logging policy, PrivateVPN is as easy to use as it is convenient.
Read our full PrivateVPN review.
PureVPN is one of our favorite gaming VPNs, and Diablo 3 is no exception. For starters, the service has one of the widest server networks in the industry with 2,000+ nodes in 140+ countries. If you want to make sure you have complete control over which Diablo 3 server you're assigned to, this is one way to get as much choice as possible. All servers are included in every package – which means that so long as you sign up, you'll get access to every available IP. Each server comes with a 1Gbit connection and unlimited bandwidth, which means that you can enjoy high speeds, low latencies and unlimited uptime whenever you're playing Diablo 3. Moreover, with anti-ISP throttling technology, PureVPN can help you overcome the artificial speed limits forced on users by their providers; a rare VPN feature.
In addition to all of the above, PureVPN is easy to use. In terms of usability, you get 24-hour live support and a suite of apps compatible with all modern devices to help you get started quickly. The apps that come with the service work on all common devices, and if you're not using one of those, manual installation as fast as easy. Built-in features include split tunneling, which lets you choose which data gets routed through a VPN and which doesn't – and a DDoS protection that stops other gamers from messing with you while you're playing.
Read our full PureVPN review.
Why get a VPN to play Diablo 3?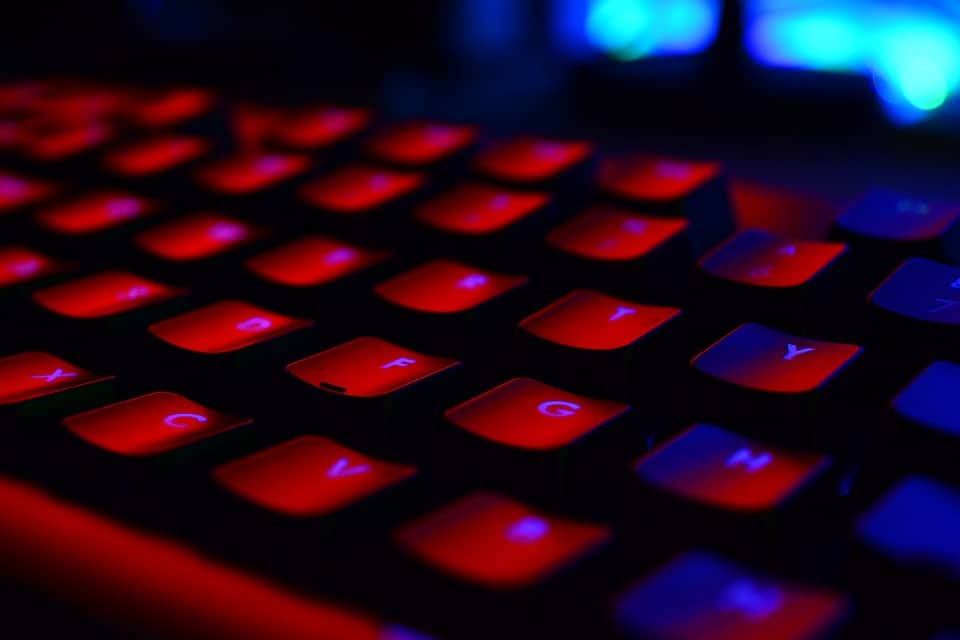 There are several ways in which getting a VPN will improve your Diablo 3 experience. For starters, a VPN can route your data through any number of foreign servers, helping you get any country's IP address. This can let you play with people who speak your language, or friends from back home. It can also help you connect to quality servers, e.g. US ones. This is probably the first and primary reason to get a VPN for gaming.
The second reason is privacy, security and overcoming censorship. Many countries, including China, make it very difficult to play potentially violent games like Diablo 3. Getting a foreign IP can help you unlock the unrestricted, uncensored version of the game – and enjoy it to your heart's content. Moreover, VPNs also make sure that your identity and device cannot be traced back to you based on what you do online. This is another important consideration, especially if you live in a country renowned for government snooping and surveillance.
Last but not least, a VPN can simply improve your gaming performance. For example, many ISPs (including Verizon and Time Warner) artificially limit your speed and bandwidth. A quality VPN can help overcome this. Alternatively, a VPN can route your data in an optimal way, through nodes close to you and the gaming servers you use. This also reduces load times, minimizes lag, and lets you play comfortably and without worrying about low-speed connections.
What about free VPNs?
If you're looking for a VPN provider, you're likely to run into free ones sooner or later. Unfortunately, even Free VPNs need to make money to pay for their servers and data packets. To this end, all free providers do one of several things. Some show you ads and actively encourage you to upgrade to a paid version. Others collect your data and sell it off to corporations, governments and other third parties. A small minority goes beyond all these measures and actually uses your processing power for criminal ends (read this article about botnet attacks). If you value your privacy, we strongly recommend you go for a paid service.
Conclusion
Now that you've read the article, you understand VPN basics, know which providers are best for gaming, and have all the information you need to make a decision. Let us know which provider you decided to go with, and why, by leaving a comment below.