We are reader supported and may earn a commission when you buy through links on our site.
Learn more
Best VPN for Sweden in 2021
Yes, Internet goers in Sweden still need to use a VPN, despite the country's exceptional track record of Internet freedom. Today, we'll go into a few reasons why, including geoblocks and surveillance by governments and corporations. We also review the top VPNs to help tackle these issues in Sweden and beyond.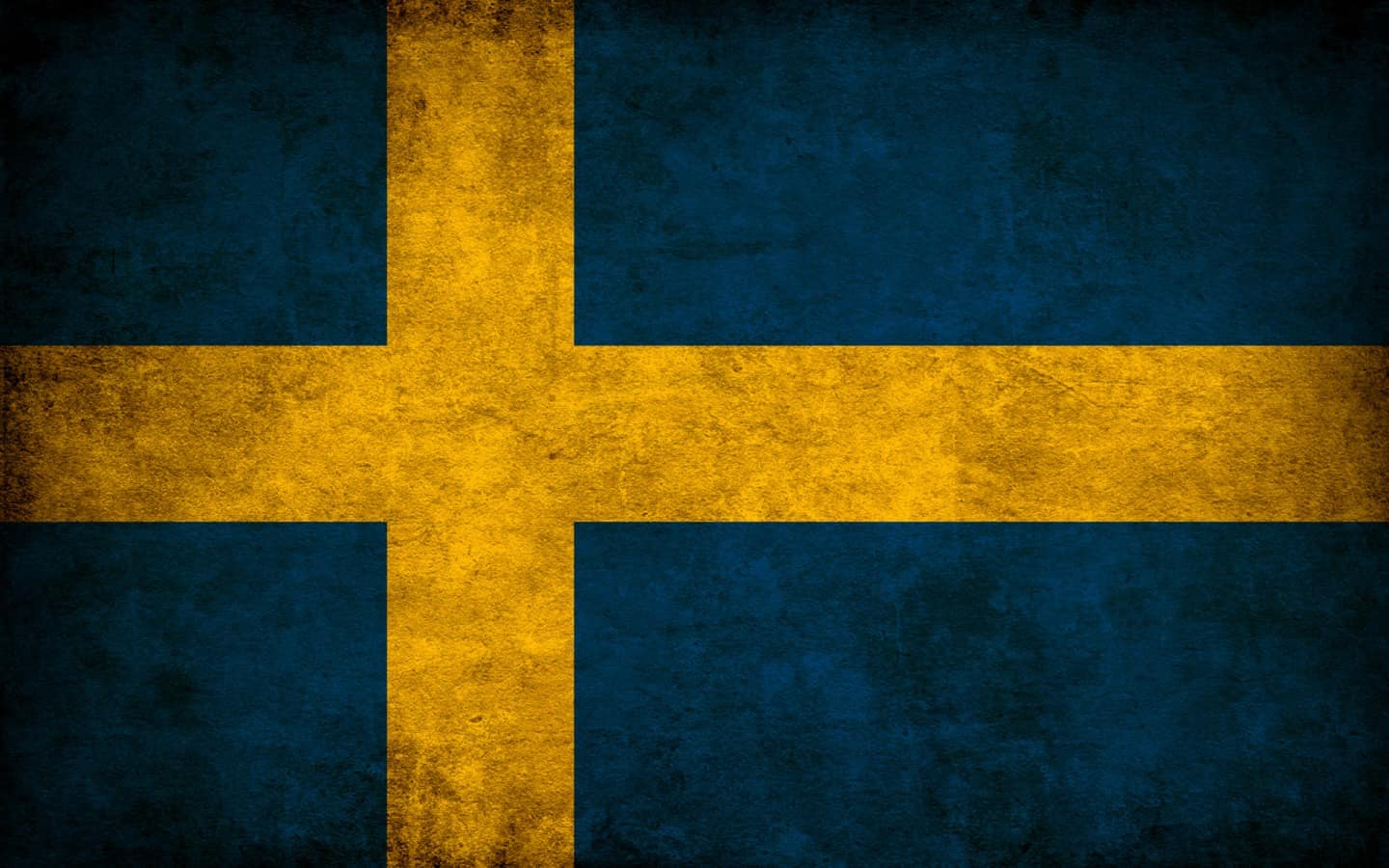 Like most Nordic countries, Sweden has some of the highest Internet usage rates in the world. Internet filtering is practically non-existent, unless the government authorizes an investigation of an individual or group who is potentially breaking the law. The Swedish government respects people's right to express themselves, and the country's constitution forbids any interference with locals' privacy.
Internet freedom is good in Sweden, but take your right to privacy into your own hands and unblock foreign media with these VPNs:
NordVPN – Best VPN Sweden – NordVPN is the most robustly capable spoofer and privacy solution on the market. Whether you're connecting in Sweden or traveling abroad, you'll enjoy secure access to the free and open Internet courtesy of the NordLynx encryption protocol and NordVPN's massive network.
Surfshark – Constantly growing network, automatic smart DNS and obfuscation, unlimited simultaneous connections.
ExpressVPN – Blazing-fast servers and Lightway encryption, dynamic rotating IPs, excellent logging policy.
CyberGhost – Tons and tons of servers, user-friendly interface, wide device compatibility.
PrivateVPN – Provider-owned and highly secure network, flexible encryption settings.
PureVPN – Offers spoofable virtual IPs in more countries than any other.
Despite these lax Internet laws, there are certain geoblocks that cannot be bypassed regardless of location. For example, some streaming services, like Hulu or Amazon Prime Video, are only available in the United States. In order to enjoy this array of content from Sweden, you will need a quality VPN service. Furthermore, a VPN helps you stay safe online and avoid exposing personal information whilst using public WiFi hotspots. In this article, we will outline what you should look for in a VPN service, give you our top provider recommendations, and explain how to use a VPN to your advantage.
30-days money back guarantee
What should I look for in a good VPN?
Sweden primarily restricts or blocks websites that promote offensive or potentially illegal content. However, there are many other reasons to use a VPN in Sweden. With so many VPN providers on the market, it's important to prioritize your internet needs in advance. For Swedish users, we recommend to opt for a provider that is good at bypassing geoblocks and employs solid security features for ultimate privacy. Below you will find a list of features that will help you do both.
Top VPN providers for secure spoofing in Sweden
Now that you are familiar with the most important features in a top-of-the-line VPN provider, take a look at our recommendations for Swedish users.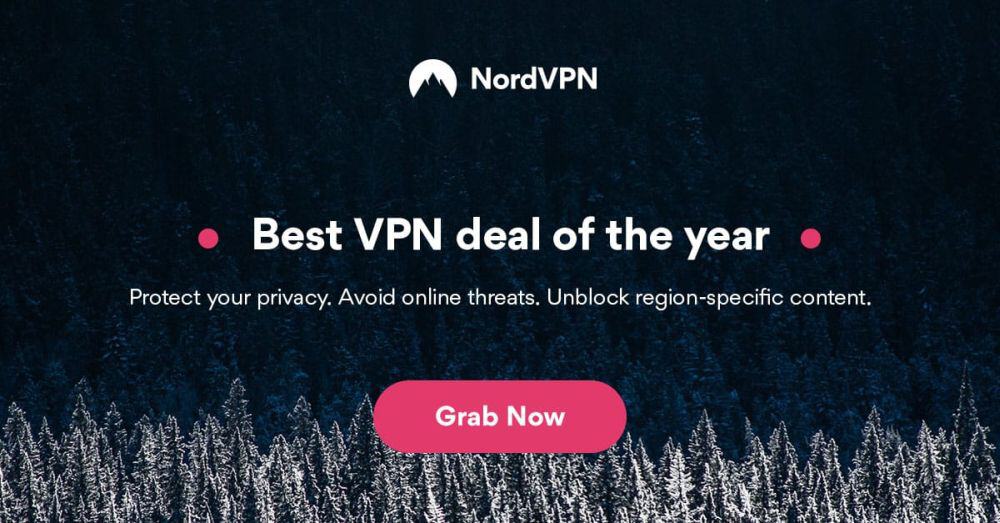 NordVPN, first and foremost, prioritizes its users' security. The service uses 256-bit AES encryption, which is nearly unbreakable and will allow Swedish users to bypass regional blocks whilst remaining anonymous online. Encryption protocols include UDP and TCP, which provide a solid dual offering of speed and security. Furthermore, NordVPN's no-logging policy is considered to be one of the most complete in the industry, which means that no outsiders (including ISPs) will be able to access your data while you are connected to the VPN. NordVPN employs a range of speciality servers which further heighten security. These include Onion over VPN and obfuscated servers, which hides the fact that you are connected to a VPN, making it ideal for unblocking foreign libraries on streaming services like Netflix.
One of the most notable features provided by NordVPN, however, is its massive server network. With 5,500+ servers in 58 countries, NordVPN has the biggest network in the industry, providing its users' with countless connection options. The provider has no restrictions on bandwidth and even allows you to connect up to six devices at once. NordVPN is available on a wide range of softwares, including Windows (10, 8, 7, Vista, XP), Mac OS, Android, Linux, and many more. Whether you are a new user or have had previous experience, this VPN is a solid choice.
Read our full NordVPN review.
Pros
Highly affordable plans
Different IP addresses aervers
Torrenting/P2P explicitly allowed
"Double" data protection
Customer Service (24/7 Chat).
Cons
Some servers can have average d/l speeds
Apps can sometime be slow to connect.

Surfshark is an excellent VPN for spoofing, and their capability goes beyond the number of servers in their network (just over 3200 servers in 65 countries currently). As standard, your connections are secured by NSA-grade 256-AES-GCM encryption, routed via OpenVPN, IKEv2/IPSec, or WireGuard. This alone makes it a capable spoofer for Swedes looking to explore geoblocked content, but there's more.
Built-in smart DNS and network-wide obfuscation allow you to fool VPN-blocking measures like Netflix's proxy ban, while disguising your VPN traffic as something less likely to trigger the throttle-alarm with your ISP. Additionally, if you travel to heavily restricted countries like China, you can still get through courtesy of the NoBorders anti-censorship method. None of this requires user input–it just works.
Surfshark allows for unlimited simultaneous connections, and never keeps a tab on what you do or how you connect to their network as per their no-logging policy.
Pros
Break through harsh censorship to securely access social media and foreign news sites
Diskless server network ensures you leave no trace behind
VPN obfuscation on any server with special Camouflage function
Absolutely no logging of connection data, IP addresses, bandwidth used, or traffic
Support staff manned by actual human beings 24/7.
Cons
Overall, not much to complain about
Power users may wish for more settings to fiddle with.
Read our full Surfshark review.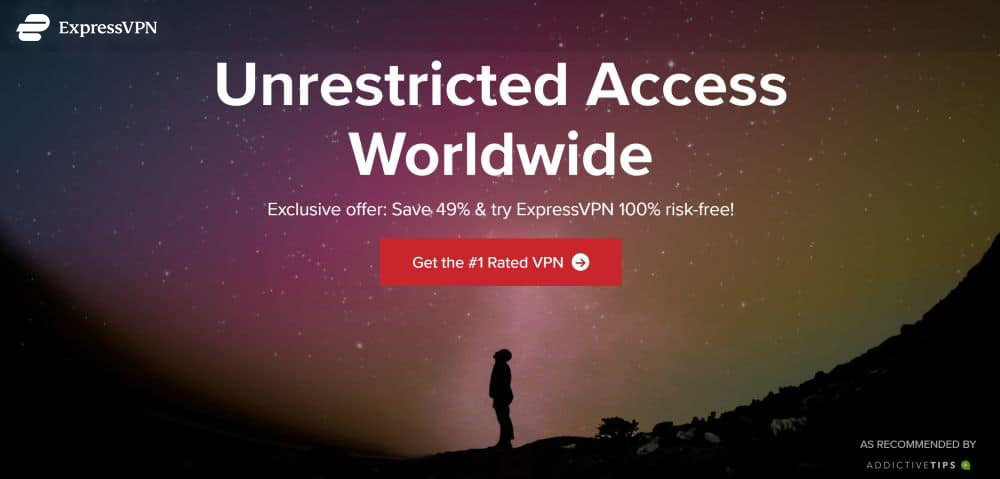 ExpressVPN lives up to its name and delivers one of the fastest connections on the market. This is very handy for users in Sweden looking to bypass regional blocks and stream or download content without any lagging or buffering. While the lightweight software suits users of all levels of experience, the speed of this service is unmatched, and your encrypted connection will involve minimal slowdown. The provider has no limitations on bandwidth, no speed caps, and a built-in speed test that ensures your connection is always at its fastest. ExpressVPN has a network of 3,000+ proxy servers across 94 countries, which means you can get almost any IP address you want with a high connection speed.
ExpressVPN does not compromise on security, either. The provider uses 256-bit AES encryption, which protects all your data and makes it practically uncrackable. ExpressVPN also uses encryption protocols such as OpenVPN's UDP and TCP, as well as PPTP and SSTP, which helps beat harcore censorship blocks. Furthermore, the no-logging policy ensures that nothing from traffic to browsing history and timestamps is stored or traced back to your ID. Furthermore, ExpressVPN has no restrictions on P2P networks or torrents, which means you can share files with your friends or family hassle-free. With military-grade security features and one of the fastest connections in the industry, ExpressVPN is one of best VPN services available online.
Read our full ExpressVPN review.
Pros
Unblocks Netflix and other streaming sites
94 countries, 3,000+ servers
Very simple and easy to use
No logs for personal data
24/7 Live Chat.
Cons
Expensive month-to-month plan.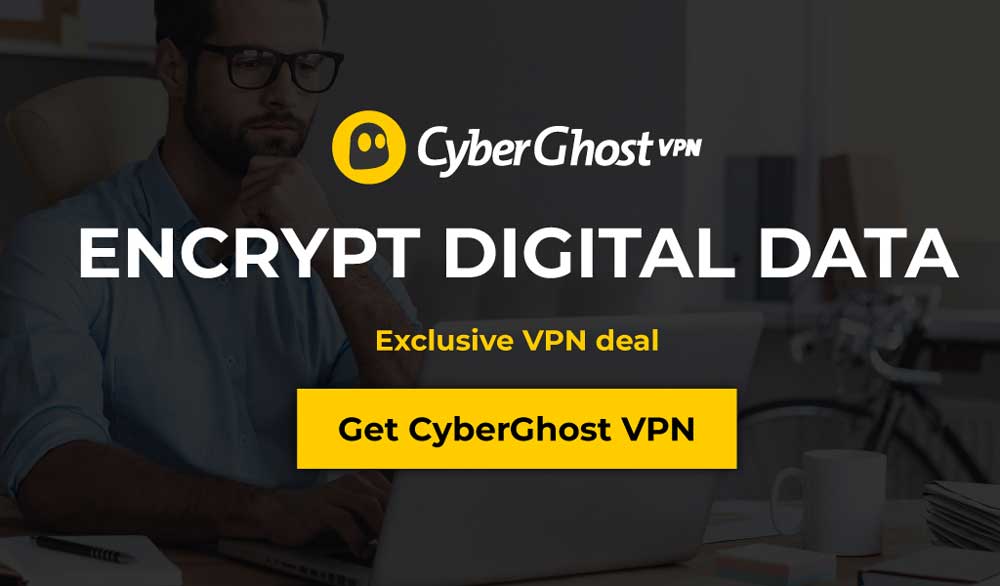 CyberGhost primarily focuses on providing a user-friendly experience without unnecessary bells and whistles. The app only takes a few minutes to install, and is easy to navigate once its active. Unlike many complicated VPN services, CyberGhost allows you to set up your VPN automatically by simply indicating what your Internet needs are. There are six simple profiles you can choose from, including "surf anonymously", "unblock streaming", and "unblock basic websites". The service then configures each profile accordingly. If you would then like to customize the profile and replace some of the features, additional toggles include "block ads", "extra speed", and "block online tracking". If you want to customize your connection further, you can manually select one from over 5,500 servers in 80 countries.
Despite its simple user interface, CyberGhost is one of the most secure services on the market. The provider uses 256-bit AES encryption via OpenVPN, which would take the world's strongest supercomputer millions of years to crack. Furthermore, CyberGhost's no-logging policy is one of the most immaculate in history. It ensures that nothing at all is logged, which means that your activity or personal information will never be traced back to you. CyberGhost employs an automatic kill switch, which shuts down your internet should you ever get disconnected, protecting your data from being unencrypted. Furthermore, the service includes unlimited bandwidth, no speed caps, and high connection speeds.
Read our full CyberGhost review.
Pros
Unblocks US Netflix, BBC iPlayer, YouTube
Affordable plans
7 simultaneous connections
Zero logs and good privacy features
45-days money back guarantee.
Cons
WebRTC IPv6 leak in macOS
Doesn't work well in China.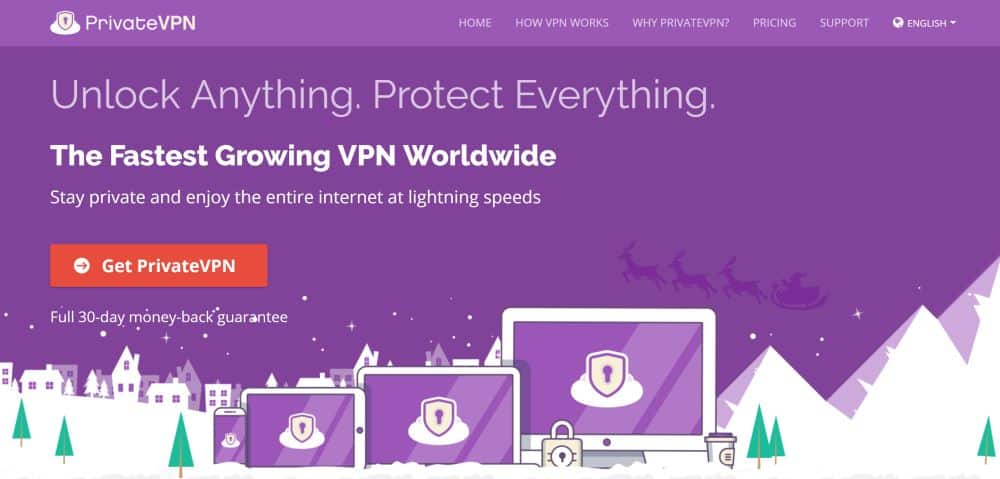 PrivateVPN is one of the best VPN services due to its all-inclusive subscriptions. This is particularly important for security reasons – while many VPN providers offer privacy features as part of their advanced packages, PrivateVPN uses top-of-the-line security as default, keeping you protected at all times. The service locks down all your data using 256-bit AES encryption, and an additional kill switch and DNS leak protection ensure that your connection is safe. Furthermore, PrivateVPN employs a solid zero-logging policy on traffic.
Whether you are looking to discover U.S. shopping deals or purchase flight tickets at cheaper prices from Sweden, PrivateVPN is strong and easy to use. The app itself is highly intuitive, and is available on a wide range of operating systems and devices. Furthermore, you will be able to connection six different devices simultaneously, which is ideal for both businesses and families. With over 150 servers in 60+ countries, you can start bypassing regional blocks and avoiding censorship within minutes of installing.
Read our full PrivateVPN review.
PureVPN offers one of the best VPN services on the market due to its ability to unblock streaming websites and establish the most secure connection. With 2048-bit encryption using AES-256, PureVPN (and, in turn, your data) is always going to be practically unbreakable. Some of the specific encryption protocols include PPTP, which helps bypass censorship blocks. Other impressive security features employed by PureVPN are the DNS leak protection and DDoS protection, which blocks even the most aggressive DDoS attacks. Furthermore, PureVPN has a solid no-logging policy, which prevents your data from being stored altogether.
With 2,000+ servers in 140 countries, PureVPN allows you to connect to virtually any IP address in the world. This means that you can bypass any regional blocks, regardless of the location, and establish the fastest available connection. Furthermore, PureVPN has no restrictions on bandwidth, therefore you can stream content without having to worry about lagging or buffering. If you are looking to unblock wide ranges of content (e.g. American Netflix library) from your home in Sweden, PureVPN is a solid choice for you.
Read our full PureVPN review.
Why do I need a VPN in Sweden?
Even when you are located in a country with as few restrictions on Internet access as Sweden, a VPN can be useful for a variety of reasons. In 2012, the Swedish government adopted the EU's 2006 Data Retention Directive, which requires ISPs to store data on all online communications, including P2P activities, for six months. This meant that the ISPs had no choice but to keep users' data in case law enforcement agencies ever needed to analyze it with a court's permission. Furthermore, ISPs are obligated to cooperate with government officials, including the police, should they ever want to investigate anyone's online activity logs. While Sweden was late to ratify the law due to internal resistance and public protest, the measures are still strongly advocated for by law enforcement officials and certain political groups.
For users in Sweden, this means that no one is truly safe from ISP snooping. In a nutshell, this means that if you ever pop up on the radar, a court can force your ISP to hand over all of your information, including your address. In order to prevent your data from being exposed or even stored in the first place, use a VPN and establish a secure, encrypted connection.

Another major reason for using a VPN service is overcoming any regional blocks without having to leave the comfort of your home, office, or hotel room. If you use any streaming services such as Netflix, you must know by now that most media providers either restrict or block content for users outside of a certain location, such as the USA. This is a result of contracts between copyright holders and media providers. For example, if you are located in Sweden and want to watch content on Hulu or HBO, the only way to do it is with a VPN service. A VPN can manipulate your IP address without physically moving your computer, enabling you to appear as though you are in a completely different, restriction-free location.
Whether you live in Sweden permanently or are simply traveling there, a VPN will be one of the most useful tools you have on hand. Say you are traveling to Sweden for work, but all your personal accounts are in the United States. Many credit card companies and banks block foreign IP addresses, which means you will not be able to access your personal accounts until you are back to your home land. This, of course, can be avoided with a VPN. With this invaluable digital tool, you can have access to all your personal data regardless of where you are traveling, therefore you will not encounter any regional restrictions while located abroad. A VPN helps beat these blocks with encryption protocols like PPTP and SSTP.
Are free VPNs safe?
With so many VPN options on the market, we know how tempting it must be to opt for a free VPN service rather than having to pay a small monthly fee. Unfortunately, a free VPN service is considered incredibly unreliable and unsafe, which is why we strongly recommend you do not choose to use a free VPN.
As you can imagine, every VPN provider needs to make money one way or another. By not charging you for the service itself, free service providers make money off you by interrupting your connection with ads, as well as limiting you in security features. Free VPNs do not use strong encryption protocols or employ no-logging policies, which puts your data at major risk of being monitored and traced back to your ID. Furthermore, free VPN providers have been known for not only storing your personal information and activity logs, but distributing personal information to the government, ISPs, and even hackers, for the highest asking price. If you want to make sure that your information is safe at all times, think twice prior to choosing a free VPN subscription.
By choosing one of the services we have mentioned above, not only will you be certain that your data is secure, but you'll be getting the best available price online. Our readers get exclusive offers on all of these services, and all of the mentioned providers are leaders in the industry.
How to get started with a VPN from Sweden
Getting started with one of our recommended VPN services is incredibly easy, and you can start unblocking websites and browsing securely already now. Follow the simple steps below in order to install the VPN itself and verify your connection prior to using the connection.
Step 1 – Sign up and install
Go into your browser and enter your chosen provider's website. Sign up for a subscription and make note of your new account credentials – you will need these soon. Now that you have an account, find the app that is suitable for your operating system. Download and launch it.
Sign in using your new account details. Once you are logged in, you will be automatically connected to the fastest available server. If you wish to browse content libraries from specific locations, choose a server manually. If, however, you simply want to connect to the fastest available server, leave the settings the way they are.
Step 2 – Verify your connection
You are almost ready to go. This step can be omitted, but we recommend verifying your connection in order to make sure you are safe online.
Go to IPleak.net and give the page a few moments to load. This will run an automatic IP address lookup test, which will ensure that you are connected properly. Under "Your IP addresses", check what IP you are connected to. If it is the server you have chosen manually/have been connected to automatically, you are ready to browse. If, however, you still see your IP address from Sweden, there may be a leak and you should contact your VPN provider to solve the problem.
Conclusion
While Sweden is not in our list of countries with harsh internet laws, there has been some evidence of mandatory ISP monitoring. Furthermore, some geographical blocks/restrictions are inevitable regardless of where you are located. In order to bypass geoblocks, stay secure online, and remain anonymous at all times, choose a VPN service that suits you and install already now. It takes a mere few minutes, and you will be able to enjoy a myriad of interesting films, shopping deals, and live broadcasts without leaving your cosy Swedish cottage.
Which VPN works best for you in Sweden? Share your experiences with us – we love to hear from our readers!