We are reader supported and may earn a commission when you buy through links on our site.
Learn more
Best VPN for Verizon in 2021 to Encrypt and Anonymize Your Browsing
Verizon's advertizing henges on coverage, not security; if you want to take matters into your own hands, you need a VPN. In this article, we cover how mobile providers track and throttle your data usage, plus how to bypass these obnoxious practices. You'll also learn all about the best VPNs for maintaining your privacy on Verizon's network.

The multinational telecommunications company Verizon serves millions of users across the U.S. and the Americas. While Verizon offers a wide range of services for its customers, by far the most popular subscriptions include home internet and wireless cell phone connections. If you live in the U.S., there's a good chance you're using a Verizon device.
It doesn't matter what kind of Verizon connection you have or whether you connect through Android or iPhone hardware, it's vitally important that you take steps to protect your online privacy and security. The best way to do this is with a reliable and trustworthy VPN.
Tired of Verizon tracking and throttling your connection? Stay hidden with these VPNs:
NordVPN – Best Verizon VPN – No matter what device you own, no matter where you go, no matter what content you're viewing online, NordVPN secures your right to privacy on Verizon's network.
Surfshark – Blanket obfuscation, unlimited simultaneous connections, amazing mobile apps.
ExpressVPN – One-tap user interface, tons of servers, blazing fast connections, rotating IPs.
CyberGhost – The smart choice for less tech-savvy users with intuitive configuration presets.
PrivateVPN – An exceptional VPN for breaking through the world's toughest censorship.
PureVPN – Spoof a virtual IP from more countries than any other while hiding from your ISP.
Installing a virtual private network on your Verizon internet service or smartphone secures every packet of information, putting a stop to putting a stop to throttling and ensuring you never have to sacrifice your privacy just to use the internet. In an age where cybersecurity threats seemingly lurk around every corner and the sanctity of net neutrality is under attack, there's never been a better incentive to take control of your data.
We discuss the best VPNs to use with Verizon below, along with useful tips, tricks, and VPN recommendations.
30-days money back guarantee
How to Select the Best VPN for Verizon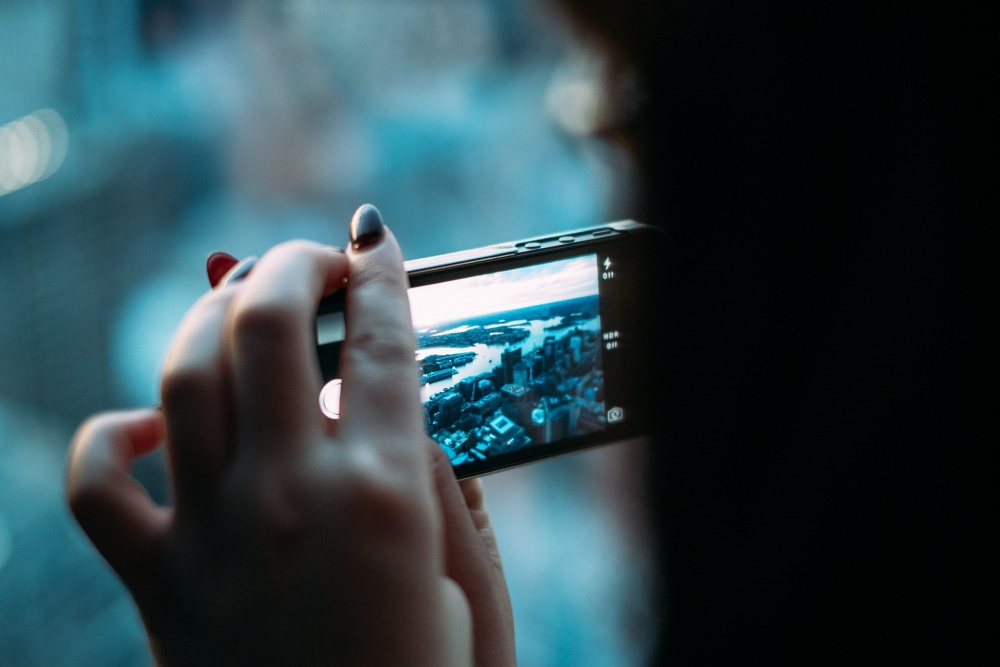 Let's face it: comparison shopping can be an agonizing process, especially on the VPN market. There's a lot of information to research and understand, especially when smartphone connections are part of the picture. If you're on the lookout for the best VPN to use with Verizon, you also have to consider things like encryption, logging policies, device support, and more. Those features are tough to find in the right combination, which is why we've done most of the hard work testing the market for you.
Important VPN Features
To ensure you get the right balance of features when researching VPN providers to use with Verizon, we've provided a list of the most important criteria to consider. Whether you have a home connection or Verizon-based smartphone device, use these points to rank your VPN for the most consistent quality.
Top 5 Best VPNs for Verizon
Now it's time to make your Verizon internet connection as secure as possible. We tested the best all-around VPNs on the market to find out which ones are perfect for the job. Use any of the suggestions below to protect your identity and keep your information secure at all costs.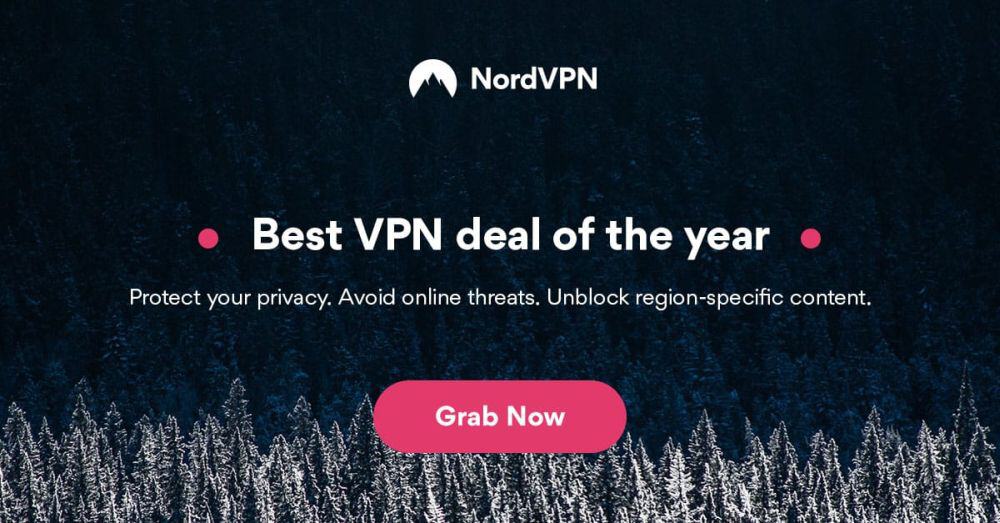 NordVPN offers some of the best features offered by any VPN. The most unique of these features is the company's massive server network. The list is constantly growing, but at the time of writing users can connect to over 5,500 servers in 59 countries, leaving its nearest competitor in the dust twice over. You'll always be able to find a fast server with NordVPN, and you'll get access to extra protection through double encryption, location obfuscation, and anti-DDoS servers, as well.
NordVPN provides a zero-logging policy that covers everything from bandwidth to time stamps, traffic to IP addresses. Your activity is never recorded or shared with third parties, no matter what. Backing these features is 256-bit AES encryption on all data, an automatic kill switch, DNS leak protection, and a host of customizable encryption features.
Read our full NordVPN review.
Pros
SPECIAL OFFER: 2-yr plan (68% off - link below)
Fast and stable connections
Allows multiple connections (6 devices)
Strict zero logs policy on both traffic and metadata
24/7 Customer Service.
Cons
Automatic server selection can be unreliable
Sometimes slow in procesing refunds (but always do).

Launched in 2019, Surfshark is already making waves among the privacy community. With advanced protocols, great performance, and a few non-technical factors which promote a truly privacy-friendly policy, this scrappy young VPN is a great choice for evading Verizon's meddling.
For example, their 800+ server network is all diskless, offering reduced latency and the comfort of knowing they're incapable of storing records of your activity. Moreover, connections to these servers are secured by 256-AES-GCM encryption via OpenVPN, IKEv2/IPSec, WireGuard and Shadowsocks tunneling, making it virtually impossible for your ISP to break through and spy on you.
Moreover, Surfshark is headquartered in the British Virgin Islands, and not subject to heinous data retention laws or the 5, 9, and 14 Eyes international surveillance agreements. And did we mention Surfshark's mobile apps are a masterclass in simplicity and usability?
Pros
Robust servers blast through geoblocks to access your favorite streaming sites
Torrent safely on any server, no guesswork required
VPN obfuscation on any server with special Camouflage function
Favorable BVI jurisdiction guarantees no logs kept
Helpful 24/7 live chat with an actual human being.
Cons
Overall, not much to complain about
New-kid-on-the-block status may not instill same trust as larger providers.
Read our full Surfshark review.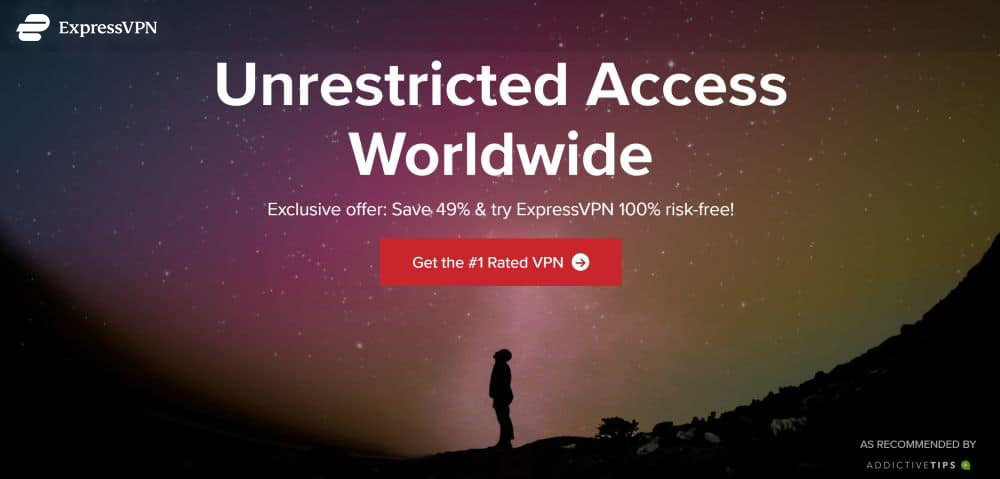 ExpressVPN is an established, trustworthy, and agile VPN service. It provides plenty of speed and security without sacrificing usability, with lightweight apps for a variety of platforms, while making it so easy to connect and stay safe you don't even have to lift a finger. ExpressVPN also runs a network of over 3,000 servers in 94 countries around the globe, each delivering blink-of-an-eye quick connection speeds for incredible TV and movie streams. You can finally watch your favorite shows without having to sit through long buffering screens.
ExpressVPN's privacy features are always at work to keep you safe online. Data is protected with 256-bit AES encryption and backed by a zero-logging policy on traffic, DNS requests, and IP addresses. DNS leak protection and an automatic kill switch also deliver a reliable safety net in case of an accidental disconnect. These features are active on all Verizon devices, as well, including iPhone and Android.
Read our full ExpressVPN review.
Pros
SPECIAL OFFER: 3 months free (49% off - link below)
Super fast servers
Govt-level AES-256 encryption
No logs for personal data
Great customer service via chat.
Cons
Expensive month-to-month plan.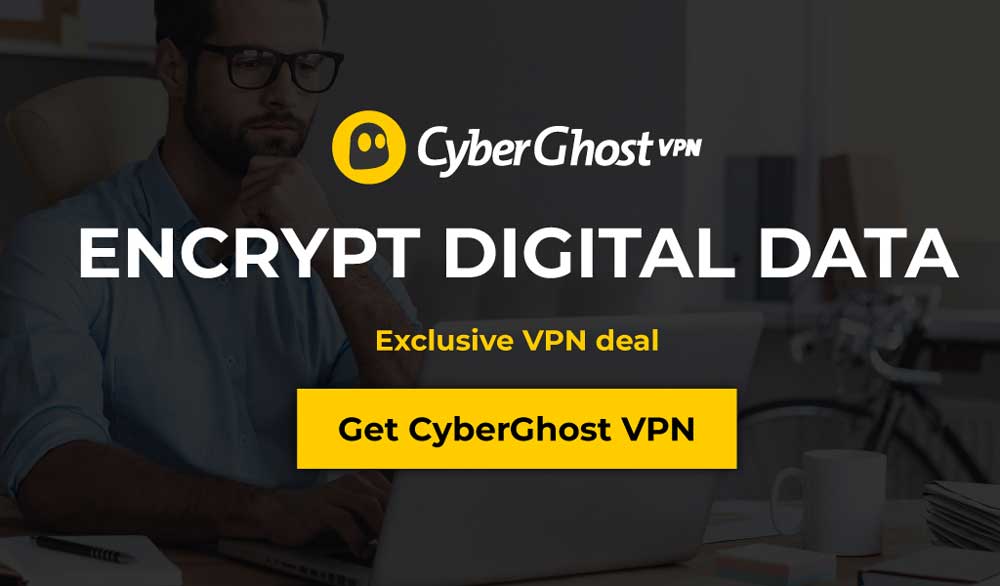 CyberGhost is one of the most reliable VPNs on the market, delivering all the speed and security you need to protect your Verizon devices from harm. The company offers incredible speeds around the world thanks to a massive server network of 2,400 nodes in 60 different countries. No buffering delays or internet slowdown with CyberGhost, just fast connections with any device, accessible with a single click.
CyberGhost's privacy features keep you secure with 256-bit AES encryption on all data, a zero-logging policy on traffic, time stamps, and IP address, and both DNS leak protection and an automatic kill switch. These foundational features hide your identity each time you go online, allowing you to connect with fully encrypted data no matter where you travel.
Read our full CyberGhost review.
Pros
Works with American Netflix
Affordable plans
Apps for ALL devices
Zero logs
Money-back guarantee.
Cons
WebRTC leak detected
Can't unblock some popular streaming sites.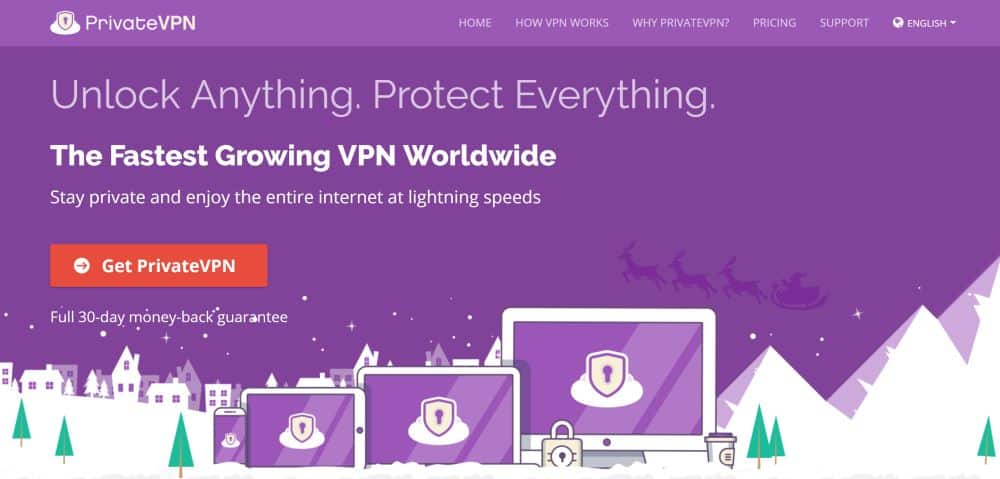 PrivateVPN is a balanced and user friendly VPN that delivers just the right balance of speed and security. The service lets you stay safe on Verizon devices and plenty of other hardware thanks to smart privacy practices and fast servers around the world. Want to stream HD movies or download large files? PrivateVPN makes it easy, fast, and secure.
PrivateVPN runs a dedicated network of over 150 servers in 60+ countries, enough to deliver speed and connection variety regardless of your location. You can travel around the world and still find a nearby server to use, and you won't sacrifice speed or security in the process. PrivateVPN locks down data all data passing through the network with 256-bit AES encryption, and it keeps your connection safe with an automatic kill switch, DNS leak protection, and a zero logging policy on traffic.
PureVPN offers a complete, all-in-one security suite for its members, allowing you to stay safe from online dangers while keeping your identity hidden and secure. With PureVPN you'll have anti-virus protection, malware shields, app blocking, and DNS-based website filtering, all easily accessible from the default VPN software. Grab the app and turn on protections one by one, then you're safe and sound.
PureVPN doesn't skimp on the VPN security features. The service includes a zero-logging policy on traffic, an automatic kill switch, 256-bit AES encryption on all data, and DNS leak protection. These features work to keep your data secure no matter what environment you're browsing in. And with PureVPN's network of 2,000+ servers in 140+ countries, you're guaranteed a fast connection at all times.
Read our full PureVPN review.
Using a VPN with Verizon
Don't worry, the hard part is over. The most difficult part of finding the right VPN to use with Verizon is researching the service that fits your needs. With the information and recommendations above, we've made that process as painless as possible. Now it's time to get things set up so you can enjoy a private online experience.
Whether you connect through Verizon using a smartphone device or have an at-home internet service with the company, the steps below will walk you through the process of setting up a VPN with Verizon.
Step 1 – Set Up Your VPN
Did you pick out one of the VPN recommendations above? After you've created an account with your service, it's time to start the installation process. The details will vary depending on the VPN you chose, but the basics are always the same. Use the steps below to get started. If you get stuck, check your VPN's support pages for a customized walkthrough of the installation process for your particular Verizon device.
Sign into your VPN and download the app. If you have a home Verizon internet connection, get the app for your operating system (Windows or Mac). If you have a Verizon mobile device, you'll usually be redirected to download the VPN from Google Play or the iTunes App Store.
Install the VPN app on your device, launch it, then log in.
Connect to a recommended server. Most VPN apps do this automatically.
Look through your VPN's configuration pages and set it to automatically connect each time you start your device.
Minimize the VPN or let it run in the background. As long as it stays connected, your Verizon internet is secure.
Step 2 – Verify Your IP
This step is optional but useful. If you just switched VPNs or if you're new to VPNs as a whole, you can run a quick test to make sure the service successfully connected and is actually keeping you safe. All it takes is a couple of seconds, but it can mean the difference between online security and losing your privacy.
Make sure your VPN is active and connected.
Open a web browser on your device and go to ipleak.net.
Wait for the page to load, then run an IP address lookup.
Look at the box at the top beneath "Your IP address". If it shows a country other than the one you're currently in, the VPN is working correctly.
If the box shows your physical location, check with your VPN provider to resolve an IP leak error.
Step 3 – Enjoy the Secure Web
After you've chosen, installed, and activated your VPN, you're ready to enjoy the safe and secure web. Make sure your VPN activates and connects each time you start up your device, otherwise you won't enjoy the protection it offers. Also make sure you install the app on every device you want to keep safe, even if it's not on a Verizon network. This includes smartphones, PCs, laptops, tablets, and even things like Fire TV and set top TV streaming boxes.
What About Verizon's VPN?
Technically speaking, Verizon does offer a VPN service (as does its main competitor, AT&T). The company doesn't advertise it much, but it's called Wireless Private Network VPN. It's designed more for business use than individuals, and its feature set is somewhat similar to the VPNs above. The price and options offered by Verizon's VPN are a far cry from what you'll get with our recommended companies above, however.
A VPN needs to offer a basic set of features to ensure your online safety. These include but are not limited to a zero-logging policy, DNS leak protection, an automatic kill switch, and strong 256-bit AES encryption on all data. When combined, these features form a foundation of privacy on the web, hiding your identity and making your data unreadable to any third party, including Verizon.
If you use Verizon's own VPN, you'll be missing out on a lot of these features. Furthermore, you have no guarantee Verizon isn't logging and spying on your data, as they hold the encryption keys and are perfectly capable of doing so. Your best bet for online security is to use a trustworthy service like the VPNs above. That way, you know your data is always safe, and that you're getting the fastest and best VPN service possible.
Conclusion
Verizon is one of the largest wireless carriers and internet providers in the U.S. The company serves millions of people, so chances are you or someone you know is accessing Verizon right now. Staying safe on the telecom giant's network is extremely important, however. By using a VPN with Verizon you'll make sure your data is secure, your identity is hidden, and all of your personal information locked down tight.
Are you personally concerned with Verizon snooping in on your data, and if so, why? What are your experiences using a VPN on their network? Make your voice heard in the comments below.