We are reader supported and may earn a commission when you buy through links on our site.
Learn more
Best VPN for Iraq in 2021 to Bypass Internet Censorship
Iraq has seen no shortage of social and political upheaval, and as such it's important to protect your digital rights with a VPN whenever you connect to the Internet within the country. Today, we'll teach you how to choose the best provider to dodge Iraqi surveillance and censorship, while keeping your anonymity intact.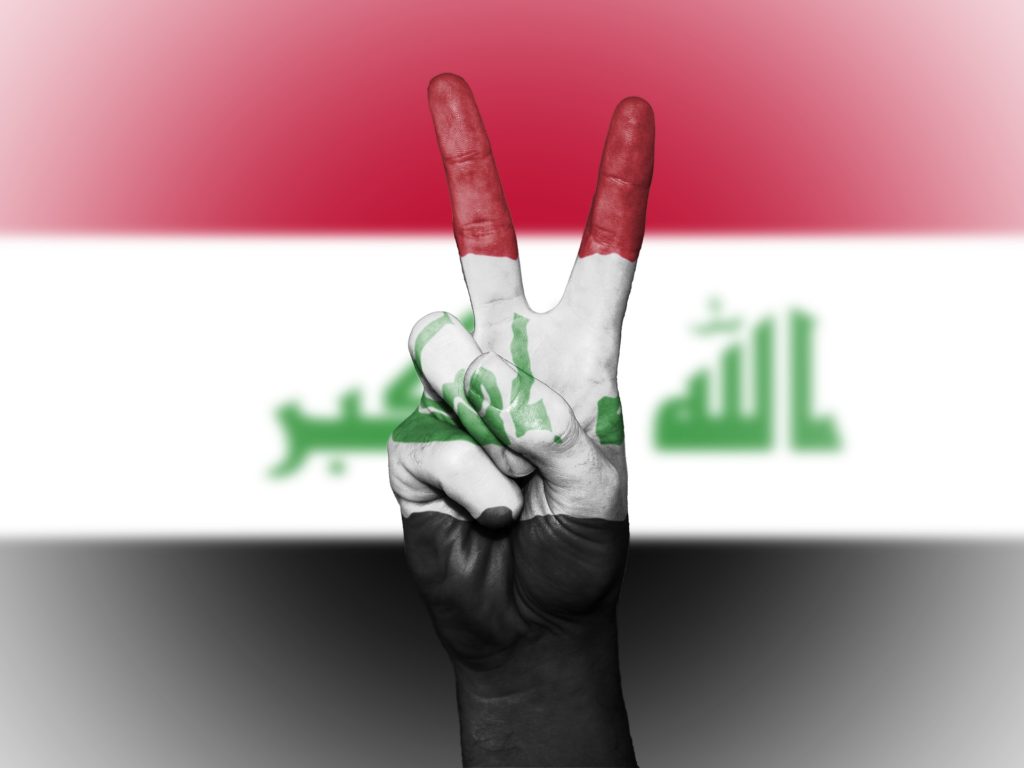 Are you living in or planning to travel to Iraq? As the conflict with the Islamic State continues to shape governmental policy regarding privacy, it's never been more important to protect yourself. Today, we'll show you the best VPN for Iraq to help you do just that. As of 2019, Iraq is rated "not free" by freedomhouse.org. While this has more to do with political corruption than overt censorship of the Internet, there are still restrictions on free speech, especially that in support of the now-banned Baathist party.
Digital rights in Iraq are fraught with political instability, but you can regain control over your privacy online with these VPNs:
NordVPN – Best for Iraq – NordVPN is a stalwart defender of digital privacy rights, trusted by thousands of users the world over. Beat Iraqi censorship and surveillance with the unbreakable NordLynx protocol.
Surfshark – A modern VPN with advanced anti-censorship features. Extremely affordable, even on a tight budget.
ExpressVPN – The smart choice for bandwidth-starved networks, thanks to its blazing fast network and Lightway encryption protocol.
CyberGhost – One of the easiest VPN interfaces, enabling advanced protections in a single click.
PureVPN – Offers a truly expansive network that encompasses spoofable IPs in more than 140 countries.
In a country where rule of law is often enforced by tribal bodies rather than the dysfunctional judiciary, you want to ensure that you retain your online privacy. Otherwise, you open yourself up to hearsay and false claims of your activity. A VPN can help, and this guide will show you the best providers to shore up your cybersecurity in war-torn Iraq, or anywhere else in the world.
30-days money back guarantee
What makes a good VPN?
There is an overwhelming selection of VPN providers on the market, each claiming to be the best. How do you choose? We've made it simple by narrowing it down to a quick list of what we think are the best, based on the following criteria:
Servers – Lots of servers located in many countries throughout the world yields faster, more stable connections. It also gives you more choices when bypassing geoblocks to view restricted content.
Encryption – Military-grade 256-bit AES encryption is the industry standard for good reason: it can't be broken by any known means of brute force attack. Settle for nothing less.
Logging – A VPN should never keep records of what you do on their network, otherwise these can be hacked or requisitioned by government authorities to identify you.
What makes a bad VPN?
When your security is on the line in troubled countries like Iraq, stay far away from so-called "free" VPNs. These offer free access to their networks in exchange for free access to your personal data, which they happily sell off to the highest bidder, making you less safe than before. Some even hijack your device in secret to be used as part of a botnet. Your peace of mind and safety is worth the investment of a few dollars a month.
Best VPNs for Iraq
Now that you know a bit more about how a good provider can protect you and how a bad one can harm you, let's take a look at the very best VPNs for use in Iraq: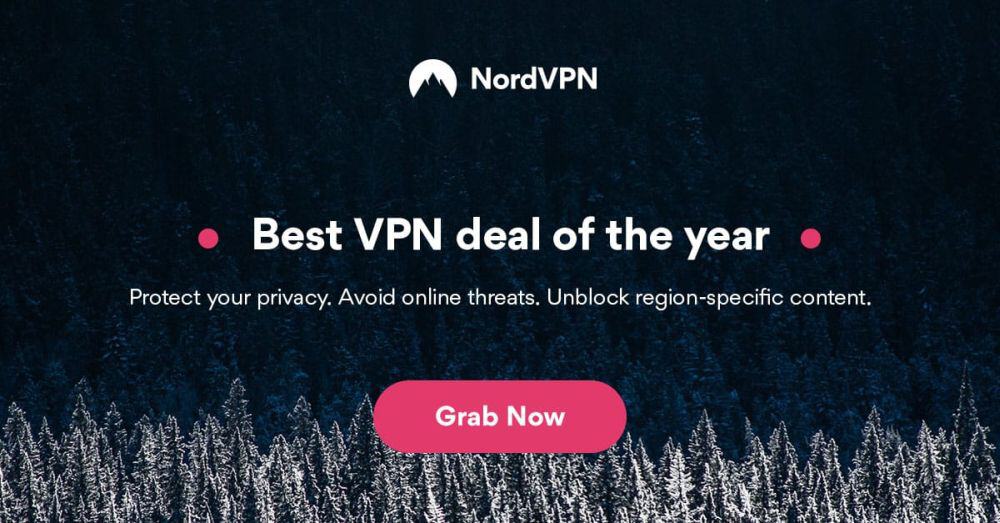 NordVPN may not have the single biggest server network in the industry, but it's not far off. Currently numbering over 5,800 servers in 59 countries, you'll be spoiled for choice when it comes to tailoring your VPN connection to your needs. Sheer numbers not enough? Dig down into the advanced settings to access special servers preconfigured for various uses, like obfuscation, multi-hop VPN, anti-DDoS, and even onion over VPN when anonymity is of the utmost importance.
NordVPN locks hackers, ISPs, and snooping governments out of your data stream with 256-bit AES encryption, and covers your tracks online with one of the most comprehensive no-logging policies you'll find anywhere. You'll never have to worry about artificial caps on your precious Iraqi bandwidth or speed, either, as NordVPN explicitly guarantees against the practice of throttling.
You can use one account with NordVPN to protect up to six devices, with dedicated software available for all the major device platforms, including Mac OS, Android, iOS, Windows, and many more besides. If you encounter any issues NordVPN has an exceptional customer service department that offers 24/7 support along with a large array of knowledge documentation in their online help centre.
Read our full NordVPN review.
Pros
Unblocks American Netflix
5,400+ servers globally
Allows multiple connections (6 devices)
"Double" data protection
Money back guarantee policy.
Cons
Some servers can have average d/l speeds
Sometimes slow in procesing refunds (but always do).

Surfshark makes sense for Iraqis for a number of reasons. First, it is uncompromisingly secure, offering connections to over 3200 servers in 65 countries, protected by 256-AES-GCM encryption via OpenVPN, IKEv2/IPSec, or WireGuard. There are numerous additional features including obfuscation, double encryption, static IPs, plus the special NoBorders method which defeats government restrictions preemptively.
But another main draw is price. Surfshark is already available at rock-bottom monthly fees, even less than many "low-cost" but ultimately basic proxy services. But this consumer-friendly provider allows for unlimited simultaneous connections, meaning you can potential split your subscription with a friend or two.
Beyond these virtues, Surfshark also is great at ensuring you never leave a trace behind. It offers a kill switch, IP/DNS/WebRTC leak protection, RAM-only servers which periodically purge your metadata from memory, plus an independently verified no-logging policy.
Pros
Reliably unblocks Netflix US, UK, Japan, and more
Server selection is dead simple and quick
30-day satisfaction guarantee
Based in the British Virgin Islands, where there are no data retention laws
Helpful 24/7 live chat with an actual human being.
Cons
Overall, not much to complain about
Apps may be too simplistic for power users.
Read our full Surfshark review.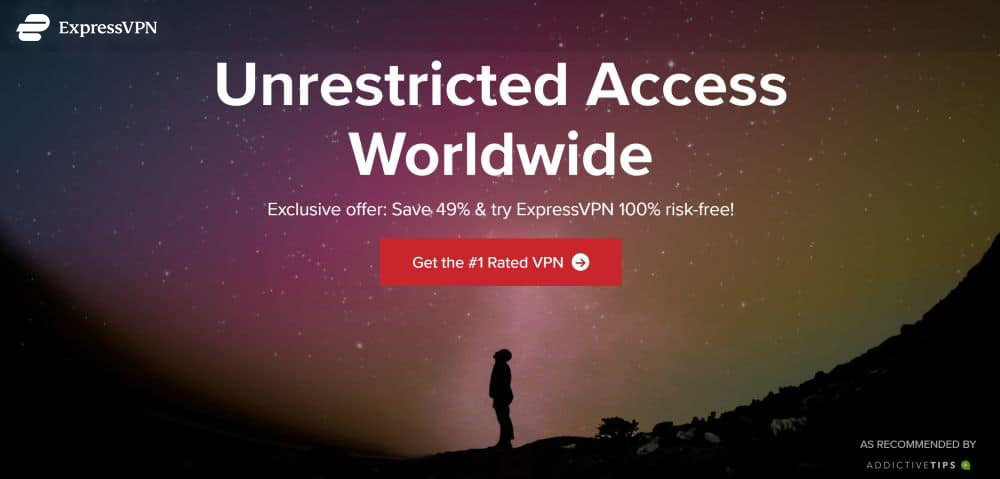 ExpressVPN consistently ranks at the top of most VPN-best lists, and it isn't hard to see why. This provider has all but set the standard for VPN benchmarks, offering some of the most consistently fast connection speeds you'll find anywhere. ExpressVPN's incredible performance is due in large part to their extensive server network, numbering 3,000+ nodes in 94 countries worldwide, which gives you plenty of options to find the very best connection given your location. To help you dial things in, ExpressVPN even offers a built-in speed test.
But what good is speed in a country like Iraq without security? ExpressVPN is uncompromising, offering 256-bit AES encryption over OpenVPN, as well as options to use L2TP/IPSec, PPTP, and SSTP for busting through extra-tough censorship. Backing this up is an automatic kill switch (desktop software only), DNS leak protection, and a solid no-logging policy covering your connection and usage metadata.
Rounding out the package is extreme ease of use. When you're looking for a privacy solution fast, ExpressVPN offers a one-click interface absolutely anyone can use. Coupled with wide software availability for virtually any operating system on the market, and you've got one of the most complete overall VPN offerings money can buy.
Read our full ExpressVPN review.
Pros
SPECIAL OFFER: 3 months free (49% off - link below)
94 countries, 3,000+ servers
Very simple and easy to use
Strict no-logs policy
Customer Service (24/7 Chat).
Cons
Max 3 simultaneous connections
Slightly more expensive than some other options.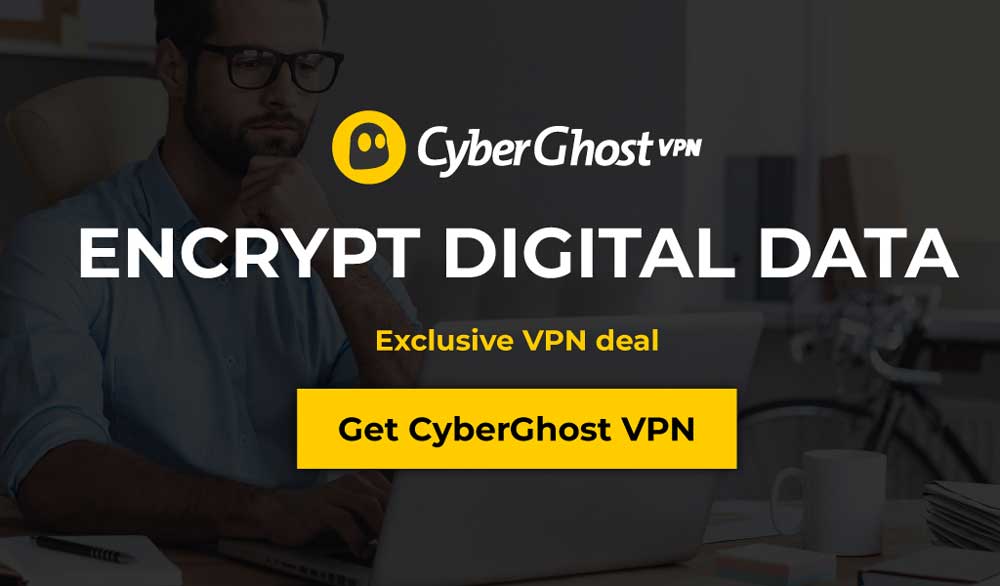 If ease of use and reliability are important to you, CyberGhost fits the bill perfectly. This provider offers incredible Internet protection without overcomplicating the user experience. The interface is colourful, minimalistic, and presents you with six simple choices upfront to tailor the VPN settings to your current needs online (this can include unblocking censored websites, staying extra-safe on public Wi-Fi connections, and more). With a single click, you'll be off and running in full confidence!
Behind the scenes, CyberGhost packs some impressive features, including 256-bit AES encryption and a massive server network offering some 6,300 servers in 89 countries worldwide. If you want to take a more hands-on approach in configuring your software, you can toggle on settings to block out adds, compress your data stream, or even step down some security provisions in order to boost speed (especially useful in bandwidth-starved Iraqi networks). All of this is backed by one of the industry's best no-logging policies–they don't even store the email you use to sign up.
CyberGhost's lightweight software is available on every major operating system, and your subscription grants powerful VPN protection to as many as five devices simultaneously.
Read our full CyberGhost review.
Pros
Works with Netflix
3,600+ servers, 55+ countries
Jurisdiction in Romania
No logs policy
Money-back guarantee.
Cons
WebRTC leak detected
Doesn't unblock all streaming services.
PureVPN does things a little differently: rather than settling for anonymizing your IP address and encrypting your traffic, this provider goes a step further with a whole suite of cybersecurity provisions. This includes malware shields, app blocking, DNS level website filtering, and even dedicated anti-virus protection.
Bells and whistles aside, PureVPN makes it onto our list thanks to its outstanding core VPN functionality. Your subscription nets you 256-bit AES encryption, a kill-switch add-on, SecureDNS leak protection, and a strict no-logging policy. PureVPN also offers connections to over 2000 servers, located in a whopping 140 countries worldwide. This means Iraqi users can truly access the breadth of the free and open Internet in just a few easy clicks.
Read our full PureVPN review.
How to activate your VPN for protection in Iraq
Once you've settled on a VPN provider, the hard part is over. While the process may vary slightly depending on your provider and device, you can generally get up and running with full-blown VPN protection in a matter of minutes using these instructions:
Navigate to your VPN's product page, and choose a subscription that fits your needs and budget. Create an account, and complete payment.
You'll likely receive email confirmation of the purchase, along with a link to download the right software for your device. (If this isn't the case, return to the VPN website, log in, and search for the downloads page in the menu). Once you've clicked through, follow the installation instructions, and wait for the process to complete.
Now that the software is on your device, sign in using your account credentials. This will trigger the app to automatically launch, and connect to the nearest VPN server.
Depending on your goals, you may be fine with the default settings. If you want to unblock content from a specific country, simply navigate to your VPN software's server list to change countries, and search for the appropriate location. With a single click, your data will be routed through that node, and relabeled with an IP address matching that location.
The last step is option, but recommended for top security. In your browser, navigate to ipleak.net to test your connection. The site will automatically detect your IP address, and display the corresponding country. If it's the country you connected to, congratulations! You are fully protected by your VPN. (For example, if you connect to Canadian VPN server, ipleak.net will display your IP location as being in Canada. If it displays Iraq, contact your VPN's customer support to troubleshoot the problem).
Three reasons to use a VPN in Iraq
Anonymity
Capacity for online surveillance worldwide has increased, and civilians everywhere criticize the lack of transparency on how these measures are used. VPNs disguise your IP address, thus preventing anyone from tracing your activity back to you personally. This is especially important in places like Iraq where rule of law is arbitrated not by a fair and impartial government, but instead largely by local sects with competing motivations and prejudices. You may be doing something online you consider innocent enough, which is punishable by whoever happens to be monitoring your connection. The privacy provisions afforded by a VPN make this a non-issue.
Data protection
Kurdistan controls Iraq's Internet access, and thus has free rein to monitor traffic as it sees fit. VPNs can help to protect you from snoopers by encrypting your online data and hiding your IP address. So, if someone does manage to get a lock on your data stream, they won't know where it came from, where it's going, or what its contents are. Instead, they'll simply see an indecipherable string of nonsense, courtesy of powerful VPN cryptography.

Beat geoblocking
The Internet is mankind's most important invention since the printing press, and is responsible for an unprecedented sharing and free flow of ideas and communications. Why should you have to suffer with limited access based on your geographic location? Unfortunately, this is a reality for people all over the world, and the problem is worse for countries like Iraq. By using your VPN to connect to a foreign server, you borrow another country's IP address and thus gain a digital passport to enjoy the free and open Internet.
Avoid throttling
ISPs are known to practice throttling, which means they intentionally slow down your internet speeds. This happens for many reasons, but Kurdish control over the bulk of Iraqi Internet has prompted the Iraq government to nationalize what little infrastructure they have left, hiking prices as high as $399 per month for 1 mbps access. With bandwidth at a premium, it's crucial to ensure you get your money's worth by evading targeted throttling at all costs; your VPN "tunnel" hides the nature of whatever you do online, preserving your connection speeds.
Conclusion
Iraq isn't exactly a hub of Internet activity, with only a small portion of the population even able to go online. Those few users have to deal with politically motivated outages, sky-high costs, and questionable judicial oversight should they be accused of viewing restricted content or posting support for banned political factions. Whether you live in Iraq, or are simply traveling there, it pays to be prepared to defend your privacy online. The very best way to do that is with a VPN, and today we showed you four of the best providers for this purpose.
What are your experiences with the Internet in Iraq? Has a VPN helped you overcome limitations endemic to the region? Let us know your thoughts below.