We are reader supported and may earn a commission when you buy through links on our site.
Learn more
How To Change Netflix Region or Country: Watch Any Country's Netflix Version
Netflix has a vested interest in making it extremely difficult to change your account region to watch foreign content, but we've got a workaround literally anyone can use: spoof your virtual location with a VPN. While most VPNs have been blocked by Netflix, our recommended providers below still work to unblock silky-smooth HD video streams anywhere in the world.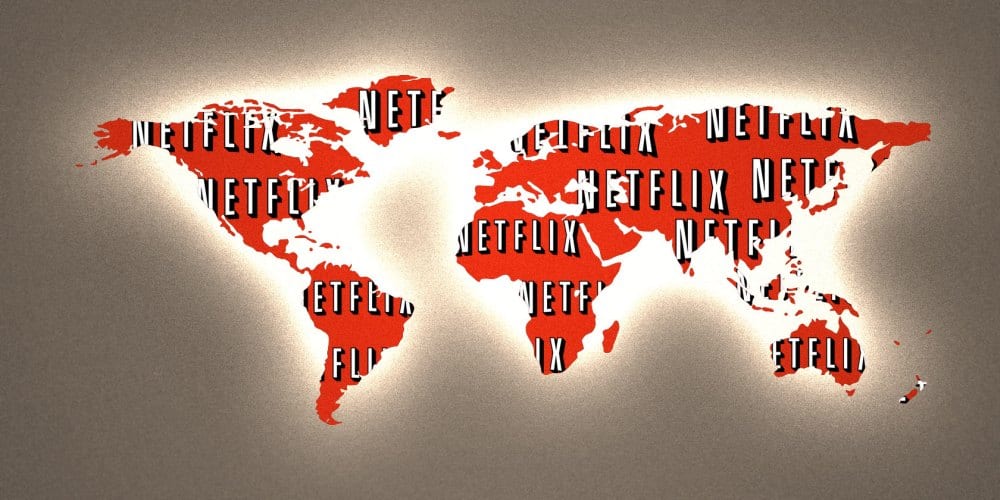 Netflix caters to dozens upon dozens of regions and keeps nearly 150 million subscribers busy on a daily basis. The content you can watch on Netflix varies depending on your location, however, which forces you to use VPNs to break through geo-restriction barriers. If you want to learn how to change countries on your Netflix account in order to access more content, we've got the complete guide below.
Wanna cut to the chase? Unblock international Netflix libraries with these VPNs:
NordVPN – Best Netflix VPN – When it comes to spoofing, you want servers, and lots of them. NordVPN maintains the overall most robust network in the business, and has the extra provisions needed to beat Netflix's VPN ban.
Surfshark – Obfuscation on every server plus efficient tunneling equal smooth, private Netflix streams anywhere in the world.
ExpressVPN – Practically made for Netflix, this provider prioritizes connection speeds.
CyberGhost – Makes it dead simple to change your Netflix region with a single click.
PrivateVPN – Advanced tunneling and encryption, with a privately owned and maintained server network for improved stability.
PureVPN – Routinely bypasses the world's harshest Internet restrictions (China), network connects to more countries than any other.
Whether you're looking to watch Netflix movies from Japan or just get rid of the awful Netflix proxy error, using the right VPN is the way to go. This will let you change the country on any Netflix account at the press of a button. No frustrating settings changes or wait times, just instant access to your favorite shows around the world. We show you how to change Netflix region right now.
30-days money back guarantee
Understanding Netflix region blocks and geo-restrictions on content
Netflix is available in over 190 countries around the world. Its movies aren't the same in any two of those regions, however. Why does this happen, and how can you keep watching your favorite Netflix programs no matter where you go? Let's break it down.
Why does Netflix change movie availability in different regions?
Netflix has earned a reputation over the last few years for being a frustrating movie service to use when traveling abroad. Most streaming services are like this, however, all because of international content laws.
Territorial licensing issues force websites that offer TV shows and movies to restrict what content is available in which area. The creators of those shows do this so they can maximize their profits for any given piece of media by selling it to different distributors across the globe. The company that bids the highest gets the license, and depending on that agreement, Netflix may or may not be able to offer a stream.
When Netflix buys the rights for content in a region, it first checks to make sure people living in that country are interested in the content. Audiences in India want to watch Yeh Rishta, for example, while users in Brazil won't be as interested. Netflix then buys rights in India but nowhere else. Governmental restrictions can also play a part in content availability, which is something Netflix can't work around.
Another issue surrounding media availability is related to local distribution deals. Even if a show is extremely popular in one area, Netflix may not be able to buy the streaming rights due to competing services. Archer is a prime example of this. Netflix offers the show in a number of countries, but not in the U.S. where its main audience resides.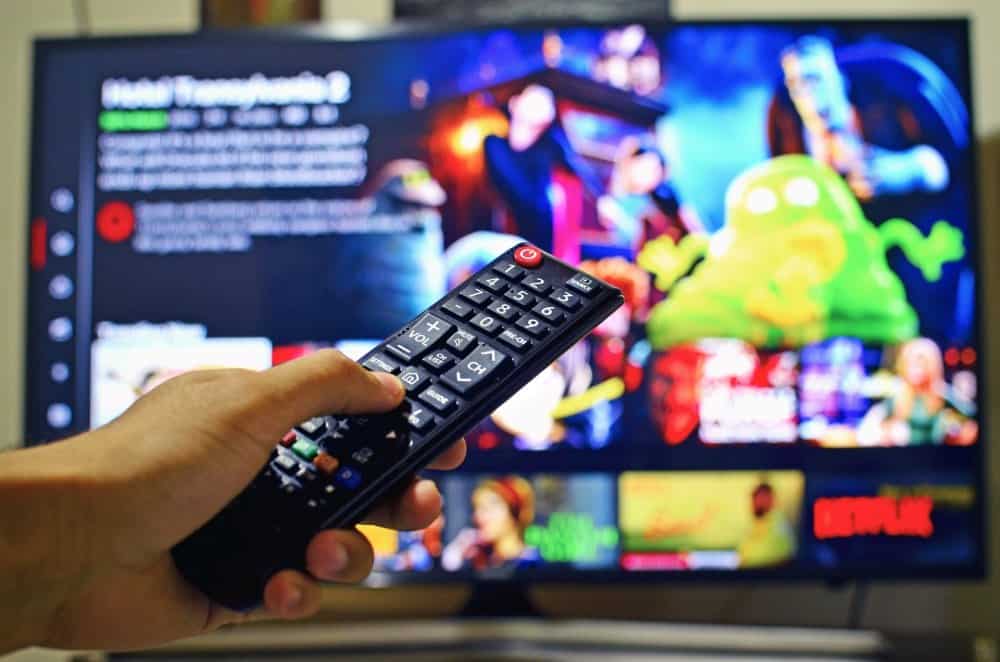 What does it mean to change Netflix region or country on your account?
When you create a Netflix account, you aren't required to select a country of residence. This is automatically detected when you enter your billing information, and Netflix does not make you change it if you move to a new area or travel frequently. According to the Netflix support pages, you're free to subscribe using any payment method you want, region-specific or otherwise.
If you move and you want to be billed in the currency of your new country, Netflix recommends you actually cancel your account, then restart it from the new country within the available Netflix regions with all-new payment details. This shows how unimportant regional location is as far as billing is concerned.
Changing which account Netflix recognizes you're from, and thus changing what content is made available to you, is an entirely different process. For this you need to change Netflix region switch out your IP address using a good proxy or VPN service. You don't have to change your Netflix account details or payment method, just find the right VPN to use Netflix and you're set. We'll cover all of that in the sections below.
Spoof your virtual location with a VPN – How to change Netflix region and access Netflix content from another country
A reliable virtual private network (VPN) offers a ton of benefits. For starters, you can hide your identity from online surveillance efforts and cyber criminals. Data you send through a VPN is also encrypted for unbreakable privacy, even on smartphones, tablets, and streaming devices such as Fire TV.
In addition to keeping your data safe, VPNs also provide a host of virtual location services that give you the ability to change (aka "spoof") your Netflix country with just a few clicks. Choosing the right VPN isn't as easy as you might think, though, as there's a lot of data to sift through and compare. In general, look for a service that offers DNS leak protection and automatic kill switches, has fast servers, offers lightweight apps, and runs a strict zero-logging policy.
Review of the Best VPNs to change Netflix region quickly and securely
Not every VPN works with Netflix thanks to its proxy ban, but we've compiled a list of VPN providers that do. Not only will they let you change your Netflix region to unblock foreign content, they'll speed up your connection and boost your anonymity online. Check out our reviews of the following Netflix VPNs below: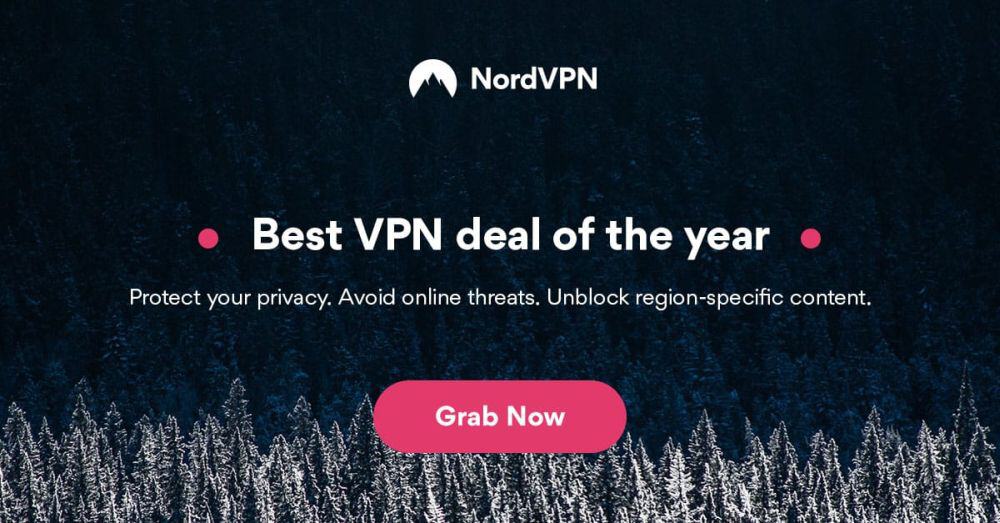 NordVPN is the fastest and most reliable VPN with countless satisfied customers around the globe. The company runs an impressively large network of over 5,500 servers in 58 countries, too, which means you can sign up and stream Netflix from just about anywhere. All servers are available without a single limitation on speed or bandwidth, and you also get access to unique features like double encryption, protection from DDoS attacks, and onion routing over VPN.
NordVPN's lightweight software comes with everything you need to stay safe and stream Netflix movies on any device, from PC to Mac, Linux, iOS, Android, Fire TV, and more. You also get 256-bit AES encryption, DNS leak protection, an automatic kill switch, and a zero-logging policy that covers time stamps, DNS requests, IP addresses, and traffic when you join. It's extremely easy to set up NordVPN and use on your favorite device, and it's a great way to change Netflix countries for unlimited movies, too!
Read our full NordVPN review.
Pros
SPECIAL OFFER: 2-yr plan (68% off - link below)
Fast and stable connections
256-bit AES encryption with perfect forward secrecy
Strict zero logs policy on both traffic and metadata
Money back guarantee policy.
Cons
Automatic server selection can be unreliable
Can't specify City or Province in App.

Surfshark has enjoyed a meteoric rise to the top tier of VPN providers since its launch in 2019. And one of the main drivers of this success is the fact that every server just works to unblock Netflix. No fiddling around with advanced settings, no jumping from server to server; just launch your VPN, pick the country you want to watch Netflix in, and enjoy!
The way Surfshark accomplishes this feat is by adding blanket obfuscation to every server. Essentially, your VPN app constantly scans for surveillance threats like Netflix's deep packet inspection, then automatically enables the proper settings to counter them.
Of course, Surfshark's fundamentals are all in order as well, with powerful 256-AES-GCM encryption, modern tunneling protocols (OpenVPN, IKEv2/IPSec, WireGuard), and a wide 800+ server network. In total, Surfshark is capable of consistently unblocking 14 Netflix libraries, and counting. Finally, there are zero logs for zero-worry streaming!
Pros
Reliably unblocks Netflix US, UK, Japan, and more
Over 800 servers in 50 countries worldwide, and constantly growing
Unlimited simultaneous connections–Protect your whole family!
Based in the British Virgin Islands, where there are no data retention laws
Responsive customer support available 24/7.
Cons
Connection speeds won't impress users of other high-end VPNs
Young VPN still has plenty of room to grow in terms of advanced functionality.
Read our full Surfshark review.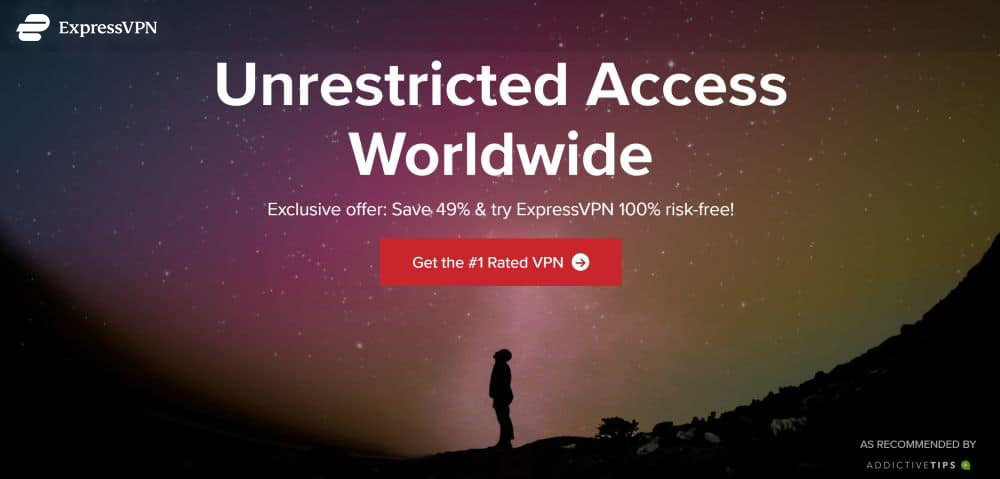 ExpressVPN is a speedy and reliable VPN. It delivers some of the best software options of any VPN, offering full support for PC, Mac, Linux, Android, iOS, and many more. This gives you the ability to quickly unblock Netflix and change countries no matter where you prefer to stream. ExpressVPN makes it easy with a simple one-click interface and lightweight app design, so it never gets in the way of your favorite shows. It's also one of the most reliable VPNs to offer full Netflix access from around the world.
Data sent through ExpressVPN's network is secured with strong 256-bit AES encryption and backed by a zero-logging policy on traffic, DNS requests, and IP addresses. Information stays secure thanks to an automatic kill switch and DNS leak prevention features on the app, as well. All of these work with ExpressVPN's network of over 3,000 servers in 94 different countries to give you a fast and secure connection anywhere in the world.
Read our full ExpressVPN review.
Pros
Unblocks US Netflix, BBC iPlayer, Hulu and Amazon Prime
Super fast servers
Govt-level AES-256 encryption
No personal information logs kept
Live chat support available.
Cons
High cost for month-to-month users.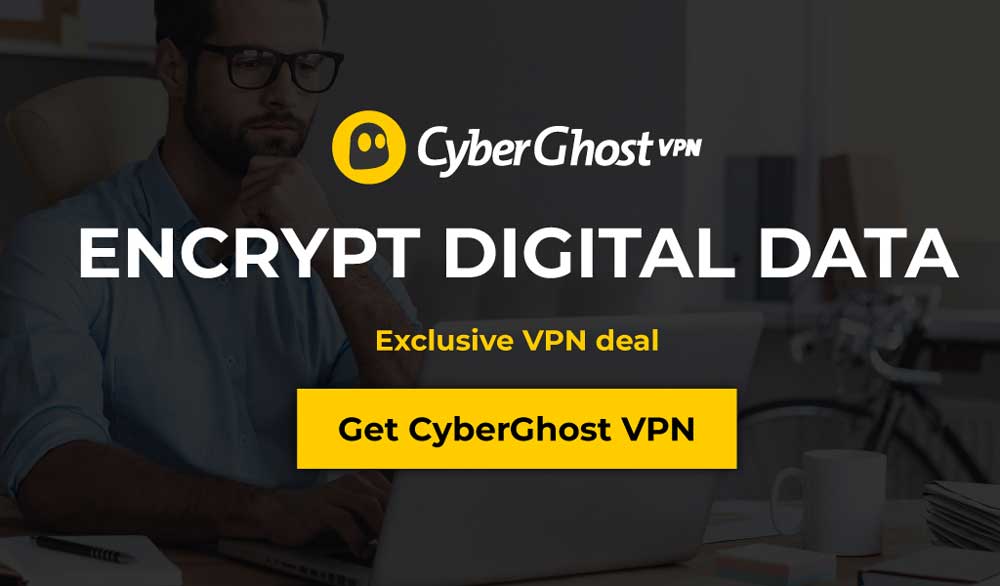 CyberGhost delivers an amazing VPN experience for anyone who wants to stream Netflix content. The company's lightweight apps run on nearly every device imaginable, including Android, iPhone, iPad, Mac, Linux, and PC. The software is easy to use, too, which makes it possible to sign in and start streaming worldwide Netflix content without hesitation. As soon as you join CyberGhost VPN you'll have full access to the company's large network of over 5,900 servers in 90 countries, all with unlimited data and no restrictions on speed.
CyberGhost's strong privacy features keep everyone safe with 256-bit AES encryption on all data, a zero-logging policy on traffic, time stamps, and IP addresses, and both DNS leak protection and an automatic kill switch. These features hide your identity whenever you go online, allowing you to connect with full encryption and an anonymous IP address no matter where you go – good news for Netflix users.
Read our full CyberGhost review.
Pros
Unblocks US Netflix + BBC iPlayer
Great user experience and easy installation
No leaks detected
Strict no logging
45-days money back guarantee.
Cons
Can't unblock some popular streaming sites.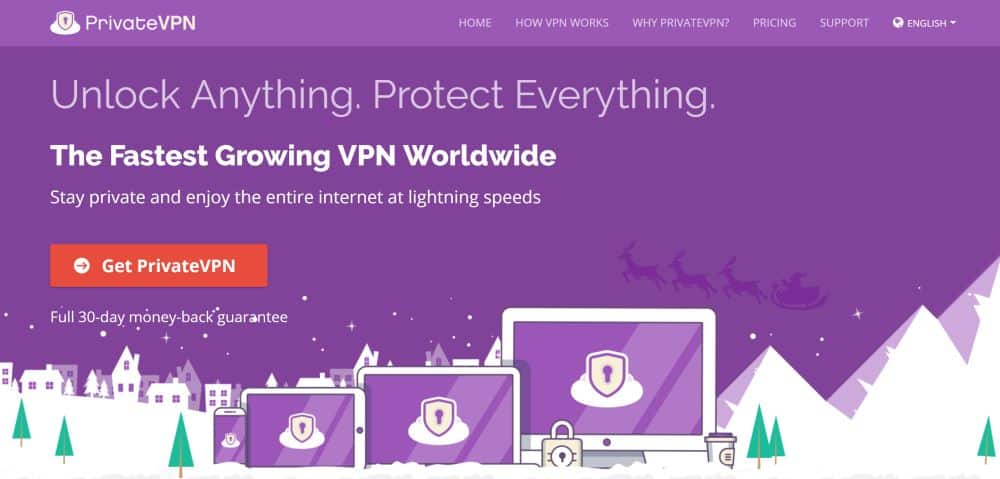 PrivateVPN is a strong, fast, and safe VPN that makes it easy to keep your data and identity secure. It offers some of the best software packages in the industry, all designed with speed and ease of use and mind. With PrivateVPN you can surf and stream from around the world in complete privacy at the touch of a button. Configure your experience with highly customizable encryption options, too, all of which are easy to access.
PrivateVPN operates a small-but-strong network of nearly 150 servers in 60+ countries. Data is locked down and secured with 256-bit AES encryption to keep your connection safe, and an automatic kill switch and DNS leak protection prevent identity reveals. PrivateVPN also delivers a zero logging policy on all traffic ensure your privacy is never at risk, even when utilizing foreign Netflix streams.
Read our full PrivateVPN review.
PureVPN does more than just protect your data and deliver region-free Netflix streams. The VPN company packs in an entire suite of security features into every download, allowing you to protect your devices with one-click anti-virus protection, malware shields, app blocking features, and built-in website filters. No other VPN gives you this much protection from as many online threats, making PureVPN one of the most comprehensive online safety services out there.
PureVPN keeps data secure with a zero-logging policy on traffic, an automatic kill switch, military-grade 256-bit AES encryption on all data, and DNS leak protection. These features work together to keep your data secure no matter where you access the internet from. And with PureVPN's fast self-owned network of over 2,000 servers in 140 different locations, you're guaranteed a great non-local connection at all times.
Read our full PureVPN review.
How to best change your Netflix country using VPNs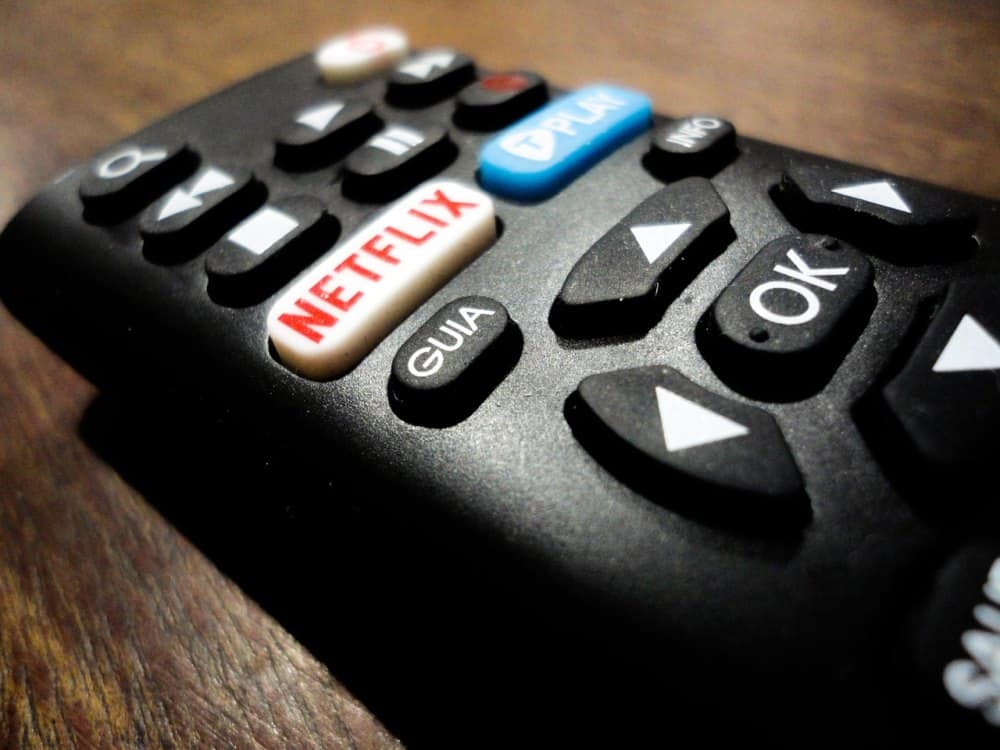 With a VPN in hand, you're ready to start using it to change your Netflix region or country. It only takes a second, and it's surprisingly easy to do!
Step 1 – Start a Netflix subscription
You have to have an active Netflix account to stream movies, even with an anonymous VPN in place. It doesn't matter where you create the Netflix account or what country your payment method is from, just as long as it's in good standing. If you don't have a Netflix subscription, use the steps below to start your account.
Go to the Netflix website and click the red Join Free for a Month button.
Click See the Plans on the next screen to continue.
Netflix offers Basic, Standard, and Premium plans, shown on the next screen. If you just need simple online movie access, Basic will do fine. Standard lets you watch in HD and on multiple screens, which is good if you have a family, but it does cost more.
In the next screen you'll enter an e-mail address and a password to create your account.
Choose a payment method. Note that if you're new to Netflix, you'll get a free month of service and won't have to pay until that ends.
Complete the checkout process and your account will be activated.
Go to the main Netflix website and sign in. Congratulations, you're ready to watch some movies!
Step 2 – Install your VPN
Start by signing up with one of the VPNs recommended above. This will ensure you have the fastest service that's perfect for good quality Netflix streams. After that, open a web browser and log into your account. Visit the VPN's downloads section and choose the app for your device. We recommend sticking with PC or Mac right now, as VPNs have a harder time changing Netflix countries on mobile devices and set top boxes.
Download and install the VPN software on your device, then launch the app and sign in. Most VPNs will automatically find the fastest server and connect as soon as you run the software. This means you'll likely get an IP address from a new country right away. If you want to change to a specific area, access the VPN's server browser and choose a city or region from the list.
Want to watch U.S. Netflix from the UK? How about unblock American Netflix in Italy? With a VPN you're ready to do all of that. All you have to do is pick the right server and connect.
Step 3 – Verify the VPN connection
You'll want to go ahead and verify your VPN connection to make sure it's working properly. An IP address leak can lead to blocked Netflix streams, so it's a good idea to run a detection test before that becomes an issue.
With your VPN active and connected, open a web browser on the same device and go to ipleak.net. Wait for the page to load and it will automatically run an IP address lookup. When it completes, look at the box beneath where it says Your IP address. It should show a country other than the one you're sitting in. If it doesn't, make sure your VPN is online and connected, then check with your VPN provider to resolve a potential IP address leak.
Step 4 – Start streaming Netflix via your VPN
After connecting and verifying your VPN, it's time to try Netflix. Open the website and start browsing Netflix's catalogue of videos. The selection will have changed based on your chosen country, as Netflix allows you to browse and queue items even from behind a VPN.
Search for something on Netflix you know isn't available in your physical area, then start the stream. Did the movie start playing? If you used one of the reliable VPNs listed above, you should be good to go. If you saw the "Whoops!" proxy error screen, however, continue to the step below.
Step 5 (optional) – Change servers and ip within your VPN software
If your original connection didn't work, you can try switching servers to see if that resolves the issue. Netflix can't block all IP addresses from all VPNs, and because VPN companies are constantly looking for new ways to restore access, chances are you'll be able to find another node that isn't restricted.
Open your VPN software and look for the server browser. Choose another node located in the region or country of your choosing and connect. Once it resolves, go back to the Netflix website, reload, and try streaming again. You can repeat this as many times as you like to find a connection that works.
If you use the Netflix app on smartphones, tablets, gaming consoles, or streaming devices, it may be impossible to access Netflix while your VPN is active. This is due to the way the Netflix app prevents access from VPN IP addresses. If you can't connect, try using a PC web browser instead.
Our Final Thoughts on Changing Your Region or Location to Access More Netflix Content
Netflix is an amazing movie streaming service with a ton of content. It delivers high quality media to over 190 countries, most of which you can easily access with the right VPN. It's surprisingly easy to learn how to change your country on a Netflix account. One click and you're done!
Which shows are your favorites to unblock and watch on Netflix?
Share your tips, tricks, and ideas for viewing content from around the world in the comments below.