We are reader supported and may earn a commission when you buy through links on our site.
Learn more
How to Hide Your IP Address for Free
If you're short on cash but need to hide your IP address for whatever reason, there are a few VPNs that allow you to accomplish this feat for free. You need to be careful, though, because not all providers can guarantee your security while IP spoofing. Today, we review the free VPNs you can trust to safely hide your IP.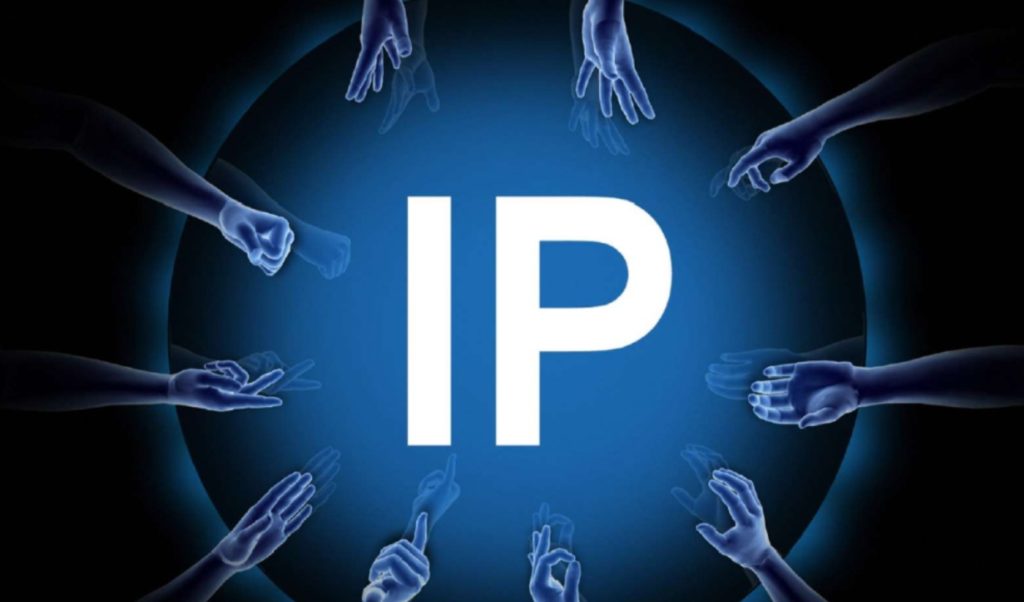 An IP address is a unique number assigned to all your devices, allowing you to communicate with other users on the web. You can think of it as your public online ID – any time you do something on the internet, your IP address is how the servers know where to send back the information you originally requested. While you couldn't surf the web without an IP, exposing it to third parties can be quite risky. For one, almost every website will store your IP address, track your browsing history, and use all this information to personalize your ads. Luckily, you can still regain control off your privacy; today, we'll show you how to hide your IP address using a VPN for free.
Any of these VPNs can be used to hide your IP for a net cost of zero:
NordVPN – Best Overall VPN – NordVPN sets the industry standard by which other VPNs are measured. They require a monthly fee, but it's modest compared to the priceless security you get in return. Satisfaction guaranteed after 30 days, or your money back.
Surfshark – A top-shelf provider with a low monthly fee. Split your subscription amongst friends for a deeper discount (thanks to unlimited simultaneous connections), or request your money back after 30 days, no questions asked.
ExpressVPN – The fastest connections in the industry, available with a 30-day satisfaction guarantee.
Hotspot Shield – Offers both paid and ad-supported free versions. A decent choice for spoofing.
Tunnelbear – Totally free, with solid 256-bit encryption and a decent network.
With a VPN, you can mask your real IP address and divert your traffic through a different server. This will not only allow you to remain anonymous, but ensure that no one, from the government to your ISP, will be able to access or track your online activities. In this article, we will discuss the best providers for hiding your real IP address, and explain the benefits of using a VPN service compared to other methods. Furthermore, we will explain how to establish a secure, private connection, without paying.
30-days money back guarantee
Best VPN services for hiding your IP address
It's not always easy to find exactly what you're looking for, but when it comes to VPNs, prepare for the market to overwhelm you. There are so many features, promises, and levels of service, you might be tempted to hang your hat up, discouraged and without a good way to hide your IP address. But don't despair!
We've got a list of the top 5 VPNs with privacy provisions guaranteed to lock down your real IP address against snooping, take a look below: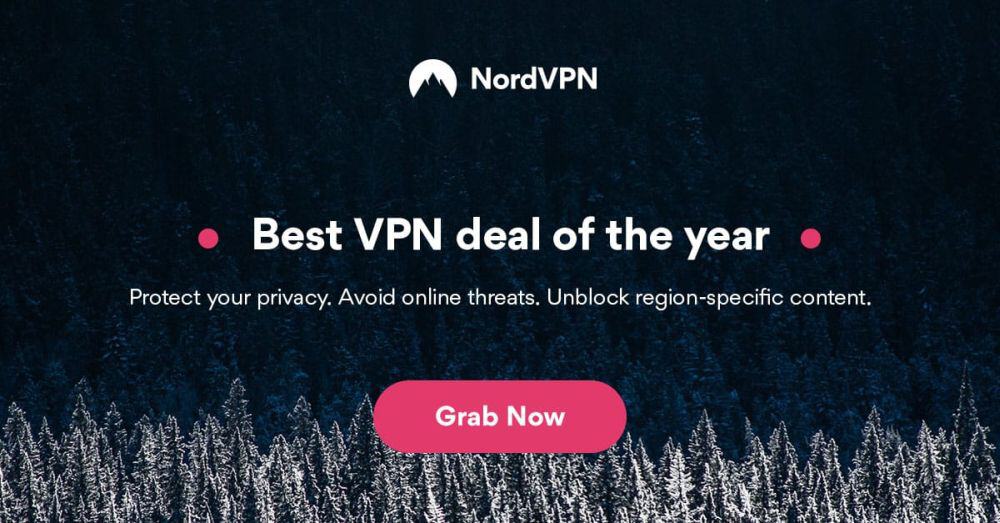 NordVPN is a top-tier service that offers users some of the best advanced features on the market. For starters, the provider has one of the largest server networks consisting of 5,400+ servers in 62 countries. These nodes are distributed across every part of the world with the exception of Antarctica, and you will always be able to establish a fast connection for speedy downloads.
Another major benefit to this network is the range of advanced servers – a feature other providers don't offer. These servers include obfuscated servers, which hides the fact that you are using a VPN, and P2P, a dedicated specialty server optimized for torrenting and downloading. Throw in the fact that you can choose from a range of encryption standards, including OpenVPN's UDP and TCP, and you have yourself a service ideally suited for fast, reliable downloads.
Another major benefit to NordVPN is its focus on security and beating censorship blocks. First, you've got the 256-bit AES encryption, which is virtually unbreakable by brute force. In addition, the provider an independently audited no-logging policy, covering everything from traffic to timestamps and browsing history. This means that no matter what, your data and activity logs can never be traced back to your identity. Another major benefit is that NordVPN is based in Panama. Since the government is segregated from major governments with harsh privacy laws, the provider is virtually immune to takedown requests.
The service has dedicated apps for all major operating systems, including Windows, Mac OS, Linux, Android, and iOS. Additionally, you get a 30-day money-back guarantee, so it's a perfect choice if you want to test out a VPN service before making a financial commitment.
Read our full NordVPN review.
Pros
Very affordable plans
Extensive server park of over 5,400 different servers
Strong encryption is used on all connections
Based in Panama
Money back guarantee policy.
Cons
Some servers can have average d/l speeds
Apps can be a bit cumbersome to use.

Looking at the cost alone, you'd naturally assume that Surfshark has to make some concessions to speed, security or both. But astoundingly, this is far from the case; Surfshark ranks easily amongst the best premium VPNs on the market according to its featureset.
Your subscription nets you connections to over 3200 servers across 65 countries, routed via OpenVPN, IKEv2/IPSec, and WireGuard and encrypted with the unbreakable 256-AES-GCM cipher. There's never any logging, and Surfshark even throws in a kill switch, IP/DNS/WebRTC leak protection, and anti-malware and adblocking for good measure. Speeds are excellent across the network, which exists on RAM-only infrastructure.
To make a good thing great, Surfshark has lifted the common limit on number of simultaneous connections. This means you can connect all your devices, and share with a friend to split the cost even further. If Surfshark doesn't work for you, get a full refund after 30 days.
Pros
Reliably unblocks Netflix US, UK, Japan, and more
Multi-hop connections readily available
Clean, dead-simple app interface makes constant security a no-brainer
Absolutely no logging of connection data, IP addresses, bandwidth used, or traffic
24/7 live chat ensures maximum uptime.
Cons
Connection speeds won't impress users of other high-end VPNs
Young VPN still has plenty of room to grow in terms of advanced functionality.
Read our full Surfshark review.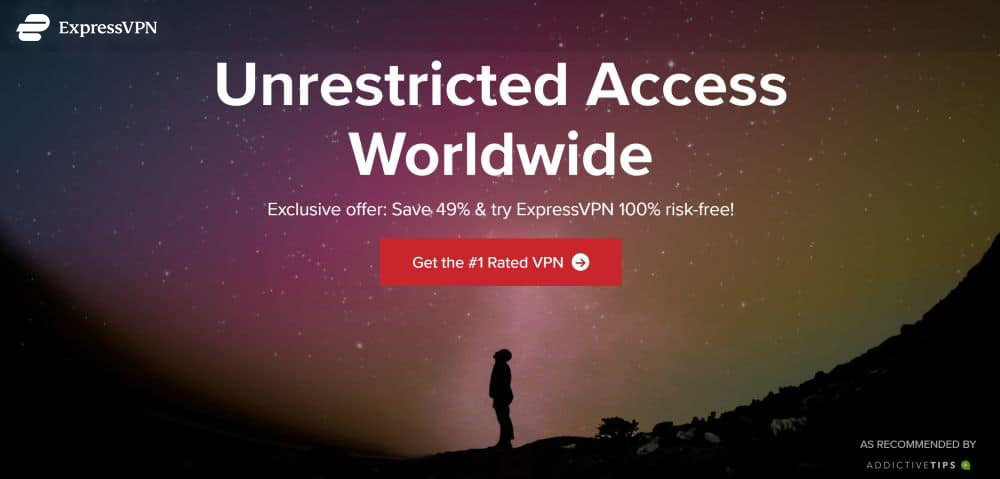 ExpressVPN consistently ranks as one of the best VPN providers on the market for two reasons: speed and privacy. With a server network of 3,000+ servers in 94 countries, you can get an IP address from practically any location in the world. The size of the server network also implies that you are guaranteed to have the fastest available connection for torrenting, streaming, and file sharing.
Another major benefit to using ExpressVPN's service is that you'll never experience slowdowns or delays – one of the most important features for downloading. This is because the provider places no limitations on bandwidth, speed, or even server switching, allowing you to switch IP addresses within seconds. ExpressVPN is available on all major systems and devices, including Windows, Mac, Linux, Chrome, Safari, Android, and iPhone. It's also ideal if you are traveling – the service comes with a 30-day money-back guarantee, so it's entirely free to try for a whole month. If you don't like it, you can opt out at any moment.
Despite its focus on speed, ExpressVPN is just as advanced in its security features. The service uses 256-bit AES encryption, meaning that your data is so hard to crack that even the world's strongest supercomputer would need a million years to get the job done. Specific protocols include the ultra-fast UDP and TCP, and the even faster L2TP/IPSec.
ExpressVPN also employs a solid no-logging policy that covers traffic, IP addresses, DNS requests, and even browsing history. This means that as long as your connection is working properly, none of your data can ever be traced back to you. So, in a nutshell, not only can you torrent and stream super fast, but you'll remain anonymous the entire time you do it.
Read our full ExpressVPN review.
Pros
SPECIAL OFFER: 3 months free (49% off - link below)
94 countries, 3,000+ servers
Very simple and easy to use
No logging policy well enforced
24/7 Customer Service.
Cons
Power-users configuration options.
4. Hotspot Shield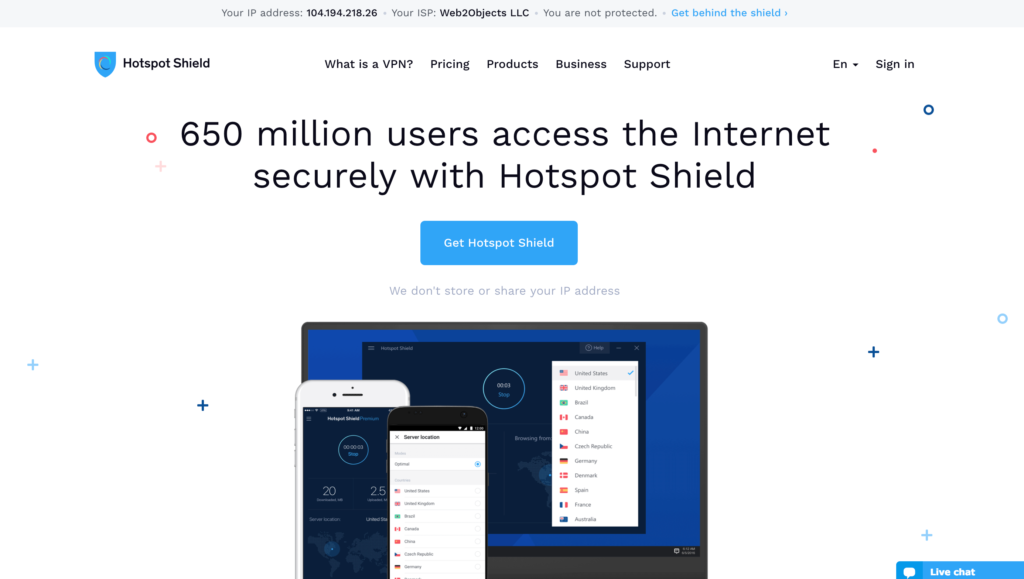 Hotspot Shield is one of the best-known free VPNs on the Internet. It's also pretty solid as far as features go. The service's paid version comes with high-quality encryption to protect your data. Protocols include OpenVPN's UDP and TCP as well as some older standards. Double VPN servers, which route your data through two server network nodes, are available if you want an extra layer of protection. There are even some cyber security features available. For example, there's a DNS leak test to make sure your ISP can't see what you're doing – and a kill switch that makes sure your connection is protected if Hotspot Shield turns off with no warning.
Unfortunately, virtually none of these features are fully available in the app's free version. Instead, you get a very limited number of servers from 3 locations. You also get to watch a lot of ads every time you turn the app on. The worst part is that you can only download 500 MB of data each day, meaning you can't stream, nor game, nor browse for very long. While the service is still very decent, given that you never have to paid for it, Hotspot Shield's free version is really more of a preview of the app's full version.
5. Tunnelbear
TunnelBear is a cool, free VPN. It's fairly limited – there's no torrenting, streaming, or Netflix – but if you want something basic and short-term, it works. AES 256-bit encryption makes sure that every data packet your computer sends and receives is virtually uncrackable. Servers from over 22 countries are readily available, with high connection speeds and low latencies. There's a strict no-logging policy that makes sure nobody can ever access your data. The biggest limitation is that TunnelBear gives you just 500 MB of data every month, which is very little. This makes this a fair option for once-in-a-while usage, but little else.
6. Windscribe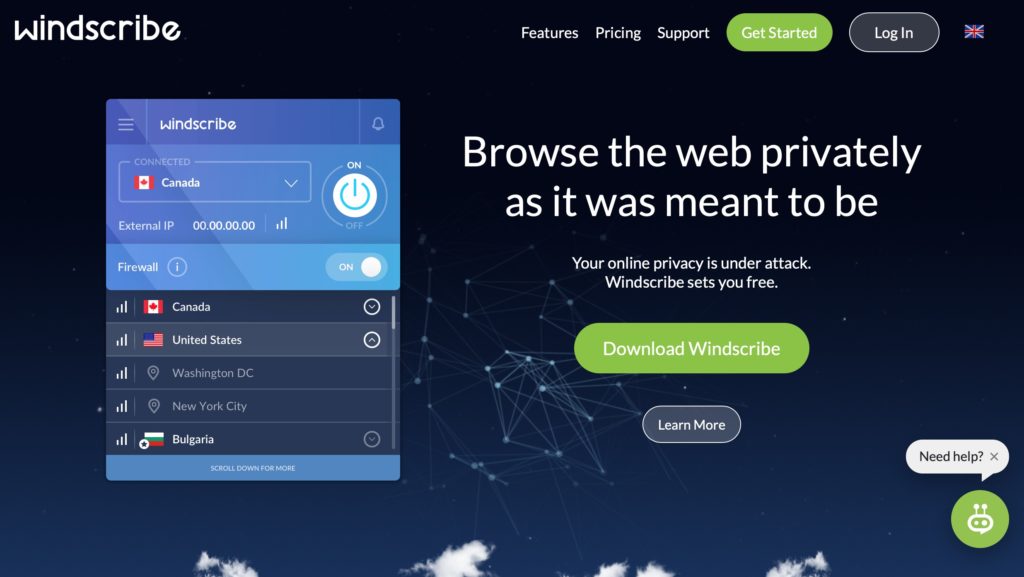 Windscribe is one of our top free VPN recommendations due to its wide range of advanced features. For starters, unlike many other free services, Windscribe offers a surprisingly large data allowance. Specifically, all subscribers get 10GB of data monthly, as well as an additional 5GB if you tweet about the provider. Furthermore, there is a rewarding referral program that can earn you an extra 1GB for every friend you refer. This makes Windscribe an excellent choice since many other free VPNs limit your data to 500MB, meaning you can barely stream or download any content. In addition to the data package, Windscribe guarantees users access to US and UK Netflix with a dedicated Windflix feature. This feature allows you to bypass regional blocks on most streaming websites in addition to Netflix, and allows you to torrent seamlessly with practically any server.
You may be wondering what Windscribe can do for you in terms of security since torrenting can expose your IP address and, in turn, browsing data. Firstly, the provider has a solid logging policy that explains in detail what they store or do not store in their database. This means that there is no ambiguity in terms of which data can potentially be shared with third parties – you will know whether you want to use the service or not off the bat. This is complemented with strong encryption and security features, which help protect your online data at all times. Finally, the ad and malware blocker will allow you to bypass one of the biggest issues with free VPNs – overflow of ads and, consequently, online trackers that monitor all your activities.
EDITOR'S NOTE: We no longer recommend Windscribe to our readers, here's why
What to keep in mind with free VPN services
On one hand, privacy is a right, and shouldn't have to be bought. However, whether intentionally or not, everyone, from your ISP to hackers, is tracking your online activity. A free VPN service may seem like the obvious choice; after all, why pay for a service when there is a myriad of free ones? Unfortunately, many of these services actually put your security at risk, and we'll explain why.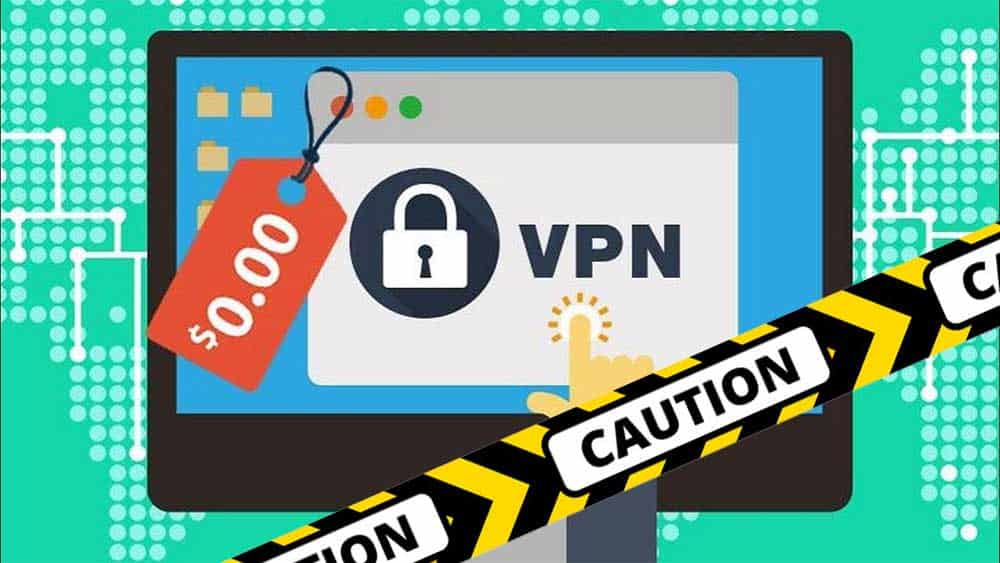 What are the risks?
Categorically, free VPNs are much more likely to contain malware. Since users don't pay for subscriptions, free VPN providers have to make money somewhere else. Injecting ads into the service is one of the main ways for these companies to make revenue. However, not only does that ruin the entire user experience, but it actually brings numerous security problems. A study that tested nearly 300 Android VPN services found that 38% of these services were infected, and that free VPNs are much more susceptible to malware due to advertisements.
Another major disadvantage of using free VPNs is that these services don't use strong security features to protect your data. In fact, the same study that we mentioned above found that 72% of free VPNs track your online activities by using third party trackers. So, not only are these VPN providers collecting your information and storing it in their databases, but there have been countless cases where they sell the data to the highest bidder. Even worse, some users don't realize that these unsafe "terms" are actually a part of the policy upon signup.
Last but not least, free VPNs won't help you with bypassing censorship blocks or accessing geo-restricted content. First, in order to bypass blocks on websites like Netflix, you need a VPN with a large server network, unlimited bandwidth, and fast connection speeds. Free VPNs slow down your internet connection and only give you a small amount of bandwidth to use. In addition, their server networks are typically small and not powerful enough to bypass tough blockers like those used by Netflix. So, if you want unrestricted access to Netflix, Hulu, and even Amazon Prime Video, you will need a sturdier alternative.
It bears mention that some free VPNs do operate completely above board and don't have malicious intent. We've even recommended a few of them above. No matter how you cut it, though, there will always been compromises with free services.
The solution – How to hide your ip address
Luckily, you can enjoy a wide range of benefits that come with using a quality VPN without having to commit to a paid service. If you're traveling abroad for a short period of time or need a VPN for one task alone, every provider we have listed gives you a money-back guarantee. This means that for anywhere between 30 and 45 days, you can use the service completely free of charge. If you feel like continuing with the subscription for ultimate online privacy, you have the option to continue with a small monthly fee.
Benefits of hiding your IP address
There are numerous reasons why you would want to hide your IP address while downloading files. Some are crucial for your security, while others are more convenient and expand your entertainment options. Below, we have listed some of the biggest advantages to masking your IP address.
Hide your real location
In a nutshell, your IP address depends on your geographical location. This means that if someone can see your IP address, they will be able to identify where you are in the world, and even your zip code. We'll give you an example. Have you ever surfed the web and suddenly seen ads for local services or stores? These geo-targeted ads use your IP address in order to make sure that they interest you as a consumer and offer you products and services that are in close proximity. Many people feel uncomfortable when they know their location is being tracked, and this is the case when you are downloading files, too.
Get around geo-restrictions
There are several types of restrictions that tie you down to your location. For starters, entertainment services like Netflix alter their content based on your location. This is due to the agreements Netflix has with copyright holders – if they don't want the film or TV series to be aired anywhere outside of the U.S., Netflix is obligated to honour the terms. However, this can be very limiting to users. For example, if you are located in Germany, you'll be able to choose from 1,435 films rather than 4,579 available in America. This can feel quite limiting, but using a VPN to mask your IP address and get one from a different country will solve the problem within minutes.
Another type of IP-related restriction is firewalls and blocks enforced by corporate environments and school campuses. These sort of firewalls usually block entertainment websites such as Youtube, Facebook, and Amazon Prime Video in order to reserve the bandwidth for practical purposes, such as studying. This means that as long as you are on campus or in your office, you won't be able to access content on those websites. Just like with geographical restrictions, a VPN will allow you to bypass firewall blocks and access a wider range of content, regardless of where you are located.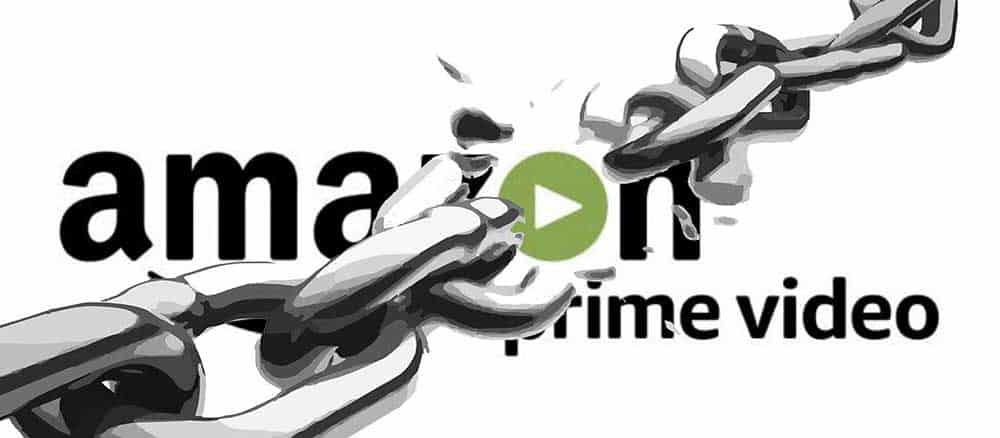 Protect your privacy
If you are currently doing something online, someone can see your online activity. Whether it's your ISP, cybercriminals, or even law enforcement, your information is interesting for many reasons. Think of the times you've entered your credit card details and important passwords into your browser – hackers are out to get exactly that sort of information, which is not difficult to get with poor privacy and your IP address exposed. Even more than that, there have been many cases in the United States where the ISP has sold user information and browsing history to interested third-parties without consent. In order to prevent this from happening, you need a VPN service with military-grade encryption and a tough no-logging policy. Not only will this protect you from being tracked online, but your activity logs will never be saved for anyone to find.
Conclusion
To wrap things up, now you know that something as simple as masking your real IP address can bring you a myriad of benefits related to online privacy. Not only will you be able to download files safely, but the rest of your online experience will be anonymous as long as you use a quality VPN service. By choosing one of our recommended providers, you can surf the web freely, stream content without geo-restrictions, and download torrents without worrying about being tracked. In fact, you can do all of this for free for the first month.
What are you planning to download when you have your VPN set up? Leave us your thoughts and suggestions down below!