We are reader supported and may earn a commission when you buy through links on our site.
Learn more
How to Hide Your IP Address When Downloading (2021 Guide)
Your IP address is dead giveaway to your activity and identity online, so if you're looking to download in privacy, it's critical that you learn how to hide your IP with a VPN. Today's guide shows you how to do just that, plus makes a few recommendations about the best VPN providers to help you anonymize your Internet activity.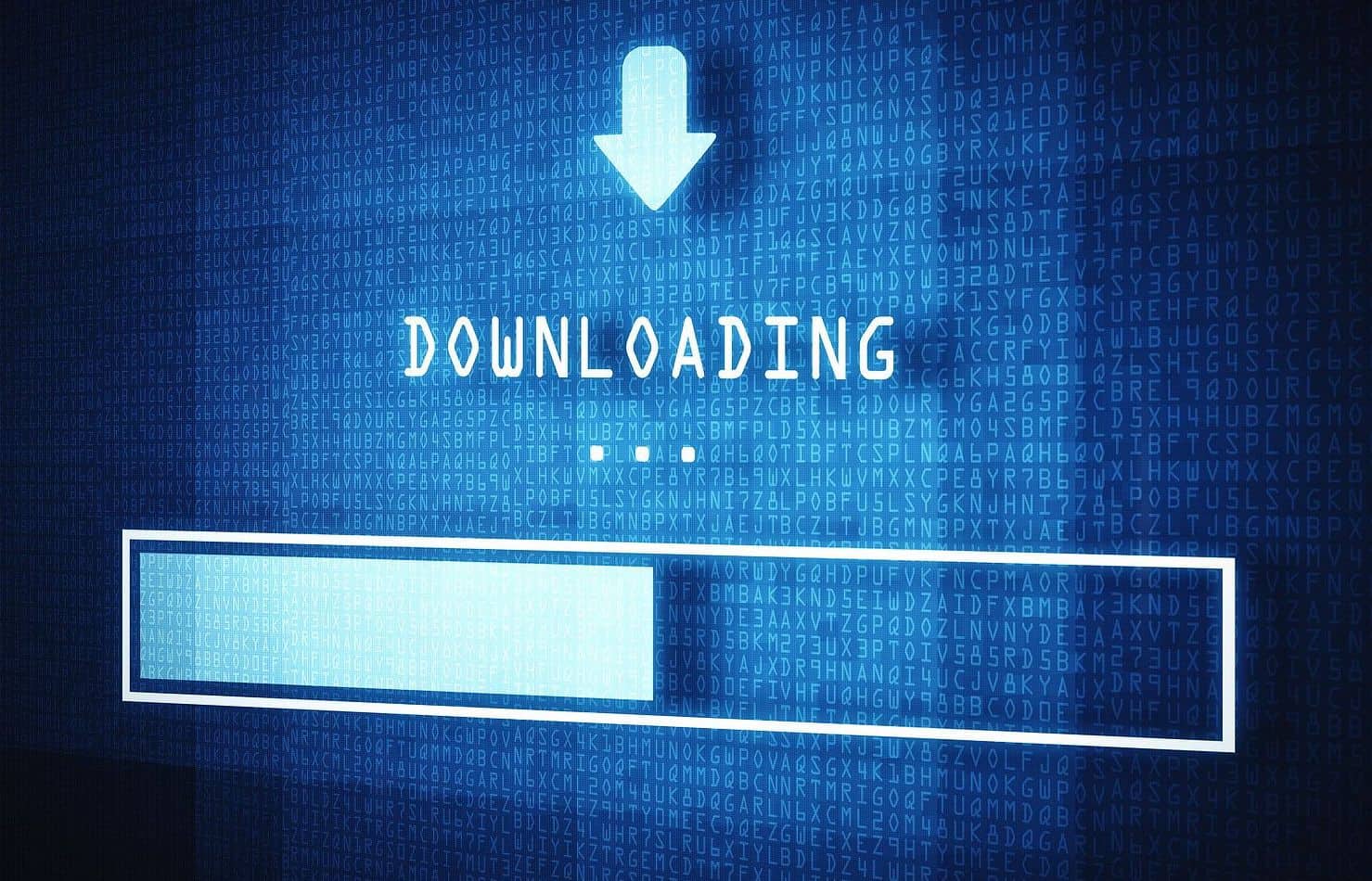 Downloading files, whether from a server or via torrenting, is a major part of using the Internet. Unfortunately, it comes with numerous privacy risks that pose a large problem to some users — our tutorial here will explain how to hide your IP address when downloading files on the Internet.
Need to hide your IP address while downloading? Check out these super-secure VPNs:
NordVPN – Best for Private Downloads – NordVPN has long been the provider of choice for heavy torrenting, due to its massive worldwide server network, flexible encryption, and privacy-friendly Panamanian jurisdiction.
Surfshark – Modest but growing network built upon more secure infrastructure, obfuscation, and leak protection.
ExpressVPN – For downloading large files, hide your IP with one of the world's fastest VPNs.
CyberGhost – Want something that just works? Choose the "torrent anonymously" preconfigured profile.
PrivateVPN – Advanced encryption and tunneling, privately-owned server, stable connections.
When downloading torrents, for example, your IP address is visible online whenever you are peering or seeding a file. This makes it easy for hackers, copyright holders, and ISPs to identify you (and worse). So what can you do to protect yourself? Use a VPN. We show you how below.
30-days money back guarantee
Trusted VPNs for safe downloading
A good VPN service will become the middle-man between you and the Internet, establishing a secure, encrypted link between your device and its server network. From there, your data packets get relabeled with an IP address borrowed from the server itself, then passed on–innocently decrypted–to its original destination. To any outside observers, the VPN server is the one making data requests, not you. And, since any number of thousands of people can be sharing the same server (and therefore, IP address), it makes it impossible to pin down specific activity to any one user.
This process is the essence of modern privacy, and it's a task suited to only the most trustworthy VPN provider. But how do you choose the right service in such a crowded marketplace? Check out our list of the top 5 VPNs to help you hide your IP address for safer downloading: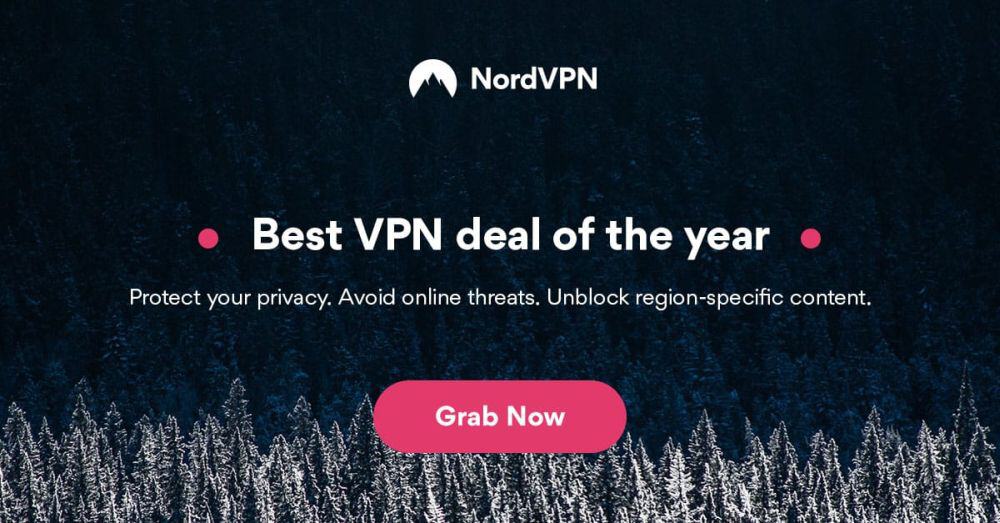 NordVPN is the best VPN provider, known for having one of the biggest server networks in the industry. With 5,800+ servers in 59 countries, you'll have plenty of speedy and reliable connections to choose from, all but guaranteeing an excellent downloading experience. Moreover, NordVPN comes with unlimited bandwidth, speed, and server switching, making it ideal for daily usage. There's even an array of specialty services tailored to specific use-cases, including P2P downloading.
Once you've connected to hide your IP address, you can rest easier knowing that your real identity is locked behind unbreakable 256-bit AES encryption–the industry standard for good reason. Backing this up is a solid no-logging policy, covering traffic, IP addresses, timestamps, bandwidth, and browsing history. This makes it all but impossible to trace your identity by your metadata, since no records are ever left behind to incriminate you, justly or otherwise. Additional cybersecurity features include malware protection and ad blockers, which further bolster your digital defenses.
Read our full NordVPN review.
Pros
Optimized servers for unblocking Netflix
Extensive server park of over 5,400 different servers
Allows multiple connections (6 devices)
Extra-secure Double VPN for data encryption
Money back guarantee policy (30-days).
Cons
Some servers can have average d/l speeds
They can take 30 days to process refunds.

Surfshark is supremely well-suited to hiding your IP address, and has fast become a go-to choice for torrent downloaders everywhere. The secret ingredient is encryption, and Surfshark uses the strongest commercially available: 256-AES-GCM. It's the same cipher used by the NSA, and when paired with OpenVPN, IKEv2/IPSec, or WireGuard, there's not a surveillance method in the world capable of breaking through.
Need more? Try out Surfshark's Camouflage obfuscation, which further hides your VPN traffic making it look like regular traffic. There's also a kill switch, IP/DNS/WebRTC leak protection, and even anti-malware and tracking.
Finally, Surfshark's got a RAM-only network, numbering 800+ servers in 50 countries worldwide. It's diskless infrastructure makes data retention impossible, lending some serious credibility to their "strictly never" no-logging policy.

Pros
Unblock 15 international Netflix libraries, including the US and Japan
Get a static IP from US, UK, Germany, Japan, or Singapore
Accepts cryptocurrency payments for enhanced anonymity
VPN home jurisdiction in British Virgin Islands is ideal for privacy
Helpful 24/7 live chat with an actual human being.
Cons
Connection speeds won't impress users of other high-end VPNs
Relatively young VPN still has to prove itself trustworthy over the long haul.
Read our full Surfshark review.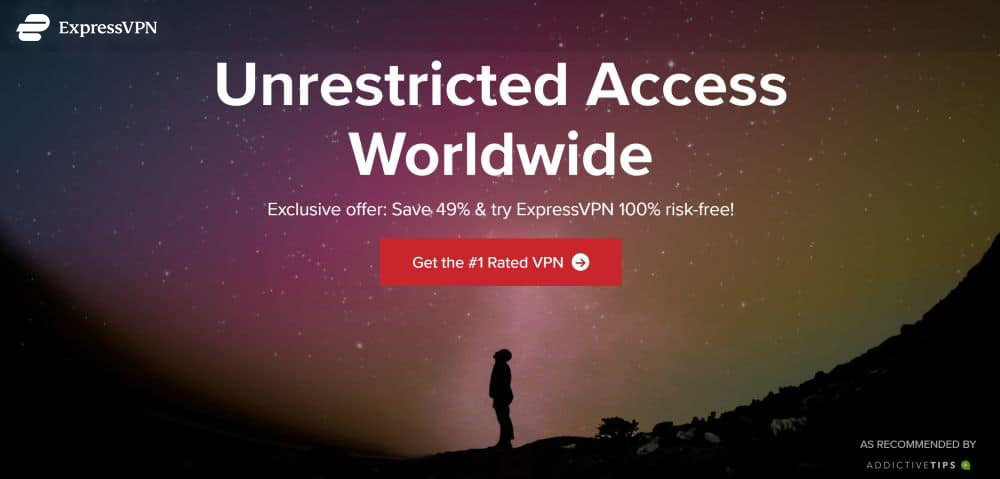 ExpressVPN offers extremely fast connection speeds. With a server network spanning over 3,000 nodes in 94 countries, you'll be spoiled for choice in configuring your VPN connection. Need help boosting download speeds? Fire up ExpressVPN's built-in speed test to see the fastest available servers all at a glance. Regardless of how you connect, you'll never have to worry about caps on speed or bandwidth, nor will you face traffic restrictions that might otherwise block your P2P (torrent) traffic.
In addition to some of the best download speeds, ExpressVPN is rich in security features that make it ideal for masking your IP address. For starters, the provider uses 256-bit AES encryption to make your data "unreadable" to any third parties looking to access your data. This includes your ISP, the government, and even trained cybercriminals. For added privacy, ExpressVPN operates by a strict no-logging policy, ensuring your activity logs can never be used against you (because they don't exist!). Worried about overreaching copyright trolls? The company is headquartered in a privacy-friendly jurisdiction: the British Virgin Islands. This insulates ExpressVPN from political pressure to compromise its privacy policies for the sake of international surveillance, as is common in major western nations.
Read our full ExpressVPN review.
Pros
SPECIAL OFFER: 3 months free (49% off - link below)
94 countries, 3,000+ servers
Very simple and easy to use
No logging policy well enforced
Customer Service (24/7 Chat).
Cons
Power-users configuration options.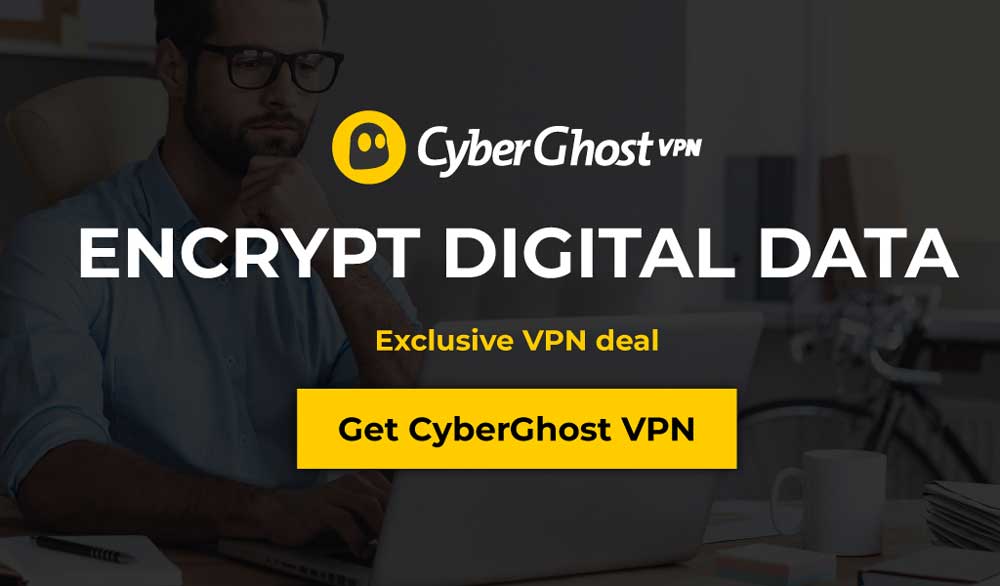 CyberGhost is the perfect VPN service for those who want the full range of quality features without complicated setups. For starters, the app is dead-simple to install, while the minimalist, colorful user interface makes navigating the software a breeze. Once you launch the app, you'll be able to choose from six different profiles, all pre-configured to deliver best VPN settings for each use-case. For example, for secure downloading, you can choose "torrent anonymously" or "protect my Wi-Fi connection". If you want to further customize each profile, you can do with simple toggles, including "extra speed" and "blocks ads". If you want to manually configure your connection, you have over 6,000 servers in 87 countries to choose from. Feel free to change it up often, as there are no limits on server switches, bandwidth, or speed.
Don't confuse user-friendliness with weakness, however. CyberGhost packs the incredible 256-bit AES encryption, the default choice of military, industry, government, and privacy nuts alike. Backing this is one of the industry's best no-logging policies–they don't even keep your email address, much less records of your sensitive connection and usage metadata. Desktop users can access further cybersecurity provisions, including a connection guard, an automatic kill switch, an ad blocker, and online tracking blocker. Dedicated software is available on all major platforms, including Windows phone, iOS, and Android, enabling you to download in peace with any of your favorite devices.
Read our full CyberGhost review.
Pros
Unblocks US Netflix, Amazon Prime, YouTube, Hulu
Fast, constant speeds
GooglePlay users rating: 4.3/5.0
Zero logs
24h support.
Cons
Doesn't work well in China.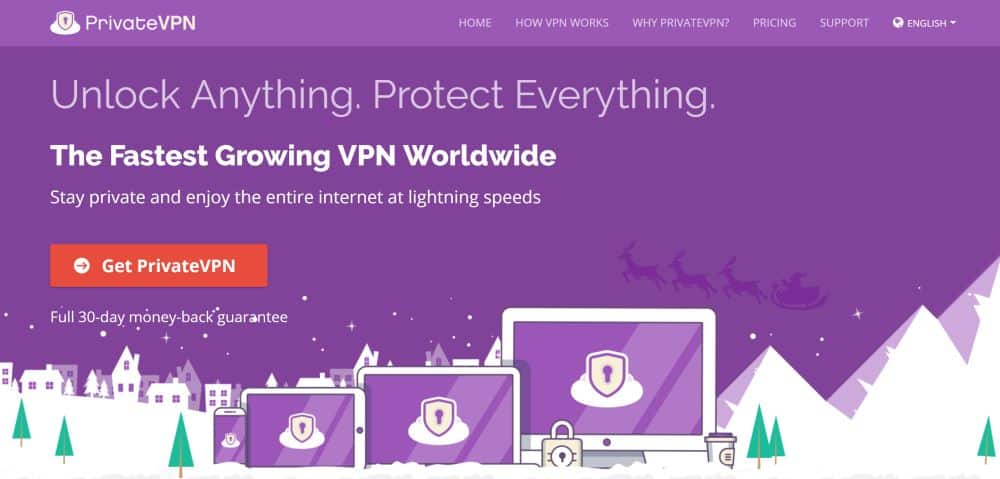 PrivateVPN might look like just another tiny VPN from Sweden, but it punches well above its weight. A network of 150 servers in 60+ countries isn't exciting on paper, but in practice we found our connections to be remarkably fast and stable–perfect for downloading. It helps that PrivateVPN doesn't discriminate against P2P (or any other kind of) traffic, and won't slap you with speed and bandwidth caps like so many other providers. In terms of security, you get 256-bit AES over OpenVPN as default; you could pool together all the world's processing power to try and crack this cryptography, only to fail spectacularly. You also have the option to step down to 128-bit encryption when privacy is a secondary concern to performance.
All of these features are underpinned by a strict no-logging policy, covering timestamps and in/outgoing IP addresses. Their Swedish jurisdiction is also advantageous, as the country has shown itself to be friendlier to online privacy than most other major western nations. Onboard DNS leak protection, connection guard, and IPv6 further secure your IP address while downloading. Dedicated apps are available for Windows, Mac OS, Linux, Android, iOS, routers, and more.
Read our full PrivateVPN review.
How do I configure my VPN to hide my IP address?
Getting started with any one of our recommended VPN providers only takes a few moments. Here, we'll explain the process of getting started with a VPN in order to hide your IP address when downloading or torrenting.
Initial setup
Choose one of the VPN providers in this article and sign up by clicking on the appropriate link. Make sure to make note of your new sign-in details – you'll need them in a moment. Avoid anything that purports to give you VPN access for free, as this is probably a malware link.
Download and install the right app for your device. For example, if you are browsing from a Samsung smartphone, make sure you choose the app for Android.
Launch the app and use your login details from step 1 to sign into the service. Give the page a few moments to load, and once it does, you'll be able to choose a server. If you're simply looking to stay safe online, hide your IP address, and download with the fastest available speed, the server assigned to you by default is an ideal choice. If, however, you have a specific geographical location in mind, make sure to choose the server manually.
Verify your connection
Before you start downloading anonymously, it's important to verify your connection to ensure that everything is working properly.
Visit ipleak.net. This page will run an automatic IP address lookup test, which will confirm that the VPN is working and there are no leaks.
Once the page loads, check the section under "Your IP Addresses". If you an IP address that matches the location of the server assigned to you, or the one you've chosen manually, you are ready to torrent and browse safely!
If you see your real IP address (in your physical location), there may be a leak in the connection, and you have to contact your VPN provider to resolve the issue. It's important to note, however, that if you start downloading without resolving this issue, your connection will not be safe and your real IP address will be exposed as though you weren't using a VPN service.
What exactly is an IP address?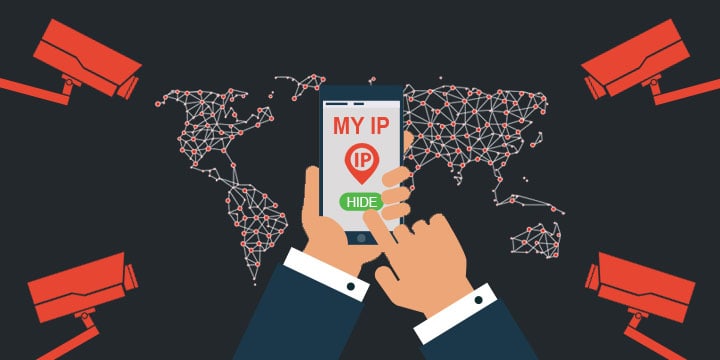 In a nutshell, an IP address is a unique number that is assigned to you by your ISP. Without an IP, you wouldn't be able to communicate with other devices or users on the Internet. Think of your IP address as your phone number – it's your digital identification number, and each one of your devices has a different one. So, no matter what you do on the web, from simple downloads to browsing, this 'unique number' will always point in your direction. So why is it a problem if your IP address is exposed when you are torrenting or sharing files with other users?
Why should I hide my IP?
First, while torrenting is not illegal, downloading copyrighted content can get you a serious fine or even a lawsuit threat. If your IP address is exposed, sooner or later your ISP or cybercriminals can track your download activity. If you are downloading content or software that is meant to be for sale, you can face a serious copyright infringement notice. This is particularly common in countries like the U.S.A., Canada, Germany, France, and Australia. Violating copyright laws is a serious offense; for example, in America, a first-time case can carry a fine of up to $250,000 and up to 5 years in prison. If you accumulate a record of several cases, you can face a sentence of up to 10 years. In order to avoid this, you will need to remain anonymous online at all times.
In addition to copyright issues, keeping your IP address exposed can pose a security threat to all your personal data. Downloading or uploading a torrent file by default adds your IP address to a massive torrent swarm. This enables third parties, including trained hackers, to see your personal data, trace it back to your identity, and even use it without your awareness. This includes malicious online trackers that are known to gather sensitive data, which is then sold to advertisers for targeted marketing strategies. Ever wonder why ads on your browser or even Facebook feel a little too personal? This may just be from that time you downloaded a film via BitTorrent.
Using a quality VPN will ensure that none of the above will happen. Not only will it encrypt your traffic and hide your IP address, but it will ensure that everything you do online, from browsing to downloading, will always be anonymous. Furthermore, there's the added bonus of masking your IP address – bypassing regional blocks. So, if you want access to any Netflix catalogue in the world, we can get you started within a few minutes.
Conclusion
You are now aware of the possible dangers of exposing your IP address when downloading files. Luckily, we have you covered with some of the best VPN services on the market. Not only will they ensure that all your data is kept hidden from every possible third party, but grant you the fastest possible connection.
So, after you install your VPN, what are you going to download first? Have any tips for those who are just getting started? Leave us your comments down below!