We are reader supported and may earn a commission when you buy through links on our site.
Learn more
Hide Your IP Address on iPhone, iPad: How to Stay Private on iOS
iOS users are accustomed to advanced security, but it isn't natively possible to hide the IP address of your iPhone or iPad. In order to get true anonymity online plus unlimited access to geoblocked content, you need to install a VPN onto your device. We'll show you which providers are best, plus how to use them to change your IP.
Every time you go online, your IP address is visible. Your local service provider can see it, websites you visit can see it, and what's more, any hacker or surveillance officer can record it. An IP address can be used to track online activity back to your ISP account and easily associate it with both your name and address, instantly destroying your online privacy.
Although IP addresses are necessary for the internet to function, they don't have to be a privacy liability. This is especially true for iPhone, iPad, and other iOS devices, all of which are portable and can access any open Wi-Fi network you encounter. Keeping your data safe on these smart devices is crucial to preserving online security. All it takes is one breach and your data is gone for good.
Below we discuss the best ways to hide an IP address on iPhone, iPad, and iOS.
Hide your IP address on iOS with these top-tier VPN providers:
NordVPN – Best iOS Spoofer – NordVPN is trusted by thousands of iPhone and iPad users worldwide, and offers the single best network for getting a new, anonymous IP address.
Surfshark – A newer VPN with a unique feature set. Physically incapable of keeping logs of your spoofing activity.
ExpressVPN – Outstanding 1-button interface, fast speeds, and powerful encryption.
CyberGhost – Attractive apps that don't require heavy tech knowledge to hide online.
30-days money back guarantee
What are IP Addresses and Why are They Important?
Before you can protect your own IP, it's a good idea to have a handle on the basics of what they are and how they help the internet function.
What Does an IP Address Do?
An IP address, short for internet protocol address, is a series of unique numbers assigned to devices when they connect to the internet. Every device gets its own IP, from computers to tablets, phones, gaming consoles, cameras, even smart TVs and appliances. IPs are used to mark devices for data delivery, almost like putting your home address on a package so the post office can deliver it.
The most common type of IP is a public IP address that looks something like this: 123.45.678.9. These numbers are different every time you connect to the internet, and they're different for every device, too. You can check your current IP address with several websites, just for your own information.
When you get data from a website, it sends it straight to your IP address. It can also serve different content depending on the IP address location. For example, if your IP is from Brazil, you'll get Brazil-specific content from every website you visit, all because the service recognized your location from a series of numbers.
How Can IP Addresses Be Abused?
It's necessary to use IP addresses to ensure data passing through the internet gets to where it's supposed to go. There's a downside to this process, however. By having a unique address, your location and identity can be traced by malicious services. You can even become a victim of censorship without realizing it.
IP addresses aren't unsafe on their own, but when you combine them with unencrypted data and activity logs, you have a serious privacy issue. Internet histories are often stored by internet service providers for months or years. They can also be sold or shared with other companies, all without your permission.
RELATED READING: How Onavo Protect Sells Your Data Off
For most people, the thought of their internet activity being public is less than appealing. For journalists, whistleblowers, and anyone who needs anonymity to survive, this practice, and open, public IP addresses, can be deadly.
Advantages of Hiding Your IP Address
Hiding your IP address has a number of immediate benefits, especially if it's done along with data encryption. When you disassociate this visible tag with the information you interact with, you immediately gain anonymity. No one can see who you are, and no one can match your activity to your identity or location.
Other benefits of hiding your IP address include bypassing censorship blocks based on country, preventing online tracking and surveillance efforts, and accessing videos and other content otherwise unavailable in your area. You can do this on your iPhone, iPad, or any device simply by changing your IP address, a process that might not be as complicated as you think.
Best Way to Hide Your IP Address on iOS – Use a VPN
The most effective way to hide your IP address is to use a virtual private network. VPNs create a tunnel between your iPhone/iPad and the internet. Every packet of traffic is encrypted before it leaves, turning raw data into unreadable bytes of information. These travel through your ISP and straight to the VPN provider where they're assigned an anonymous IP address, creating a double shield against identity issues and data mining efforts.
Finding the Best VPN for Hiding IP Addresses
It's not always easy to find the best VPN to use with iPhone and iPad to keep your IP address hidden. How do you find a good balance between speed, security, reliability, and encryption strength? By doing a ton of research, which takes time.
We've done most of the legwork for you by providing the top criteria for picking a good VPN for iOS devices. In the next section we also provide some suggestions for the best VPN to use to hide your IP address on any hardware, including iPhone and iPad!
A good VPN should always have a…
Unlimited bandwidth and no speed caps, ever.
Top VPNs for Hiding Your IP Address on iOS
If you're ready to take your privacy seriously on iOS, here are the best VPNs compatible with iPhone and iPad: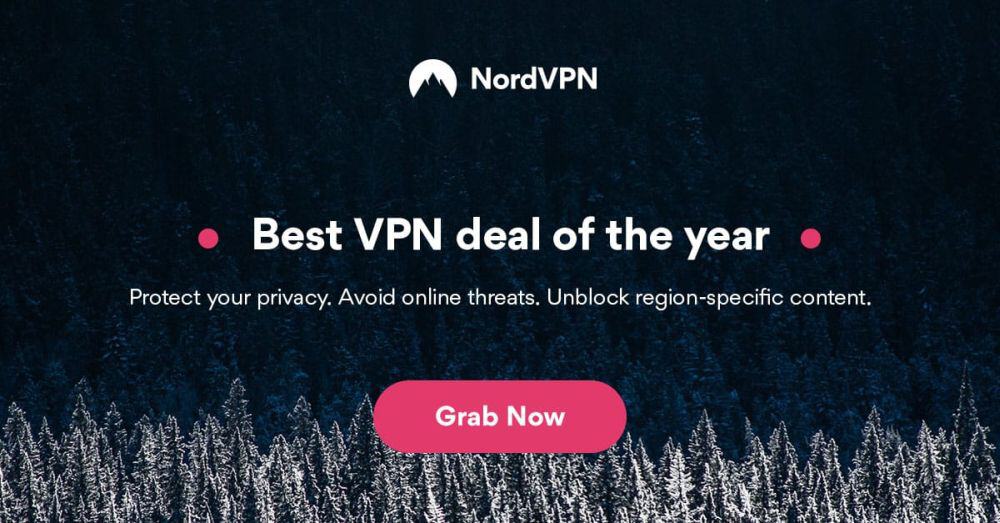 NordVPN has fast speeds and fully customizable options for the best security and privacy around. One of the most impressive features about the service is the size of their network. The list is always growing, but currently NordVPN hosts over 5,500 in 59 countries, delivering thousands of IP addresses for you to choose from! There are even exclusive servers you can use for added security, including DDoS protection, onion over VPN, and double encryption.
NordVPN has a thorough zero-logging policy on bandwidth, traffic, time stamps, and DNS access to ensure your activity is never stored long-term. An automatic kill switch and DNS leak protection features on the VPN's software hide your identity, as well. 256-bit AES encryption keeps every packet of data locked down tight for a sturdy foundation of online anonymity and security.
Read our full NordVPN review.
Pros
SPECIAL OFFER: 2-yr plan (68% off - link below)
Mind-boggling number of servers
2,048-bit SSL keys and DNS leak protection
Strict zero logs policy on both traffic and metadata
Live Chat Support.
Cons
Some servers can be unreliable
They can take 30 days to process refunds.
BEST FOR iOS:
NordVPN is the best VPN for iOS, period
. Get a huge 70% discount for signing up for the 3-year plan, taking the monthly price down to only $3.49. Also note that all plans come with a "no hassle" 30-day money-back guarantee.

In a world increasingly dominated by Internet-connected devices, it might seem outmoded for VPNs to limit the number of devices they'll protect. Surfshark agrees, and has done completely away with limits on simultaneous connections, bandwidth, server switching, and traffic types. That means you can hide the IP address of every iOS device you own (plus your desktop, console, browsers, smart TV, or whatever else).
Moreover, the Surfshark interface is easily one of the cleanest and most responsive we've come across. Even picking a server has been simplified to the extreme; rather than separating specialty servers into their own category, every Surfshark server can completely hide your IP behind a shroud of obfuscation. That means no picking and choosing which server can and can't unblock Netflix!
Another amazing feature is the ability to assign tunneling protocols (OpenVPN, IPSec/IKEv2, WireGuard) and other configurations to specific Wi-Fi connections. That means you can prioritize security on public networks, unblocking at school or work, and speed at home.
Finally, Surfshark's RAM-only servers guarantee their no-logging policy.
Pros
Unblock 15 international Netflix libraries, including the US and Japan
One of the first VPNs to implement RAM-only servers
Unlimited simultaneous connections–Protect your whole family!
Based in the British Virgin Islands, where there are no data retention laws
Responsive customer support available 24/7.
Cons
Speeds occasionally suffer a noticeable drop
Apps don't allow for much manual fiddling for power users.
Read our full Surfshark review.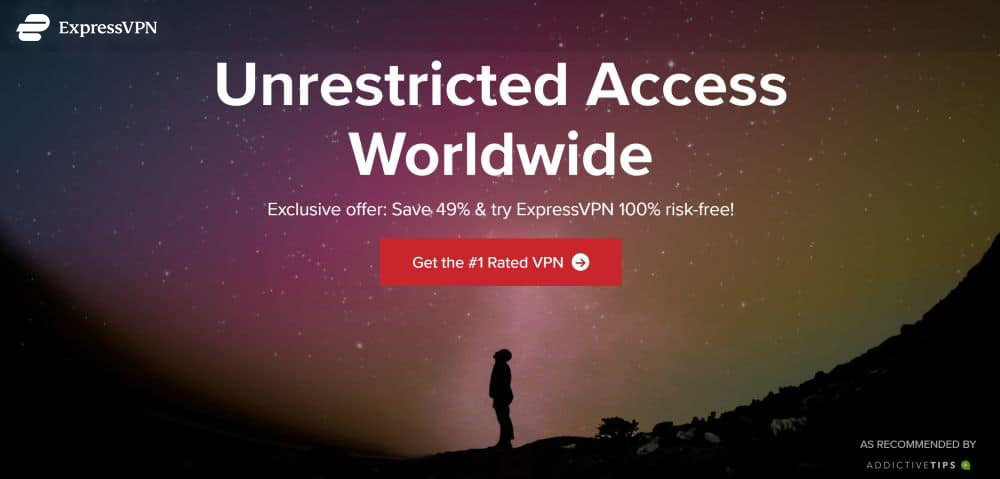 ExpressVPN consistently ranks as one of the fastest and most security conscious VPN providers around. The company deploys a robust network of over 3,000+ servers in 94 countries worldwide. Each server can have thousands of available IPs, which gives you an enormous amount of freedom when it comes to hiding your own IP. You can also switch servers as often as you like and connect up to three devices at a time, including smartphones, tablets, and gaming consoles.
Privacy is another of ExpressVPN's strong points. The policies aim to keep users safe with DNS leak protection, a kill switch for both desktop and Android devices, and absolutely no logs. Coupled with unlimited bandwidth and no restrictions on traffic types and you've got a great VPN service that can hide your IP on iOS, iPad, iPhone, and plenty of other devices.
Read our full ExpressVPN review.
Pros
Unblocks US Netflix, BBC iPlayer and other streaming services
Super fast servers (minimal speed loss)
Torrenting allowed
Keeps no logs of personal data
24/7 Chat Support.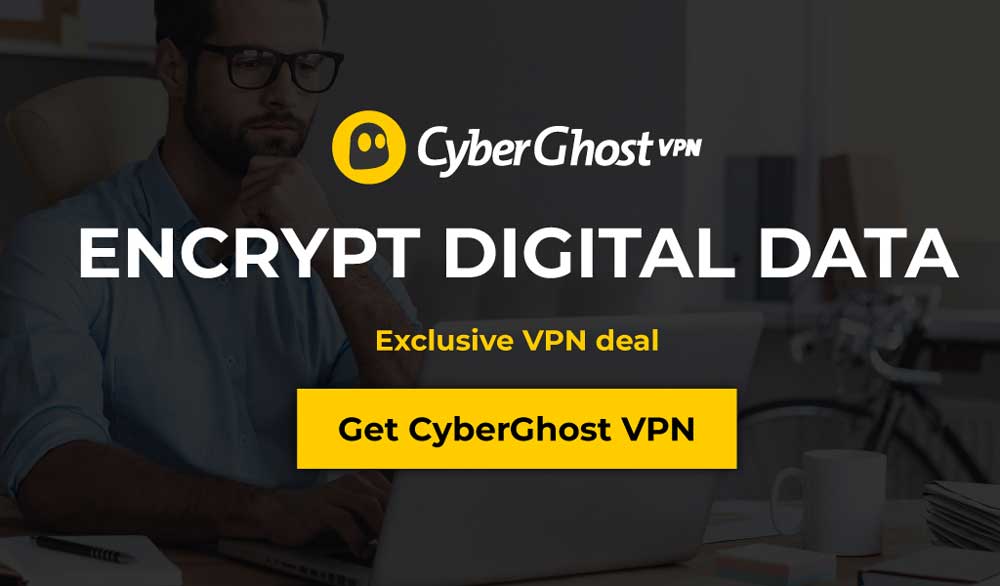 CyberGhost is an incredible VPN with a wealth of features perfectly designed to keep you safe and hidden online. It delivers fast connections with over 5,900 servers in 90 countries, giving you all the speed and non-local IP address you could ever need. You can use this to start bypassing censorship blockades or stream movies from foreign countries, CyberGhost doesn't put any kind of limitations on bandwidth or speed caps.
CyberGhost uses strong privacy practices to keep you safe online, starting with 256-bit AES encryption on all data along with a zero-logging policy on traffic, time stamps, and IP address. DNS leak protection and an automatic kill switch are standard with the company's custom software for most platforms, as well, including iPhone and iPad.
Read our full CyberGhost review.
Pros
Unblocking Netflix USA, iPlayer, Amazon Prime, YouTube
Torrenting allowed
Versatile and user-friendly
Strict no logging
45-days money back guarantee.
Cons
WebRTC IPv6 leak in macOS
Doesn't work well in China.
How to Hide Your IP Address on iOS with a VPN
Once you've got your VPN in place, your next step is to access it to encrypt your data and make sure your IP address is fully hidden. Follow the steps below to do just that.
Choose one of our recommended VPNs from above and start a subscription.
Download the VPN app for your device. Most services provide links to the iTunes App Store for quick and simple downloads.
Launch the VPN on your iPhone and enter your login details.
Choose the VPN's quick connect option to connect to a recommended server. This will give you the fastest speeds possible.
Open a web browser on your device and go to ipleak.net.
Wait for the page to load and run an IP address lookup.
If the box beneath "Your IP address" shows a country other than the one you're currently in, the VPN is active, working correctly, and your IP address is hidden!
As long as your VPN is active, your real IP address will remain invisible.
Other Ways to Hide Your IP Address on iPhone, iPad, and iOS
Using a VPN is by far the fastest and easiest way to hide your IP address on any device. The encryption it provides also works to keep you safe and secure each time you go on the web. There are some other options you can deploy to change your IP, however, many of which can also be used on iOS hardware.
Proxy Services
A common alternative to using a VPN to hide your IP address is to sign up with an anonymous proxy. These services are somewhat similar to a VPN in that they allow you to choose which country your anonymous IP address will be associated with to mask your location. The proxy then requests web information on your behalf and relays it to you without divulging your true location.
The downside to proxies is they don't provide encryption, and they're often notably slower than a VPN. This holds doubly true for free proxy services, which can be downright dangerous to use. Unless you absolutely have no other choice, it's a good idea to avoid using any kind of proxy and just stick with a reliable VPN.
RELATED READING: VPN vs. Proxy Compared Head to Head
Use Tor to Hide Your IP
The Tor network and the associated Tor browser work by using onion routing to encapsulate your data packets in layers of encryption before passing it through a series of nodes. Each part of the network peels back a layer of encryption, revealing the next destination for the packet of information. When the final layer is decrypted the data will reach its location, leaving no trace of the data's origin or the randomized path it took through the Tor network.
Tor is used by journalists and privacy experts worldwide to ensure online anonymity for most of their communications. It has its downsides, of course, but it does an amazing job hiding your IP address. Unfortunately, speeds are quite slow, so things like streaming Netflix or torrenting are not only impractical, but even frowned upon in some circles.
There's no official version of the Tor browser for iPhone or iPad devices. Mike Tigas has created an unofficial iOS release that does basically the same thing, however. Just visit the Onion Browser download page on the iTunes App Store to install, then launch the browser and use it as you would Safari, Chrome, or Firefox.
Want to learn more about Tor? Check out our guide on getting started with Tor and the Tor Browser.
Hide Your IP by Switching Networks
If you just need to quickly change your IP address and aren't too concerned about your location being visible, there's a simple trick you can deploy. IPs don't follow people or devices around, so to get a different IP all you have to do is connect through a different hotspot. Any public Wi-Fi network will do, including the local library, an internet cafe, coffee shop, or even a friend's house. Once you log in you'll be given a unique IP address that isn't tied to yourself or your home, though you won't necessarily be any safer than before, as without a VPN your IP is still visible. Be sure to read up on the security risks of public networks before headed down to your local coffee joint.
Don't Use Free VPNs to Hide Your IP Address
Free VPNs are all over the place. Most browser extension markets and mobile app stores are filled with them, each promising free, fast, and unlimited service; all you have to do is download and you're safe! As is the case with any product or service, if it sounds too good to be true, it probably is.
Any VPN has to have money to stay in operation, otherwise their servers will shut down. If they aren't bringing in profits from paying customers, they have to look elsewhere for income. The most common method is to log and sell data collected from users. All of your browsing history on a free VPN could be shared with third parties without your permission. Even if your IP address is hidden, it doesn't matter, as other companies can still find out who and where you are.
Conclusion
It's surprisingly easy to hide your IP address on an iPhone, iPad, or other iOS device. All you need is a reliable VPN service and a few minutes of your time. With the tips above, you can stay safe and secure every time you connect to the internet! Read about how to hide your ip address on android devices.
Got another method of masking your iPhone's IP address? How do you make use of this method? Let us know in the comments below!