We are reader supported and may earn a commission when you buy through links on our site.
Learn more
Why You Should Protect Your IP Address (And How to Do It Easily)
Since Edward Snowden's global surveillance disclosures dropped in 2013, it's never been clearer that you need to protect your IP address. After all, this small string of characters is tied to your identity online. If you don't want the government spying on you, get one of our recommended VPNs to scramble your IP and anonymize your Internet connection.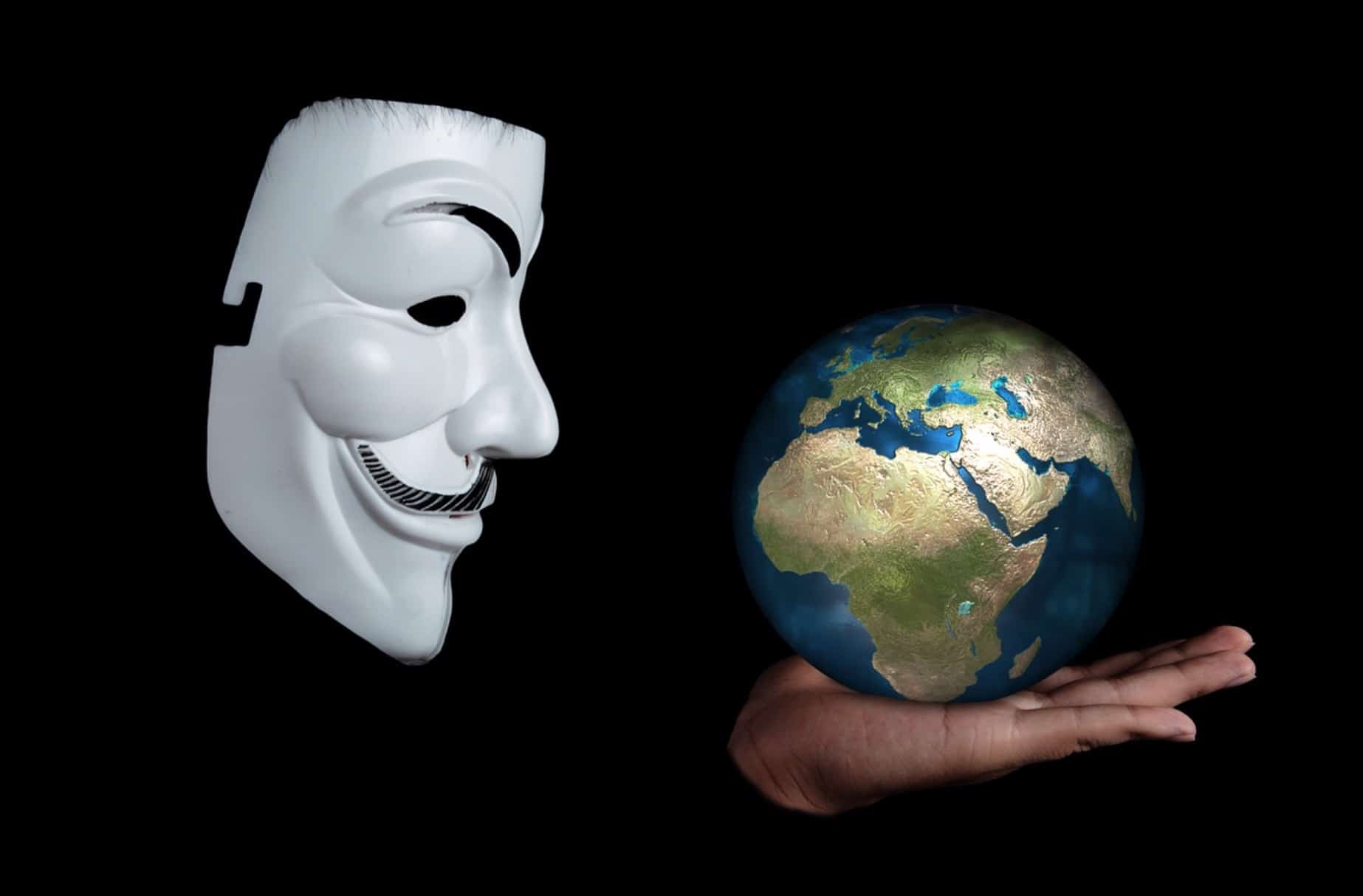 An IP address can tell a lot about who you are and what you do online. It can reveal your physical location, your ISP, and more. In the hands of the government, it can be used to track down everything you do and potentially prosecute you. For your Internet Service Provider, it can be a means of monitoring what you do online and reporting you to the government or corporations. For marketers, it can simply mean targeting you with deals you'll find difficult to resist psychologically.
Hide your IP address with these high-security VPN providers:

NordVPN – Best for Privacy – NordVPN has the largest server network, the best encryption, and smart fail-safes that enable users to completely hide their IP from hackers, ISPs and government snoops alike.
Surfshark – Unlimited simultaneous connections, RAM-only server network, blanket obfuscation, and updated encryption protocols.
ExpressVPN – Built-in speed test, split tunneling, rotating IP addresses, and a massive worldwide network.
CyberGhost – VPN security made easy through the use of preconfigured profiles tailored to hiding online.
PrivateVPN – Completely provider-owned server network, transparent logging practices, and flexible encryption.
PureVPN – Anti-malware, huge roster of countries' IP addresses to spoof, ability to smash down China's Great Firewall.
For all these reasons, you might want to stop your IP from falling into the wrong hands. In this article, we'll explain how you can do just that by protecting your online identity and IP address. Specifically, we'll cover how a VPN can help shield your IP, how your IP makes you vulnerable, and which specific VPN features you should look for to stay anonymous.
30-days money back guarantee
Protect your IP address with the right VPN
A VPN can help you protect your identity and IP address in many ways. However, some features are more important than others when it comes to security and anonymity. To help you make sense of what's out there, here's a list of the most important ones to look for.
Most secure VPNs to anonymize your IP
Every VPN should be able to hide your IP address, but some are much better at it than others. We review the top-performing VPN services below with the encrypted networks you need to protect your identity online: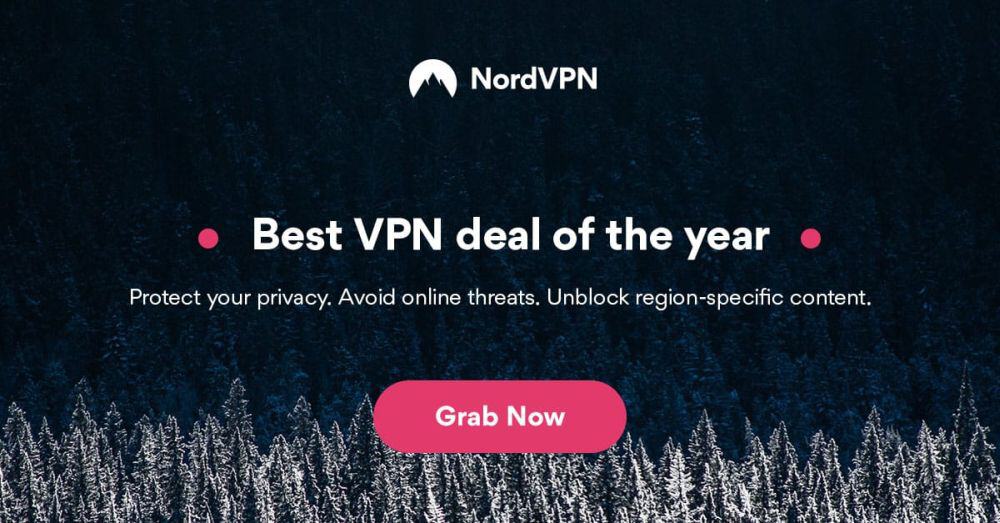 NordVPN is a security-focused VPN service that excel at protecting your IP (amongst other things). This starts with 256-bit encryption with keys that have more possible combinations than there are atoms in the known universe. Specific protocols include OpenVPN as well as SSTP, PPTP, and lightning-fast L2TP. The no-logging policy is one of the most complete in the industry, with no records of traffic, IP addresses, bandwidth, browsing history, or anything else that can be traced to your identity. Moreover, being based in Panama, NordVPN is virtually immune to takedown requests which give your IP an extra layer of security and protection. Extra features include a built-in DNS leak test, an automatic kill switch, and a series of specialty servers. These include Double VPN nodes that route your data through two layers of encryption and obfuscated servers that hide the fact you're using a VPN, protecting your identity and data.
In addition to being strong on security, NordVPN is both rich in features and easy to use. For starters, it has the biggest server network of any premium VPN provider with over 5,500 servers in 58 countries. Speed-wise, it consistently ranks as a top-3 VPN. The user interface is attractive on desktop and mobile devices, with a massive amount of features managing to fit into what's mostly a single-click interface. Furthermore, NordVPN's apps are compatible with every device and operating system you can think of: Mac OS, Linux, Android, iOS, RaspberryPi and even most video game consoles.
Read our full NordVPN review.
Pros
Very fast speeds make this a strong choice for 4K streaming
Most VPN servers with different IP addresses
Torrenting is explicitly permitted
No logs and encrypted connections for total privacy
Great support (24/7 chat).
Cons
Not much
Apps can be a bit cumbersome to use.

Surfshark does a few things differently that make it stand out in a crowded marketplace full of serviceable VPN providers. Namely, it cuts the fat from the standard offering, opting instead for only the most modern tech and quality-of-life design elements. It's not the only way to protect your IP address, but it is easily one of the best due to this overhaul.
For example, Surfshark ditches outdated protocols like PPTP in favor of OpenVPN, IKEv2/IPSec, WireGuard, plus Shadowsocks on Windows apps. And their default encryption cipher has been upgraded to 256-AES-GCM, the very same used by the NSA. Their network is admittedly still growing, but 800+ nodes in 50 countries isn't bad considering they just launched in 2019.
Surfshark automatically applies obfuscation or its NoBorders method as it detects censorship or surveillance. Combined with unlimited simultaneous connections, zero logging, split tunneling, and a kill switch, and you have a compelling privacy solution in a sleek package.
Pros
Unblock VoIP in oppressive regimes like WhatsApp, Skype, Discord, and more
Unblock Netflix on any server, no more picking and choosing
DNS leak and kill switch protection keep your defenses up even when your connection drops
Independently audited privacy practices
Get help any time of day via email, phone, or live chat.
Cons
Server network is not nearly as expansive as major competitors
Young VPN still has plenty of room to grow in terms of advanced functionality.
Read our full Surfshark review.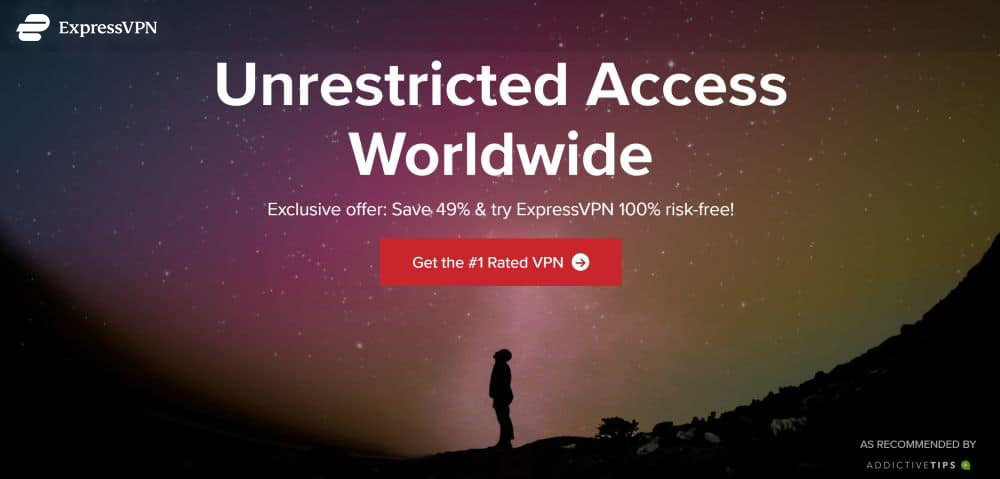 ExpressVPN is one of the fastest VPN services on the market, but it also excels at privacy. With 256-bit AES encryption, cracking a connection to discover what you're doing online would take quadrillions of years with the world's most sophisticated supercomputer. Specific protocols include OpenVPN's cutting-edge UDP and TCP, as well as censorship-busting SSTP. The zero-logging policy is comprehensive, with absolutely no logs of your IP addresses, browsing history, or DNS requests. Furthermore, any records that do get stored are virtually impossible to get access. ExpressVPN is based in the British Virgin Islands: a government outside UK jurisdiction, and one that doesn't cooperate with the international Five, Nine and Fourteen Eyes surveillance agreements. Last but not least, the service's apps include a built-in DNS leak test and an automatic kill switch. This makes ExpressVPN a military-grade technology as far as protecting your IP is concerned.
In addition to the above, ExpressVPN is fast and powerful. With 3,000+ proxy servers in 94+ countries, the server network is one of the biggest in the VPN industry. Connections are fast, latencies are low, and you can get an IP from virtually any country you want. Bandwidth is unlimited and there are no limits on speed nor P2P downloads, meaning you can use ExpressVPN to stream, torrent, play video games, and more. As an added benefit, you can connect up to 3 devices simultaneously, which is convenient if you have several devices you want to protect your IP from.
Read our full ExpressVPN review.
Pros
Unblocks Netflix and other streaming sites
Fastest servers we have tested
Torrenting/P2P allowed
Strict no-logging policy
Live chat support available.
Cons
Month-to-month plan has high cost.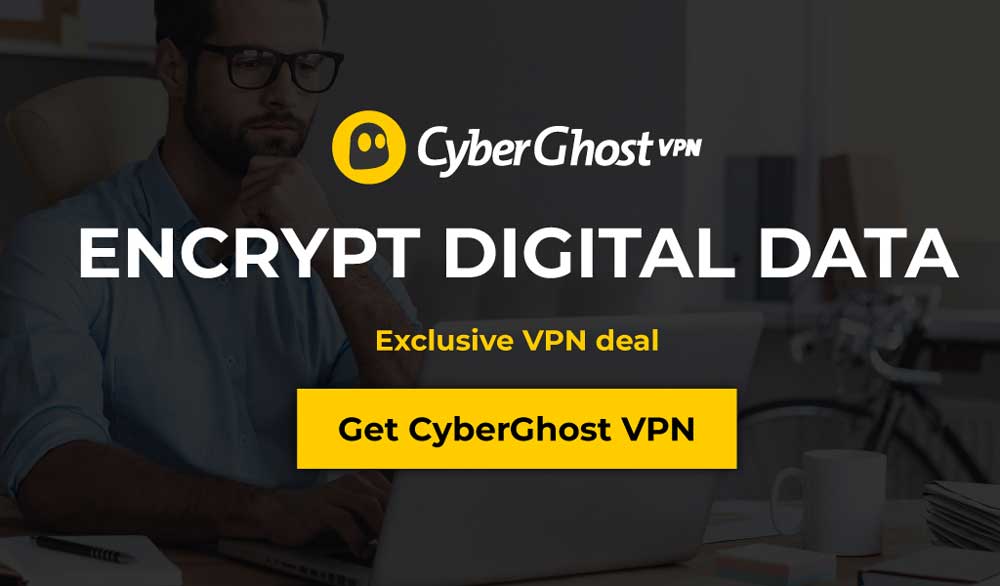 CyberGhost is an easy-to-use VPN that focuses on security and privacy, making it perfect for anyone who wants to protect their IP. Unlike most other VPNs, where you have to configure some or all of the settings manually, CyberGhost simply gives you a selection of configuration profiles. These include "surf anonymously" and "protect my WiFi connection", both of which help protect your IP, identity, and location from prying eyes. Even better, CyberGhost has a number of simple toggles like "block online tracking" and "block malicious websites". These toggles provide a layer of extra security and make it that much harder for governments, criminals and private individuals to track you. Last but not least, CyberGhost uses 256-bit AES encryption and a best-in-class zero logging policy that doesn't even store your e-mail address. Thanks to these, your IP is virtually impossible to identify and use against you.
In addition to being highly secure, CyberGhost is an outstanding service in many ways. For starters, it's generous. You get unlimited bandwidth, unlimited server switches, and unlimited speed on any connection plan. There's a whopping 5,500+ servers in 80 countries to choose from for optimal connections. You also get up to 5 simultaneous connections, meaning you can connect your mobile device, your WiFi router, your home computer, work computer, and tablet, and keep their VPN connection on 24/7 without a second thought. CyberGhost's software works on all modern operating systems and devices, so the whole installation process will only take minutes.
Read our full CyberGhost review.
Pros
Works with American Netflix
3,600+ servers in 55+ countries
7 simultaneous connections
Strict no-logs policy
45-day no-quibble money back guarantee.
Cons
WebRTC leak detected
Some streaming sites cannot be unblocked.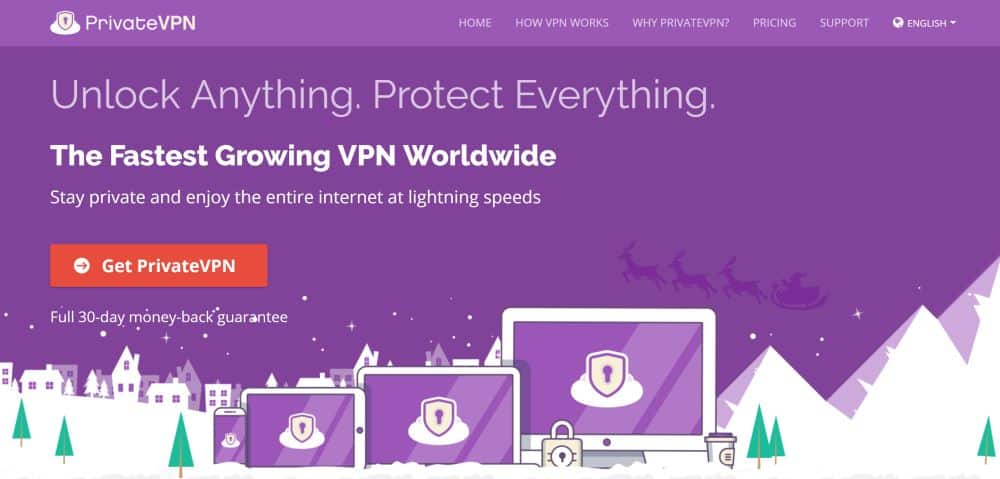 PrivateVPN has a wide range of features that can help you protect your IP. For starters, PrivateVPN uses AES-256 encryption with 2048-bit keys to protect your data. This makes your data so tough to crack that neither the government nor a worldwide syndicate consisting of all the world's criminal organizations could hope to break it in your lifetime. This is completmented by one of the best no-logging policies in the business, meaning that there is no real way to get your data unless you voluntarily hand it over. This is true even if you're in China because the SOCKS5 protocol used by PrivateVPN was tailor-made for the country.
In addition to its security and IP protection features, PrivateVPN is generous in terms of basics. The server network may be significantly smaller than other VPNs', but each node is powerful in both bandwidth and processing power. Moreover, with network coverage spanning 150 servers in 60+ countries, you can get virtually any IP you want. Throw in a free remote setup regardless of your device and operating system, as well as a variety of extra features, including a port forward service that helps make sure PrivateVPN works when other services don't, and you get an incredible package – especially given the service's low, low price point.
Read our full PrivateVPN review.
PureVPN is an outstanding top-tier VPN available to consumers for a low price. Let's start with its basic features. First, you get an easy installation process thanks to PureVPN's apps being available for Linux, macOS, Windows, iOS, Android, as well as video game consoles and WiFi routers. Second, PureVPN's users get to enjoy a massive server network with 2,000+ servers in over 140 countries. Third, bandwidth, speed, and server switches are all unlimited, and with up to 5 simultaneous connections per household, you can stay online on all your devices for as long as you want. Unique features include a kill switch as well as split-tunneling, which lets you route some data through your ISP and the rest – through your VPN.
In addition to all of the above, PureVPN is highly effective at protecting your IP. For starters, you can get any IP you want thanks to their massive server network. Second, your data is protected with 256-bit encryption which makes it virtually impossible for anyone to see your data and use it to figure out who you are. Third, PureVPN's proprietary Ozone technology continues to protect your device, data, and identity 24/7, even when you're online; something no other VPN can say. Fourth, PureVPN comes with built-in WebRTC Leak Protection which is specifically designed to help shield your IP. Lastly, there's even a DDoS protection feature so you can rest safe knowing your that even a consolidated attack executed by highly trained criminals won't expose your IP.
Read our full PureVPN review.
IP addresses and your privacy
Your IP address is the number assigned to your computer on the Internet. It has many helpful uses for you as a user and improves various services, apps and websites on the web. For example, once you log into a website like Netflix, you don't have to re-enter your information every single time. The service remembers your IP in combination with your computer's data, and keeps you logged in. In another example, games identify your location, automatically connecting you to servers that perform best and give you a seamless gaming experience (of course, they can use this same information to ban you for bad behavior). In addition to all these surface-level factors, an IP help make sure that you aren't mistaken with someone else – say, a criminal – on the Internet.
Despite all these benefits, having an IP has a number of disadvantages. Specifically, your IP and MAC address can help anyone identify your precise location; your Internet Service Provider; your country of residence; your operating system. Just take a look at a screenshot from IPlocation.net.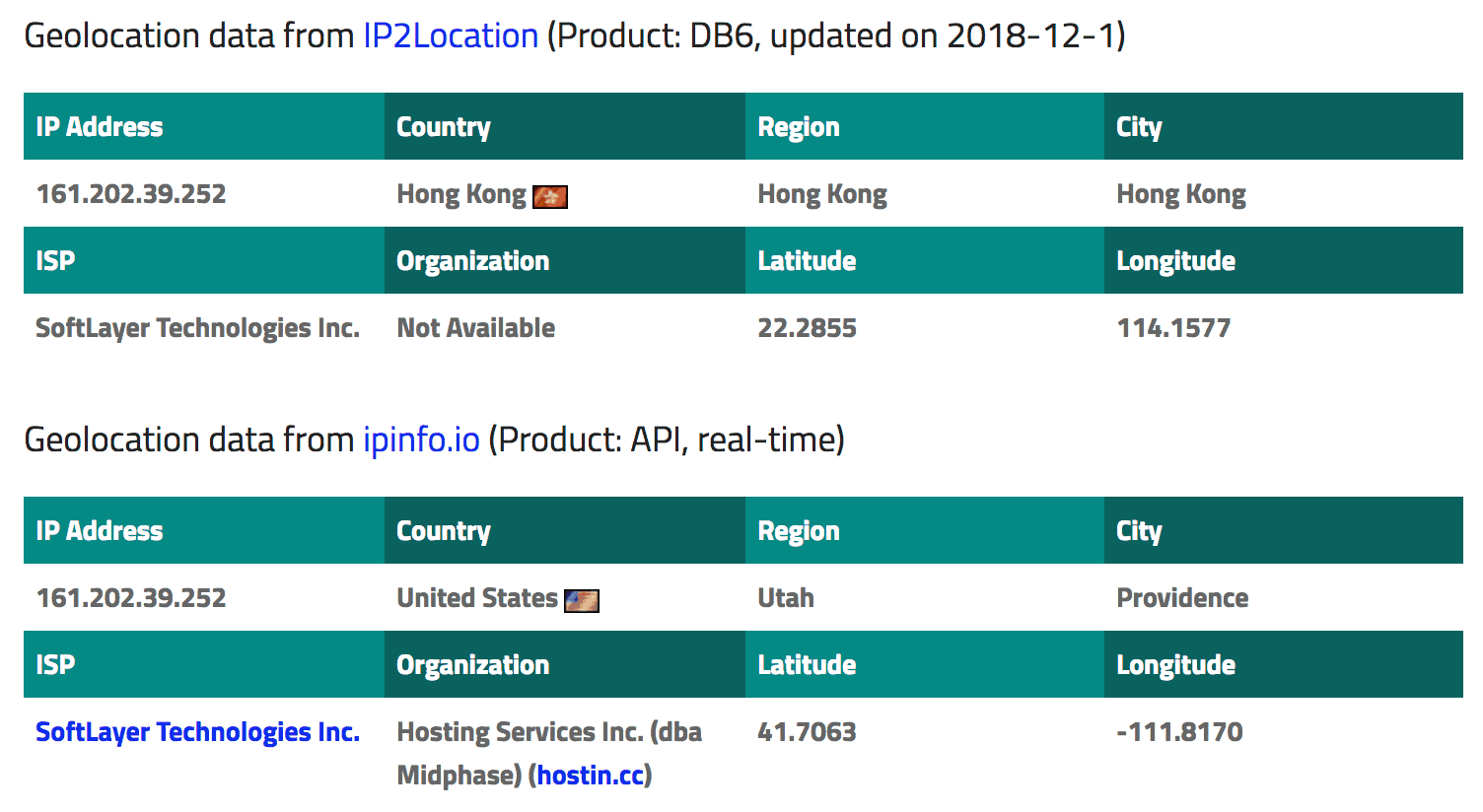 This is the information anyone on the Internet can find out about you if they know your IP address. Given that there's a vast number of ways to get your IP – for example, some e-mail clients attach it to every message you send – this is unnerving. A complete stranger can use your IP to come to where you stay. Someone you offend online can send you threatening physical mails, or quickly pinpoint your identity and try to harm you. Alternatively, if you live in a country with oppressive laws, your government can identify anything deemed to be a subversive activity and punish you for it. For all these reasons, the first reason to protect your IP online is privacy from criminals, malicious people, and the government.
IP addresses and tracking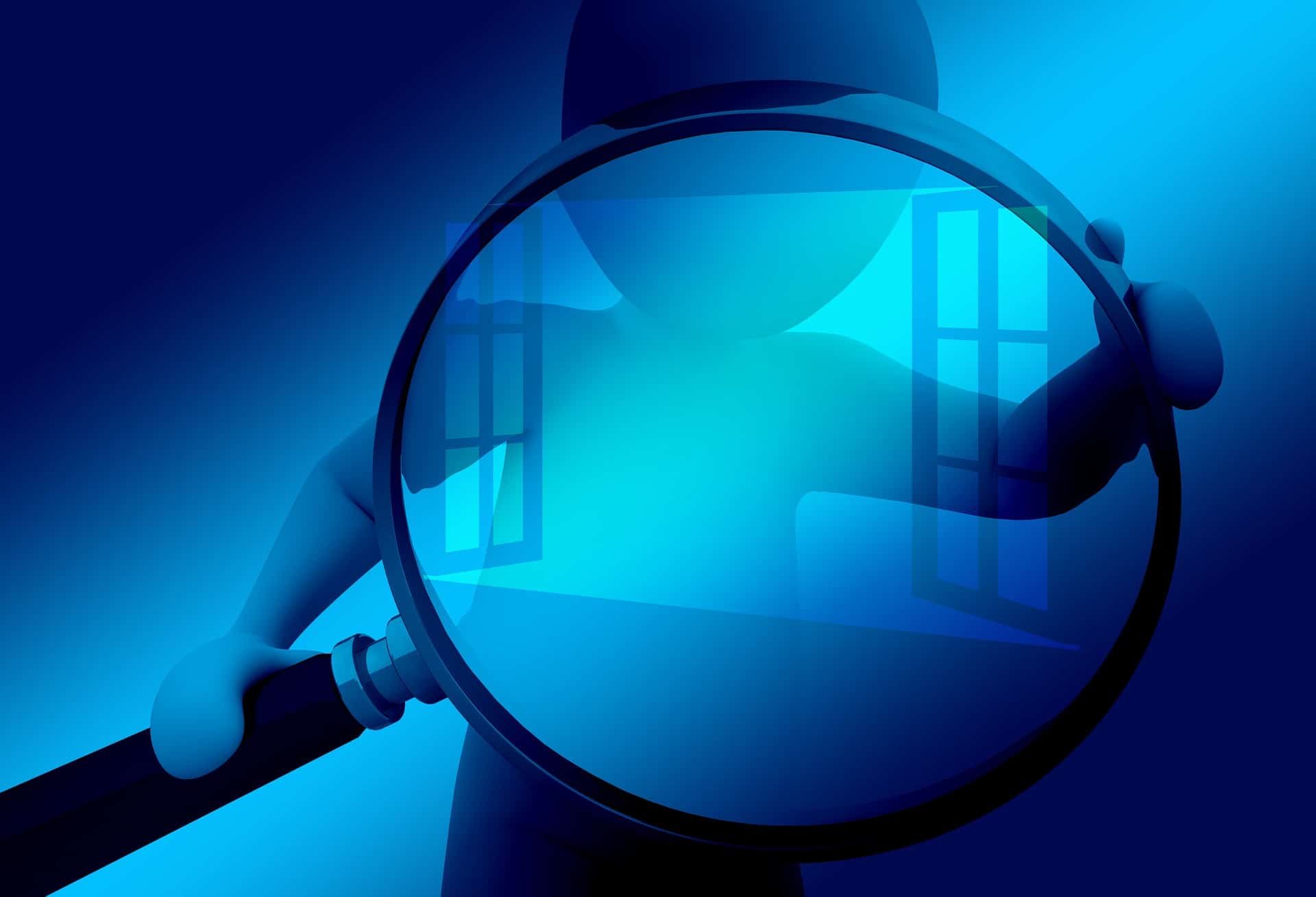 In addition to helping identify your physical location and potentially causing you harm, an IP address can also compromise your online identity. For example, an IP can be used to keep tabs on what you do online to your detriment. For example, many websites track and store your IP in order to see what you do online. If a travel website sees you checking out a ticket over and over again, they might hike prices up to pressure you into making a quick purchase. Services like Facebook might also check your IP to show you ads and content that will keep you on their website (or persuade you to buy something from a third party business). Over time, a business can learn all about your preferences, habits, as well as the causes you care about, and more.
This is bad for several reasons. First, a website can use your data to pinpoint your identity and persuade you to buy things you don't want. Second, your past behavior can be used against you to affect you emotionally and prompt you into taking actions you wouldn't ordinarily. Third, your data can be collected and used for nefarious ends – or sold to third parties. For example, Facebook isn't meant to share the data they collect on you with other people. However, they ended up doing so anyway, leading to the Cambridge Analytica scandal wherein millions of users' information went to a private company. This is the kind of thing that can happen to your own data if you don't protect your IP – and another reason to hide it using a VPN.
How can a VPN help, exactly?
A VPN helps protect your IP in two main ways. First, it gives you a borrowed IP address. Everything you do online is then attributed to that IP. This means that visiting a website, sending an e-mail, and even using P2P services will not reveal where you are, what computer you're using, etc. Furthermore, most of the IPs you can get from a VPN are shared with other users, making it impossible to trace any single action to a specific individual. You can get a static IP if you want, of course, but many choose not to because they feel a shared one is more anonymous.
Second, a VPN can give you extra features that help make sure your IP stays hidden. For example, a DNS leak test comes with several of the VPNs on this page. It can help you make sure that your Internet Service Provider isn't tracking your online activities. Moreover, all VPNs encrypt your data so it's impossible for unauthorized third parties to access, which gives you an extra layer of security and anonymity.
Conclusion
Now that you know all about protecting your IP on the Internet, which VPN service are you going to go with? What are you going to do online? Take a minute to let us know below. Your answers will help us make better articles in the future!