We are reader supported and may earn a commission when you buy through links on our site.
Learn more
Best VPN for Netflix Portugal: Unblock Portuguese Netflix and Watch From Anywhere
For Portuguese-language content, there's few rivals to Netflix Portugal; unfortunately it is blocked in the rest of the world unless you use a VPN. But don't worry, it's surprisingly easy to use a VPN to spoof a virtual IP, and today we'll show you how. We'll also cover a few VPN providers proven to beat Netflix's proxy ban.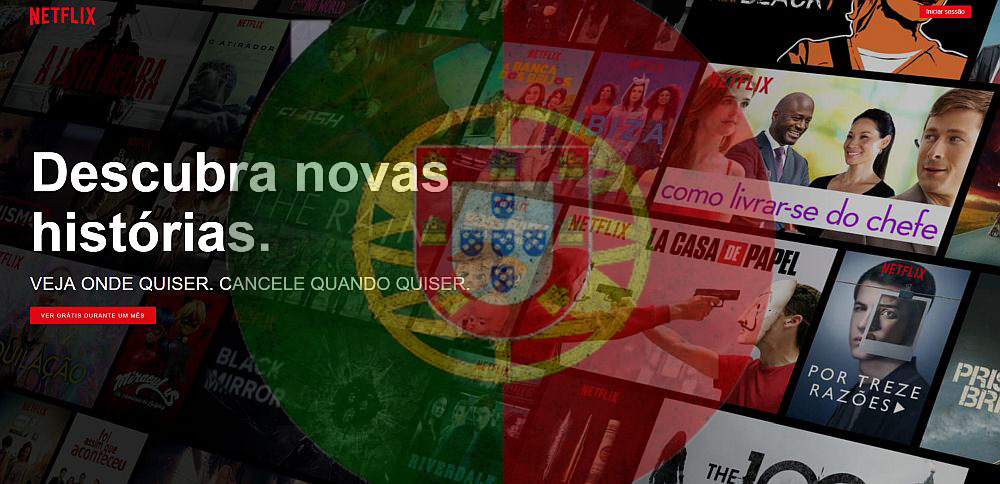 Netflix is the largest worldwide movie and video streaming service. It services over 190 countries with a wide selection of films and TV shows, including everything from the latest Hollywood blockbusters to unique local content. The catch is that the Netflix catalogue is different depending on where you live. This is due to regional content restrictions, and it can be extremely frustrating when all you want to do is sit down and watch TV.
Don't let geoblocks win! Access Netflix Portugal with these secure VPNs:
NordVPN – Best Netflix Unblocker – NordVPN is well-known for its ability to consistently beat Netflix's proxy ban. With tons of heavily encrypted servers in Portugal, you'll be enjoying your favorite streams in no time.
ExpressVPN – An excellent choice for streaming in UHD or when you're on a bandwidth-limited connection, due to its exceptionally fast network.
CyberGhost – Absurdly large number of servers available, but all you need to do is click "unblock streaming" and you're good!
PureVPN – Useful not only for Netflix Portugal, but for accessing geoblocked content in over 140 countries.
You don't have to turn to Hulu or start looking for alternatives to Netflix (though you can get some great movies on Kodi). Instead, download the right VPN and you can break through those geo-restriction barriers and unblock Netflix in Portugal to watch all kinds of exclusive content as if you were sitting in the center of Lisbon itself. Follow our guide below to find the best VPNs to get the job done.
30-days money back guarantee
Finding the Right VPN
It doesn't matter where you live, having movies blocked on Netflix is frustrating. If you're in Portugal you'll find a collection regional selections complete with a handful of hyper-local programs, UK dramas, and content from around Europe. Some of the more recent additions to the Netflix Portugal catalogue include the first season of Velvet Colección, 100% Hotter, and the hit superhero movie Doctor Strange, all of which can be available to stream no matter where you live.
Finding the best VPN to unlock Netflix Portugal means doing a ton of research. Netflix actively blocks most VPNs, so you need to know which services maintain reliable access, and which ones you can depend on to keep your data and your identity secure. Speed is also crucial, since you'll be streaming HD quality films on a regular basis.
Fortunately, you don't have to be an expert in network security to find the right VPN for Netflix. We've done the research for you and included our top picks below. Read on for some of the best Netflix unblocking suggestions for Portugal, followed by a complete guide on the hows and whys Netflix uses region restrictions in the first place.
Please be advised that while these solutions tend to work well at any given point, there is a constant back and forth between Netflix's efforts to block VPNs and those providers' attempts to bypass them. If you can't seem to connect with your favorite VPN, try reaching customer support, or else wait it out. Chances are, they're already working on a solution.
Use These Top VPNs to Unblock Netflix Portugal
After testing out all the best (and worst) providers on the market, we've determined these VPNs to be the best at unblocking the Portuguese Netflix: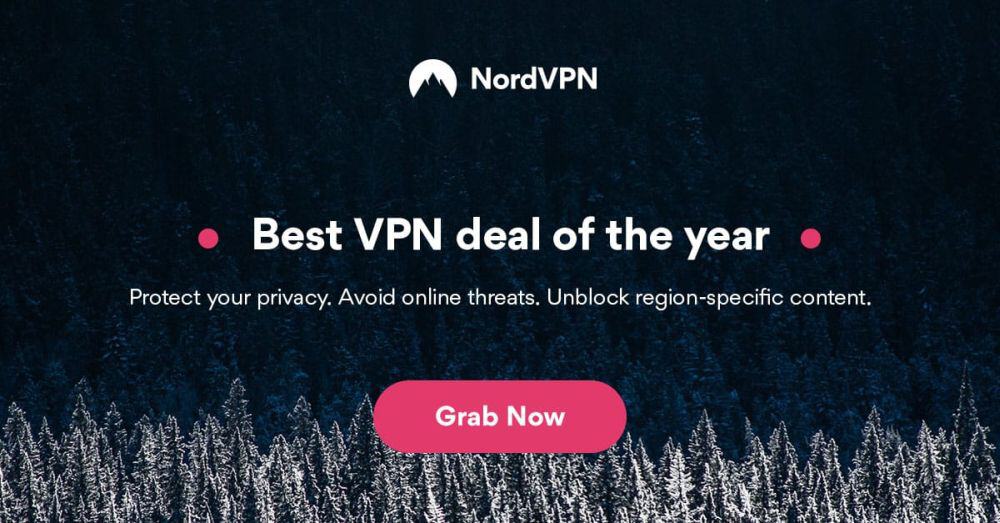 NordVPN is the top provider on the VPN marketplace thanks to its incredible set of features. The most impressive of these is the company's massive network of servers, which is currently over 5,400 strong and covers 59 different countries around the world. You'll always have a reliable connection in the area of your choosing with NordVPN, and you'll get to utilize exclusive features such as DDoS protection, onion over VPN, and double encryption, as well.
This top-notch provider will keep your online activities safe and secure. A thorough zero-logging policy on bandwidth, traffic, time stamps, and DNS access ensures activity is never stored long-term, and an automatic kill switch and DNS leak protection features on the VPN's software hide your identity. 256-bit AES encryption keeps every packet of data locked down tight for a sturdy foundation of online anonymity and security.
NordVPN's huge server network and constantly expanding list of nodes makes it an incredible choice for unblocking Netflix, both in Portugal and around the world. All you have to do is sign in and choose a server, NordVPN will take care of the rest. Having connection issues? Check out their server list, which shows you exactly which servers are currently working with Netflix, or else just drop them a line directly for help.
Read our full NordVPN review.
Pros
Very affordable plans
No bandwidth caps
Torrenting/P2P explicitly allowed
Based in Panama
Customer Service (24/7 Chat).
Cons
Automatic server selection can be unreliable
Can't specify City or Province in App.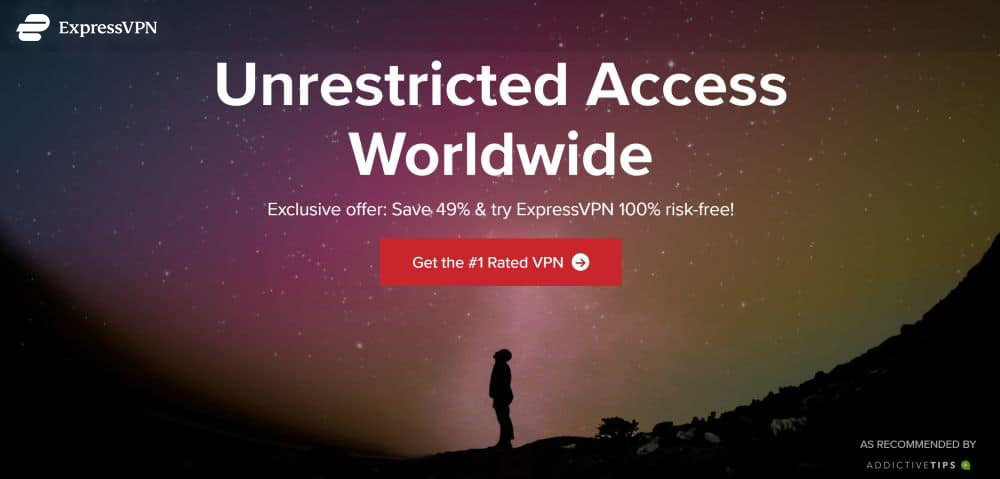 ExpressVPN is one of the fastest and most reliable VPNs on the market. The service delivers amazing speed test results around the world, including to and from Portugal, allowing users to connect and stream without any lag. It's perfect for watching live TV, online sports, HD movies, and so much more. Best of all, ExpressVPN is easy to install on a wide variety of devices, and it's extremely user-friendly. All you have to do is run the app and click one button to connect to the fastest server.
The more technical details of ExpressVPN are impressive, as well. It offers access to 3,000+ secure servers in 94 different countries around the world for easy access to non-local IP addresses, no matter where you live. Data is kept secure with 256-bit AES encryption and a zero-logging policy on traffic, DNS requests, and IP addresses. The apps also come with DNS leak protection and an automatic kill switch for even stronger online privacy.
ExpressVPN happens to be one of the best VPNs to unblock Netflix. Many of the company's servers consistently work with online streams, giving you the ability to unlock movies from the U.S., Canada, the UK, and more. If you have any troubles with their service, customer support is just an email away.
Read our full ExpressVPN review.
Pros
SPECIAL OFFER: 3 months free (49% off - link below)
Super fast servers
Govt-level AES-256 encryption
Keeps no logs of personal data
24/7 Chat Support.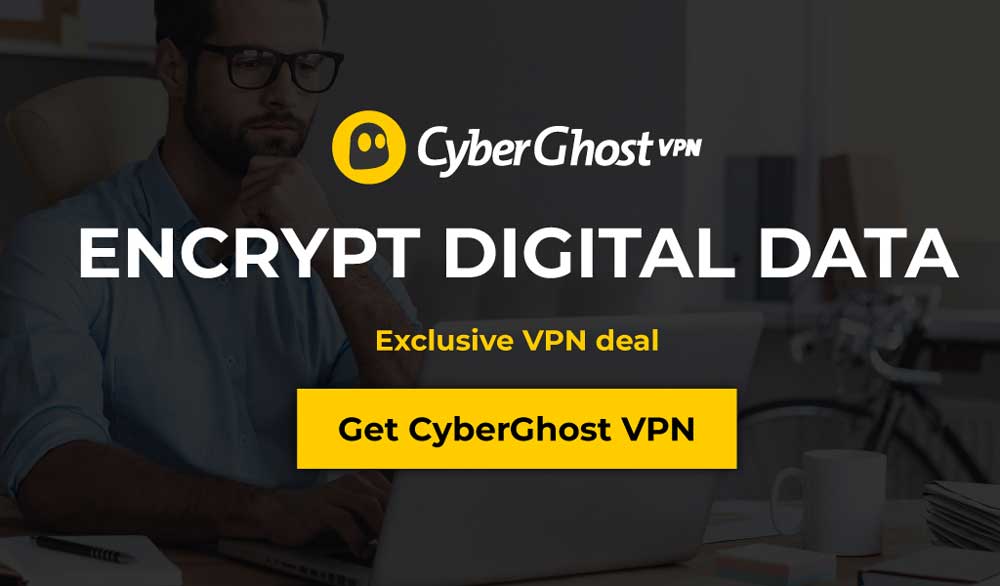 CyberGhost is the perfect VPN for a balanced variety of features, including fast speeds and strong security. Users have full access to over 5,900 servers in 90 different countries, providing all the speed and non-local IP address you could ever need. These are perfect for bypassing censorship blocks or unlocking Netflix videos from other countries. And while you're leaping across geo-restriction barriers, CyberGhost is working quietly in the background to keep you safe at all times.
The service sets up a strong privacy shield that's built upon 256-bit AES encryption and a zero-logging policy on traffic, time stamps, and IP address. DNS leak protection and an automatic kill switch are standard with the company's custom software, as well, which blocks potential cracks to ensure no identifying information ever leaves your device. This allows you to log in and stream anything you want in complete privacy.
CyberGhost has an incredible track record with Netflix server access. You'll be able to unblock the service from Portugal or anywhere in the world with CyberGhost, and you won't have to sit and try a dozen different servers before finding one that works, either. If something does go wrong, contact CyberGhost directly–chances are they already know about the issue and can give you peace of mind that it will be solved shortly (or else help you find your own solution.)
Read our full CyberGhost review.
Pros
LOW PRICE: 6 EXTRA free months (79% off - link below)
3,600+ servers in 55+ countries
2,048-bit RSA keys and SHA256 authentication
Zero logs and good privacy features
Live chat support (24/7).
Cons
Can't unblock some popular streaming sites.
PureVPN is a feature-rich VPN service that offers a lot more than just simple privacy and security features. PureVPN gives you an entire suite of online protection tools, everything from malware shields to app blocking features, DNS website filters, and even anti-virus protection, all of which is included with its custom software. These features work no matter which device you run the apps on, allowing you to keep every device you own safe from online dangers, all without having to install and manage a dozen different apps at once.
PureVPN runs a fast and reliable server network that's currently over 2,000 nodes strong, spanning over 140 countries around the world. Data that passes through this network is secured with 256-bit encryption and protected by a zero-logging policy on traffic, as well. PureVPN adds DNS leak protection and an automatic kill switch to every version of its software for strong privacy, allowing you to stream movies and surf the web with complete peace of mind every single time.
This provider is renowned for its customer support, so don't hesitate to reach out if you are having trouble accessing Netflix.
Read our full PureVPN review.
About Netflix Region Blocks
How does Netflix block movies to prevent users from streaming local content around the world? Why do they do it? Are there any reliable methods of getting around this restriction? Below we take a look at each of these questions to see just how effective VPNs can be.
Blocking with IP Addresses
An IP address is a series of unique numbers every device is assigned when they connect to the internet. They serve the same purpose as a mailing address, only instead of sending letters to and from your friends, they send packets of information to and from the websites you access. This location stamp can be used to identify your particular device among all of the world's internet-enabled hardware. Without IP addresses, the internet simply wouldn't work.
There are some downsides to how IP addresses work, however, and Netflix exploits one of these to erect its blockades. IP addresses follow a defined pattern that makes it easy to see where the address is located. This is called an IP range, and it allows websites and online services to set up simple filters to detect a range and serve different content based on a user's location. If you log on using a U.S. IP range, you get U.S. content, it's that simple.
Netflix follows this strategy to restrict which videos are available to which consumers located in different areas. It's not based on your account location or even your billing address, it has to do with where in the world you're currently sitting. You don't have to be a citizen of Portugal to be confined to Portuguese content. If you cross the border and use Wi-Fi there, as far as Netflix is concerned, you're a Portugal resident with a legitimate Portuguese IP address.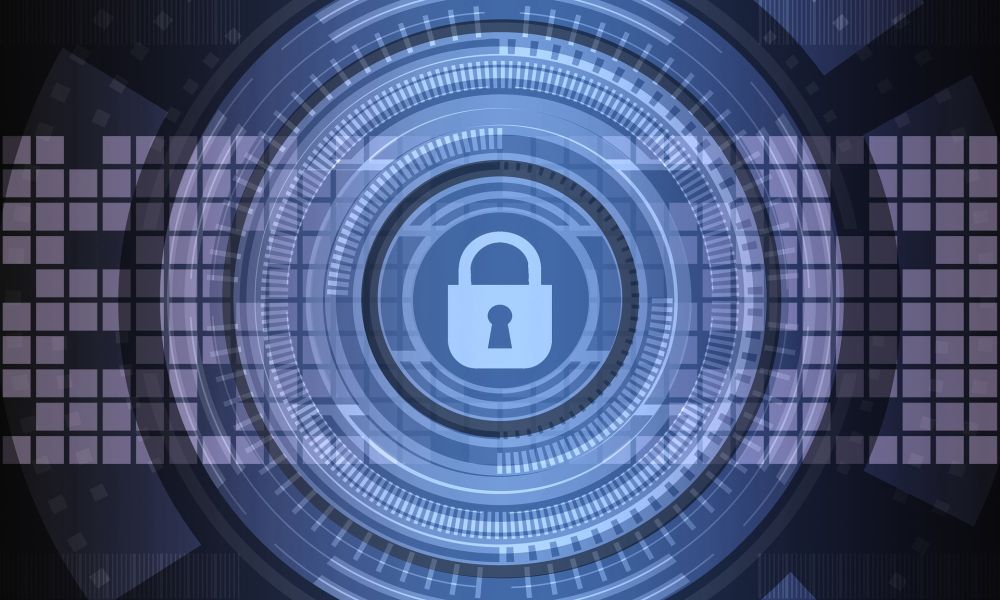 VPNs Change Your IP Address
VPNs change the way IP addresses work, making it possible for you to appear as if you're in a different country, even though all you did was choose a different server from your VPN software. Before data leaves your device a VPN encrypts each packet, scrambling the code so no one can tell what content you're requesting. These packets are then sent through your modem and to your ISP where they get the usual IP address stamp, just like before.
Instead of leaving your ISP and going to the internet, data is sent to your VPN. The VPN removes your home IP address and replaces it with one of their anonymous ones, sends it to the internet to fulfill the request, then routes it back to your device via ISP. The entire process happens under encryption, and because of the IP address switching, you remain surprisingly anonymous.
Changing your IP address is an easy way to fool websites into thinking you're located in a different area. If all the service checks is your IP, it can't tell if you're using a VPN or not, only that your IP is different and you should get access to different content.
Blocking VPNs
Netflix uses this VPN filter to dictate content availability, but it goes a few steps beyond simple IP address scanning, however. Netflix essentially keeps a huge list of all IP addresses associated with VPN services from around the world. When someone with a matching IP tries to connect, Netflix can deny them access, throwing up the dreaded proxy error message screen. This renders many VPN servers unable to connect to the service, even if they're in the same country as you are.
Netflix uses VPN blocks for browser access, but it deploys a more sophisticated DNS-based method to keep app users on the straight and narrow. It's practically impossible to bypass the Netflix blockade if you use one of their apps, such as on a smartphone, Fire Stick, or gaming console. A few VPNs to provide reliable access using this method, but for the most part, you'll need to stream Netflix through a browser with your VPN active for the best results. Even then, it's never a guarantee, as Netflix and VPN providers continue to try and outdo one another.
Not a Perfect Block
Netflix's IP address filter isn't perfect. VPNs are constantly adding new IP addresses to their server network. In many cases Netflix won't block these for days, weeks, or even months at a time, giving users perfectly clear access to the service. Other times, previously blocked VPN servers will mysteriously start working with Netflix. Even if you think it's a hopeless situation, VPNs are constantly looking for ways to maintain access to Netflix content, especially the top tier services.
VPN Won't Connect to Netflix? Try These Tips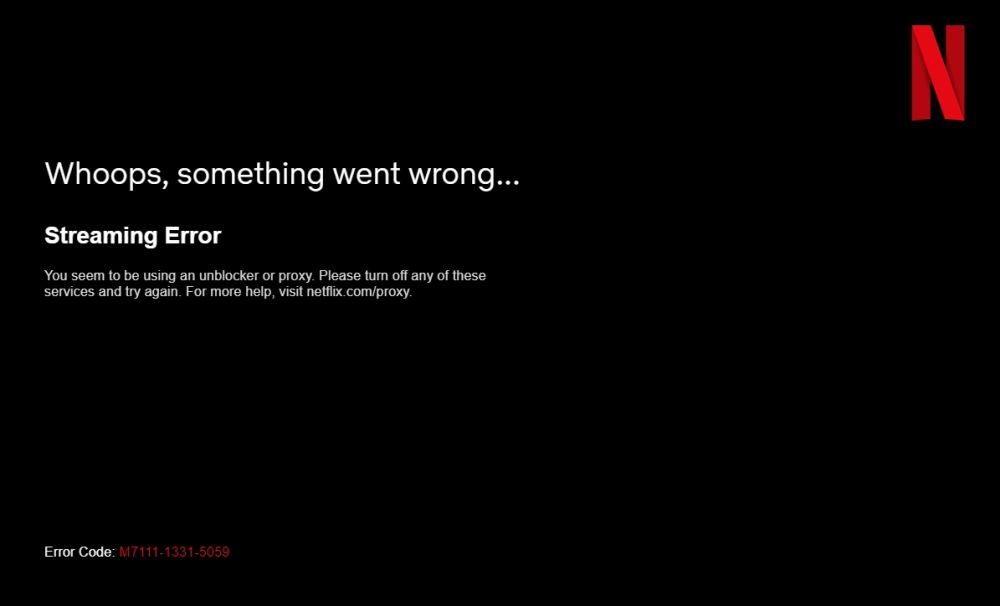 A lot of popular VPNs keep decently reliable access to Netflix over the weeks and months. Unfortunately, no service can claim 100% uptime. This is due to the way Netflix actively attempts to block VPNs from accessing its movies. If you find your usual VPN is blocked in Portugal, try these quick tricks to get it working again.
Switch Servers
Switching servers is the best way to restore Netflix access on a VPN. It doesn't have to be in a different country, either. Simply choosing a new server in the same area can bring back your streams in an instant. This is one of the reasons why a VPN having a huge network is a benefit to reliable Netflix access. Try the new server out, then reload Netflix to see if it works.
Use Windows, Linux, or Mac
Practically no VPNs can access Netflix if you're using the app. This is due to the way Netflix blocks users. If you can't connect on your smartphone or streaming device, try opening a browser window and signing in from there. Better still, switch to a desktop or laptop computer and stream through your browser. It may not be as convenient, but it's better than a persistent connection error screen.
RELATED READING: What's the Most Secure Browser?
Try Again Later
It may not be the news you want to hear, but waiting a day or so and trying to connect through the same server often results in a successful stream. Netflix and VPNs play a constant back and forth struggle to block new IPs and find ways around existing filters. If your current server was able to access Netflix before, it's highly likely your VPN will restore its access sooner or later.
Conclusion
Getting access to Netflix Portugal is easier than you might think. The right VPN can provide all the options you need. Simply sign in, connect, and choose a country. You'll be able to unblock Netflix and stream movies and TV shows from around the globe in an instant.
What are your favorite Portuguese shows to watch? Did our recommendations work for you? Let us know these or any other thoughts you may have in the comments below.