We are reader supported and may earn a commission when you buy through links on our site.
Learn more
Best VPN for North Korea to Fight Internet Censorship
If you're one of the relatively few people with travel plans to North Korea, read this carefully: do NOT go without first installing a VPN onto your devices. North Korea is infamous for its censorship, but with VPN encryption you can retain your privacy and safety online, as well as access to blocked websites.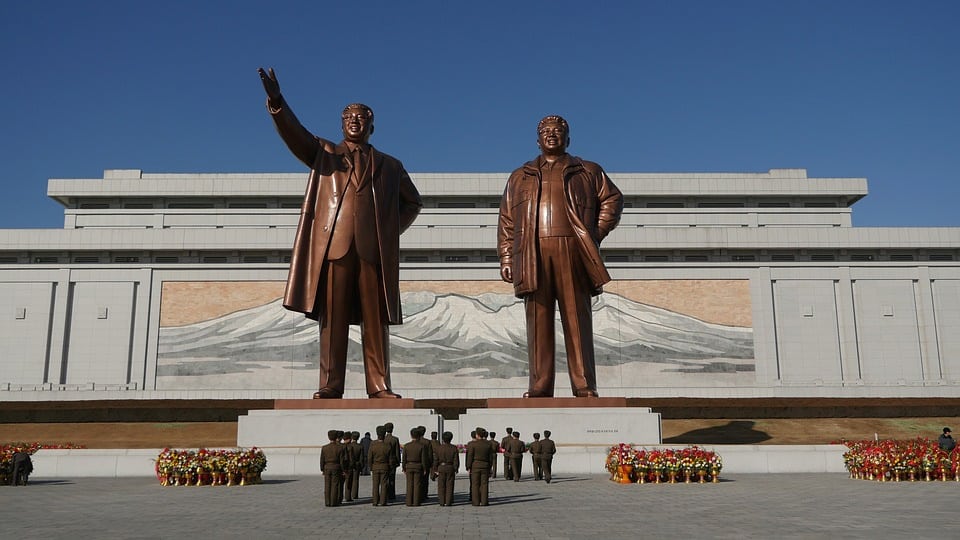 The secretive "hermit country" known as the Democratic People's Republic of Korea (North Korea) has something of an unusual internet infrastructure. The major cities, especially Pyongyang, are wired to offer access to tourists, workers, and the general population. Outside of urban centers, though, most North Koreans have little use for the world wide web.
Visiting North Korea is inherently risky, but you can achieve some measure of privacy with these VPNs:
NordVPN – Best for North Korea – If you absolutely must travel to North Korea, take NordVPN with you. It offers access to the uncensored Internet via NordLynx-encrypted tunnels, connecting to thousands of servers worldwide.
Surfshark – A new but powerful VPN, with automatic anti-censorship methods effective anywhere.
ExpressVPN – North Korea is bandwidth-starved, and this fast VPN will allow you to retain as much precious connection speed as possible.
CyberGhost – A good all-rounder with plain-language config options for newbies as well as advanced settings for power users.
PrivateVPN – This provider owns and maintains their entire network, offering true transparency in how your data is routed.
PureVPN – Hong Kong-based VPN heavily used to break through government censorship throughout east Asia.
If you're visiting North Korea, though, you'll want to take every precaution to keep your identity and your data safe. Problems like internet censorship do exist in North Korea, though tourists rarely report problems accessing the sites they want. Even without these restrictions, though, it's a good idea to lock down your data, as you never know who's watching in this totalitarian state.
30-days money back guarantee
How to Find the Best VPN for North Korea
There are countless VPNs on the market today, most of which promise all the best features at the lowest possible price. How do you separate the marketing hype from the real deal, and how do you know which features are necessary for having the best online experience in North Korea?
We've simplified the research process by providing a list of selection criteria below. We used these features to narrow down the list of popular VPNs to find the ones best suited for use in North Korea. Follow the guidelines, pick a VPN, then use it as soon as you get on the plane for the ultimate in online security.
Jurisdiction – Where does your VPN operate from? Make sure it's a privacy-friendly region, otherwise your anonymity could be secretly compromised.
Server distribution – The more servers a VPN operates, the better your chances of finding a fast connection.
Speed – VPNs are often slower than unencrypted internet connections, which is why you need a service that puts a high priority on speed.
Traffic restrictions – Some VPNs block P2P networks and torrent traffic or restrict how much data you can download.
Zero-logging policy – Data that passes through a VPN's network can be stored, including detailed traffic logs, time stamps, or DNS requests.
Can You Get a North Korean IP Address with a VPN?
One of the benefits of using a VPN is to switch your IP address to a virtual location–one situated in any country in the world. There is a limitation as to which country you can connect to, as your VPN has to run servers physically located in that area. Thanks to the North Korean government, however, this is impossible. No matter which service you use, you can't get a North Korean IP address. Many unscrupulous providers still claim to offer this ability, but don't believe it for once second.
The good news is you don't really need a particular IP to use the internet safely from inside North Korea. Any anonymous IP address will do, just so long as the VPN encrypts data before it leaves your device. Simply choose the fastest server, connect, and you're safe and sound.
Best VPNs for North Korea
We tested the top services on the market to find out which ones are best to use in North Korea. The results are below, ranked in order of usefulness. Please note, you'll want to complete signup with your VPN of choice before crossing into the DPRK's borders.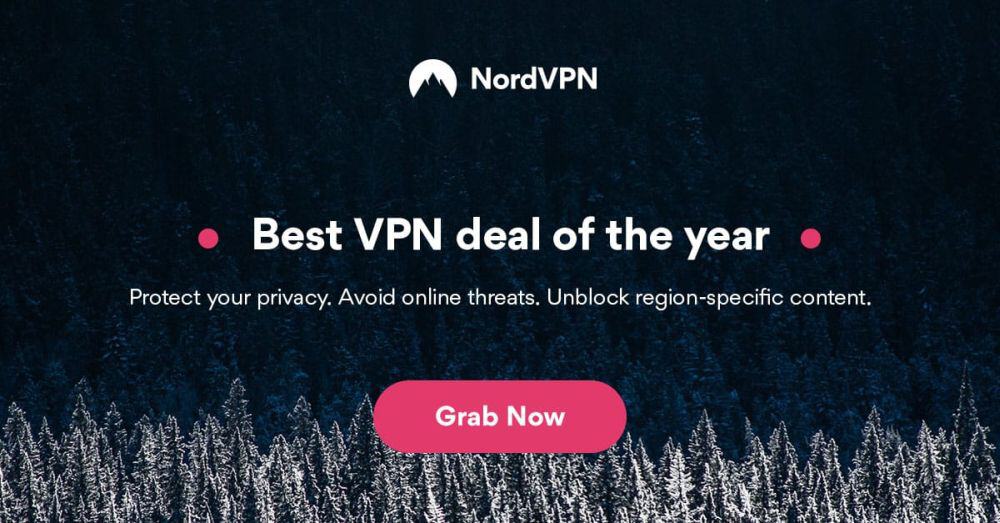 NordVPN has the most robustly capable server network of any mainstream VPN. This fact alone makes it a fantastic choice for all of your VPN needs. The list is constantly growing, but right now users have access to over 5,500 servers in 59 countries, occupying every continent except Antarctica. You'll always be able to connect to a fast server with NordVPN, and you'll get extra protection through double encryption, onion over VPN, and anti-DDoS servers, too. There are many encryption protocols on offer, but the best is NordVPN's own NordLynx protocol, which will keep out DPRK surveillance of your traffic.
NordVPN provides an incredibly thorough zero-logging policy that covers everything from bandwidth to time stamps, traffic to IP addresses. Your activity is never recorded or shared with third parties, which helps keep your privacy intact, even in restrictive, surveillance-heavy countries. Backing these features is 256-bit AES encryption on all data, an automatic kill switch, DNS leak protection, and a host of customizable encryption features.
Read our full NordVPN review.
Pros
Works with Netflix, BBC iPlayer without breaking a sweat
Mind-boggling number of servers
Up to 6 simultaneous connections
"Double" data protection
Great support (24/7 chat).
Cons
Not much
They can take 30 days to process refunds.

Surfshark was practically built to combat government censorship of the Internet. It features the same encryption used by the NSA, the 256-AES-GCM cipher, which protects tunnels created via OpenVPN, IKEv2/IPSec, or WireGuard. You'll notice legacy protocols have been dropped in favor of the most powerful and fastest ones–just one of many ways Surfshark cuts the fat.
You'll connect to over 3200 servers in 65 countries, with options for static IPs and multi-hop routing. Regardless of which you choose, Surfshark offers a litany of advanced functions for retaining access to the free and open Internet in countries like North Korea. These include Camouflage obfuscation, smart DNS, and NoBorders anti-censorship; they all activate automatically as needed, so no need to worry about advanced configuration.
And for situations where a data leak could cost you dearly, Surfshark includes a kill switch, plus IP/DNS/WebRTC leak protection as well as a strict no-logging policy to ensure you never leave a trace behind.
Pros
Every server optimized for unblocking Netflix, BBC iPlayer, Hulu, and more
All 800+ servers are P2P-friendly, with private DNS and obfuscation
IP, DNS and WebRTC leak protection plus kill switch
VPN home jurisdiction in British Virgin Islands is ideal for privacy
Refund requests are simple and fast–no waiting or hassle.
Cons
Speeds occasionally suffer a noticeable drop
Young VPN still has plenty of room to grow in terms of advanced functionality.
Read our full Surfshark review.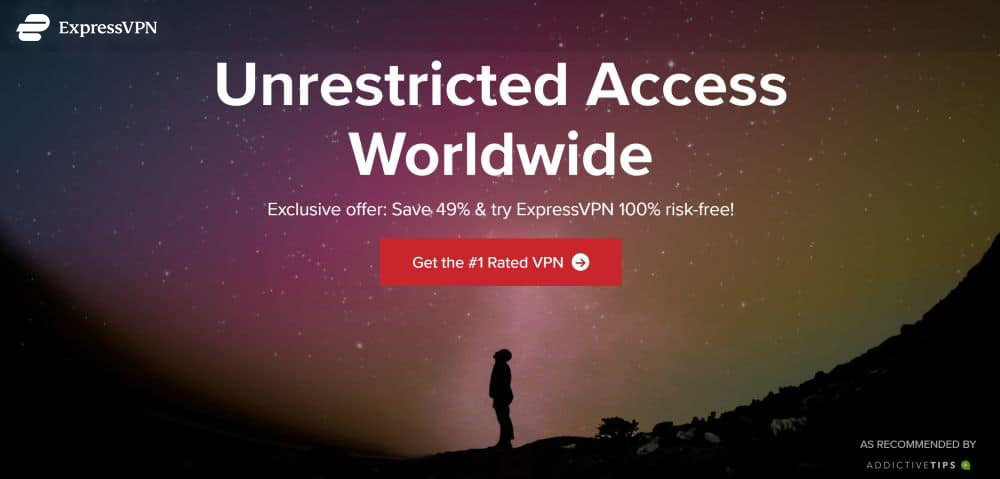 ExpressVPN is one of the fastest and easiest to use VPNs on the market. You'll get top speeds from nearly all of the company's 3,000+ servers in 94 countries, including dozens of locations throughout Asia, Europe, and the Americas. Even if you're connecting from the remote North Korea, ExpressVPN will give you a reliable low-lag connection every time. Just in case things feel sluggish, you can also run a speed test from within the ExpressVPN software to experiment with the fastest connections.
Privacy is another of ExpressVPN's strongest selling points. Data is protected with 256-bit AES encryption and backed by a zero-logging policy on traffic, DNS requests, and IP addresses. There's also both DNS leak protection and an automatic kill switch to deliver a reliable safety net in case of an accidental disconnect, not to mention unlimited bandwidth and easy and unlimited server switching for all users.
Read our full ExpressVPN review.
Pros
Unblocks US Netflix, BBC iPlayer and other streaming services
Fastest servers we have tested
Torrenting/P2P allowed
Strict no-logs policy
Great support (24/7 chat).
Cons
Max 3 simultaneous connections
Slightly more expensive than some other options.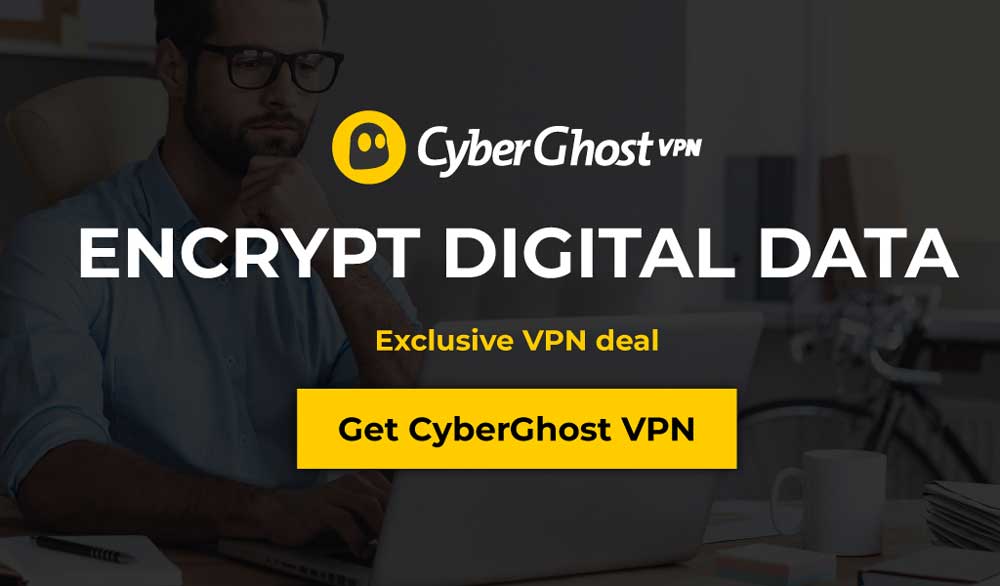 CyberGhost offers just the right combination of speed, security, and location variability, achieving a balance few other services manage to accomplish. CyberGhost is also one of the fastest and most reliable VPNs on the market, delivering great connection speeds around the world so you can stream HD videos or watch live sports with ease. They offer a network of over 5,900 servers in 90 countries, along with mobile and desktop apps that make it easy to enjoy a secure internet experience.
CyberGhost's privacy features keep you secure with 256-bit AES encryption on all data, a zero-logging policy on traffic, time stamps, and IP address, and both DNS leak protection and an automatic kill switch. All of these work together to hide your identity each time you connect. With CyberGhost on your device, you can use the internet safely and securely from any country in the world, including North Korea.
Read our full CyberGhost review.
Pros
Unblocking Netflix USA, iPlayer, Amazon Prime, YouTube
Torrenting allowed
Robust encryption standards
Strict no logging
45-days money back guarantee.
Cons
Can't unblock some other streaming sites.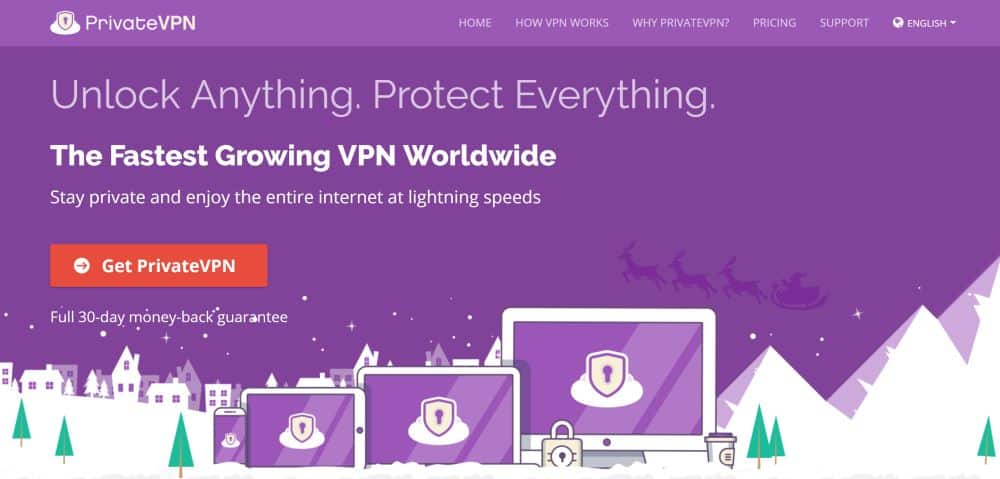 PrivateVPN is a strong and reliable service that lets you keep all of your devices nice and secure anywhere in the world. With the VPN running, you'll be able to safely stream, surf, and download content from the web with full anonymity. PrivateVPN accomplishes this without sacrificing speed or ease of use, making it one of the best VPNs for your daily activities. You'll find it also works perfectly on smartphones, desktop PCs, and even Fire TV thanks to a lightweight and streamlined interface.
PrivateVPN runs a network of over 150 servers in 60+ countries that deliver all the speed, security, and location variety you need. The service locks down data with 256-bit AES encryption, keeps your connection safe with an automatic kill switch and DNS leak protection, and features a zero logging policy on all traffic, as well.
PureVPN does more than just encrypt your data and protect your identity. The service gives you full and instant access to anti-virus protection, malware shields, app blocking features, and DNS website filtering, all wrapped into one secure and convenient package. All you have to do is download the VPN app, and you're set. It's perfect for anyone who needs thorough and complete protection without all the hassle.
PureVPN also offers useful security features that keep you safe online, as well. It starts with a zero-logging policy on traffic, an automatic kill switch, solid 256-bit AES encryption on all data, and DNS leak protection. These work alongside the company's self-owned network of 2,000+ servers in 140+ countries, providing a ton of options for fast, safe, and secure connections.
Read our full PureVPN review.
More Privacy Measures to Stay Safe in North Korea
VPNs do wonderful things for online privacy and security. They make it easy to stay safe by encrypting data, protecting your identity, and just generally providing a safe experience each time your devices connect to the web. In places like North Korea, though, it doesn't hurt to take a few extra precautions, especially if you need to deal with sensitive information.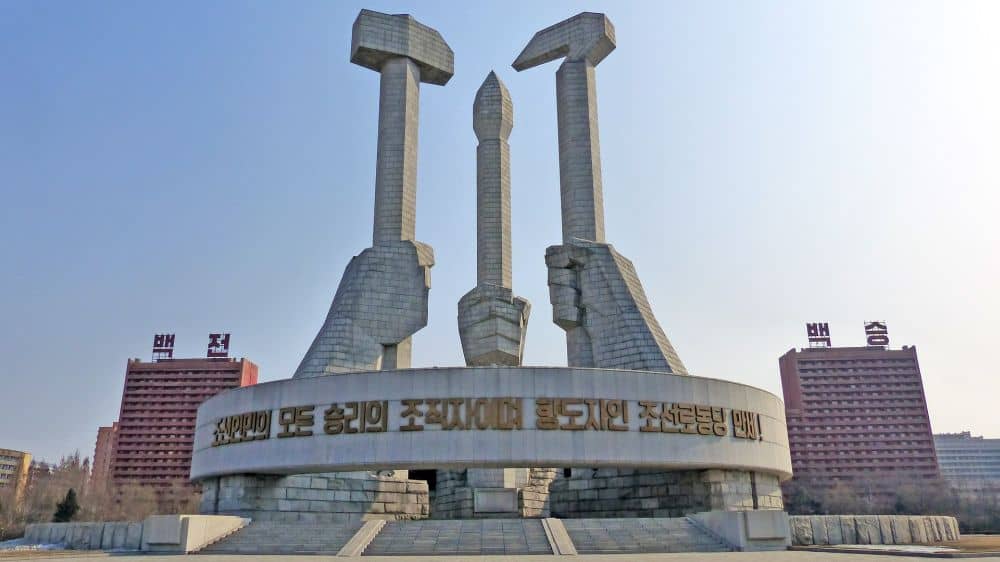 Use the Tor Browser for Extra Privacy
Tor leverages onion routing to wrap data in multiple layers of encryption. Each layer is stamped with an address that tells the node where to send the packet next. This happens countless times as data bounces through the Tor network. When the final layer is peeled away, the data is sent to its final destination.
Tor's randomized routing, combined with heavy data encryption, make it an incredibly useful privacy tool that can crack even the toughest censorship walls. It's also extremely difficult to track, allowing for full and nearly impenetrable online anonymity. Best of all, anyone can use this technology by downloading the free Tor Browser on their device.
It's worth noting that the Tor Browser isn't built for bandwidth-heavy usage. You won't be able to access most online videos, torrents or P2P downloads, or anything using JavaScript or HTML5. If you need to access simple information or send an e-mail, though, Tor is the best way to do it securely.
Learn more about the Tor browser, including full installation instructions, by following our guide: How to Use Tor: A Guide to Getting Started.
Shadowsocks (SOCKS5 Proxy)
Shadowsocks was developed to allow free and open internet access in China, but it works perfectly as a privacy tool in other areas, as well. It operates by using the SOCKS5 protocol (Socket Secure 5) which transfers data by using a remote proxy server. SOCKS5 also provides a layer of authentication to make sure only the intended user can access the personal proxy, giving it similar qualities to a VPN.
To use this method you'll need access to a shadowsocks server, which either requires deploying your own or renting an expensive external service. Once things are up and running, shadowsocks provides amazing access to the web that's arguably better and faster than a VPN.
SSH Tunnel
SSH tunnels are a method of wrapping data packets in an extra layer of SSH encryption, allowing them to pass through filtering services like the Great Firewall. SSH is a widely used protocol with a number of legitimate purposes (such as securely sending files from hosts to servers), which means it's extremely unlikely to ever be blocked by any government agency–even in North Korea.
The downside to SSH tunnels is that they can be slow. The technology wasn't designed for large amounts of traffic, so if you're downloading anything more complex than a basic website, you're in for a long wait. Still, it's surprisingly easy to make an SSH tunnel on Linux and Mac systems (Windows users will have to do some extra work), making it a viable alternative for Twitter access in China in case VPNs won't work.
SSL/TLS Tunnel
Online shopping, e-mail, banking, and other services that deal with private data use SSL to offer secure connections through HTTPS, which makes them somewhat immune to censorship. By utilizing an SSL tunnel, you can wrap your traffic in encryption to make it look like a standard SSL connection that's indistinguishable from regular encrypted traffic.
To use an SSL tunnel you'll need to download the stunnel software. It's not easy or quick to set up, and you'll need a fair amount of technical knowledge to pull it off. An alternative is to use a VPN service that offers SSL tunneling through their software. NordVPN is one of the best mainstream VPNs that delivers this feature.
Conclusion
Finding and using a VPN in North Korea isn't as difficult as you might think. Fortunately for tourists visiting the DPRK, the country does little in the way of online surveillance or censorship. You can't be too careful, though, which is why getting a VPN in North Korea is a smart move.
Planning a trip to the hermit country? What other security measures will you take to lock down your device's connection to the internet within North Korea? Tell us all about it below.