We are reader supported and may earn a commission when you buy through links on our site.
Learn more
Best Netflix VPN According to Reddit (2021 Edition)
Reddit has many answers to life's problems, including a consensus on which VPN is best at unblocking Netflix abroad. But it's pretty easy to get lost browsing those cavernous forums, and if you'd rather just have a quick answer, we have it here in this article. Below, we present the most upvoted VPN providers proven to beat Netflix regional restrictions.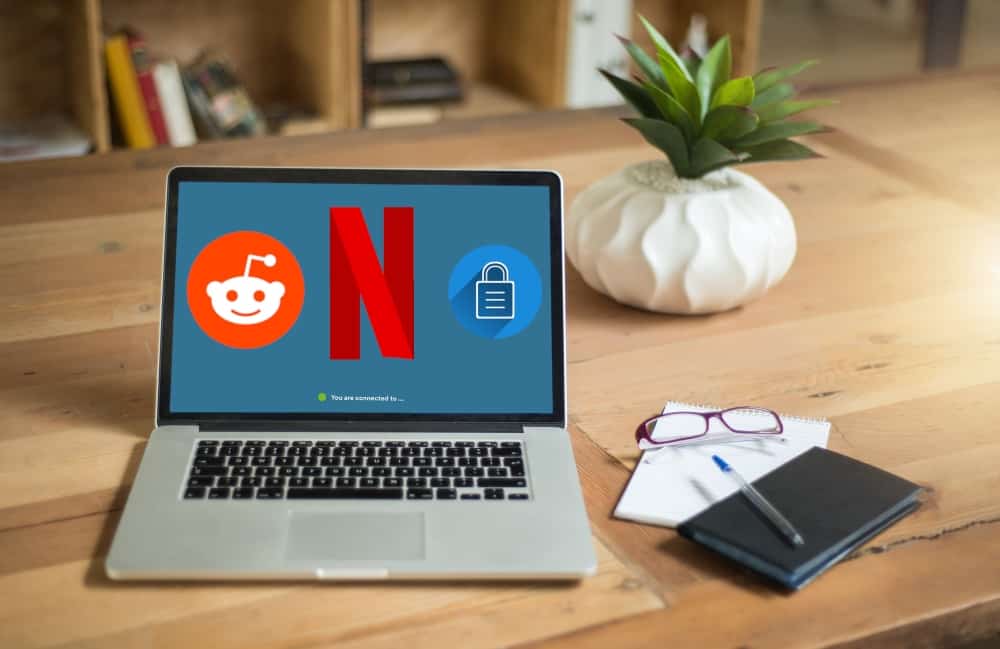 Reddit is one of the world's most active social media sites. Millions of people share their thoughts and opinions on every topic imaginable, from the best way to run online background checks to smart digital privacy practices, and the top torrenting sites. There's also a wealth of knowledge about the best Netflix VPN and how to use Netflix with a VPN according to Reddit, which we have compiled below.
According to Reddit testimonials, these are the best VPNs to reliably unblock Netflix:
NordVPN – Best Netflix Unblocker – NordVPN has consistently stayed a step or two ahead of Netflix's VPN ban, with tens of thousands of spoofable IPs, military-grade encryption, and even smart DNS built in. Reddit loves it, and so will you.
Surfshark – A newish provider constantly adding new features. "Just works" to unblock Netflix without any advanced configuration required.
ExpressVPN – The classic choice for watching Netflix, with dynamic rotating IPs and buffer-free streaming.
CyberGhost – Possibly the most user-friendly interface on the market. Just click "unblock streaming" to access Netflix anywhere.
Private Internet Access – Sometimes hit or miss with Netflix access, but affordably priced and works with some persistence.
Torguard – Offers a slew of anonymizing services which can be bundled together or bought separately to fit your need and budget.
How do Reddit's users choose the top VPN? Are there any special criteria they favor, or is it mostly a matter of opinion? We looked into privacy and video streaming subreddits along with VPN-specific sections to see what Reddit thought about the fastest Netflix VPN services on the Internet. Whether you're looking to watch Netflix movies from Japan or simply hide your identity, everything you need to know to get started is below.
30-days money back guarantee
Reddit's recommended VPNs for unblocking Netflix
Which VPN services does Reddit think are the best to use for Netflix? You'll need the right combination of speed, security, and location variability to unblock all of your favorite movies on Netflix with just a few clicks.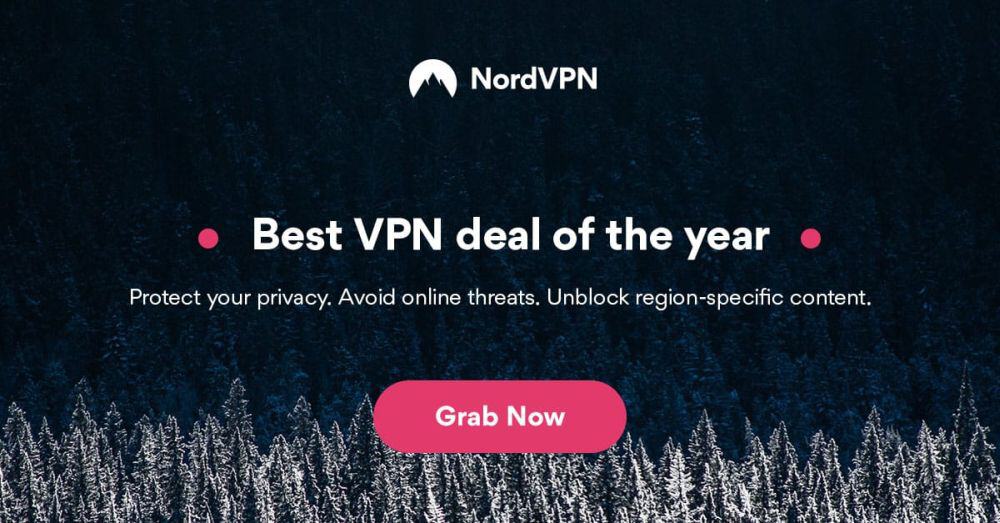 NordVPN is a popular VPN that runs a massive network of servers, making it a great choice for reliable Netflix streams. The list is constantly changing as the company adds new locations, but right now users have full access to over 5,500 servers in 58 countries, all available without any limitations on speed. You'll always have a reliable connection at your disposal, no matter where you connect from. You can also take advantage of NordVPN's unique privacy features such as double encryption, protection from DDoS attacks, and onion routing over VPN.
NordVPN's software comes with everything you need to stay safe on PC, Mac, Linux, iOS, Android, and other platforms. All apps include 256-bit AES encryption, DNS leak protection, an automatic kill switch, and a zero-logging policy that covers time stamps, DNS requests, IP addresses, and traffic. These keep your identity secure while you unblock and stream Netflix from any country in the world.
Reddit users cite NordVPN's good speeds, wide device support, and large server network as its top features for Netflix viewing.
Read our full NordVPN review.
Pros
SPECIAL OFFER: 2-yr plan (68% off - link below)
Most VPN servers with different IP addresses
2,048-bit SSL keys and DNS leak protection
Retains no metadata of your browsing
24/7 Customer Service.
Cons
Some servers can be slow and unreliable
They can take 30 days to process refunds.

Surfshark has won considerable praise on Reddit for rapidly rolling out updates and improvements since its launch in 2019. Many are echoing the same claim that Surfshark "just works" to unblock Netflix, as well. In our own testing, this certainly panned out.
For one, Surfshark uses the most advanced tunneling (OpenVPN, IKEv2/IPSec, WireGuard) and encryption (256-AES-GCM) protocols to connect to a vast network of 3200+ servers in 65 countries. This allows you securely spoof a new IP and skirt geoblocks to access foreign content.
Of course, Netflix is onto proxy services, and even has ways of blocking VPNs. That's where Surfshark's Camouflage method comes in; it acts as a sort of VPN for your VPN, disguising your traffic as something Netflix won't recognize and automatically block. All total, Surfshark works to unblock 17 Netflix libraries around the world.
Pros
Unblock 15 international Netflix libraries, including the US and Japan
Get a static IP from US, UK, Germany, Japan, or Singapore
Accepts all major credit cards, Apple, Google, and Amazon Pay, PayPal, and even Bitcoin
Favorable BVI jurisdiction guarantees no logs kept
Refund requests are simple and fast–no waiting or hassle.
Cons
Server network is not nearly as expansive as major competitors
Relatively young VPN still has to prove itself trustworthy over the long haul.
Read our full Surfshark review.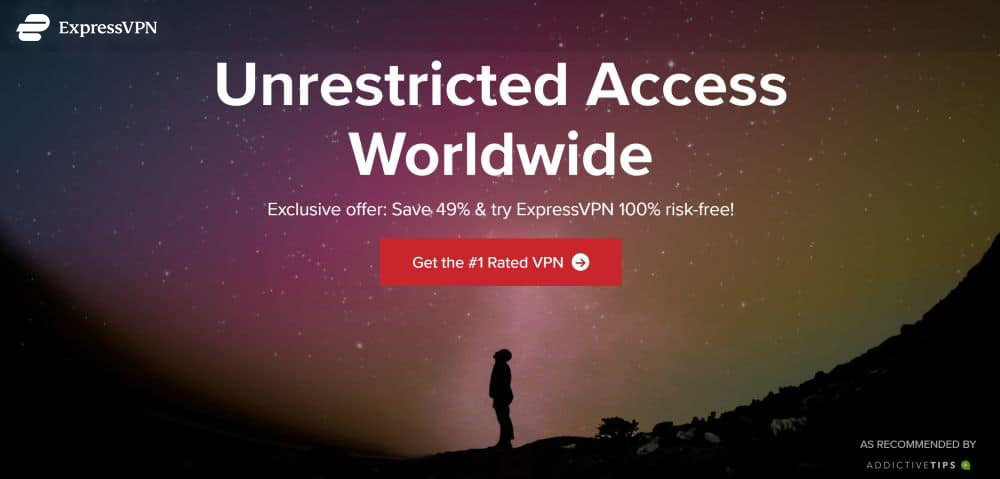 ExpressVPN has what every Reddit user and Netflix fan needs the most: fast VPN speeds. The service delivers incredibly fast connections for users around the world, making it incredibly easy to log in and watch Netflix movies and TV shows with very little effort. ExpressVPN runs like a charm on PC, Mac, iPhone, Android, and more, and you'll have the benefit of in-app speed test results along with quick one-click connections.
ExpressVPN secures your data with military-grade 256-bit AES encryption backed by a strict zero-logging policy on all traffic, DNS requests, and IP addresses. Information stays protected by an automatic kill switch and DNS leak prevention features for impressive security, as well. All of these features work together alongside ExpressVPN's huge network of over 3,000 servers in 94 different countries to give you a fast and secure connection to Netflix anywhere in the world.
Reddit users prefer ExpressVPN for Netflix use thanks to its incredible speeds. They also cite ExpressVPN's good privacy policies and location variability as key factors for keeping your streams safe and secure. For more information, check out our complete ExpressVPN review.
Read our full ExpressVPN review.
Pros
Unblocks US Netflix
Super fast, reliable connection
Secure encryption & VPN protocols
Strict no-logs policy for personal information
Great customer service via chat.
Cons
Slightly pricier than competition.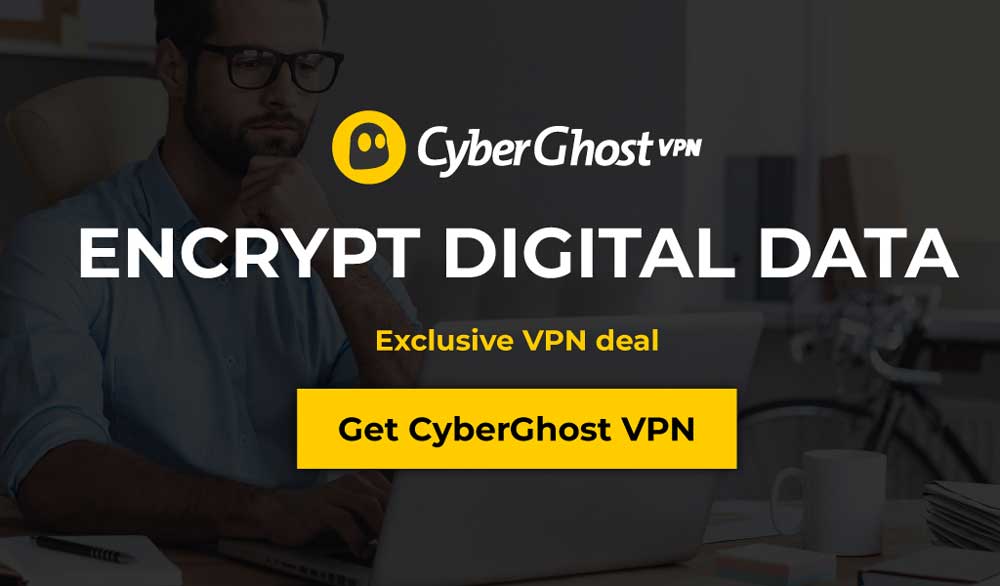 CyberGhost delivers one of the best all-around VPN experiences for every type of user, including frequent Netflix streamers. It's fast, easy to use, remarkably secure, and it runs on most modern devices, including iPhone, Android, PC, and Mac. As soon as you sign up you'll be able to access CyberGhost's large network of over 5,900 servers in 90 countries, all with unlimited data and no restrictions on download speeds.
CyberGhost's privacy features keep everyone safe and secure with 256-bit AES encryption on all data, a zero-logging policy on traffic, time stamps, and IP addresses, and both DNS leak protection and an automatic kill switch. These features hide your identity whenever you go online, allowing you to connect with fully encrypted data and an anonymous IP address no matter where you live, work, or travel.
Reddit users recommend CyberGhost for Netflix because of its affordability, fast speeds, and strong focus on anonymous downloads through torrenting sites. It's a great choice for keeping your data safe during everyday browsing, as well.
Read our full CyberGhost review.
Pros
Works with Netflix
3,600+ servers, 55+ countries
Not in the 14 Eyes
Zero logs and good privacy features
24/7 Live Chat Support.
Cons
WebRTC IPv6 leak in macOS
Some streaming sites cannot be unblocked.
Private Internet Access (PIA) is one of the most trusted VPNs on the market. The company has an incredible reputation for being a reliable and secure choice for protecting your online identity, making it one of the top selections whenever people on Reddit recommend a good Netflix VPN.
PIA offers thousands of servers in several dozen countries, includes multiple encryption protocols for extra privacy, comes with DNS leak protection and an automatic kill switch on all apps, and includes a thorough zero-logging policy for added anonymity. It runs great on all modern devices (PC, Mac, iOS, Android) and is dead-simple to use, to boot.
Reddit users recommend PIA for its good streaming speeds, low price, and fantastic Android compatibility. It's also one of the few VPNs that stays active in the privacy scene, meaning that supporting PIA helps further the cause of online digital privacy. You can learn more about the VPN by checking out our complete Private Internet Access review.
Torguard is a unique kind of service that delivers more than just VPN protection. With Torguard, users can access an anonymous proxy, anonymous e-mail, and an anonymous VPN connections as separate services, or sign up for all three as a discounted bubble. Reddit users often prefer this to standard VPNs since it's easier to pick and choose what you need to lock down your privacy and gain access to Netflix content from other areas.
Torguard's VPN features access to over 3,000 servers in 50 different countries, complete with a full zero-logging policy and obfuscation through SSL or SSH tunnels for extra privacy. It maintains surprisingly reliable access to Netflix despite the dreaded Netflix proxy error popping up from time to time.
Torguard gets a fair amount of attention from Reddit users thanks to this focus on digital anonymity, making it a solid VPN choice for streaming Netflix and all of your standard online security needs.
Using a VPN to access and unblock Netflix
Once you get the best Netflix VPN according to Reddit, your next step is to set everything up and start streaming some movies. If this is your first time using a VPN, don't worry, we'll walk you through the entire process, step by step.
Step 1 – Get a Netflix subscription
Even with an anonymous VPN in place, you can't stream from Netflix without an active, paid subscription. The good news is that it doesn't matter where in the world your account is registered, as long as it's in good standing. If you can stream movies on your browser or in a Netflix app without a VPN active, you'll be able to connect from behind the VPN and stream content from abroad.
If you don't have a Netflix subscription, use the steps below to activate your account. If you already joined, simply skip to step 7.
Go to the Netflix website and click the red Join Free for a Month button.
Click See the Plans on the next screen to continue.
Netflix offers Basic, Standard, and Premium plans, shown on the next screen. If you just need simple online movie access, Basic will do fine. Standard lets you watch in HD and on multiple screens, which is good if you have a family, but it does cost more.
In the next screen you'll enter an e-mail address and a password to create your account.
Choose a payment method. Note that if you're new to Netflix, you'll get a free month of service and won't have to pay until that ends.
Complete the checkout process and your account will be activated.
Go to the main Netflix website and sign in. Congratulations, you're (almost) ready to watch some movies online!
Step 2 – Install the VPN
First you'll want to sign up with one of the VPNs recommended above. After that, open a PC web browser and log into your account. Visit the VPN's downloads section and choose the app for your device. We recommend sticking with PC or Mac right now, as VPNs have a much harder time unblocking Netflix on mobile devices.
Download and install the VPN software on your device, then launch the app and sign in using your login credentials. Most VPNs will automatically find the fastest server and connect as soon as you run the software. This is optimal for most users, though as we'll see below, you may need to change servers before you can access Netflix.
Step 3 – Verify the VPN connection
It's a good idea to verify your VPN connection to make sure there are no IP address leaks. This ensures your identity is secure and you actually appear as if you're from another country. Without this step, you risk exposing your identity without your knowledge, which is dangerous for your online privacy.
With your VPN active and connected to a server, open a web browser on the same device and go to ipleak.net. Wait for the page to load and it will automatically run an IP address lookup. When it completes, look at the box beneath where it says Your IP address. It should show a country other than the one you're sitting in. If it doesn't, make sure your VPN is online and connected, then check with your VPN provider to resolve a potential IP address leak.
Step 4 – Try Netflix
Once you're connected and safely behind a VPN, it's time to try Netflix. Open the website and start browsing Netflix's catalogue of videos. You'll notice the selection has changed based on your chosen IP address location, as Netflix allows you to browse and queue items even if you're behind a VPN. Search for something you know isn't available in your physical area, then start the stream.
Did the movie start playing? If you used one of the more reliable VPNs listed above, you should be good to go. If you saw the "Whoops!" proxy error screen, however, continue to the step below and try one of the content access tricks.
Step 5 – If necessary, change servers and try again
If your original server connection didn't work with Netflix, there are two things you can try: wait and connect again later, or switch servers. Netflix can't block all IP addresses from all VPNs all the time, and because VPN companies are constantly looking for new ways to restore Netflix access, chances are you'll be able to connect again soon.
Open your VPN software and look for the server browser. Choose another node located in the country of your choosing and connect. Once it resolves, go back to the Netflix website, reload, and try streaming again. You can repeat this as many times as you like to find a connection that works. Sometimes it can take a few tries.
It's worth noting that if you use the Netflix app on smartphones, tablets, gaming consoles, or streaming devices, it may be impossible to access Netflix while your VPN is active. This is due to the way the app prevents access from VPN IP addresses. If you can't connect, try the same server setup on your PC using a web browser, see if that fixes the problem.
Conclusion
Reddit is a great resource for filtering out reliable services from unreliable ones. The best Netflix VPN according to Reddit features a combination of speed, security, and wide device support, making it easy for you to connect and stream everywhere you go.
Got another fast Netflix VPN you'd like to add to the list? Share your thoughts in the comments section below.