We are reader supported and may earn a commission when you buy through links on our site.
Learn more
How to Stop Your ISP From Seeing Your Browsing History
It's not just a rumor: Your ISP can track your browser history. Fortunately, it is also quite possible to stop ISP snooping dead in its tracks by using the anonymizing power of VPN. We'll show you how to pick the right provider, and dial in the encryption to block out all third-party surveillance for good.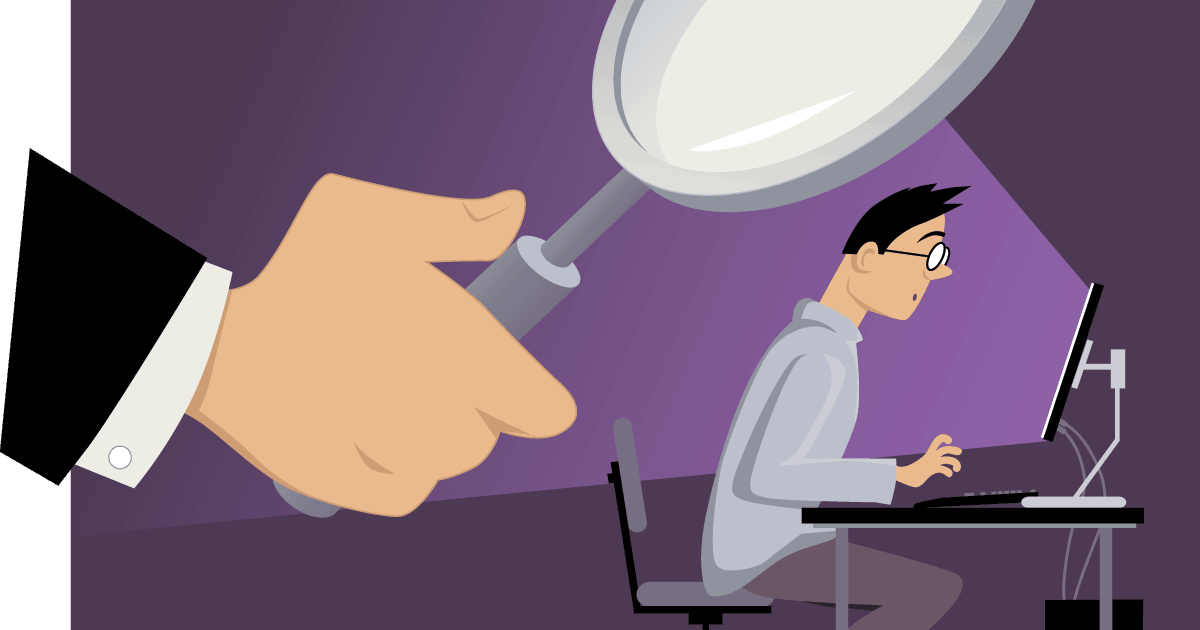 While it's nice to think of your ISP as a friendly, useful entity operating in the background to serve you reliable internet access, the reality is quite different. ISP tracking, where ISPs record information about your identity and online activities, is common. The data collected is then stored, meaning it can be passed on to government officials or stolen by criminals. This ultimately means that your ISP could end up harvesting data for all kinds of third parties without your consent.
Don't let your ISP track you another minute, regain your privacy with these VPNs:
NordVPN – Best vs. ISP Tracking – When it comes to disguising or outright hiding your activity online, NordVPN can't be beat. They've got years of experience defying overzealous ISPs tracking their users, and the tech to match.
Surfshark – Blanket obfuscation, NSA-grade encryption, and a solid logging policy work extremely well to stop ISP tracking.
ExpressVPN – Hide from your ISP without sacrificing performance on one of the industry's fastest VPN networks.
CyberGhost – This provider enables less tech-savvy people to easily restore their rights to digital privacy.
PrivateVPN – A VPN that owns its entire network, offering stable performance and enhanced anonymity.
PureVPN – No stranger to bypassing ISP and government censorship alike. Works even in China.
The good news is, you don't need to expose your information any longer. Using a quality VPN service will provide you with the ultimate security – it will ensure that not only is your data uncrackable, but no logs of you identity of activities are being stored. In this article, we will cover how to find the right VPN to always stay anonymous, give you our top provider recommendations for this task, and explain a little more about what a VPN can do for you.
30-days money back guarantee
Use a feature-rich VPN to hide online
A VPN can make your online activity and history inaccessible to anyone including your ISP. The VPN features listed below are especially important; keep them in mind while looking around.
Best VPNs to block your ISP from snooping on you
Here, we present our top five recommended VPNs proven to lock down your privacy, and hide your browsing history from your ISP: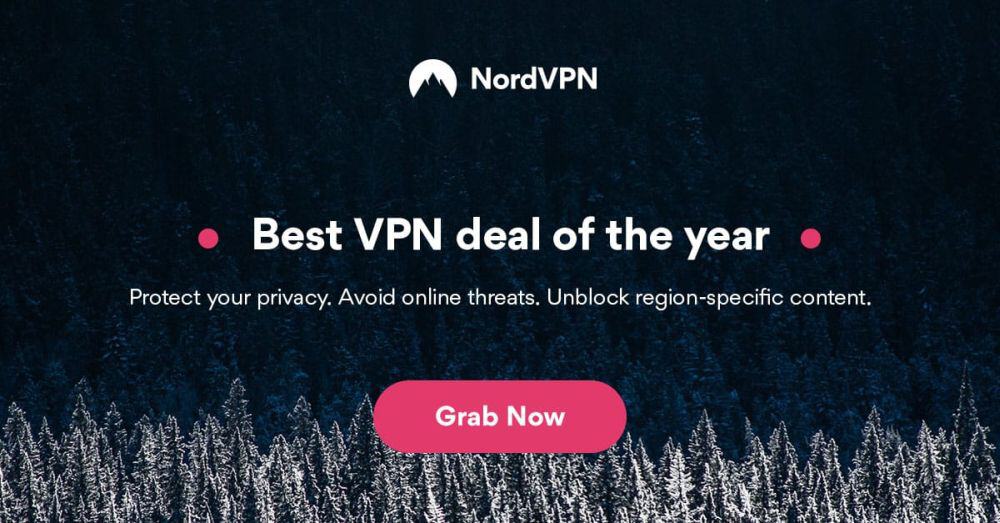 NordVPN is a security-focused VPN service that protects your browsing history (amongst other data) from being exposed to your ISP.
Firstly, the service uses 256-bit AES encryption, which is essentially impenetrable by brute force hacking. Specific encryption protocols include the super-secure OpenVPN's UDP and TCP, as well as the incredibly fast L2TP.
Secondly, NordVPN's no-logging policy is considered to be one of the best in the industry – no records of traffic, IP addresses, and browsing history can ever be traced back to your identity or email address. This means that not even your ISP can get their hands on your personal online activities. Specialty servers include Double VPN nodes that route your data through two layers of encryption for extra security.
Additional security features include an automatic kill switch, which turns off your internet should you ever lose your connection. Despite the complexity of its security features, NordVPN is both powerful and easy to use. To start things off, NordVPN has the biggest server network in the industry consisting of 5,500+ servers in 58 countries. This also contributes to the speed of the connection, as well as the number of option you'll have when it comes to getting a new IP address. Furthermore, the user interface is simple and attractive across all devices, with most features available within just one click. NordVPN is available on most operating systems and devices, including Mac OS, Linux, Android, iOS, RaspberryPi, and even numerous game consoles.
Read our full NordVPN review.
Pros
SPECIAL OFFER: 2-yr plan (68% off - link below)
Mind-boggling number of servers
Connect up to 6 devices at once
Retains no metadata of your browsing
24/7 Customer Service.
Cons
Some servers can be slow and unreliable
Apps can sometime be slow to connect.

Surfshark is the youngest provider on our list by several years, but they've clearly been paying attention. Indeed, this VPN is jam-packed with the industry's best privacy provisions, yet presents them in a clean, intuitive package. (It also helps subscriptions are dirt cheap!)
At the core is a robust diskless network, numbering 800+ servers in 50 countries. Connections are made through the most secure tunneling protocols (OpenVPN, IKEv2/IPSec, WireGuard), courtesy of the unbreakable 256-AES-GCM cipher. With this trio of factors, you can effectively hide your IP address and defy ISP tracking for good.
But, there's quite a bit more: a kill switch, IP/DNS/WebRTC leak protection, anti-malware and pop-up blocker, and zero logging. Surfshark even accepts cryptocurrency payments for total anonymity. Finally, when faced with VPN blocking, Surfshark automatically enables obfuscation on every network connection. Not too shabby at all.
Pros
Reliably unblocks Netflix US, UK, Japan, and more
Unblock Netflix on any server, no more picking and choosing
VPN split tunneling available
VPN home jurisdiction in British Virgin Islands is ideal for privacy
Get help any time of day via email, phone, or live chat.
Cons
Overall, not much to complain about
Power users may wish for more settings to fiddle with.
Read our full Surfshark review.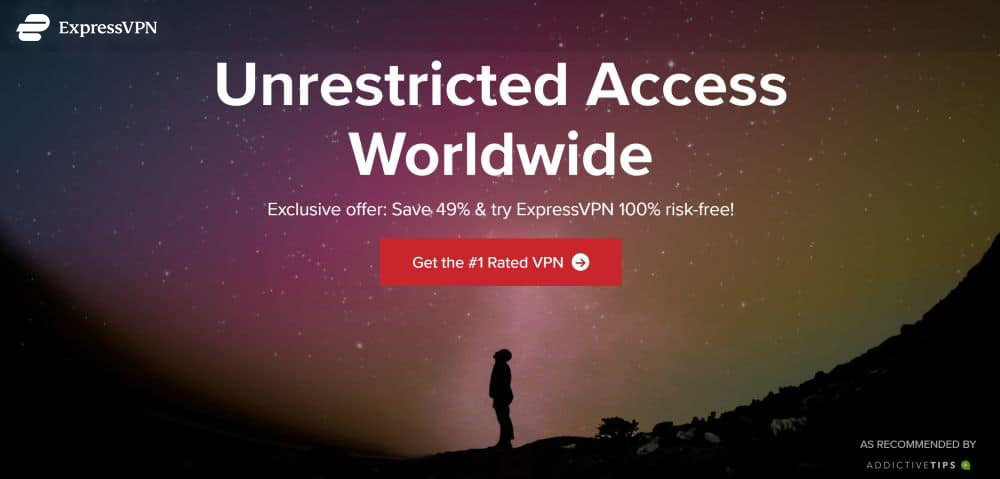 ExpressVPN is best known for its high speed, but it's also robust on security.
The provider is based in British Virgin Islands, making it exempt from the Five, Nine and Fourteen eye surveillance agreements between major countries. In a nutshell, this implies that your data will not be a part of intelligence investigations and exchanges.
Technologically, ExpressVPN uses 256-bit AES encryption, which would take the world's strongest supercomputer quadrillions of years to crack. Specific protocols include UDP and TCP, as well as SSTP, which is known for beating hardcore censorship blocks over HTTPS port 443. The provider's no-logging policy covers all data including your browsing history, so your ISP won't be able to get their hands on this sort of information at any point.
Security aside, ExpressVPN lives up to its name due to its speed and power. With 3,000+ servers in 94+ countries, this server network is one of the largest in the industry and is constantly growing. This will allow you to establish fast, low latency connections, and get you an IP from almost any location in the world.
ExpressVPN places no limitations on bandwidth or speed caps, therefore it's ideal for everyday use. This means that at no point will you have to browse with an unencrypted connection and, in turn, reveal your information to your ISP. In addition, ExpressVPN lets you connect up to three devices at once, helping you cover desktop and mobile devices.
Read our full ExpressVPN review.
Pros
Unblocks US Netflix, BBC iPlayer and other streaming services
Super fast, reliable connection
Secure encryption & VPN protocols
No personal information logs kept
Great support (24/7 chat).
Cons
High cost for month-to-month users.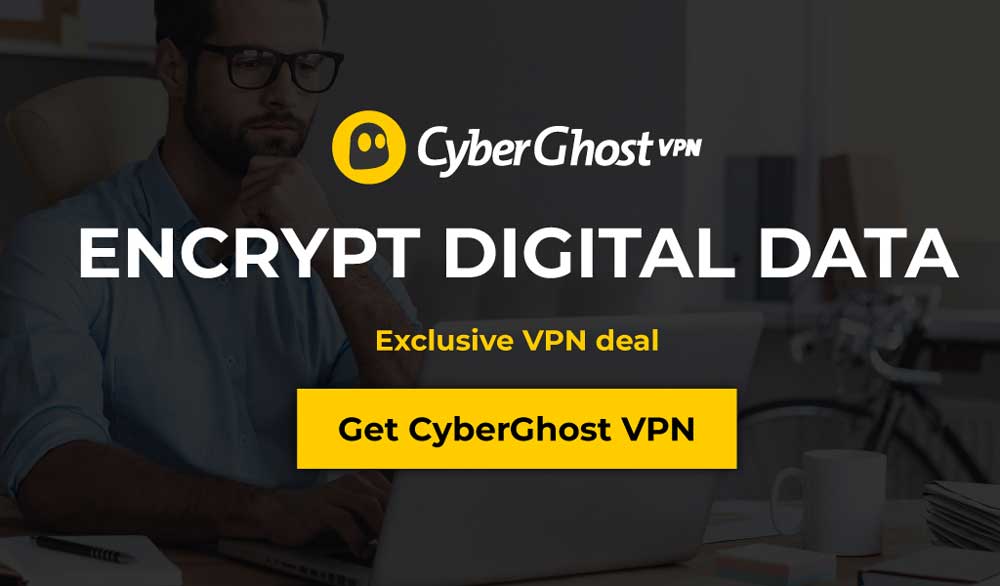 CyberGhost combines ease of use with top-tier security features. Unlike most services that you'll need to set up manually, CyberGhost allows you to choose from six simple configuration profiles upon launch. These include "surf anonymously", "protect my WiFi connection", and "choose my VPN server" (of which there are over 5,900 in 90 countries). Once you choose a profile, the VPN will apply automatic settings depending on what's best for that specific case.
You can further tweak these profiles by replacing toggles with each other. These performance toggles include "block online tracking" and "automated HTTPS redirect", which is particularly great for preventing your data from getting into the hands of ISPs.
Security-wise, CyberGhost uses 256-bit AES encryption to ensure your data is always protected. Specific encryption protocols include UDP, TCP, and L2TP/IPSec, which is known to be particularly excellent for streaming and downloading. CyberGhost's immaculate no logging policy includes everything from browsing history to timestamps and IP addresses; it doesn't even store your email address.
If you are using the service on desktop, you have additional features like a kill switch and an online tracking blocker, which adds additional security layers to your entire online experience. CyberGhost has dedicated apps for Windows, Mac OS, iOS, Android, and even Router and RaspberryPi.
Read our full CyberGhost review.
Pros
Unblocks US Netflix + BBC iPlayer
3,600+ servers, 55+ countries
GooglePlay users rating: 4.3/5.0
Strict no logging
Live chat support (24/7).
Cons
WebRTC leak detected
Sometimes experiencing average speeds.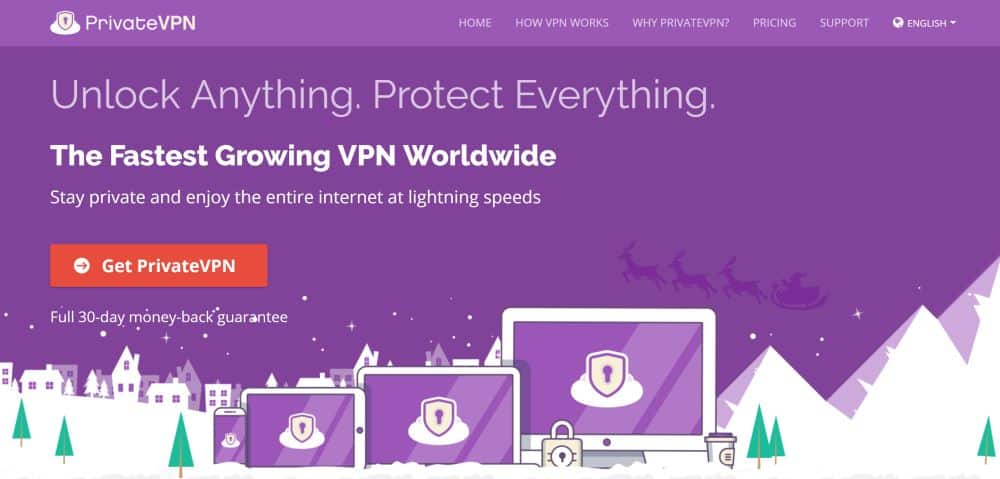 PrivateVPN may have a modest server network compared to its competitors (totaling 150+ nodes across 60+ countries), but as indicated by the name, its focus on privacy is unparalleled. The provider uses AES-256 encryption with 2048-bit keys to protect your data on the highest level possible. This makes your data practically impossible to crack whether it is attempted by government officials, ISPs, or professional and well-trained criminals. Furthermore, this is backed by one of the best no-logging policies in the business – without logs, there is no way for anyone (including ISPs) to get their hands on your data or online activities, no matter where you are located in the world, even China.
In addition to PrivateVPN's security, the service offers some elevated basic features. Firstly, the provider places no limitations on speed, bandwidth, or server switches. This means that you can use this service at all times, further minimizing the risk of your data getting into the wrong hands. Moreover, PrivateVPN supports all operating system platforms and allows for six simultaneous connections. Not only can you enjoy your new internet 'bodyguard', but have your family start using a VPN, too. If you are new to the entire VPN world, you have the option to do a free remote setup, which will take a few moments and require minimal effort on your end.
Read our full PrivateVPN review.
PureVPN is one of the best available VPN providers at this price point. The set up process is incredibly simple, whether you are installing the service on Linux, Mac OS, Windows, iOS, Android, or any other operating system or device. Additionally, PureVPN has desktop and mobile applications, as well as browser extensions and apps for routers, TV devices, and game consoles. PureVPN also provides its users with a solid server network of 2,000+ servers in 140 countries, which gives you the option to connect to an IP address in virtually any location. This, together with unlimited bandwidth and server switches, makes PureVPN a great choice if you're looking for a service to use regularly. Furthermore, you have the option to connect five devices simultaneously, so you can stay online with all the devices in your home.
In addition to the basic features above, PureVPN is highly effective in protecting your privacy. For starters, the provider safeguards your data with 256-bit AES encryption, which makes it practically impossible for anyone to access your data logs. In addition, PureVPN's Ozone technology maintains your security and protects your identity and device 24/7. This is a feature that almost no other VPN provider has included in their service. PureVPN also comes with WebRTC Leak Protection, which will ensure that your IP address is never exposed to your ISP.
Read our full PureVPN review.
How can a VPN help you stop ISP tracking?
VPNs are incredible, all-in-one cybersecurity solutions. There are two main methods by which your VPN works to lock down your privacy online. The first is by encryption, which veils each packet of data running between your device and the VPN server in an unbreakable layer of cryptography. When viewed by someone else (like a hacker) on your network, or say, your ISP, your data stream appears as a jumbled mess of unintelligible nonsense. This includes both the contents and metadata of your data packets, thereby hiding both your identity and activity with one amazing method.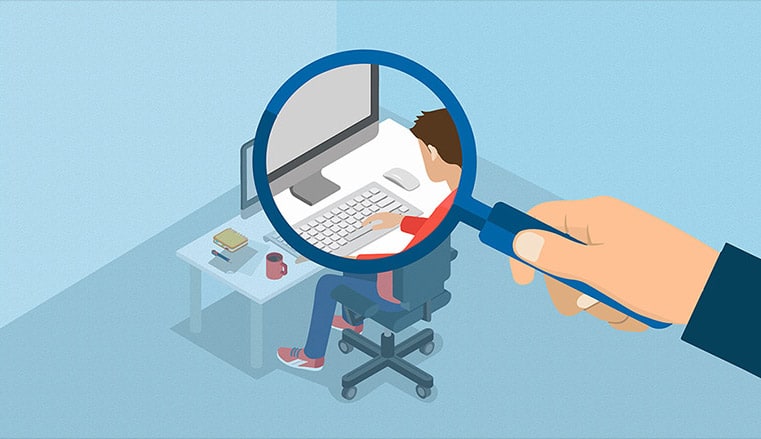 In addition to encryption, a VPN will route your data through one of its dedicated servers. These can be located anywhere in the world, and lend you an IP address from the country they're based in. What's more, each and every user connected to this server will share this IP with you, so even if your ISP sees your encrypted traffic running to this server, they won't know whose outgoing requests are being directed where.
Is it legal to hide from your ISP?
In most countries, the answer is a resounding "yes". Your ISP has no inherent right to spy on you, just because you pay for their service. That being said, VPN usage itself can be seen as suspect in more repressive regimes. However, the beauty of your VPN is that it covers your tracks, and makes it all but impossible for anyone to point the finger at you for using in. Even in these situations, businesses and government agencies will often transmit encrypted data, blurring the lines in enforcing said VPN bans. So long as your VPN maintains a zero-logging policy (and it really, really should), there's little practical method by which court authorities can support claims made against you by your ISP. In an uncertain landscape, where Internet rights are under attack, a good VPN is your steadfast ally against repression and censorship.
Will free VPNs do the trick?
When it comes to privacy, free VPNs often do worse than simply fall short. While it's bad enough to promise end-to-end security, only to leak data or keep logs, there's ample evidence of so-called "free" providers exacting their toll from users by way of harvesting their personal data. They often resell this data to advertisers, who use it to target you with ads, but there's no real regulation in place to stop these transactions from happening with less trustworthy entities than ad-spammers. For just a few dollars a month, you can get the privacy you desire AND the peace of mind that should accompany it. Anything else is merely paying lip-service to digital privacy, and has no business handling your sensitive data.
Conclusion
Now that we have provided you with all the information you need to carefully select your VPN provider, you are good to go. Not only will you make sure that your ISP is not tracking you while you are browsing, but you'll be able to enjoy a myriad of other advantages that come with using a VPN. For example, why not access all sorts of libraries on Netflix without leaving the comfort of your villa?
Take a moment to share your experiences with us, and leave a comment down below!