We are reader supported and may earn a commission when you buy through links on our site.
Learn more
Best VPN For Netflix Sweden: Unblock Swedish Netflix, Watch From Anywhere
Netflix Sweden offers plenty of exclusive Scandinavian content, but without a VPN, you won't be able to stream any of it outside the country. This is due to geoblocking, an obnoxious method of sectioning off the Internet according to geographic boundaries. We'll teach you how to spoof a Swedish IP address to unlock your favorite content anywhere in the world.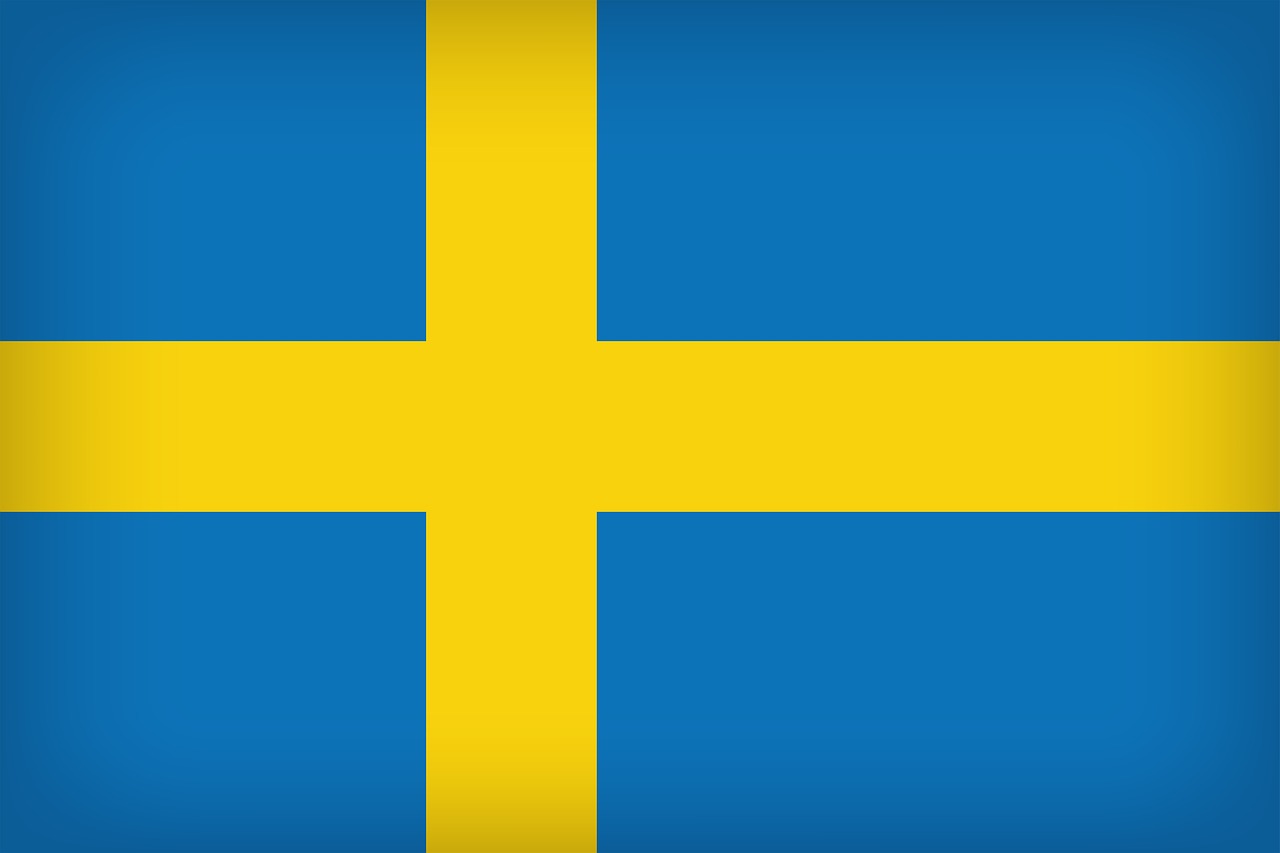 Netflix is a great way to watch unlimited TV and movie content on demand and in high definition. It's known the world over not only as a streaming service, but also as a producer of high quality shows like Narcos, Orange is the New Black, Jessica Jones, and Altered Carbon.
However, there are limitations to how much content is available on Netflix. Lovers of Scandinavian crime dramas who use Netflix may have noticed that there is some content which is not available to stream from places like the US, even though it is available to stream from Netflix Sweden.
But with these VPNs, you'll be able to unblock Netflix SE or any other content library no matter where you are:
NordVPN – Best for Swedish Netflix – NordVPN has stayed a step ahead in the cat-and-mouse game between Netflix and VPNs, maintaining access through the world's toughest privacy provisions.
Surfshark – No matter which server you connect to, you'll be able to bypass Netflix's unfair proxy ban.
ExpressVPN – The classic choice for unblocking Netflix. Offers the best VPN speeds overall for buffer-free streams.
CyberGhost – Daunted by advanced VPN settings? Pick a VPN that allows you to simply click "unblock streaming sites".
PureVPN – An excellent choice for beating government censorship, and unblocking content libraries in more countries than any other.
Fortunately, there is a way to get around these artificially imposed regional content blocks. By using a virtual private network, you "spoof" your location to fool Netflix into thinking you're in Sweden, thereby accessing its full range of exclusive content. Today we'll explain how this works and then give you our recommendations for the best VPN for Netflix Sweden.
30-days money back guarantee
How Netflix Regional Restrictions Work
You might have thought that as an internet company, Netflix would be able to show its content anywhere in the world. But unfortunately, copyright laws have not kept up with the internet streaming age. The rights to stream a piece of content online are still based on the geographic region that the viewer is based in. So if Netflix wants to stream a particular movie in the US, then they have to pay for the rights to stream it. If they want to stream the same movie in Sweden, they have to pay again for the rights to stream in that country. To make it more complicated, many movies or films have different distributors across various countries, so Netflix has to negotiate with numerous companies for rights to the same movies, and the prices charged for streaming rights can vary wildly.
Netflix figures that it is not worth the time or the money to negotiate for the rights to show Swedish content internationally when relatively few people will be accessing it. In practice, this translates into the shows Swedes love to watch only being available in their homeland. When traveling abroad, access to Scandinavian content becomes severely limited.
LEARN MORE: All about geoblocks and how to beat them
Unblock Netflix Sweden Using A VPN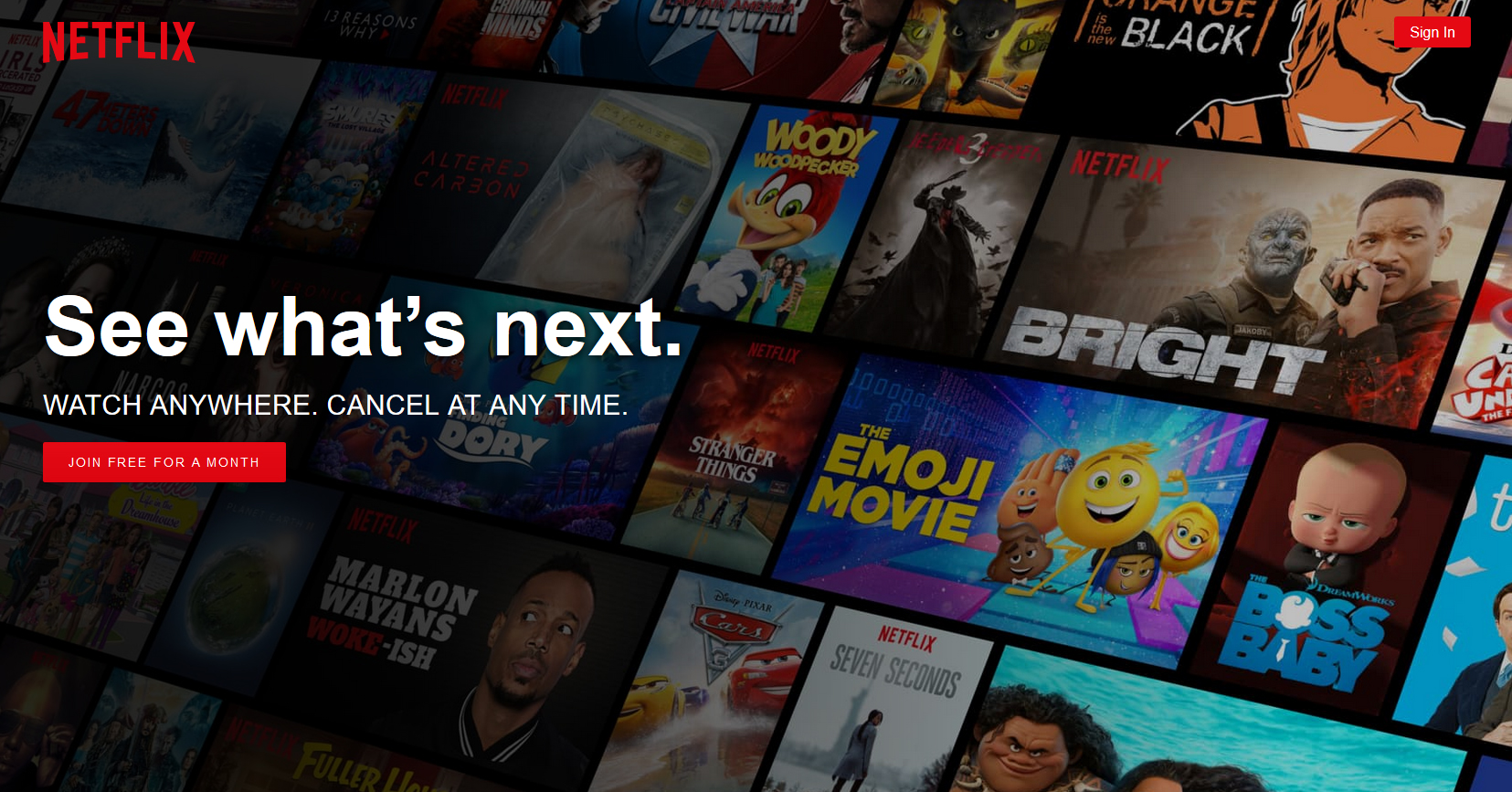 Despite the difficulties in streaming Swedish content worldwide, there is a way to bypass geographic restrictions. You simply need to use a VPN, which is a piece of software that encrypts and reroutes the data passing to and from your computer or phone. The encrypted data is sent to a server in another country where it is decrypted and sent on to its destination. Because of this decryption process, your data appears to originate from the location of the server instead of your actual location.
This means that when you use a VPN to connect to a server in another country, say the US, and then use your web browser to visit netflix.com, it appears to the Netflix website as if you are visiting from the US. Therefore the site will show you all of the American Netflix content, and let you stream any of the movies and shows that are available to US customers. You can use the same process to access content from Netflix Sweden.
However, there are some limitations to this process. Netflix uses VPN blocking software to try to stop people from unblocking the site, and this software detects when you are using a VPN and stops you from watching videos. Most VPNs now do no work with Netflix. The good news is that there are still a few VPNs that do work with Netflix, like the ones we're going to recommend below.
How To Choose A Great VPN
In order to select the best VPN for your needs, there are a variety of factors that you should consider:
Our Recommended VPNs To Unblock Netflix Sweden
When we looked at a variety of VPNs in terms of these factors, we came up with the following recommendations for VPNs to unblock Netflix Sweden: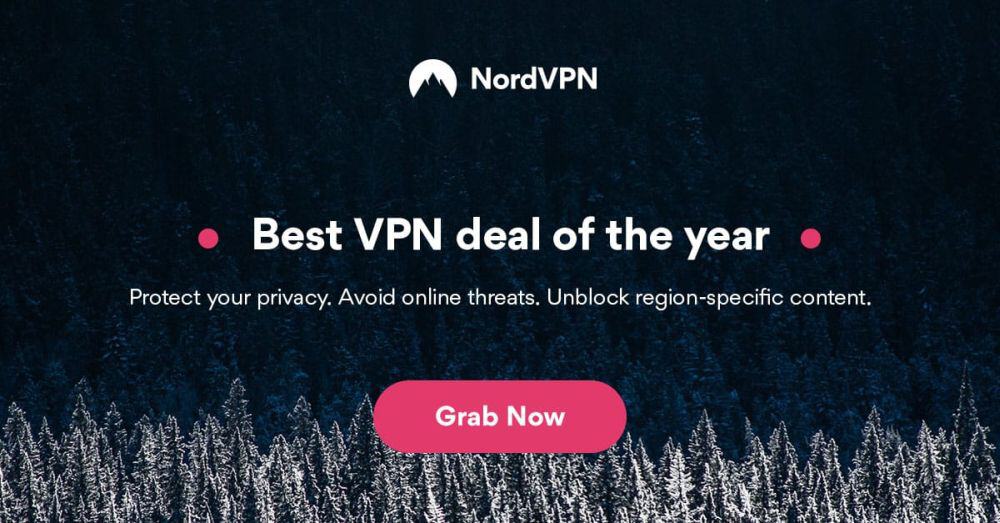 NordVPN appeals to advanced users and newbies alike. While their software is simple enough for anyone to use, under the hood lies a vast array of configuration options sure to delight the discerning privacy nut. Of course, the standard complement of VPN features like 256-bit AES encryption, anti logging policy, and fast connections are all present as they would be in any top-tier VPN. However, NordVPN really shines with a killer network of servers, numbering over 5,400 in 59 countries all over the world.
In addition to the standard proxy servers, you'll find servers dedicated servers for P2P, double VPN, onion over VPN, anti DDoS, and even obfuscation for hiding the fact that you're using a VPN at all in countries like China. That may be a lot of options, but you'll find the user interface plenty friendly across its many iterations on Windows, Mac OS, Linux, iOS, Chrome OS, Android, and even Chrome and Firefox.
Read our full NordVPN review.
Pros
SPECIAL OFFER: 2-yr plan (68% off - link below)
Different IP addresses aervers
Zero leaks: IP/DNS/WebRTC
Extra-secure Double VPN for data encryption
Live chat support is available.
Cons
Some servers can have average d/l speeds
Refund processing can take up to 30 days.

Surfshark is only a few years old, but it's already winning converts from lesser providers in droves. This is in no small part due to its ability to "just work" for unblocking Netflix in 17 countries, including Sweden. No hunting for specialty servers, no fiddling with advanced setting–just connect and stream.
Surfshark is able to beat VPN blocks and proxy bans with ease for a number of reasons. First, it uses only the most secure tunneling (OpenVPN, IKEv2/IPSec, WireGuard) in conjunction with NSA-grade 256-AES-GCM encryption. However, Surfshark offers two more features, which are available on every server: Camouflage obfuscation and NoBorders anti-censorship methods.
Finally, whether it's unblocking Sweden's Netflix or just escaping local censorship, Surfshark never keeps logs of your activity.
Pros
Break through harsh censorship to securely access social media and foreign news sites
Over 800 servers in 50 countries worldwide, and constantly growing
Clean, dead-simple app interface makes constant security a no-brainer
Logging policy independently audited and verified
24/7 live chat ensures maximum uptime.
Cons
Speeds occasionally suffer a noticeable drop
Young VPN still has plenty of room to grow in terms of advanced functionality.
Read our full Surfshark review.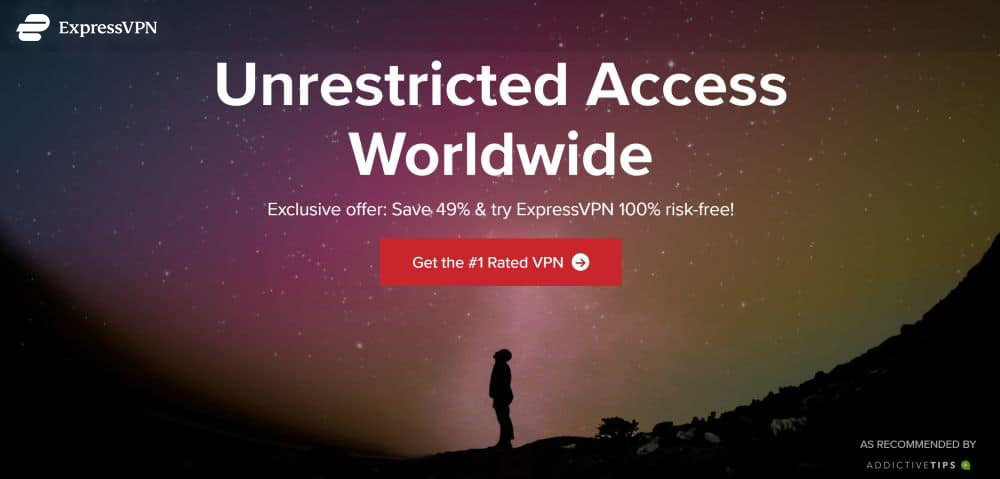 ExpressVPN is a top rated VPN across all key categories: speed, security, and ease of use. It's also extremely reliable for accessing Netflix. You can use it to access not only Netflix US, but other regional versions of the site too. If you need more information about using ExpressVPN for Netflix, check out their website, or reach out to their helpful customer support.
The service has great security with 256-bit encryption and a solid no logging policy, plus more security options in the desktop software like DNS leak protection and an IP address checker. The connections are super fast, making it perfect for the keen streamer who likes to watch in HD, while the massive server network covers over 3,000 servers in 160 different locations in 94 countries. Dedicated software is available for Windows, Mac OS, Android, iOS, and Linux, plus some games consoles and modems.
Read our full ExpressVPN review.
Pros
Unblocks Netflix and other streaming sites
94 countries, 3,000+ servers
Very simple and easy to use
Keeps no logs of personal data
Live chat support available.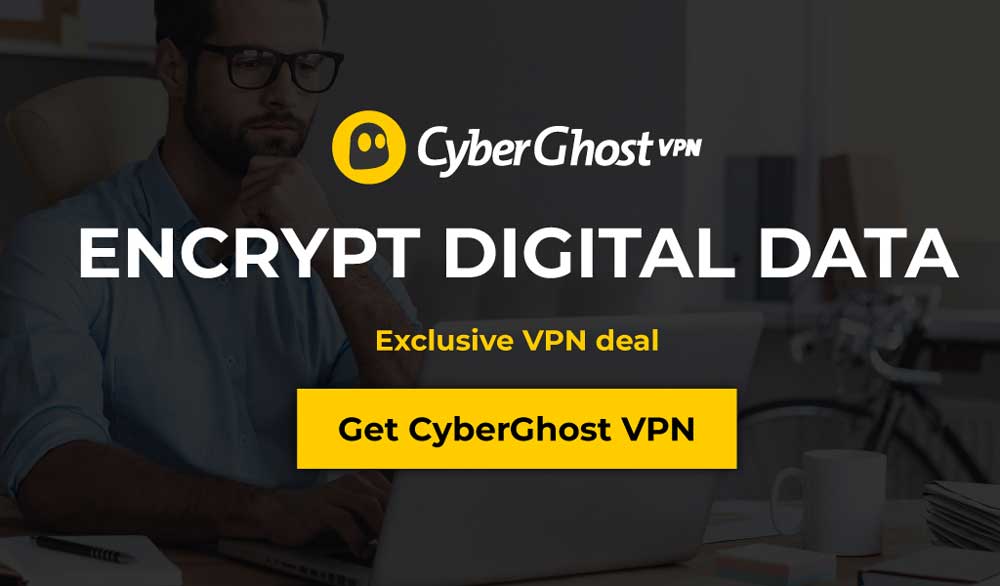 CyberGhost is the VPN that we recommend for new users who are looking for a simple, no stress way to connect to a VPN. The software has an intuitive graphical user interface and is easy to navigate even if you've never used VPN software before. For example, to unblock Netflix Sweden you simply open up the software and then select the Unblock Streaming icon. This takes you to a drop down list of streaming sites that you can unblock, and you select Netflix. Then, when you visit netflix.com in your browser, you'll see that you can access an unblocked version of the site and view any movies or shows that you want.
As well as ease of use the service offers good security, with 256-bit encryption and a no logging policy. If you choose to connect to the servers manually you'll find a massive network covering over 5,900 servers in 90 countries. The connections are fast and the software is available for iOS, Android, Windows, and Mac OS.
Read our full CyberGhost review.
Pros
Unblocks US Netflix, Amazon Prime, YouTube, Hulu
Torrenting allowed
Apps for ALL devices
Strict no-logging policy
24/7 Live Chat Support.
Cons
Doesn't work well in China.
PureVPN goes beyond what providers normally offer to include an entire security suite to complement its VPN service. This includes anti malware, anti virus, anti spam, DDoS protection, app filtering, kill switch functionality, dedicated IP address, and a NAT firewall. That's a lot of features under the hood. But does it unblock Netflix Sweden?
You bet it does. With a massive network of 2,000 servers in 140 countries (including several locations in Sweden), you can spoof your IP address to appear to be from almost anywhere you might want. Beyond device security and the ability to be geo-blocking, you'll find all the industry-standard features that make a great VPN: 256-bit AES encryption, no usage logs, and fast connection speeds. The software is available for Windows, Mac OS, Android, iOS, and Android TV devices, plus there are browser extensions available for the Chrome and Firefox browsers.
You can see more information about using PureVPN with Netflix here: https://www.purevpn.com/netflix-vpn. There's also a helpful guide to troubleshooting issues with the Netflix proxy error on their website here: https://www.purevpn.com/blog/netflix-proxy-error/
Read our full PureVPN review.
Conclusion
Netflix users typically only have access to a limited catalogue of TV shows and movies to stream, and may miss out on great TV shows that aren't available outside of Sweden. This is because of licensing restrictions which mean that the rights for different properties have to be acquired separately for different countries.
Fortunately, users can unblock the Swedish version of Netflix (or other regional versions) with a VPN. Due to Netflix's ongoing VPN blocking efforts, though, you can't rely on just any provider to do the job. Our four recommendations have a great track record with staying a step ahead of the game, and offer the best chance to enjoy Swedish TV and movies to your heart's content.
Do you use a VPN with Netflix? Which VPNs have you found to work with Netflix, and which don't? Tell us about your experiences in the comments below.