Calibrate Colors In Windows 7 [Display Settings]
Windows 7 offers a very useful tool to calibrate the screen display so that colors are displayed correctly on your monitor. You can control different factors related to your display such as gamma, brightness, contrast and color balance easily using Display Color Calibration(DCC) tool in Windows 7. Lets explore it in some details.
You can launch it from  Start > Control Panel >Appearance and Personalization > Display. Below is the screenshot of the main window, you can change the size of text and other items on the screen from here. Choose your desired one from Smaller, Medium and Larger and click Apply to apply changes.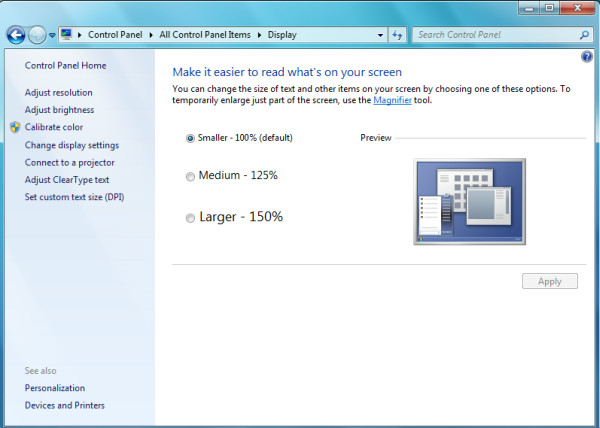 Now click Calibrate Color option located in the left side and Display Color Calibration window will be opened.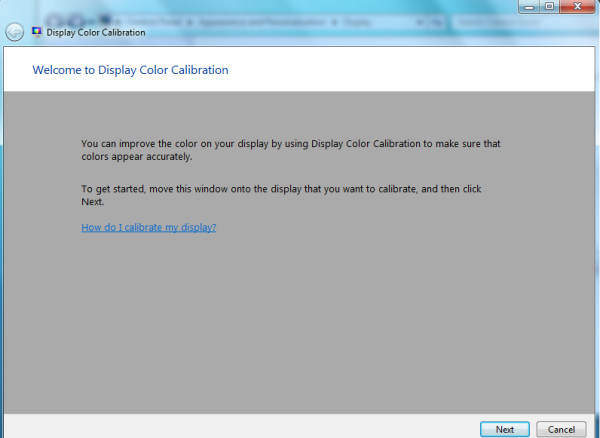 Click Next and you will be taken to the next step, now you will need to adjust the Gamma (it is mathematical relation between red, green and blue values and plays an important role in the screen display) value.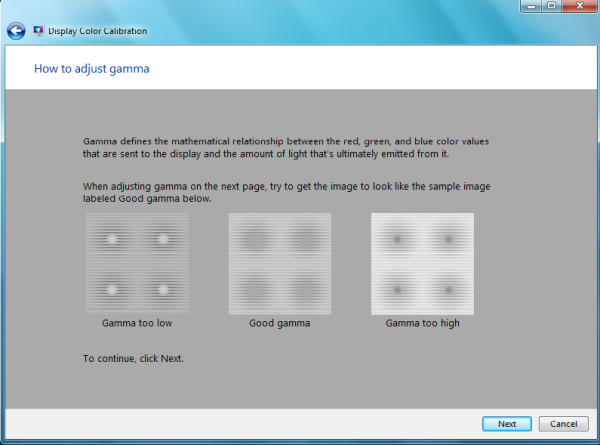 Click Next and then find the brightness and contrast control for your system on this step. You can also skip this step by clicking Skip brightness and contrast adjustment.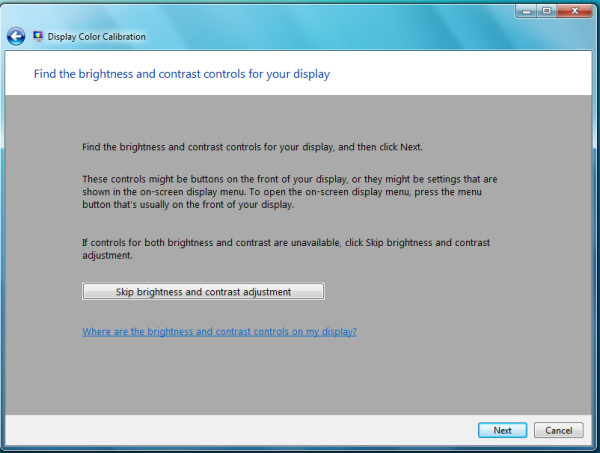 Click Next to proceed further, now you will need to adjust the brightness, you will need to use buttons on your monitor to adjust the brightness.
Once you are done with brightness settings, click Next and you will proceed further,  now you can adjust your color's balance.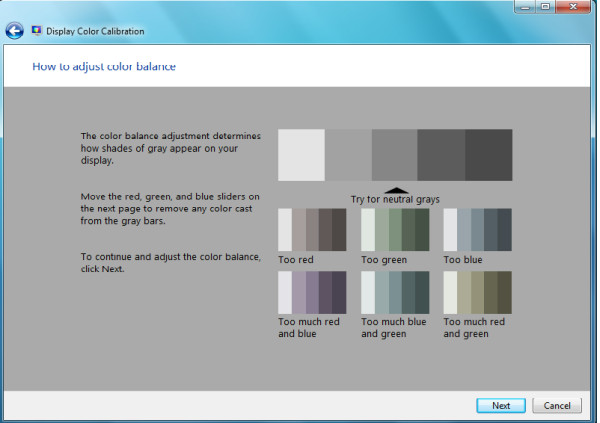 Click Next and you are done with display calibration. You can compare you old and new configurations by clicking Previous calibration and Current calibration buttons respectively.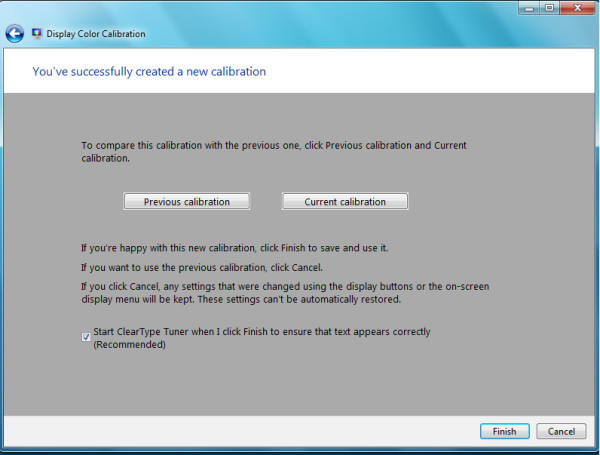 Click Finish to complete your display calibration process. Enjoy!