Create And Join Windows 7 Home Group
Earlier, we reviewed the note-worthy additions to the Windows 7 Network and Sharing Center, we did mention that the Home Group is one of the greatest additions to it. Lets see how we can create and join the Home Group in Windows 7.
How To create Home Group
First of all launch the Network and Sharing center and click the Home Group option.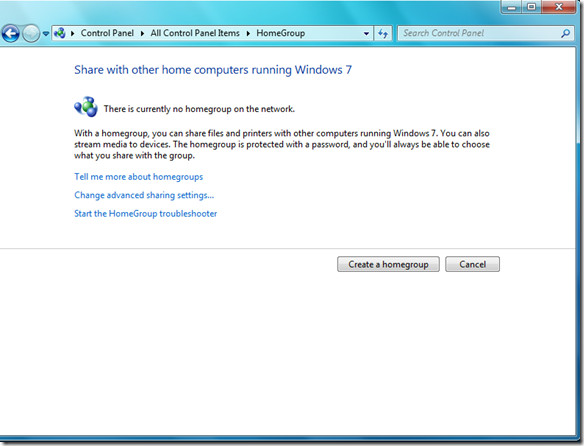 Now click the Create a Home Group button and  choose what you want to share with other people who will join this group.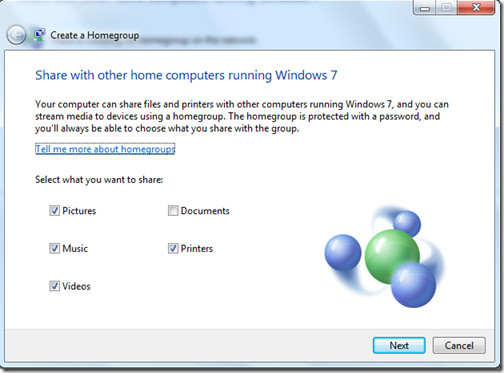 Click Next, and Windows will take some time for processing, then it will display a password which the other computers will use to connect to this Home Group Network.
Click Finish and your Home Group has been created. Now other Windows 7 computers will be able to join this particular network by using the password displayed in the last step and they will have access to the resources you shared.
How to Join Home Group
First of all, launch the Network And Security Center and you will find a Home Group present.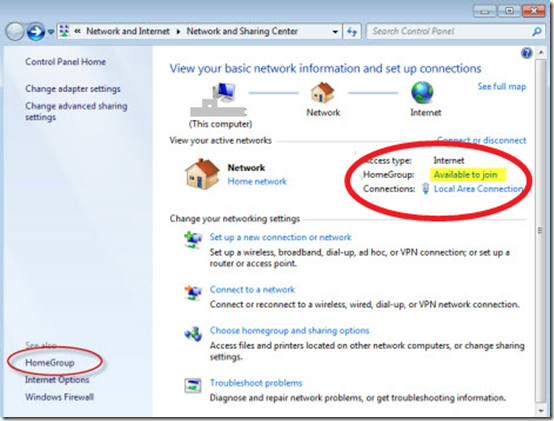 If the Home Group is available, click the Available to Join option [see screenshot above],  on the next step choose what you wish to share with other computers on the same Home Group.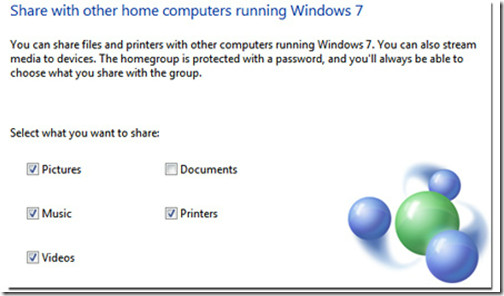 Finally enter the correct Home Group password.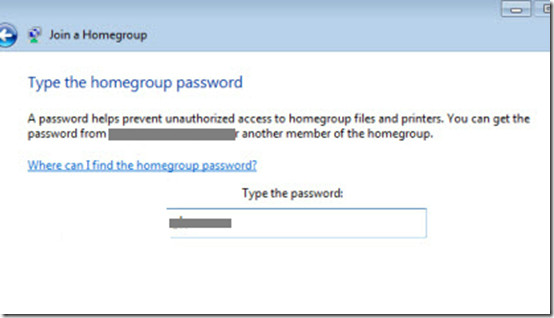 That's it, you have now part of the Home Group and can access others' shared files and share your own too.

Enjoy!