Customize Windows 7 Alt-Tab Switching Dialog
Alt+Tab Tuner is a simple tool to customize the Windows 7 Alt Tab switching dialog. Since Windows 7 lacks this option, a third party app comes to fill the void. Users can tweak every aspect of the dialog, Margins, Thumbs Grid, Spacing, Icon Shift & Seize, Thumbs Size, Fade Out, and Transparency are all customizable.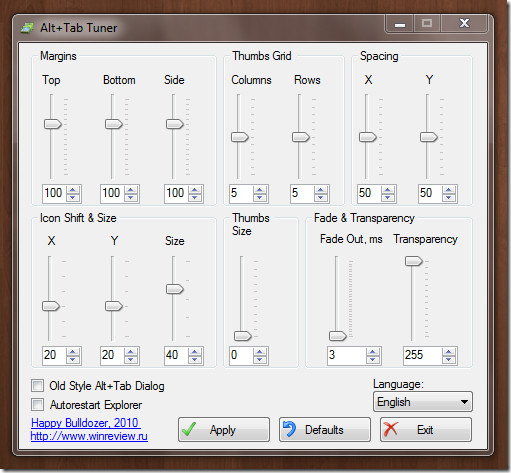 Being one of the most used shortcut in Windows, users can now tweak it in few clicks. There are two additional options given; Old Style Alt+Tab Dialog and Autorestart Explorer. The latter is used so that you won't have to manually do it every time after applying the tweak.
It works on both Windows Vista and Windows 7, we tested it on Windows 7 32-bit.