Disable Windows 7 Smart Window Arrangement
Windows 7 lets you arrange your windows in an intelligent way with the help of Smart Window Arrangement.  For example, it lets you maximize the window by dragging it to the top and minimize the window by dragging it to the bottom to the taskbar. Although it is very useful feature but if you find it distracting then it is not a big deal to disable it.
You will need to do little  changes in register settings, click Start, type regedit and press Enter.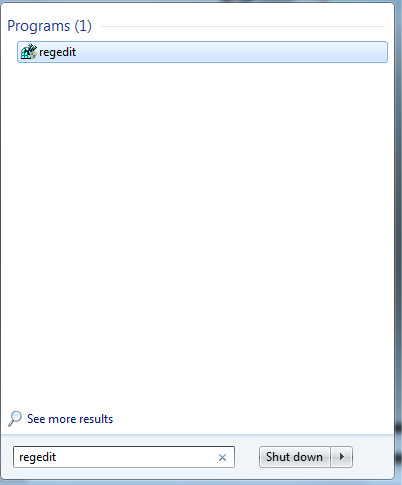 Now navigate to HKEY_CURRENT_USER > Control Panel > Desktop and choose WindowArrangmentActive key from the main window as shown in following screenshot.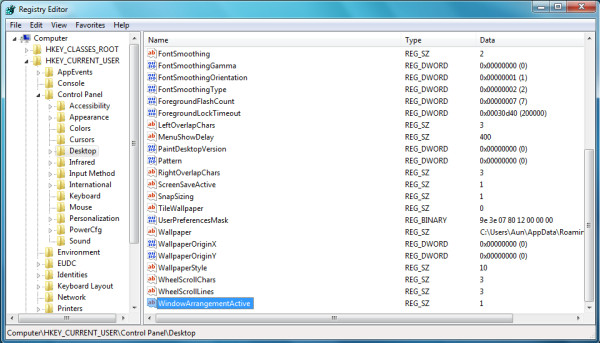 Double click WindowArrangementActive and set its value to 0.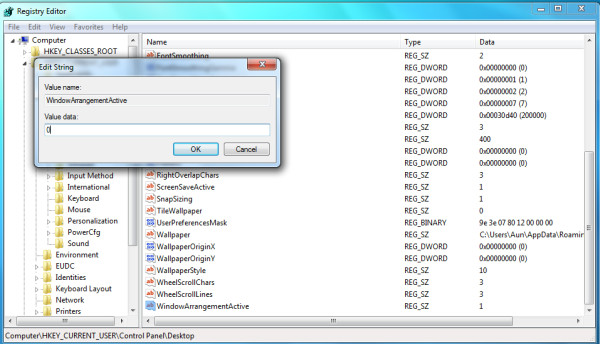 Click OK when done and restart your system, Smart Window Arrangement will now be disabled. Enjoy!