Stop Driver Installation Prompts In Windows 7
Windows comes with a feature that automatically finds and downloads the device drivers whenever you plug-in a device for the first time. This feature comes handy in situations where you want Windows to find the correct device driver for your device. But, sometimes it happens that you want to skip automatic downloading of drivers to manually install the drivers. If you're looking for a way to disable this behavior and driver installation prompts, go through the following steps to do it in Windows 7.
First of all click the Start Menu and choose the Control Panel. Now choose System from the Control Panel. (Make sure that the View By option in the control panel is set to Large Icons)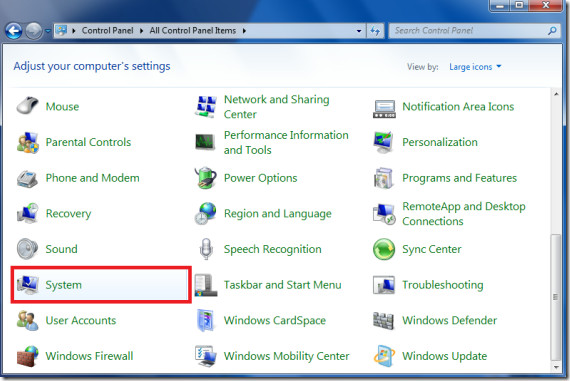 Now locate and click the Advanced system settings option in the left side column.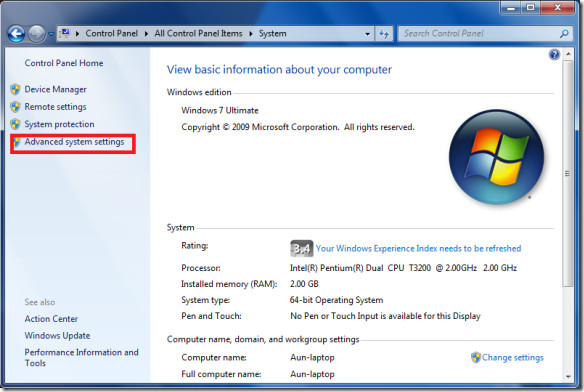 The System Properties dialogue box will be displayed, now go to the Hardware tab, and click the Device Installation Settings button.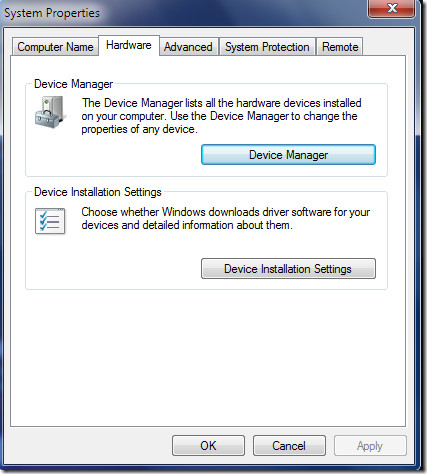 Now, you will be presented with two options regarding driver installation, select No – let me choose what to do, then click Save Changes.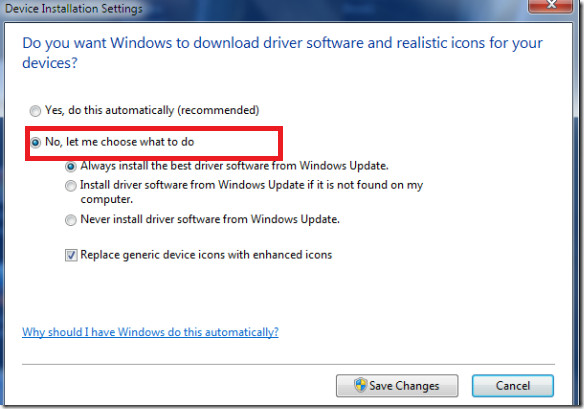 The device driver installation prompt is now history. It won't bother you anymore. Enjoy!