Windows 7 Mobility Center
The Mobility Center was first introduced in Windows Vista, it is extremely useful for laptop users who frequently  move to different places and therefore need to change the settings very often . Lets see the features of Windows 7 Mobility Center.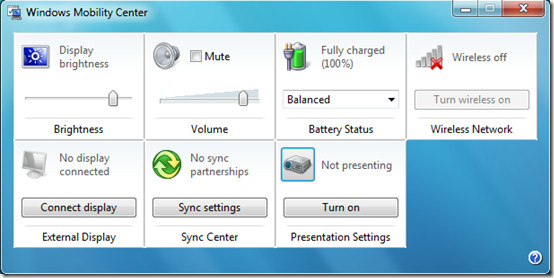 How To Launch The Windows Mobility Center
There are two ways in which you can access the Windows Mobility Center
Go to Start > Control Panel > Windows Mobility Center.
Hit Windows + X hotkey
The Mobility Center has seven functions for mobile PC's and you can quickly access these functions without having to navigate to them through the control panel.
Display
This option lets you adjust the brightness of the display in an easy manner. Move the slider back and forth to adjust the level of brightness.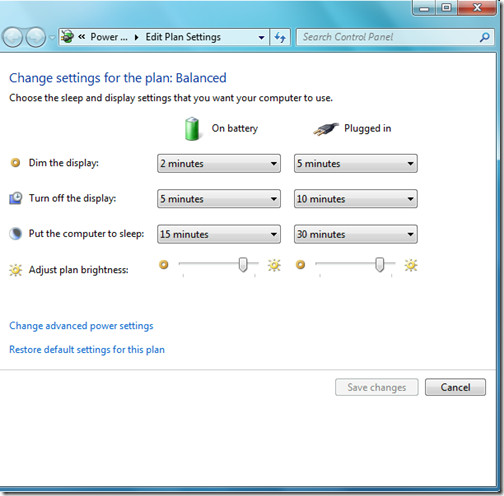 Volume
Lets you play with the volume settings of your system. Clicking the Volume option launches the following window so that you can easily adjust the settings.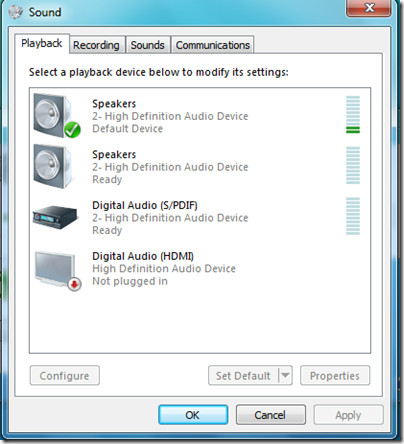 Battery Status
It shows the battery status and also lets you change the battery plan.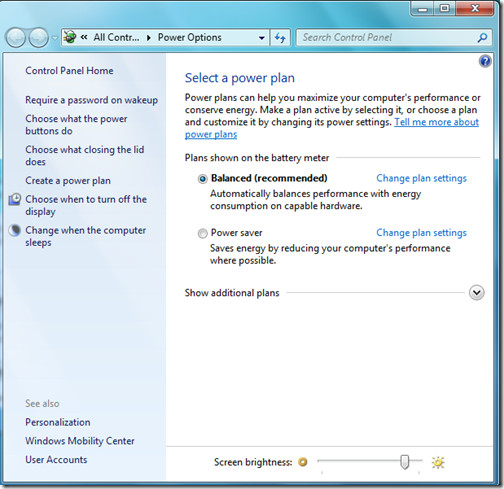 Wireless Network
Like others you too probably found that it is quite difficult to find and configure wireless networks in Windows 7. Now simply click the Wireless Network option in the Windows Mobility Center and it will launch the list of Available Networks.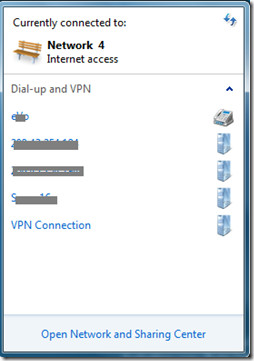 External Display
Click the connect display button and it will open the window to connect your system's display externally, like for example Projector only.

Sync Center
Sync Center is an advanced level feature of windows that lets you transfer data and information automatically.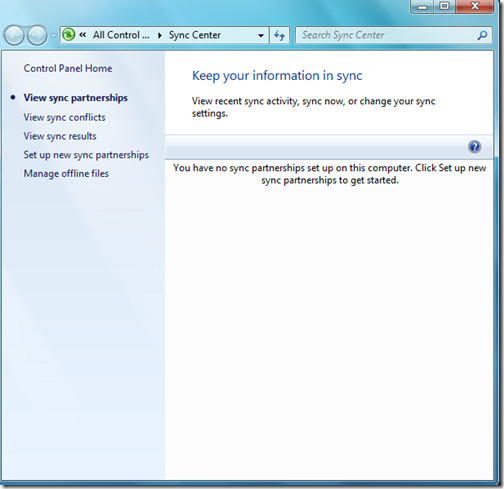 Presentation Settings
This feature sets your computer to the presentation mode. In this mode, the computer will stay awake, notifications are disabled and you can also have a preset background.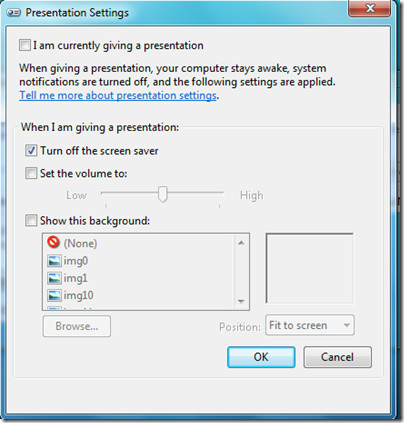 The Windows Mobility Center is really helpful for laptop users as they have a central point to perform necessary settings in a quick and efficient way. Enjoy!