Change Mac OS X 10.7 Lion Login Screen With Loginox
In the past, we have covered a handful of tools to tweak with Mac OS X 10.7 Lion native utilities and UI elements; some worth noting tweaking applications are, Deeper 1.4 (tweaks with Mac Lion native utilities), Docker (customizes system dock), Lauchpad-control (hides Launchpad applications), Reverse Scroller (customizes Mac Lion default scrolling behavior), and Lion Tweaks (toggles Mac Lions exclusive features On/Off). Today we discovered Loginox, which lets you tweak with Mac OS X Lion login screen. Since Mac OS X Lion login screen is a complete rewrite of Mac Snow Leopard login screen, many tweaks contrived for previous versions of Mac doesn't work on Mac OS X Lion. Loginox not only replaces the default background of Mac OS X Lion login screen with specified background image but allows you to change the Apple logo as well.
Changing Mac OS X Lion login screen with Loginox is easy. Launch the application and drag the image, which you want to use as login screen, over New Login image section. Now click Set new Login image and enter administrator password to change the default login screen.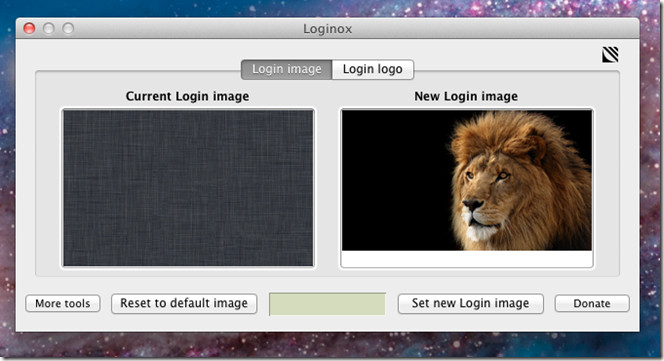 From Login logo tab, you can replace default Apple logo with custom image. Usage is similar. Just drag the image over New Login Logo and click Set new Login logo to replace default one with your custom logo image.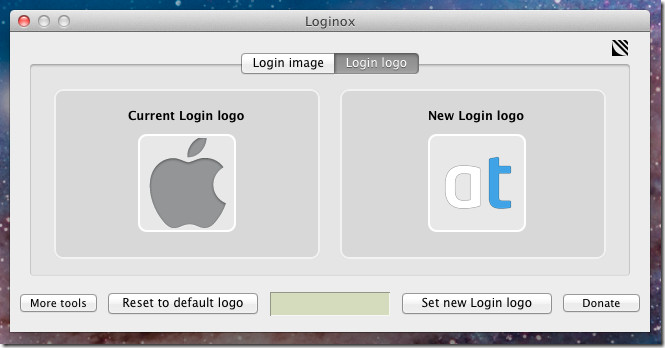 Now, log out the system to view your custom login screen.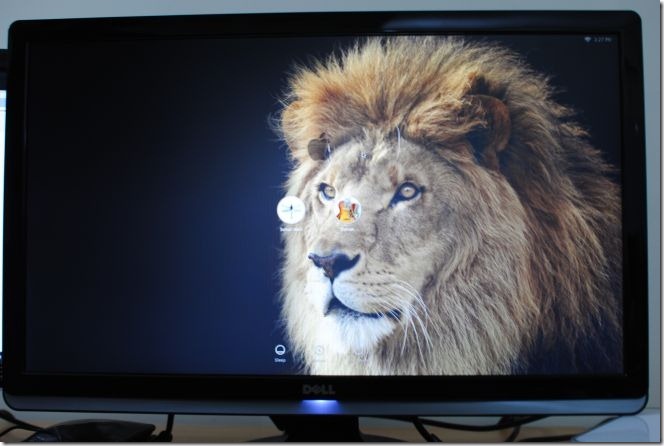 The Reset to default image option on main interface lets you revert the default login screen back. While restoring the default screen, it will ask for admin password to make changes.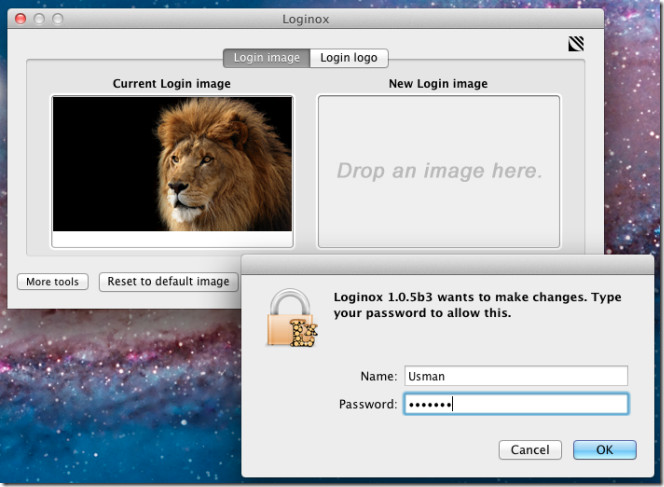 Loginox works on previous versions of Mac OS X as well, including Mac OS X 10.5 and Mac OS X 10.6.