We are reader supported and may earn a commission when you buy through links on our site.
Learn more
Best VPNs for Armenia in 2021 and Which to Avoid
Armenian Internet users have a lot of choices for VPNs, but only a few providers can truly stand out as the best. Today, we rank the top VPNs according to their benefits to users in Armenia, including encryption to stop surveillance and worldwide servers to spoof your IP and beat geoblocks.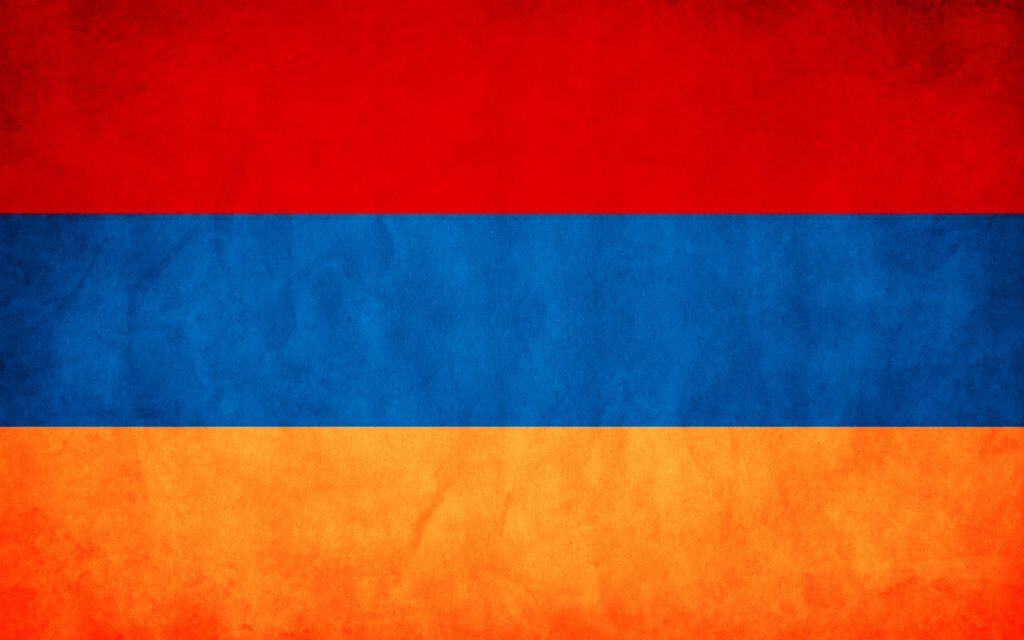 Free VPNs and proxies undermine your security in Armenia. Use only the most secure providers like these:

NordVPN – Best for Armenia – NordVPN has a lot to offer Armenians: tons of servers in nearby countries for fast connections, unbreakable NordLynx encryption, and apps for virtually any device.
Surfshark – An up-and-coming VPN that is rapidly rolling out more servers and advanced privacy provisions all the time.
ExpressVPN – Extremely well-established provider with a trusted network of blazing fast servers around the world.
CyberGhost – A great choice for more casual VPN users who don't like messing with advanced settings and prefer simple options like "torrent anonymously".
PrivateVPN – A smart choice for power users who like to tweak their VPN settings for optimal performance.
In this article, we'll explain how you can use a VPN to keep your data safe and get an overseas IP while in Armenia. We'll start by covering what you need to watch out for when choosing a VPN provider, then share our top recommendations. Then, we'll discuss Armenia's content restrictions and data privacy laws. Finally, we'll move onto the specific features the country's internet users can benefit the most from.
30-days money back guarantee
Essential criteria for a secure VPN
Depending on your goals and where you're accessing the internet from, there's a number of VPN features you should be on the lookout for. In the case of Armenia, the following are the most important criteria:
Download speed – VPNs work by routing your data through remote servers. Good ones do this seamlessly, to the point that there's virtually no lag when you're using them. Great ones go a step further and help defeat ISP throttling, i.e. make your internet faster than artificial speed limits sometimes imposed by internet service providers.
Encryption – the best VPNs use AES 256, an encryption standard that requires an incredible number of guesses (2 to the power of 256) to be decrypted. The number of guesses required is higher than the number of atoms in the known universe, meaning that using a VPN like this for your connection makes you extremely safe.
Network size – the more countries a VPN has servers in, the more international content you can access. Conversely, if a VPN provider only has servers in a small number of countries, you'll only be able to access a small number of worldwide content libraries.
Bandwidth limits – free VPN services often have bandwidth limits. If you use up all available bandwidth, you either get slow download speeds, or are required to watch ads or make payments in order to access more content. Quality paid services, on the other hand, virtually always let you download, stream and browse online to your heart's content.
Top VPNs for guarding your privacy online in Armenia
With the above criteria in mind, we tested the market out for the best providers. Our research has determined the following VPNs to be the best for staying safe on your Armenian Internet connection: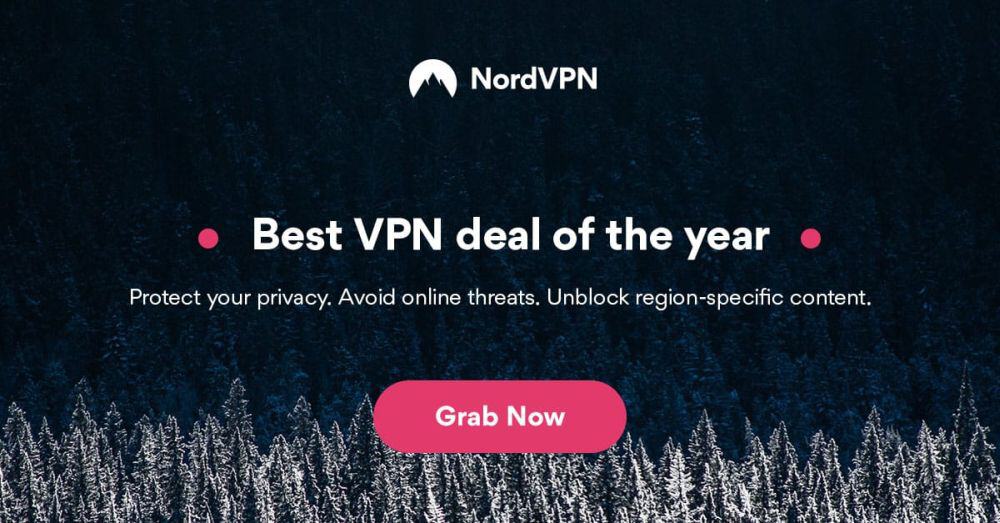 NordVPN is the safest, most trusted VPN the world over. With a whopping 5,500 servers in 59 countries, NordVPN's network is so big that connections are fast and low-latency from virtually anywhere. The service also comes with several specialty servers and the ability to choose your own dedicated IP address so you can beat shared IP blacklists. Throw in lightweight, intuitive apps that make it easy to install the service on desktops, mobile devices and even routers, and you get an all-around excellent VPN service.
NordVPN's calling card, however, is its security. Its logging policy is one of the most complete in the industry. The service never stores your traffic logs, IP addresses, timestamps, bandwidth records or browsing histories. Even if the Armenian government were to ask the service to give up all your information, there's very little the latter could do.
In addition to this, NordVPN uses 256-bit AES encryption: a virtually unbreakable selection of protocols and standards that'd take a supercomputer millions of years to crack. Last but not least, the service's holding company is based in Panama: a country exempt from the Five, Nine and Fourteen Eyes surveillance agreements between the world's major governments.
Read our full NordVPN review.
Pros
SPECIAL OFFER: 2-yr plan (68% off - link below)
Mind-boggling number of servers
Allows multiple connections (6 devices)
Retains no metadata of your browsing
Live Chat Support.
Cons
They can take 30 days to process refunds.

Surfshark hasn't been on the market long, but it's already upped its offer by leaps and bounds–rivaling or even outpacing many industry veterans along the way. Provisions include the NSA-graded 256-AES-GCM encryption cipher; tunneling with OpenVPN, IKEv2/IPSec, and WireGuard; plus myriad leak protections (IP, DNS, WebRTC) and a kill switch. In other words, connecting to Surfshark's network from Armenia is every bit as safe as connecting from New Zealand.
In terms of servers, Surfshark has rapidly grown their network to encompass more than 3200 servers in 65 countries, though this number is constantly rising. In addition to standard connections, you also have the option for static IPs and multi-hop routing through many useful countries like the US, Germany, and Japan.
Surfshark's RAM-only server network is not only speedy and responsive; it also makes it impossible for your provider to keep tabs on what you're doing. Of course, they maintain a strict no-logging policy backed by their privacy-friendly BVI jurisdiction, so you never have to worry about leaving a trace behind.
Pros
Bypass government censorship with NoBorders mode
Unblock Netflix on any server, no more picking and choosing
Clean, dead-simple app interface makes constant security a no-brainer
Absolutely no logging of connection data, IP addresses, bandwidth used, or traffic
Responsive customer support available 24/7.
Cons
Server network is not nearly as expansive as major competitors
Power users may wish for more settings to fiddle with.
Read our full Surfshark review.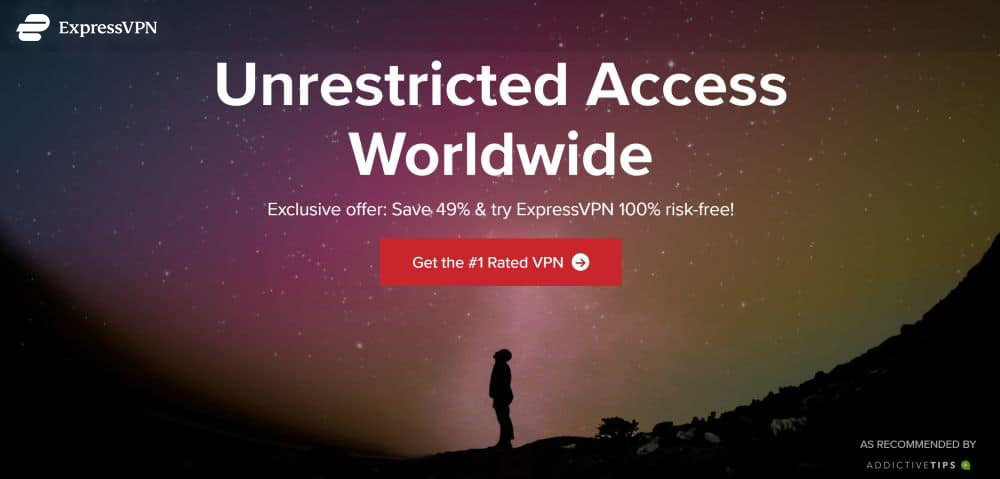 ExpressVPN offers a unique combination of characteristics. For starters, it comes with incredibly intuitive software. All the features are always a touch away, and you can use ExpressVPN on mobile devices (Android, iOS); desktop devices (iOS, Linux, Windows); even routers and devices like Apple TV and the Kindle Fire. Even better, you can use the service on as many as 3 devices at once without paying for the extra devices. All of this is great news if you use a desktop and a tablet or smartphone, or have other household members who'd like to use the VPN.
In addition to being easy to use on a variety of devices, ExpressVPN is fast and powerful. In speed tests it's among the fastest services on the market. You can use it in Armenia to enjoy buffer-free streaming; fast downloads; seamless browsing of audio, video and text content. With 3,000+ proxy servers in 94 countries, latencies are low – and you can enjoy online services and content libraries from all over the world. For more security minded users, ExpressVPN uses 256-bit encryption and has a strong zero logging policy that doesn't store traffic, DNS requests, IP addresses or browsing history. No matter how you look at it, it's clear why ExpressVPN is consistently #1 for so many countries and uses.
Read our full ExpressVPN review.
Pros
Unblocks Netflix and other streaming sites
Fast serves with minimal speed loss
OpenVPN, IPSec & IKEv2 Encryption
Strict no-logs policy for personal information
Customer Service (24/7 Chat).
Cons
Max 3 connections simultaneously
Slightly pricier than competition.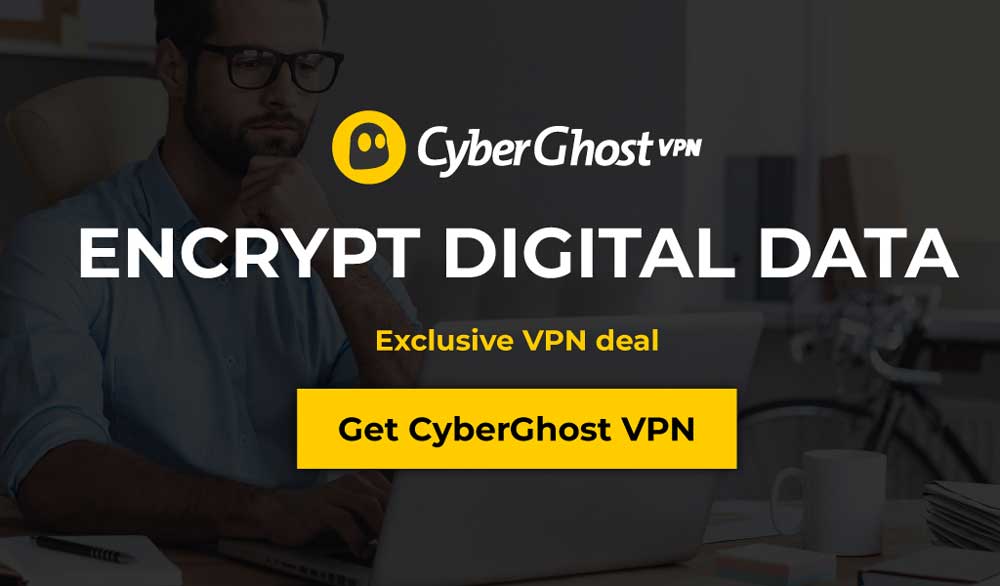 CyberGhost is an easy-to-use, easy-to-install service that's also strong on security. It comes with a selection of easy-to-use apps that make it easy to get set up in minutes. Supported devices include desktops and notebooks, smartphones and tablets, video game consoles, and WiFi routers. The apps themselves feature colorful, minimalist displays that put you one click away from the features you need. Activating the right VPN settings is as simple as choosing one of six configuration profiles.
In addition to being dead simple to use, CyberGhost is one of the more secure services on the market. It comes with a set of toggles that block ads, block online tracking, block malicious websites, and more. It uses military-grade 256-bit AES encryption to protect your data, and supports a variety of native encryption protocols including OpenVPN. The logging policy is one of the tightest in the industry, logging virtually nothing at all; not even your e-mail address. With a large proxy network of 5,900 servers in 90 countries, CyberGhost is an excellent way to access content and stay safe while in Armenia.
Read our full CyberGhost review.
Pros
LOW PRICE: 6 EXTRA free months (79% off - link below)
Great user experience and easy installation
7 simultaneous connections
Strict no-logs policy
45-day no-quibble money back guarantee.
Cons
WebRTC leak detected
Can't unblock some popular streaming sites.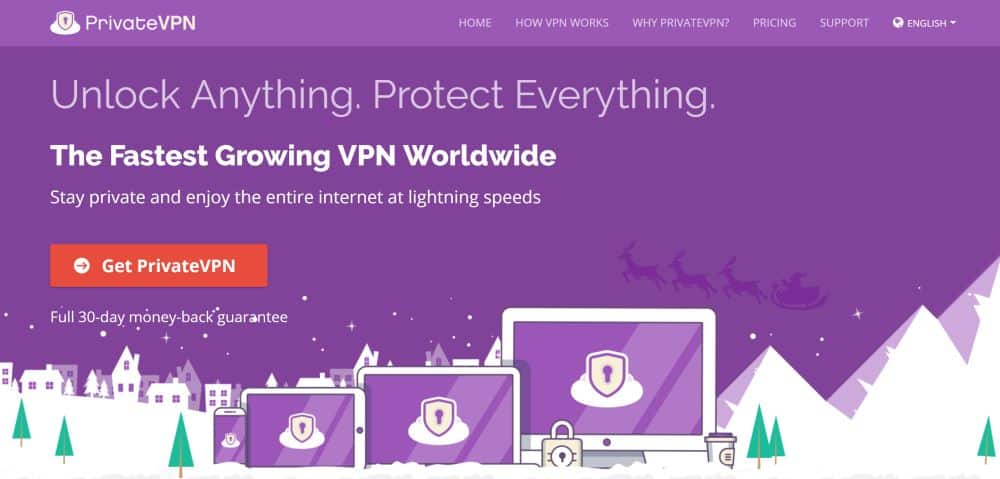 PrivateVPN comes with a number of one-of-a-kind benefits that will appeal to specific user types. If you're in Armenia and concerned about staying secure or anonymous, you'll be glad to know that PrivateVPN offers 2048-bit encryption with AES-256. This encryption standard is so difficult to crack that a supercomputer would need quadrillions of years to do so.
In addition to having tough encryption, PrivateVPN is P2P friendly, meaning it lets customers use torrent and stream using apps like Kodi. With up to 6 simultaneous connections on all devices and operating systems and over 150 servers in 60+ countries, this is an excellent service for anyone who wants to use P2P services safely.
Things to watch out for when using your VPN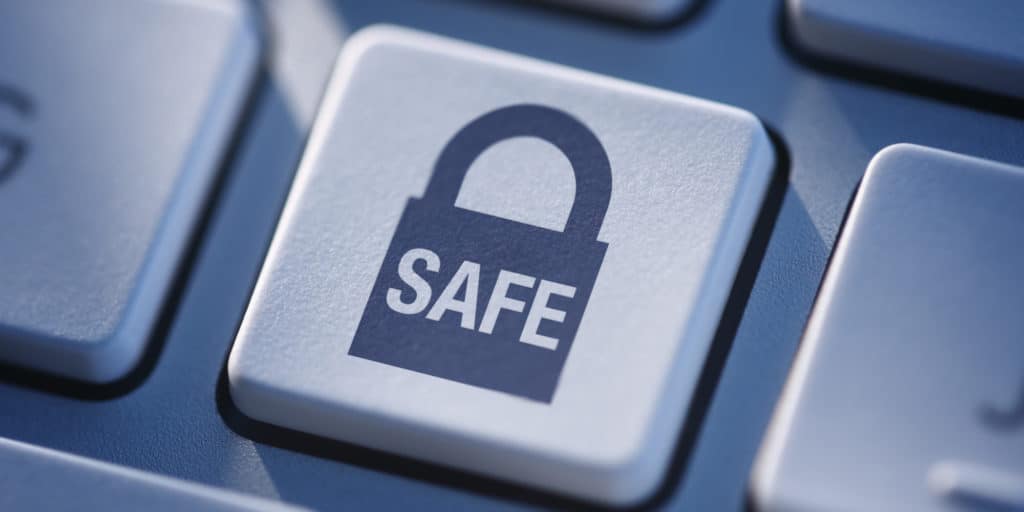 When you're using a VPN, there are two things to watch out for. The first is DNS leaks. A DNS leak is when your internet service provider (ISP) sees some of your activity even though you're using a VPN. A lot of the time, a DNS leak isn't a problem – but in Armenia, it can lead to all kinds of undesirable consequences. For all these reasons, it's highly recommended that you test for DNS leaks, even after activating your VPN for the first time. This applies even if you're only traveling through the country for a short period. National copyright laws are fairly lax, but the last thing you want to do is get in trouble.
Something else to be mindful on? Free VPNs. The first reason is that free VPNs often resort to unethical strategies to make money. This can mean showing you ads; it can also mean selling your data to third parties for a profit. In worst-case scenarios, a free VPN can even hijack your computer and use its processing power for criminal activities. Since all the services on this page come with money-back guarantees, we strongly urge you to keep yourself and your data safe by avoiding free VPN services. Try a paid option instead – most of them have generous free trials or money-back guarantees, so you can try risk-free.
Using the internet in Armenia
Unlike many other countries we cover, Armenia is fairly liberal when it comes to internet access. It's also well-connected, with about 70% of the population being active on the internet. This means that you're likely to find public WiFi hotspots in most cafes and hotels you visit. Having said that, the Armenian government has been known to step in and block off websites they feel go against the nation's best interests. The state also reserves the right to restrict access to specific websites and content to prevent crimes from taking place. The laws covering these restrictions are phrased loosely, meaning visitors can find themselves unable to access benign websites.
Armenia is also becoming less internet-free as time goes on. In 2016, their Internet Freedom ranking was 34. It has since dropped to 32, making it "partly free". The government once blocked Facebook in 2016, and has been known to encourage online users to practice self-censorship. In extreme cases, Armenian police have confiscated journalists' equipment for livestreaming anti-government protests. These issues are rare and extremely unlikely to affect you if you're in the country – but the point is that the internet's not free, and that a VPN can help you make it a lot more so.
Another problem with Armenia is that copyright law enforcement in the country is very lax. This has caused many publishing companies to restrict content access inside the country. Services like Netflix and Hulu don't offer much content to Armenians. Similarly, many video games restrict Armenian IPs to playing with other CIS countries like Georgia and Russia. If you want to browse content freely and play on whichever servers you choose, you'll want to have a VPN inside the country.
How can a VPN help me in Armenia?
A VPN can help you use the internet in Armenia with no restrictions. This is possible for two reasons. First, Virtual Private Networks reroute your data through remote servers located in other countries. If you pick the right VPN provider from the list provided below, you'll be able to get an IP from a country like America, Canada, Australia, or the UK. This will help you access streaming websites, video games and other online resources with no restrictions.
In addition to this, all the VPNs on this page use high-level encryption to stop Internet Service Providers to hide what you're doing online. This means you'll be able to access whatever you choose with no restrictions in Armenia and elsewhere. Now let's look at the factors that can help you decide which VPN is the best for your specific use case(s).
One question that comes up often is whether you can use the same VPN account on multiple devices. The answer is, "yes". If you opt into the services on this page, you'll be able to connect multiple devices simultaneously – meaning you can let someone from your household use your VPN.
Another thing you can do is apply your VPN to shared devices and WiFi connections. All the services on this page are compatible with video game consoles like Xbox360 and the PS4; Apple TV and Amazon's Firestick; most WiFi routers. This means that sharing your VPN connection with other people is as simple as enabling it on your wireless device. Once you're done, everyone else using the device will be able to access international content and use the internet securely too.
FULL GUIDE: How to configure a VPN router
Conclusion
In conclusion, Armenia is generally safe for most online activities. Unfortunately, using the Internet with an Armenian IP can be a little boring. If you want to choose the gaming servers you play on, access content from overseas, watch streaming services like Netflix and Hulu, and more, it's imperative you get a VPN.
So long as you stick to the services on this page and avoid taking unnecessary risks with free VPNs, you'll find it easy to get a convenient IP address in minutes. Have fun – and if you have a tip, comment or question, please let us know using the form below.