We are reader supported and may earn a commission when you buy through links on our site.
Learn more
Best VPN for South Korea in 2021 to Protect Your Privacy
In a country as Internet-connected as South Korea, it pays to protect your privacy online with a VPN. Whether its bypassing website blocks, evading government surveillance, or foiling the plans of hackers on public Wi-Fi networks, you can do it with a VPN. We review our top-recommended providers for South Korean users in today's article.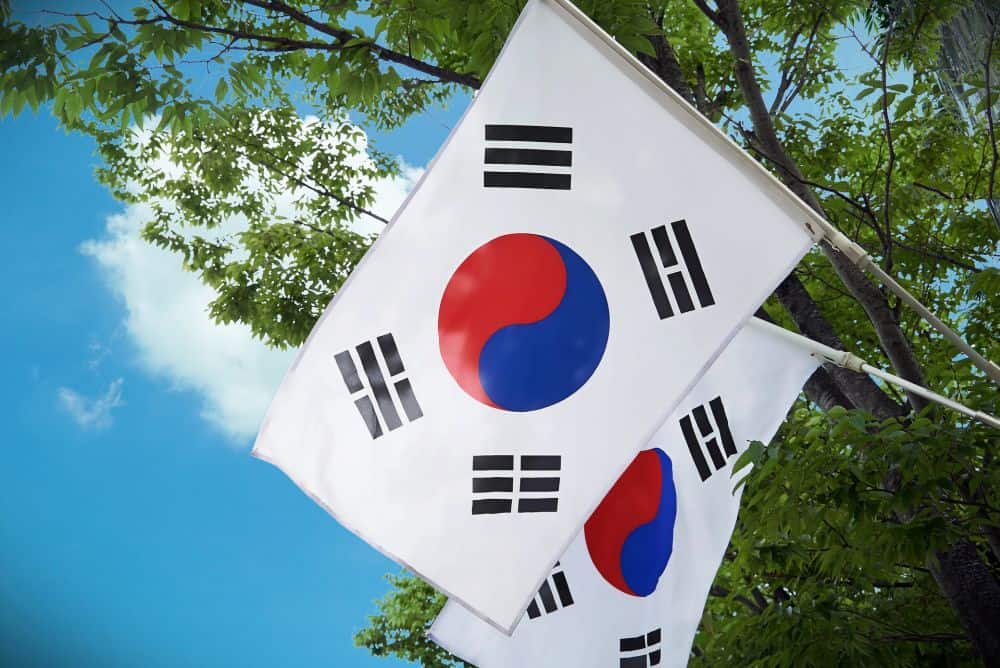 South Korea has one of the best internet infrastructures of any country in the world. It also has the fastest download speeds, averaging at just over 25 mbps. This gives the population unprecedented access to the world wide web, making things like video streaming and watching live TV online as commonplace as going to the cafe for lunch.
Protect your identity online and access a world of geoblocked content from South Korea with these secure VPNs:
NordVPN – Best VPN Korea – NordVPN is uncompromising on your privacy online, enabling you to spoof around the world in total anonymity. 100% agnostic to traffic type, unlimited bandwidth, and super-fast speeds across their massive network.
Surfshark – Offers more functionality than providers costing two or three times as much.
ExpressVPN – The fastest VPN, now even faster with Lightway encryption.
CyberGhost – Super easy to use, but offers robust tunneling and spoofing.
PrivateVPN – Small network, but each node is well-maintained for stability and security.
PureVPN – Huge network, with tons of extra features like antivirus, filtering, and leak protection.
Just because its speeds are extremely fast, doesn't mean the internet in South Korea is perfect. Problems like internet censorship still exist, as do things like data thieves, ISP surveillance, and stalking cyber criminals. And what if you want to watch Netflix movies from other countries? Well, for that (and for protecting your privacy in general) you'll need a VPN.
Keep reading for our full guide on how to pick the best VPN to use in South Korea for a fast and secure connection to the world wide web.
30-days money back guarantee
Finding the Best VPNs for South Korea
Hundreds of VPNs crowd the online marketplace, each claiming to offer the best speeds, the strongest encryption, and the all-around top experience for customers of all kinds. Learning which of these services live up to the hype can take some trial and error, along with plenty of deep research.
You can cut through all of that mess and skip straight to finding the best VPN by using our guidelines below. We used the following criteria to rank some of the top VPN services on the 'net. Our recommendations are listed in the next section, each one delivering a fast and secure VPN experience that's the best to use in South Korea and beyond.
Do You Need Servers in South Korea to Use a VPN There?
Finding the best VPN for South Korea doesn't necessarily mean finding the service with the most servers in the country. Connections through VPNs can take place anywhere in the world, with servers placed in hundreds of major cities in a variety of regions. Using these non-local servers gives you an advantage when it comes to staying private and anonymous, and they also give you the ability to switch virtual locations to watch foreign movies with ease.
The short answer is no, you do not need servers in South Korea to use a VPN. Most mainstream services (such as our suggestions below) do offer connections based in Seoul, however. This can be useful if you simply need encryption and anonymity every time you go online without sacrificing on speed, as is often the case when connecting to far-flung servers.
Best VPNs for South Korea
We went through and tested the best VPN services on the market to find out which ones are the best enhancing your South Korean Internet connection with encryption and location variability: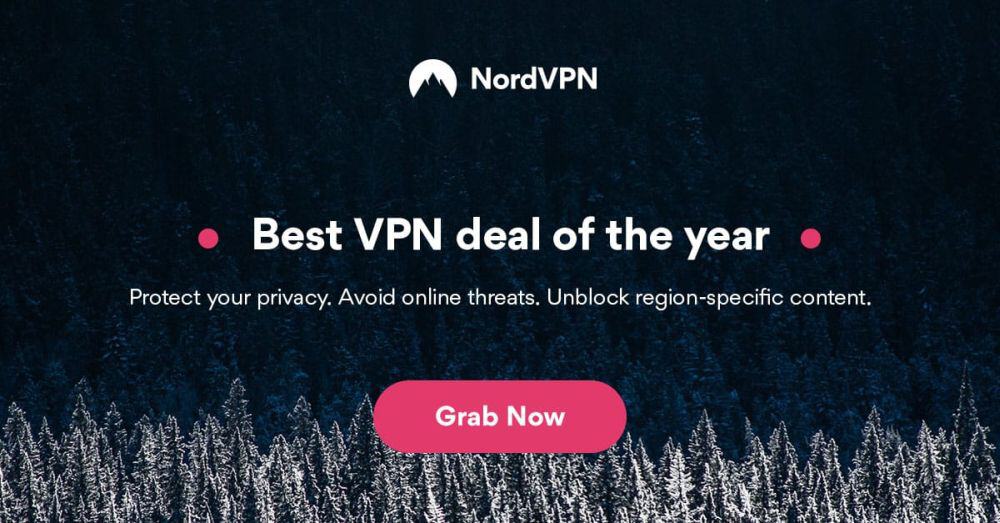 NordVPN has an amazing array of privacy and security features built into the core of the service, making it easy for anyone to sign up and stay safe. NordVPN also sports the largest server network on the market, with over 5,500 servers in 59 countries, including multiple locations in South Korea. You'll always be able to connect to a fast server with NordVPN, and you'll get extra protection through double encryption, onion over VPN, and anti-DDoS servers when needed, too.
NordVPN provides a comprehensive zero-logging policy that covers everything from bandwidth to time stamps, traffic to IP addresses. Your activity is never recorded or shared with third parties, which helps keep your privacy intact, even in restrictive, surveillance-heavy countries. Backing these features is 256-bit AES encryption on all data, an automatic kill switch, DNS leak protection, and a host of customizable encryption features.
Read our full NordVPN review.
Pros
Servers optimized for unblocking Netflix
Extensive server park of over 5,400 different servers
No IP/DNS leaks found
Strict zero logs policy on both traffic and metadata
24/7 Live Chat.
Cons
Very little
Apps can sometime be slow to connect.

Surfshark is basically a steal. It offers some of the lowest prices you'll find amongst premium VPNs, yet asks you to sacrifice nothing in terms of speed, security, and extra features. Protect as many devices as you like or even share with a friend, thanks to unlimited simultaneous connections.
The core VPN features are not only fully intact, but updated to their most modern incarnations. For example, tunneling is handled via OpenVPN, IKEv2/IPSec, and WireGuard, with connections locked down by NSA-grade 256-AES-GCM encryption. You have over 3200 servers in 65 countries to choose from, each of which can be obfuscated and features baked-in smart DNS functionality for bypassing VPN blocking efforts like Netflix's.
Jumping from hotspot to hotspot in Korean Internet cafes? Configure VPN settings for individual Wi-Fi networks for automatic protection on the go. You can also pick and choose which traffic you encrypt thanks to Surfshark's Whitelister split tunneling features.
Pros
Bypass government censorship with NoBorders mode
Server selection is dead simple and quick
VPN obfuscation on any server with special Camouflage function
Logging policy independently audited and verified
Get help any time of day via email, phone, or live chat.
Cons
Speeds occasionally suffer a noticeable drop
Young VPN still has plenty of room to grow in terms of advanced functionality.
Read our full Surfshark review.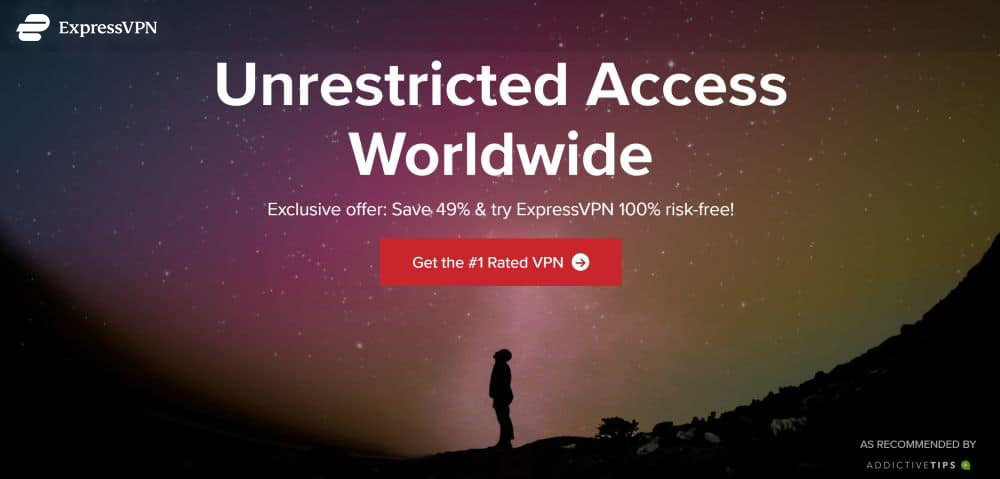 ExpressVPN is one of the fastest VPN providers on the market, which makes it one of the best-named services, too. You'll get top speeds from nearly all of the company's 3,000+ servers in 94 countries, including dozens of locations throughout Asia, Europe, and the Americas. Even if you choose a server on the other side of the world, ExpressVPN will give you a reliable low-lag connection. And you can even run a speed test from within the ExpressVPN software to make sure you've got the fastest connection possible.
Privacy is another of ExpressVPN's many strong points. Data is protected with 256-bit AES encryption and backed by a zero-logging policy on traffic, DNS requests, and IP addresses. There's also both DNS leak protection and an automatic kill switch to deliver a reliable safety net in case of an accidental disconnect, not to mention unlimited bandwidth and easy and unlimited server switching for all users (ideal for gamers.)
ExpressVPN runs multiple server locations within South Korea, giving you complete access to a secure web without leaving the country.
Read our full ExpressVPN review.
Pros
Unblocks US Netflix, BBC iPlayer, Hulu and Amazon Prime
Reliable and fast connections
Supports ALL devices
No logs for personal data
24/7 Live Chat.
Cons
Expensive month-to-month plan.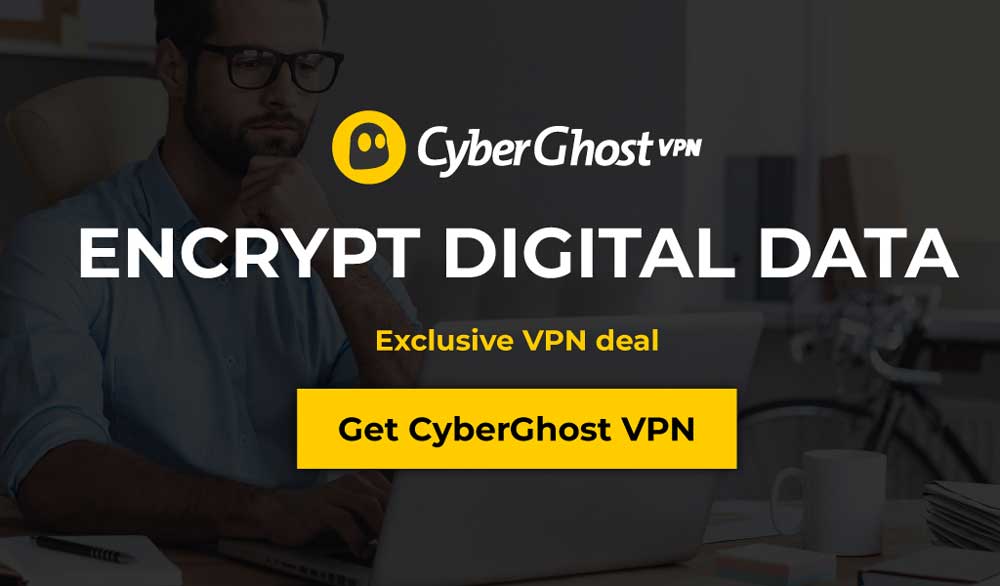 CyberGhost offers a diverse mix of speed, security, and location variability, all designed to deliver an amazing VPN experience for everyone regardless of location. It's also one of the fastest and most reliable VPNs on the market, delivering great connection speeds around the world so you can stream HD videos from Netflix, YouTube, Hulu, and more. CyberGhost accomplishes this with a network of over 5,900 servers in 90 countries, along with mobile and desktop apps that make it easy to enjoy a secure internet experience.
CyberGhost's foundation of strong privacy features 256-bit AES encryption on all data, a zero-logging policy on traffic, time stamps, and IP address, and both DNS leak protection and an automatic kill switch. All of these work together to hide your identity each time you connect. With CyberGhost on your device, you can use the internet safely and securely from any country in the world, including South Korea.
Read our full CyberGhost review.
Pros
Unblocks US Netflix + BBC iPlayer
Torrenting allowed
Apps for ALL devices
Strict no logging
Reliable and knowledgeable 24/7 live chat support.
Cons
Can't unblock some popular streaming sites.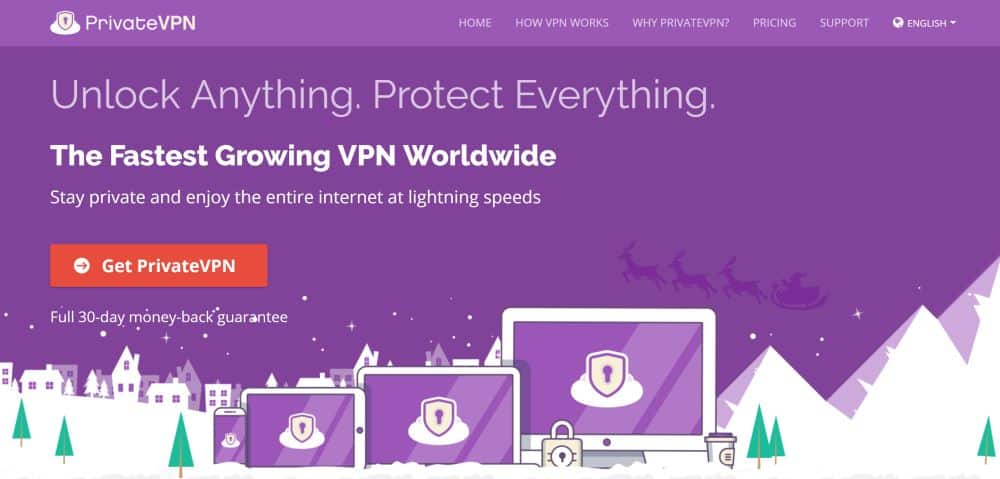 PrivateVPN is a balanced service that lets you stay secure anywhere in the world. With this VPN activated on your device, you'll be able to safely stream, surf, and download content from the web, or just log on and check social media accounts, all with full anonymity. This comes without sacrificing speed or ease of use, either, making PrivateVPN one of the best VPNs for daily use. This provider's software works perfectly on smartphones, desktop PCs, and even Fire TV thanks to a lightweight and easy to use interface.
PrivateVPN runs a network of over 150 servers in 60+ countries that deliver all the speed, security, and location variety you need. The service locks down data with 256-bit AES encryption, keeps your connection safe with an automatic kill switch and DNS leak protection, and features a zero logging policy on all traffic, as well.
PureVPN is a full-featured VPN that does more than just protect your identity. The service gives you instant access to anti-virus protection, malware shields, app blocking features, and DNS website filtering, all wrapped into one secure and convenient package. All you have to do is download the VPN app, choose the extra protections you'd like to turn on, and you're set. It's perfect for anyone who needs thorough and complete protection without all the hassle.
PureVPN offers incredibly useful security features that keep you safe online, as well. It starts with a zero-logging policy on traffic, an automatic kill switch, solid 256-bit AES encryption on all data, and DNS leak protection. These work alongside the company's self-owned network of 150 servers in 60+ countries, providing a ton of options for fast, safe, and secure connections.
Read our full PureVPN review.
How to Use a VPN in South Korea
With such a great environment for online connections, it's easy to see why South Korea is one of the world's top destinations for reliable internet activity. Using a VPN while in South Korea lets you take advantage of all these benefits and much more, adding things like encryption and anonymity to all of your devices. If you're not sure how to set up or use your VPN, check our quick set of instructions below to get started.
First, open a web browser and sign into your VPN account. Download the app for your operating system (Windows, Mac, iOS, Android, etc.). If you want to use the VPN on a mobile device, you may need to visit an app marketplace, which the VPN pages should redirect you to immediately.
RELATED READING: App Unavailabe in Google Play Store? Try This
Install the VPN app on your device, launch the software, and sign in using your credentials. Most apps will automatically connect to the fastest server as soon as you launch, which is perfect if you don't need an IP address from a specific location.
Now it's a good idea to test your VPN to make sure it's actually keeping you safe. On the same device, open a web browser and visit ipleak.net. The page will run an IP address lookup. When it completes, you will see a box near the top that says ?Your IP addresses?. Just below it should show a country that isn't the one you're currently sitting in, meaning the VPN is secure and you're ready to surf the web in peace.
Why Bother Using a VPN in South Korea?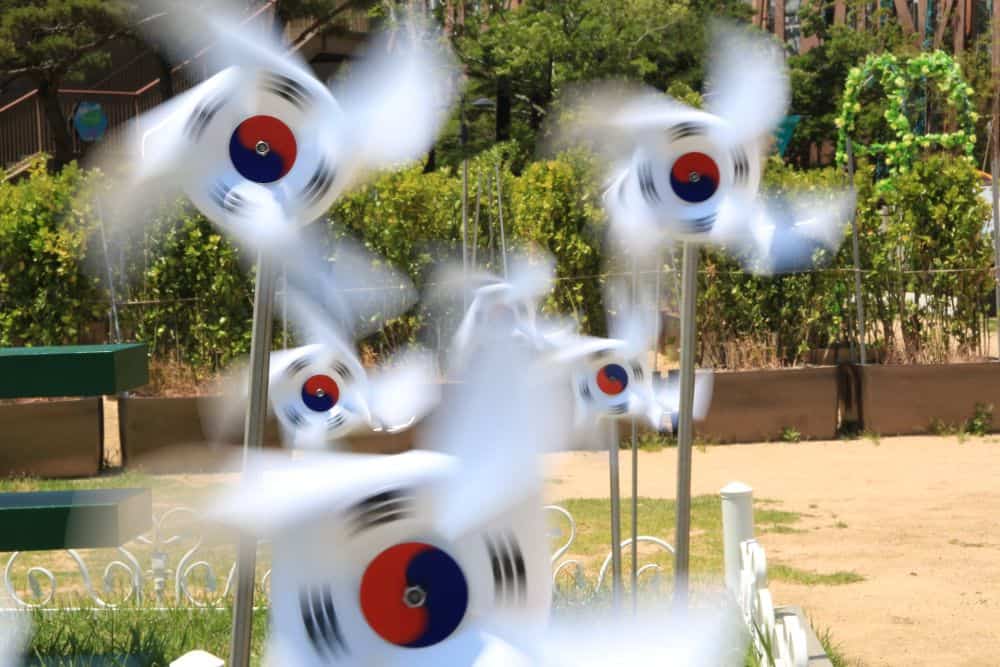 Every time you go online, you put your privacy at risk. Even in relatively safe areas like South Korea, there are cyber criminals and government surveillance programs looking to track or take data from unsuspecting users. Only by running a VPN with full encryption and anonymity can you stay safe.
How VPNs Work
When you type a URL into your browser, data leaves your device, travels through a local service provider's servers, where it is assigned an IP address matching the server's location (rather than your own). It then goes to the internet to fetch the information you requested. The whole process takes a fraction of a second, but the amount of data it transmits through this highly secure tunnel is impressive.
On a normal internet connection the data is sent unencrypted, meaning anyone can see what you're downloading. Combine that with an IP address that's linked to your identity, and suddenly cyber criminals have an easy time cracking into and reading your data stream.
VPNs encrypt everything before it leaves your computer, making it impossible for anyone to see what you're doing. After encryption, the data passes through your local service provider, goes to the VPN servers where it's decrypted and assigned an anonymous IP address, then sent to the internet. This strips packets of personally identifiable information for a strong measure of anonymity.
Benefits of Using a VPN
The privacy and security features offered by VPNs come with plenty of added benefits, making them useful tools even if you aren't worried about your online security.
More Ways to Stay Safe Online
VPNs aren't the only security measure you can take to protect your online data. Use the following tips to ensure you're always safe and secure online.
Avoid free VPNs – Free VPN services can be tempting, but most of the time they actively destroy your online privacy by logging or selling your data. It's best to stick with a low cost but trusted paid VPN provider instead of taking your chances with potentially dangerous no-cost VPNs.
Encrypt your mobile device – Smartphones and tablets carry a ton of personal information, making them a hot target for data thieves. To help ensure your phone stays safe, learn how to encrypt your Android or iPhone.
Install security focused browser extensions – A great way to ensure top level browser security is to install HTTPS Everywhere and Privacy Badger, two extensions that force an encrypted connection when possible and disables tracking scripts respectively.
Keep your anti-virus program active – Malware is still a problem when using a VPN. Viruses slip through most services undetected, and things like key loggers or trojan horses are just as dangerous with a VPN active. Keep your anti-virus and firewall programs active at all times for maximum protection.
Conclusion
Getting a VPN in South Korea is a fast and easy way to lock down your information and enjoy a wide range of extras, including streaming foreign videos and accessing free and open content from around the world. With our guide and recommendations above, you'll have things up and running in no time.
Do you currently live in, or are you planning to travel to South Korea? Which of our recommended services appeals most to you, and why? Tell us about in the comments below.