We are reader supported and may earn a commission when you buy through links on our site.
Learn more
How to Get a Dutch IP Address From Any Country
A Dutch IP is a golden key to the free and open Internet (plus tons of great Dutch-language content), and you can get one easily with a VPN. Today's guide will show you how to pick the right provider, then to use your VPN to spoof into the Netherlands anywhere in the world.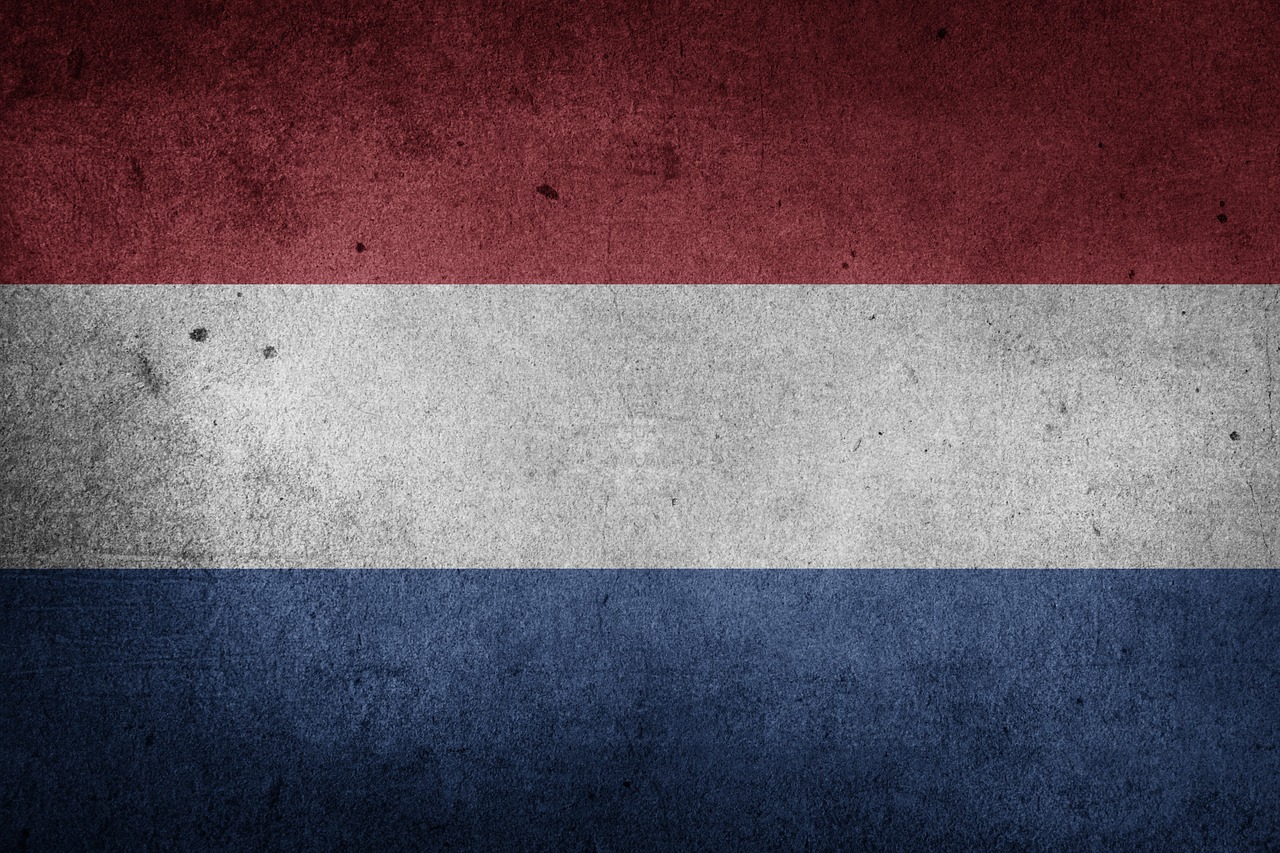 If there's one thing Dutchies love more than hagelslag, bicycles and the color orange, it's traveling. Whether it's for work or for holiday, you're bound to come up with some downtime that needs to be filled, and what better way than by watching your favorite HD movies and series from back home? In order to accomplish this, you'll need a Dutch IP address, which allows you to access sites as though you were connecting from Amsterdam, Eindhoven, Groningen, or any other location within the borders of the Netherlands.
Securely spoof an IP address from the Netherlands abroad using these VPNs:
NordVPN – Best Dutch Spoofer – NordVPN's massive server network is the best way to secure a virtual IP from the Netherlands from any country. Spoof in peace with NordLynx encryption covering your tracks.
Surfshark – One of the best VPNs on a cost-performance basis, with advanced privacy provisions and sleek apps.
ExpressVPN – Our top choice for connection speeds, courtesy of a robust server network and proprietary Lightway encryption.
CyberGhost – Romanian-based VPN with an astonishing number of servers. Easy to use.
PureVPN – Has the best reach of any VPN, spoofing into more than 140 countries worldwide.
There are other benefits beyond accessing region-specific content like that on Netflix Netherlands. Maybe you're shopping for a cadeautje for that special schatje, and want to make sure you're getting the best price on the token of your affection (and really, what self-respecting Dutchman doesn't like a deal?) With the ability to change your IP address, you can compare prices on eBay as they appear to people in different countries, and buy accordingly. Or, perhaps you're going to be hitting Turkish beaches this summer, and want to ensure that your privacy is maintained despite Turkey's restricted internet.
Whatever the case, we're here to should you how to get a Dutch IP address from anywhere in the world using a VPN. Lees verder!
30-days money back guarantee
What Makes a Good IP for Spoofing?
If you want to get a Dutch IP address, then you will need a subscription to a VPN service. Although free VPN options do exist, we recommend that you stay away from these services because they make money in dubious ways like selling off user data and actually make you less safe. For a reasonable price, you can purchase a safe and trustworthy paid VPN instead.
There are so many providers out there, though, that it can be confusing to decide which one will best meet your needs. We've done the work for you, narrowing down the field based on the following criteria:
Lots of servers in countries including the Netherlands. In order to get a Dutch IP address, you need a VPN provider with a server available in the Netherlands. It helps to have lots of servers available to you so that you have plenty of choice.
Excellent security. It's important to keep your internet data safe and secure, so you want a VPN that has the best security features like the use of strong 256-bit encryption and a no logging policy.
Fast connection speeds. A VPN will inevitably slow down your internet to some extent, as your traffic has to pass through an extra step of the server. However, a good VPN will be so fast that you don't even notice that it is there when streaming or downloading.
Ease to use software. To use your VPN, you'll need to install the software provided by your chosen VPN service. Therefore you want software that is easy to use and is available for all the platforms that you use.
Top VPNs for Getting a Dutch IP Anywhere
Taking all of these different factors into consideration, we recommend the following VPNs for users who want to get a Dutch IP address from abroad: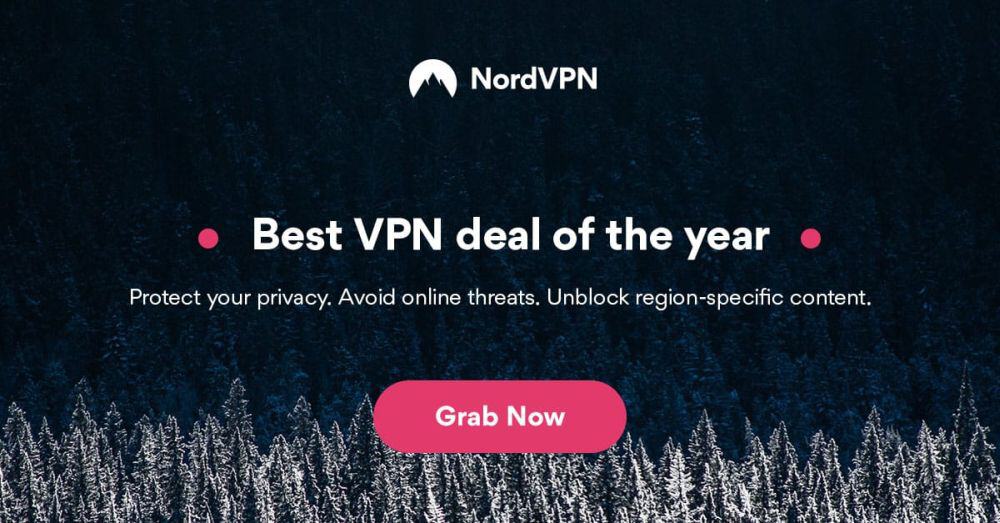 NordVPN is the best overall VPN, especially for advanced users who want plenty of options to tweak and customise their VPN connection. It can easily be used to get a Dutch IP address using the intuitive map interface software, and can also help you get an IP address from other countries too. In terms of security, the standard VPN connections offer the essential features of strong 256-bit encryption and a no logging policy. The connections are fast enough for regular use too, and there are a total of 5,400 servers in 59 countries.
The thing that sets NordVPN apart from other VPN providers is the special servers that are available for particular functions. For example, the P2P servers are optimised for torrent users, and the double VPN servers encrypt your data twice over for the best possible security. Other server types available are anti DDoS, obfuscated VPN, and onion over VPN. The software is available for devices running Windows, Mac OS, Linux, iOS, Chrome OS, Android, or Windows Phone.
Read our full NordVPN review.
Pros
Very affordable plans
Most VPN servers with different IP addresses
Torrenting/P2P explicitly allowed
"Double" data protection
24/7 Live Chat.
Cons
Can't specify City or Province in App.

Surfshark has fast established itself as one of the best spoofers out there. At the time of writing, there are 3200+ servers in 65 countries, but this number is growing constantly. And the Netherlands is particularly well-represented, with numerous standard connections as well as two separate multi-hop connections via Singapore and the US.
Not only does Surfshark have numbers on its side, but the quality of its network is second to none despite its modest monthly fee. Standard connections can all make use of Camouflage obfuscation as well as built-in smart DNS functionality to bypass even the most stubborn geoblocks, including the infamous Netflix proxy ban. Yes, Netflix NL is available, as are 16 more countries' international content libraries.
Whatever you use your Dutch IP for, you do in complete anonymity thanks to Surfshark's strong no-logging policy. Of course, Surfshark also makes use of the same 256-AES-GCM encryption used by the NSA, so you're well protected from hackers and snoops alike.
Pros
Unblock VoIP in oppressive regimes like WhatsApp, Skype, Discord, and more
Unblock Netflix on any server, no more picking and choosing
Unlimited simultaneous connections–Protect your whole family!
Zero logging policy ensures your activity can't be used against you
Helpful 24/7 live chat with an actual human being.
Cons
Server network is not nearly as expansive as major competitors
Young VPN still has plenty of room to grow in terms of advanced functionality.
Read our full Surfshark review.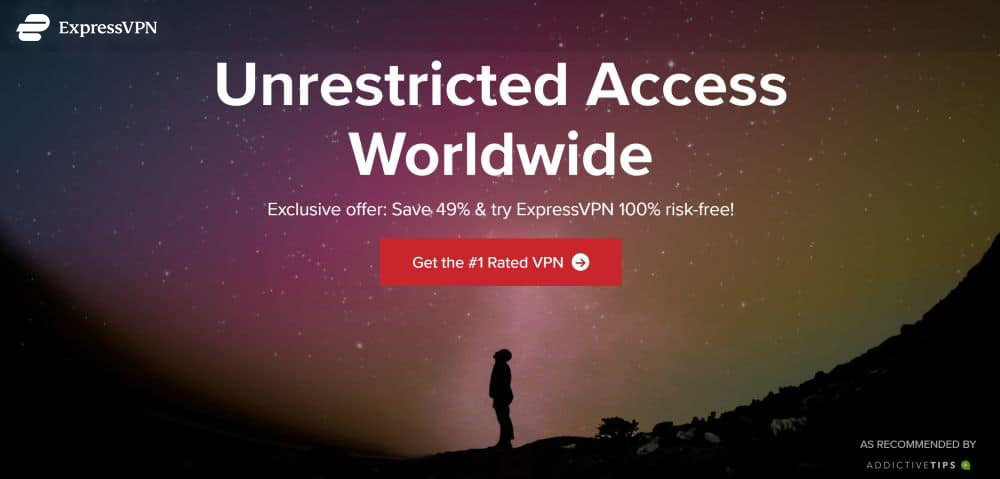 ExpressVPN offers a great combination of speed, security, and ease of use. With more than 3,000 servers in 94 different countries, you can get your Dutch IP address whenever you need one as well as being able to get IP addresses from elsewhere. The security is of a very high standard, with the use of strong 256-bit encryption to keep your data safe and a no logging policy to protect your privacy. You'll also find more security features in the software like DNS leak protection, a kill switch to prevent you from accidentally sending data over an unsecured connection, and an IP address checker.
The software is easy to use, even if you've never used a VPN before, and the connections are super fast, deserving the Express name. ExpressVPN is available for Windows, Mac OS, Linux, and Android, plus some games consoles and smart TVs, and there are browser extensions available for the Google Chrome, Mozilla Firefox, and Apple Safari browsers.
Read our full ExpressVPN review.
Pros
SPECIAL OFFER: 3 months free (49% off - link below)
3,000+ super fast servers
No DNS/IP leaks found
Strict no-logs policy for personal information
Live chat support available.
Cons
Max 3 connections simultaneously
Slightly pricier than competition.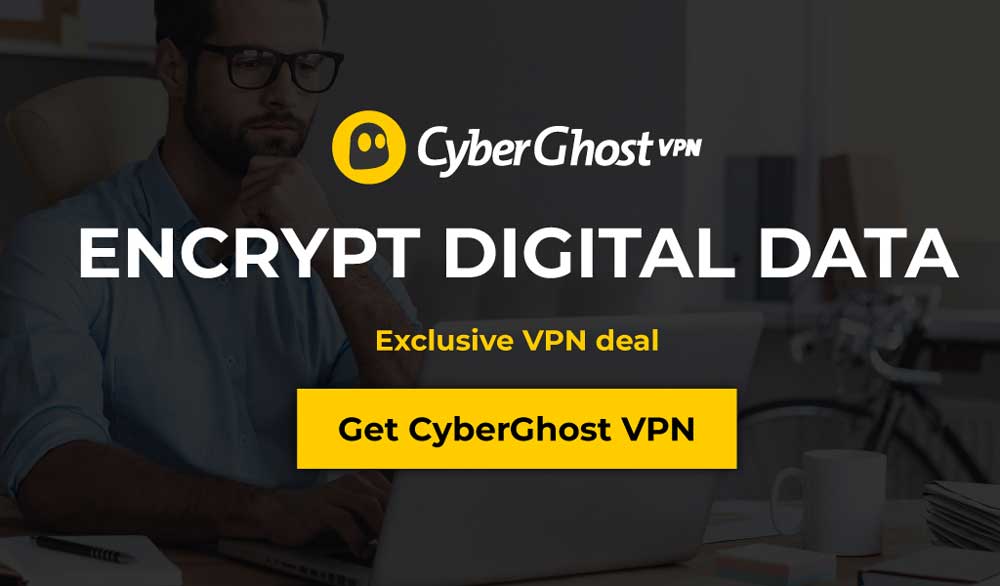 CyberGhost is the perfect VPN for new users who don't have a lot of technical knowledge and who want a simple, ease to use, graphical based VPN. You can get an IP address from the Netherlands with CyberGhost, as well as from other countries thanks to the massive network of 5,900 servers in 90 countries. When you want to connect, you have to just open up the software and select the option that you want from Surf Anonymously, Unblock Streaming, Protect Network, Torrent Anonymously, Unblock Basic Websites, or Choose My Server. When you click on your selected option, the software will walk you through the connection process and configure your connection automatically for you.
The speeds offered by CyberGhost are fast, so you can easily stream video or download files, and the security is also strong, with 256-bit encryption and a no logging policy. The software is available for iOS, Android, Windows, and Mac OS.
Read our full CyberGhost review.
Pros
LOW PRICE: 6 EXTRA free months (79% off - link below)
3,600+ servers in 55+ countries
Robust encryption standards
Zero logs
24/7 Live Support.
Cons
Can't unblock some popular streaming sites.
PureVPN is the VPN service that we recommend for users who are looking for a whole bundle of security features as well as a VPN. The service includes a basic VPN that can be used to get a Dutch IP address as well as an IP address from many other countries using the 2,000 servers in 140 countries. The security features of the VPN include the option of 256-bit encryption and a no logging policy. The speeds are good, so you can use the VPN for streaming high definition video as well as downloading files.
In addition to the VPN, a subscription to PureVPN includes access to a bundle of security features like anti malware and anti virus protection, an anti spam filter for your email inbox, DDoS protection, app filtering, a kill switch, a dedicated IP address, and a NAT firewall. The software is available for Windows, Mac OS, Android, iOS, and Android TV devices, plus there are browser extensions available for the Chrome and Firefox browsers.
Read our full PureVPN review.
How Are IP Addresses Assigned?
To understand why you might need a Dutch IP address, you need to know how IP addresses work. Everyone who goes online is assigned a unique string of digits (like 1.198.284.2) which identifies their device's connection to the internet. The purpose of this identifier is to ensure that any data which that device requests (for example, when you load a web page on your phone) is sent back to the correct device (so the page loads on your phone, not your computer).
Contained within each IP address is information about the country whence you are connecting. Websites parse this information to serve regional versions of their sites. In other words, if you go to google.com with a UK IP address, the site will forward you to google.co.uk.
This is mostly useful, as it allows sites to serve you content that is regionally specific or in your first language. However, it can also be used to restrict access. Let's say you're in the UK trying to access Dutch Netflix. When you visit the page, it can read your IP to see that you are in the UK and redirect you to a "Sorry, content not available in your location" page. This is precisely the sort of situation in which a Dutch IP via VPN spoofing comes in handy.
How Does A VPN Help?
To get a Dutch IP address, you need a VPN! A virtual private network is software you install onto your device which encrypts the data you send and receive over the internet. This encrypted data is then routed to a proxy server in the country of your choice (like the Netherlands). At this server, the data is decrypted and sent to its original destination. The process makes your data appear to websites to originate from the location of the proxy server instead of your actual location.
So, if you're vacationing in Spain or Turkey, you can use a VPN to connect to a Dutch proxy server and gain a new IP address. Each website you visit will see your IP and think you're connecting from within the Netherlands. This is how a VPN can let you get around regional restrictions and access Dutch content from anywhere in the world!
Other Reasons To Use A VPN
As well as letting you get a Dutch IP address, there are further advantages to using a VPN that you may want to consider:
Improve your cyber security. You know that there are all sorts of cyber threats out there, from hackers on public wifi networks to vishing, phishing, and more. A VPN protects you by encrypting all of your data so that it's much harder for anyone to access or to steal.
Get around website blocks. Sometimes governments block websites because they include content which is embarrassing or damaging to the government, or because they are trying to suppress public discussion of a controversial topic. Using a VPN you can get around any of these regional blocks by connecting to a server in another country.
Stay private from your ISP and others. When you use a regular unencrypted internet connection, then your ISP can see every site that you visit and can track all of your online activities. This information can also be passed to the government or to law enforcement. Using a VPN will keep all of this information away from prying eyes as no one can see through the encryption.
Download safely. If you're going to download content, especially if you are going to use torrents, then it's essential to have a VPN to prevent you from getting a fine or prosecution due to copyright laws.
Conclusion
If you need a Dutch IP address, then you can use a VPN to connect to a server in the Netherlands. This means that all of your traffic will be routed via this server and you will be assigned a Dutch IP address. Then you'll be able to access Dutch-only content and browse the internet freely. Any of the VPNs that we have recommended will allow you to get a Dutch IP address.
Have you tried any of the VPNs that we recommended? What was your experience with them like? Tell us about it in the comments below.