We are reader supported and may earn a commission when you buy through links on our site.
Learn more
How to Stream CBC outside Canada Using a VPN
Whether you are a Canadian expat or are temporarily traveling away from home, losing access to CBC streams can be very frustrating. CBC is the most established broadcasting network in Canada and includes all sorts of entertainment, from radio to television. Unlike other streaming services like Hulu, that are purely American-based, CBC does have some content available for international viewing. The bad news is that if you're interested in on-demand or live content, regional blocks will prevent you from accessing the service.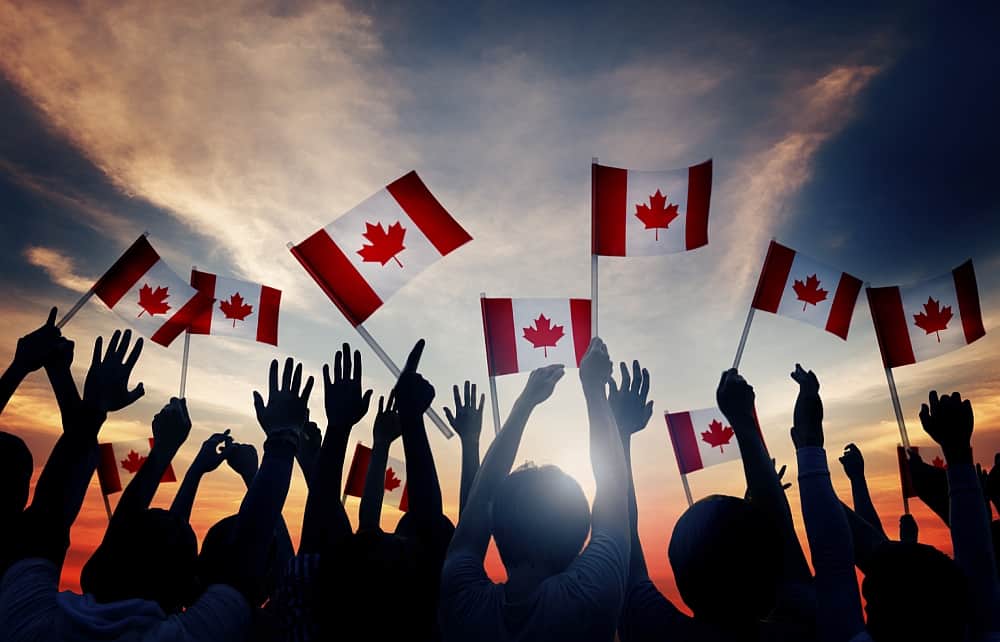 Since most streaming player content is unavailable internationally, you will need a VPN to enjoy CBC content. A VPN will not only allow you to use CBC as though you were still back home in Canada, but protect all your data for as long as you are connected.
CBC is blocked outside of Canada, unless you spoof a new virtual IP address with these VPNs:
NordVPN – Best for CBC – NordVPN is the king of the hill in terms of privacy. Spoof a Canadian IP to unblock CBC in full confidence behind a wall of unbreakable NordLynx encryption, with the industry's best logging policy at your back.
Surfshark – Looking to spoof for less? Check out this new VPN, which packs a ton of advanced features into an affordable package.
ExpressVPN – Not the cheapest, but easily among the very fastest VPNs on the market. Lightway encryption plus rotating IPs ensure you always have access to your favorite sites.
CyberGhost – If you or someone you know isn't super tech-savvy, pick the VPN with plain-language options like "unblock streaming" for the win.
PrivateVPN – An ideal choice for power users who enjoy tweaking VPN settings for the optimal balance of privacy and performance.
PureVPN – Spoof into more countries than any other with this ludicrously large server network.
In this article, we will discuss how to choose the best VPN for streaming CBC, give you our top provider recommendations, and explain the reasons behind CBC's international restrictions.
30-days money back guarantee
Choosing the best VPN for streaming CBC
From music streams to live news broadcasts and TV shows, CBC has a wide variety of content to offer. But with few things available internationally, you will need a top-of-the-line VPN to access this service. In order to enjoy CBC from abroad, it is crucial that your chosen provider has servers in Canada, military-grade security, and fast connection speed.
Speed and performance – a VPN with quick connection speeds will provide you with a seamless streaming experience without buffering or lagging. Make sure the provider you choose has no limitations on bandwidth, speed, or switching between servers.
Servers in Canada – in a nutshell, the more available servers a VPN provider has, the more IP options you have. To stream CBC from outside Canada, you will need a Canadian IP, so servers in Canada are essential. Furthermore, high quantities of nodes directly affect connection speed.
Strong privacy – since one of the main advantages of using a VPN is privacy, a VPN service is only as good as its security features. These will protect you from any threat to your personal data, including government snooping and cybercriminals. Choose a provider that uses strong encryption and employs a solid zero-logging policy.
Software availability – all quality VPNs are compatible with a wide range of devices, including PCs, routers, and even game consoles. To be able to enjoy streaming CBC from all your devices, make sure the service works with the ones you intend to use.
Our VPN recommendations for streaming CBC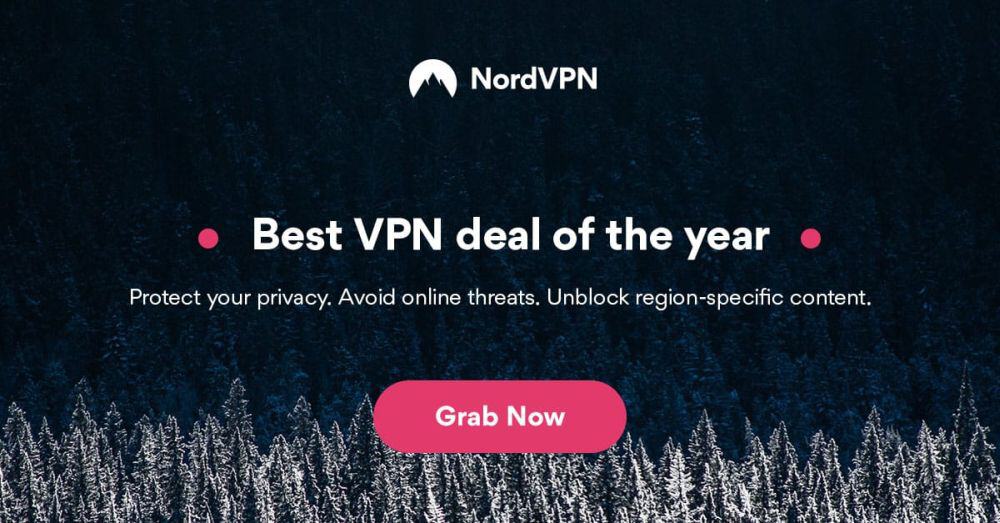 NordVPN is the market-leading provider due to its combination of security, advanced features, and ability to unlock regional blocks on websites and service like CBC. The provider has a network consisting of 5,500+ servers in 59 countries, which is several times more than any other VPN on the market. Furthermore, NordVPN has a range of speciality servers that make it particularly easy to bypass regional blocks when abroad. These include onion over VPN, anti-DDoS, and obfuscated servers, which completely masks the fact that you are using a VPN. Encryption protocols also include UDP and TCP, as well as SSTP, which helps overcome even the harshest censorship blocks.
Despite its major focus on security, NordVPN also provides excellent speed, allowing you to stream all the content you want with no delays or interruptions. The provider has no limitations on bandwidth, which means you can stay connected without having to worry about speed loss, and you can connect up to six devices at once. NordVPN also has one of the most complete no-logging policies on the market. It ensures that no logs – from traffic to IP address and browsing history – are kept on your personal information, protecting it from being acquired by interested third parties. NordVPN is available for a wide range of software, including Mac OS, Windows, and Linux.
Read our full NordVPN review.
Pros
SPECIAL OFFER: 2-yr plan (68% off - link below)
Over 5,400 servers in 61 countries
Tor over VPN, double VPN
Based in Panama
Live chat support is available.
Cons
Sometimes slow in procesing refunds (but always do).
BEST:
NordVPN
Get a huge 68% discount on the 3-year plan ($3.71/mo), backed by a hassle-free 30-day money-back guarantee.

Surfshark has fast become one of the most in-demand VPN providers for accessing geoblocked content like CBC. With a significant portion of their 3200+ server-wide network located on Canadian soil, it's trivial to spoof your IP and enjoy streamable content like a local. And with 256-AES-GCM encryption protecting your connection, no one will be the wiser–not your ISP, not your government, nor your neighborhood-friendly hacker.
But what about sites like Netflix which block VPN traffic? Surfshark's automatic obfuscation and built-in smart DNS methods counteract such measures before you even notice they're there. In fact, much of Surfshark's popularity has to do with its reputation to "just work" without trial and error.
Surfshark is one of the most affordable VPNs on the market, and yet it offers some of the best auxiliary protections. These include IP/DNS/WebRTC leak protection, a kill switch, and a strict no-logging policy.
Pros
Unblock 15 international Netflix libraries, including the US and Japan
Multi-hop connections readily available
DNS leak and kill switch protection keep your defenses up even when your connection drops
Favorable BVI jurisdiction guarantees no logs kept
Support staff manned by actual human beings 24/7.
Cons
Server network is not nearly as expansive as major competitors
Apps don't allow for much manual fiddling for power users.
Read our full Surfshark review.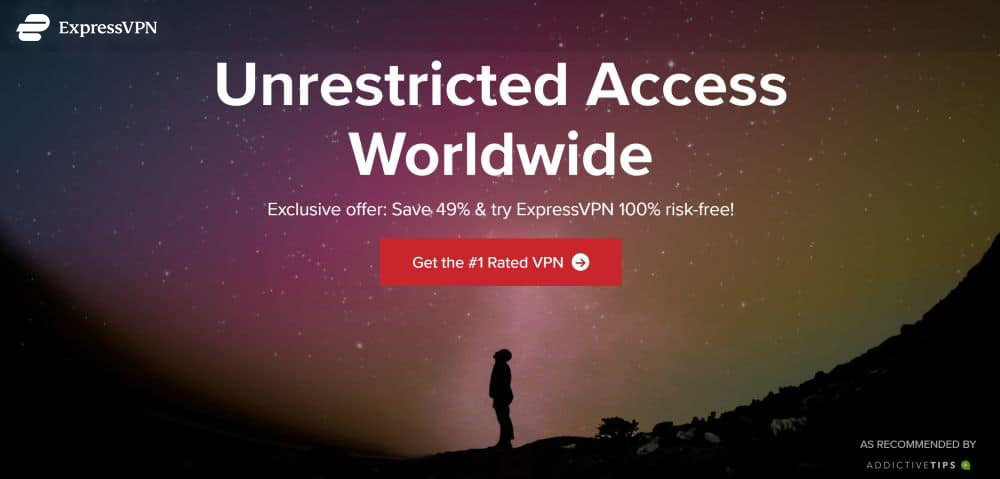 ExpressVPN is a solid choice for streaming when it comes to speed and reliability. With 3,000+ proxy servers across 94 countries, ExpressVPN's service comes with buffer-free streaming, fast downloads, and seamless browsing, which makes it perfect for unblocking CBC streams from abroad. The VPN offers unlimited bandwidth as a default setting, as well as no speed caps, throttling, or restrictions on server switching. This means that not only will your experience be uninterrupted by lagging, but you'll be able to switch between servers as many times as you want. Furthermore, the built-in speed test allows you to always be connected to the fastest available server, making the difference between the encrypted and unencrypted connections hardly noticeable.
ExpressVPN, despite its reputation for impressive speed, is just as advanced in its security features. The service uses 256-bit AES encryption, which protects your data with unbreakable code and ensures all your online activity remains private. Furthermore, the zero-logging policy means that ExpressVPN does not collect your information or activity logs, preventing it from getting into the wrong hands. Accessing CBC from abroad has never been simpler, as the software is surprisingly easy to use. Having said that, it is also full of advanced features that prevent you from accidentally streaming or browsing with an unencrypted connection.
Read our full ExpressVPN review.
Pros
Unblocking Netflix USA, iPlayer, Amazon Prime
Super fast servers
OpenVPN, IPSec & IKEv2 Encryption
Strict no-logs policy for personal information
24/7 Live Chat.
Cons
High cost for month-to-month users.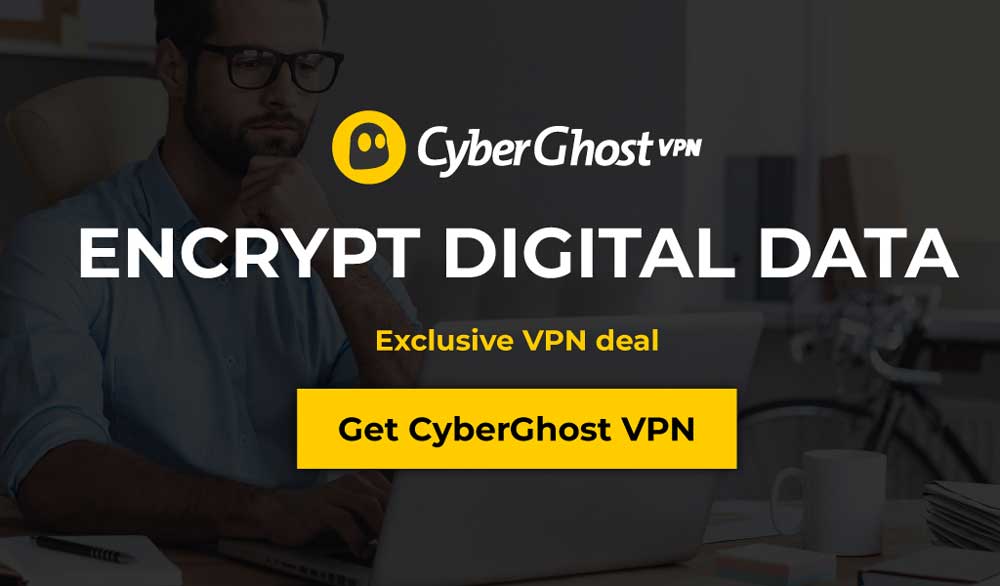 CyberGhost is best known as one of the most user-friendly yet highly intuitive services. This is a solid choice for all users who want to enjoy advanced features of a quality VPN but do not want the hassle of dealing with extra bells and whistles. The installation process is very quick and simple. Once you launch the app, you can choose from one of the automatically-configured profiles, including "surf anonymously", "unblocking streaming", and "choose my VPN server". To personalize the service even further, you can choose from several simple toggles in exchange for some of the performance. These include "block ads", "block online tracking", and "extra speed", which is ideal for unblocking and using a streaming service to its full potential.
Despite its ease-of-use and colourful display, CyberGhost is particularly meticulous when it comes to security. The service uses 256-bit AES encryption keys, which would take the world's strongest supercomputer millions of years to crack. Encryption protocols include UDP, TCP, and L2TP/IPSec, which can be used when more speed is required. CyberGhost's no logging policy ensures that practically nothing at all is logged, including your email address. Furthermore, an additional automatic kill switch and connect guard protect you from using an unencrypted connection without being aware of it.
Read our full CyberGhost review.
Pros
Works with Netflix, iPlayer, Amazon Prime, Hulu
Special profile designed for torrenting privately
Not in the 14 Eyes
Strict no-logging policy
Live chat support (24/7).
Cons
WebRTC IPv6 leak in macOS
Sometimes experiencing average speeds.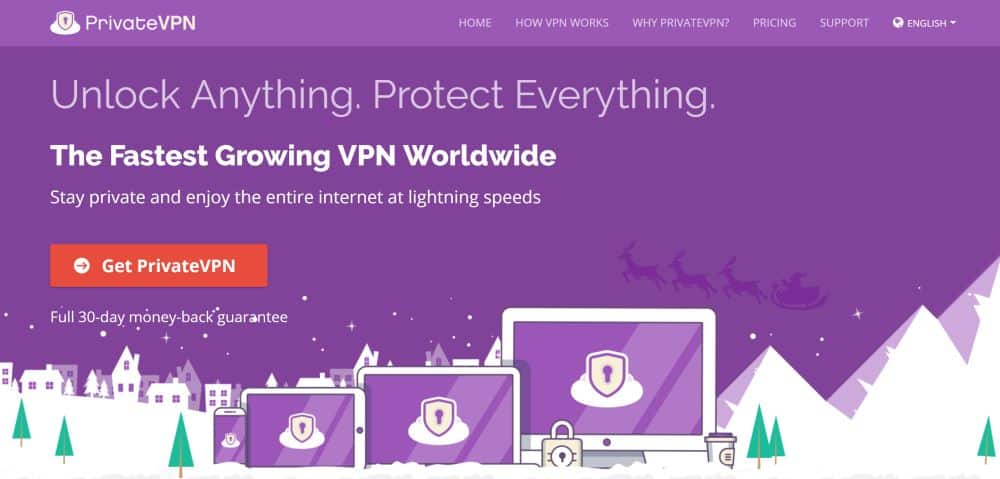 PrivateVPN offers a service that is great for streaming due to fast servers and strong (but flexible) encryption. Unlike many other VPNs on the market, PrivateVPN allows you to not only pick between connection types, but also choose the encryption strength you want depending on whether your priority is security or speed. If you are looking for a seamless stream with a faster connection, you can downgrade to 128-bit AES encryption, which is the VPNs default configuration. Furthermore, you can connect through OpenVPN's UDP or TCP port, as well as L2TP and PPTP. Moreover, PrivateVPN has a logging policy that ensures your data isn't stored on the provider's servers for an extended period of time.
While all of this may sound complicated, PrivateVPN's software is very straightforward and requires no previous experience. Furthermore, you have the option to setup PrivateVPN in a way that it launches at the same time as your computer. This way, you are ready to browse CBC as soon as you start your device, requiring no further effort for unlocking regionally blocked websites and services. Furthermore, PrivateVPN's mobile app is just as functional and user-friendly as the desktop app, which is not always the case with VPN services. All you need to do is choose Canada from the server list to get started with your favourite content.
Read our full PrivateVPN review.
PureVPN is one of our readers' favourite VPN services, particularly when it comes to streaming and gaming. The provider has a massive network of 2,000+ servers in 140+ countries, which means that you can connect to virtually any location in the world, including several in Canada. These servers included across all subscription options, which means that you have all of these options available to you upon mere sign up. In order to enjoy a smooth connection throughout the entire streaming experience on CBC, you have a 1Gbit connection as well as no restrictions on bandwidth as a default. Furthermore, the provider has dedicated servers for streaming, which means that you can enjoy ultra-fast connections at all times.
PureVPN is also very user-friendly and accommodates to customers as much as possible. With a 24/7 live support, you will never need to delay watching your favourite shows or films online for long. Furthermore, PureVPN allows five multi-logins for every account, making it the perfect service for families or groups of friends. The provider has wide software availability and is available on PCs, smartphones, routers, smart TVs, and even Amazon Fire Stick.
Read our full PureVPN review.
Why is CBC restricted outside of Canada?
CBC (Canadian Broadcast Corporation) offers everything from radio to catchup streaming to its users. Unfortunately, as soon as you are outside of Canada, the service is mostly unavailable (or limited) and you will see an error message immediately. This geo-restriction is a result of rights restrictions – since most of the content, including documentaries and sporting events, is owned by external copyright holders, CBC is particularly selective about which countries they broadcast the content in.
Since CBC buys rights by country and these rights are extremely expensive, the network has a lot of thinking to do when it comes to deciding on where to air a piece of content. For example, in 2011, NFL content rights ended up costing a total of $27 billion to networks, and though rights for Canada are cheaper, you can still end up paying five-figure sums for the rights for a single episode of a TV show. Networks in Canada often choose not to spend money on international rights since they don't have a significant amount of users abroad.
Another major reason for placing geo-blocks abroad is lower internet freedom and, therefore, the potential risk of crossing the legal line. While Canada has lax internet laws and little evidence of governmental censorship, some countries, including those in the Middle East, ban or restrict certain types of content which may be completely appropriate for Canadian users. Since CBC wants to avoid any sort of liability associated with 'inappropriate' or 'illegal' content, they choose to be highly selective when it comes to international availability.
Similar restrictions and blocks are employed by streaming services in the U.S., including Netflix, Hulu, and Amazon Prime Video. However, a quality VPN provider will allow you to mask your physical location, keep your online data private, and bypass regional blocks placed by the country you are currently located in.
How do I get started with streaming CBC?
Now that you have heard more about our provider recommendations and are ready to get started, we have provided simple instructions for the download and installation processes. The entire task will only take a few moments, and you can start enjoying CBC content with a speedy connection hassle-free.
Sign up and install
Prior to starting to use the VPN, you will need to get an account and download the right software.
Enter your browser and sign up for the provider's subscription. Make sure to make note of your new login credentials.
Now that you have an account, find the software that is compatible with your device and operating system and download it. For example, if you have an iPhone, make sure you download the app for an iOS device.
Upon download, launch the app and sign in using your login details (from step 1).
Give the app a few moments to connect. The majority of services automatically connect you to the fastest available server. However, since we need to unlock CBC streaming, manually select a server in Canada.
You are now ready to stream a myriad of content available on CBC without being located in Canada.
Verify the connection
This step is not mandatory, however, we strongly recommend that you verify your IP address prior to starting streaming and downloading.
Ensure your VPN is on and connected.
Go to ipleak.net within your browser and give the page a few moments to load. This page runs an automatic IP address lookup test, which will determine whether the connection is secure or not.
Take a look at the 'your IP addresses' list in the top right. If you see your manually-selected Canadian IP address in the list, you are good to go. If, however, you still see your physical location from outside of Canada, there may be a leak and you need to contact your VPN provider directly to solve the issue. Luckily, all of our recommended services have great customer support that can help you out at any time.
Conclusion
Whether you are a permanently relocated expat or are merely abroad for a vacation, being unable to stream your favourite content on CBC can prove to be frustrating. However, using the service of any one of our top VPN providers will allow you to feel as though you are still home in Canada, streaming yet another weekly episode of your favourite binge-worthy TV show. Not only will you bypass any regional blocks that stand in your way, but your VPN will provide ultimate security for an even more hassle-free experience.
Have you had any experiences with streaming CBC from outside Canada? Tell us all about your experiences down below in the comments section!