We are reader supported and may earn a commission when you buy through links on our site.
Learn more
Unblock Video Call Apps in Dubai and the UAE
The United Arab Emirates is well-known for blocking all VoIP services that aren't sanctioned by the government. If you're looking to make video calls on your favorite apps in Dubai, you'll need the best VPN available. Today, we review the top providers that encrypt your data and allow you to bypass the UAE VoIP ban and make secure video calls.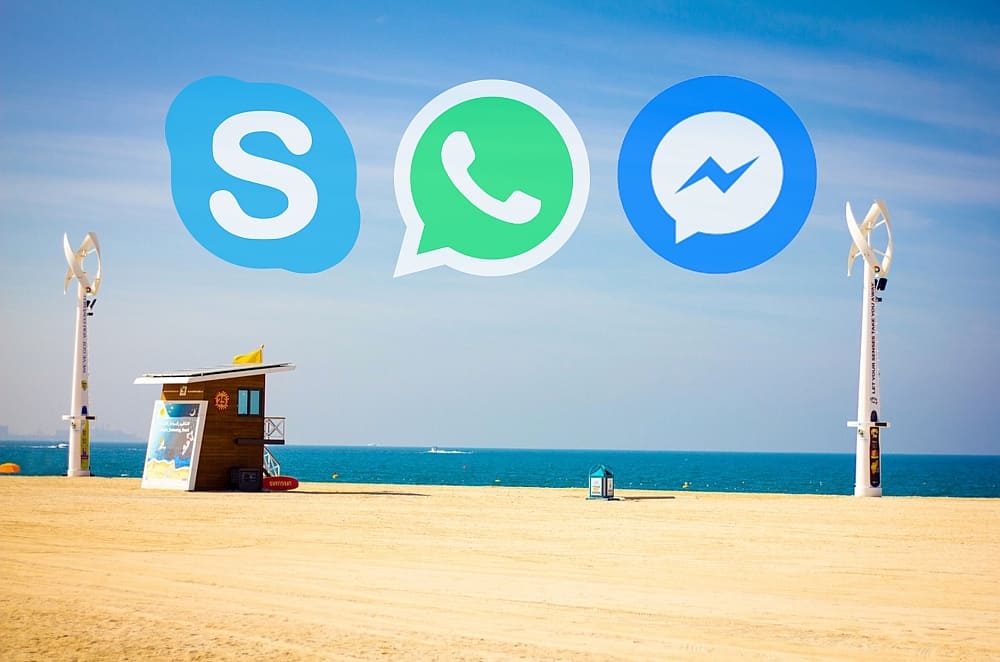 Popular video calling apps, like WhatsApp, Skype, and Facebook Messenger are off-limits to anyone living in, or visiting, Dubai. Local government-owned telecom providers block them off. This can be frustrating for anyone who wants to stay in touch with friends, family and business from around the world.
One option is to use the alternative messengers offered by local providers Etisalat and Du: Botim and C'Me. Unfortunately, these messengers come with their own restrictions and problems which we're about to cover below. Many people choose to use a VPN service that lets them use popular messengers like WhatsApp, Skype and Facebook Messenger inside the UAE.
Beat the UAE's video calling ban with these secure VPNs:

NordVPN – Best VoIP VPN – Unblock Skype, WhatsApp, and Messenger video calling with the world's most secure VPN provider. UAE government censors can't block NordVPN!
Surfshark – Obfuscation plus sophisticated tunneling protocols equal smooth, secure video calling even in the UAE
ExpressVPN – Known for speed, privacy, and ease of use. A great choice for buffer-free video calls.
CyberGhost – A powerful VPN that doesn't require a huge amount of tech savvy to unblock VoIP.
PrivateVPN – Lightweight apps, good performance, and a dedicated, self-owned network for total privacy.
PureVPN – More than just a VPN; an all-encompassing cybersecurity suite capable of beating any video calling block.
Below, we'll tell you all about the best VPN apps that can help you use your favorite video calling apps in the UAE – as well as Botim and C'Me.
30-days money back guarantee
Use a VPN to unblock apps in Dubai
Most people find that the best option is to use a VPN to access any video calling app they like from the UAE. This way, you can enjoy high video quality, uninterrupted connections, high privacy standards and the ability to connect with friends and family all over the world. Below, we cover what the best VPN options on the market are – and explain how you can install and use them to get WhatsApp, Facebook Messenger and other apps inside the UAE.
Picking a VPN that lets you use video calling apps in Dubai can be tricky. Here are some important factors to keep in mind as you examine your options:
Top VPNs for private and secure video calls in UAE
Now that you know which features to look out for, here are the best VPN services for Dubai, starting with our top recommendation.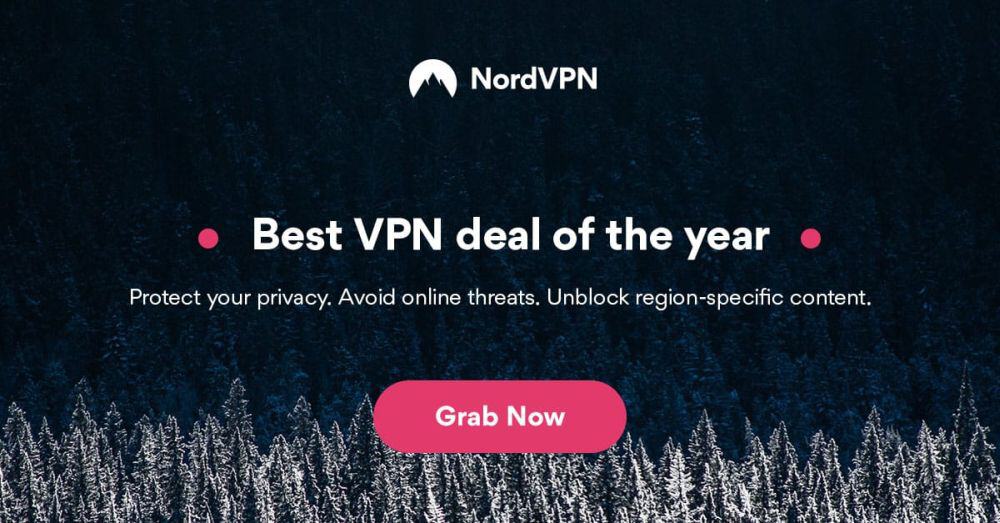 NordVPN is one of the world's most powerful and secure VPN services. It uses 256-bit AES encryption with a 2048-bit DH key, with guaranteed zero logging. With NordVPN, you can use any video calling app you want while in Dubai, knowing you and your data are safe. Owing to their massive server network (over 5,500 servers in 58 countries), you'll have ready access to all the world's most popular services, even if they're blocked in your country.
One excellent feature is that NordVPN users can use as many as 6 devices simultaneously without having to log off. This means you can make video calls from any tablet, smartphone or computer you own without having to log off elsewhere. Connections are fast and latency is low. Network speeds routinely reach 10mbps, meaning you can also download files, watch videos and otherwise use the internet in full while logged in.
Read our full NordVPN review.
Pros
Very affordable plans
Most VPN servers with different IP addresses
256-bit AES encryption with perfect forward secrecy
No logs and encrypted connections for total privacy
Great support (24/7 chat).
Cons
They can take 30 days to process refunds.

Whether it's IP blacklisting, deep packet inspection, or other more obscure manners of blocking websites and apps, Surfshark is ready to take a bite out of them all. And unsurprisingly, they are extremely well-equipped to beating the UAE's VoIP ban, without sacrificing call quality or excessive buffering and lag.
It all comes down to their server network, which on the surface seems a modest 800+ nodes in 50 countries globally. However, every single one of those servers has the capability to switch on some serious privacy provisions, namely Surfshark's Camouflage obfuscation. This completely hides your VPN traffic, allowing you to slip completely by censors.
Surfshark also used the uncrackable 256-AES-GCM cipher all across their network, and gives you the choice of modern tunneling protocols including OpenVPN, IKEv2/IPSec, WireGuard, and even Shadowsocks. There's no government censor on earth that can stand up to this VPN suite, not even China!
Make private video calls in total confidence with Surfshark's independently audited logging policy.
Pros
Bypass government censorship with NoBorders mode
Multi-hop connections readily available
30-day satisfaction guarantee
VPN home jurisdiction in British Virgin Islands is ideal for privacy
Helpful 24/7 live chat with an actual human being.
Cons
Overall, not much to complain about
Power users may wish for more settings to fiddle with.
Read our full Surfshark review.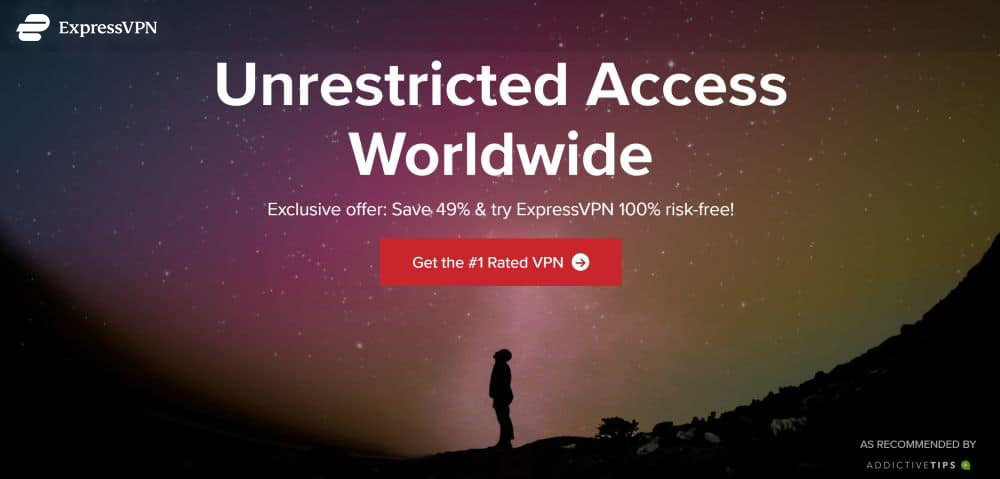 ExpressVPN is a nimble, highly secure VPN service. Installation is easy whether you're using a tablet, smartphone or computer thanks to a selection of intuitive apps. The service uses AES-256 encryption, also used by US government and military agencies. It also has a strict zero-logging policy that covers traffic data, browsing histories, DNS logs and more.
ExpressVPN's network is one of the biggest in the world, with over 3,000 servers in 94 countries. This means that connections are fast and stable, with low latency. You can enjoy high quality HD video when you video call using WhatsApp, Facebook Messenger, Skype and other video calling apps from Dubai.
All of these powerful features make ExpressVPN our #1 choice for using video call apps in the UAE. But that's not all the app can do. It's a great way to watch Netflix, HBO Go and other restricted services in the UAE and while traveling.
Read our full ExpressVPN review.
Pros
SPECIAL OFFER: 3 months free (49% off - link below)
3,000+ super fast servers
No DNS/IP leaks found
Strict no-logs policy
24/7 Live Chat.
Cons
Slightly more expensive than some other options.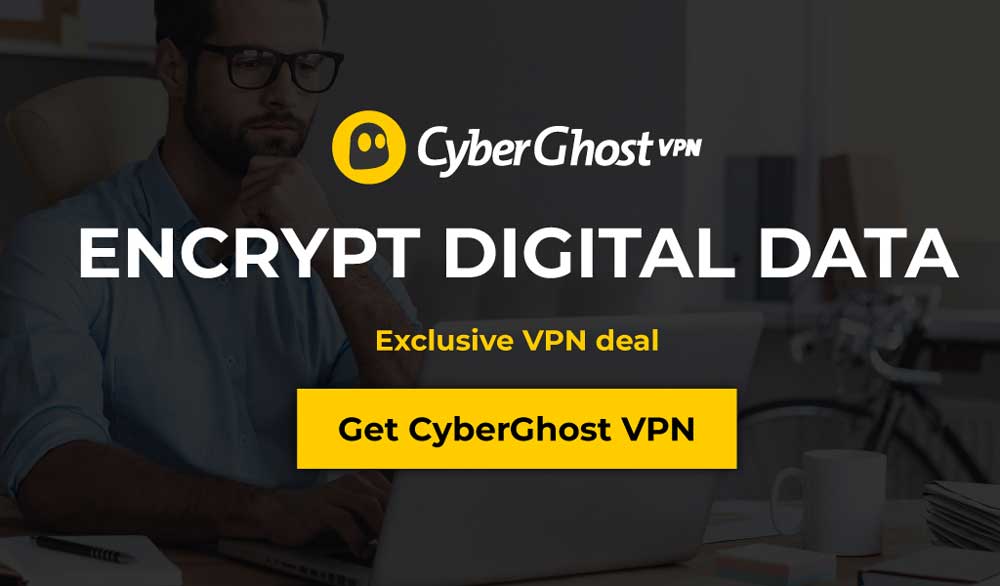 CyberGhost is possibly the most user-friendly service on this list. Its intuitive apps make using video call apps in Dubai a breeze, even if you've never used this kind of service before. CyberGhost also supports the simultaneous use of 7 devices, meaning you can use it with your computer, smartphone and tablet – and still have enough connections to spare.
Underneath the simple interface, though, is a powerful tool. CyberGhost connections are fast, and with over 5,500 servers in 80 countries, video call connections are smooth and stable. Advanced users can toggle settings to create customized experiences – and with zero logging, 256-bit AES encryption and an automatic kill switch, user security is very tight.
Read our full CyberGhost review.
Pros
Works with Netflix
Affordable plans
Jurisdiction in Romania
No logs policy
24h support.
Cons
Doesn't work well in China.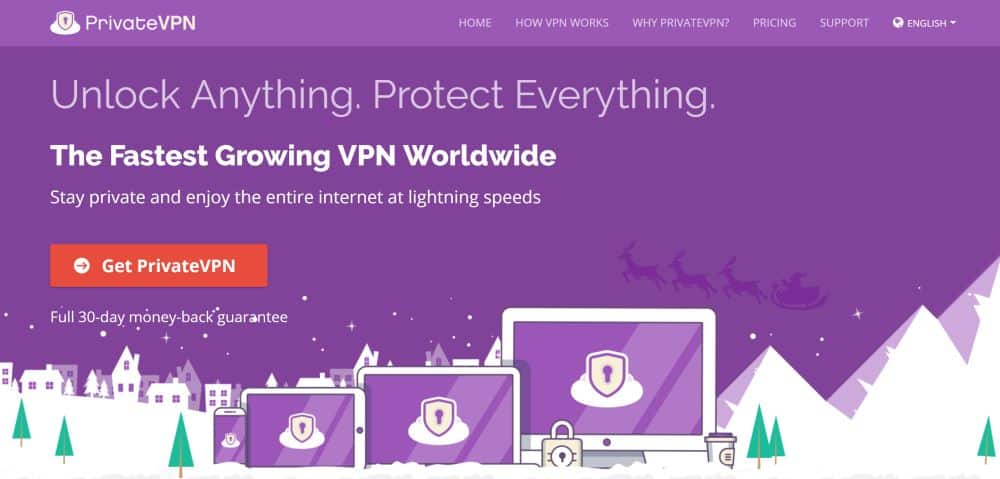 PrivateVPN is a new brand that's quickly becoming one of the best in the whole industry. The company is based in Sweden, and accepts payment in a variety of currencies including Bitcoin. It comes with 128-bit and 256-bit AES encryption options, allowing you to balance speed and security as you need when using your VPN to make video calls in Dubai.
PrivateVPN allows for up to 6 simultaneous devices. In tests, it's consistently one of the fastest VPN services in the world – which means your video calls will be high-quality, with no delays. There's no lack of connection options either, with around 150 servers in 60+ countries around the world. This number may at first appear smaller than average, but each server boasts incredible uptime and performance in our tests. Why settle for thousands of subpar choices when you can have the handful that just work like they should?
The best thing about PrivateVPN is that it's a new service, meaning it always strives to outdo the competition. Between accepting bitcoin and offering intuitive apps for iOS, MacOS, Android and other platforms, PrivateVPN really does its best to do right by its users. It also offers some of the best, most generous pricing options in order to attract more users.
Read our full PrivateVPN review.
PureVPN is a service that combines attractive pricing options with strong security features and excellent speed. With over 2,000 servers across 140+ countries, PureVPN gives video call apps in Dubai low latency, high quality, and stable connections. The service uses 256-bit encryption too, meaning your video calls are secure.
The area where PureVPN stands out in is extra features. The service comes with built-in anti malware protection, anti-spam e-mail filters, DDoS protection, a kill switch and other extras. There are also browser extensions for Chrome and Firefox, meaning you can use your PureVPN account to browse the internet, access websites like Netflix and Hulu, and more.
Read our full PureVPN review.
Installing your VPN
Once you've chosen the best VPN from the list above and registered, there are a few quick and easy steps to take before you're ready to use the video calling app of your choice in Dubai and the UAE. Here's what you do:
Using your web browser, log into your new VPN account. Find the instructions that apply to your devices, and download all necessary apps via your browser or the relevant app store.
Once you find the instructions and download the necessary files, launch the software. You may then be directed to choose a server in the US, the UK and a number of other countries. If this is the case, we suggest you use a nearby country where your video calling app of choice is legal.
Test your connection to make sure you really are connected to the VPN. One way to do this is by using a free service like ipcim.com.
Once your VPN connection(s) are active, you can start using your video calling app as you usually would. If you want to stay off the VPN connection when you're browsing the internet, remember to disable it after your calls and vice versa. Make sure you check that you're VPN-connected before using your video call messenger of choice.
If you want more information about installing a VPN on your mobile device, check out our Android and iOS guides.
A word of warning
If you're going to try other messengers, be careful and do diligent research. The UAE firewall is powerful, and many VPNs don't work inside the country. Moreover, VPNs with weak security and no zero-log policy can land you in a little trouble with the authorities. When using VPNs that aren't on this list, be aware that you do so at your own risk. What's more, we strongly recommend against using free VPNs, which we cover more in another article.
About UAE's official video calling apps
Dubai and the other Emirates officially support two video call apps. Here's a rundown on both:
Botim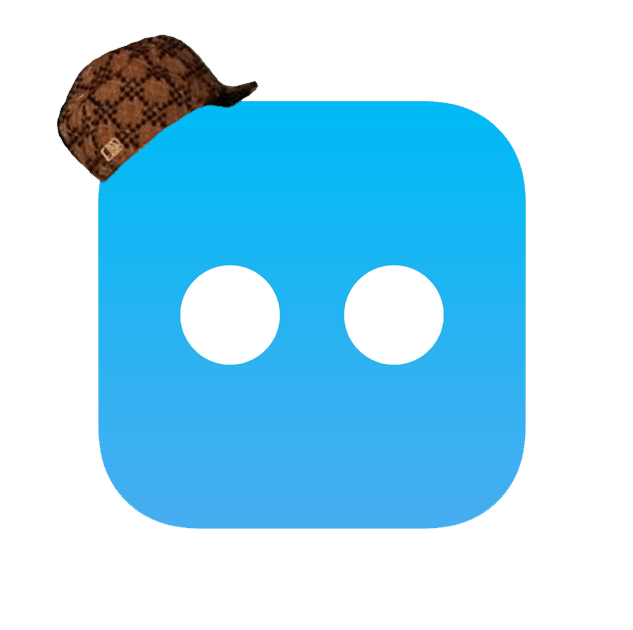 The first is Botim: a paid service that costs 50 or 100 AED to use, depending on whether you get a mobile or home subscription. Botim lets you call other Botim users around the world, and offers many of the same features you'd expect in a video calling app like WhatsApp.
However, there are several problems with Botim. First, you can only use it on the specific mobile number or home network you used when registering. If you want to make calls while you're at someone else's home, or from a friend's cellular connection, you're out of luck. And if you go to the app's pages in the Android and iTunes app stores, you'll find that many users complain about call quality.
In addition to this, Botim shows users ads even though the service is paid. This, together with the fact that most people around the world simply don't have Botim, makes the service less than convenient for most users.
C'Me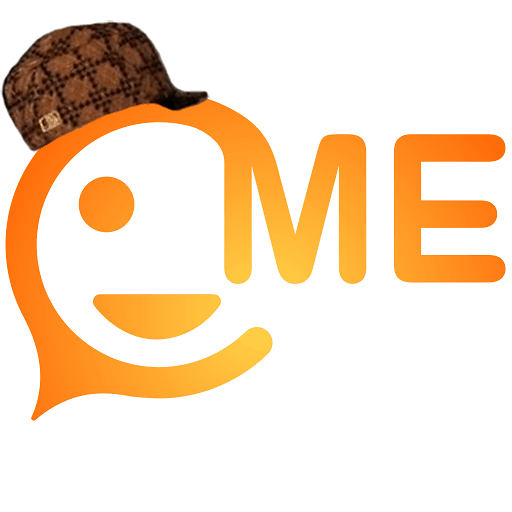 The second government-sanctioned option is called C'Me. Like Botim, C'Me is paid – but phonecalls aren't 100% free. If you want to make a video call longer than 60 minutes, you have to pay extra. As with Botim, you can't use the app with mobile phones or networks that aren't covered in your monthly payment plan.
Also like with Botim, you can only video call other C'Me users. This can be a problem, because most internet users around the world don't have C'Me. Last but not least, many UAE residents have expressed privacy concerns about both apps.
Conclusion
Staying in touch with friends and family can be tough because all mainstream messenger apps are blocked inside the UAE. There are government-sanctioned alternatives, but these aren't always convenient to use. That's the bad news. The good news is that the VPN services on this page will help you stay in touch with friends, family and business associates with the video calling apps you're used to.
Just follow the instructions on this page, you're free to use any video calling app you like – WhatsApp, Facebook Messenger, Skype and more. With our UAE VPN recommendations, you can enjoy high-quality video calls in Dubai without worrying about the country's national firewall. You don't have to use any paid services or ask your contacts to download local apps, either. It really is that simple.
Did this guide help you figure out video calling in Dubai and the UAE? Do you have any questions, tips or comments? Then please let us know by using the form below!