We are reader supported and may earn a commission when you buy through links on our site.
Learn more
Best VPN for Etisalat to Bypass Internet Restrictions
Etisalat is a prime example of the UAE's modern communications infrastructure, but its use is unfortunately hampered by harsh website restrictions. If you're planning to travel to or already live in the United Arab Emirates, you should be using a VPN to spoof your location and unblock filtered content on Etisalat's network. We show you how below.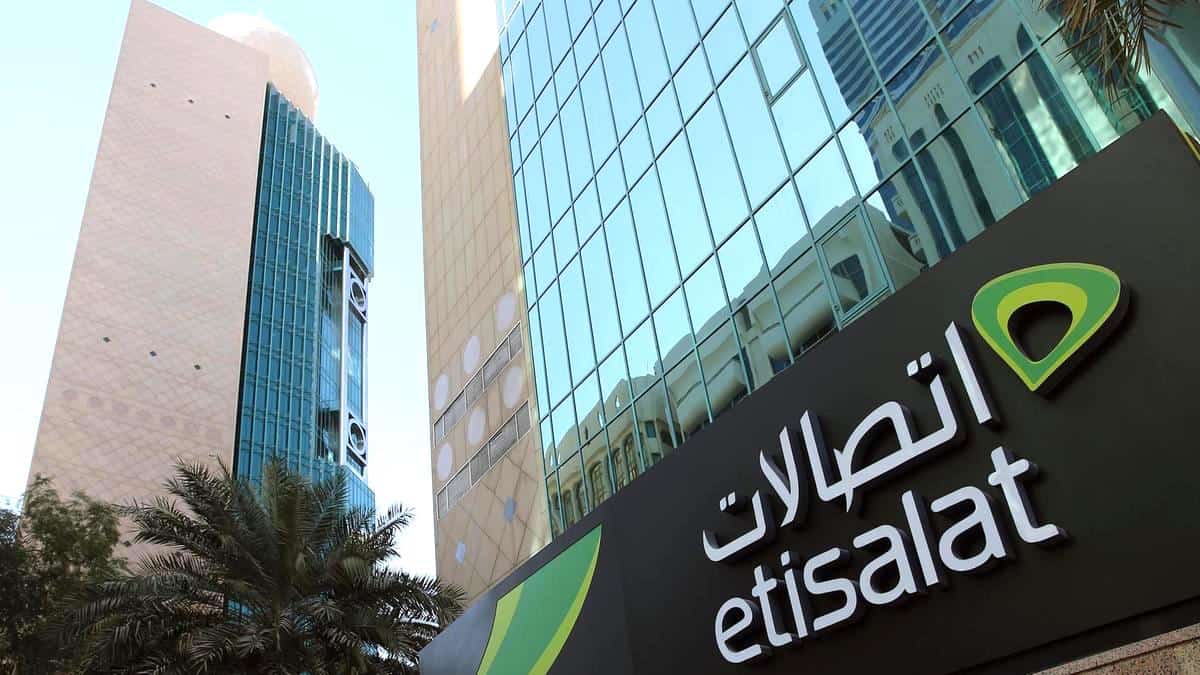 Etisalat is an Emirates-based telecommunications services provider that operates across 15 countries in the Middle East, as well as some countries in Asia and Africa. With just under 170 million people using its services, Etisalat is considered to be one of the most powerful companies in the UAE as of 2012, and remains one of the backbones of the country's infrastructure for almost four decades.
Despite Etisalat's power and influence, the region it is based in has some of the harshest internet laws in the world. In order to comply with UAE's VoIP policies, even services like Whatsapp calls and Skype were blocked nationwide. This means that in order to freely and safely surf the web, as well as unblock and use global services like Spotify, you will need a quality VPN.
In this article, we will discuss how to choose the right VPN for Etisalat, give you our top recommendations, and provide you with more information on how to bypass these regional blocks within minutes.
What makes a great VPN?
With so many VPN services on the market today, it's often hard to make up your mind. While all providers promise high security, quick connections, and the ability to bypass geo-blocks, there are many factors to take into account when choose a VPN that's right for you.
United Arab Emirates, as well as other countries in that region, is known for limited internet freedom. A lot of the internet is censored, blocked, or restricted, and government snooping is not uncommon to say the least. In order to beat harsh censorship blocks and avoid being tracked, you'll need features like strong encryption and a solid no-logging policy. Below, we have outlined the most important criteria for choosing a VPN for Etisalat.
Most secure VPN recommendations for Etisalat users
Now that you familiarised yourself with the most important features in a VPN, take a look at our top VPN recommendations both in terms of speed and security. Opting for one of these high-quality service providers will ensure that your experience is reliable, secure, and seamless.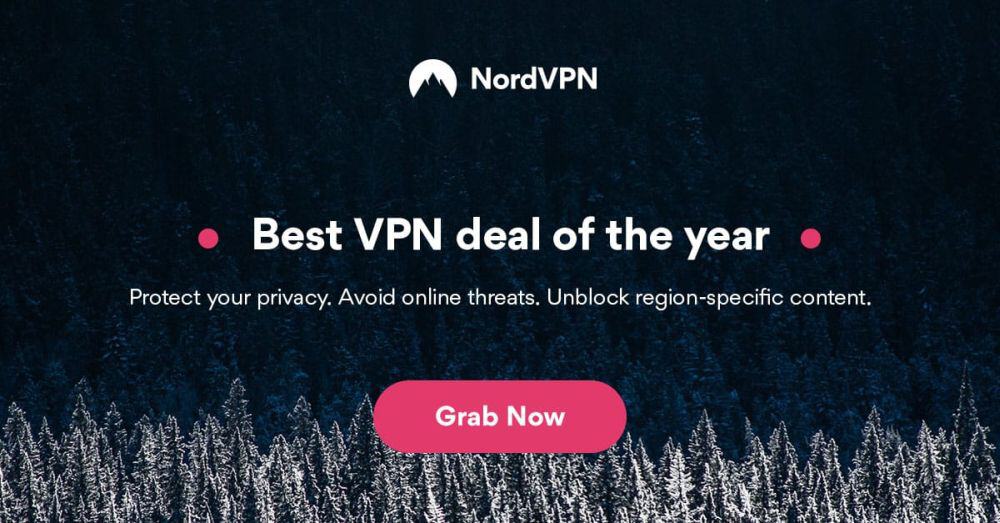 NordVPN stands out as one of the leading VPN providers in the industry for several reasons. Firstly, the network consists of 5,500+ servers in 58 countries, which ensures that you always have the fastest available connection whilst maintaining your privacy. NordVPN's network is one of the biggest in the industry and is expanding all the time, so you will be getting even more connection options with time. There's even an array of speciality servers with functionalities including Onion over VPN, which grants complete anonymity on the Onion network, and double VPN, in which your data goes through an extra layer of encryption, making it practically impossible to crack.
NordVPN uses military-grade 256-bit AES encryption as a basic element of their service. Other encryption protocols include OpenVPN's UDP and TCP, as well as PPTP and SSTP. Moreover, the provider's no-logging policy is one of the most complete in the industry. It ensures that no logs on everything from traffic to IP address and browsing history are being stored. The DNS leak test and automatic kill switch adds an extra layer of security, ensuring that you are aware of any interruptions in your connection. NordVPN's service places no restrictions on bandwidth, which means you can enjoy the service with no limitations.
Read our full NordVPN review.

Surfshark has fast become one of the go-to solutions for Emiratis looking to unblock websites and apps on Etisalat's network. The reason is simple: this VPN was made to bust down censorship and restore access to the free and open Internet.
The backbone of Surfshark's offering is its network, which since its 2019 launch has already ballooned to over 3200 servers in 65 countries. Connections are established via OpenVPN, IKEv2/IPSec, WireGuard and Shadowsocks (Android and Windows only), and secured by the 256-AES-GCM encryption cipher. This means Surfshark is highly configurable, and flexibly able to bypass all sorts of restrictions on your internet freedom.
Additionally, Surfshark offers CleanWeb anti-malware, Camouflage obfuscation, and NoBorders anti-censorship on each and every node. Their BVI jurisdiction gives them leeway to enforce a "strictly never" logging policy, and they even accept Bitcoin for total anonymity.
Read our full Surfshark review.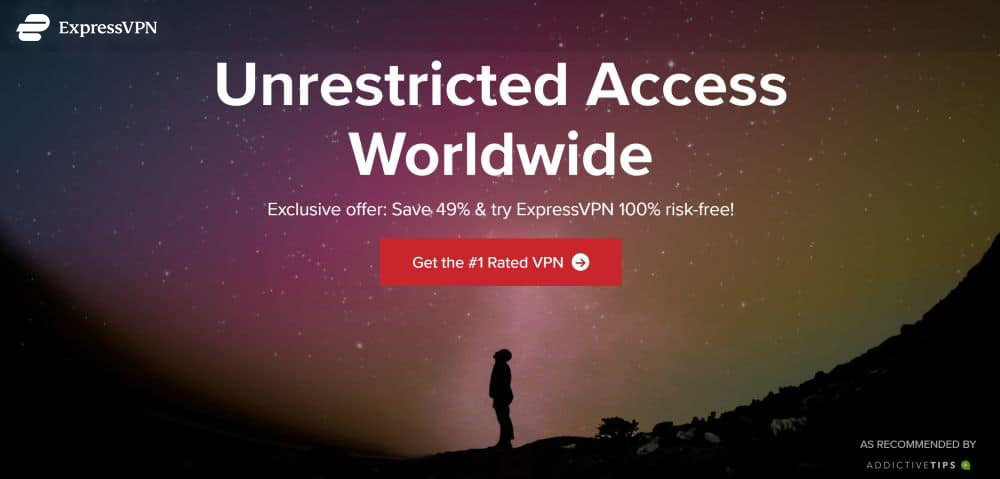 ExpressVPN lives up to its name as one of the fastest VPN services on the market. With 3,000+ proxy servers in 94 countries, you will have the option to connect to a wide range of locations, as well as ensure that it is the fastest available connection in the region. This includes buffer-free streaming, fast downloads, and seamless browsing wherever you are in the world. Furthermore, ExpressVPN provides its users with unlimited bandwidth and doesn't place speed caps even if you are using the service all day, every day.
While the provider is known to prioritize speed, it does not compromise on security, either. ExpressVPN uses 256-bit AES encryption in order to protect your data from being tracked or traced back to you. Other encryption protocols include UDP, TCP, L2TP, and SSTP, which helps beat even the harshest censorship blocks. The DNS leak test and automatic kill switch, available on desktop, is an extra security measure that saves you from browsing or streaming with an unencrypted protection. Should you ever get disconnected, the VPN immediately shuts down your entire internet in order to protect your identity from being exposed. ExpressVPN is available on most major operating systems and devices, including Windows, Mac, Android, iPhone, Chrome, and even Apple TV and PlayStation.
Read our full ExpressVPN review.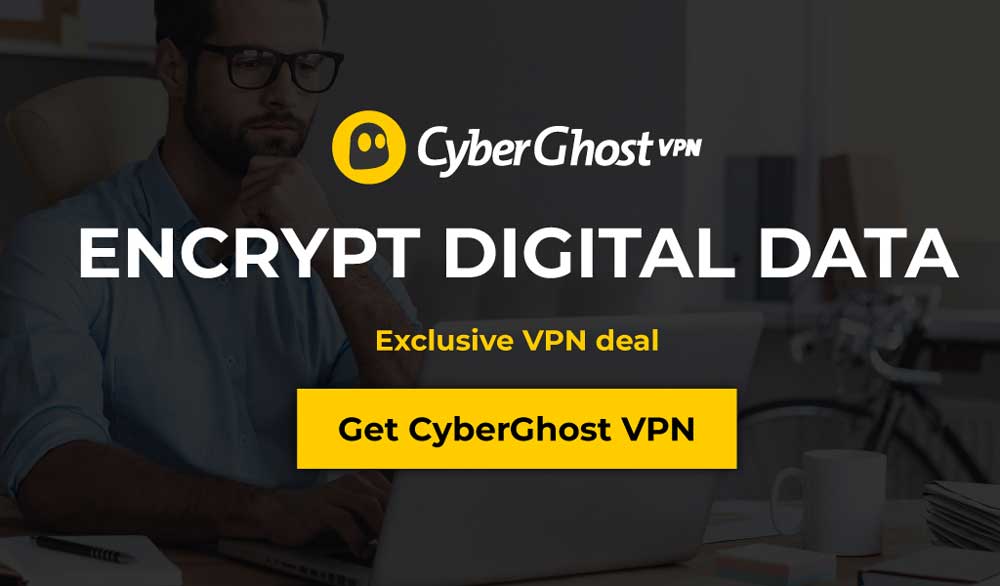 CyberGhost is one of our top choices for using a VPN with Etisalat due to its simplicity and reliability. Upon launch, you will have the option to choose from six simple configuration profiles which will automatically apply the best settings for your specific case. These profiles include "surf anonymously", "unblock streaming", "unblock basic websites", and "protect my WiFi connection". Once you select a profile based on your internet needs, you can further customize with simple toggles in exchange for some of the performance. These toggles include "block ads", "block online tracking", and "block malicious websites", all of which address any security breaches throughout your experience. You can also DIY, and manually select from one of over 5,500 servers in 80 countries.
Despite its ease of use, CyberGhost uses some of the strongest security features as a part of its service. With 256-bit AES encryption, it would take the world's strongest supercomputer millions of years to crack the data, so you can be certain that your information is safe. Encryption protocols include UDP, TCP, IPSec, and PPTP, which is a great plan-B option in case other protocols don't work in countries like UAE. CyberGhost's no-logging policy is one of the most complete in the industry. It logs almost nothing at all, including your e-mail address. On desktop, you have extra security features like a connection guard, a kill switch, and an online tracking blocker.
Read our full CyberGhost review.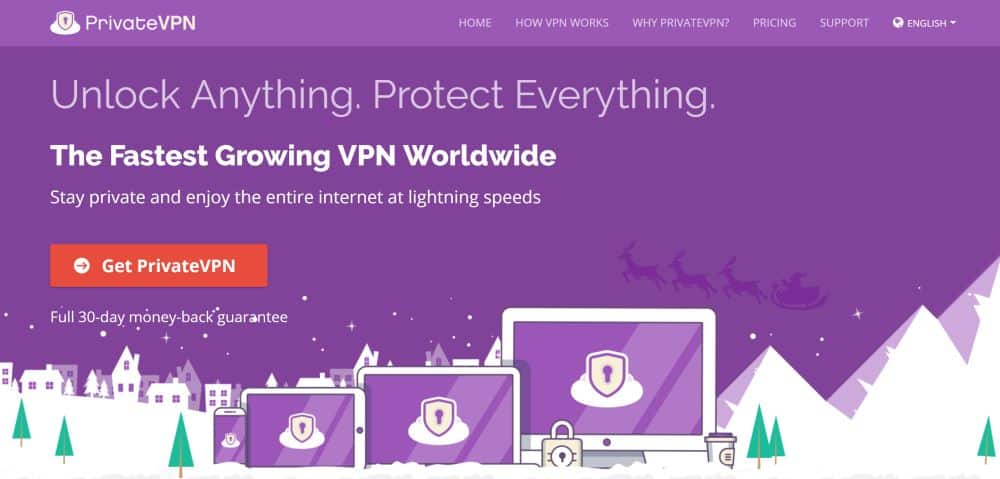 PrivateVPN is one of our top recommendations due to its fast servers and ability to unblock streaming on geographically-restricted services like Netflix and Hulu. Although PrivateVPN has a relatively smaller network consisting of over 150 servers in 60+ countries, you get unlimited access to torrent and P2P connections, as well as no restrictions on bandwidth or server switching. This means that you can enjoy seamless and fast streaming for as long as you wish to use the service.
PrivateVPN also lives up to its name with military-grade security features. Not only does it use 256-bit AES encryption, but you can also choose to boost your connection speed by stepping down to 128-bit AES with just a few clicks. This gives you a good balance of speed and security, allowing you to enjoy both browsing restricted websites and streaming international content. PrivateVPN's connection types also include OpenVPN's UDP and TCP, PPTP and L2TP. The DNS leak tests and automatic kill switch further protect you from being exposed online and, consequently, being tracked by the government or even cyber criminals.
Read our full PrivateVPN review.
PureVPN is an ideal choice if you want to bypass regional blocks with Etisalat. With security features like DNS leak protection, malware blocking, anti-virus protection, and anonymous browsing, you can be certain that your identity and activity logs will be protected at all times. Furthermore, the 256-bit AES encryption is practically unbreakable, which further protects your data. PureVPN's zero-logging policy covers all types of traffic, browsing history, and timestamps.
Besides the solid security features, PureVPN has an impressive proxy server network that covers virtually all locations in the world. With 2,000+ servers in 140+ countries, you can bypass all regional blocks and uncover your favourite content wherever you are in the world. The unlimited bandwidth provides seamless downloading, browsing, and streaming as long as you are connected, so you don't need to worry about data limits. Furthermore, PureVPN employs dedicated streaming servers that are optimized for super-fast streaming. The service is available on most major devices and operating systems, as well as on mobile applications and browser extensions.
Read our full PureVPN review.
Internet restrictions in UAE (and how to beat them)
In the UAE, ISPs are instructed to block parts of Wikipedia that may be considered controversial or politically insensitive, as well as VoIP services like Skype. As the country's primary Internet service provider, Etisalat complies with Internet restrictions as defined by the country's laws, therefore almost all VoIP services are blocked on its network. Hence, the only legal avenue for using VoIP services is offered by telecommunications companies via proprietary solutions. Without a VPN, accessing forbidden sites or services otherwise involves working with licensed UAE-based companies to get case-specific permissions.
Can I use a free VPN?
When you first start searching for a VPN service, chances are you will come across tempting free VPN subscriptions that sound 'just as good' as the paid services. If it seems too good to be true, that's because it is. Free VPNs may save you a few bucks in the beginning, but will end up costing you more in the long run, particularly when it comes to security.
LEARN MORE: How to get ExpressVPN for free
Think of it this way – every VPN service provider needs to make money, just like any other business. When the customers themselves are not contributing to the revenue, they need to find a source of income somewhere else. With free VPN services, the revenue typically comes with showing users ads, pop-ups, and other things that interrupt the entire experience. Furthermore, free VPNs don't usually employ no-logging policies, which means that not only do they store your information, but they can sell the data to interested third parties, violating your privacy.
Conclusion
To conclude, if you are living in the Middle East, particularly the UAE, there is in most cases no way to avoid harsh restrictions placed by the government and, in turn, telecommunications companies like Etisalat. However, there is still a way to enjoy your favourite international content and services, including Skype, Whatsapp, Netflix, and Wikipedia both safely and quickly without needing a lot of tools. Furthermore, this is possible whilst maintaining your privacy and keeping your online identity anonymous.
By choosing one of our recommended providers, you will be able to keep your data logs secure, unlock regionally blocked content, and stream videos as though you were anywhere in the world without leaving your home or office. Had any luck with bypassing regional blocks with Etisalat by using a VPN? Share your experiences with us in the comment section below!