We are reader supported and may earn a commission when you buy through links on our site.
Learn more
Best Alternatives for Ivacy VPN in 2021
Ivacy is a decent VPN, but lacks some of the advanced functionality of many alternative providers. Today, we'll cover where Ivacy falls short, then recommend the best VPNs to fill in those gaps in your cybersecurity. Each is dead simple to use, and affordable to boot, so read on to learn more.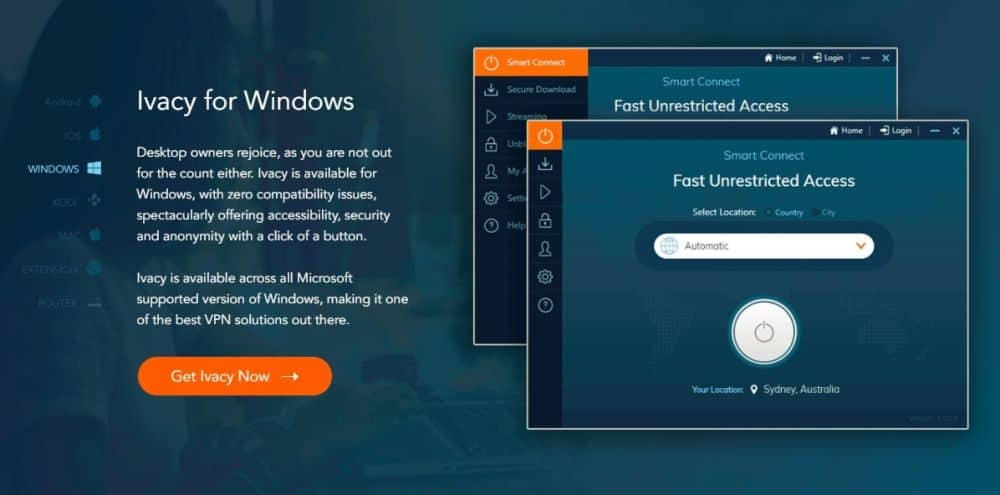 Ivacy VPN is known as a fast, reliable, and secure VPN service that runs on a variety of modern devices, from PCs to tablets to smartphones. It's not a one-stop shop for all of your VPN and online encryption needs, however.
Overall, Ivacy is an example of yesterday's VPN product model. Make the switch to these modern, consumer-friendly alternatives:
NordVPN – Best Ivacy Alternative – NordVPN is the most robust privacy solution on the market. Bypass geoblocks and dodge ISP tracking and throttling with super-fast connections to thousands of worldwide servers via NordLynx encryption.
Surfshark – A scrappy upstart VPN with a thoroughly modernized offering. Unlimited simultaneous connections, powerful tunneling.
ExpressVPN – The fastest VPN has just gotten faster thanks to the recent launch of Lightway encryption.
CyberGhost – A powerful but dead-simple to use VPN with access to tons of servers.
PrivateVPN – The fewest servers on offer, but with outstanding performance and uptime.
PureVPN – One of the world's largest networks, with cybersecurity extras like NAT filtering, antivirus, and more.
If you're looking for a good alternative for Ivacy VPN, you'll want to put a high priority on both speed and privacy. It's not an easy task, which is why we've done all of the comparison work for you. Check out our guide below for the best alternatives to Ivacy VPN you can use on any device to stay safe online.
30-days money back guarantee
VPN criteria we compared
With all of the hundreds of VPNs on the market today, how can you tell which ones are as fast and reliable as Ivacy VPN? By researching the top criteria for VPN use and comparing the best services against each other. We did precisely that with our list of features below. Use the criteria in the next section to narrow down your own research, then check out our Ivacy VPN alternative recommendations below.
What's important for a good alternative to Ivacy VPN? Below are our top criteria.
Best alternatives for Ivacy VPN
We found the best VPNs on the market and tested them for speed, security, usability, and reliability, all in an effort to find the best alternatives for Ivacy VPN. Below are the results of our search, complete with the top reasons why that VPN out performs Ivacy in one area or another.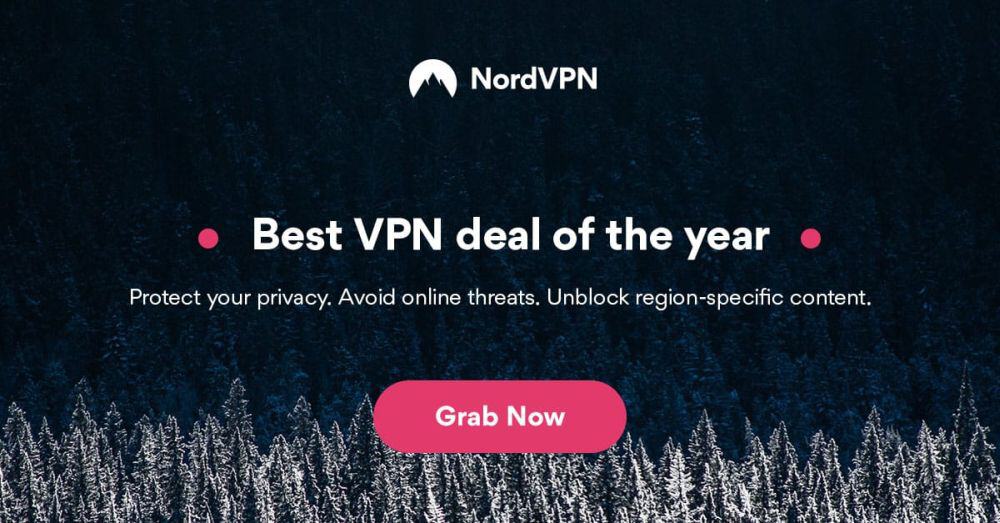 NordVPN operates one of the largest server networks in the VPN privacy industry, with over 5,500 servers in 59 countries currently available to all users, complete with unlimited bandwidth and unlimited switching. You'll always be able to connect to a fast server with NordVPN, no matter where you live or what device you're accessing the network from. There are also several unique services only offered by NordVPN, including protection against DDoS attacks, double encryption, and onion over VPN routing for added security.
NordVPN provides a thorough zero-logging policy that covers everything from bandwidth to time stamps, traffic to IP addresses. Your activity is never recorded or shared with third parties, which helps keep your privacy intact, even in restrictive, surveillance-heavy countries known for heavy censorship. Backing these features is 256-bit AES encryption on all data, an automatic kill switch, DNS leak protection, and a host of customizable encryption features.
NordVPN is the perfect alternative for Ivacy VPN for one simple reason: server selection. Nord matches Ivacy in terms of speed and security, but it offers more than 10 times the number of servers to its users. That number is hard to beat.
Read our full NordVPN review.
Pros
Servers optimized for unblocking Netflix
Different IP addresses aervers
Zero leaks: IP/DNS/WebRTC
Based in Panama
24/7 Chat Support.
Cons
Very little
Refund processing can take up to 30 days.

Surfshark is the best of the newest generation of VPNs to launch in the last few years. This scrappy upstart seems bent on doing away with the outdated protocols and policies that hampered Ivacy VPN, and it shows. For one, they never limit your bandwidth, server switching, traffic type, or even simultaneous connections. That means you can protect all your devices without worrying.
Another thing Surfshark does right is logging; their "strictly-never" policy has been independently vetted to record absolutely nothing which could be used to identify your activity. Moreover, their RAM-only server infrastructure regularly wipes your metadata from memory.
On top of all this, Surfshark offers the best encryption available: OpenVPN, IKEv2/IPSec, and WireGuard protected by the 256-AES-GCM cipher. There's IP/DNS/WebRTC leak protection, a kill switch, automatic ad and malware-link blocking, plus built-in obfuscation and anti-censorship methods on each of their 3200+ servers (across 65 countries).
Pros
Robust servers blast through geoblocks to access your favorite streaming sites
Unlimited server switching
DNS leak and kill switch protection keep your defenses up even when your connection drops
Favorable BVI jurisdiction guarantees no logs kept
Get help any time of day via email, phone, or live chat.
Cons
Growing network doesn't have same coverage as more mature VPNs
Apps may be too simplistic for power users.
Read our full Surfshark review.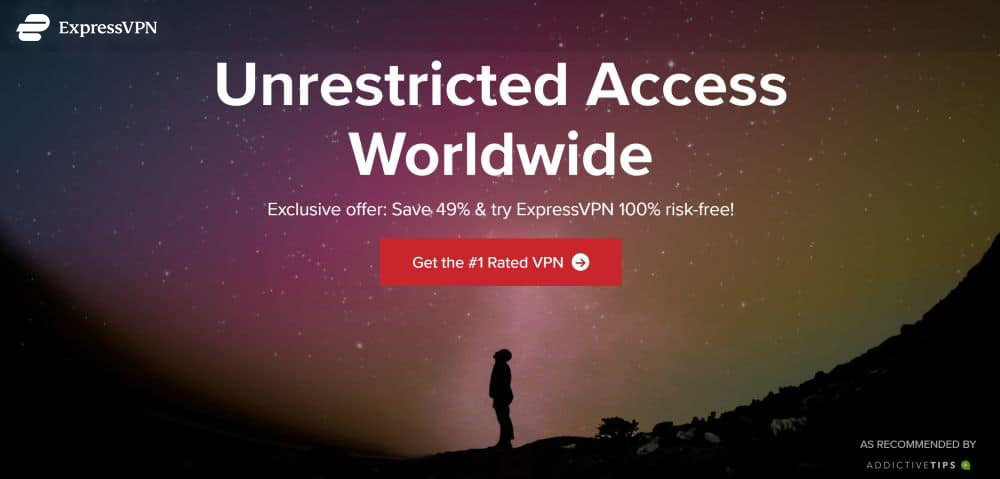 ExpressVPN is one of the fastest VPNs on the market, and its software is lightweight and minimalistic to match. You'll get top speeds from nearly all of the company's 3,000 servers+ in 94 countries, including dozens of locations throughout Asia, Europe, and the Americas. All of these are accessible from an intuitive one-click interface that runs on smartphones, PC, and tons of other devices. To secure your connection with a fast, reliable, low-lag server, all you need to do is sign in and click to begin. If things ever feel sluggish, ExpressVPN lets you run speed tests from within the app to make sure you have the best connection available.
All data that passes through the ExpressVPN service is protected with 256-bit AES encryption and backed by a zero-logging policy on traffic, DNS requests, and IP addresses. There's also both DNS leak protection and an automatic kill switch to create a reliable safety net in case of an accidental disconnect, not to mention unlimited bandwidth and easy and unlimited server switching for all users.
ExpressVPN is a great alternative to Ivacy VPN thanks to its incredible speeds. It's faster than just about any other VPN on the market, so when speed is of prime importance (and it always is), go with ExpressVPN.
Read our full ExpressVPN review.
Pros
SPECIAL OFFER: 3 months free (49% off - link below)
Reliable and fast connections
Supports ALL devices
Strict no-logging policy
Great customer service via chat.
Cons
Month-to-month plan has high cost.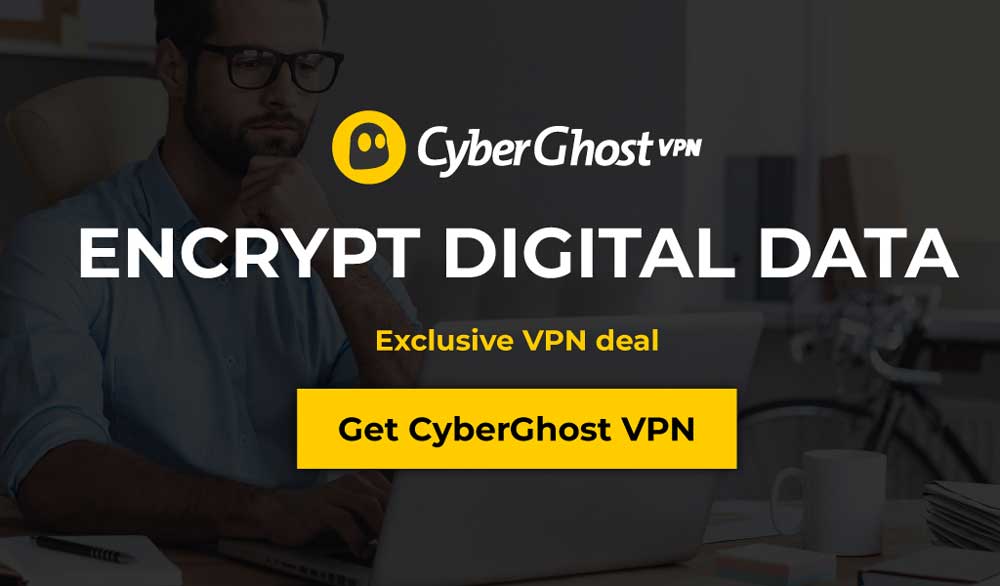 CyberGhost is one of the fastest and easiest-to-use VPNs on the market, offering just the right mix of speed, security, and location variability in a single convenient package. Users enjoy intuitive software that runs on Mac, PC, Windows, iOS, Android, and plenty of other devices, allowing for quick connections or incredibly detailed configurations without over-complicating the situation. CyberGhost also runs a network of over 5,900 servers in 90 countries, as well, making it one of the fastest and most reliable VPNs on the market.
Strong privacy forms the foundation of CyberGhost's VPN service, keeping you secure with 256-bit AES encryption on all data, a zero-logging policy on traffic, time stamps, and IP address, and both DNS leak protection and an automatic kill switch. With CyberGhost on your device, you can use the internet safely and securely from any country in the world.
CyberGhost is an excellent alternative to Ivacy VPN for a number of reasons. The service matches Ivacy in terms of speed and security, but it offers better software and a much larger server network.
Read our full CyberGhost review.
Pros
Works with American Netflix
3,600+ servers in 55+ countries
GooglePlay users rating: 4.3/5.0
Zero logs and good privacy features
45-day money-back guarantee.
Cons
Some streaming sites cannot be unblocked.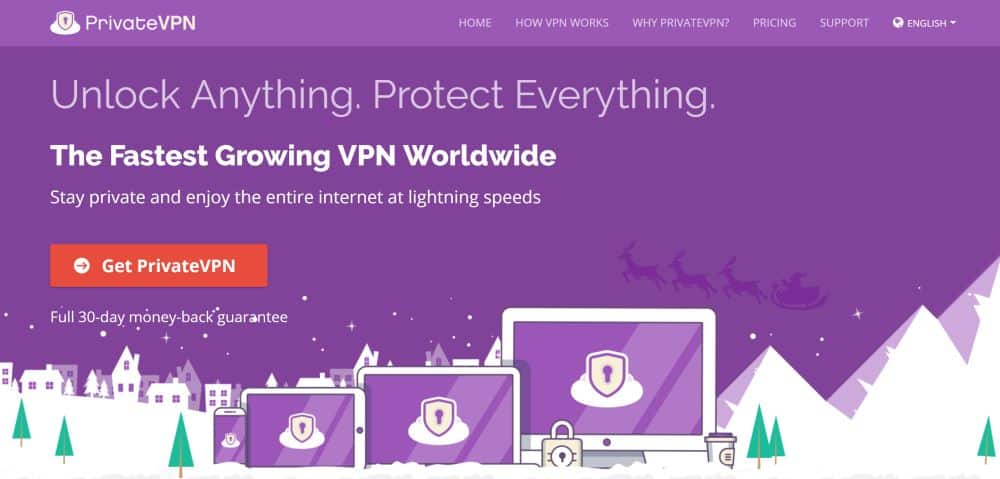 PrivateVPN is a strong and balanced online privacy service that lets you stay safe on any device, anywhere in the world. This provider creates a secure environment without sacrificing speed or ease of use, providing software that's amazingly intuitive to use, even if you're new to the VPN scene. Their software works perfectly on smartphones, desktop PCs, and Fire TV, making it the perfect VPN for both serious and casual everyday use.
PrivateVPN runs a network of over 150 servers in 60+ countries, delivering all the speed, security, and location variety you need to stay safe online. The service locks down data with 256-bit AES encryption, keeps your connection safe with an automatic kill switch and DNS leak protection, and features a zero logging policy on all traffic, as well. Need to hide your identity while surfing the internet? PrivateVPN is the way to go.
PrivateVPN is a fantastic alternative to Ivacy VPN thanks to its all-around balanced and useful service. The company's apps are a complete joy to use, which makes it an ideal VPN for first-time users.
PureVPN offers its users instant access to an incredible array of privacy and security features, many of which go far beyond the usual encryption and anonymity protection provided by standard VPNs. This package includes anti-virus protection, malware shields, app blocking features, and DNS website filtering in a single package. You can stay safe from a wide variety of dangers without having to install different pieces of software, just sign up with PureVPN, turn on the shields, and surf the internet safely.
You'll also stay safe with core-level encryption and privacy features. It starts with a zero-logging policy on traffic, an automatic kill switch, solid 256-bit AES encryption on all data, and DNS leak protection. These work alongside the company's self-owned private network of 2,000+ servers in 140+ countries, providing a ton of options for fast, safe, and secure connections.
PureVPN is a great alternative to Ivacy for the same reason it's an alternative to most VPNs: comprehensive safety. This provider offers features that aren't found in any other VPN, making it a fantastic choice for all of your online security needs.
Read our full PureVPN review.
Pros and cons of Ivacy VPN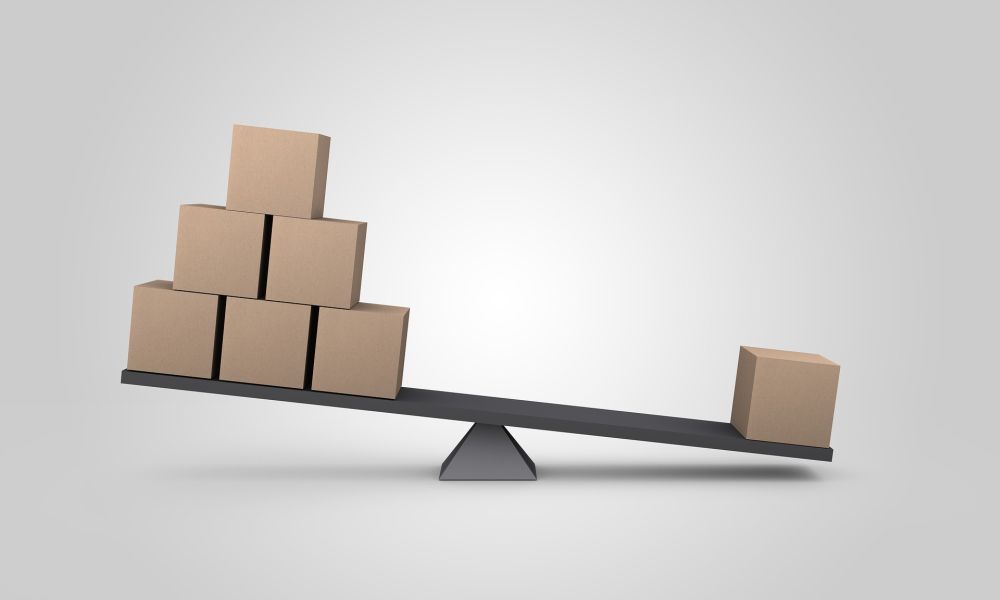 If you're going to look for an alternative to Ivacy, you might as well know some of the details. When researching for our comparison piece, we took all the most important features of each VPN and marked them out on a spreadsheet. Ivacy scored well in some areas, not so well in others. Below is a quick overview of what we found while digging around under the hood.
Ivacy VPN pros
Here are a few areas in which Ivacy does a fantastic job, no matter which VPN you compare it to.
Jurisdiction – The company is registered in Hong Kong, which isn't a member of the five or fourteen eyes information sharing groups.
Traffic logs – Specifically states that no traffic logs are kept, which is arguably the most important type of activity logging a company should refuse.
Cryptocurrency payments – Ivacy allows for cryptocurrency payments, which are more secure and anonymous than using a credit card or PayPal.
Speed – Good speed scores for many of its main servers.
Server network – A strong selection of over 450 servers located around the world.
Ivacy VPN cons
On the flipside, here are the areas in which Ivacy falls short. If these are important to you, definitely consider one of the alternatives listed above.
Activism – Unlike some VPNs, Ivacy does not actively contribute to privacy causes. This means your subscription dollars aren't adding to the greater cause.
Encryption methods – Limited support for alternative encryption methods. Not a deal-breaker for many, but not good for power VPN users or users trapped behind sophisticated VPN blocking or censorship measures.
Payment methods – Does not accept cash or certain anonymous payment methods.
Price – Ivacy isn't one of the most affordable VPNs on the market, and it doesn't offer a free trial, either.
Traffic logs – Ivacy does not disclose whether or not it logs DNS requests, bandwidth usage, time stamps, or IP address accesses.
How our alternatives stack up
Each alternative to Ivacy VPN listed above beats out the service in one or more ways. We listed the main feature under each section, but there are a few areas in which almost all of the VPNs above outperform Ivacy.
Speed is always important when it comes to a good VPN experience. While Ivacy is no slouch when it comes to connections, the VPN alternatives above have better all-around speed test scores across their networks.
The number of servers offered by a VPN makes a huge difference in daily performance. Ivacy has 450 servers in several dozen countries, which isn't bad, right? It doesn't come close to many of the alternatives, though, several of which offer 2,000 – 5,000 servers to connect to.
All of our alternative VPNs are more affordable than Ivacy, in some cases costing as little as one third of Ivacy's monthly rate. They also have full money back guarantees or free trials in place.
Conclusion
Ivacy VPN is a good service, but some of its alternatives are better in a number of important ways. Want faster speeds? Side with ExpressVPN. Bigger server network? Try out NordVPN. More intuitive software? PrivateVPN or CyberGhost are great choices. Tons of extra security features? PureVPN is the alternative for you.
Which VPN do you think is the best alternative to Ivacy VPN? Share your thoughts in the comments below.