Yes, It Is Time To Watch Hulu From Outside US Again
Who said Hulu can't be watched from outside US? Just because Hulu blocked popular software HotSpot Shield doesn't mean that you can't use other VPN services to watch popular programs.
Update: HotSpot Shield 1.30 now supports Hulu streaming again.
Recently, I have been testing different VPN services and pitting them against each other. I have completely dumped HotSpot Shield for FreeVPN. But after a commenter Tima pointed me out to a long overlooked client called UltraVPN, I am having second thoughts.
The first thing I do when testing VPN clients is to watch programs on Hulu, if it works then it is an ultimate winner without question. HotSpot Shiled and FreeVPN both fails when it comes to watching videos on Hulu, UltraVPN on the other hand provides fast streaming and doesn't slow down the buffering at all.
It works similar to FreeVPN, but you need to create a free account before you can use it. The good thing is that creating doesn't take more than 2 seconds and providing email address is optional too. Just right-click the OpenVPN system tray icon, hit Connect, enter your username & password, and hit OK.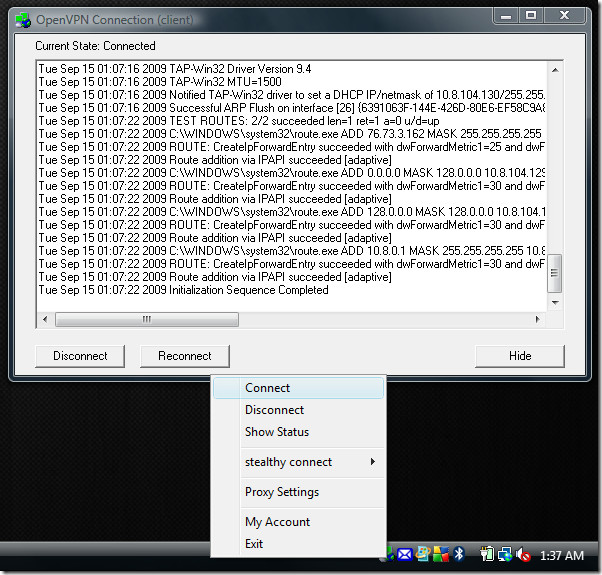 Once the connection has been established, enjoy the freedom of the Internet. Start using Hulu or any other website that is blocked outside US in blazing fast speed.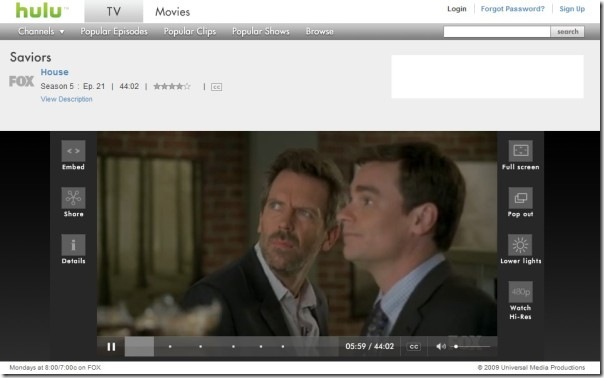 Yes it is awesome and it works. You can use Skype or any other VoIP software if they are blocked and can also use instant messengers if blocked.
Disclaimer: We are in no way related to UltraVPN, we simply find it too awesome to resist.
It is opensource and cross-platform service. Installers for both Windows and Mac are available. Enjoy!