We are reader supported and may earn a commission when you buy through links on our site.
Learn more
Best VPNs For BBC iPlayer: How to Unblock BBC iPlayer?
Streaming the BBC iPlayer outside of the UK is a challenge, but far from impossible with the best VPN providers on your side. Today, we teach you how to dodge geoblocks and proxy bans to unblock your favorite BBC content abroad–all while boosting your privacy online with powerful VPN protection.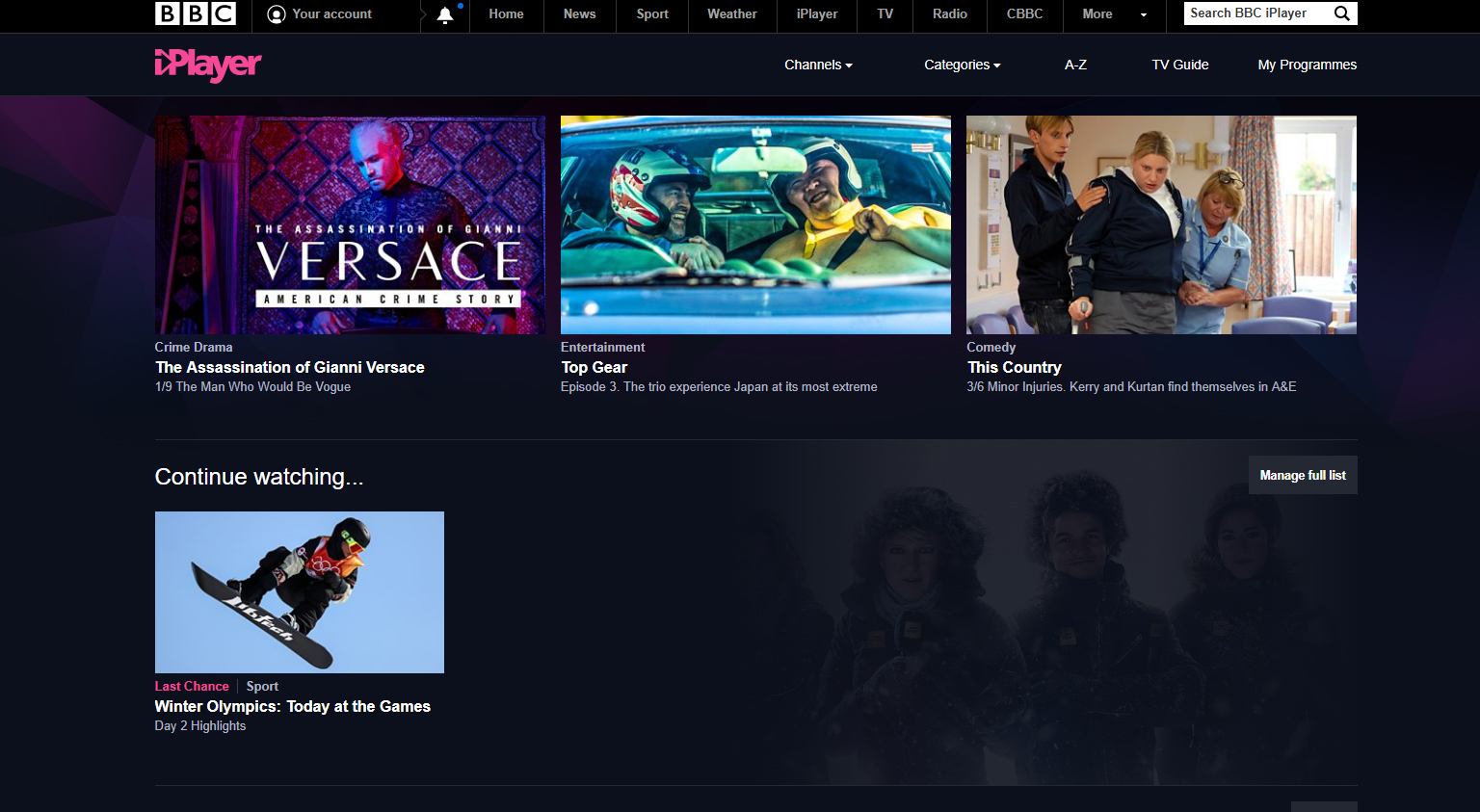 People from all around the world love to watch content from the BBC, the UK's public broadcaster. As well as several TV channels, the BBC also offers a number of radio channels and an informative website. But surely their most popular offering is the BBC iPlayer, a website where you can watch BBC TV programs on demand. The iPlayer service is free to use and shows all of the content that has been shown on BBC channels in the last week, plus many more complete series and other programs.
Some of the popular shows you can find on iPlayer include classic sci fi Doctor Who, the modern remake of Sherlock, sports coverage such as football and the Olympics, car show Top Gear, crime dramas like Silent Witness and Waking the Dead, reality shows like The Apprentice UK, and many great nature documentaries like Planet Earth, Blue Planet, and Life.
Travelling or living outside the UK but love BBC? Access the iPlayer anywhere with these secure VPNs:
NordVPN – Best for iPlayer – NordVPN's UK servers are fast, stable and secure, delivering buffer-free BBC iPlayer streams around the world. Connect with the unbreakable and highly efficient NordLynx encryption protocol.
Surfshark – A turnkey solution for unblocking BBC abroad without requiring much user input.
ExpressVPN – One of the most popular VPNs for accessing streaming sites for good reason: blazing-fast speeds.
IPVanish – Offers a balanced blend of privacy, performance, and price. Great for Firestick.
The only problem is that typically, the BBC iPlayer service only works if you access the website from within the UK. If you're trying to watch iPlayer from elsewhere in the world, you won't be able to stream videos. One solution to this issue for international viewers is to use a VPN to access the iPlayer site by spoofing your location to make it appear as if you are browsing from the UK. Today we'll explain how this process works and then give you our picks for the best VPNs for BBC iPlayer.
30-days money back guarantee
How BBC iPlayer Is Region Locked
So then, how is it that the BBC iPlayer website will work if you are accessing it from within the UK, but not if you are accessing it from elsewhere? The answer is through a process called region locking, and it works by reading your IP address. Whenever you connect your device to a network – whether it is a computer, phone, tablet, or other device like a games console – your device is assigned an IP address by your ISP. The IP address is a unique string of numbers that represents your specific device and no other. This way, when your device sends out a request, for example to load a particular web page, the data that is sent back from the internet can be sent to your device specifically.
The IP address which you are assigned by your ISP contains information about your geographic location. This is because particular ranges of numbers are assigned to particular countries, so everyone with a similar IP address will be located in a similar area. When you visit a site with region locking in place, such as BBC iPlayer, the site reads your IP address and works out which country you are located in. In the case of iPlayer, if the site sees that you are located within the UK then it allows you to watch videos. However, if your IP address indicates that you are accessing the site from outside of the UK, then your connection will be blocked and you will not be able to watch any videos.
The upshot of this is that if you are located in the UK when you access the iPlayer website then you will be able to watch the content, but if you're outside of the UK then the site will be able to read your IP and so prevent you from watching videos. This is done because the BBC is funded by UK taxpayer money, so technically it is a service that should only be available to people within Britain. People who watch the iPlayer should also technically have a TV licence, which is a small monthly fee paid by anyone in Britain who owns a TV in order to fund the BBC.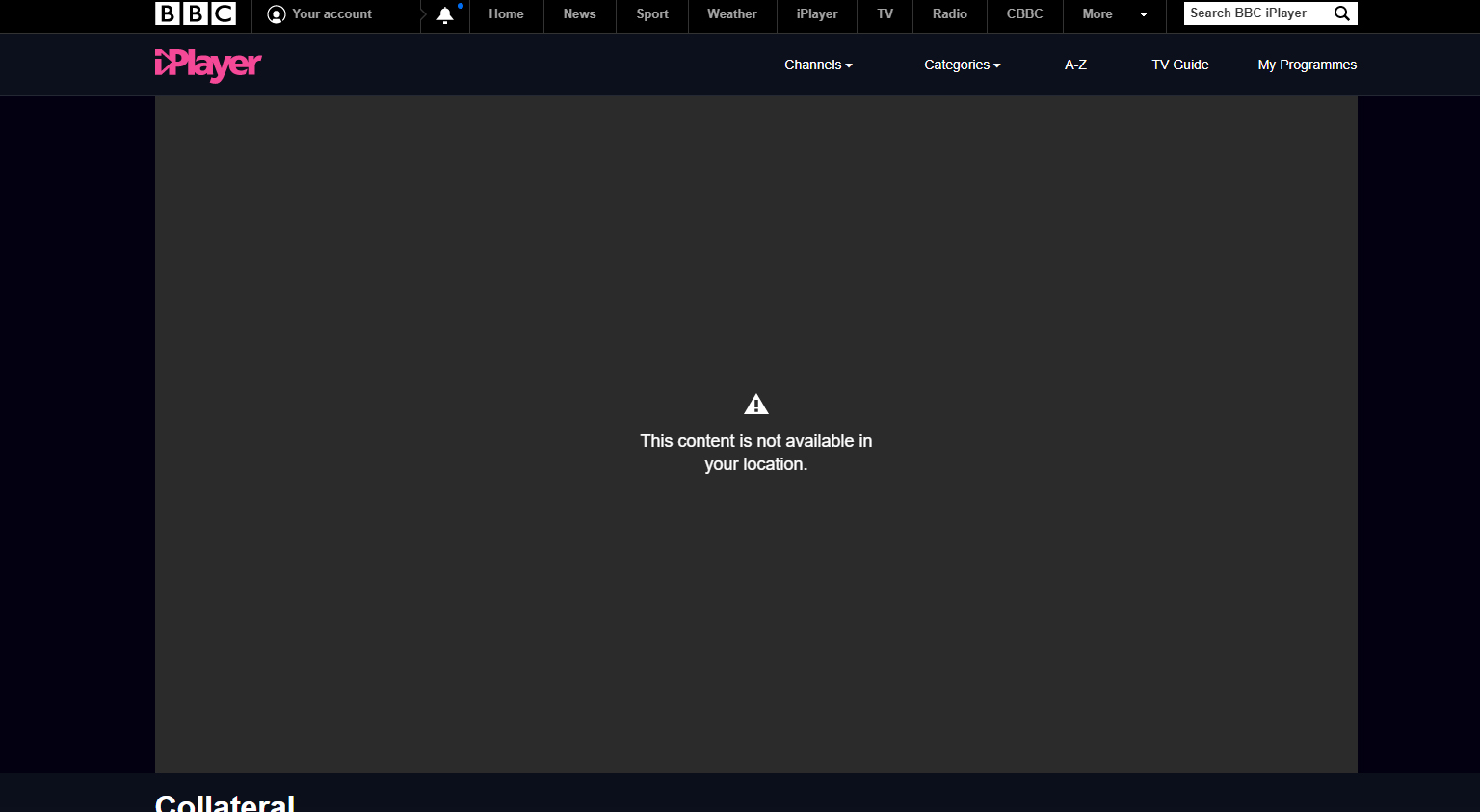 How To Get Around Region Locks With A VPN
It isn't all bad news for international viewers who want to watch BBC iPlayer though. Users can use a VPN to get around region locks like the one used by BBC iPlayer, and so watch the content from anywhere. A VPN works by installing a piece of software onto your device (i.e. your phone, computer, or tablet) which encrypts all of the data that is sent over your internet connection. This encrypted data is sent to a server of your choosing, where it is decrypted before being sent on to its original destination. This means that your data is protected and cannot be viewed by outsiders such as your ISP or the government. But a second advantage of this is that you can use this VPN to spoof your location and get around region locks.
When you start up your VPN software, you can choose a server to connect to. Most VPN providers have a list of hundreds of servers that you can connect to, and these servers are located all over the world. When you connect to a server in another country – for example, in the UK – then all of your web traffic is routed through that server, so it appears that your traffic originates from that server. This means that it appears that you are browsing from the location of the server, rather than your actual location.
To get around region locks with a VPN, all you need to do is connect to a server in the country where you want to surf from. In the case of BBC iPlayer, you would connect to a server in the UK. This means that you'll be assigned a UK IP address and it will seem to websites as if you are accessing them from the UK. When you visit the iPlayer website, the site will check your IP and see a UK IP address, so it will let you stream any videos that you want. This means that you can watch BBC iPlayer from anywhere by using a VPN.
Our Selection Criteria For Recommended VPNs
Next we'll recommend some VPNs that you can use to access BBC iPlayer. With so many VPN providers out there, it can be a challenge to know which one will suit your needs. When it comes to recommending a VPN provider for iPlayer, we judge based on the following key criteria:
Works with iPlayer. Not every VPN works with iPlayer. In an attempt to crack down on illicit access to the site, BBC iPlayer now blocks connections from some VPNs. However, there are still VPNs that do work with iPlayer, so we've chosen these for recommendation.
Many servers in the UK. In order to watch iPlayer, you need to connect to a VPN server in the UK. So we look for VPN providers with servers in the UK that you can connect to. It also helps to have a large numbers of servers in other countries too, so that you can use the same method to get around other region locks.
Fast connection speeds. In order to stream high definition video content, you need connection speeds which are fast so you won't be bothered by lagging or slow loading times.
Support for different operating systems. You can use your VN subscription to protect all of your different devices, like your phone, computer, and tablet. It is helpful to have support for as many different operating systems as possible so you can protect all of your devices.
Strong security. As well as letting you get around region locks, a VPN should also improve your internet security. We look for VPN providers who use strong 256-bit encryption and offer a no logging policy for the best protection.
What are the best VPNs to unblock the BBC iPlayer?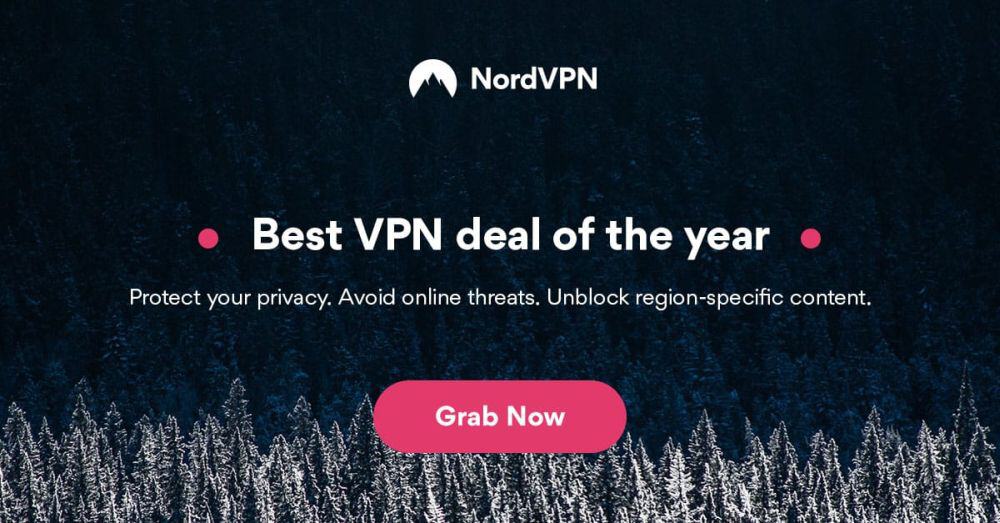 NordVPN is the top choice for users who want outstanding security for maximum protection of their privacy as well as the ability to get around region locks like the BBC iPlayer's. The security features include the typical strong 256-bit encryption and no logging policy that you would expect, but in addition the service has an extra special security feature called double encryption. Double encryption means that when your data is encrypted and leaves your device, it is sent to a first server where it is encrypted again before being sent to a second server for decryption before being sent on its way to its original destination.
This means that you get an outstanding level of security and that the encryption is essentially impossible to crack. In addition to this, the connection speeds offered are fast enough to stream high definition video, and the server network has more than 5,800 servers in 59 countries including the UK. This means that you can easily use NordVPN to watch iPlayer, as it has been tested and confirmed to work just fine, and you can also use the service to get around region locks for other sites as well. The software can be installed on Windows, Mac OS, Linux, iOS, Chrome OS, Android, and Windows Phone, and in addition browser extensions are available for the Chrome and Firefox web browsers.
Read our full NordVPN review.
Pros
Very affordable plans
Different IP addresses aervers
Torrenting is explicitly permitted
"Double" data protection
30-day money back guarantee.
Cons
Some servers can be unreliable
They can take 30 days to process refunds.

Surfshark has fast become one of the most recommendable VPNs on the market due to its uncanny ability to "just work" for unblocking desirable streaming sites like BBC iPlayer. All the core VPN functionality is intact and updated, with cutting-edge 256-AES-GCM encryption and OpenVPN, IKEv2/IPSec, or WireGuard tunneling protocols available to customize the speed and security of your VPN connection.
However, the real magic is in the things you don't have to configure. Surfshark offers obfuscation and smart DNS functionality that automatically kicks in to bypass the VPN blocking methods commonly employed by sites like Netflix. All you have to do is connect to a UK server, and you're off like a shot.
In total there are over 3200 servers in 65 countries available. No matter which you connect to, you'll enjoy fast speeds, stable uptime, and total security courtesy of Surfshark's no-logging policy.
Pros
Break through harsh censorship to securely access social media and foreign news sites
Torrent safely on any server, no guesswork required
Expansive anti-ad and anti-malware database constantly updated
Based in the British Virgin Islands, where there are no data retention laws
Get help any time of day via email, phone, or live chat.
Cons
Overall, not much to complain about
Apps don't allow for much manual fiddling for power users.
Read our full Surfshark review.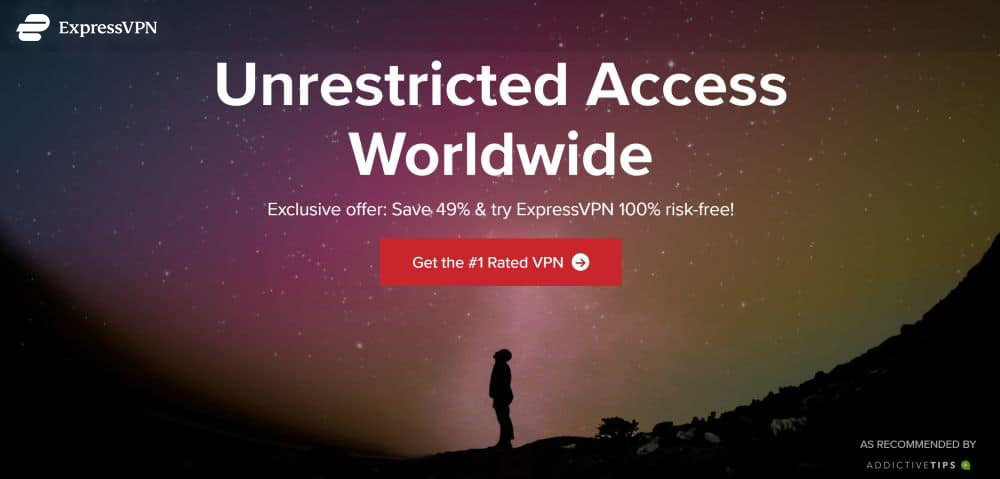 ExpressVPN is a favourite VPN provider for power users thanks to its combined strengths in speed, security, and flexibility. It offers super fast connections which are perfect for streaming high definition content, so you can enjoy Planet Earth in gorgeous crispy HD. In addition, ExpressVPN has strong security with 256-bit encryption and a no logging policy.
The server network is absolutely massive, offering a network of 3,000+ VPN servers in 160 VPN server locations in 94 countries including the UK (UK – Docklands UK – East London UK – Kent UK – London UK – Wembley). This means that you can use the service to watch British content, and the servers have been tested and found to work perfectly and consistently with iPlayer. The software is available for Windows, Mac OS, Android, iOS, and Linux, in addition, to support for some games consoles, smart TVs, and modems.
Read our full ExpressVPN review.
Pros
Unblocking Netflix USA, iPlayer, Amazon Prime
Super fast servers (minimal speed loss)
Torrenting allowed
No personal information logs kept
Customer Service (24/7 Chat).
Cons
High cost for month-to-month users.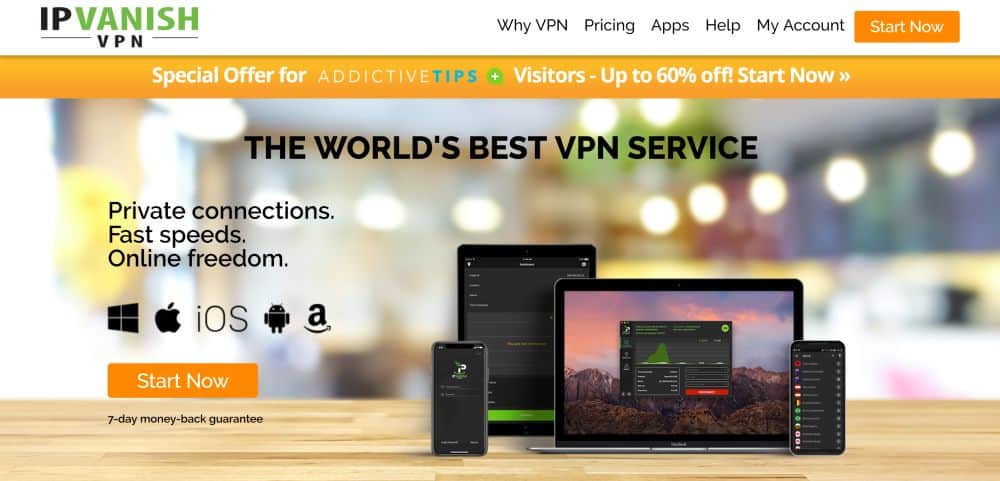 IPVanish is the ideal VPN provider for those users who want to have access to the very fastest connections possible. If you hate to wait for web pages or videos to load, then you'll appreciate IPVanish's lightning fast connection speeds which are great for streaming video in particular.
In addition to speed, the service offers good flexibility, with a network of over 1,300 servers in more than 60 countries including the UK for an easy way to get around region locks of all kinds. The security offered is also excellent, with 256-bit encryption to keep you safe and a no logging policy to protect your privacy. The software is available for platforms including Windows, Mac OS, Linux, and Android, and has helpful extra features like DNS leak protection, periodic IP address change, and DNS configuration.
IPVanish has been tested and confirmed to work with BBC iPlayer, so you can use it to access all the BBC video that you want.
Read our full IPVanish review.
Conclusion
The BBC is a beloved content provider, particularly among those who like to watch nature documentaries, quirky sci fi shows, crime dramas, and high quality reality TV. A huge amount of BBC content is available to stream for free through the BBC iPlayer website, however, this site normally only works if you access it from within the UK. If you're an international viewer and you want to use the iPlayer site then you will need a VPN in order to get around the region lock that prevents non-UK viewers from accessing the content.
We've recommended three top tier VPN providers that have been tested and found to work well with iPlayer. In addition, each recommended VPN also offers excellent security, easy to use software, and the ability to get around other region locks as well as the BBC.
Which VPN do you use to access iPlayer? Have you tried out our recommended VPNs, and what was your experience with them like? Let us know in the comments below!