We are reader supported and may earn a commission when you buy through links on our site.
Learn more
Best VPN for Japan in 2021 to Stay Secure
The best VPN for Japan is one that prioritizes privacy, performance, and price over all other features. Whether you're a Japanese resident or simply traveling through the country for work or holiday, our comprehensive guide will help you pick the right VPN provider for use in Japan.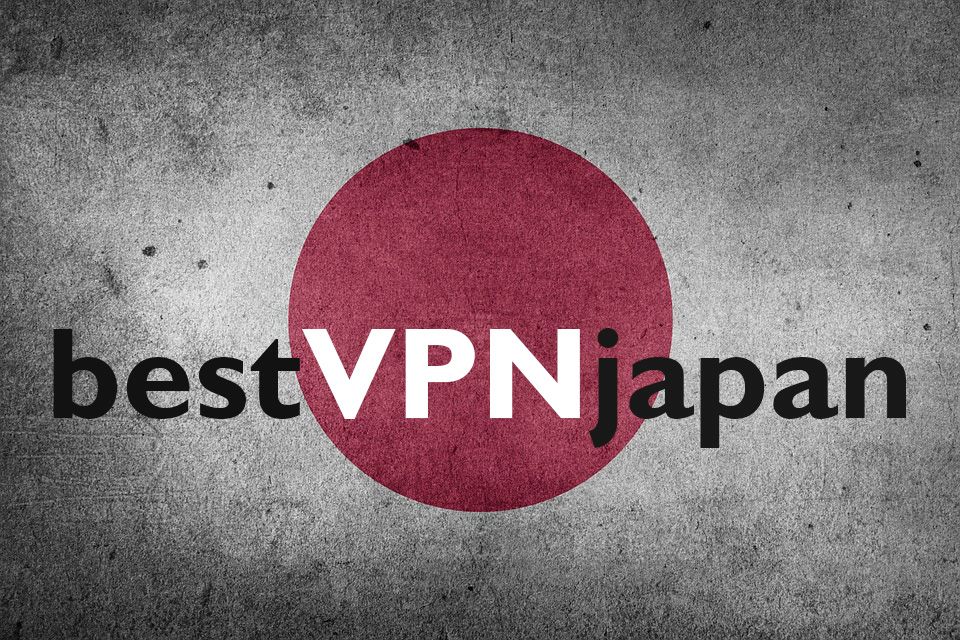 Unblock content and anonymize your Internet traffic in Japan with these secure VPNs:
NordVPN – Best VPN Japan – NordVPN unlocks an entire world of geoblocked content with its massive network. Dodge tracking and throttling from Japanese ISPs, access foreign gaming servers, and take control of your privacy online with unbreakable NordLynx encryption.
Surfshark – Packs an impressive feature set into svelte, intuitive apps available at rock-bottom prices.
ExpressVPN – One of the fastest VPNs in the industry, now even faster with cutting-edge Lightway encryption.
IPVanish – A top recommendation for streaming sticks and smart TV boxes, with fast speeds and good security.
VyprVPN – Going somewhere with a lot of censorship? Break through with the sophisticated Chameleon protocol.
Japan is a tech-savvy place. Over 94% of the country uses the internet on a daily basis, a figure that's twice the average in Asia and over ten percent higher than Europe and North America. The connected nature of life in Japan makes online privacy a greater concern than the rest of the world, especially due to the open nature of internet cafes and public Wi-Fi. If you live in Japan or are just passing through, you'll want to do everything you can to secure your information and preserve your online privacy. And the best way to do that is with a virtual private network.
30-days money back guarantee
Evaluating the Best VPNs for Japan
The VPN marketplace is filled with hundreds of providers, each offering their own special blend of features and plans. This is perfect for discerning consumers who want the best speeds and highest security for the lowest price, but it can make the process of selecting a VPN confusing. Deciding which one best suits your needs, weighing things like encryption strength, server distribution, and privacy policies, often scares people away before they even begin. The good news is you don't have to be an online security expert to choose a good VPN.
Below are the most important criteria you should focus on when selecting the best VPN for Japan.
Logging policy – A VPN is only as good as its logging policy, plain and simple. A variety of data that passes through the network can be stored, including detailed traffic logs, timestamps, or DNS requests. These subtle chips at privacy can turn into huge problems if the VPN is ordered to turn those logs over to a government agency. The best way to keep your information safe is to ensure it's never even stored.
Speed – VPNs are often slower than regular internet connections, all thanks to encryption overhead and the extra distance data must travel to reach servers around the world. To compensate for this, good VPN providers will develop workarounds that boost connection speeds and reduce lag as much as possible.
Server distribution – The more servers a VPN operates, the better your chances of finding a fast connection. It also gives you more options when it comes to virtual locations and watching video streams from other countries. Server distribution is an especially important consideration for users in Japan, which is physically more isolated than a lot of major areas of the world.
File and traffic restrictions – Some VPNs, especially no-cost services, will block things like P2P networks and torrent traffic. This will significantly cut down the number of streaming services you can use. Top quality VPNs never monitor user traffic, so make sure yours does the same.
Compatibility – Another limitation of using a VPN is having to run software on each device that connects to the service. If you want your smartphone to be protected, you'll need an app. The same goes for tablets, laptops, TV boxes, etc. Most VPN providers deliver custom solutions for a wide variety of devices, but it's always good to double check and make sure you'll be covered once you sign up.
Below is our list with the best VPNs for Japan, with short reviews what makes each one special.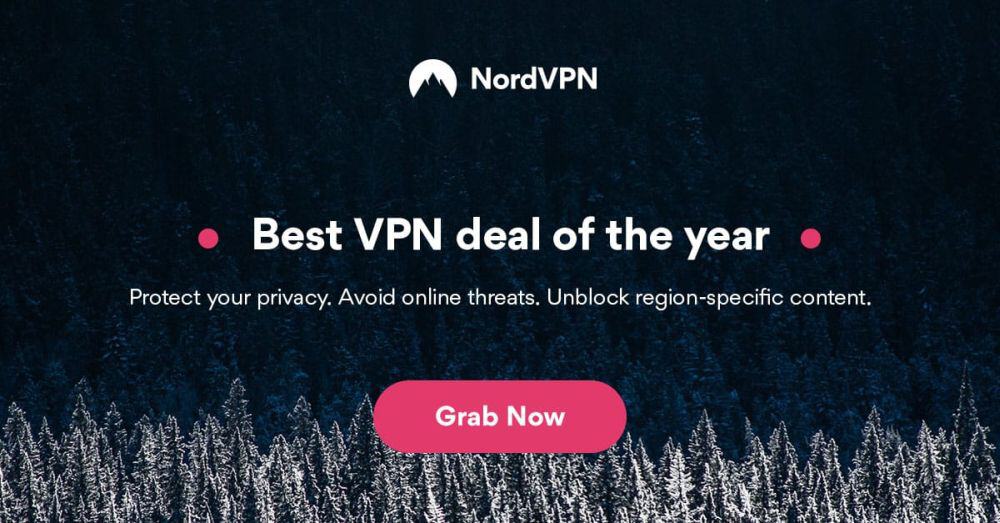 NordVPN knows what people want from a VPN: fast speeds and lots of privacy. The company delivers on both of these fronts with a stunning network of over 5000+ servers in 56 different countries, each of which offers a reliable connection to users around the world. Several dozen of those servers are close to Japan, as well, including locations in Hong Kong, Taiwan, South Korea, and Japan itself.
NordVPN pushes extra privacy by building one of the best zero-logging policies in the business. Nothing you do is ever saved on NordVPN's servers, a promise that includes traffic, bandwidth, IP addresses, and even time stamps. Select servers also offer the company's signature double encryption feature, a process that wraps important data in 2048-bit SSL encryption to lock down information so not even a supercomputer can break it.
It also offers great device support for all major operating systems, smartphones, and tablets, along with unlimited bandwidth and zero restrictions on P2P or torrent traffic. Never worry about your data leaking out with an automatic kill switch and DNS leak protections on board. Finally, NordVPN even accepts Bitcoin payments for increased anonymity.
Read our full NordVPN review.
Pros
Optimized servers for unblocking Netflix
Extensive server park of over 5,400 different servers
Zero leaks: IP/DNS/WebRTC
Retains no metadata of your browsing
Live Chat Support.
Cons
Not much
Apps can be a bit cumbersome to use.

Surfshark makes sense for Japanese users on a budget–or anyone who appreciate massive value for money. It brings together all the most advanced VPN features, discarding anti-consumer policies and outdated protocols, and adding a few extra features you will absolutely make liberal use of. Overall, it's a robust privacy solution–yet costs a fraction of what other premium providers charge.
For example, you can protect every device owned by your family (and friends) with Surfshark's allowance for unlimited simultaneous connections. There's no penalty to performance; no throttling or limiting of traffic type–so you can stream, download, and game to your heart's content.
Connect to over 3200 servers in 65 countries via OpenVPN, IKEv2/IPSec, or WireGuard tunnels encrypted by the 256-AES-GCM cipher. Surfshark also locks down your connection with IP/DNS/WebRTC leak protections, a kill switch, and an independently audited no-logging policy backed by RAM-only servers physically incapable of long-term storage of your identifiable metadata.
Pros
Reliably unblocks Netflix US, UK, Japan, and more
Multi-hop connections readily available
Unlimited simultaneous connections–Protect your whole family!
Based in the British Virgin Islands, where there are no data retention laws
Helpful 24/7 live chat with an actual human being.
Cons
Growing network doesn't have same coverage as more mature VPNs
Power users may wish for more settings to fiddle with.
Read our full Surfshark review.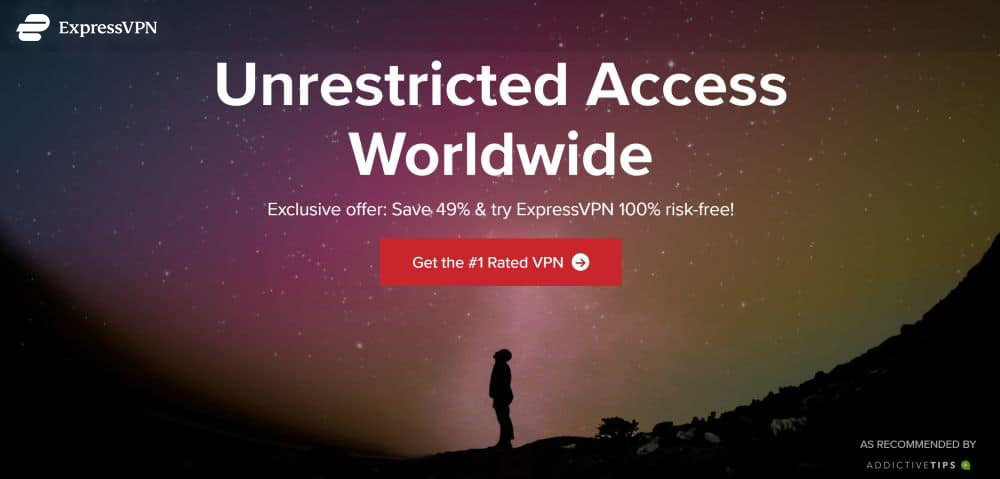 ExpressVPN lives up to its name as one of the fastest VPN providers on the market. You can expect top speeds from nearly all of the company's 3000 servers in 94 countries, including dozens of locations in Japan, Hong Kong, and Taiwan. Even if you choose a server across the world, ExpressVPN will give you a reliable low-lag connection nearly every time. You can even run a speed test from within the ExpressVPN software to make sure you've got the fastest connection possible.
Privacy is another of ExpressVPN's strong points. You'll get both DNS leak protection and an automatic kill switch in several versions of the custom app, not to mention unlimited bandwidth and easy and unlimited server switching for all users. ExpressVPN also offers a zero-logging policy on traffic to ensure your data never sticks around.
More great features from ExpressVPN:
Easy to use custom apps for Windows, Mac, Linux, Android, iOS, and more.
No restrictions on P2P network traffic or torrents.
SSL secured network with 256-bit encryption.
Read our full ExpressVPN review.
Pros
Unblocks Netflix and other streaming sites
Fastest servers we have tested
Torrenting/P2P allowed
No personal information logs kept
Live Chat Support.
Cons
Limited configuration options
High cost for month-to-month users.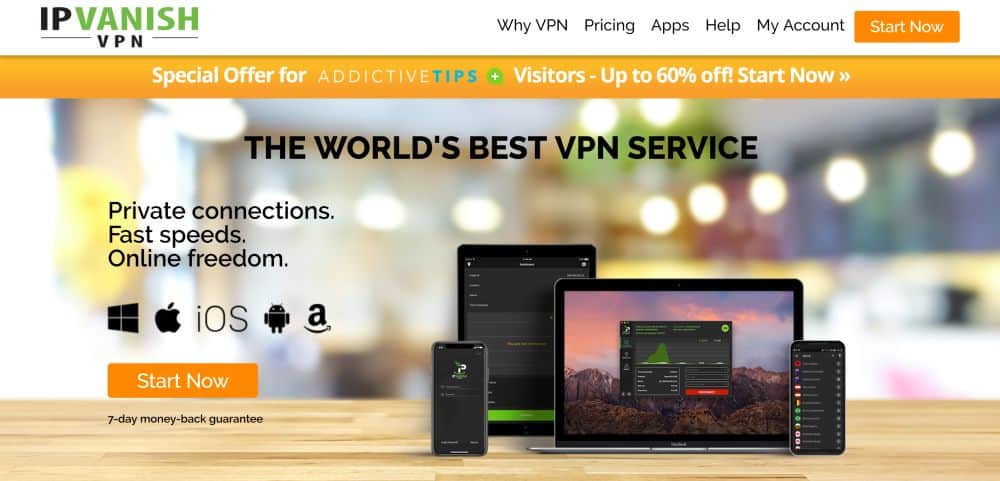 IPVanish is well-known for two things: bypassing censorship, and all-around great security. The company focuses on open internet access for everyone by leveraging a huge network of over 1300 servers in 60 different countries with 40,000 IP addresses in all. This gives users an incredible amount of freedom when it comes to choosing a virtual location for streaming movies from other regions. For speed and ease of use, IPVanish also has several dozen servers in and around Japan, including Tokyo, Seoul, Manila, and Hong Kong.
True to its name, IPVanish can help you browse the internet in obscurity by providing DNS leak protection, an automatic kill switch, and a sturdy level of encryption for all of your internet traffic. When combined with unlimited bandwidth and some of the easiest to use apps in the market, you've got a recipe for an amazing VPN.
IPVanish has a great set of features, including:
Custom software made for Windows, Mac, Linux, Android, iOS, and even Chromebook.
Unlimited server switching and up to five simultaneous device connections.
A strict zero-logging policy for all online traffic.
No restrictions on P2P traffic or torrents.
Read our full IPVanish review.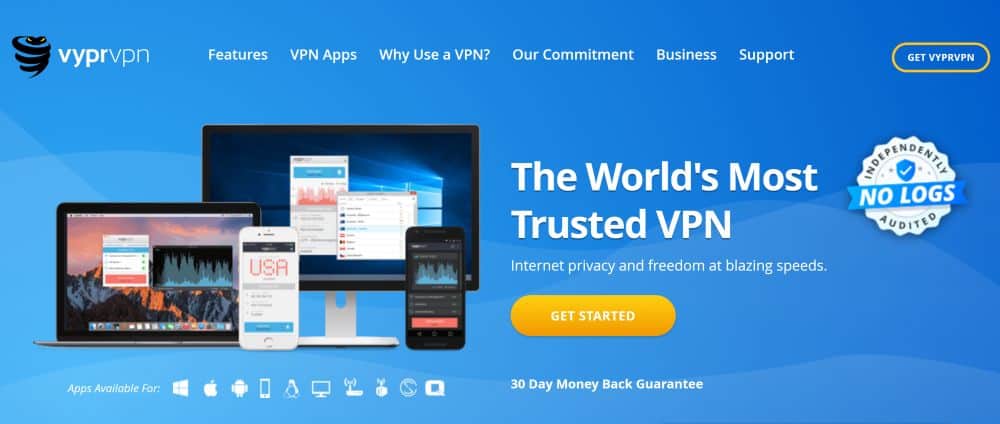 When you need privacy and peace of mind, VyprVPN is the way to go. The company is unique in the VPN business because it owns and operates its entire network of servers, all 700 in 70 different locations, including dozens in and surrounding Japan. This keeps third parties out of the mix and allows VyprVPN to customize both hardware and software configurations for the ultimate in speed and privacy. Mix that with a zero traffic, zero DNS request logging policy, kill switch protection, and unlimited bandwidth, and you've got a great VPN for your daily internet activities.
VyprVPN also sets itself apart thanks to the proprietary Chameleon technology. This feature helps defeat packet inspection, commonly used for advanced website blocking in countries like China or Turkey. With Chameleon you can bypass censored content, defeat ISP throttling, and even access sites that block VPNs, including Netflix. It's a great multi-use feature that does wonderful things for your online privacy.
VyprVPN also includes the following features:
Support for a wide variety of operating systems, including desktops and smartphones.
No bandwidth limitations and no restrictions on P2P or torrent traffic.
Supports a wide variety of security protocols.
Read our full VyprVPN review.
How VPNs Work
When you type a URL into your browser or enter a search term in Google, data leaves your device, travels through your local service provider's computers where it's assigned an IP address associated with your account, and finally reaches the internet where it collects the information you requested. The data you send isn't encoded at all, which carries with it some security risks. Anyone can steal a copy of this data and find out which websites you're browsing or read the contents of your e-mail. Your ISP can even log and sell collected data to third parties, all without your permissions.
Virtual private networks are sort of like a tunnel between your computer and the internet. VPNs start by encrypting everything before it leaves your computer. That Google search you just typed in isn't sent in a raw format, it's heavily encrypted so no one can read its contents, not even your ISP. After encryption the data passes through your local service provider, goes to the VPN servers where it's decrypted and assigned an IP address from the VPN's network, and is then sent to the internet. Not only does this provide privacy and security, but it also strips packets of personally identifiable information for a strong measure of anonymity.
RELATED READING: Does ExpressVPN work in China? Yes, here's how
Avoid Censorship, Stop Surveillance, Regain Your Privacy
The privacy features offered by virtual private networks come with a number of side benefits, making VPNs extraordinarily useful even if you aren't concerned about online security. Below are some of the best bonuses you'll gain access to while using a VPN.
More Ways to Stay Safe and Anonymous Online
VPN are fantastic tools that provide a great deal of online privacy. They're affordable, easy to use, and offer plenty of side benefits that make the internet a more open and accessible place. Even with a top quality VPN installed, however, there are additional ways you can boost your online security.
Install security-focused browser extensions – Most of our online activity takes place inside a web browser, making it a prime location to beef up security. A great place to start is to install HTTPS Everywhere and Privacy Badger, extensions made by the Electronic Frontier Foundation that forces an encrypted connection when possible and disables tracking scripts respectively.
Encrypt your iPhone or Android device – Smartphones and tablets carry an unprecedented amount of personal information, making them a hot target for data thieves and purse snatchers alike. Even if your smartphone traffic is encrypted the data on your device isn't necessarily safe. To help ensure your personal information stays private, encrypt your Android or iPhone. It only takes a few minutes to do, and it could save you from identity theft.
Keep your anti-virus program – Malware is still a problem with VPNs. Viruses slip through most VPN services undetected, and things like key loggers or trojan horses are just as dangerous with a VPN active. Keep your anti-virus and firewall programs active at all times, especially if you're using public hotspots.
VPNs anonymity isn't perfect – Just because you have a VPN with strong encryption doesn't mean you're impossible to track or hack. If a government agency wants to find you, there are ways to break through VPN encryption. To help prevent this, you can take extra safety measures such as paying for your VPN with bitcoins or using the Tor Browser for sensitive tasks. If you're planning to access the deep web or dark web, you'll need more than just a VPN.
Don't use free VPNs – Free VPN services can be tempting. They promise all the benefits of a paid service without the hassle of getting out your credit card and dealing with monthly renewals. Unfortunately, most free VPNs have some caveats that will put your privacy in extreme risk. Several have been found to log and sell user data to third parties, and some inject ads into browsers. It's best to stick with a low cost paid VPN provider rather than put your data in the hands of an unknown entity.