We are reader supported and may earn a commission when you buy through links on our site.
Learn more
Best VPN For O2 (UK) in 2020: Protect Your Privacy
It isn't paranoid to distrust your ISP or mobile provider, and O2 customers searching for VPN protection are fully justified in doing so. Today, we cover some of the reasons to get a VPN on your phone, as well as recommend the top providers you can trust to fully anonymize your data.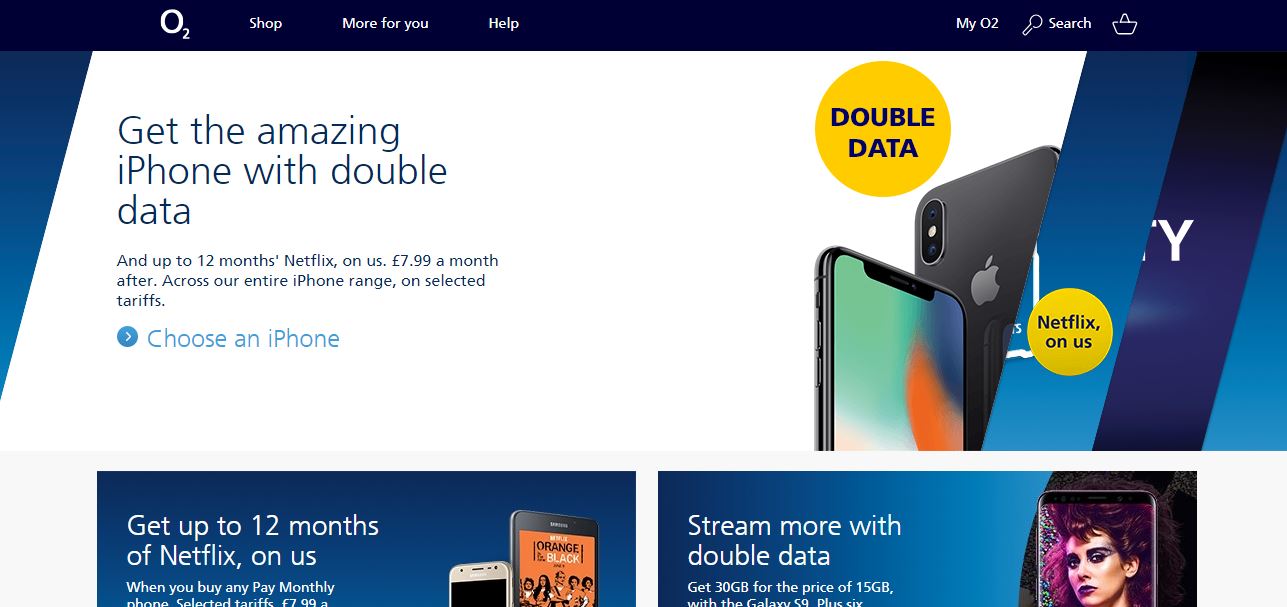 O2 is a massive telecommunications company which has grown to become one of the most popular providers of mobile phone service in the UK. In fact, it is the second largest mobile network operator in the country. As such, there are lots of customers who depend on O2 for their everyday personal phone, as well as a sizable base of business clients.
Don't leave your privacy in the hands of O2. Control your data and identity online with these VPNs:
NordVPN – Best for O2 – NordVPN is the premier choice for UK Internet goers looking to step up their privacy on O2's mobile network. Stop ISP tracking and access a world of geoblocked sites with the world's best encrypted network.
Surfshark – A lightweight VPN app with smart functionality that automatically counters a wide array of cyber threats
ExpressVPN – Probably the single best choice for users in need of high connection speeds due to the Lightway protocol.
CyberGhost – Best for anyone who'd rather pick options like "torrent anonymously" or "unblock streaming" than fiddle with encryption settings.
PrivateVPN – A great choice for power users who like to balance privacy and performance settings by hand.
PureVPN – Offers more connections to countries' servers (and IPs) than any other.
Those who have been paying attention to news in the internet security world for the last few years will have noticed that mobile phones have become a target for a wide range of data harvesting, scams, and surveillance by the state. If you want to improve your overall digital security and to lock down your internet use for better privacy, then a virtual private network is an essential tool for your mobile phone. In this article we'll discuss why O2 UK users benefit from a VPN, and then share our recommendations for the best VPN for O2 (UK).
30-days money back guarantee
How To Choose A Reputable VPN Provider
In order to find a VPN provider that will keep your data safe and which has all of the features that you need, we recommend that you select a provider based on the following key criteria:
Excellent security to keep your data safe, such as the use of strong 256-bit encryption which can't be cracked
Privacy protections that are listed in a privacy policy, such as a no logging policy which means that the VPN provider will not keep any records of your internet activities. This way, the VPN provider can never hand over or sell your data because they never have that data saved in the first place.
Fast server connections so that your VPN doesn't slow you down and you can still browse the web, streaming high definition video, or download large files without the VPN holding you up.
Many servers in many different countries so that you can get around region locks and censorship by connecting to a server in the country that you need.
Easy to use software that is available for all the different operating systems that you use, so you can protect your computer and tablet as well as your phone.
Recommended VPNs For O2 (UK)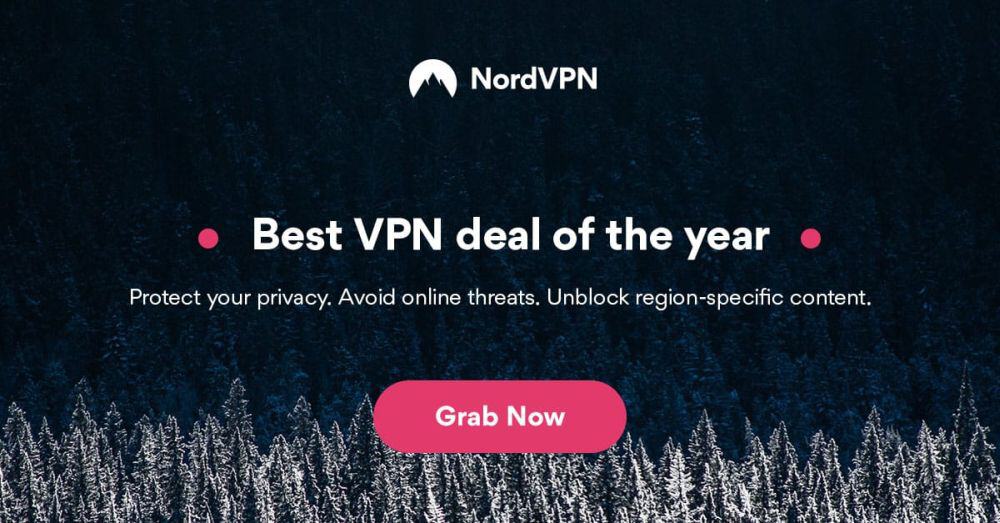 NordVPN features advanced security options designed to give peace of mind to serious internet users and newbies alike. The core VPN service comes complete with 256-bit AES encryption and a strict zero-logging policy. Beyond that, there are bonus protections like the option to enable the CyberSec security toggle, which will block ads and prevent malware or viruses from infecting your device.
However, where NordVPN really shines is its network of servers. For starters, there is a massive 5,500+ servers in 59 countries (including servers in the UK, all of which offer fast and reliable connections to O2 users). What's more, there is a multitude of specialty servers optimised for a variety of functions, including onion over VPN, P2P traffic, anti-DDoS, double VPN, and for securing a dedicated IP address.
That's a lot of utility, but fortunately it doesn't come at the cost of usability. In fact, there's a simple map interface to make connecting to your server of choice a breeze. When you consider the wide availability of the software across platforms including Windows, Mac OS, Linux, iOS, Chrome OS, Android and other platforms, you have a strong contender for the world's best VPN.
Read our full NordVPN review.
Pros
Unblocks American Netflix
No bandwidth caps
Allows up to 6 devices to be connected at once
Retains no metadata of your browsing
24/7 Customer Service.
Cons
Some servers can have average d/l speeds
Sometimes slow in procesing refunds (but always do).

Surfshark is an ideal choice for securing your mobile connection on O2's network. They offer sleek, intuitive apps for Windows, iOS, and Android which offer advanced functionality in a surprisingly approachable package. For stopping ISP tracking, all you have to do is pick a server (of which there are 3200+ in 65 countries), connect, and enjoy the protection of 256-AES-GCM encryption.
However, there are multiple ways to ramp up the security. In addition to standard servers, you can connect to static IP and multi-hop nodes. Additionally, Surfshark automatically configures obfuscation, smart DNS and their anti-censorship NoBorders method as needed to seamlessly get around the toughest Internet restrictions.
With IP/DNS/WebRTC leak protection, a kill switch, zero logging, plus a dedicated adblocker and anti-malware module, you'll be set against a litany of cybersecurity threats with Surfshark.
Pros
Unblock VoIP in oppressive regimes like WhatsApp, Skype, Discord, and more
Diskless server network ensures you leave no trace behind
Unbreakable AES-256-GCM encryption on every connection
Absolutely no logging of connection data, IP addresses, bandwidth used, or traffic
Helpful 24/7 live chat with an actual human being.
Cons
Growing network doesn't have same coverage as more mature VPNs
Apps may be too simplistic for power users.
Read our full Surfshark review.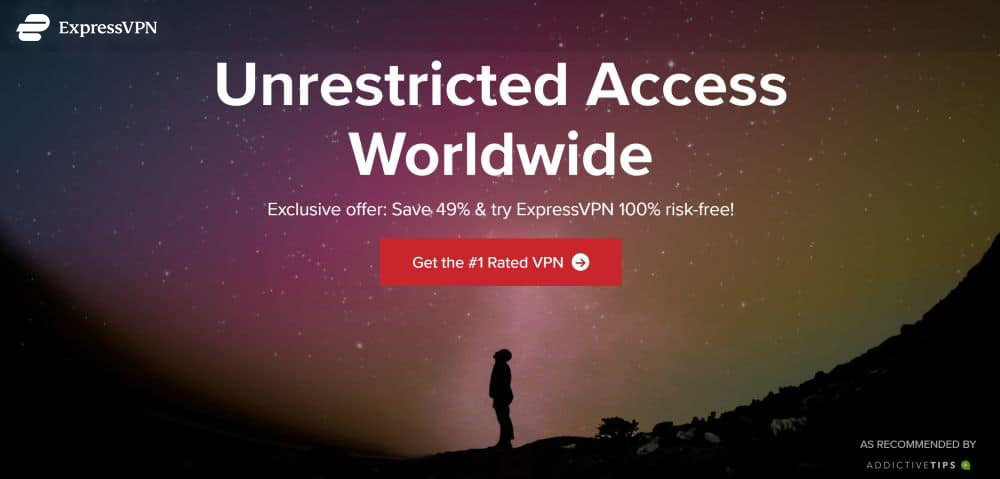 ExpressVPN is a top provider in all the key areas of security, speed, and ease of use. Your subscription nets you unbreakable 256-bit encryption to lock down your data stream, as well as no logging policy that completely disassociates your identity from your online traffic. Further security features are available in the software like DNS leak protection (so that no one can track your internet activities through your DNS use), an IP address checker (so you can check whether your real IP address is hidden before you go online), and a kill switch (which will automatically cut off your internet connection if the VPN server you are connected to goes down, thereby preventing you from accidentally sending data over an unsecure connection).
ExpressVPN earns its namesake through the blazing fast speeds it offers, so you can happily use the connections for browsing the web, downloading large files quickly, or streaming high definition video content with no buffering or lag. The huge network of servers covers more than 3,000 nodes in 94 different countries (including servers in the UK which will be the fastest for O2 UK users to connect to).
Read our full ExpressVPN review.
Pros
SPECIAL OFFER: 3 months free (49% off - link below)
94 countries, 3,000+ servers
Very simple and easy to use
Strict no-logs policy for personal information
24/7 Chat Support.
Cons
Max 3 connections simultaneously
Slightly pricier than competition.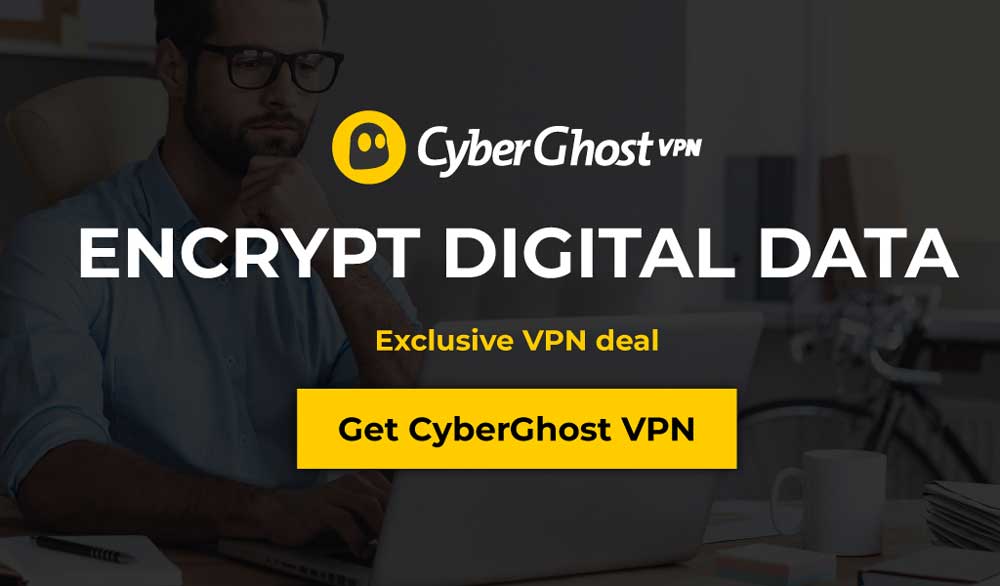 CyberGhost is the provider we recommend for new users who do not have a lot of experience with VPNs, thanks in large part to their simple graphical interface. When you open the software, you are given clear options to choose from such as to browse the internet anonymously, to torrent anonymously, or to unblock streaming sites. When you select the option that you want, a server is chosen for you and the configuration settings you require are automatically applied. This means that you don't need to worry about complex settings, as everything is sorted out for you.
Hardcore privacy buffs still have a lot to love here, though, including the use of nigh-unbreakable 256-bit encryption and a comprehensive zero-logging policy. If you prefer to handle your VPN connections manually, you can select from a huge network of more than 5,900 servers in 90 countries which have fast and reliable connections. The software is available for iOS, Android, Windows, and Mac OS.
Read our full CyberGhost review.
Pros
Works with American Netflix
Peer-to-peer (P2P) torrenting allowed
Not in the 14 Eyes
Strict no logging
45-day no-quibble money back guarantee.
Cons
Can't unblock some other streaming sites.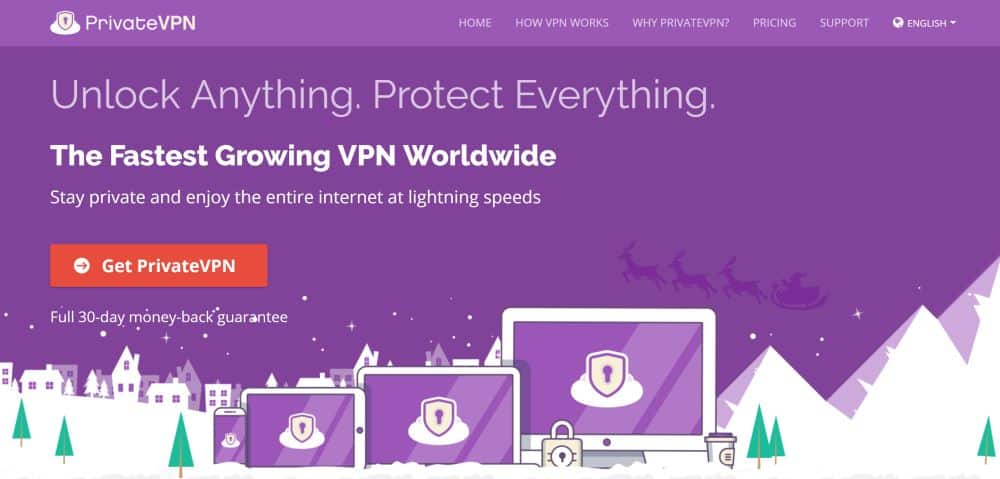 If you're a heavy user of Netflix or other streaming sites, then PrivateVPN is the VPN for you. Whereas most VPNs fail to connect their users to Hulu, Netflix and the like due to VPN-blocking countermeasures, PrivateVPN has made its mark as one of the most consistent ways to unblock the content catalogues of these services from anywhere in the world. In the ongoing struggle against copyright trolls, this provider always manages to stay a few steps ahead.
In terms of security, PrivateVPN offers industry standard 256-bit AES encryption, though you have the option to drop that rating to 128 bits when you don't mind trading some security for a boost in connection speed. This provider claims to log exactly nothing when it comes to its users' traffic and VPN usage, and their track record supports this claim.
PrivateVPN doesn't have the biggest server network, (150+ severs in some 60 countries) but each node is extremely well maintained and provides optimised performance in terms of speed and stability. Dedicated software can be had on Windows, Mac OS, Linux, Android, iOS, Amazon Fire TV Stick, and even as a browser extension on Chrome.
PureVPN is not only a VPN, but an entire software suite of cybersecurity options. The core VPN offers industry-standard features including 256-bit AES encryption, a massive network of over 2,000 servers in 140+ countries, as well as zero logging on any data that can be used to identify you or your activities online. What's more, you'll enjoy DDoS protection, app filtering, an automatic kill switch, an option for a dedicated IP address, and a NAT firewall.
As well as the VPN, the software comes with further security software like an ad blocker to keep ugly and invasive ads out of your browsing experience, an anti virus and anti malware protection to keep your device safe, and an anti spam filter to declutter your email. The software is available for Windows, Mac OS, Android, iOS, and Android TV devices, plus there are browser extensions available for the Chrome and Firefox browsers.
Read our full PureVPN review.
Protecting The Privacy Of O2 (UK) Users
With phone hacking frequently in the news, mobile users have been sent scrambling to protect themselves. When you connect to an internet network (whether it's your home router, public wifi at a cafe or university, or mobile internet from your service provider), it is trivially easy for the administrators of that network to track your activity online. They can see what sites you visit, what files you download, and sometimes even the text of messages that you send via chat or email.
The concern is not only that network administrators might collect this data and use it against network users – for example, turning over information about users who download files to copyright lawyers – but also that this data could be hacked, stolen, or sold off. As the recent scandal where Facebook was caught selling off data has illuminated, once a company has your data you have very little control of where it will end up.
The best way to protect yourself from this is to ensure that companies do not have data about you in the first place. And the best way to achieve this is by using a VPN which will encrypt all of the data that your device sends over the internet. This encryption means that no one else can see your data (not even the administrators of the internet networks you use) so it is much harder for companies to gather data on you. Without access to this data, you are much harder to track online, and you retain more control over who has your data and what they can use it for.
Further Reasons To Use A VPN
As well as protecting your privacy, a VPN also has benefits for your security. It is much harder for anyone to hack your device when you use a VPN, as hackers cannot intercept or interfere with the data that you send over the internet. A VPN can also help to protect you from phishing, smishing, and vishing attacks by obscuring data about your location which scammers can use to target you. With a VPN active, no one can see what your real location is from your IP address.
There are other practical upsides to using a VPN as well, like the ability to get around region locks and to bypass censorship. Normally, when you try to access certain websites then your IP address will be read to work out your location and the content available to you will be adjusted based on this location – like how you can't watch BBC iPlayer from outside of the UK, or how The Pirate Bay and other file sharing sites are blocked within the UK. Using a VPN, you can make it appear as if you are browsing from any country you choose, which means that you can access all of these websites freely from anywhere without restrictions.
Stay Away From Free VPNs
With all of these benefits, you can see why O2 (UK) users might want a VPN for their phones. And at first you might be tempted to try out a free VPN in order to save money. However, we strongly advise against this, as when a VPN company does not make their money from user subscriptions, they must necessarily make their money elsewhere. Free VPN companies have been found to participate in a variety of dodgy practices like collecting user data, selling off user data, and even making their users part of a botnet.
To avoid these major security issues, you should use a reputable paid VPN service that you can trust to keep your data safe and private. If paying money for such a service is a turnoff, consider two things: 1) fierce competition has driven down VPN subscription costs to just a few quid per month, and 2) you can't really put a price tag on your privacy or peace of mind.
Conclusion
There are many reasons for O2 UK users to get a VPN, from improving their digital security to prevent hackers from accessing their devices, to bolstering their privacy to stop outsiders from collecting data about their internet use. Plus, a VPN is handy to get around regional restrictions and to unblock websites. We've recommended a selection of VPNs that O2 UK users can try to keep themselves and their devices safe and secure.
Are you an O2 UK user? Do you use a VPN, and what has your experience with it been like? Tell us about it in the comments below.