We are reader supported and may earn a commission when you buy through links on our site.
Learn more
How to Unblock US Netflix from the UK Using a VPN
The American Netflix has plenty of fans in the UK, but it is unfortunately unavailable outside the USA. However, with the right VPN, you can easily bypass these geographical content restrictions by spoofing your virtual location to appear inside the United States. We show you how to get started with one of our recommended VPN providers below.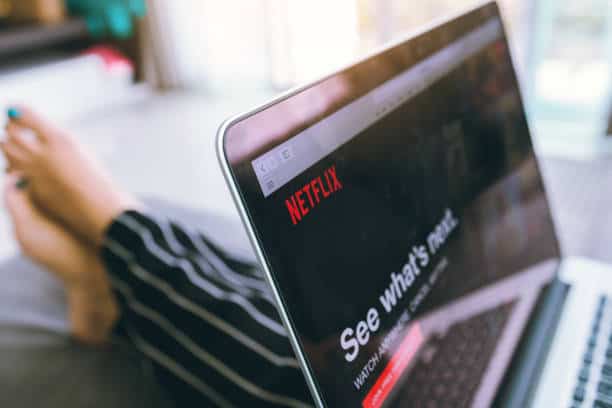 As the second largest streaming service in the world, Netflix requires no introduction. With more than 100 million users in 190 countries, Netflix has changed the television game, both as a content creator and distributor. Despite its great success and millions of satisfied customers, Netflix has one problem – its libraries vary depending on your geographical location. These restrictions are a result of agreements with copyright holders, therefore it will be a long time coming until Netflix becomes a global service.
Living in the UK but wish you had US Netflix? Bypass the proxy ban with these confirmed-working VPNs:
NordVPN – Best for Netflix – NordVPN has set the industry standard for dealing with Netflix's unfair geoblocks and proxy ban. With NordLynx encryption connecting you to thousands of servers across the US, you'll be able to spoof your way in and stream without buffering.
Surfshark – A new VPN with a reputation to "just work" for unblocking Netflix thanks to top-shelf encryption and smart DNS.
ExpressVPN – Another provider with its own DNS servers, but with the added benefit of speed courtesy of the blazing-fast Lightway protocol.
CyberGhost – Intimidated by VPN settings? This provider lets you click "unblock streaming" and be done with it.
PrivateVPN – A great choice for advanced users who like to tailor their encryption settings for the right balance of speed and security.
It is well-known that US has one of the biggest available ranges of content on Netflix (Japan's is the largest), which is why so many users attempt to unlock it from other countries. This includes the UK, which surprisingly enough has more than 50% less available content than American Netflix. In this article, we will help you prioritize your VPN needs, recommend the best VPN providers for this task, and explain the reasons behind Netflix's geographical restrictions.
30-days money back guarantee
First, pick the right VPN provider
When looking for the best VPN provider, it is important to prioritize features based on your internet needs. For example, in order to unblock US Netflix from the UK, you will need server availability in the US, fast connections, and strong security features. However, this varies depending on what you are looking for. Below is the criteria for picking the best VPN service for you.
Best VPN for bypassing Netflix region blocks
Not every VPN is capable of bypassing the dreaded Netflix proxy error, but there are a few top-tier providers who manage it on a consistent basis. The following providers are extremely popular for their speed, encryption level, and other privacy provisions that make it possible to unblock US Netflix from the United Kingdom: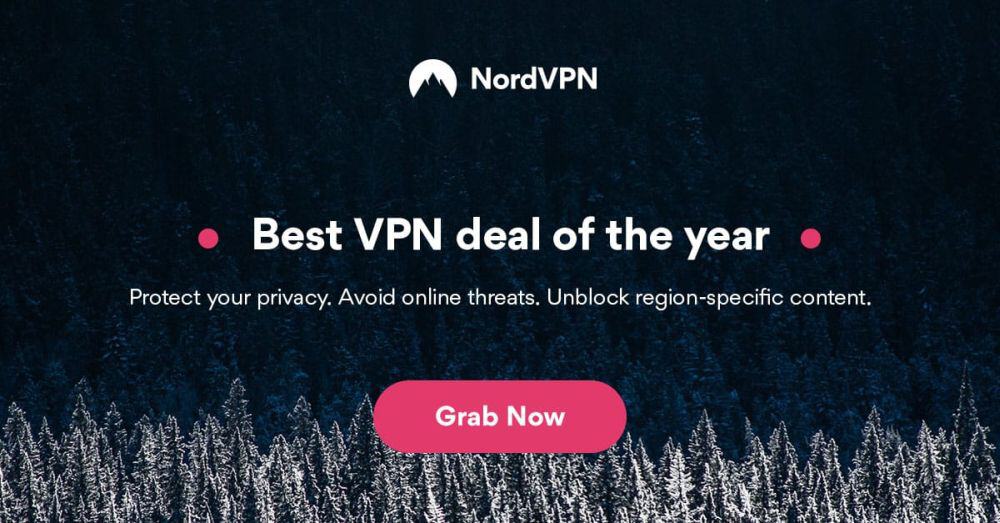 NordVPN's service focuses on beating censorship, security, and unlocking regional content like Netflix US, but it is most notable for its impressive server network. With over 5,500 servers in 58 countries, NordVPN is the largest network in the industry, and even provides speciality servers for more advanced users. This makes it ideal for bypassing VPN blocks, such as those of Netflix. Speciality servers include onion over VPN, anti-DDoS, double VPN, and obfuscated servers, which hides the fact that you are using a VPN.
NordVPN also has top-of-the-line security features, notably employing 256-bit AES encryption, which means that it would take the world's strongest supercomputer millions of years to make sense of users' data. Furthermore, the no logging policy is one of the most complete in the industry. From traffic to browsing history, your online activity logs will not only be protected, but practically impossible to trace back to your ID. Other impressive security features include an automatic kill switch, which provides a safety net in case you get disconnected, as well as a DNS leak protection.
In terms of software availability, NordVPN is available for a range of devices and operating systems, including Windows (10, 8, 7, Vista, XP), Mac OS, and even Router and RaspberryPi.
Read our full NordVPN review.
Pros
Unblocks US Netflix, iPlayer, Amazon Prime and other streaming services
Extensive server park of over 5,400 different servers
Strong security features
Retains no metadata of your browsing
Live chat support is available.
Cons
Not much
Sometimes slow in procesing refunds (but always do).

Surfshark is a rising star in the VPN industry, largely due to its ability to consistently unblock Netflix US from any country–including the UK. It offers a constantly growing network of over 3200 servers in 65 countries, with numerous servers scattered across the US. Tunnel through local censorship and ISP surveillance with OpenVPN, IKEv2/IPSec, or WireGuard encrypted with the unbreakable 256-AES-GCM cipher.
For most sites, this would be enough, but Netflix isn't like most sites. To bypass the infamous proxy error, Surfshark offers a mix of advanced privacy tools including static IPs in the US, plus blanket obfuscation on every server and smart DNS functionality built in. These last two don't require any user input, kicking in automatically as your VPN app detects the need.
Surfshark rounds out your privacy with a kill switch, IP/DNS/WebRTC leak protection, plus a solid no-logging policy backed by RAM-only servers that purge any record of your activity upon reboot.
Pros
Reliably unblocks Netflix US, UK, Japan, and more
One of the first VPNs to implement RAM-only servers
IP, DNS and WebRTC leak protection plus kill switch
Independently audited privacy practices
Support staff manned by actual human beings 24/7.
Cons
Overall, not much to complain about
New-kid-on-the-block status may not instill same trust as larger providers.
Read our full Surfshark review.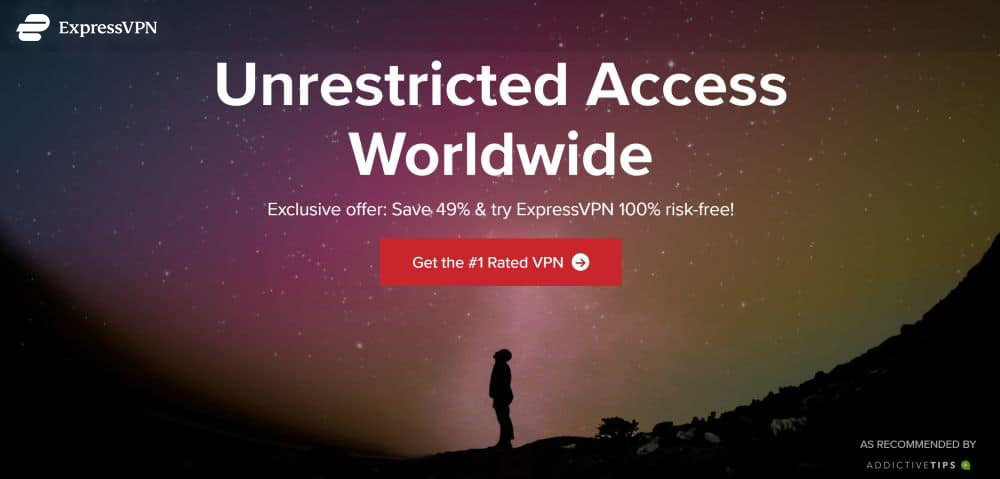 ExpressVPN offers speed, security, and ease of use. The provider has a network of 2,000+ nodes in over 94 countries, which gives users plenty connectivity options. ExpressVPN has nodes in more than 30 locations in America, therefore you will be able to select any server and base your decision on speed. Furthermore, the provider does not have limitations on bandwidth and does not use speed caps. Considering its speed and advanced features, ExpressVPN is also surprisingly easy to use. The lightweight software not only allows you to connect with one single click, but the VPN is hardly noticeable when you are browsing online.
ExpressVPN is just as secure as it is fast. With a 256-bit AES encryption, the provider ensures that your data is always protected. If you want to switch the encryption protocols, others include OpenVPN's UDP and TCP, PPTP, and SSTP, which is known for beating even the most harsh censorship blocks. Furthermore, ExpressVPN has a solid no-logging policy, which does not log data on traffic, DNS requests, IP addresses, and even browsing history.
Read our full ExpressVPN review.
Pros
Unblocks US Netflix
Fastest servers we have tested
Torrenting/P2P allowed
Strict no-logs policy for personal information
Great customer service via chat.
Cons
Slightly pricier than competition.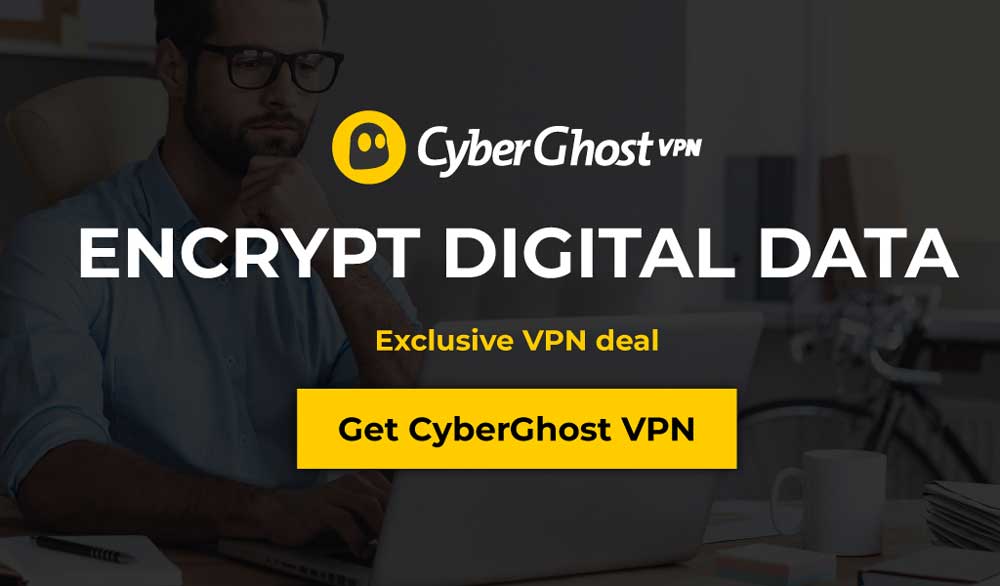 CyberGhost provides some of the most solid security features, however, its main focus point is an easy-to-use interface. Not only is it very simple to install, but setting up the VPN itself only requires a few buttons. Once you launch the app, you will be given the option to choose a configuration profile. These include "surf anonymously", "unblock basic websites", and "choose my VPN server". These profiles tweak the settings automatically based on your needs. In addition, you can further customize the profile by exchanging some of the toggles, including "block ads" and "extra speed". CyberGhost also provides its users with unlimited bandwidth and high connection speeds.
In terms of security, CyberGhost is in line with the top quality providers. The strong 256-bit AES encryption protects your data at all times, and ensures that it remains anonymous. Furthermore, the immaculate no-logging policy means that CyberGhost logs nothing at all on its users, including IP addresses, timestamps, and even your email address. The kill switch protects your data from being unencrypted in case you get disconnected. Some additional security features for desktop usage include a connection guard and an online tracking blocker, which prevents you from ever being on the radar. Coupled with an incredible network of over 6,200 servers in 90 countries, you'll never have trouble optimizing your connection.
Read our full CyberGhost review.
Pros
Unblocks US Netflix in web browser
P2P allowed on any server except in US and Russia
Robust encryption standards
Zero logs
45-day money-back guarantee.
Cons
Can't unblock some popular streaming sites.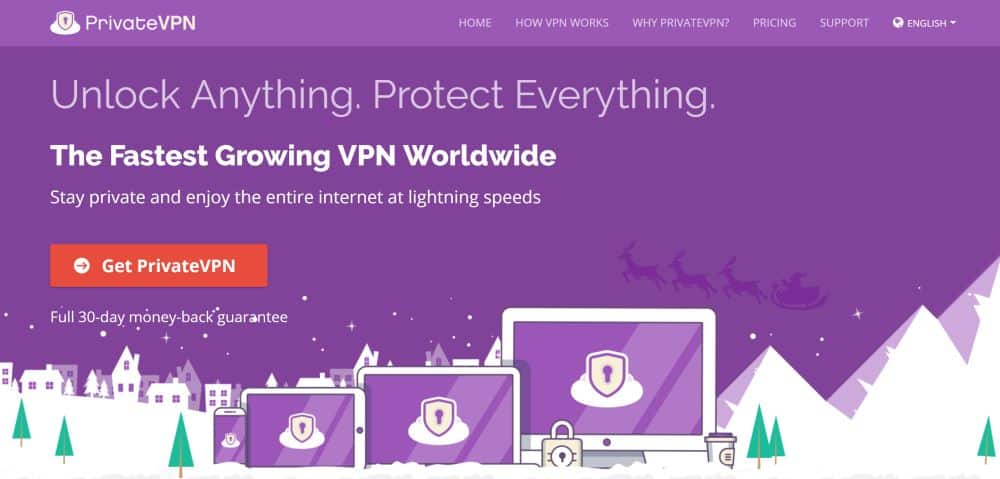 PrivateVPN prioritizes privacy, fast connection speed, and an easy-to-use experience. Although PrivateVPN's network is not as large as other providers on our list (just around 150 servers), the servers are located across nearly 60 countries, which gives users just as many location options as other leading services on the market. Almost 10% of these servers across spread out across different locations in America, which makes it a solid choice for unblocking US Netflix from the UK. Other locations include countries in Europe, Asia, and Africa, as well as Australia.
PrivateVPN is places special emphasis on making sure Netflix is available through all their servers. Further, you can even check which locations work with US Netflix through NordVPN app, which makes it even easier when it comes to picking a server to connect to. Whether you want to enjoy your new access to US Netflix on your smartphone, PC, or any other device, PrivateVPN has software available for a wide range of devices, including Mac, Android, and even Fire TV.
Read our full PrivateVPN review.
Why does Netflix have regional restrictions?
The topic surrounding Netflix's regional restrictions is a popular one, and if you are a subscriber, you've had this discussion at least a handful of times. Unless you live in the United States, certain TV shows and films are not available to you, which can end up being incredibly inconvenient. Having said that, there are reasons behind the differences in Netflix libraries.
It's safe to say that in the last few years, Netflix has boosted the entire concept of television. From Selena Gomez to Robert De Niro and Al Pacino, some of the biggest Hollywood writers, producers, and actors are now dominating the TV business in its prime. In a nutshell, streaming services like Netflix, Hulu and Amazon Prime have given celebrities a platform to channel their personal projects into, including ones that would be too much of a hassle to get funded and produced elsewhere.

The major question still stands, however. Why do the content libraries differ so much from country to country? The important point to make here is that Netflix isn't the bad guy – it would be much more convenient for them to give all users access to all content, hence giving them more reason to continue using the service. In reality, however, although Netflix is starting to create more of its own content, the majority is still owned by other copyright holders. This means that Netflix has practically no say in where the content can be viewed, and violating these terms would put their partner relations at risk.
In short, Netflix operates as a separate entity in every country. This is because it has to buy rights for movies separately for every country. Copyright holders do not want to sell global rights to pieces of content because, financially, they benefit much more from selling rights to local channels, as well as regional broadcasters.
Is it legal to unblock US Netflix with a VPN?
As soon as these regional restrictions became evident to users, it wasn't long before almost everybody was using a VPN to bypass these geo-blocks. The only problem is that Netflix's partners – the copyright holders we mentioned earlier – were not happy about people viewing content that isn't available in their countries. This meant that not only are the terms of agreement being violated, but they are not getting paid for any of those viewings.
In 2017, Netflix announced that it has now ensured that VPNs no longer work with their service. This was a necessary move to make in order to demonstrate ethical obligation and loyalty to their partners, even though the goal is to make Netflix accessible worldwide. At the moment, only select few VPN services manage to overcome the geographical restrictions of the streaming service, but even if it works, is it legal?
The answer is leaning towards a 'yes'. Although Netflix has been pretty adamant about VPN usage with their service, there are no concrete rules in their agreement that penalize users who use VPN services on their website. However, they go to great lengths to ensure that they are doing whatever they can to stop VPN usage, including identifying IP addresses owned by VPN providers and blocking them permanently. (The same applies to services like Hulu and Canada's CBC).
Get started with a VPN
In order to get started with US Netflix from the UK and enjoy almost 6,000 pieces of content in total, follow the simple steps below. You will be able to stream films and TV shows securely as well as speedily.
Open your browser and visit your chosen VPN provider's website. Sign up for a subscription and download the app that is suitable for your device and operating system.
Launch the app as soon as you download it and sign in using your new account information.
As soon as you log in, you will most likely be assigned to the fastest available server. If said server is from outside the U.S., manually select a server in America in order to bypass Netflix's regional locks.
Prior to enjoying your border-less connection, it's important to make sure there are no leaks. Go to ipleak.net – the page will run an automatic IP address lookup test within just a few minutes. If you see your chosen server in America under "your IP addresses", you are ready to start streaming. If you see your physical location from the UK, contact your VPN provider to fix the issue.
Conclusion
While Netflix has become one of the leading entertainment services in the world, the geographical limitations make it difficult to enjoy wherever you are in the world. In order to bypass these geo-blocks and enjoy a full, US-based Netflix library, opt for any one of our recommended VPN providers and start enjoying a fast, secure connection within minutes. This way, whether you are at home in the UK or traveling abroad, you will be able to view a massive variety of content within the comfort of your home or hotel room.
How did the VPN service work for you with Netflix? Give us some comments and suggestions down below!