We are reader supported and may earn a commission when you buy through links on our site.
Learn more
How to Get a Latvian IP Address in 2021: Appear to Be in Latvia for Anyone
Residents of Latvia enjoy some of the world's freest Internet access, and you can too by spoofing a Latvian IP address with a VPN. If you're in a country facing harsh censorship of the web, an encrypted virtual IP from Latvia is just the ticket to access blocked websites and hide your activity online. We show you how in this article.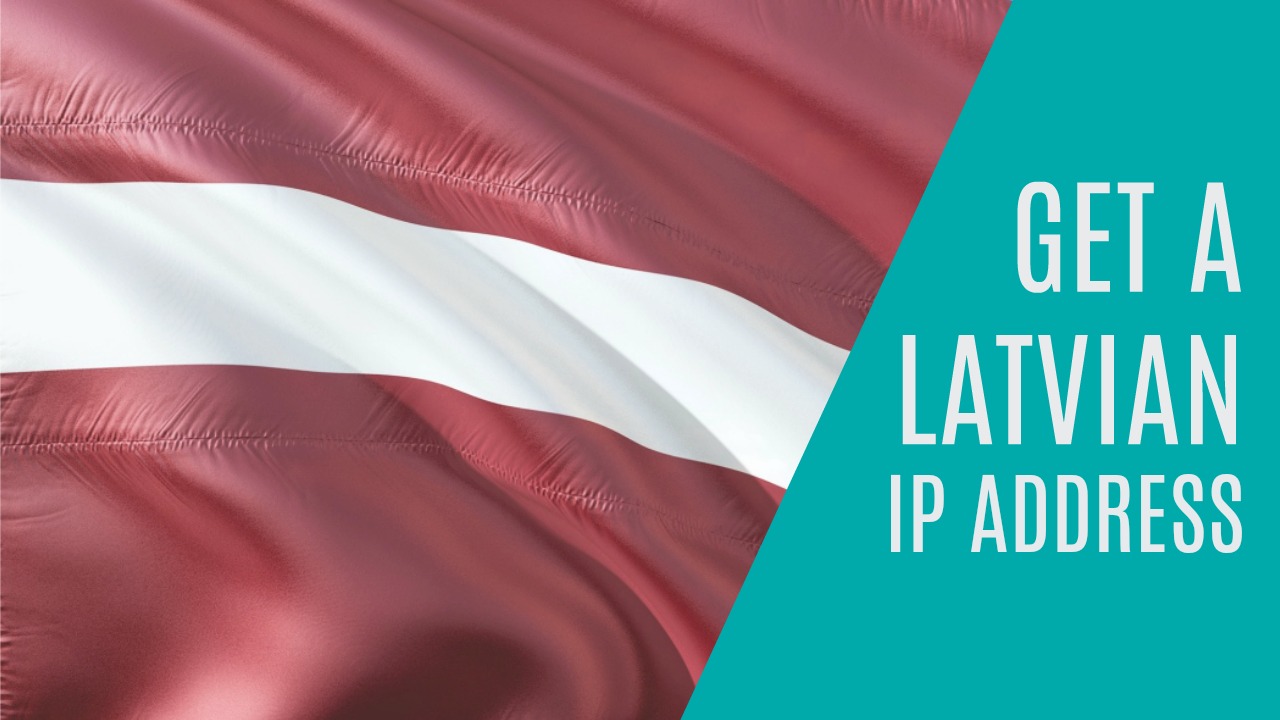 VPNs have become indespensible tools for protecting our day to day activities online. Not only do they provide security and privacy, but they also bring in a ton of other benefits, including virtual location variety. With a VPN you can change your IP address to any country in the world. This simple action, combined with the privacy features offered by encryption, gives you access to content from around the world in an instant.
There aren't too many VPNs running servers in Latvia, but these handful that do are among the best in the industry:
NordVPN – Best for Latvian Spoofing – NordVPN is the top dog of the VPN industry, with its truly massive network encompassing countries like Latvia, offering secure spoofing via NordLynx no matter where you are in the world.
Surfshark – Our favorite new-school VPN, offering the most up-to-date privacy provisions at a fraction of the price of many other providers.
ExpressVPN – A tried-and-true favorite, especially for unblocking Netflix due to its insane connection speeds.
PrivateVPN – This provider owns and operates its entire network, enabling true transparency in how your data is handled.
If you're looking for a fast and effective way of changing your IP address, using a VPN is definitely the way to go. With the right service you can get a Latvian IP address with just a few clicks! This is advantageous because Latvia boasts some of the strongest internet freedoms in the world. By routing your data through this country, you too can enjoy unfettered access to the internet.
Below we've provided a complete guide for finding the best VPN to use for IP addresses from Latvia, allowing you to protect your devices and surf the web with complete peace of mind.
30-days money back guarantee
Finding the Best VPN for a Latvian IP Address
VPNs provide the right level of security to help keep you safe online. This is especially important for countries like Latvia, which border regions with strict censorship control over the world wide web. But how do you pick the right VPN for a Latvian IP address that delivers the best possible experience? We've provided a few tips below to set you on the right path.
Criteria for Selecting a VPN
VPNs are good at two main things: data security through strong encryption, and location variability with virtual IP addresses. Both of these features work together to create a safe online environment for everyone involved, and both are necessary to enjoy a free and open internet.
To help cut through the noise, we've provided a list of selection criteria below. Each is an important part of choosing a reliable VPN. We used these features to make our VPN recommendations in the next section, so you know you'll always have the best connection possible.
Best VPNs to Get a Latvian IP Address Anywhere
If choosing a VPN is still overwhelming, don't worry, we've made it easy. Below are our recommendations for the best VPNs to use for getting a Latvian IP address. Each one is fast, secure, safe, and reliable.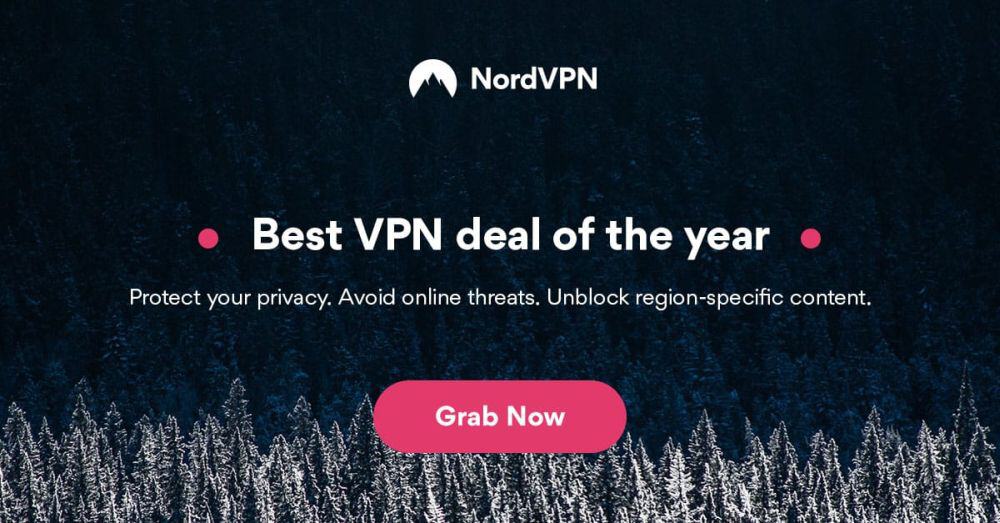 NordVPN is one of the most trusted and reliable VPNs on the market. The company has made a name for itself by providing fast servers and easy to use software for a variety of devices, including PCs, tablets, and smartphones. What really stands out about NordVPN is the size of its network, currently weighing in at over 5,500 servers in 59 different countries–more than twice the size of the nearest competitor. NordVPN also delivers unique services thanks to this large network, including double encryption, location obfuscation, dedicated IP addresses, and anti-DDoS options.
NordVPN has a strict and thorough zero-logging policy that covers everything from bandwidth to time stamps, traffic to IP addresses, meaning your activity is never recorded or shared with third parties. Backing this is 256-bit AES encryption on all data, an automatic kill switch, DNS leak protection, and a host of customizable encryption features to keep you safe online.
NordVPN's massive network offers 13 different servers within Latvia. These include onion over VPN features and P2P servers for fast torrent downloading.
Read our full NordVPN review.
Pros
SPECIAL OFFER: 2-yr plan (68% off - link below)
GooglePlay users rating: 4.3/5.0
2,048-bit SSL keys and DNS leak protection
No logs and encrypted connections for total privacy
Live chat support is available.
Cons
Not much
Refund processing can take up to 30 days.

Surfshark recently made its debut in 2019, and has made big waves in the VPN industry for its top-shelf protections and modest price point. Among its many capabilities is ready spoofing to Latvian servers–a huge boon to anyone looking to access a freer version of the Internet (or for anyone with an appreciation for geoblocked Latvian content). In total, there are over 3200 Surfshark servers in 65 countries, with static IP and multi-hop connections available.
There are three ways to connect, via OpenVPN, IKEv2/IPSec, or WireGuard, each of which makes use of the unbreakable 256-AES-GCM encryption cipher. These tunnels are all but unbreakable, and differ primarily in how fast they are on your specific device. And indeed, all around Surfshark speeds are great, and more than enough for HD streaming, gaming, and P2P downloads.
No matter how you use Surfshark, you're guaranteed a high level of anonymity thanks to their strict no-logging policy.
Pros
Bypass government censorship with NoBorders mode
Unblock Netflix on any server, no more picking and choosing
VPN split tunneling available
Zero logging policy ensures your activity can't be used against you
24/7 live chat ensures maximum uptime.
Cons
Overall, not much to complain about
Young VPN still has plenty of room to grow in terms of advanced functionality.
Read our full Surfshark review.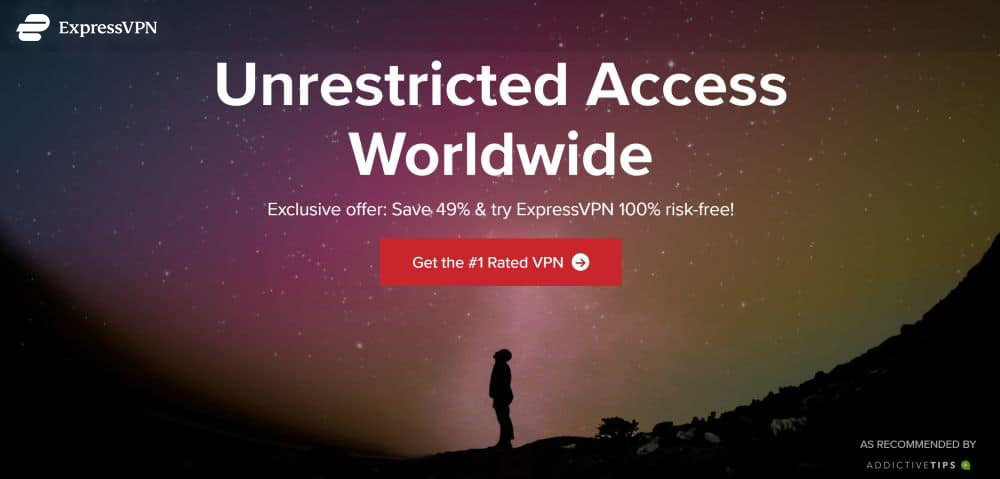 ExpressVPN has a reputation for being one of the fastest and easiest to use VPNs around. With ExpressVPN, you can connect your smartphone, PC, or other devices to the internet with ease, all while remaining safe and secure behind a wall of encryption. Thanks to ExpressVPN's focus on user experience, you'll never have to worry about setup or connection issues, as the software takes care of all the details for you!
On offer is a large network of over 3,000 servers in 94 countries, giving you excellent connection speeds with anonymous IP addresses across the globe. ExpressVPN's privacy features also keep you secure with 256-bit AES encryption, and a zero-logging policy on traffic, DNS requests, and IP addresses. DNS leak protection and an automatic kill switch deliver a reliable safety net in case of an accidental disconnect or other internet issue.
ExpressVPN offers multiple locations in Latvia for fast access to Latvian IP addresses. You can also enjoy several alternative encryption protocols for a boost in online security.
Read our full ExpressVPN review.
Pros
Unblocking Netflix USA, iPlayer, Amazon Prime
Fastest servers we have tested
Torrenting/P2P allowed
No logging policy well enforced
Customer Service (24/7 Chat).
Cons
Power-users configuration options.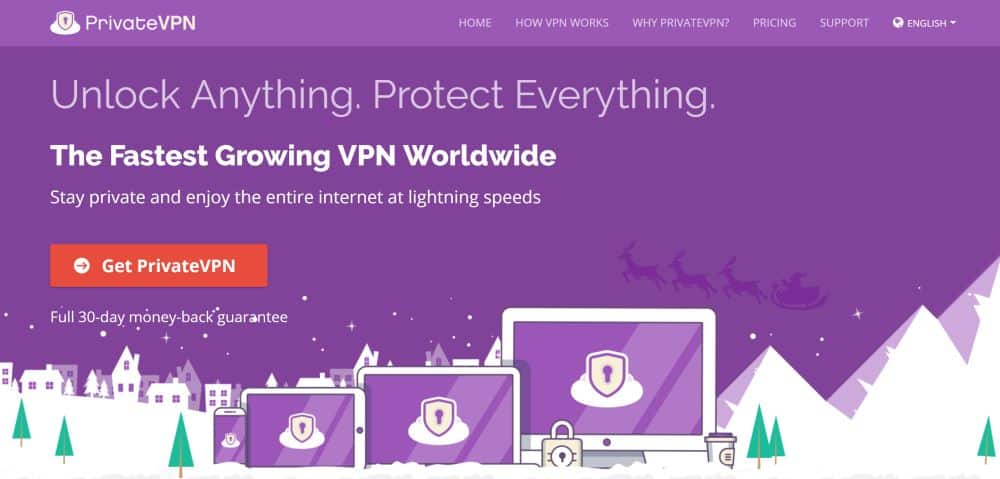 PrivateVPN has just the right combination of VPN features to make it the perfect choice for first-time VPN users. The service delivers a balanced combination of speed and security without sacrificing functionality, allowing you to stay safe while streaming movies, checking your e-mail, or browsing social media. PrivateVPN accomplishes this with lightweight and intuitive software that's accessible from Android and iOS smartphones and desktop PCs alike. It's incredibly easy to use, so all you have to do is log in and enjoy!
Your subscription gets you access to PrivateVPN's reliable network of 150+ servers in around 60 different countries, enough to deliver good speeds and high IP address variety regardless of location. The company locks down data all data passing through this network with 256-bit AES encryption, and it keeps your connection safe with an automatic kill switch, DNS leak protection, and a zero logging policy on traffic.
PrivateVPN's network covers Latvia with at least one server location inside the country. It may not sound like a lot, but when you consider most VPN services won't have even a single server within this tiny nation, you realize it's a gem of a way to access Latvian IP addresses with ease!
How to Get Your Latvian IP Address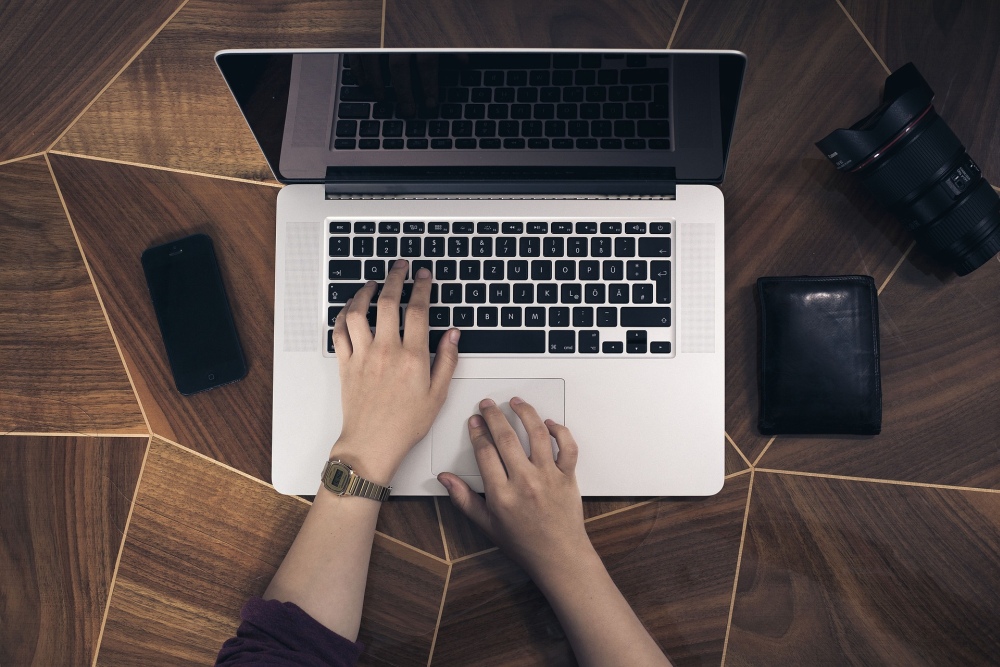 The hardest part of getting a Latvian IP address is being able to find the best VPN that allows you to do so. Once that challenge is out of the way, you're home free. Our VPN recommendations should cut down on your research time at the very least. Now you're ready to get things set up!
Step 1 – Download and Connect
VPN apps are made to be as easy to install as possible. Most services will provide detailed instructions on how to get the app up and running. You can also use the steps below to get started. The specific installation details will be different for every VPN, so if you run into any trouble, refer to your VPN's support pages for assistance.
In your PC web browser, sign into your VPN account and download the software. Mobile users may need to download the app from their smartphone.
Install the app on your device, launch it, then enter your login credentials.
Open the list of servers and choose a located inside of Latvia.
Connect to the server. Give the VPN a few moments to resolve the connection.
Open a web browser or app and use it with your new Latvian IP!
Step 2 – Verify Your IP
After you connect to a Latvian server, you should immediately have a Latvian IP address. It's a good idea to perform a quick third party test just to be sure, however. The steps below will help you do just that. It's optional, but since it only takes a second, why not do it?
Open your VPN software and make sure it's connected to a server in Latvia.
Open a web browser and go to ipleak.net.
Wait for the page to load and automatically run an IP address lookup.
Look at the box at the top of the page beneath "Your IP addresses". If it shows Latvia, you're set.
If the box shows your physical location, you may need to check with your VPN provider to resolve an IP leak errors.
Step 3 – Enjoy a Private Internet Connection
With your Latvian IP address ready and verified, it's time to surf the web! You can now visit services like Netflix or YouTube and load videos otherwise restricted to people currently residing in Latvia. You can even do this from devices like tablets, smartphones, or Fire TV!
Why Use a Latvian IP Address?
What do you get out of using a VPN to score a Latvian IP address? Actually, the benefits are enormous! Below are just a few of the more popular extras you can enjoy after following the guides above.
Retain Local Residency in Latvia
If you're a Latvian resident traveling abroad, you may run into issues accessing your home accounts. Banks, credit cards, and other services often restrict access to users with the right IP address. This is a smart security feature on their part, but it's certainly frustrating if you travel somewhere for holiday and can't log in.
A VPN can quickly fix this problem by giving you a Latvian IP address no matter where you're located. Now you can switch IPs and access everything, the same as if you were sitting at home!
Watch Videos from Latvia
Every time you visit Netflix, Hulu, HBO Go, YouTube, or Amazon Video, you're secretly served a different selection of videos. These sites restrict which movies and TV shows appear on your screen based on IP addresses. If you want to watch movies from the U.S., Canada, or the UK, you have to access the site with an IP from those countries. Otherwise, you're out of luck.
VPNs neatly bypass this restriction, and they keep you safe and anonymous while doing it. By changing your virtual location to a different IP you can instantly access movies and TV shows from another country, including Latvia. Now you can log it, choose a new country, and watch whatever videos you want, no matter where you're at!
Unblock Latvian Websites
An increasing number of websites and online services have started artificially blocking or altering websites based on user location, which is determined by an IP address. If you live in or travel to Canada, for example, and visit an international website, you'll see different content and advertisements than someone from the U.S. This often holds true for sites within Latvia, as well. With a VPN and a Latvian IP address, you can quickly cut through the firewalls and see the site as it was meant to be displayed, no filtering or censoring involved.
Defeat Throttling
Speed throttling is a growing concern among internet subscribers. The practice is increasingly common around the world as service providers try to increase profits from their customers. Fortunately, VPNs can cut through most of these artificial speed slowdowns, all without any extra configuration. Even if you don't live in Latvia or use a Latvian IP address, a VPN can keep your internet speeds at peak performance. Good VPNs maintain high quality proxy servers, so if you're in a nearby country to Latvia with somewhat less permissive internet freedom policies (for instance: Russia), your Latvian connection will provide very useable speeds relative to a farther-flung country like the USA.
Conclusion
It's not difficult to get a Latvian IP address. Making sure you use the right methods to do it, however, can take some time and consideration. Using our guides above along with the list of recommended VPN services, you can quickly and effortlessly cut through the rubbish and secure your internet connection with just a few clicks.
What does a Latvian IP address allow you to do that you couldn't normally within your own country? Did you find our recommendations fit your needs? Let us know in a comment below!