We are reader supported and may earn a commission when you buy through links on our site.
Learn more
How to Get a Swedish IP Address From Anywhere
If you're looking for access to the free and open Internet, spoof a Swedish IP address with a VPN. If you're not sure how to do this, this guide is for you. You'll learn how VPNs and IP addresses work, plus how to pretend to be in another country online in order to evade censorship and unblock websites.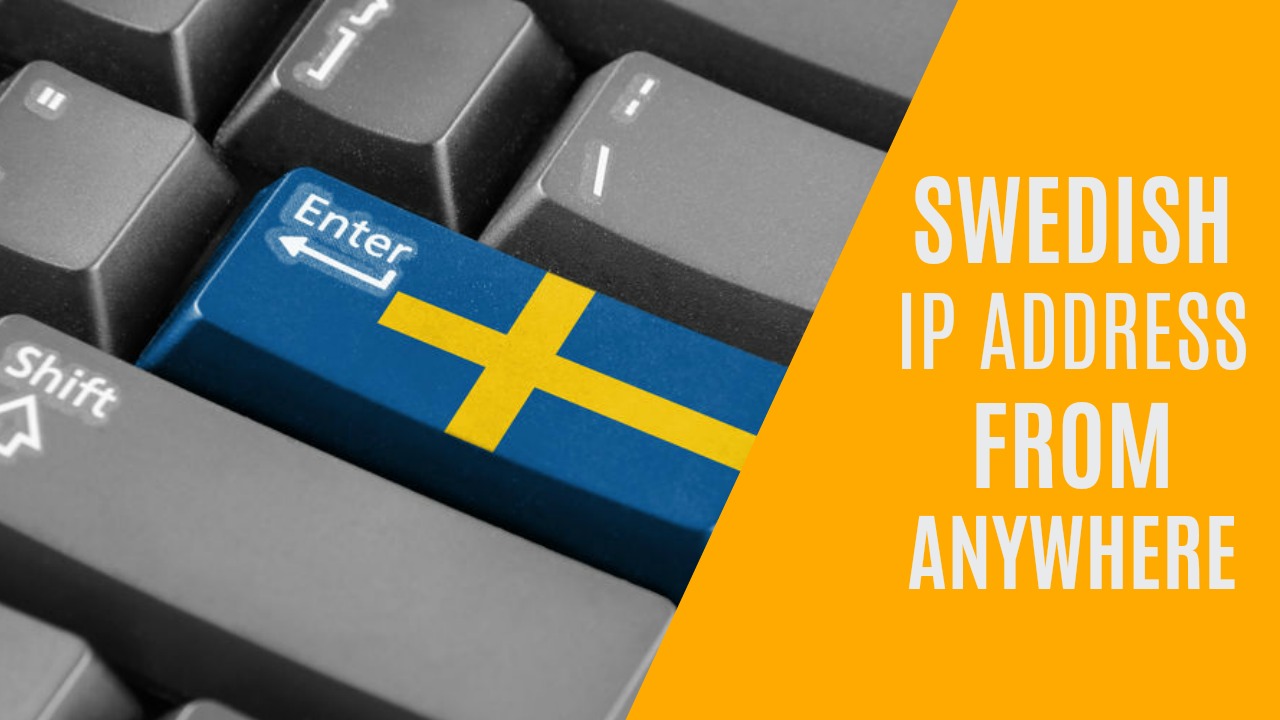 Sweden has some of the strongest internet user rights protections in the world. If you want to be able to browse the internet freely and to access content which is blocked or forbidden in your country, then you need a Swedish IP address. In doing so, you will be able to access all sorts of content that is impossible to access from your home country.
Need to spoof into Sweden? Get access to encrypted Swedish servers with these VPNs:
NordVPN – Best for Swedish Spoofing – NordVPN offers the perfect blend of network size and specialist utility, providing P2P, obfuscated, and multi-hop connections into Sweden.
Surfshark – An affordable VPN with tons of advanced features. Share with a friend thanks to unlimited simultaneous connections.
ExpressVPN – The classic choice for speed, this provider recently rolled out Lightway encryption for even better performance.
CyberGhost – Offers a staggeringly large server network, but is super easy to use even for VPN newbies.
The best way to get a Swedish IP address is to use a virtual private network. With a VPN, you can quickly and safely hide your real IP address and mask it with one from another country. Doing so will help to improve your digital security and privacy while unblocking content all over the internet. Read on to learn more and to find out how to get a Swedish IP address from anywhere.
30-days money back guarantee
Get A Swedish IP Address Easily Using a VPN
An easy way to get a Swedish IP address is to use a VPN. This works by installing a piece of software onto your device which encrypts all of the data that your device sends over the internet. This encrypted data is protected so that no one else can see what it contains unless they have the decryption key. The encrypted data is sent through your ISP to a server which is run by your VPN provider. At this server, the data is decrypted and rejoins the rest of the internet.
When this happens, your data is assigned an IP address based on the location of the server. So your real IP address is hidden and instead you are given an IP address from the country that the server is in. Thus, when you connect to a server in Sweden, you will be given a Swedish IP address.
After that, you can continue to use the internet as normal, but your traffic will appear to originate from Sweden and you can get around censorship, unblock websites, or access Swedish regional content like TV channel websites from anywhere in the world.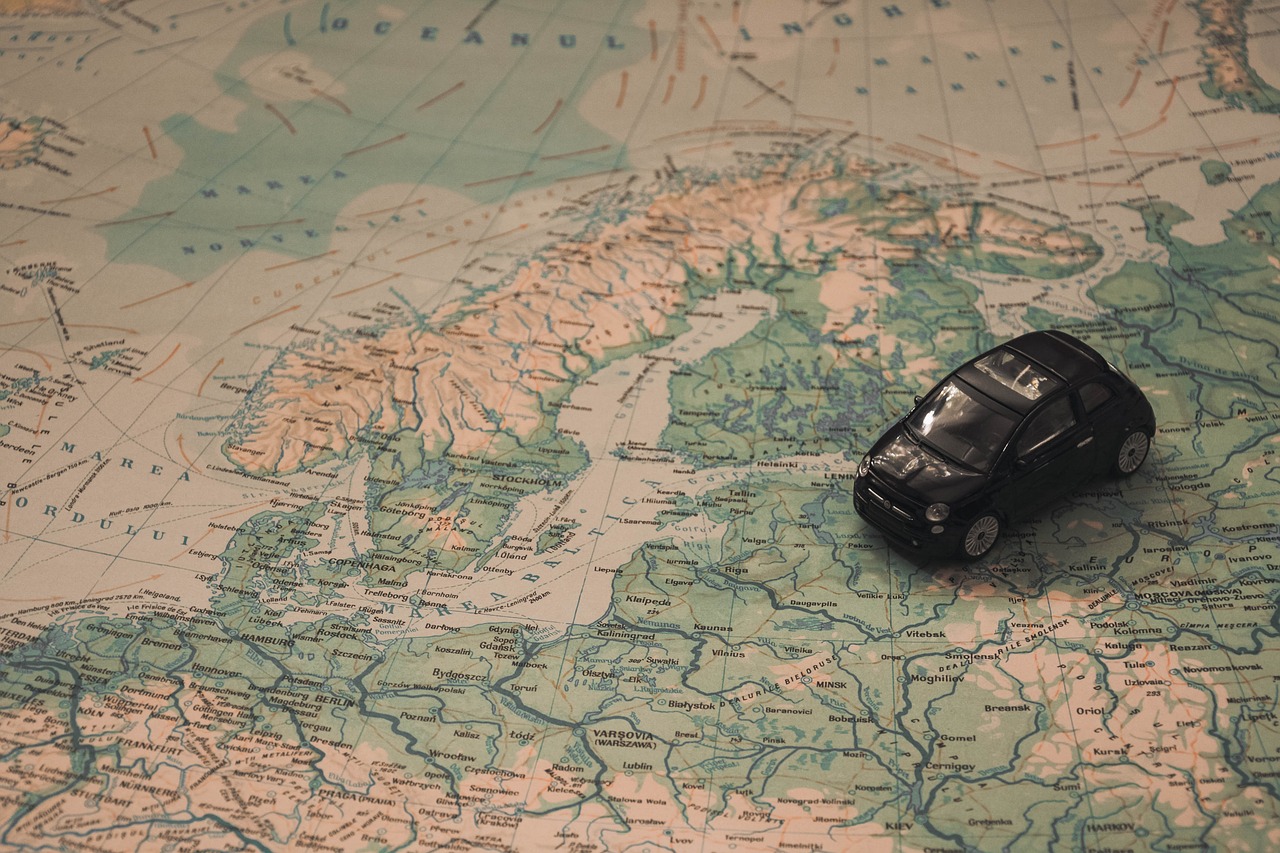 A VPN Improves Your Security Too
In addition to making it easy to get a Swedish IP address, there are a number of security advantages to using a VPN. When your data is encrypted, it means that no outsiders can observe, track, or interfere with that data. So you don't have to worry about the government snooping on your internet use or spying on your online messages.
Something that many people don't realise is that without a VPN, your ISP can see every site you visit and can track exactly what you do online. This means that if you visit an illegal streaming site or use direct downloads, then your ISP can see. Worst of all, if you use torrents then it is extremely easy for your ISP to identify the traffic and to alert copyright holders or law enforcement. If you are going to download files then you absolutely must use a VPN to keep yourself safe.
There are risks of cyber crime online that you should be aware of too. For example, did you know that when you use a public wifi network this the ones you find at cafes, that other users on the network can see your data and may even be able to steal your personal information? To avoid having your identity stolen when on public wifi, you need a VPN to encrypt your data even from other users on the same network. A VPN can also help to keep you safe from other online threats like phishing or vishing.
Should You Use A Proxy Or VPN?
A different method for getting a Swedish IP address is to use a proxy service. A proxy works by leaving your data as is, but changing the server that is used to identify the origin of the data from your real location to a location chosen by the proxy service. This means that your data is not encrypted and is simply passed through a "tunnel" so that is appears to have originated in Sweden.
Proxy services used to be popular as they were historically cheaper and faster than a VPN service. However, because a proxy does not encrypt your data, you do not get any of the security and privacy benefits of a VPN. Now that VPN services are both very affordable and much faster thanks to cheaper server availability, we think it's clearly more beneficial to use a VPN rather than a proxy.
How To Choose Your VPN
There are tones of options for VPN providers out there, and if you're new to VPNs then you might be wondering how you should choose the right provider for you. The first thing to note is that you should stay away from free VPN services, as they may make their money in shady ways like selling off user data. In some cases, free VPN providers have even been known to make their users part of a botnet. For security reasons, it is far more advisable to pay a small amount each month for a trustworthy and reputable VPN service that you can have confidence in.
We look at the following factors when choosing a VPN for recommendation:
Our Recommended VPNs To Get A Swedish IP Address Abroad
If you'd rather skip the heavy research and choose a reputable provider fast, check out our list of the best VPNs to spoof a Swedish IP address from anywhere in the world: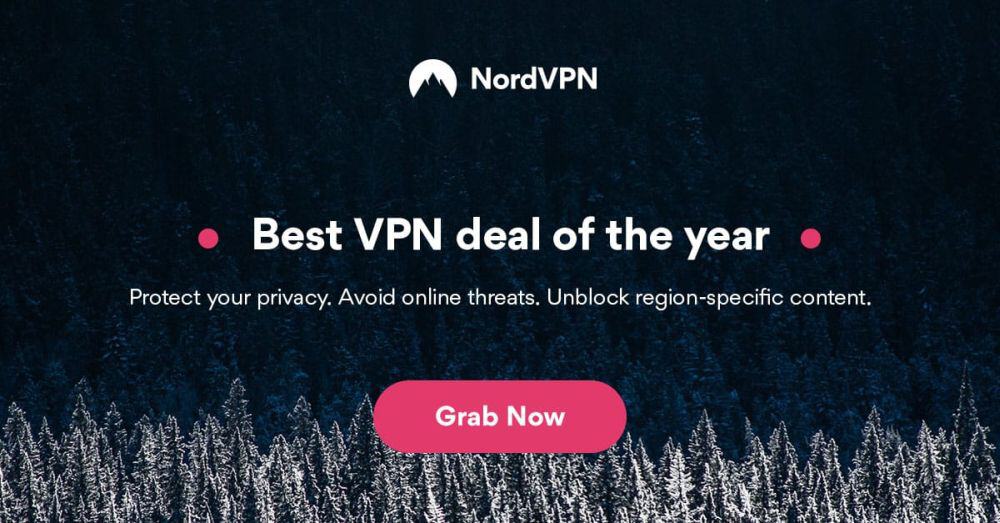 True to its name, NordVPN is a VPN based on the principals of internet freedom that are prominent in the Nordic countries, and as such it offers both excellent security and a high degree of flexibility. The security features include the industry-standard 256-bit encryption and no-logging policy, along with more advanced options such as both a general and an app-specific kill switch that will cut off your internet connection if the VPN goes down so that you don't accidentally send data over an unsecured connection (which is an important feature for torrent users), and a CyberSec security option to block ads and protect your device from malware.
There are loads of servers to choose from (more than 5,400 servers in 59 different countries), with a massive 184 servers in Sweden that you can use to get a Swedish IP address. This includes speciality servers for P2P downloading, onion over VPN for extra anonymity, double VPN where your data is encrypted twice over for the best security, and obfuscated servers which you can use to protect your traffic even on networks which do not allow VPNs such as those in China. The connections are fast and are ideal for browsing, streaming, and downloading. The software can be installed on devices running Windows, Mac OS, Linux, iOS, Chrome OS, Android, or Windows Phone.
Read our full NordVPN review.
Pros
SPECIAL OFFER: 2-yr plan (68% off - link below)
No bandwidth caps
Allows multiple connections (6 devices)
Extra-secure Double VPN for data encryption
30-day money back guarantee.
Cons
Automatic server selection can be unreliable
Sometimes slow in procesing refunds (but always do).

Since its launch in 2019, Surfshark has rapidly expanded its network to encompass more than 3200 servers in 65 countries. Fortunately, Sweden is included, and they look to be constantly adding more nodes all the time. Each connection is secured by 256-AES-GCM encryption, which protects tunnels established via OpenVPN, IKEv2/IPSec, WireGuard. Pick the one best optimized for your use-case and device, or assign settings to individual Wi-Fi networks for flexible utility on the go.
Surfshark is an outstanding choice for spoofing into Sweden because it "just works" to unblock popular streaming sites, like Netflix. Thanks to built-in smart DNS, Camouflage obfuscation, and even a dedicated anti-censorship mode, you'll be able to fool any website into serving content as if you were a local. Performance is great across the board, and their RAM-only server infrastructure physically prevents Surfshark from keeping logs of your activity.
Pros
Break through harsh censorship to securely access social media and foreign news sites
One of the first VPNs to implement RAM-only servers
Accepts all major credit cards, Apple, Google, and Amazon Pay, PayPal, and even Bitcoin
Absolutely no logging of connection data, IP addresses, bandwidth used, or traffic
24/7 live chat ensures maximum uptime.
Cons
Server network is not nearly as expansive as major competitors
Apps don't allow for much manual fiddling for power users.
Read our full Surfshark review.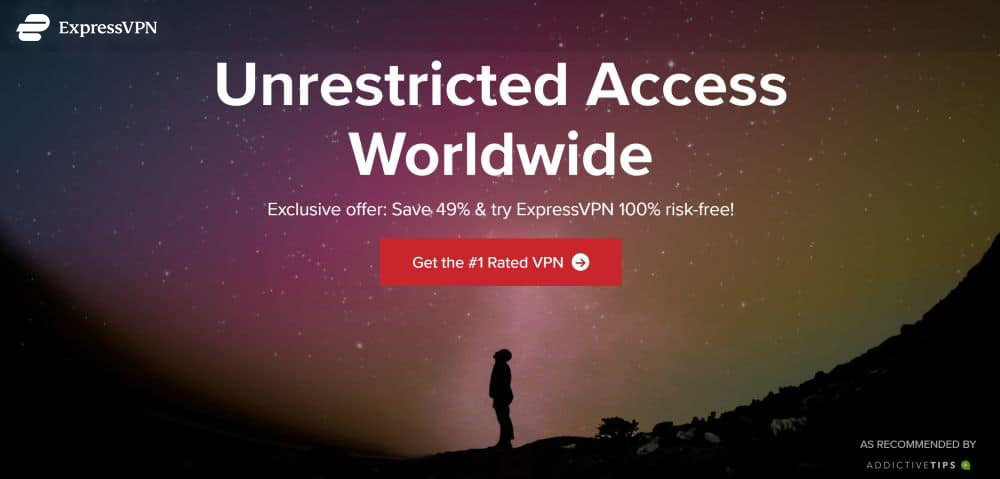 ExpressVPN is a VPN you'll see at the top of recommendation lists all over the internet due to its strengths in all the key areas. In terms of security, your data will be kept safe with strong 256-bit encryption, and there is a no logging policy so you can be sure that your data will be kept private. In the software you'll find other security features too like an IP address checker to ensure your real IP address is hidden, DNS leak protection to keep you safe from leaking data through your DNS use, and a kill switch to cut off your internet if the VPN goes down.
A major strength of ExpressVPN is the speed of its connections, which are super fast and are perfect for bandwidth intense tasks like streaming and downloading. There is a large network of 3,000+ servers in 94 different countries that you can connect to, including several servers at two different locations in Sweden which you can use to get a Swedish IP address. The software can be installed on a range of platforms like Windows, Mac OS, Linux, and Android, and there are also browser extensions available for the Google Chrome, Mozilla Firefox, and Apple Safari browsers.
Read our full ExpressVPN review.
Pros
Unblocking Netflix, iPlayer, Hulu, Amazon Prime
Super fast servers
Govt-level AES-256 encryption
Strict no-logs policy for personal information
24/7 Live Chat.
Cons
Slightly pricier than competition.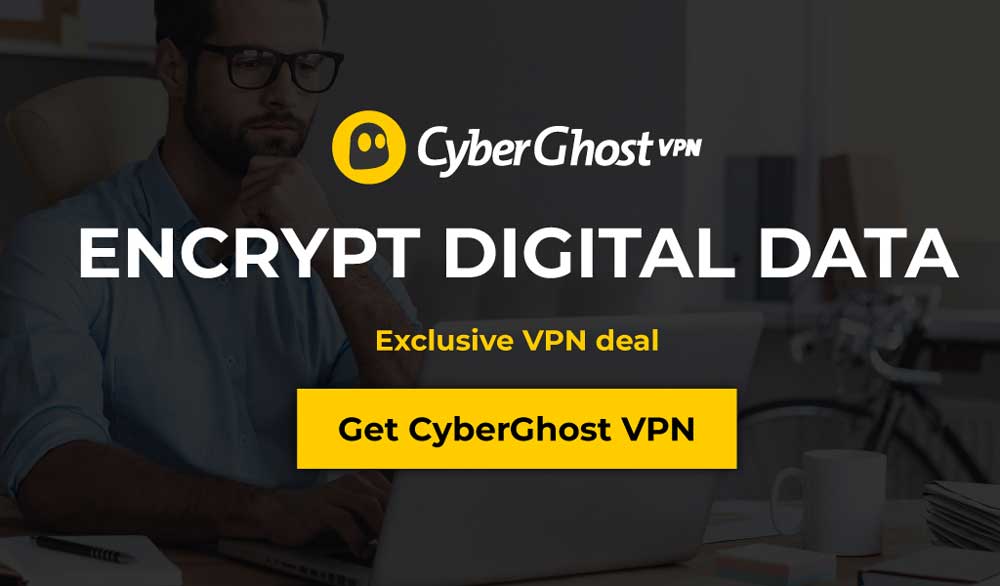 CyberGhost is a VPN that is incredibly easy to use. With software with a visual interface and colourful option, you can pick the feature that you need, like browsing anonymously, using torrents anonymously, or unblocking streaming sites. Once you have selected your option, a server will be chosen for you and configured for your needs automatically, so you don't need to fiddle with any settings. You just click your selection and you'll be connected and you're ready to use the internet. If you do want to choose a server yourself, this is also possible. There are a total of 5,900 servers available in 90 countries, including 96 servers in Sweden so you can get a Swedish IP address easily.
The security is exceptional, with strong 256-bit encryption and a no logging policy. The connections are plenty fast enough for browsing, streaming, downloading, or performing other tasks online, and the software is available for iOS, Android, Windows, and Mac OS.
Read our full CyberGhost review.
Pros
SPECIAL OFFER: 79%OFF
P2P allowed on any server except in US and Russia
Jurisdiction in Romania
Strict no-logging policy
24/7 Live Chat Support.
Cons
Doesn't unblock all streaming services.
What You Can Do With A Swedish IP Address
There are many reasons that you might want a Swedish IP address. One of the most common is if you want to use file sharing sites, or torrents in particular. File sharing sites like The Pirate Bay or Limetorrents are blocked in many countries due to copyright infringement, meaning that you cannot access these sites from these countries. But you can access these sites with a Swedish IP address, as copyright laws are much more liberal in Sweden than most other places in the world. Fans of file sharing sites will appreciate how much easier it is to access these sites with an IP based in Sweden.
A second reason to get a Swedish IP address is if you want to watch Swedish content from abroad. Maybe you are an expat, or a Swede on holiday. Or maybe you are a big fan of Scandinavian crime dramas and you want to be able to watch Swedish TV channels online. The good news is that most Swedish TV channels offer their content freely to stream online. The bad news is that you must be in Sweden to enjoy this privilege. That is, of course, unless you spoof a local IP address with a VPN.
READ ALSO: VPNs That Work To Unblock Netflix Sweden Abroad
Finally, you may need to get around government censorship or web blocking. Governments can decide to completely block a website from their country, because they disagree with the content or because it is embarrassing to those in power. Sweden has a strong anti-censorship approach, and as such very few sites are blocked within the country.
Conclusion
A Swedish IP address can be useful to get around censorship, to access blocked websites, and to access region locked content. With a VPN, you can easily get a Swedish IP address with just a few clicks. In addition, a VPN will help to keep you safe from cyber threats, and will also protect your privacy and prevent others from accessing information about your online activities. We've recommended a number of VPNs that you can use to get a Swedish IP address.
Have you tried out any of these VPNs? And do you like to use a Swedish IP address for accessing content? Let us know about your experiences in the comments below.