We are reader supported and may earn a commission when you buy through links on our site.
Learn more
Best VPNs for Comcast: Fast, Secure, Bypassing ISP Throttling
If Comcast hasn't done anything to earn your trust recently (and it probably hasn't), you can take back control of your privacy online with a VPN. We'll show you the best providers for enhancing your security on Comcast's Xfinity network and blocking this ISP from snooping and throttling your connection.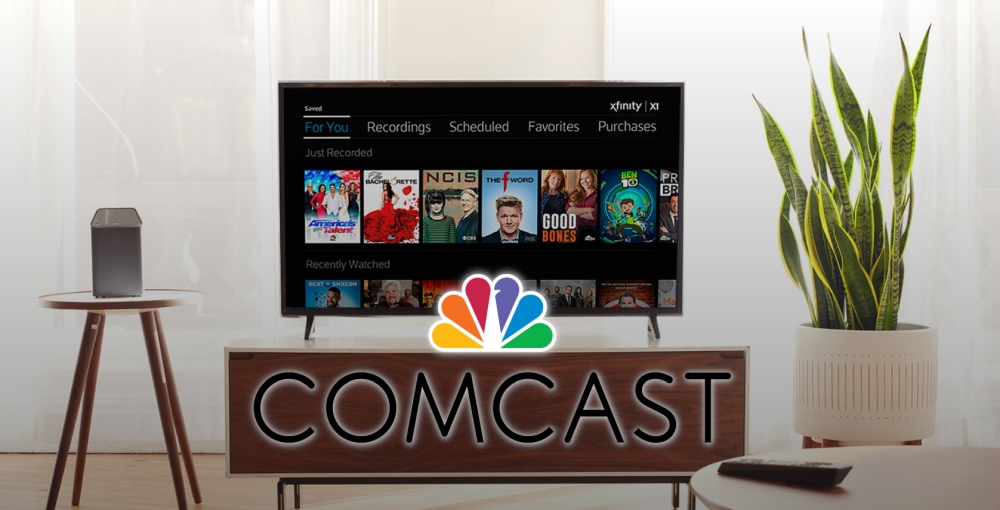 Comcast has steadily slipped out of favor over the last several years. Users cite poor customer service as one of Comcast's biggest flaws, but the company has been shown to be a big player in political lobbying and is known to engage in billing schemes many users feel are unnecessary and unfair. Comcast is also one of the more outspoken supporters of destroying net neutrality, as well, leading many to fear the company would be one of the first to implement internet fast lanes if given the chance.
Whether you suspect Comcast is throttling your Xfinity Internet or you just want to access geoblocked content, use a VPN to take control into your own hands:
NordVPN – Best Comcast VPN – NordVPN has a long history of foiling the anti-consumer practices of telecom monopolies like Comcast. Block ISP tracking, access restricted content, and say goodbye to throttling for good with NordLynx encryption on your side.
Surfshark – Protect every one of your devices, thanks to unlimited simultaneous connections, and browse in safety with CleanWeb protection.
ExpressVPN – Do a lot of streaming in HD? How about next-gen gaming? Pick the VPN with the fastest connection speeds to avoid lag, latency, and buffering.
CyberGhost – An outstanding all-rounder VPN with tons of servers, an easy user interface, and robust privacy provisions.
PrivateVPN – The smallest network we recommend, 100% owned by the provider for superior transparency in how your data is handled.
PureVPN – A full-features VPN with a network spanning more than 140 countries for spoofing into any corner of the globe.
Despite its position in the public eye, Comcast is still a huge cable and communications company. Its Xfinity program serves tens of millions of customers by providing both cable TV service and internet connections. While dealing with their customer service and billing practices is almost entirely out of the public's hands, there is something everyone can do to protect their privacy and maintain net neutrality in the face of Comcast's questionable practices: install a VPN.
Below we cover the best VPNs to use with Comcast and Comcast Xfinity, including methods to encrypt your data and hide your identity so you can use the internet without giving up your data or your freedom.
30-days money back guarantee
How to Find the Best VPN for Comcast
It's never easy to find the right virtual private network, whatever your needs may be. When looking for a provider to use with Comcast, you'll have a special set of required features to hunt for, as well. For example, you have to find a VPN with strong encryption and a good privacy policy to help keep you safe from Comcast's potential data logging and internet fast lanes.
How Do VPNs Protect Me?
VPNs, or virtual private networks, create a sort of tunnel between you and the internet. When you sign up for a service and install an app on your device, data that leaves your PC or smartphone gets encrypted before it leaves your home. This process wraps every piece of information in a layer of unbreakable code, making it impossible for third parties (including Comcast) to see what websites you're visiting, what streams you access, and what files you're downloading.
In addition to basic data security, VPNs also provide a measure of online anonymity. Those packets of unreadable, encrypted information are stamped with your IP address, one that can be used to trace activity back to your real life location. By sending them through a VPN first, that information is removed and replaced with a non-local, virtual IP address, one that isn't connected to your identity at all.
With a VPN active, you can essentially stay invisible online. Your activity remains hidden, your identity secure, and your personal data perfectly private. All you have to do is run a VPN app in the background and you're set.
Criteria for Selecting a VPN for Comcast
It isn't easy researching VPNs, nor is it easy to pick the best one to use with Comcast. In the next section we present our recommended providers to help keep you safe online. We used the following criteria to make those selections, ensuring you get the best, most private experience possible, even if you have to use Comcast to access the internet.
Top 6 Best VPNs for Comcast
Now it's time to secure your Comcast internet so you can surf the web freely. Any of the below VPNs will help keep your identity secure and your activity safe, even if your ISP tries to record your activity. They're also fast, extremely easy to use, and surprisingly affordable.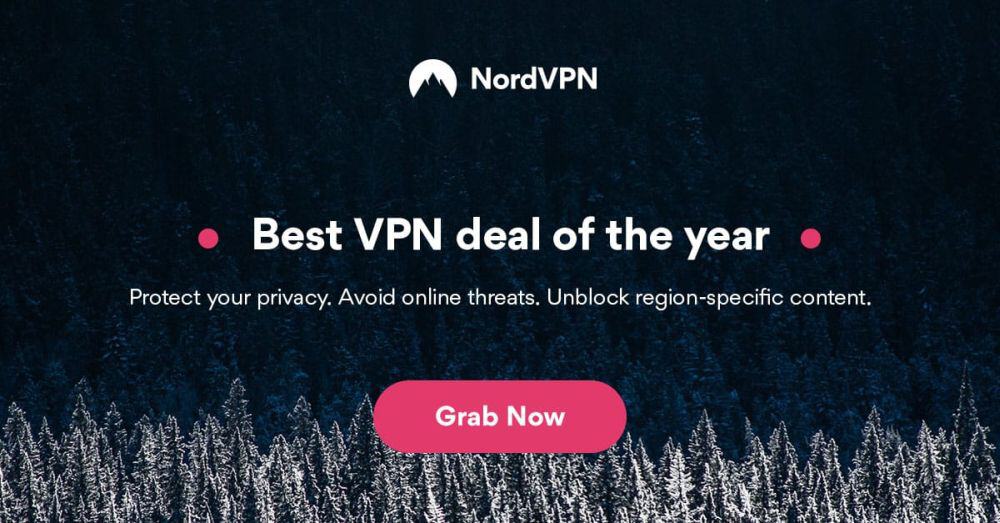 NordVPN offers one of the best VPN experiences in the market. The long-running and reliable service keeps users safe with incredibly strong privacy practices across the board, allowing you to stay invisible without sacrificing speed. What stands out the most about NordVPN is the size of its network. The list is constantly growing, but right now it sits at over 5,500 servers in 59 different countries–an incredible feat of networking. With NordVPN, you'll always be able to connect to a fast server, no matter where you go.
NordVPN provides several unique features not found in other VPNs, including double encryption servers, location obfuscation features, dedicated IP addresses, and anti-DDoS servers. There's also a thorough zero-logging policy that covers everything from bandwidth to time stamps, traffic to IP addresses, meaning your activity is never recorded or shared with third parties. Backing this is 256-bit AES encryption on all data, an automatic kill switch, DNS leak protection, and a host of customizable encryption features.
Read our full NordVPN review.
Pros
SPECIAL OFFER: 2-yr plan (68% off - link below)
Over 5,400 servers in 61 countries
No IP/DNS leaks found
Extra-secure Double VPN for data encryption
30-day money back guarantee.
Cons
Some servers can be slow and unreliable
Apps can be a bit cumbersome to use.

Among the newest generation of VPNs launched in the past few years, Surfshark stands head and shoulders above the rest, even going toe-to-toe with industry titans. And if you're on a budget, you may find Surfshark occupies the perfect niche. It costs a fraction of what other top-tier providers do, yet you can protect every one of your devices (or share your subscription with a friend) with zero penalties.
What's more, the protections you get are second to none. NSA-grade 256-AES-GCM encryption, a kill switch, IP/DNS/WebRTC leak protections, a strong no-logging policy, blanket obfuscation, smart DNS settings, and even malware blocking are all on-board the Surfshark experience. Connect to over 3200 servers in 65 countries, accessing sites like Netflix with ease. And because it's all anonymous, there's nothing Comcast can do to identify and throttle your traffic.
Pros
Break through harsh censorship to securely access social media and foreign news sites
Unlimited server switching
IP, DNS and WebRTC leak protection plus kill switch
Zero logging policy ensures your activity can't be used against you
Get help any time of day via email, phone, or live chat.
Cons
Speeds occasionally suffer a noticeable drop
Apps don't allow for much manual fiddling for power users.
Read our full Surfshark review.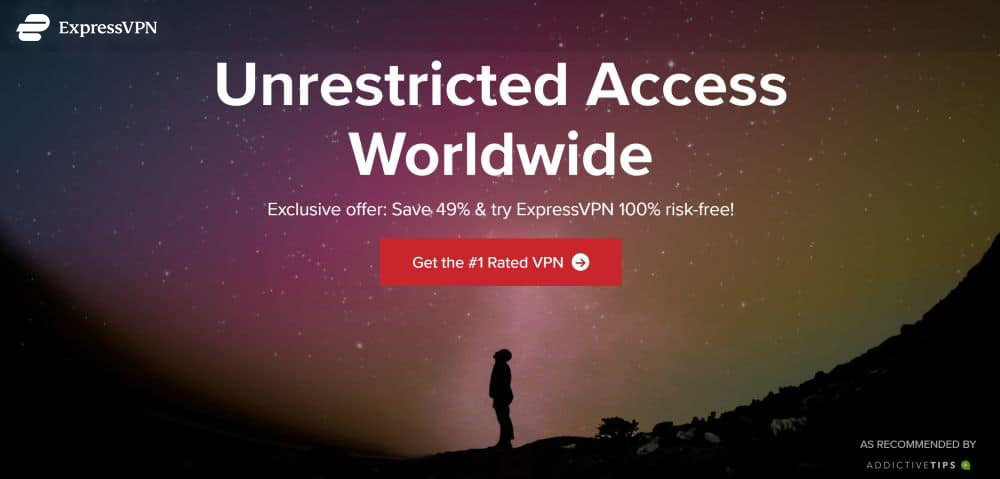 ExpressVPN has a fantastic reputation for fast speeds, reliable security, and easy to use software. The company works to deliver an all-around top-notch VPN experience for every single user, making it as simple as possible to sign up and connect with just a few clicks. ExpressVPN delivers lightning fast servers paired with intuitive software for a variety of devices, including smartphones, PCs, tablets, and laptops. It doesn't matter what hardware you want to connect from, ExpressVPN can keep you secure while providing fast connections, every time.
ExpressVPN runs a large and stable network of over 3,000 servers in 94 countries, giving users excellent connection speeds along with fantastic anonymous IP address variety. Their privacy features also keep you secure with 256-bit AES encryption, and a zero-logging policy on traffic, DNS requests, and IP addresses. DNS leak protection and an automatic kill switch deliver a reliable safety net in case of an accidental disconnect or other internet issue.
Read our full ExpressVPN review.
Pros
Unblocking Netflix USA, iPlayer, Amazon Prime
Super fast, reliable connection
Secure encryption & VPN protocols
No logs for personal data
Great customer service via chat.
Cons
Expensive month-to-month plan.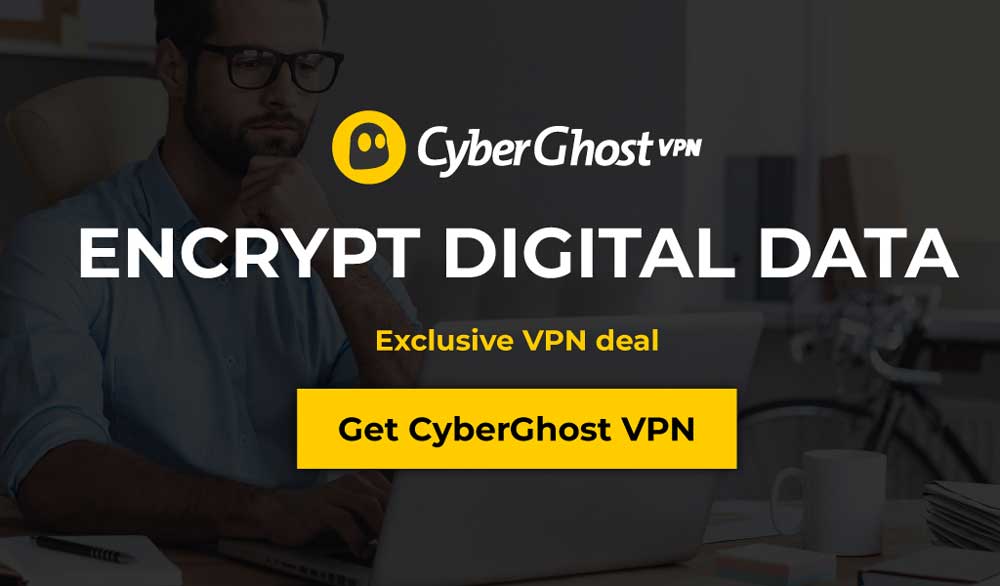 If you're looking for a fast and reliable VPN service, CyberGhost is the way to go. The company offers incredible speeds thanks to a huge network of 5,900 servers in 90 different countries–enough to guarantee a great connection no matter where you live, work, or travel. With CyberGhost you also won't have to worry about connection issues or internet slowdown thanks to the high reliability of the network. Simply sign up, log in, and enjoy a private internet.
CyberGhost's strong privacy features are perfect for Comcast or any other internet service provider. It keeps you safe with 256-bit AES encryption on all data, a zero-logging policy on traffic, time stamps, and IP address, and both DNS leak protection and an automatic kill switch. These features hide your identity each time you go online, allowing you to connect with fully encrypted data and a hidden identity no matter where you go.
Read our full CyberGhost review.
Pros
Unblocking Netflix USA, iPlayer, Amazon Prime, YouTube
P2P allowed on any server except in US and Russia
Jurisdiction in Romania
Zero logs and good privacy features
24/7 Live Support.
Cons
Some streaming sites cannot be unblocked.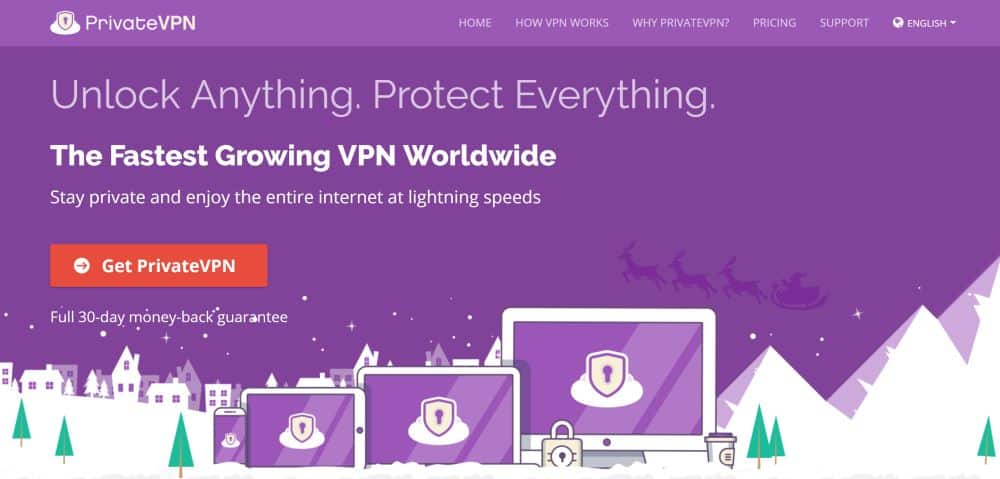 PrivateVPN is the ideal VPN service for anyone who wants reliable online protection for Comcast devices or any other carrier. This provider delivers a mix of speed and security without sacrificing functionality, allowing you to stay safe while streaming movies, checking your e-mail, or browsing social media at lightning fast speeds. This is accomplished with lightweight and intuitive software, making it accessible from Android and iOS smartphones and desktop PCs alike.
PrivateVPN runs a stable and dedicated network of 150+ servers in some 60 different countries, enough to deliver good speeds and high IP address variety regardless of location. The company locks down data all data passing through this network with 256-bit AES encryption, and it keeps your connection safe with an automatic kill switch, DNS leak protection, and a zero logging policy on traffic.
PureVPN is the service for those who want more than just online encryption and identity protection. With PureVPN, you get an all-in-one security suite, allowing you to stay safe from online dangers without lifting a finger. PureVPN offers anti-virus protection, malware shields, app blocking, and DNS-based website filtering packaged with the default VPN software. Just grab the app and turn on the protections you want, then you're safe and sound.
PureVPN doesn't skimp on basic VPN security features. The service includes a zero-logging policy on traffic, an automatic kill switch, 256-bit AES encryption on all data, and DNS leak protection. These features work to keep your data secure no matter what environment you're browsing in. And with PureVPN's network of 2,000+ servers in more than 140 different countries, you're guaranteed a fast connection.
Read our full PureVPN review.
Using a Good VPN with Comcast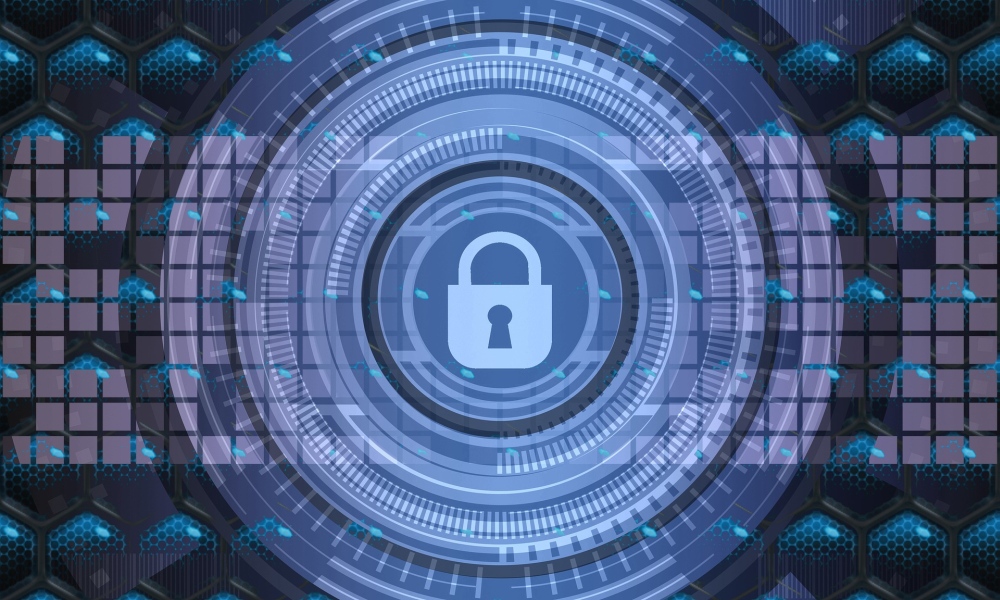 Once you've researched and selected your VPN, the hard part is over. Now all that's left is to install the VPN on your devices and use them to secure your Comcast internet connection. Follow the steps below and you'll be ready to go in a matter of minutes.
Step 1 – Download and Set Up Your VPN
Once you've selected a VPN, the first step is to get it installed. Choose one of the recommended VPN services in the section above for the best performance, then follow the steps below to add it to your Comcast-enabled device. Note that the process will be slightly different depending on which VPN you signed up with. If you ever get stuck, check your VPN's support pages for a detailed installation guide.
Sign into your VPN and download the app for your device (Windows, Mac, iOS, Android, etc.)
Install the VPN app on your device, launch it, then enter your account login details.
Connect to a recommended server. Most VPN apps will automatically find the fastest server and connect you to it right away.
Look through your VPN's configuration pages and set it to automatically connect each time you start your device. This ensures you stay safe no matter what.
Let the VPN run in the background. As long as it stays connected, your identity and your Comcast internet is secure.
Step 2 – Verify Your IP
VPNs are generally pretty reliable, but there's always a chance something can go awry. There's a quick method of ensuring your connection and identity are secure, however. Running a quick IP verification test is all it takes to make sure your VPN is operating as intended. This is an optional step, but it's a good idea to use it the first time you use a new VPN, just to be sure it's working correctly.
Make sure your VPN is active and connected to a server.
Open a web browser and go to ipleak.net.
Wait for the page to load and automatically run an IP address lookup.
Look at the box at the top beneath "Your IP address". If it shows a country other than the one you're currently in, the VPN is working correctly.
If the box shows your physical location, check with your VPN provider to resolve any IP leak errors.
Step 3 – Enjoy a Private Internet Connection
Once your VPN is activated, connected, and your IP address confirmed to be anonymous, you're ready to go. Every time you turn on your device, make sure your VPN is launched and connected to a fast server. You can then open your browser and visit any website you like, secure in the knowledge that your activity is private and your identity hidden, even from Comcast itself.
It's important to note that if you use multiple devices with Comcast, make sure to install your VPN app on every single one of them. This includes smartphones, PCs, laptops, tablets, and even things like Fire TV and set top TV streaming boxes. You may not think they give up much information, but it's surprising how easy it is to track someone's activity on a seemingly innocent device.
Does Comcast Block VPNs?
In the past several years there were rumors circulating that Comcast started blocking select VPNs. Users reported logging into their VPN and suddenly finding their connection terminated, only to see it restored once the VPN itself was shut down.
While the news of Comcast blocking VPNs wouldn't surprise anyone, the evidence in favor of this is slim at best. No list of blocked VPNs was ever created, and no one who tested the theory could reproduce the results. In all likelihood, a few select users were experiencing other internet issues unrelated to Comcast blocking anything.
So, the short answer to this big question is "probably not". If net neutrality laws are destroyed, however, this could change. For now you're free to download and use any reliable VPN service you like and can enjoy full access to the internet through Comcast.
RELATED READING: How to Bypass VPN Blocks
Conclusion
Comcast is a massive company that provides cable and internet connections to millions of customers across the U.S. It has a less-than-stellar reputation as far as customer service and user privacies are concerned, which is why running a VPN each time you connect through Comcast is always a good idea. With the recommendations and tips above, you'll have an easy time protecting your online identity and data.