We are reader supported and may earn a commission when you buy through links on our site.
Learn more
How to Get a Bulgarian IP Address from Any Country
If you're in a country with diminished Internet freedoms, you can get an IP address from nearby Bulgaria to enhance your privacy online and protect your digital rights. We show you how to spoof a Bulgarian IP with a VPN in today's guide. Don't worry, it may be technical, but it's extremely easy to accomplish with the best VPN software.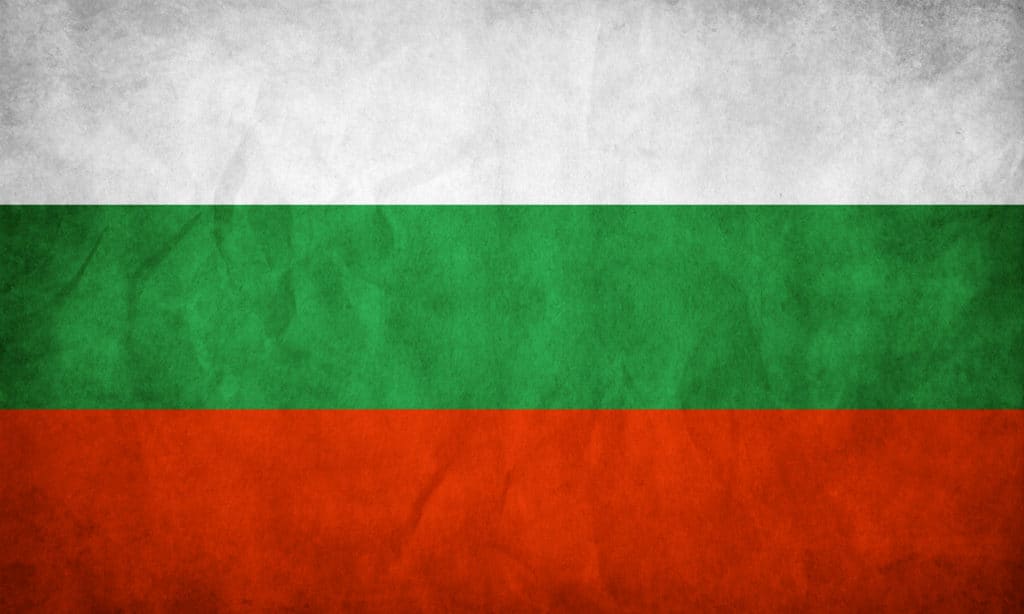 Bulgaria is an Eastern European country with lax censorship laws, strong data protection standards, and multiple nationally available content libraries. In this article, we'll explain how you can "digitally relocate" to the country by getting a local IP.
With the right VPN, you can securely spoof a Bulgarian IP from any country. We recommend these:
NordVPN – Best Bulgarian Spoofer – NordVPN has spent years cultivating the industry's most powerful network, and it shows. Access your Bulgarian IP from any corner of the world in complete privacy with NordLynx encryption on your side.
Surfshark – An inexpensive VPN with a rapidly growing network. Numerous failsafes, no logging.
ExpressVPN – One of the fastest VPNs on the market. Get more mileage with dynamic rotating Bulgarian IPs.
CyberGhost – Truly massive network with an extremely user-friendly interface anyone can use effectively.
PrivateVPN – Lean but mean network, with tons of options for configuring your encryption settings.
PureVPN – Encompasses more countries than any other. Offers cybersecurity extras like web filtering and adblocking.
More specifically, we'll tell you everything you need to know to narrow down the vast VPN market to choose the best provider for your purpose–and propose a few of our own recommendations. Then, we'll roll over the benefits of getting a Bulgarian IP, tell you about VPNs vs proxy services, then wrap up with a section on what to avoid in a VPN. Read on!
30-days money back guarantee
What to look for in a VPN
There are several features you should pay special attention to when evaluating your options:
Top VPNs for getting a Bulgarian IP address
Choosing a quality VPN provider is no short order. To help you make the right choice, we've gone over some of the most popular ones on the web, and ranked them by order of preference. Here is our list for the best VPN providers that offer access to Bulgarian IP addresses: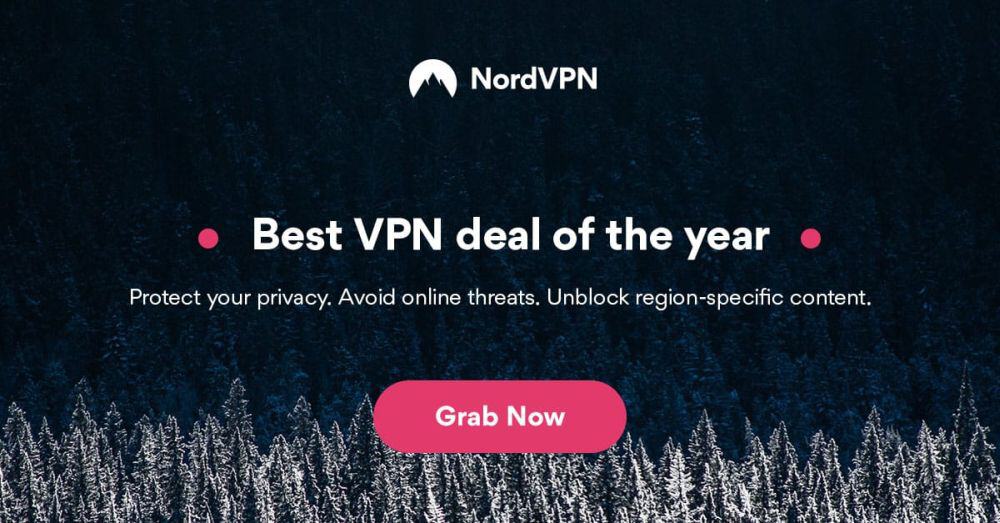 NordVPN is the perfect service for anyone who prioritizes security while spoofing a Bulgarian IP. It uses 256-bit AES encryption: the same standard used by governments and militaries. This encryption is so tough it would take a supercomputer millions of years to crack it, meaning your data will be very safe while you're using the service. In addition to this, NordVPN boasts a selection of specialty servers. Some, like the Onion over VPN server, improve security. Others, like the obfuscated servers, add to your anonymity; in this case, by hiding the fact you're using a VPN. Several are geared toward specific use cases, like P2P and gaming. All these features, together with a comprehensive zero-logging policy, make NordVPN very safe to use.
Just don't think that NordVPN is only got for security. With 5,500 servers in 59 countries, NordVPN has one of the biggest, fastest networks in the business. In fact, we found that the service consistently had some of the lowest latencies and highest download speeds in the business. As an added bonus, NordVPN users can connect up to 6 devices simultaneously, which is perfect if you've got multiple devices. Given all these features, a 24/7 support center and no restrictions on bandwidth, ever, NordVPN is an all-around excellent service that's particularly excellent for security.
Read our full NordVPN review.
Pros
Very affordable plans
GooglePlay users rating: 4.3/5.0
256-bit AES encryption with perfect forward secrecy
No logs and encrypted connections for total privacy
Money back guarantee policy.
Cons
Refund processing can take up to 30 days.

Surfshark is one of the market's best spoofers, and it's only been around a couple of years. Since debuting in 2019, this scrappy young provider has aggressively expanded its network to now encompass over 65 countries, including Bulgaria. In total, there are over 3200 servers, but the number grows each week.
When spoofing into Bulgaria with Surfshark, you have the added advantage of 256-AES-GCM encryption, making your connection impenetrable by ISPs, hackers, and government agencies. And considering that many proxy services don't offer this protection and cost more money than Surfshark, it's a no-brainer to go this route.
Additional provisions include a kill switch, adblocker and anti-malware, plus IP/DNS/WebRTC leak protection. No matter what you do on Surfshark's network, your anonymity is guaranteed by their strict no-logging policy.
Pros
Every server optimized for unblocking Netflix, BBC iPlayer, Hulu, and more
Get a static IP from US, UK, Germany, Japan, or Singapore
DNS leak and kill switch protection keep your defenses up even when your connection drops
VPN home jurisdiction in British Virgin Islands is ideal for privacy
Helpful 24/7 live chat with an actual human being.
Cons
Growing network doesn't have same coverage as more mature VPNs
Apps don't allow for much manual fiddling for power users.
Read our full Surfshark review.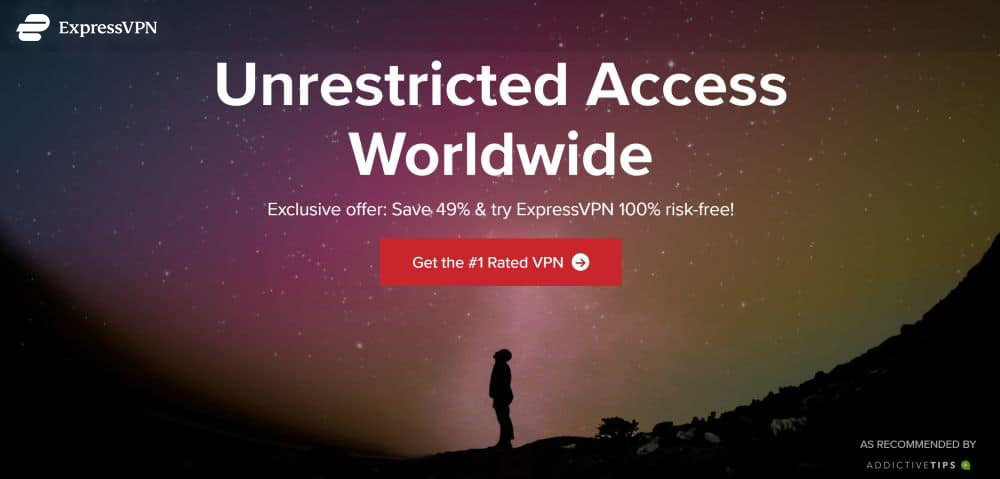 ExpressVPN offers a vast proxy server network (3,000 servers in 94 countries), with Bulgaria included. Another important advantage is how easy ExpressVPN is to use. Its apps are lightweight, and they come for virtually all common device types: macOS, iOS, Windows, Android, Linux, Playstation and Xbox, and even routers. Once you install the apps, getting started takes seconds – and with an intuitive single-click interface, the app is easy to use regardless of your IT skills.
Security-wise, ExpressVPN has OpenVPN's UDP and TCP encryption protocols in addition to several less common choices. One standout protocol is L2TP: a very fast cryptographic technology that keeps you safe without slowing you down. L2TP is perfect for gaming, streaming and other low-risk activities that require high speeds. Another important security feature is ExpressVPN's zero-logging policy, which extends to traffic; DNS requests; IP addresses; browsing history. Also of note is the fact that ExpressVPN's holding company is absed in the British Virgin Islands, making it virtually immune to takedown requests by foreign governments. In short, if you're looking to get a Bulgarian IP, ExpressVPN should be your first choice.
Read our full ExpressVPN review.
Pros
SPECIAL OFFER: 3 months free (49% off - link below)
Superfast servers (minimal speed loss)
AES-256 encryption
No personal information logs kept
24/7 Chat Support.
Cons
High cost for month-to-month users.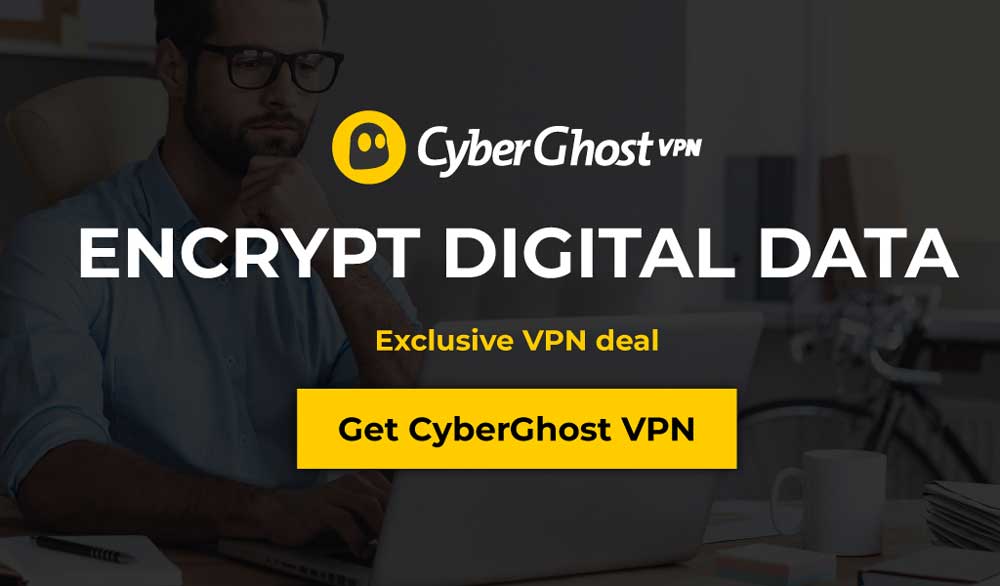 Are you looking for a VPN that's a breeze to use – but powerful enough to measure up against the other providers on this page? Then you may want to look at CyberGhost. Their service comes with a variety of apps that make it easy to use a VPN with your macOS, Android, Linux, iOS and Windows devices – as well as a variety of game consoles, routers and smart TVs. The colorful, minimalist display is easy to figure out in seconds – and stylish, too.
Perhaps best of all, CyberGhost's apps come with 2 unique features. First, you get to choose from a variety of simple configuration profiles like "Surf Anonymously" and "Unblock Streaming". Second, you get to tweak the profile you chose with simple toggles like "Block Malicious Websites" and "Extra Speed". All of this means that you can get the exact VPN connection you want to use with your Bulgarian IP, even if you don't know anything about VPNs.
In addition to being easy to use, CyberGhost is very powerful. It offers 5 256-bit AES encryption protocols, which are ridiculously hard to crack. It has one of the best immaculate logging policies ever, to the point that it doesn't even save your e-mail. Bandwidth, server switches and speed are all unlimited – and you can connect up to 5 devices at once. Last but not least, CyberGhost's network (5,900 servers in 90 countries) is one of the biggest in the industry, meaning connections are fast and giving you a variety of IP options in addition to Bulgaria.
Read our full CyberGhost review.
Pros
SPECIAL OFFER: 79%OFF
Torrenting allowed
Robust encryption standards
Strict no logging
45-days money back guarantee.
Cons
Doesn't unblock all streaming services.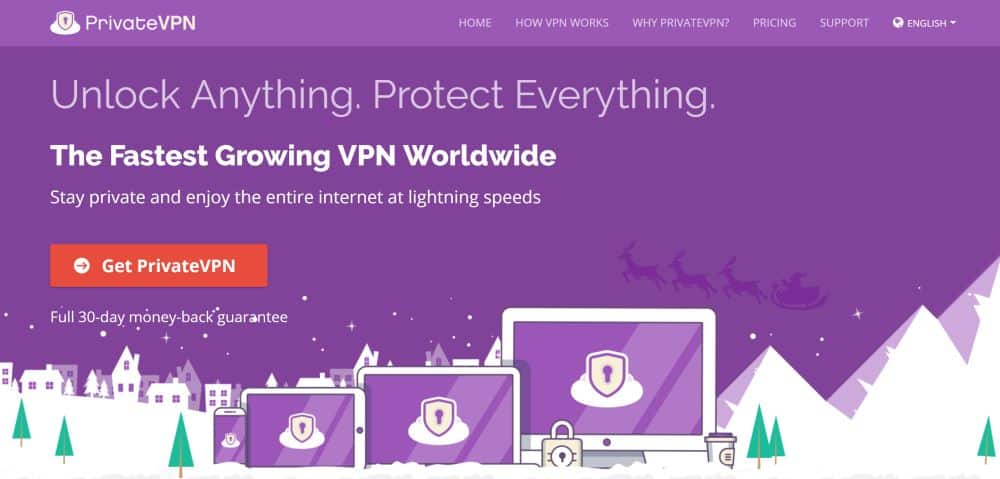 PrivateVPN is a versatile service that gives you a lot of bang for your buck. It has absolutely no limits on bandwidth, speed or server switches, meaning you can literally use it all the time, without switching your VPN connection off. It uses 2048-bit encryption (AES-256) that's so tough a computer would need quadrillions of years to break it.
PrivateVPN supports up to 6 simultaneous connections so you can connect your mobile, your WiFi router, your smart tv, your desktop, and your tablet – and still have a connection left over for your game console or a household member. Perhaps most importantly, its network has over 150 servers in 60+ countries, so you can get dozens of online addresses that improve your online experience when you're not using a Bulgarian IP.
In terms of unique benefits, PrivateVPN is P2P friendly. There are no restrictions on using torrent clients or P2P Kodi add-ons. There's a referral program that lets users get a little money every time a friend, family member or acquaintance enrolls. There's also a free remote setup process, which helps beginner VPN users find their way around the installation process quickly and easily. Last but not least, advanced users can enjoy features like port forwarding and SOCKS5/HTTP proxies for use cases that go beyond everyday browsing, surfing and streaming.
If you want to stream, game and use IPs other than Bulgarian ones, PureVPN is worth a long look. For starters, it has 2,000+ servers in a whopping 140+ countries, meaning you can get an IP from virtually anywhere in the world. Second, it has a variety of dedicated servers optimized for extra-fast streaming; you can even watch HD videos with no buffer times. This is in part due to every PureVPN server supporting speeds of up to 1Gbit per second: one of the fastest speeds in the VPN industry.
In addition to the above features, PureVPN is very strong on security. You can choose to get a dedicated IP, which stops you from sharing your online reputation with other VPN users. There's a built-in DNS leak and kill switch, both of which help make sure your information is as safe as you think it is. There's even an anti-ISP throttling feature that removes artificial speed restrictions enforced by Internet Service Providers (ISP), and anti-DDoS protection for gamers and live streamers.
Read our full PureVPN review.
The truth about VPNs vs. proxies
Users often ask what the difference between a VPN and a proxy is. At first glance, the two server types can appear to be very similar. Both use third-party servers located around the world to give you foreign IPs. Both virtually always work with apps. And a lot of the time, proxy services and VPNs are priced competitively. So what's the difference?
It's pretty straightforward. A proxy simply gives you an IP other than your own. However, it doesn't protect your data in any way, shape or form.
Here's what we mean. By default, every packet of data you send online is easy for other people to read if they get access to it. It's like a postcard, in the sense that anyone who takes it can read the message it carries without you knowing. Since information can pass through hundreds of servers and computers before getting to its end point, this can pose a serious security risk. You wouldn't write extremely important personal or business information on a postcard – and you shouldn't do so via a regular internet connection, either.
This is where VPNs come in. VPNs encrypt your data end-to-end, meaning nobody can know what you sent or did online (except for the recipient of your message, or the server you're interacting with). This is excellent defense against cybercriminals, governments agencies like the NSA, and all kinds of nosey corporations who want to use your personal information for profit.
Proxies, on the other hand, don't encrypt your information. They just give you a foreign IP while passing your data through dozens of computers and servers that can view everything you do online. If security matters to you at all, we strongly recommend getting a Bulgarian IP through a VPN–not a proxy.
Which VPNs should you avoid?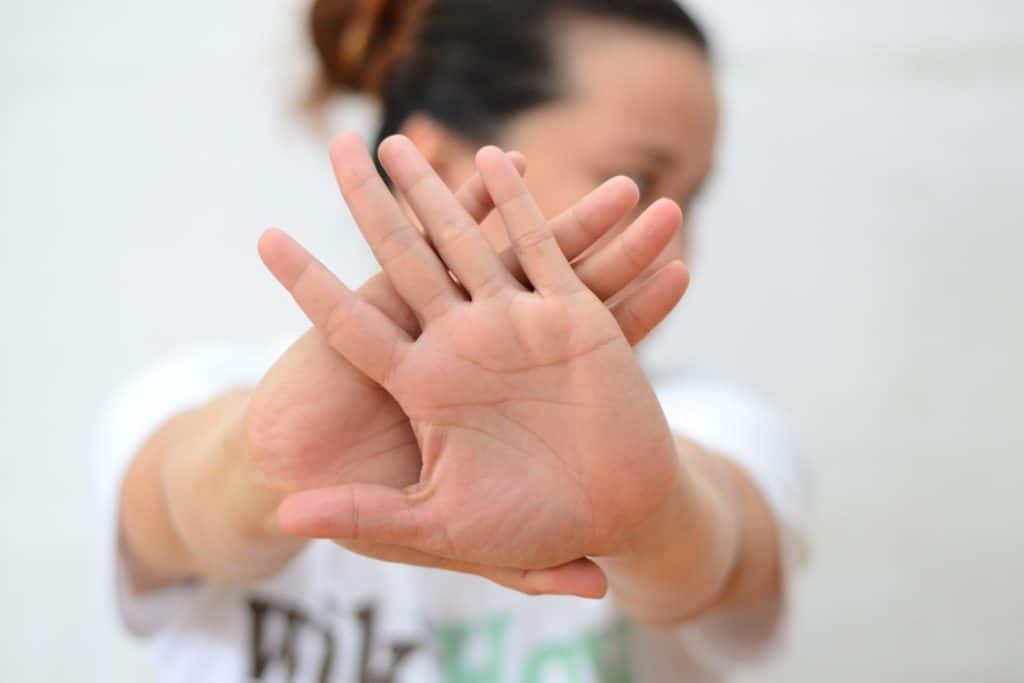 There are 3 main kinds of VPN services you want to avoid. First, you don't want to get a VPN service that has a weak logging policy, speed or bandwidth restrictions, and limited servers. Second, you obviously want to avoid VPNs that can't get you a Bulgarian IP. Last but not least, you definitely want to avoid VPNs based in the UK, the US, Canada, the EU and any other country that's part of the Five, Nine or Fourteen Eyes surveillance programs. These VPNs are very likely to hand your information over to the government when pressed – so be wary of them.
You should also be mindful when looking at free VPNs. The promise of a free, fast, secure connection and a free Bulgarian IP is enticing, but here's the catch. Every business needs to make money. Free VPNs make money by showing you ads, pressuring you to buy their full versions, and even selling your information off to third parties. Our advice to you is, avoid them wherever possible.
Why get a Bulgarian IP?
There are three main reasons to get a Bulgarian IP using a VPN.
A VPN can let you digitally relocate to Bulgaria
This gives you an internet address (IP) inside the country. This means you can access the full content libraries for BNT, Nova, TV7, and other national channels you usually can't watch because of geoblocking. You can also shop for local deals and access cheaper international prices for goods and services. For example, many streaming services charge more if you're in the US, UK or Canada – and having a Bulgarian IP can help you save money.
Bulgaria is a country with very lax censorship laws
If you live in Asia, the Middle East, Russia and even the US, you might find that a fair portion of the content you'd like to watch is blocked. This certainly isn't the case for Bulgaria. Between the EU's anti-censorship stance and Bulgaria's limited interest in restricting online users, getting a local IP will help you bypass any censorship restrictions you're currently experiencing.
READ ALSO: How to beat GDPR website blocks
Bulgaria is soft on censorship…
…but tough on government snooping and personal privacy. For example, using Torrent clients and apps like Kodi in the US, Canada, Australia and many other geozones can get you into trouble. This isn't the case for Bulgaria. On the other hand, Bulgaria is a part of the EU, which means that officials aren't allowed to use your data against you. This makes Bulgarian IPs an excellent way to enjoy internet freedom no matter where in the world you happen to be.
Conclusion
Now that you've read this article through, you know how to get a Bulgarian IP; why you should avoid free service providers; what the difference between a VPN and a proxy server is. You also know the top 5 VPNs for Bulgarian IPs. If you have any comments, tips or questions, please let us know by posting using the form below. Thank you for reading!