We are reader supported and may earn a commission when you buy through links on our site.
Learn more
How to Get a Belgian IP Address from Any Country
A Belgian IP has a ton of practical benefits, and you can easily get one anywhere in the world with a good VPN. However, it's not as simple as picking the first provider that pops up in your app store. Below, we review the best VPNs to spoof into Belgium according to their privacy, performance, and price.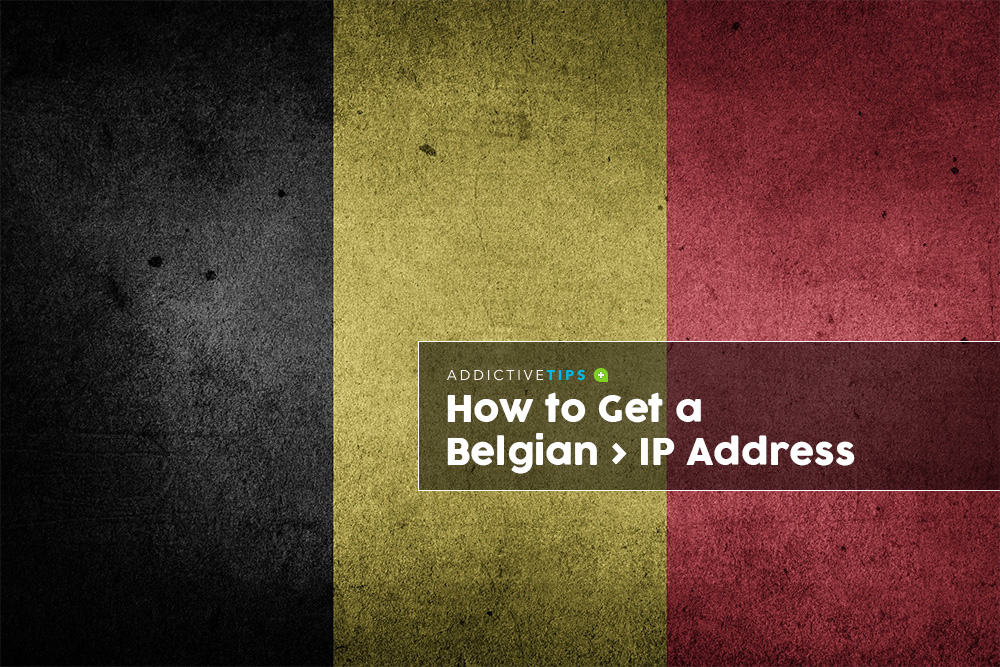 Belgium is a small country in Europe, but it has a reputation for being ranked among the top countries in the world in terms of internet access and variety of internet hosting services available. Across the country there is affordable, high speed internet available and very low levels of government censorship of online content. For these reasons, Belgium has become a popular location for web services to host their content, especially for content that is accessed by users in Western Europe.
Whether you're looking to spoof a Belgian IP to unblock sites, dodge censorship, or simply access content from back home–do it securely with these VPNs:
NordVPN – Best Belgian Spoofer – NordVPN's massive network includes myriad servers in Belgium–providing fast and stable connections to a local IP address with the added benefit of the world's strongest encryption.
Surfshark – A cheap VPN that is better than it has any right to be, with sophisticated tunneling, unlimited simultaneous connections, and censorship-busting methods.
ExpressVPN – One of the fastest VPNs, and a great choice for heavy streamers, gamers, or downloaders.
CyberGhost – Great all-rounder with a truly massive network, friendly user interface, and uncompromising security settings.
If you live in a country with lots of censorship or harsh internet restrictions, then you can use a Belgian IP address to access content freely and to get around website blocks. In this article we'll explain how to get a Belgian IP address from anywhere using a VPN, then share some of our top-recommended providers.
30-days money back guarantee
Good Vs. Bad VPNs
There are hundreds of providers out there, and it can be tough to know which is the right choice for you. You might think it would be good to use a free VPN service to save money, however, we advise against this. Free VPN providers can behave in dubious ways, like selling access to user data to other companies, having poor levels of encryption, or even selling off access to users' devices.
To stay safe online, we recommend you choose a VPN provider that meets the following criteria:
How To Get A Belgian IP Address With A VPN
Using a virtual private network, or VPN, to get a Belgian IP address isn't as complicated as it sounds. When you connect to the internet via your VPN, you are actually establishing an link between your device and a proxy server, located somewhere else in the world. In this case, we'll choose a server located in Belgium.
Your VPN will then encrypt this link, essentially creating a tunnel between your device and this server through which data may be passed in the utmost security and privacy. That Belgian server receives your data, decrypts it, then sends it onto its original destination–a website like Wikipedia for example. There is one key difference, however, as the proxy server relabels your traffic's IP address to match its location, rather than yours.
RELATED READING: VPN Vs. Proxy: What's The Difference?
So, if you're located in Turkey and you're trying to unblock Wikipedia, your Belgian IP address will fool the site into serving you content as though it weren't blocked–as though you were sitting in a café in Brussels. Of course, any good VPN will grant access to a wide range of servers located in many countries, allowing you to "spoof" your location all over the world.
Can Use You A Proxy Instead Of A VPN?
You might have heard of another way to get a foreign IP address, which is to use a proxy service. With a proxy, your data is still routed via a server located in another country, but lacks that critical protective element of encryption. So yes, sometimes you can indeed use a proxy to get a Belgian IP that will allow you to access certain websites. However, the lack of encryption makes this a risky proposition.
It will be visible to your ISP and possibly to the government what you are doing online and what sites you are accessing. If you want to protect your privacy, then you need the encryption that you get from a VPN. Proxies and VPNs cost about the same amount of money, and both enable access to a Belgian IP address, but only a VPN protects you from reprisal while doing so. In our opinion, the choice is clearly in favor of virtual private networks.
Best VPNs To Get A Belgian IP Address
Ready to pretend to be in Belgium? Use one of these top-tier VPN providers to spoof a Belgian IP address, safely, quickly, and from anywhere in the world: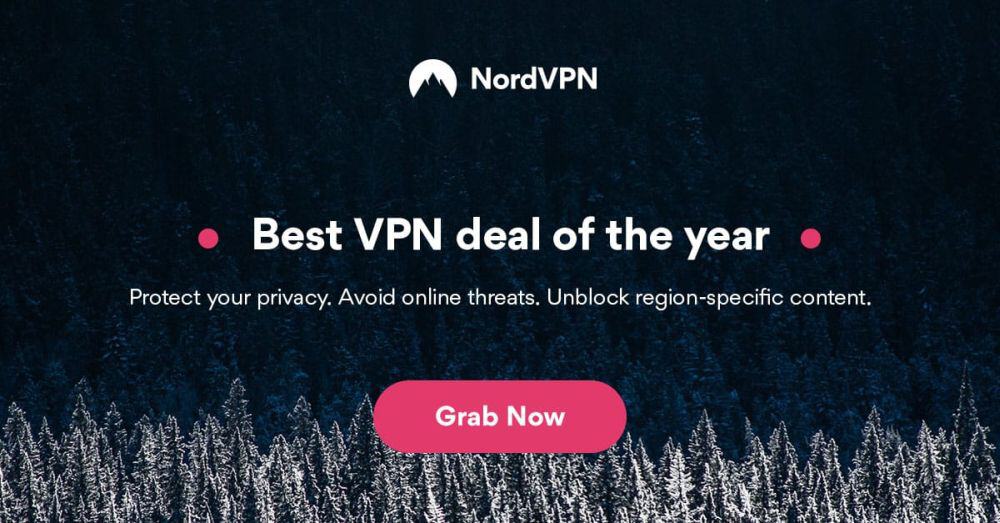 Think of NordVPN as the "Swiss army knife" of virtual private networks, with more connection options and extra features than any other service on the market. Center stage is this provider's incredible network of servers, numbering 5,500 servers in 59 countries, giving you unprecedented control over where and how you connect. For example, if your goal is to get a Belgian IP address, there are 88 servers located in Belgium to choose from.
Also included in this network is an array of specialty servers, purpose-built for P2P, anti-DDoS, dedicated IP, onion over VPN, and even double VPN-encrypted connections. Still not enough? NordVPN also includes an automatic kill switch, DNS leak test, and advanced DNS configuration settings. This provider even goes so far as to include a handy CyberSec module, which you can toggle on to block out ads and malware.
Of course, at the core of NordVPN's offering is 256-bit AES encryption, and arguably the best no-logging policy on the market. Connections are fast and stable, and perfectly lend themselves to virtually any task you might want to accomplish online. With dedicated software available on Windows, Mac OS, Linux, iOS, Chrome OS, Android, and even Windows Phone, you'll be able to protect yourself no matter how you connect to the internet.
Read our full NordVPN review.
Pros
Very fast speeds make this a strong choice for 4K streaming
No bandwidth caps
Strong security features
"Double" data protection
Money back guarantee policy (30-days).
Cons
Some servers can be unreliable
They can take 30 days to process refunds.

Surfshark has rapidly carved out a niche for itself in a crowded industry by positioning itself as one of the most consumer-friendly VPNs on the market. You get access to all the best features: 256-AES-GCM encryption, a massive network numbering over 3200 servers in 65 countries, a kill switch, no-logging, and even adblocking. But, it costs a fraction of what other premium providers ask in monthly fees–and you can even split it with a friend thanks to Surfshark's policy allowing for unlimited simultaneous connections.
But there's more than just bang for buck; Surfshark also offers some truly advanced features such as obfuscation, anti-censorship, and smart DNS functionality on every server for reliable access to Belgian IP addresses even in heavily restricted countries. Moreover, you can assign specific VPN settings to individual Wi-Fi networks–perfect for frequent travelers.
Pros
Unblock VoIP in oppressive regimes like WhatsApp, Skype, Discord, and more
Unblock Netflix on any server, no more picking and choosing
VPN split tunneling available
Zero logging policy ensures your activity can't be used against you
Helpful 24/7 live chat with an actual human being.
Cons
Speeds occasionally suffer a noticeable drop
Apps don't allow for much manual fiddling for power users.
Read our full Surfshark review.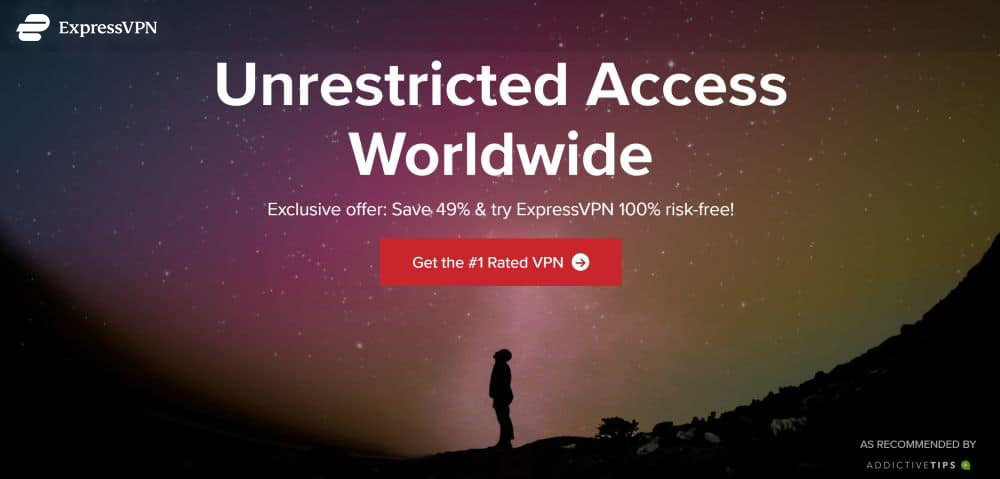 ExpressVPN delivers a balanced blend of connection speeds, security provisions, and ease of use–it excels at any use-case you put it to. Fast downloads and bufferless streams? Check. Bypassing regional content locks? Double check. Beating censorship and protecting you from hackers? Got that too.
At the core of this functionality lies unbreakable 256-bit AES encryption, which locks down every packet of data leaving your device. ExpressVPN's server network is massive, numbering 3,000+ nodes in 94 countries (including Belgium), giving you tremendous choice in how and where to connect. Rounding out the package is a strong no-logging policy, DNS leak protection, an automatic kill switch, and an IP address checker to ensure that you really do have a Belgian IP.
ExpressVPN's lightweight software features a simple, intuitive interface which makes accessing its privacy provisions a breeze. What's more, dedicated apps are available on a wide range of devices, including Windows, Mac OS, Linux, iOS, Android, plus many others.
Read our full ExpressVPN review.
Pros
SPECIAL OFFER: 3 months free (49% off - link below)
Super fast servers (minimal speed loss)
Torrenting allowed
Strict no-logs policy for personal information
Great support (24/7 chat).
Cons
Max 3 connections simultaneously
Slightly pricier than competition.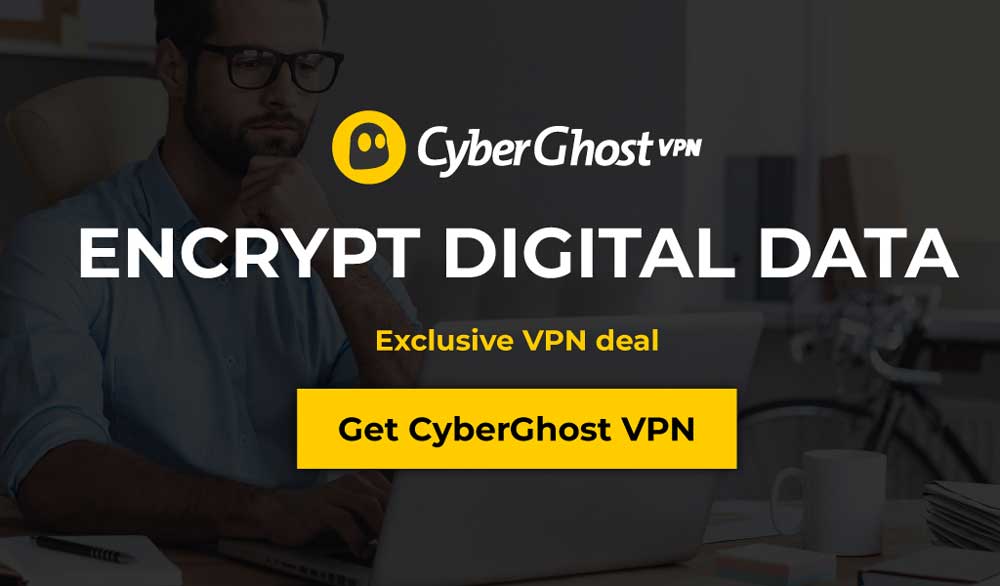 CyberGhost is a great choice if you are new to VPNs, and you want a service that is very easy to use and which does not require any special technical knowledge. To use the VPN, you simply open up the CyberGhost software and then choose an option from the icons like "browse anonymously", "torrent anonymously", or "unblock streaming sites". Having made your selection, the software will then automatically connect you to an appropriate server and apply all of the settings that you need. And that's it. You just click and you're ready to start using the internet with your VPN protecting you. This includes essential security features like the use of strong 256-bit encryption and a comprehensive no-logging policy.
If you want to connect to a particular server, for example a server in Belgium so you can get a Belgian IP address, then this is possible too. In fact, you can choose from a list of 5,900 servers in 90 countries, including 100 servers in Belgium. Whichever server you connect to, you'll find that the connections are more than fast and reliable enough to meet all of your regular internet needs. The easy to use software is available for iOS, Android, Windows, Mac OS, and many more.
Read our full CyberGhost review.
Pros
Unblocking Netflix, iPlayer, YouTube, Hulu
Peer-to-peer (P2P) torrenting allowed
Located in Romania (out of 14 eyes)
Zero logs and good privacy features
24h support.
Cons
WebRTC IPv6 leak in macOS
Doesn't unblock all streaming services.
Further Security Reasons To Use A VPN
As well as allowing you to get a Belgian IP address, there are a number of further security advantages to using a VPN that you should consider:
Protect Your Privacy Online
All around the world, there is increasing concern about the degree to which governments observe and track telecommunications use of their citizens. If you want to keep your online activities private and not visible to the government, then using a VPN will protect you through encryption that not even the government or your ISP can see through.
Stay Safe From Hackers
Another concern is the amount of cyber crime that happens online, with people who could steal your identity, your credit card details, and more. To prevent information about yourself from getting loose when you use a public wifi network like those found in coffee shops or airports, you need a VPN to encrypt your data to stop hackers from stealing it. Also, because a VPN disguises your true location then it can help to protect you from cyber threats like phishing, vishing, smishing, and more.
Share Files Anonymously
If you use file sharing to access movies, TV show episodes, or music, then you need to be careful. You could be at risk or a fine or prosecution if you are caught illegally downloading copyrighted files. This is particularly a concern if you use torrents, as these have a particular type of traffic which is very easy for your ISP to spot. To stay safe when downloading files, use a VPN to encrypt your data so that no one can see whether or what types of file your are downloading.
Get Around Region Locks
You might have come across some websites that only work in particular countries. For example, CBC only works in Canada and the BBC iPlayer only works in the UK. With a VPN, you can connect to a server in the relevant country and then access that content from abroad. In this way, a VPN allows you to unblock the internet and to browse without regional restrictions.
What Is An IP Address?
Why might you need a Belgian IP address? To answer this question, you need to understand what an IP address is.
An IP address is a unique string of digits that is assigned to your device whenever you connect to the internet. This information is used by the network you are connected to to ensure that the correct data is sent to your device. So, for example, if your phone and your laptop are both connected to the same network, and you go to facebook.com on your phone's browser, then the network uses your IP address to ensure that the Facebook page is sent to your phone, and not your laptop. Your IP address contains information about your location. This means that any website you visit can read your IP address and know which country you are based in.
Why Get A Belgian IP Address?
The two advantages of having a Belgian IP address are that you can mask your real IP address for security reasons, and that you can route your web traffic via Belgium to access blocked content.
Taking the first advantage, you may want to disguise your IP address when you are online. Perhaps you want to stay anonymous when you post material that could be controversial in your home country, or maybe you want to play online games without your IP address becoming a target for hackers. Using a Belgian IP address will hide your real IP address and preserve your privacy.
Secondly, you can use the Belgian IP address to get around website blocks in your home country. If your government chooses to block access to a website such as Facebook, then every ISP in your country will have to stop users from accessing that site. However, if you use a VPN to encrypt your data, and you have an IP address from a country with good internet freedoms like Belgium, then you can use this to access sites even when they are blocked in your home country.
Conclusion
To get a Belgian IP address, we recommend that you use a virtual private network (rather than a proxy service or some other method). With a VPN, you can protect your privacy and improve your internet security, by masking your real IP address with one tied to another country. If you need to get around internet censorship or other regional restrictions, then a Belgian IP is a strong choice due to that country's liberal online freedoms.
Do you regularly use a VPN to get an IP address from another country? Why? Let us know in the comments below.