We are reader supported and may earn a commission when you buy through links on our site.
Learn more
NordVPN vs CyberGhost – In-depth Comparison With the Industry's Best
Today, we compare two incredible VPN services in our NordVPN vs. CyberGhost shootout. Both providers have an excellent reputation to match their stellar array of privacy features, but ultimately only one will best fit your needs. Read on to learn the differences between CyberGhost and NordVPN.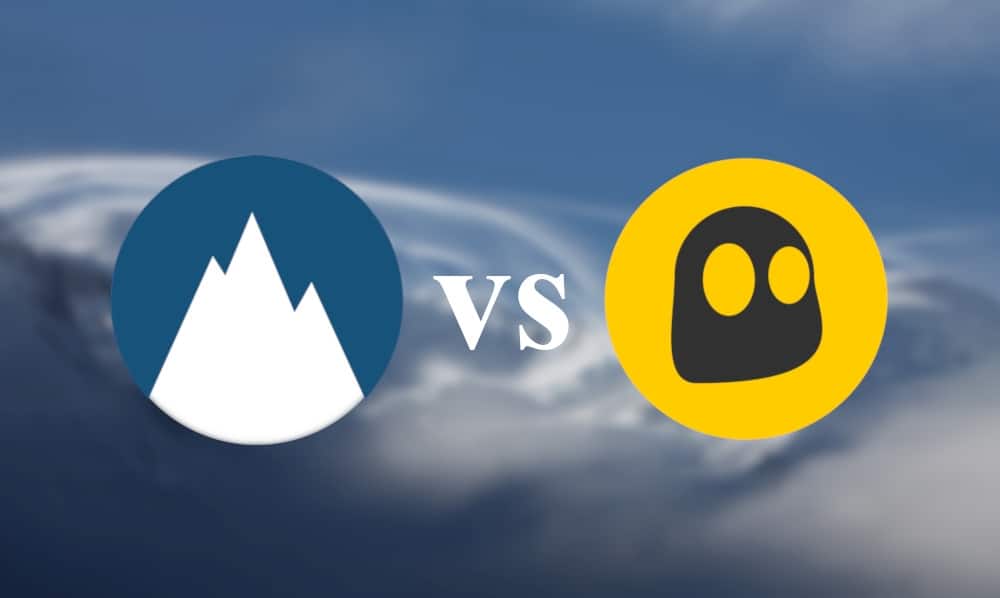 Getting access to a fast VPN is important to everyone. So is snagging a service with great privacy features and strong encryption. When it comes time to actually pull the trigger on a subscription, though, how do you know which service is the best for the job? This is especially tough when comparing top-tier VPNs like NordVPN vs CyberGhost. Both companies offer some amazing features, after all.
In the battle between VPNs, the winner is usually determined by the details. We've provided a full comparison of NordVPN vs CyberGhost in the article below. Use it as the final deciding factor between the two services.
30-days money back guarantee
Overview of NordVPN vs CyberGhost
What makes CyberGhost and NordVPN stand above other VPNs on the market? Here's a quick look at each one so you can find out at a glance.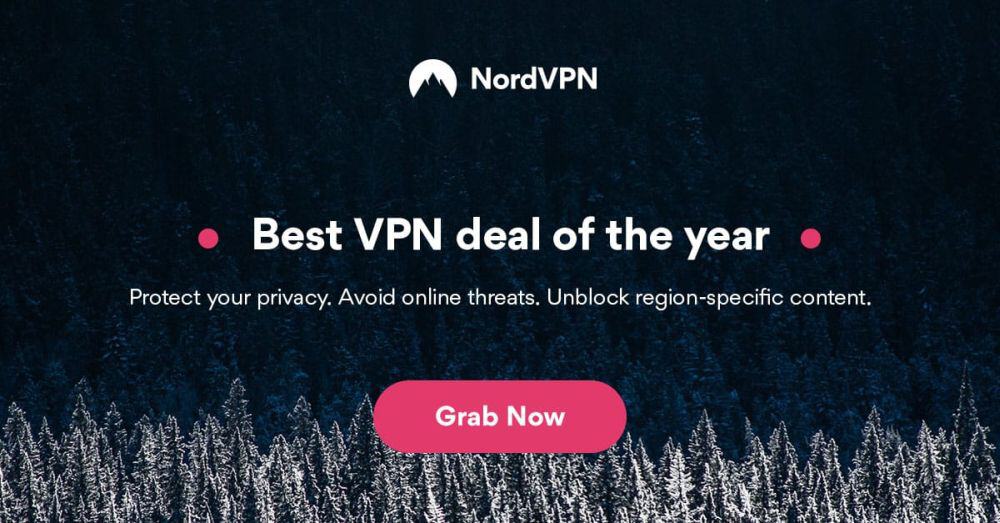 NordVPN has a lot of great features that users praise on a regular basis. The most impressive is the size of its server network, which is among the largest on the market. Right now users have access to over 5,500 servers in 59 countries, all with unlimited data, unlimited bandwidth, and unlimited server switching. Aside from sheer size, NordVPN's server network also encompasses unique services not found on other VPNs, like protection against DDoS attacks, double encryption, and onion over VPN routing.
NordVPN provides a thorough zero-logging policy that covers everything from bandwidth to time stamps, traffic, and IP addresses–far more than the competition. Backing these features is 256-bit AES encryption on all data, an automatic kill switch, DNS leak protection, and a host of customizable encryption features. NordVPN makes it extremely easy to log on and stay safe on every device, too, with wide support for smartphones, desktop PCs, and more.
Read our full NordVPN review.
Pros
SPECIAL OFFER: 2-yr plan (68% off - link below)
Mind-boggling number of servers
Connect up to 6 devices at once
Strict zero logs policy on both traffic and metadata
30-day money back guarantee.
Cons
Not much
Refund processing can take up to 30 days.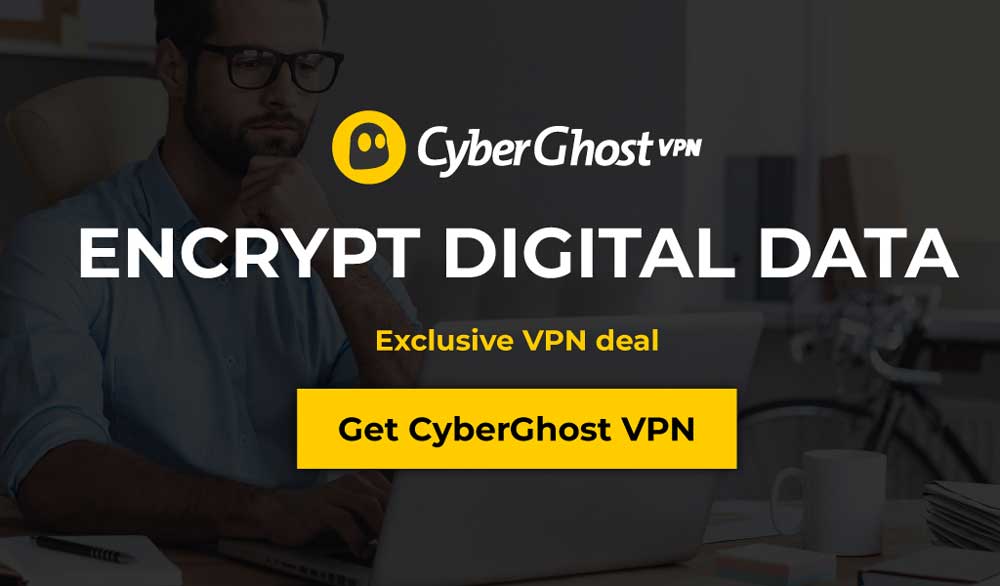 CyberGhost is one of the easiest-to-use VPNs on the market. When you fire up the software, you'll be treated to a masterclass in simplicity: all you have to do is select from one of six preset configuration profiles that matches what you want to do online, then let CyberGhost take care of the technical stuff. The end result is a seamless transition to VPN-protected internet, optimized for your use-case without requiring extensive know-how.
Don't let this intuitive, colorful interface fool you; CyberGhost is a bona-fide heavy hitter in terms of security and utility. Each packet of your data gets wrapped in virtually indestructible 256-bit AES encryption, then routed through one of a whopping 5,900+ servers in 90 countries. Backing this core offering up is a logging policy worthy of your trust, which strictly disallows recording of traffic, time stamps, your IP address–CyberGhost doesn't even keep the email you used to sign up. Rounded out with DNS leak protection and an automatic kill switch, and you have one of the best VPN services money can buy.
Dedicated software available on Mac, PC, iOS, Android, and more.
Read our full CyberGhost review.
Pros
Unblocking Netflix USA, iPlayer, Amazon Prime, YouTube
Great user experience and easy installation
7 simultaneous connections
Private: Strong no logs policy
Reliable and knowledgeable 24/7 live chat support.
Cons
Doesn't unblock all streaming services.
Why you need a VPN
VPNs used to be niche tools designed for travelers and journalists who needed to protect their identity. Now, with invasive government surveillance programs and spying ISPs everywhere, most people will find it advantageous to use a VPN on all of their devices. Below we cover the basics of why you need a VPN on your phone, tablet, laptop, and PC.
Important VPN features
It's not always immediately obvious which features are truly necessary to make a VPN stand out from the crowd. Is encryption strength really all that important? Do server network sizes really matter? We've collected the most important features in the list below, each of which is vital to finding the best VPN for any purpose.
Best uses for a VPN
VPNs are incredibly useful across the board. They secure your data, make you invisible online, and provide a number of other benefits, as listed below.
Access censored websites – With a good VPN you can break through censorship barriers in any country, even China.
Encrypt data for privacy – Encryption makes data impossible to read.
Hide your IP address – VPNs exchange your IP address with one from their anonymous servers, allowing you to disappear when you connect.
Stop mass surveillance – Governments track users on the internet. If you want to remain anonymous, the only way is to hide your activity with a VPN.
Watch videos from other countries – Netflix, Hulu, BBC iPlayer, YouTube, and other streaming services restrict content based on location. With a VPN you can change your location and watch content from anywhere.
NordVPN vs CyberGhost compared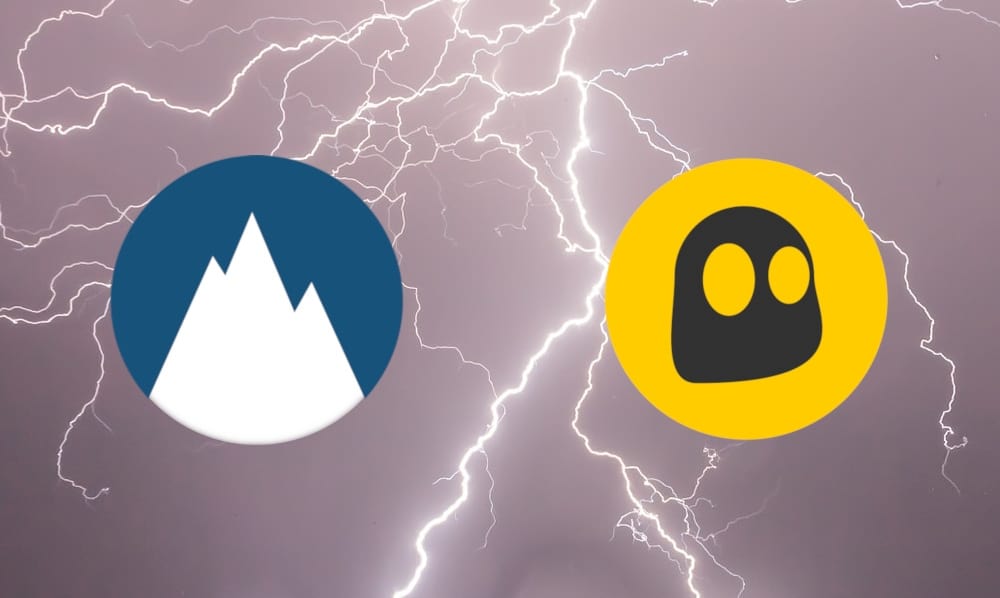 NordVPN and CyberGhost are both high-end VPN services, each putting a premium on protecting your digital identity. The services deploy strong measures to ensure all of your data is encrypted and secure. In their own ways, each is a great choice for online protection.
What both VPNs offer
NordVPN and CyberGhost are fast, secure, well-regarded, and reliable VPNs. A number of core features are common to both services as well as many other VPN providers, however, which is why we won't need to compare them in the sections below. No matter which VPN you go with, you're guaranteed to get the following basic features:
Custom software for desktop PCs, laptops, smartphones, and tablets
DNS leak protection for all apps and software
256-bit AES encryption for all data
Automatic kill switch support
Server network size
The first thing on most people's minds when shopping for a new VPN is how many servers the company offers. More nodes means more connection options, faster download speeds, greater location variety, and an all-around better experience. Bigger numbers are usually better, provided the VPN company is able to adequately maintain the network.
CyberGhost operates a surprisingly large network of servers, topping out at over 5,900 servers in 90 countries. This includes dozens of locations in Asia-Pacific, Europe, Africa, the Middle East, and the Americas, and it's one of the company's strongest features.
NordVPN has a long-standing reputation for being a powerhouse of network connection options. The list of supported servers grows almost every day. At the time of writing NordVPN operates over 5,500 servers in 59 countries, making it one of the largest networks in the industry. This massive number of nodes covers every continent except Antarctica, and it means you'll never have any problems finding a connection to suit your needs. NordVPN leverages these massive numbers to provide unique features for its users. This includes protection against DDoS attacks, double encryption, dedicated IP addresses, and onion over VPN routing, all of which are usable by connecting to dedicated nodes around the world.
Both NordVPN and CyberGhost offer impressive server networks, weighing in at twice or even three times the size of their biggest competitors. While CyberGhost does have more servers at present, NordVPN gets more mileage out of its network, with its plethora of specialty servers.
Speed
Measuring VPN speed is a fairly straightforward process. By running a series of speed tests while connected to different servers, then comparing those results to unencrypted ISP traffic on the same day, users can get a good feel for how fast the VPN operates on a daily basis. The numbers will likely vary from person to person, day to day, but it's hard to argue with high mbps results in a direct VPN comparison.
We have extensively tested both NordVPN and CyberGhost when doing our in-depth VPN reviews. During these trials we ran multiple download tests using a variety of file sizes, large files, and quick burst downloads, all in an effort to gauge the VPN's overall speed and effectiveness. We charted the results and listed them in detail on our NordVPN speed review and CyberGhost speed review. Check those out for a detailed look at how the VPNs performed.
It's a difficult comparison looking at NordVPN vs CyberGhost when it comes to speed. The services are neck and neck when it comes to most download tests, including burst speeds and video streaming results. Honestly, you can't go wrong with either VPN in terms of fast connections. As long as you pick the best available server in relation to your location, you won't be disappointed.
Netflix availability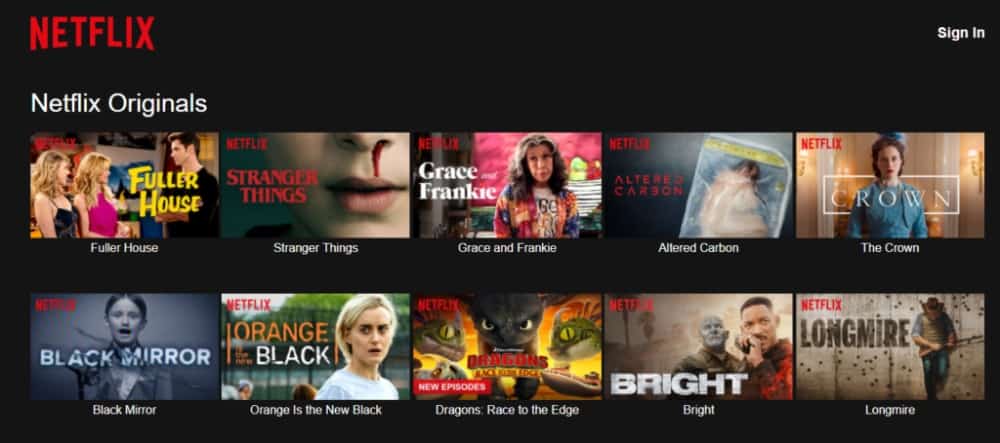 One of the best added features of using a VPN is the ability to unblock videos from foreign streaming services. If you want to watch Netflix videos from the U.S. without traveling overseas, for example, you can simply fire up a reliable VPN, choose an American server, reload Netflix, and enjoy a wealth of new content.
The catch to this process is Netflix constantly tries to prevent access from VPN servers by blocking IP addresses in bulk. VPNs in turn fight back by deploying new IPs on a regular basis, which means some services can access Netflix more reliably than others.
NordVPN has maintained great Netflix streams thanks in part to its incredibly large server network. This gives NordVPN users a rotating queue of IP addresses to choose from, defeating the Netflix firewalls by overwhelming them with IPs to block. In practice, this makes NordVPN perfect for watching Netflix from around the world. Servers located in Canada, the U.S., Brazil, and Japan are especially good at bypassing the geo-restrictions. For more details about connecting to Netflix through NordVPN, check out our NordVPN Netflix guide.
CyberGhost has a large server network, too, and the company knows that users put a premium on connecting to Netflix for unblocking videos from overseas. To that end, CyberGhost goes out of its way to keep its list of IP addresses changing constantly, defeating Netflix blocks on just about any device with ease. You can reliably unblock American Netflix with CyberGhost, which is an important feature to many users.
There's no clear winner between NordVPN vs CyberGhost in terms of Netflix access. Both services do a great job opening up new realms of entertainment for users, so you can't go wrong with either one.
Software and apps
It doesn't matter how secure your VPN is, if you can't run it on your favorite device, it's pretty much useless. VPN companies need to support a wide range of platforms to make their service as usable as possible. Most modern VPNs have custom apps for Windows, Mac, Linux, iOS, Android, and more. Some go so far as to support Fire TV and router installs, too.
NordVPN has a large variety of custom made apps designed for a number of popular devices. It currently runs on Windows, Android, Mac, iOS, Linux, chromeOS, Windows Phone, Raspberry Pi, and multiple routers and NAS hardware. Some of these are through custom software, while others utilize manual configurations that leverage alternative encryption methods such as L2TP or PPTP. No matter the method, NordVPN is incredibly easy to set up on just about any device.
CyberGhost supports all the big operating systems such as Windows, Mac, iOS, Android, and Linux. It also includes setups for Fire Stick and Fire TV, along with configurations for other devices such as routers. This gives the VPN top-tier support for most pieces of hardware to help you stay safe no matter where you access the internet from.
Once again, both NordVPN and CyberGhost are neck and neck in terms of software availability. The services deliver impressive apps that are easy to use and run on just about every device imaginable. NordVPN might have a slight edge, though, due to its customizable configurations that work with devices like smart TVs and BlackBerry phones.
Logging practices
Zero-logging policies are among the most important criteria for selecting a VPN. For a lot of companies this means they refuse to keep logs of user traffic, which can be the most damaging form of information to store. There are multiple other areas ripe for logging, however, most of which are rather benign in nature. Regardless of the danger of keeping those logs, you'll naturally want a VPN that has a strict "zero" policy across the board.
NordVPN has a wonderful all-encompassing zero-logging policy that covers just about every area of privacy possible. NordVPN doesn't log traffic, time stamps, bandwidth, or IP addresses, four of the five main areas, and three more than most VPNs bother with. NordVPN hasn't specifically stated whether or not store DNS request logs, but when the team is this open about its zero-logging policies in every other area, DNS requests don't matter that much.
CyberGhost has an impressive zero-logging policy, as well. The company states outright that it doesn't keep traffic, time stamps, or IP address logs, which are three of the most important areas to protect. There's no official word on DNS request or bandwidth logs, but again, these are trivial compared to the others.
Both CyberGhost and NordVPN go above and beyond the norm to keep your data secure. Because NordVPN does a little more than CyberGhost, though, it pulls out just a little further ahead.
Jurisdiction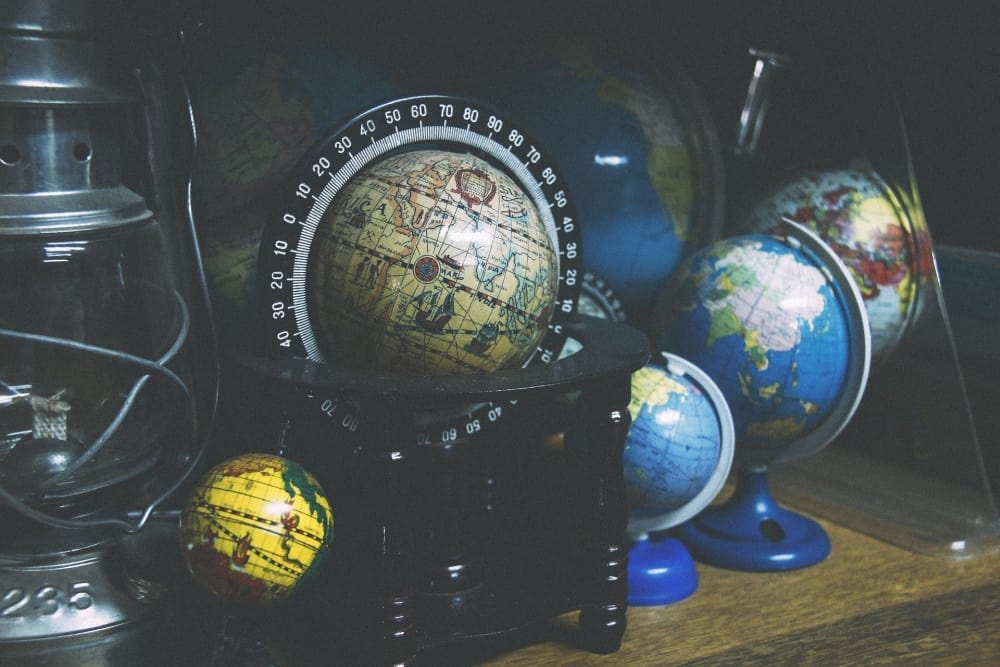 The country where your VPN is registered can have a huge impact on privacy. If they're located in an area with strict security laws, the VPN may be forced to keep logs without notifying users. If a government or law enforcement agency requests access to these logs, the VPN will comply, as well. This isn't ideal for users, of course, and it should be taken into consideration when researching VPN services for your favorite device.
CyberGhost is based in Romania. This country has no official ties with governments known to violate user privacies across borders, commonly referred to as the Fourteen Eyes surveillance countries. In practice, this means CyberGhost can provide exactly as much privacy as it wants, and you'll never have to worry about government seizures or the like.
NordVPN is based in Panama, a country that similarly has no ties to Fourteen Eyes or any other worldwide surveillance efforts. NordVPN has complete control over what it logs and who it has to share its logs with.
It's a close call between CyberGhost vs NordVPN. Both are based in customer-friendly jurisdictions that make it easy to protect online privacy without fighting against courts and regulations. You can't go wrong with either VPN in this case.
Anonymous payments
One of the weakest links in your online privacy can be the payment system you use to subscribe to your VPN. Linking bank accounts, credit cards, and PayPal accounts to a VPN means associating your identity and location with the service. When it comes down to it, that can be used against you, as it can theoretically be connected with your anonymous traffic. To circumvent this limitation, you'll want to use anonymous payment methods whenever possible.
Both CyberGhost and NordVPN accept a wide variety of payment options. This includes cryptocurrencies, which are about as anonymous as you can get. CyberGhost only supports Bitcoin, but NordVPN accepts Bitcoin, Ethereum, and Ripple. This may not seem like a big deal to many users, but having three unique payment options can be extremely convenient for transactions, especially when you consider transaction fees.
As for anonymous payments, NordVPN beats CyberGhost thanks to its added cryptocurrency options. Using Bitcoin to sign up with either service is a great way to preserve your identity, however.
Conclusion – Which is better, NordVPN or CyberGhost?
At the end of the day, which service is better, NordVPN or CyberGhost? The answer isn't going to be as straightforward as you might think. Both VPNs are incredibly good at what they do. They're fast, easy to use, safe, and reliable. They're also neck and neck when it comes to most features, including server network size and privacy policies.
What can set one VPN apart from another is your personal preferences. Will you be using your VPN on a certain device or for a certain purpose? If so, weigh the VPN's features with that in mind, that should help you choose the absolute best software for the job.
NordVPN is great for anyone who needs server variety above all. It's extremely fast, offers incredible privacy features to break through censorship walls, and it provides good access to Netflix on any device.
CyberGhost has a slightly smaller server network, but it makes up for it with fast connections, good Netflix access, extreme ease of use, and support for up to seven devices simultaneously accessing the network. If you want to protect a whole family of hardware, CyberGhost might be the VPN for you.
No matter which way to cut it, NordVPN and CyberGhost are both incredible services. Either one will keep you safe and secure each time you connect to the internet, so you can stop worrying about privacy and start enjoying the world wide web.
Got an opinion on which VPN you think is best? We invite you to let everyone know in the comments below.