We are reader supported and may earn a commission when you buy through links on our site.
Learn more
8 Uses for Tor Everyone Can Take Advantage Of
If you're one of the many people who views Tor as mysterious and possibly dangerous, we're going to blow your mind in this article with 8 everyday uses for Tor absolutely anybody can (and should) take advantage of. We'll cover the basics of the infamous anonymous network, plus teach you how to stay safe with a VPN while using Tor.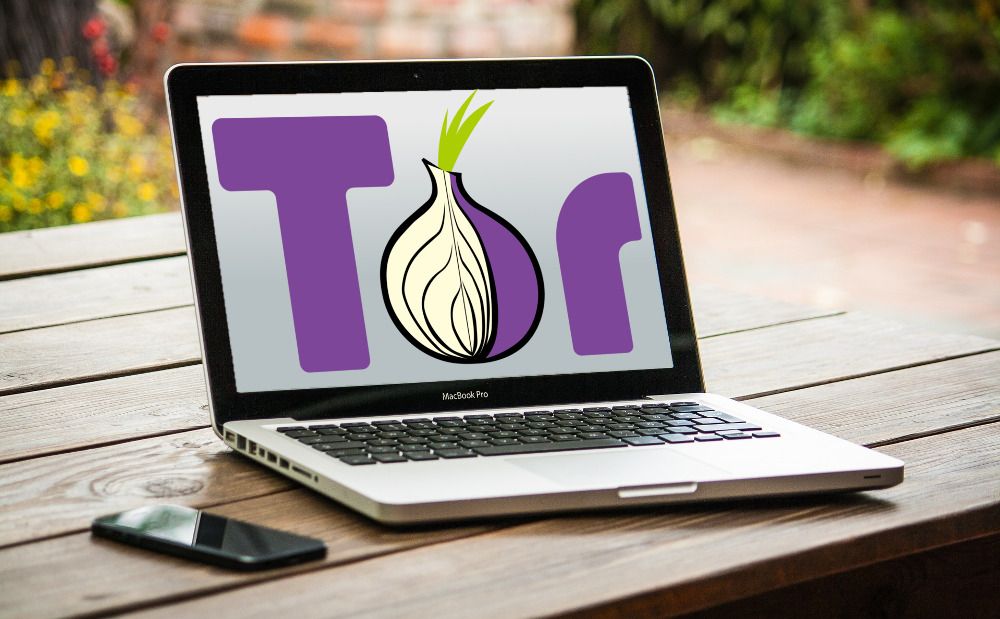 You don't have to be a hyper paranoid whistleblower or persecuted journalist to make use of the Tor Browser. You also don't need an advanced degree in computer science to encrypt your traffic and route it through Tor. The Tor Project and the open-source Tor Browser are designed to improve anonymity and restore a sense of privacy to the web. Most people associate them with accessing the dark web, but in reality there are several benefits Tor can bring to your daily life.
Augment your anonymity on Tor with one of these super-secure VPNs:
NordVPN – Best for Tor – NordVPN is the safest VPN to use with Tor, in no small part due to their numerous Onion over VPN specialty servers made for Tor.
Surfshark – Chock-full of modern privacy provisions which are highly effective for retaining your anonymity.
ExpressVPN – Another highly secure VPN that prioritizes speed–after all, every bit counts on Tor.
30-days money back guarantee
8 Everyday Uses for the Tor Browser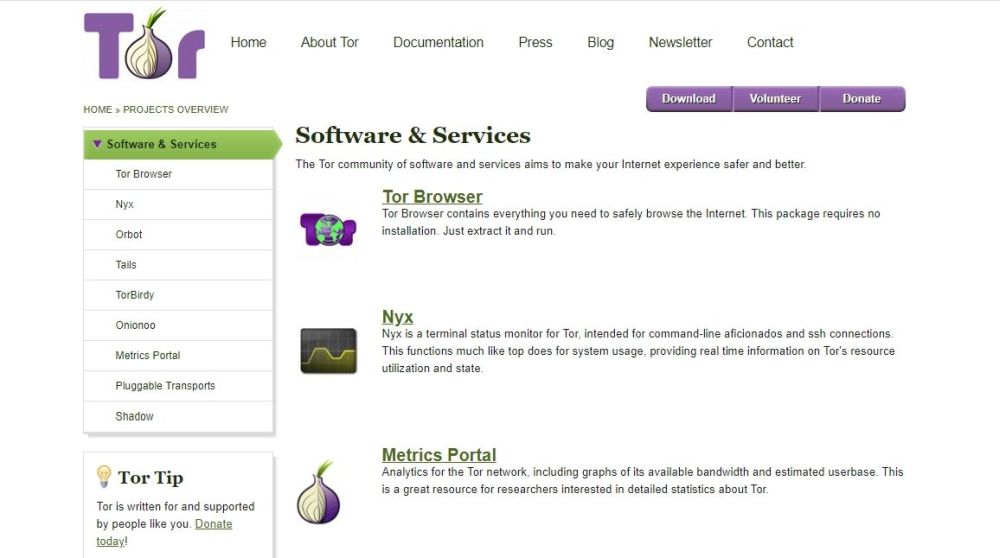 Ready to dive in? While Tor isn't practical to use as an everyday browser, it does bring a ton of benefits anyone can take advantage of.
Use #1 – Access Onion Links
Have you ever seen a weird URL that has a bunch of random letters and numbers and ends with .onion instead of .com or .net? These are onion links, and they can only be accessed through the Tor network. Try typing one into your regular browser and nothing will happen. Fire up the Tor Browser and paste a URL and suddenly it works.
Onion links lead to content on the deep and dark web, whose reputation precedes them. They can also anonymously link to familiar sites like ProtonMail or DuckDuckGo. In fact, once you get your Tor browser up and running, head to this little address and see what fun surprises await you: bf7k7vgdi73oe2um.onion
Use #2 – Gain Anonymity on Public Wi-Fi
Using open, public hotspots can be incredibly dangerous. It's tempting to stop and take advantage of every cafe and restaurant Wi-Fi network you come across, but sending your data unencrypted to unfamiliar ISPs can result in a serious breach of privacy. Furthermore, public Wi-Fi is a popular target for hackers, so even just checking your e-mail can be risky.
The Tor Browser can help you sidestep most of these issues thanks to its encryption and onion routing methods. Data that leaves your browser gets wrapped in multiple layers of cryptography to make it indecipherable to third parties. Your private details are also obscured as the packets travel through the open network. The end result is an anonymous connection that's far safer to use. And if you play it safe and avoid submitting sensitive data, your online experience will be pristine.
Use #3 – Better Mobile Security
Mobile devices are some of the most vulnerable pieces of hardware around. They carry an enormous amount of personal information and are easier to break into than a desktop or laptop PC. While Tor can't stop your phone from getting stolen, it can seal your data and prevent it from leaving a trail back to your device.
Using Tor on an Android or iOS device adds an extra layer of anonymity and security to your mobile data. When traveling, accessing public Wi-Fi networks, or when sending data through cell towers, Tor can lock down your private details so no one can see who you are or where you're located.
Use #4 – Break through Censorship Barriers
If you live in or are traveling through a country with strict online censorship laws, you'll most certainly want to use Tor as much as possible. The Tor Browser anonymizes and encrypts traffic, allowing it to slip through government-level firewalls to access the free and open web. You won't have to worry about censorship agencies tracking your information, and you can read websites otherwise unavailable in the region.
Use #5 – Restore Net Neutrality
Depending on the status of net neutrality in your area, you may be able to use the Tor Browser to defeat certain restrictions. If an ISP introduces fast lanes or varies types of prefered site traffic, routing your data through Tor can help bypass these restrictions. It's not a one-shot solution, of course, but it can be an enormous help in certain situations. Tor can't defeat data caps, however, so keep that in mind.
Use #6 – Anonymous Posting
Need to get some important information out but don't want to tie your identity to it? Tor is perfect for that. Run the Tor Browser and post your leaks on a reliable anonymous forum. You'll be able to share data without sharing your identity, allowing anyone to become a whistleblower.
Use #7 – Report Abuse or Corruption
Related to the anonymous posting use above, with Tor you can submit abuse or corruption reports through the proper channels without attaching your identity or IP address to the message. This is especially useful if you work for a large corporation or could find yourself under legal threats for divulging information. As long as you report responsibly, Tor can be a powerful way to stay safe.
Use #8 – Carry Out Sensitive Business Activities
Businesses that need to protect information employ a lot of measures to keep data safe. If you need to communicate something with co-workers, especially if you or they work remotely, submitting information via the Tor network can help ensure everyone's privacy. No leaks, no third parties watching over your shoulders.
Using Tor with a VPN
Tor provides a massive amount of anonymity and security, but it's not an end-all solution for your online privacy needs. The chief drawbacks are its lack of speed and the inability to use it for things like videos or torrent downloads. To keep the web as accessible as possible, you should use a VPN. And if you combine a VPN with Tor, well, you're ready for the world.
Picking the right VPN to use with Tor is a matter of finding the best service with the most user-friendly privacy settings. Speed is also crucial, as are factors like software availability, traffic logging policies, and network size. We evaluated some of the top VPNs on the market and found the two services best suited to use with Tor.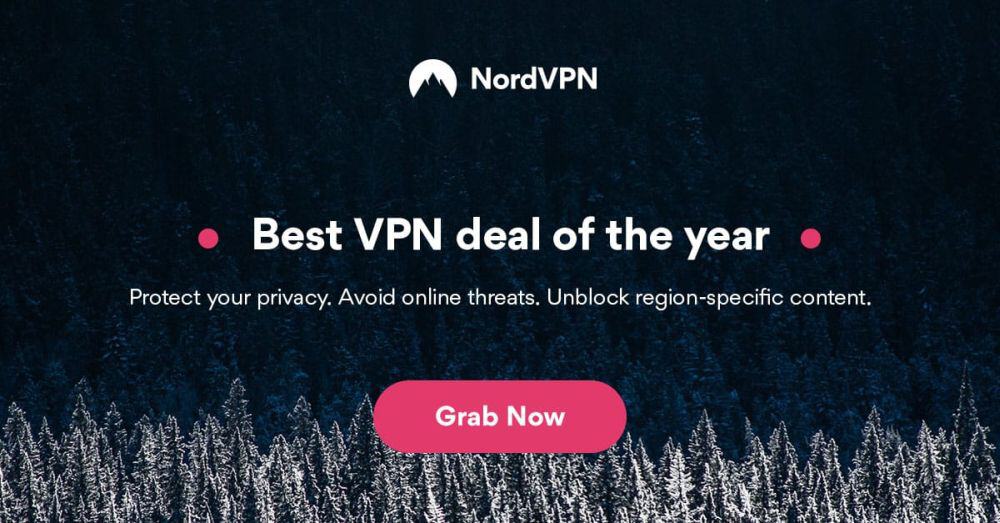 NordVPN has some amazing features, the most impressive of which is the size of its server network. The list is constantly growing, but at the time of writing NordVPN offers over 5,100 servers in 59 different countries, plenty to meet and exceed your connection needs. NordVPN also has a zero-logging policy that covers everything from bandwidth to traffic to time stamps, includes an automatic kill switch, DNS leak protection, and 256-bit AES encryption, and offers dedicated services designed to utilize onion routing with VPN encryption.
Read our full NordVPN review.
Pros
SPECIAL OFFER: 2-yr plan (68% off - link below)
GooglePlay users rating: 4.3/5.0
Allows up to 6 devices to be connected at once
No logs and encrypted connections for total privacy
30-day money back guarantee.
Cons
Refund processing can take up to 30 days.

Surfshark is a next-generation VPN provider that cuts the fat from the standard VPN offering, leaving only the meatiest privacy provisions behind. Thus, we consider this a cost-effective and highly secure companion to Tor browser.
At the core of Surfshark's offering is the unbreakable 256-AES-GCM encryption cipher. This is your primary defense against hackers, snoops, and even nosy ISPs who might not approve of whatever it is you're doing on their network. Perhaps more impressively, Surfshark has already built a massive server network encompassing 3200+ servers in 65 countries since its launch in 2019. These include multi-hop, static IP, and obfuscated connections, giving you more options to make your VPN traffic truly anonymous.
Surfshark's consumer-friendly policies also include Bitcoin payments, unlimited simultaneous connections, plus a no-logging guarantee. They even threw in an anti-malware/tracking/adware/pop-up module just for good measure.
Pros
Reliably unblocks Netflix US, UK, Japan, and more
Diskless server network ensures you leave no trace behind
DNS leak and kill switch protection keep your defenses up even when your connection drops
Absolutely no logging of connection data, IP addresses, bandwidth used, or traffic
Helpful 24/7 live chat with an actual human being.
Cons
Growing network doesn't have same coverage as more mature VPNs
Apps don't allow for much manual fiddling for power users.
Read our full Surfshark review.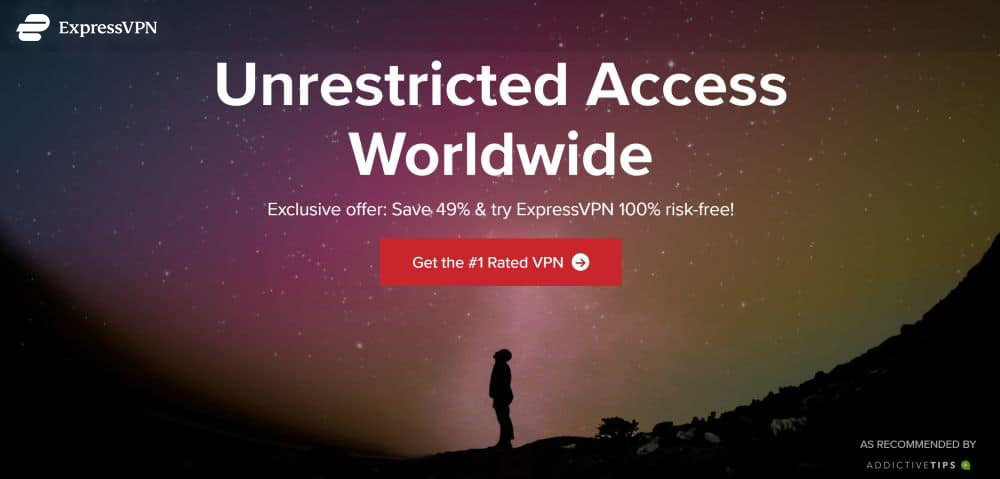 ExpressVPN is fast, reliable, and extraordinarily easy to use. The VPN offers apps for Windows, Mac, and Linux PCs along with Android and iOS smartphones for added portable protection. You'll have access to 3,000+ servers spread across 94 different countries, 256-bit AES encryption on all data, and a zero-logging policy on traffic, DNS requests, and IP addresses. ExpressVPN even protects your identity by providing DNS leak protection and an automatic kill switch, keeping you safe no matter what happens.
Read our full ExpressVPN review.
Pros
Unblocks US Netflix, BBC iPlayer, Hulu and Amazon Prime
Superfast servers (minimal speed loss)
AES-256 encryption
Strict no-logs policy for personal information
Customer Service (24/7 Chat).
Cons
Max 3 connections simultaneously
Slightly pricier than competition.
Tor 101
The Tor project is more than just a free browser. It's an entire network of volunteers and developers who have dedicated their lives to restoring anonymity to the web. Before you can learn how to use the Tor Browser, you need to know how Tor works.
The Internet isn't Private
Every time you connect to the internet you're assigned an IP address. This is given out by your internet service provider (ISP) and is used like a mailing address for all internet data. Packets of information are sent from your computer requesting information, the ISP forwards them to the internet at large, collects the resulting data and sends it back, all in the blink of an eye.
The problem with this process is that it takes place out in the open. Almost nothing gets encrypted, and your IP address is never masked, making it easy to spy on your information or track where it's going. Because the IP is associated with your physical location, it's possible to use those numbers to find out where you live. Worse still, your ISP can store your information and use it against you, tying every packet of information to your name and address, destroying any resemblance of privacy before it begins.
This is where Tor comes into play.
How Does Tor Work?
Tor is a network of computers built around anonymity. It's managed by The Tor Project and has been around since 2002, though precursors can be traced back for decades. Tor works by using onion routing to wrap data in layers of encryption and pass it through the network. Each layer contains only a destination address on the Tor network, so when a node in the network unlocks one, it simply sends it to another computer in the network. This process is repeated until every layer of encryption has been removed and the data finally reaches the internet.
RELATED READING: Best Multi-hop VPNs Reviewed
The advantage of onion routing is simple: complete anonymity. In a normal situation data simply goes from your device to your ISP to the internet. It's easy to trace those packets to their source, after all, there's only a couple of steps to go through. Even using a VPN doesn't add a lot of complexity to this process.
Tor is kind of like mailing an encrypted letter to a friend. You write a note, stuff it in an envelope, then put that envelope in three or four more enveloped, each addressed to someone different. When the letter arrives the receiver opens it to find another letter, so they drop it back into a mailbox and it's sent to the next destination. By the time your friend gets the final, real envelope, he or she could never tell how it got there, only that it's there.
Tor vs Tor Browser
You'll often hear "Tor" used interchangeably with the "Tor Browser" or the "Tor Network". It's important to know these are not exactly the same thing. Tor itself can refer to the entire project or just about any individual piece of the experience, including the network or the browser. It's the Tor network that provides onion routing and anonymity, however, and the Tor Browser that lets you use it without any hassle.
How to Use the Tor Browser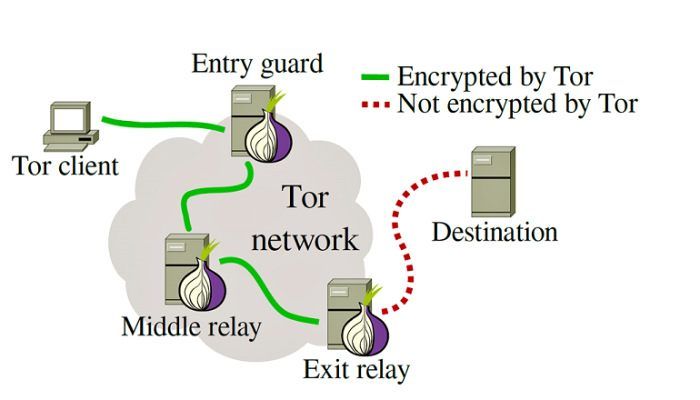 The Tor Browser is a highly customized version of Firefox with changes made to guarantee a high level of anonymity. It accesses any part of the web like a standard browser, but because things like Adobe Flash and JavaScript are disabled, you'll be severely limited in your capabilities. Tor is also incredibly slow thanks to the time consuming nature of onion routing, making it a poor choice as your full-time browser.
Installing the Tor Browser
Tor is free and open-source software that runs on most modern devices and platforms. Installation is pretty straightforward no matter what hardware you own, too. For security reasons you should only use official software released by the Tor Project whenever possible.
To install Tor on Windows, Mac, or Linux, visit the Tor Browser Bundle download page, download the file and install as you would any other software.
Tor on Android comes in the form of Orbot and Orfox. You'll need to install them both to utilize onion routing and the browser features. First, install Orbot from Google Play, then install Orfox, the Tor Browser for Android.
There's no official Tor browser for iPhone or iPad devices. However, Mike Tigas has created an unofficial version iOS users can't praise enough. Visit the Onion Browser download page on the iTunes App Store to install.
Tor isn't a Regular Browser
You'll have to change your surfing habits if you're going to get the most out of Tor. The experience is vastly different from surfing the web in Chrome or Safari, and you should adjust both your expectations and your actions to match. Tor is safer than a regular browser, but since you're aiming for complete anonymity, there are some things you should avoid doing.
Don't try watching videos or playing games in the Tor Browser.
Don't enter private information into online forms while using Tor.
Avoid logging into accounts that contain sensitive or personal information if possible.
Don't install add-ons to the Tor Browser. They can access information outside of the network and ruin your privacy.
Don't download files through Tor.
Never download torrents through Tor. This cripples the network and can disclose your location.
Can You Use Tor All the Time?
While Tor does bring a lot of privacy benefits to the table, it's not recommended to use it as a full-time browser. The speed issues mentioned elsewhere are very real, and they make regular browsing enormously frustrating. You also shouldn't install plug-ins on Tor, nor should you attempt to watch videos, download large files, utilize torrent networks, or, ideally, submit private information. Tor is designed for people who need better privacy in certain short term situations, like breaking through harsh Chinese censorship.
Conclusion
The Tor browser is an incredible piece of software that can change the way you interact with the internet. It was built with extreme use cases in mind, such as journalists traveling to privacy-restrictive countries or anonymous whistleblowers who need to protect their identity. Average users can put some of the software's benefits to use, however, allowing everyone to enjoy the safety and privacy of an encrypted web.